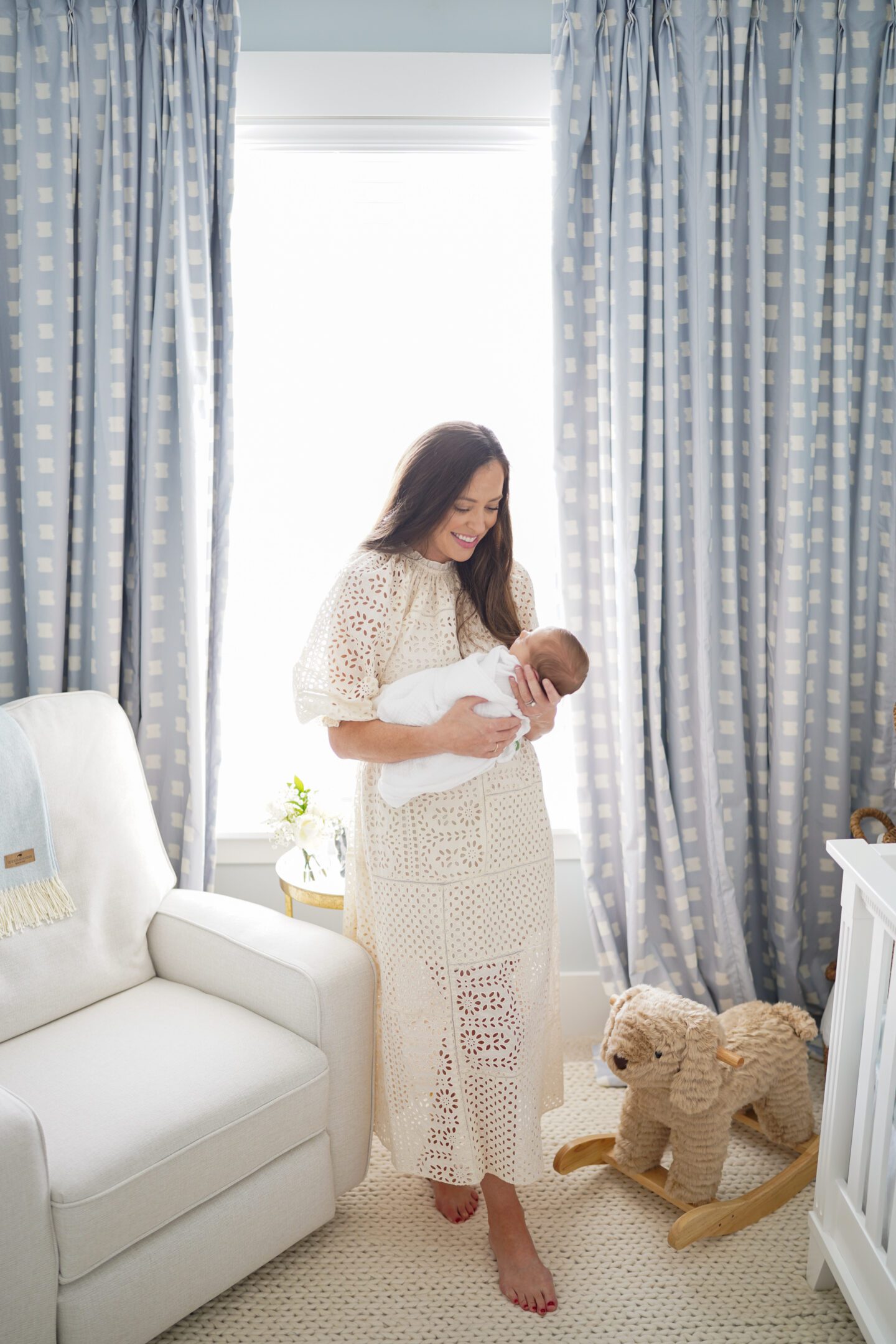 I am so excited to finally share Walker's nursery with you! I had so much fun decorating this little room, and we are in love with how it turned out. I walked into this room almost every day after we started decorating it dreaming of the day we'd bring our baby boy home, and it brings me so much joy!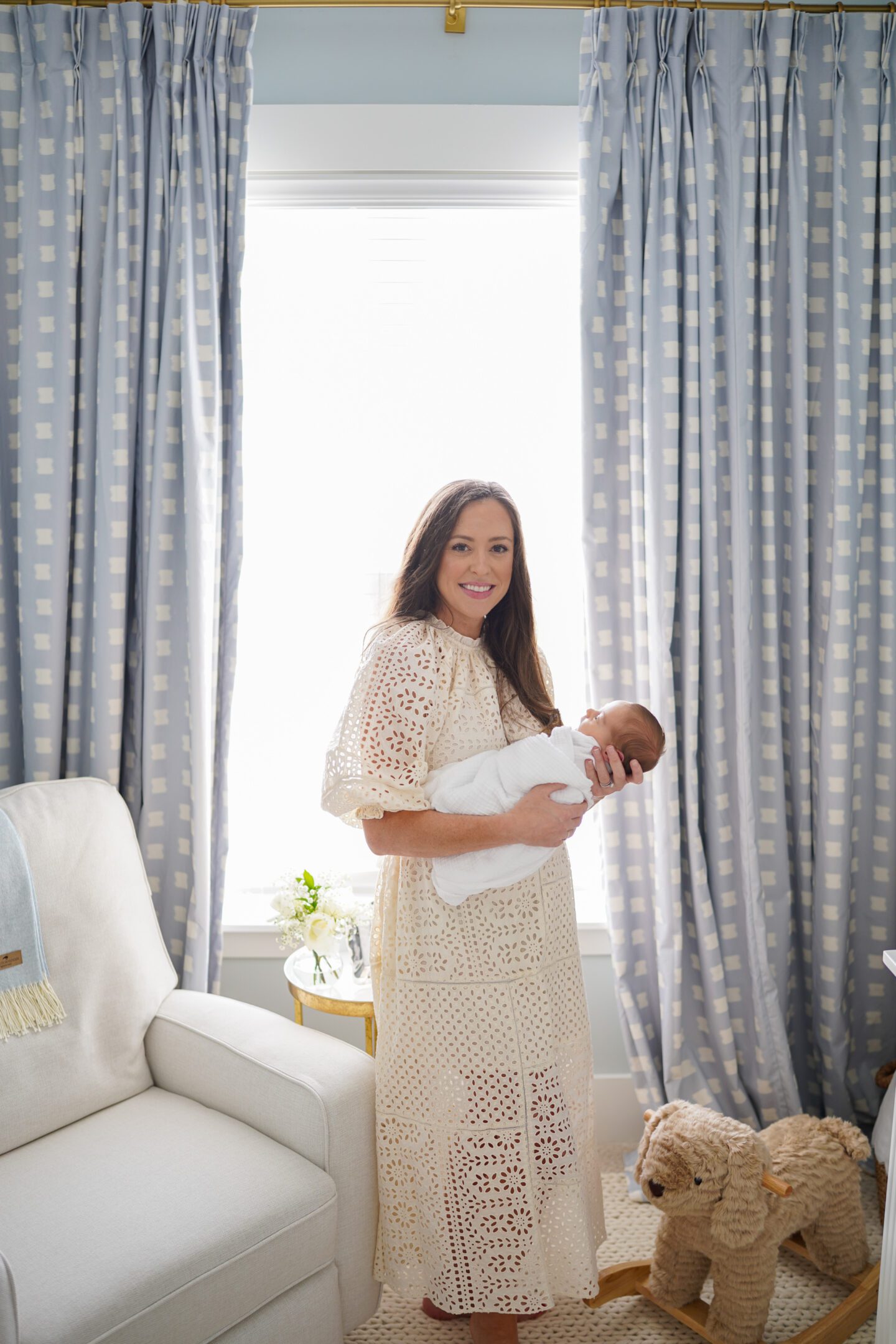 I started to plan Walker's nursery pretty early on in my pregnancy after finding out we were having a baby boy. This room was previously a guest room (see more details on its previous state in this blog post!). It just so happened to be already painted the perfect shade of baby blue, which is "Lullaby" by Sherwin Williams, so all of the decor was planned around that!
I really wanted a classic look for the nursery, with a few nods to our sweet labradoodle, Beau. I didn't want there to be a heavy theme for the space but you will definitely see some doodle details throughout.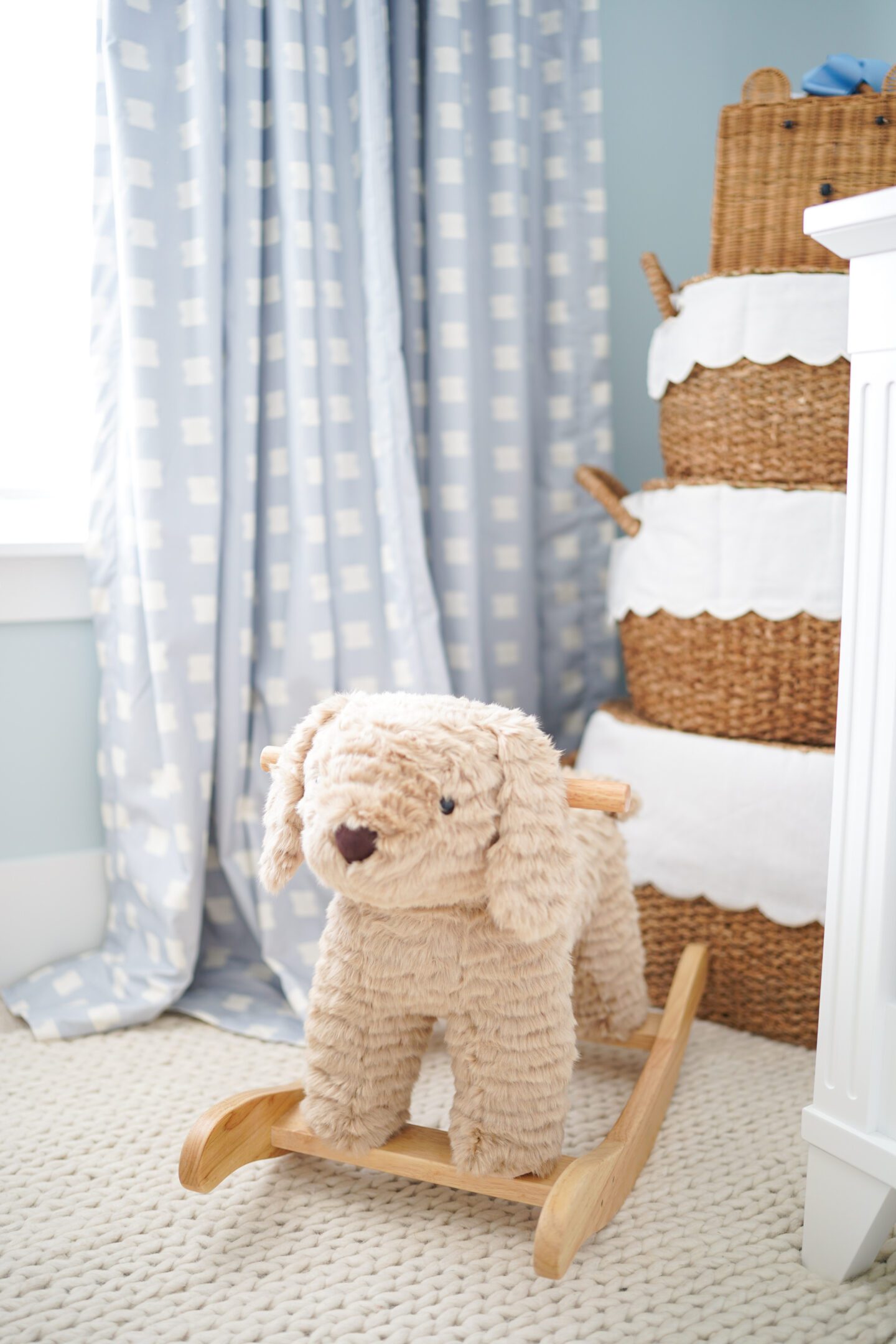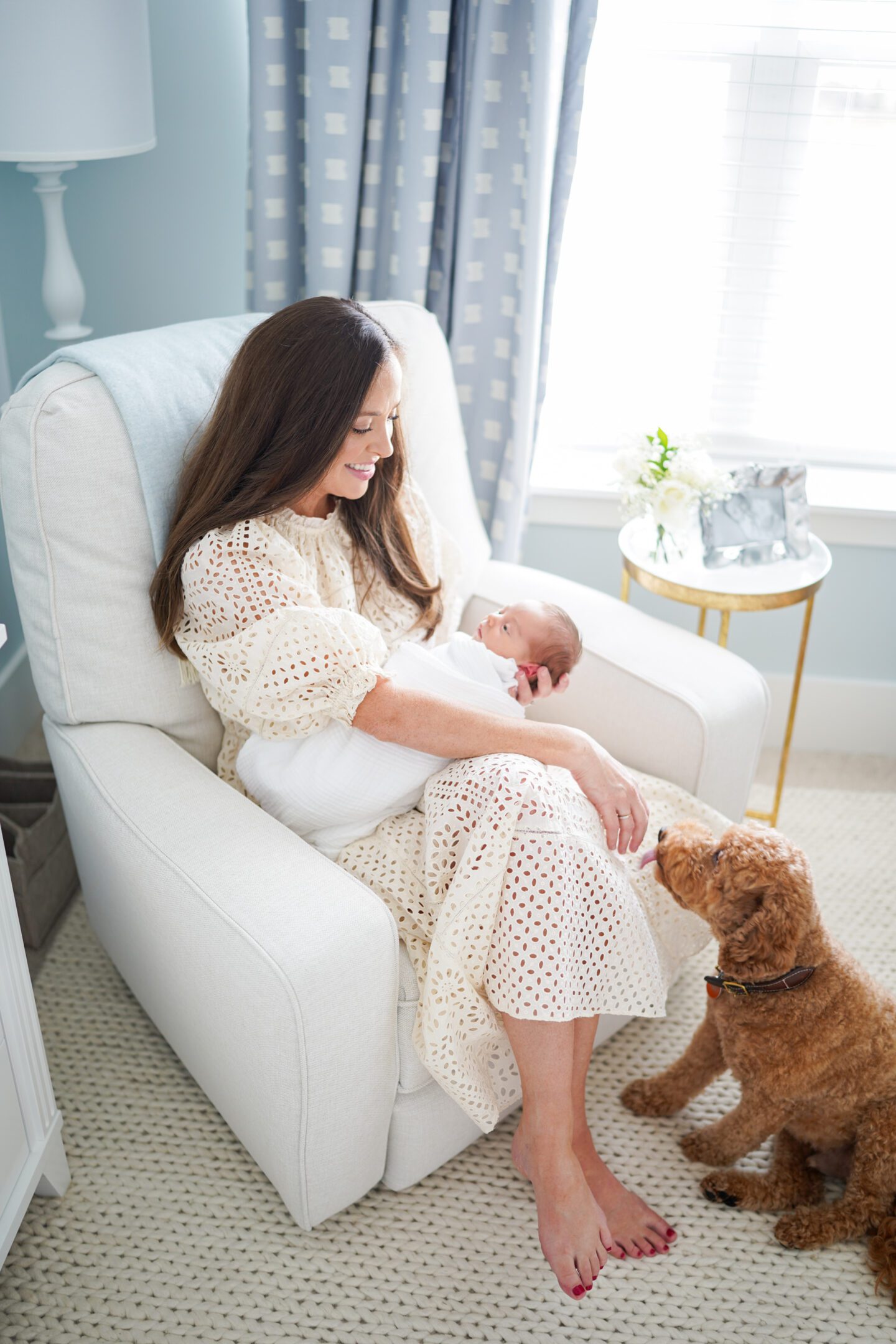 The first purchases that were made were for the crib, dresser, and glider. We found these locally at Baby Bloomers in Mt. Pleasant. If you are local to the Charleston area and are in need of baby furniture, clothing, or gear, I highly recommend checking out their store (or their website, if you're not local)! The owners and staff are very knowledgable and provide excellent customer service.
We were thrilled to find that the furniture we wanted was in stock, so we purchased it when I was around 20 weeks pregnant, and had it delivered a month or so later. These pieces are all such great quality and I loved being able to see them in person before purchasing.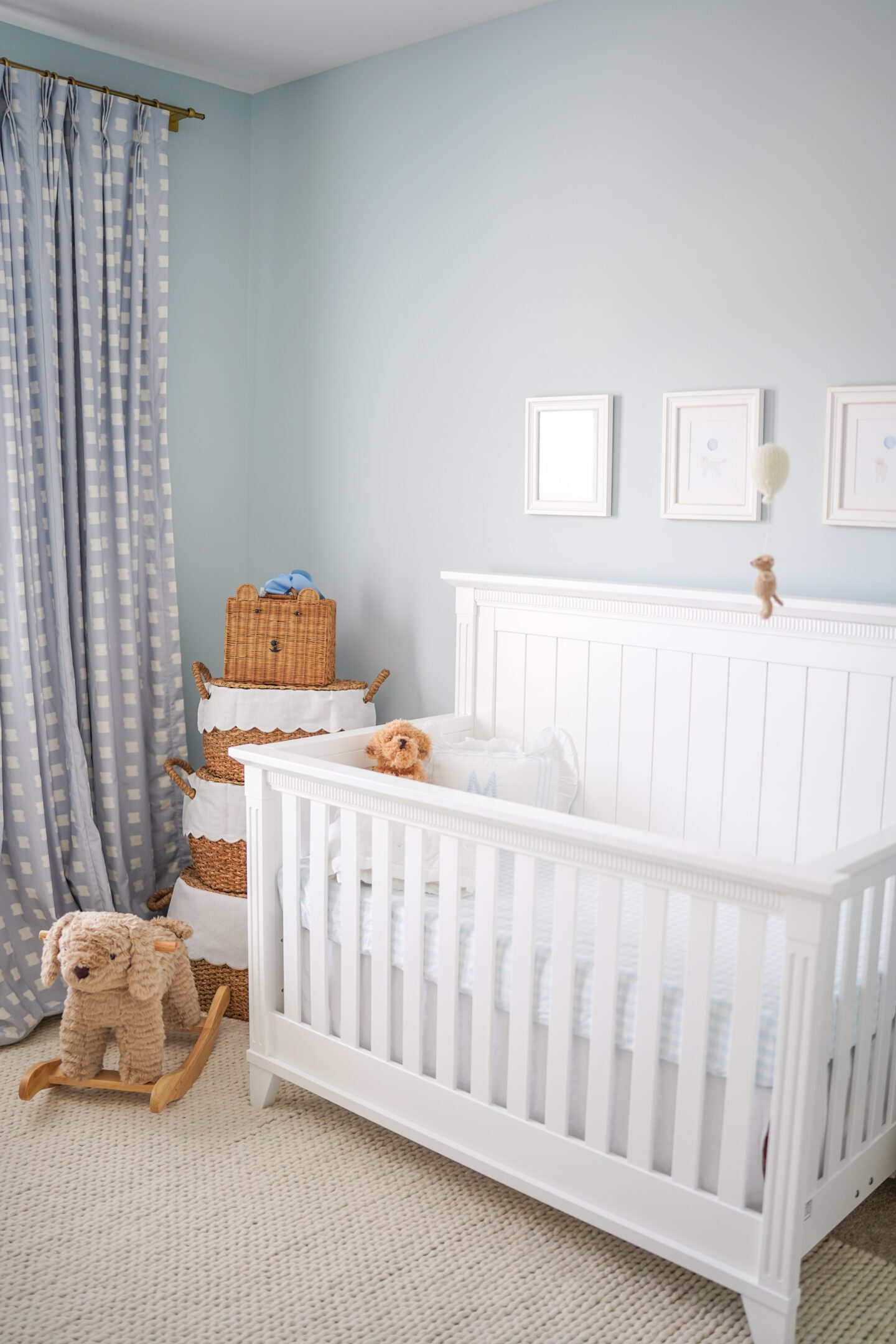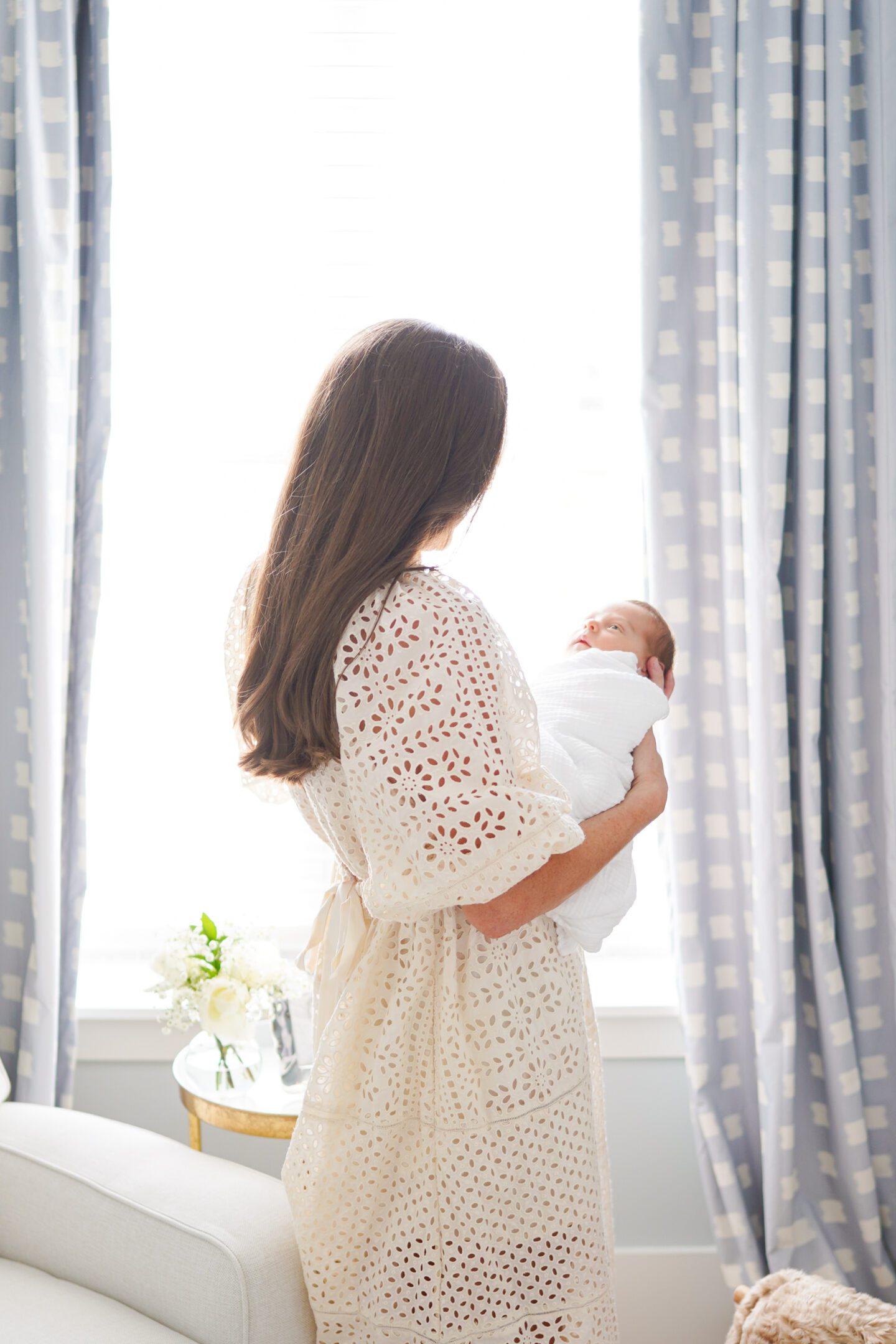 I ordered these custom drapes from Pepper Home and couldn't be happier with them! Pepper Home makes ordering custom window treatments and decor very easy and fun. This is the Denton Sky Blue blackout curtain in a tailored pleat. The quality is extremely impressive and the finished look is exactly what I wanted.
We used this brass rod and hardware set to hang them. We did find that by choosing an expandable rod that it gave us a little bit of trouble with the rings gliding along the rod due to the transition. This product was the perfect solution to that and now they glide easily along the rod!
Now for the details…
I struggled with finding a rug I really wanted until I stumbled upon this one. I was set on finding something made of natural materials (cotton and wool) and this one ended up being perfect. It's super soft and perfect for a nursery! I also found it was more affordable than others.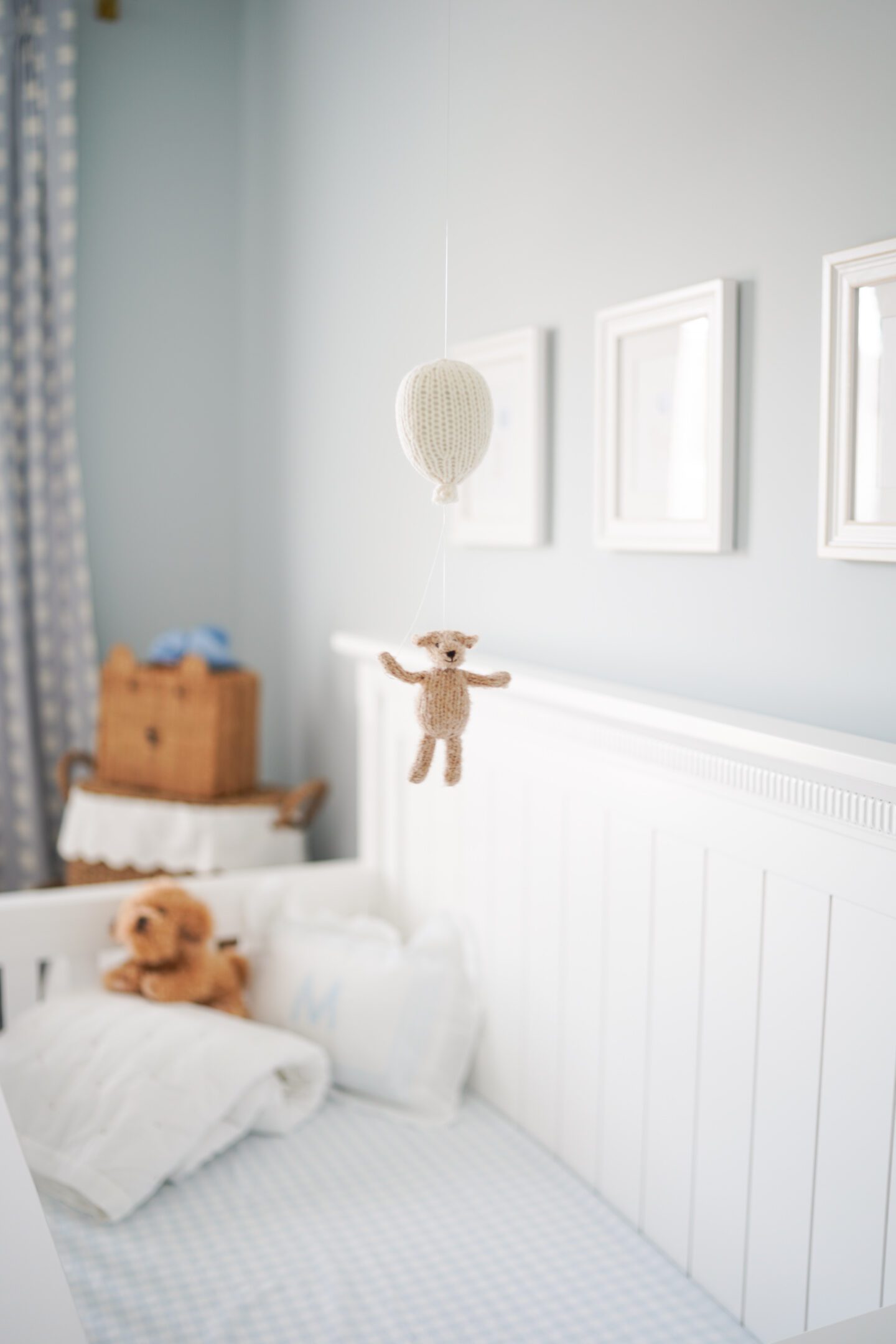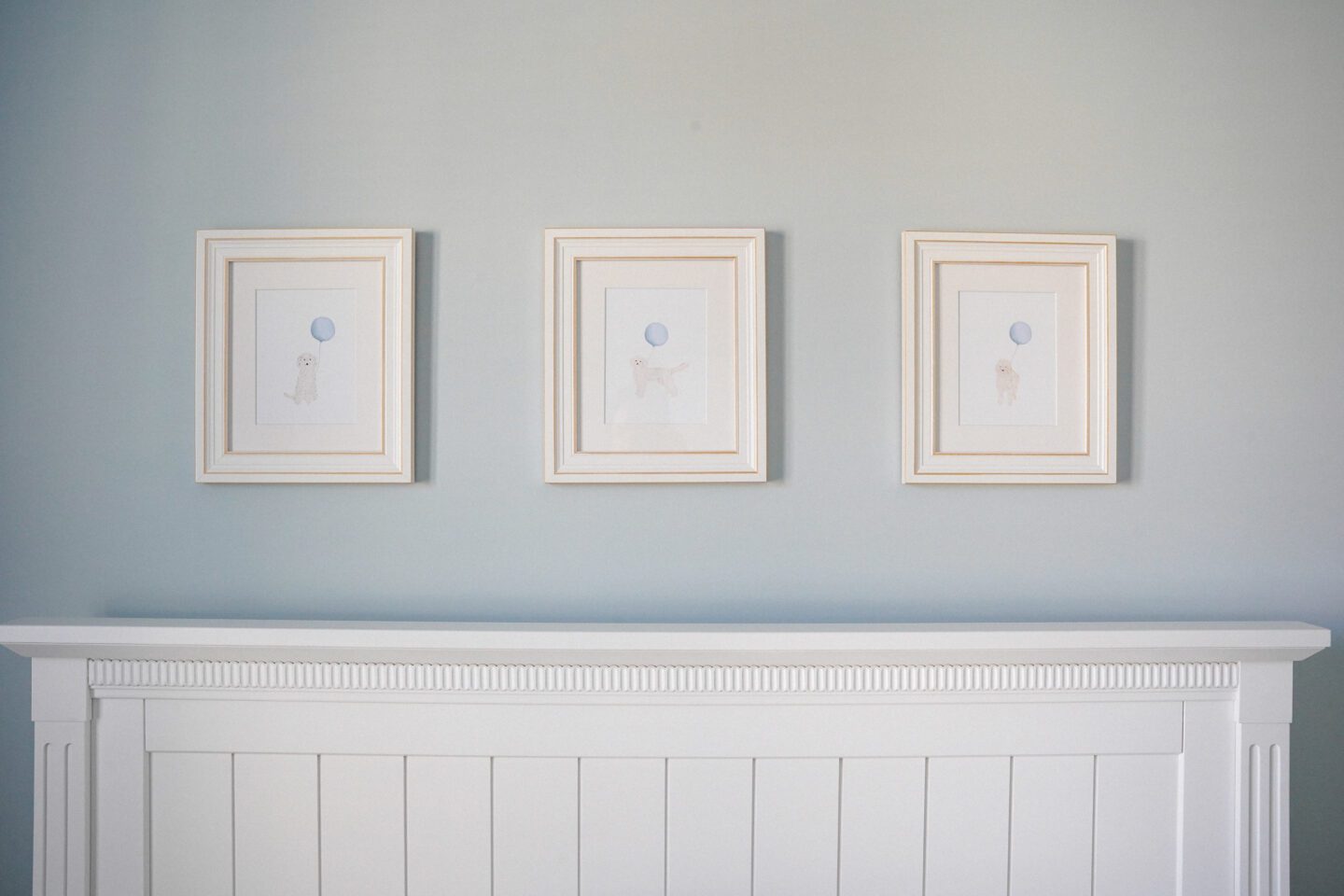 I have an entire post dedicated to the artwork we chose for Walker's nursery! Within that post, I wrote all about my great experience using Framebridge to frame the artwork.
I chose a sweet trio of labradoodle prints sourced from Etsy to hang above the crib, and an adorable Alphabet print from one of my favorite artists, Riley Sheehey, for above the changing table.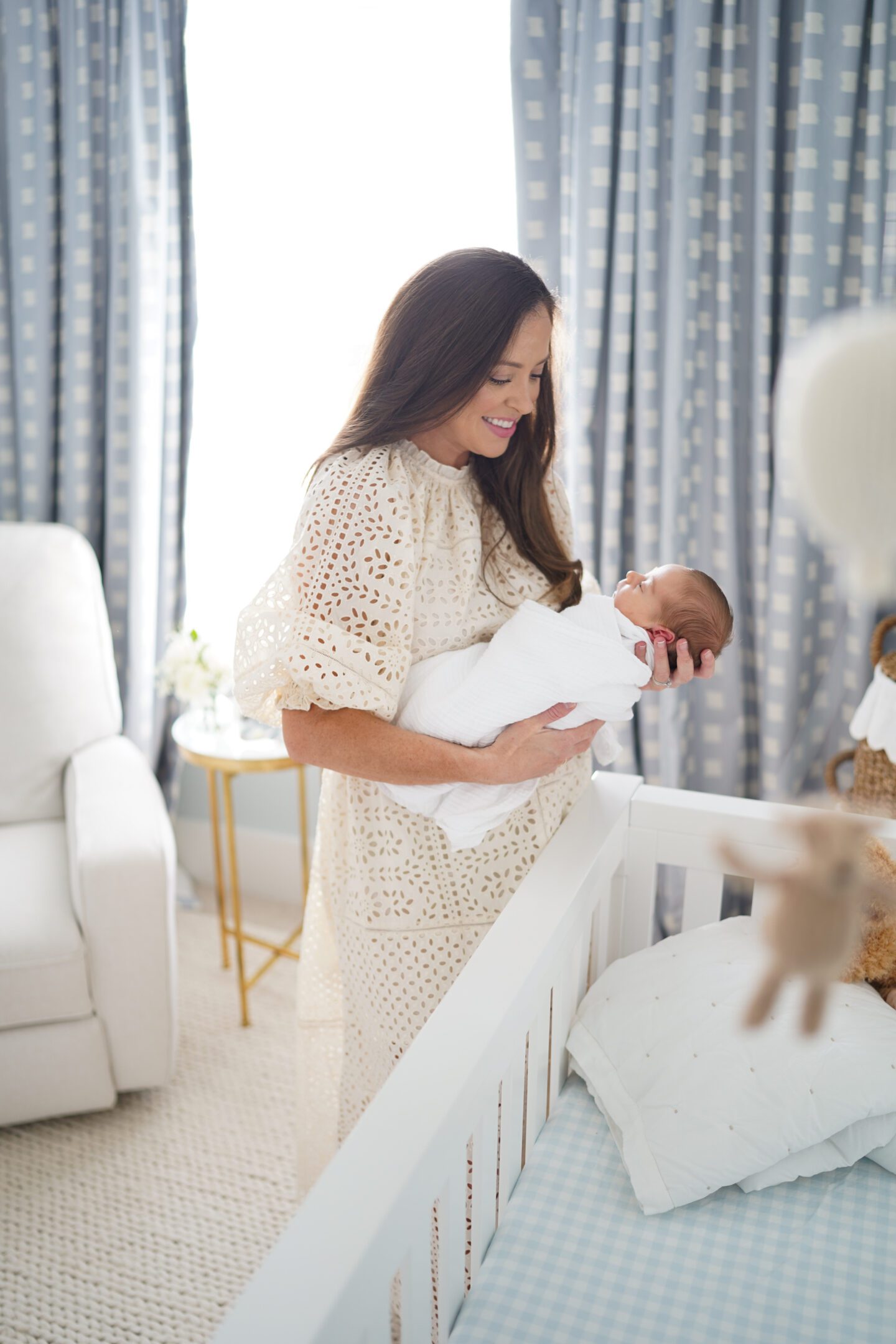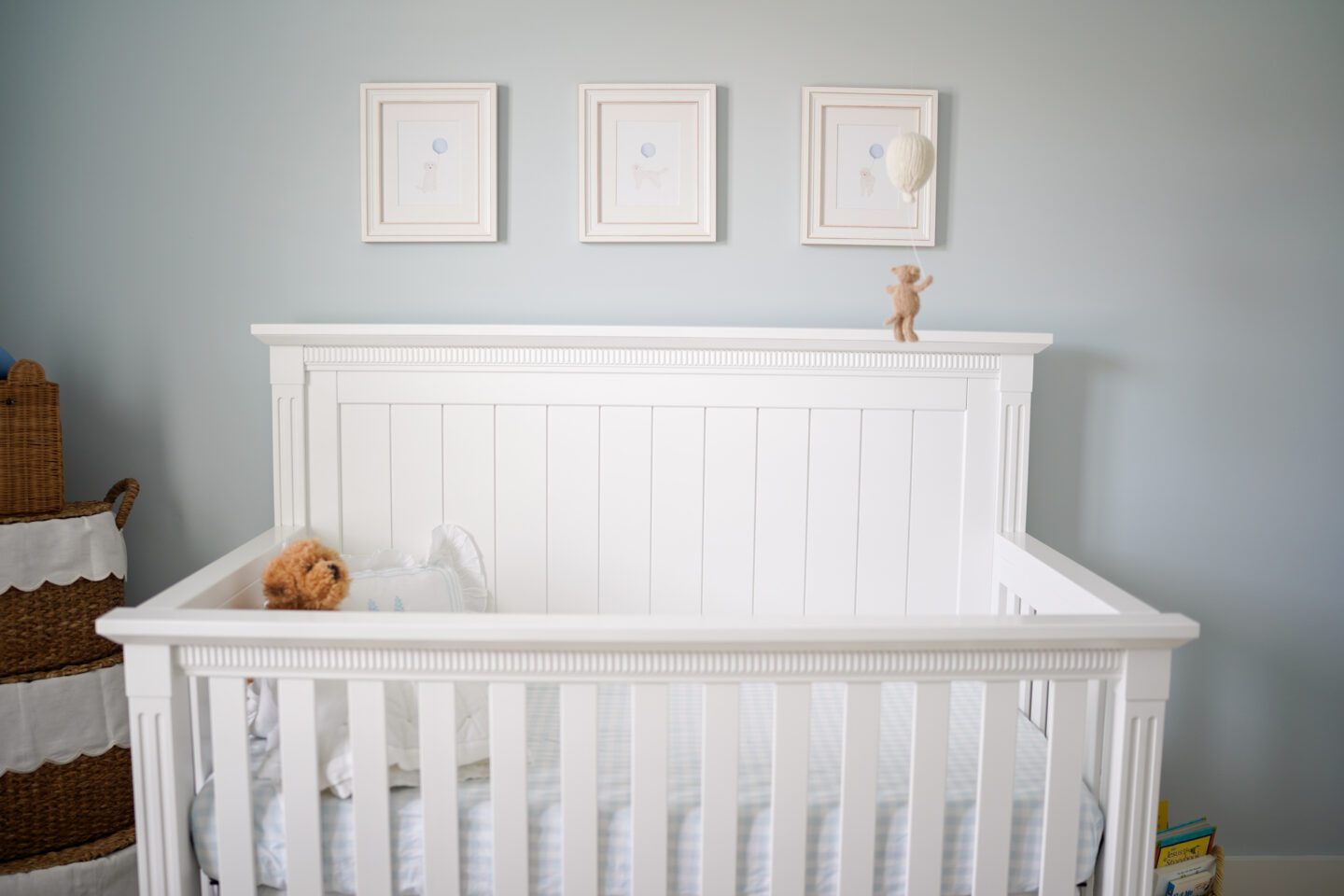 How sweet is this doodle mobile? My mom gifted this to us early on and it is the icing on the cake!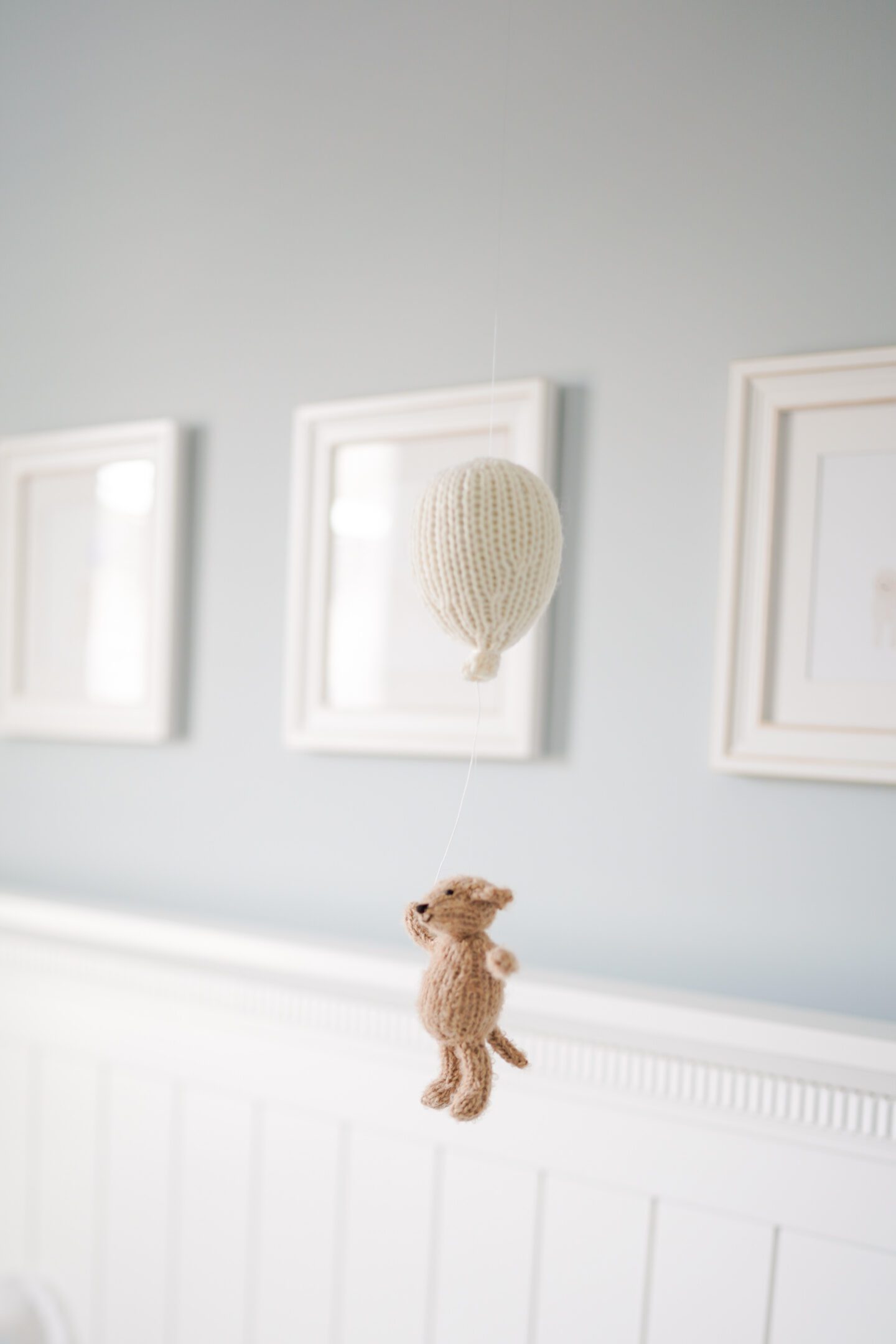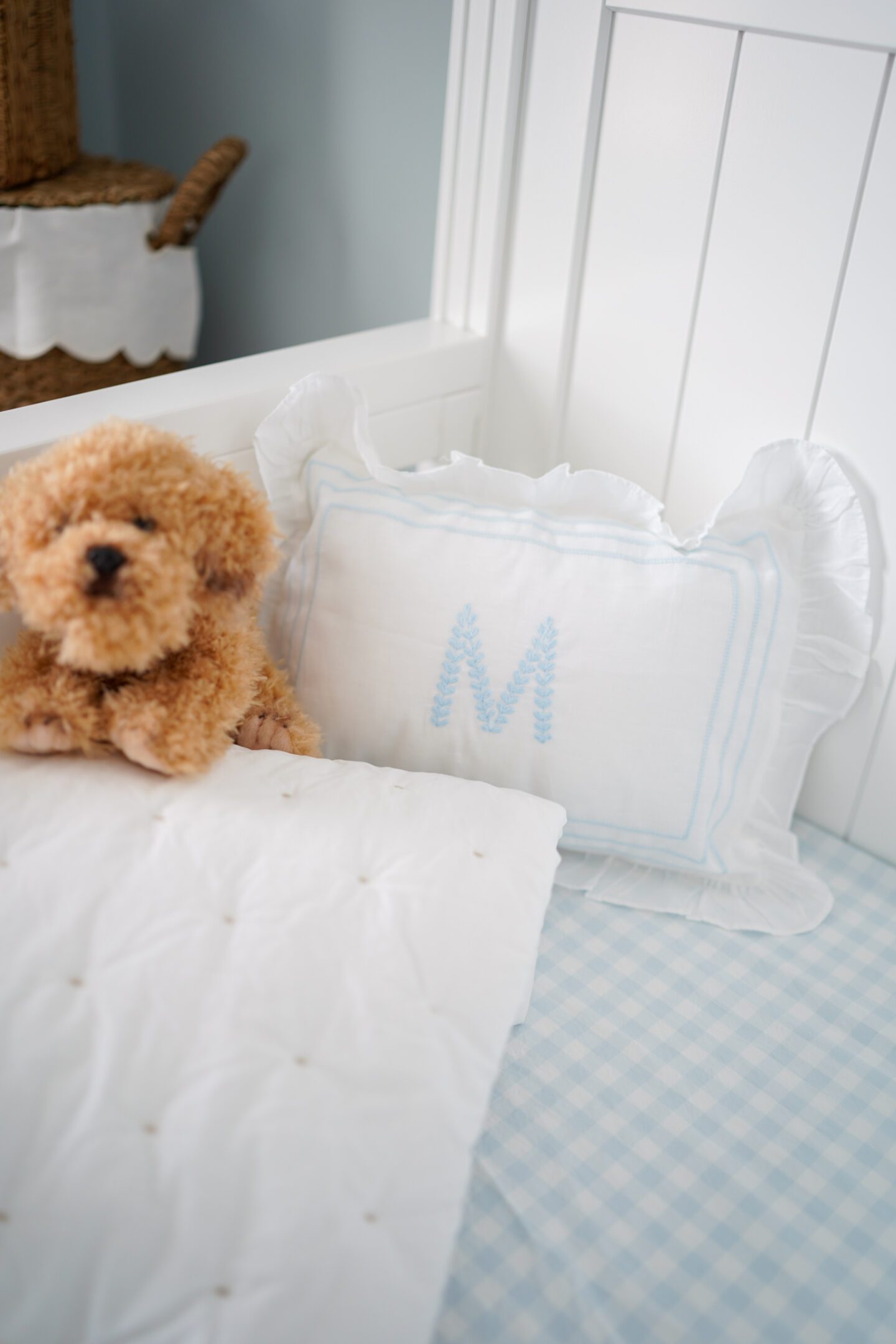 Michael's mom had given us this adorable stuffed labradoodle early in our pregnancy. It's super sweet and was one of the first labradoodle pieces for the nursery!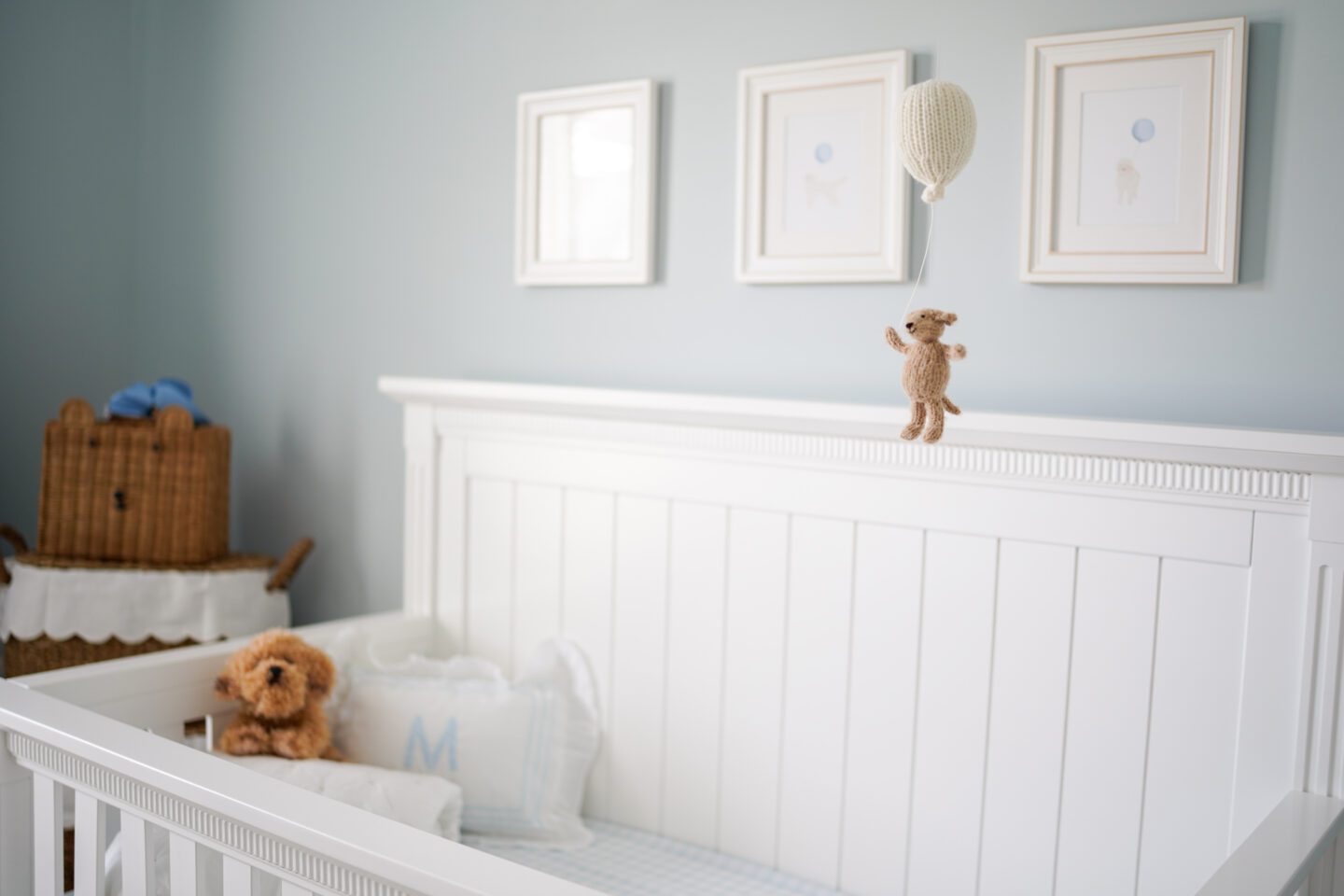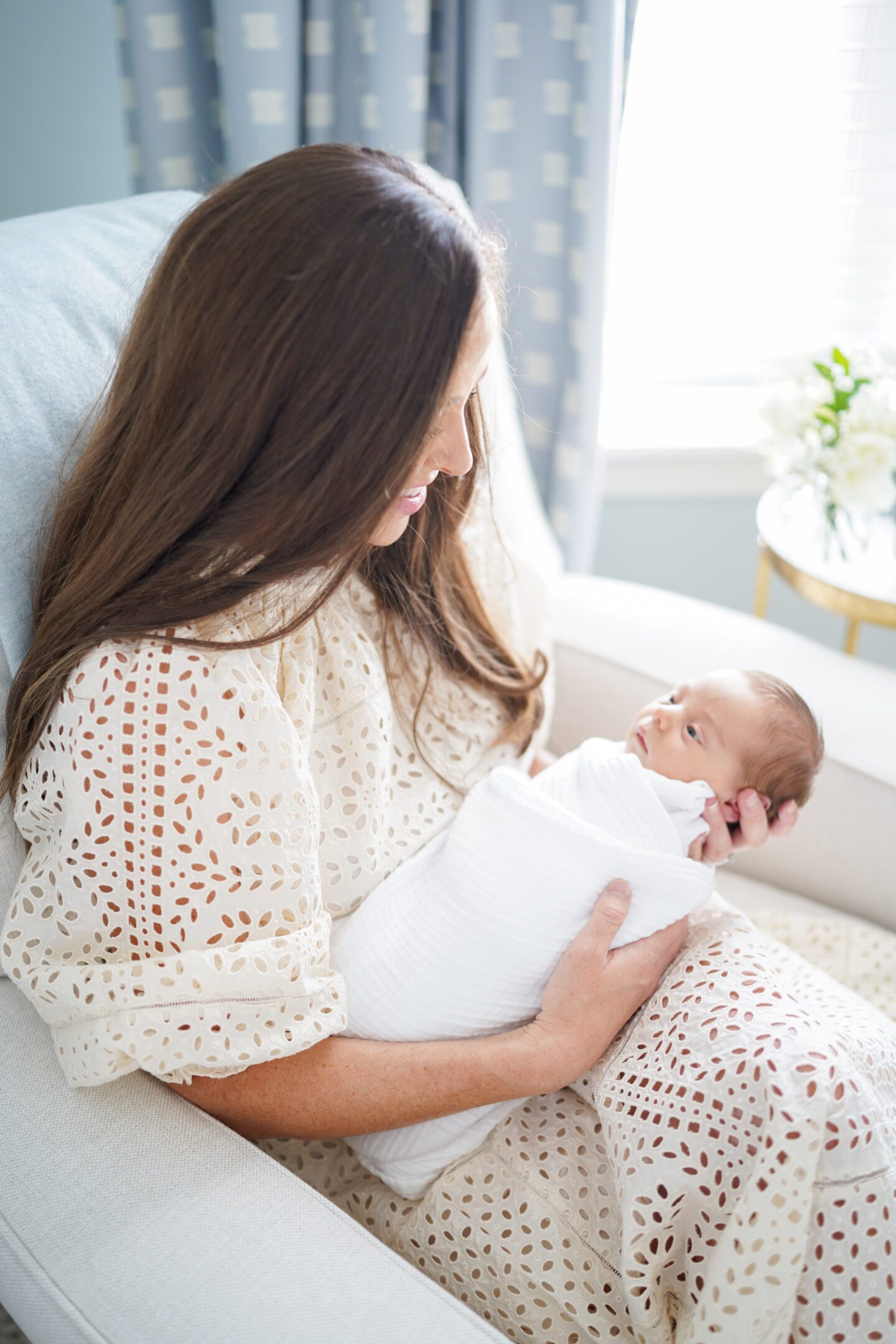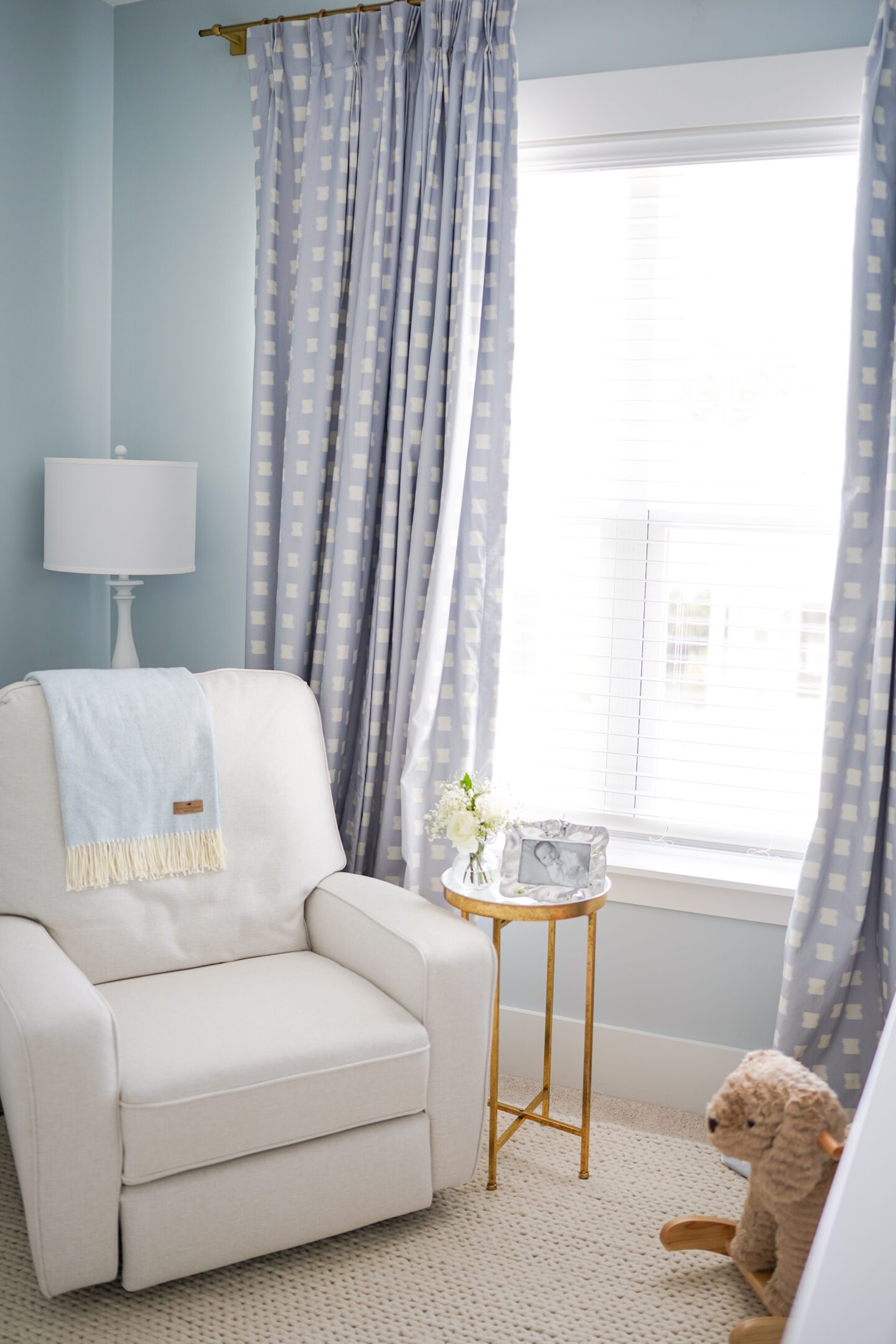 A few other finishing touches were this adorable labradoodle rocker, this sweet door hanger, and this side table.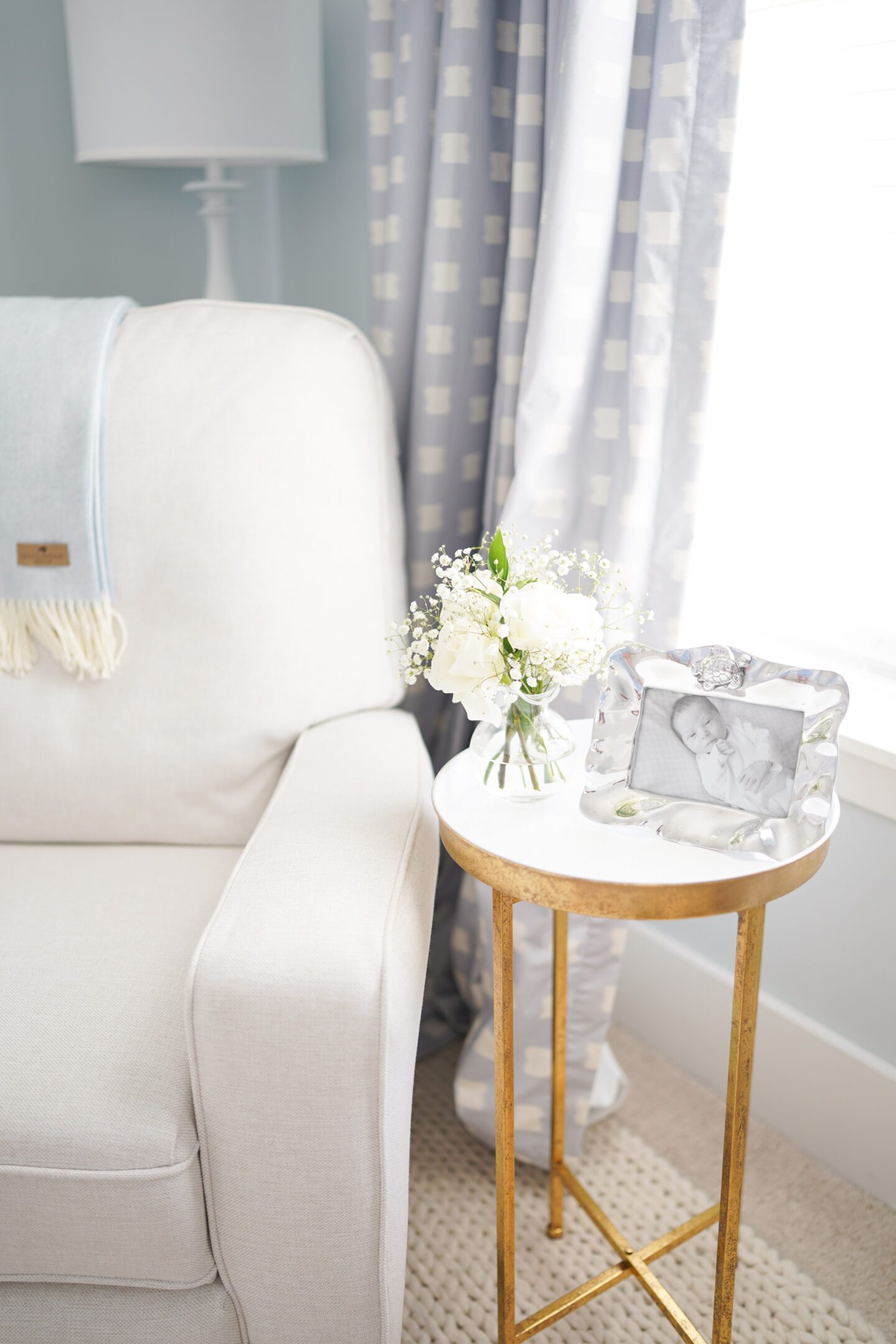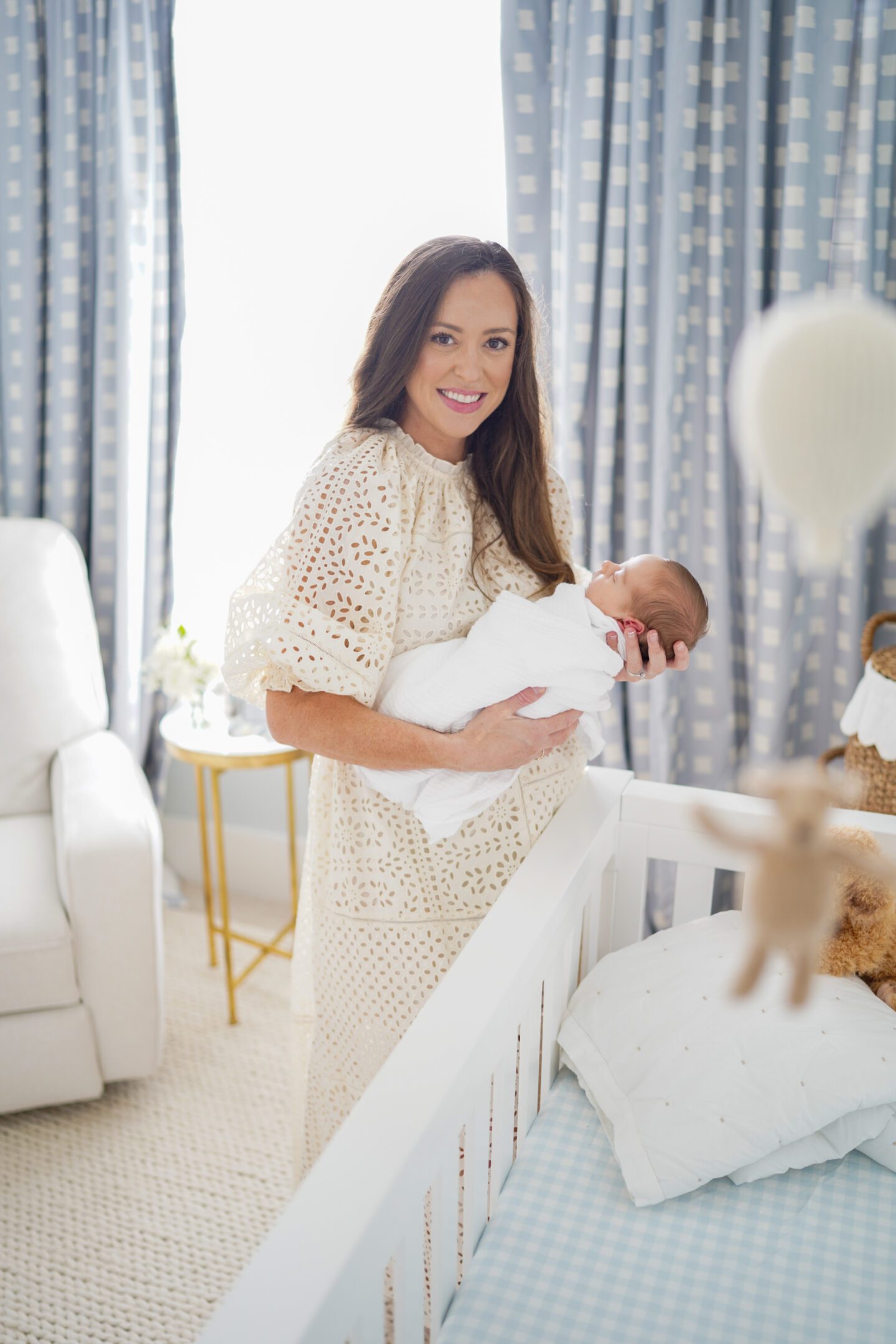 I hope you enjoyed this post! I loved reading blog posts and scrolling Pinterest during my pregnancy for inspiration, so I hope it was helpful. I've linked all of the items found within this post (that I could) below!
-A
Shop the Post:
Crib Sheet, Skirt, and Blanket