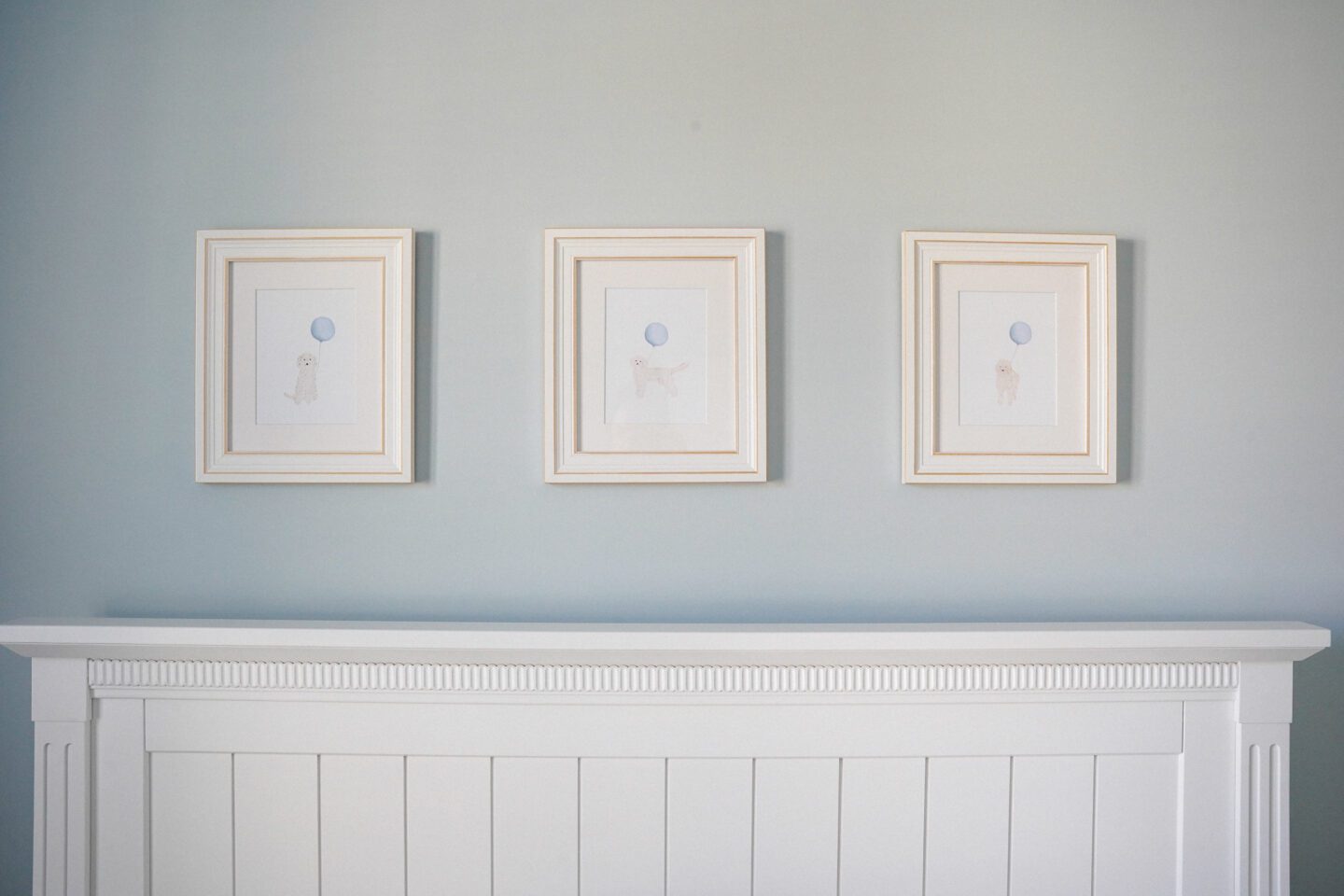 I first want to start out this post by saying this is not sponsored in any way! I just had a great experience using Framebridge and wanted to share...
We are waiting on Baby Moss's arrival and I'm having so much fun putting the finishing touches on his nursery! I will be sharing all about this space after he arrives, but for now I wanted to share a sneak peek and also about my recent experience using Framebridge to frame the artwork we purchased for his nursery.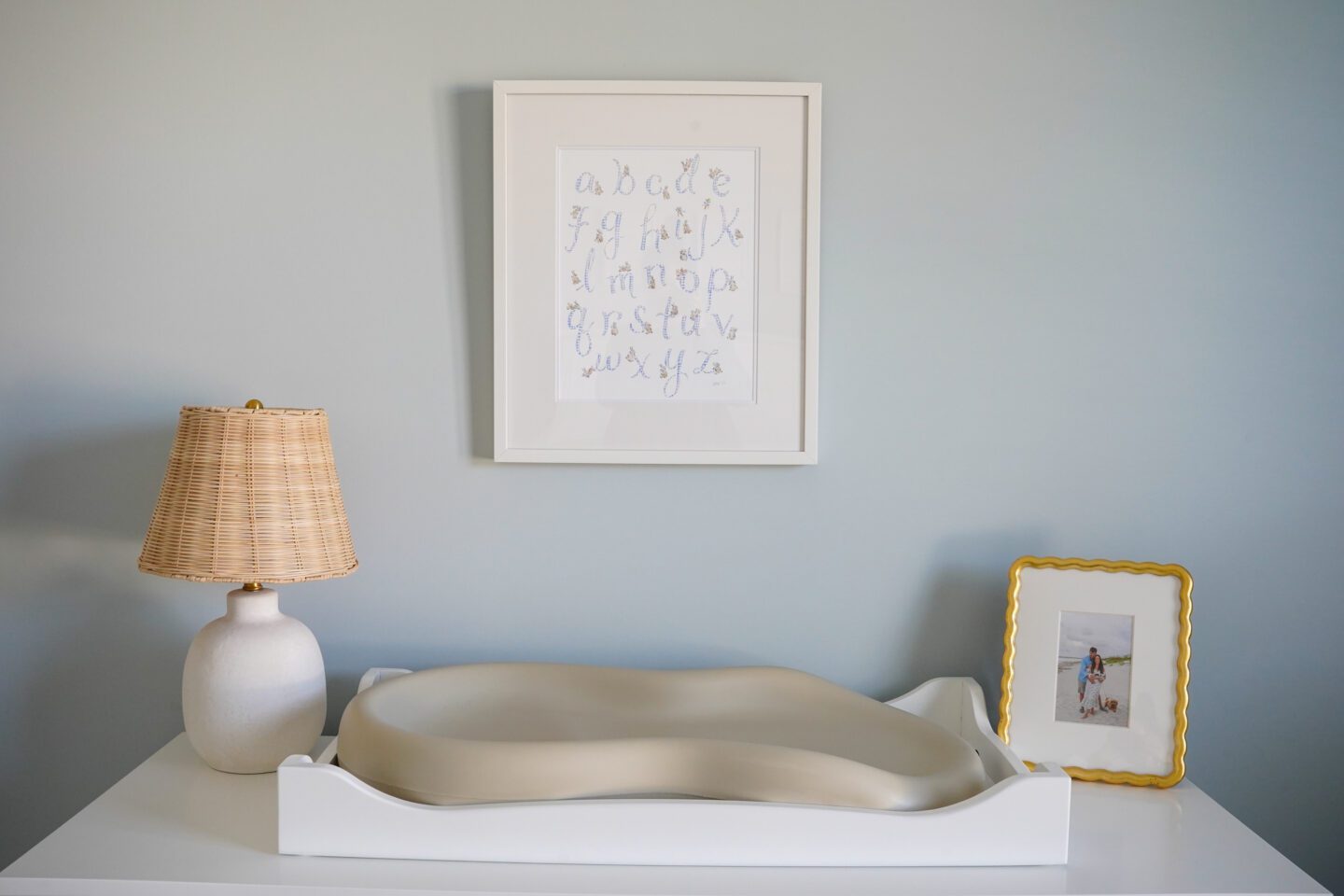 Choosing the artwork:
For some reason, deciding on artwork and wall decor is one of the hardest aspects of decorating, for me! I originally purchased a round mirror for above the dresser/changing table, but upon hanging the mirror, we discovered that there was not a wall stud in the correct location to support the weight of the mirror, so we nixed that idea. I had ordered this blue gingham alphabet print (which also comes in a sweet pink version) from one of my favorite artists, Riley Sheehey, and decided it would be perfect in that spot! If you are not familiar with Riley's work, I highly recommend checking out her website, especially if you are in the market for artwork for a nursery.
For above the crib, I knew I didn't want anything too heavy for safety reasons. We have a bit of a labradoodle theme going on in his nursery, so I was so excited to find these adorable labradoodle prints on Etsy! These were digital prints for purchase to download and print.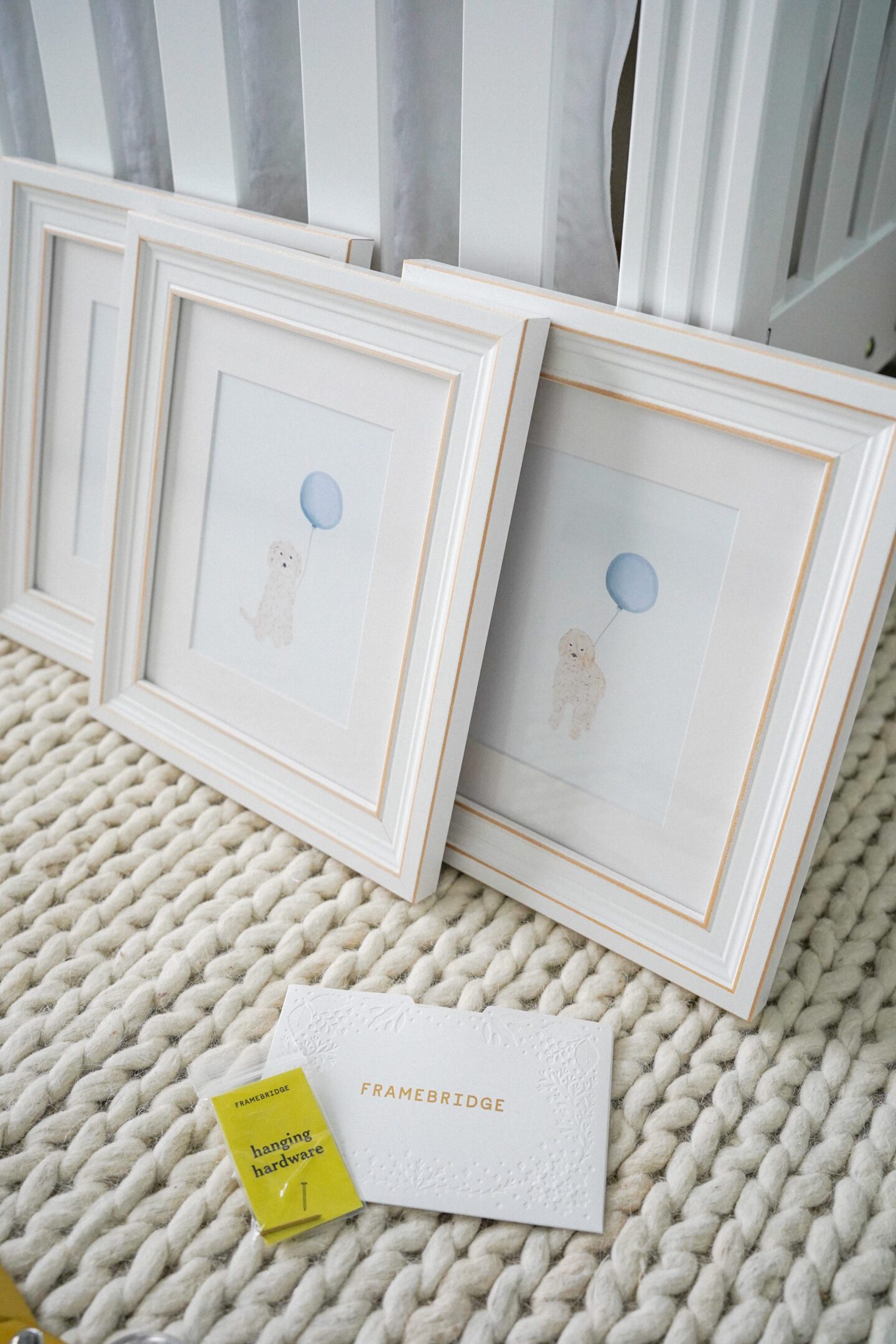 Using Framebridge to frame the artwork:
I had previously heard about Framebridge through social media and decided to browse their website one evening. I was extremely impressed with their many choices for frames and mat styles, and the functionality of their website! I loved having the ability to upload a photo of the artwork to visualize it with various frames and mat styles. Here is a screenshot so you can get an idea: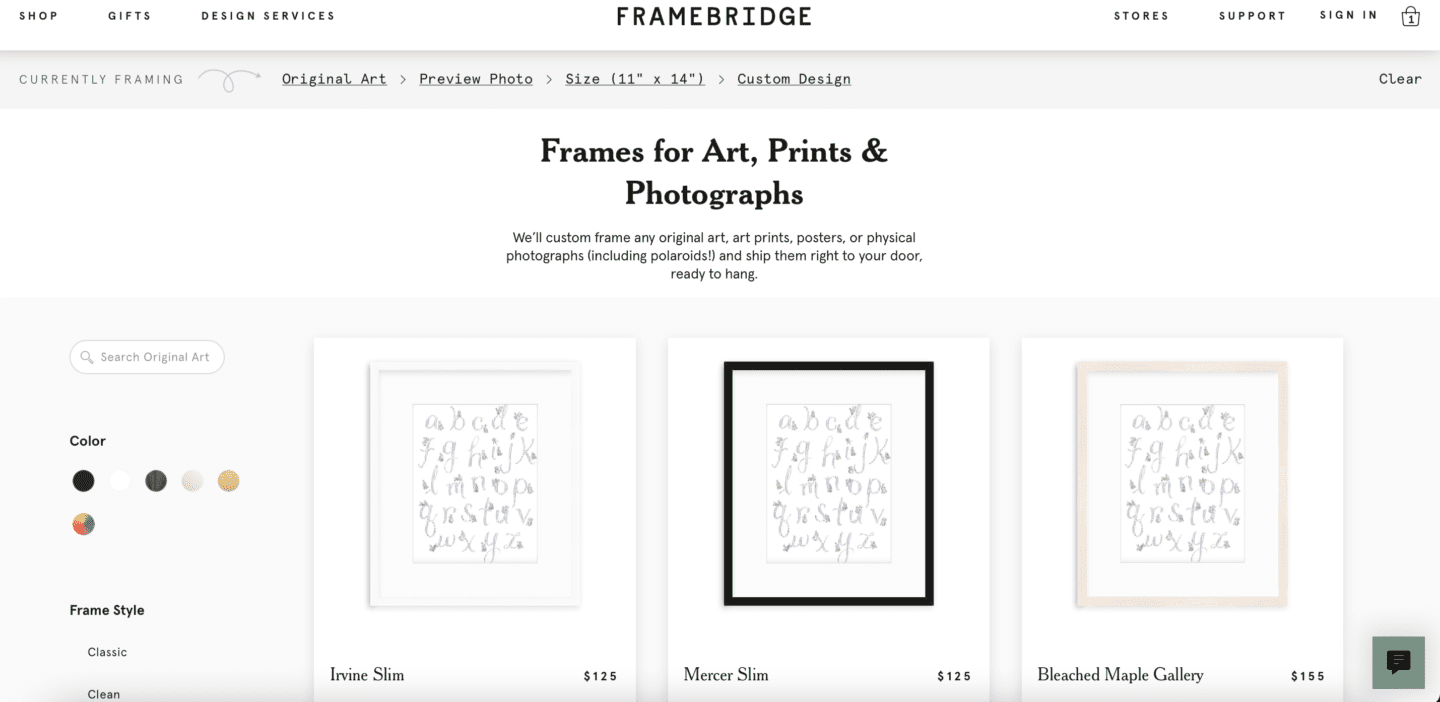 Once you choose your frame and mat style, the ordering process is simple: If your artwork is not in a digital format, Framebridge will send you a pre-packaged mailer for you to ship it to them directly. The turnaround was extremely quick from the time I placed the order to when the empty mailer arrived. For digital artwork, you simply upload the digital file to Framebridge and they take care of the printing!
Unfortunately, I don't have a pricing comparison for using Framebridge vs. taking a to a local framer for custom framing, but I felt that their pricing was reasonable for how convenient the process was! And I am all about convenience at the moment… 🙂
For the alphabet print, I chose the Irvine Slim Frame, which is a simple white gallery frame, with a white double mat.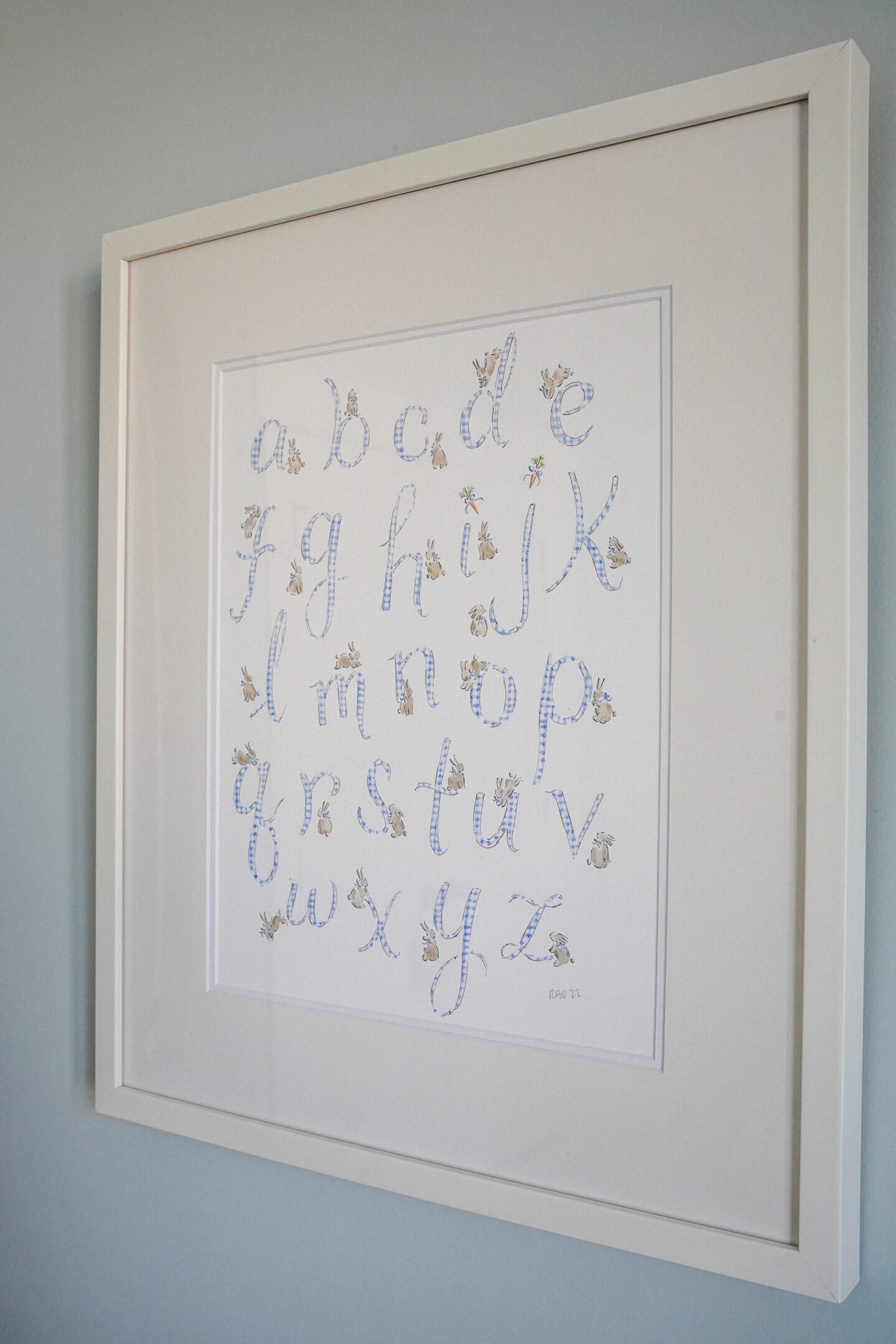 For the labradoodle prints, I went with the Montauk, a distressed white frame which paired perfectly with the artwork!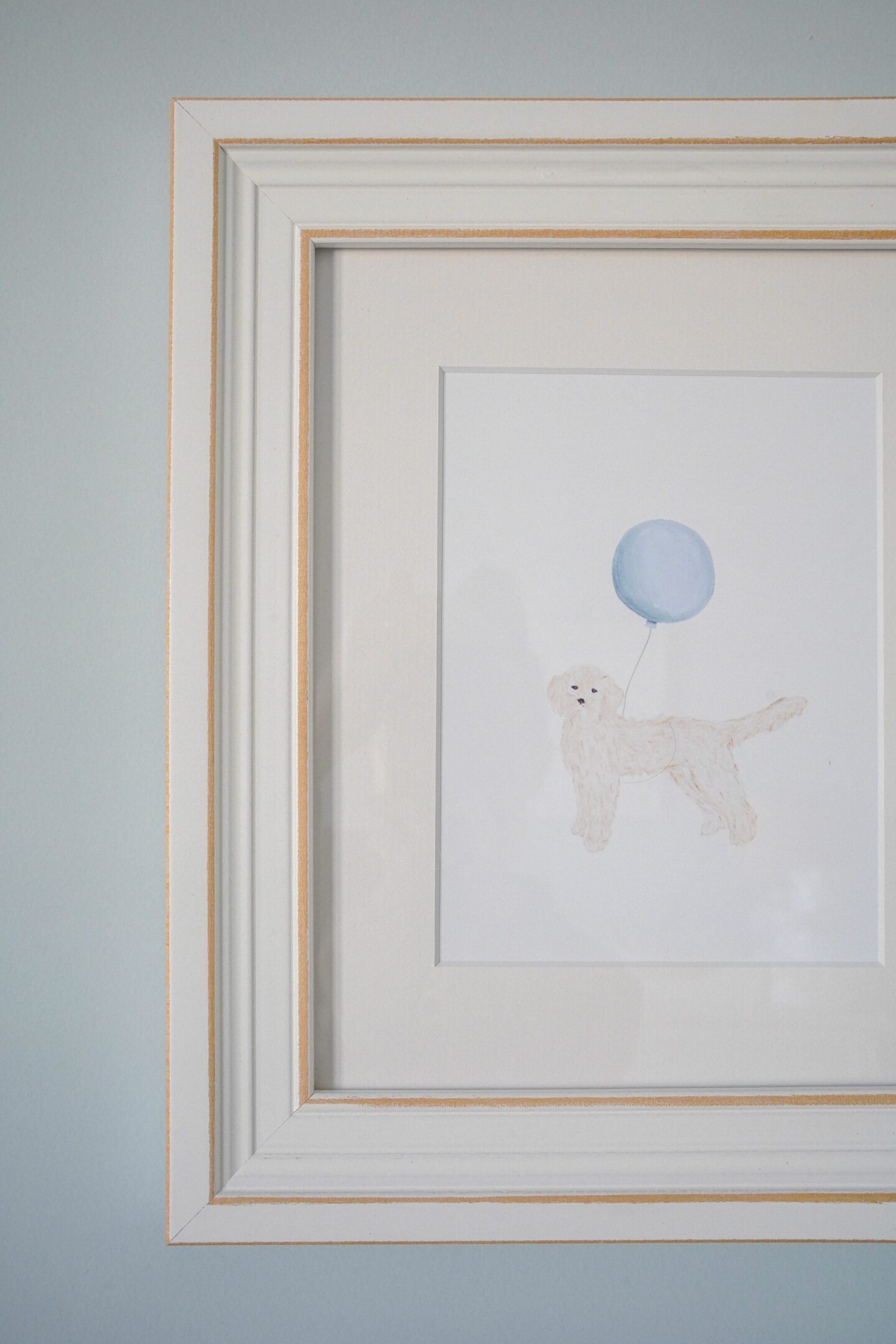 The framed artwork arrived in a timely manner and in very secure packaging! Framebridge also includes hanging hardware, taking all of the guesswork out of the process.
Overall, I am super pleased with the finished product of these pieces, and they really were the icing on the cake in the nursery! I can't wait to show you the entire space! Please don't hesitate to leave any questions about the process in the comments section below.
Thank you for reading,
-A
Shop the Post: