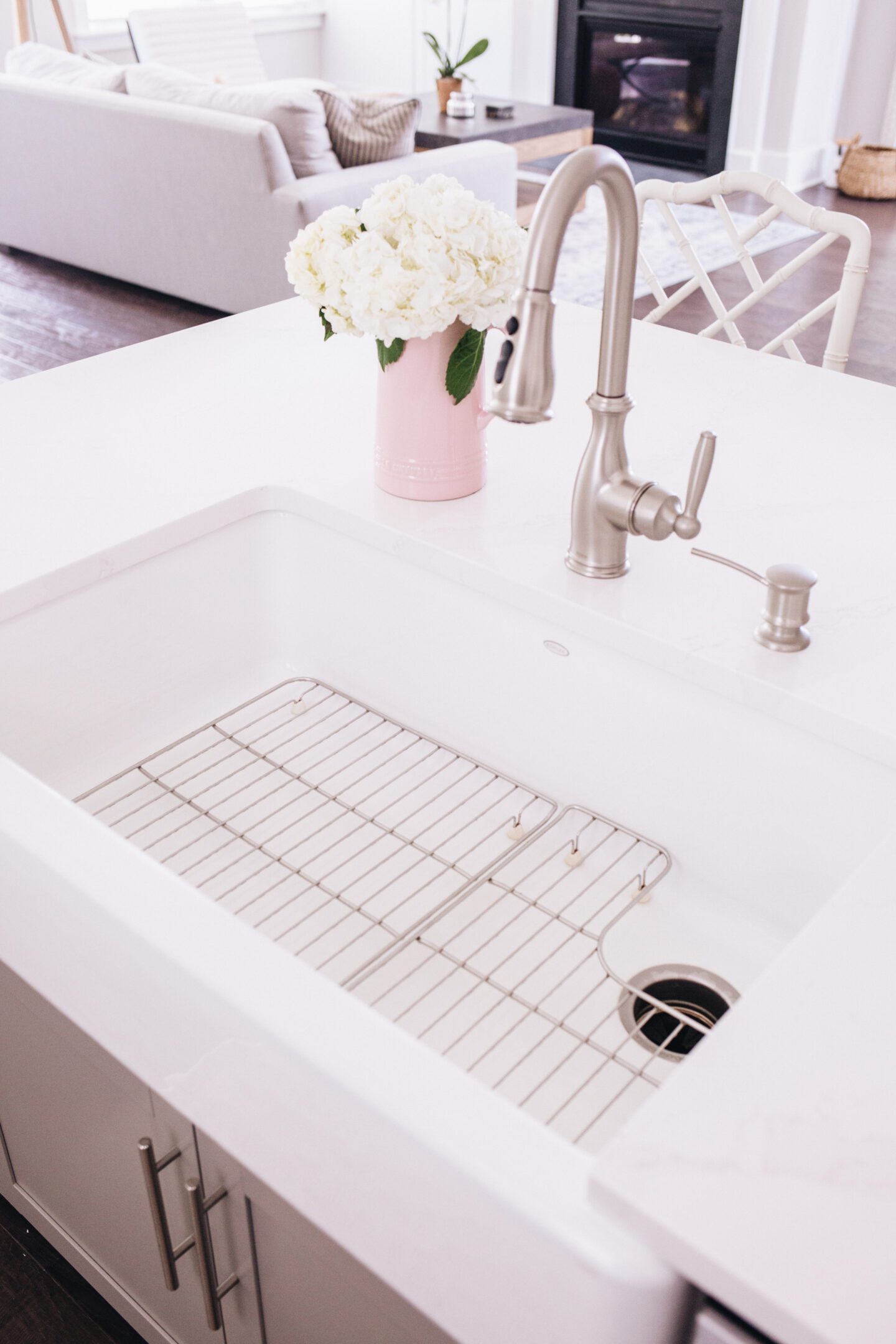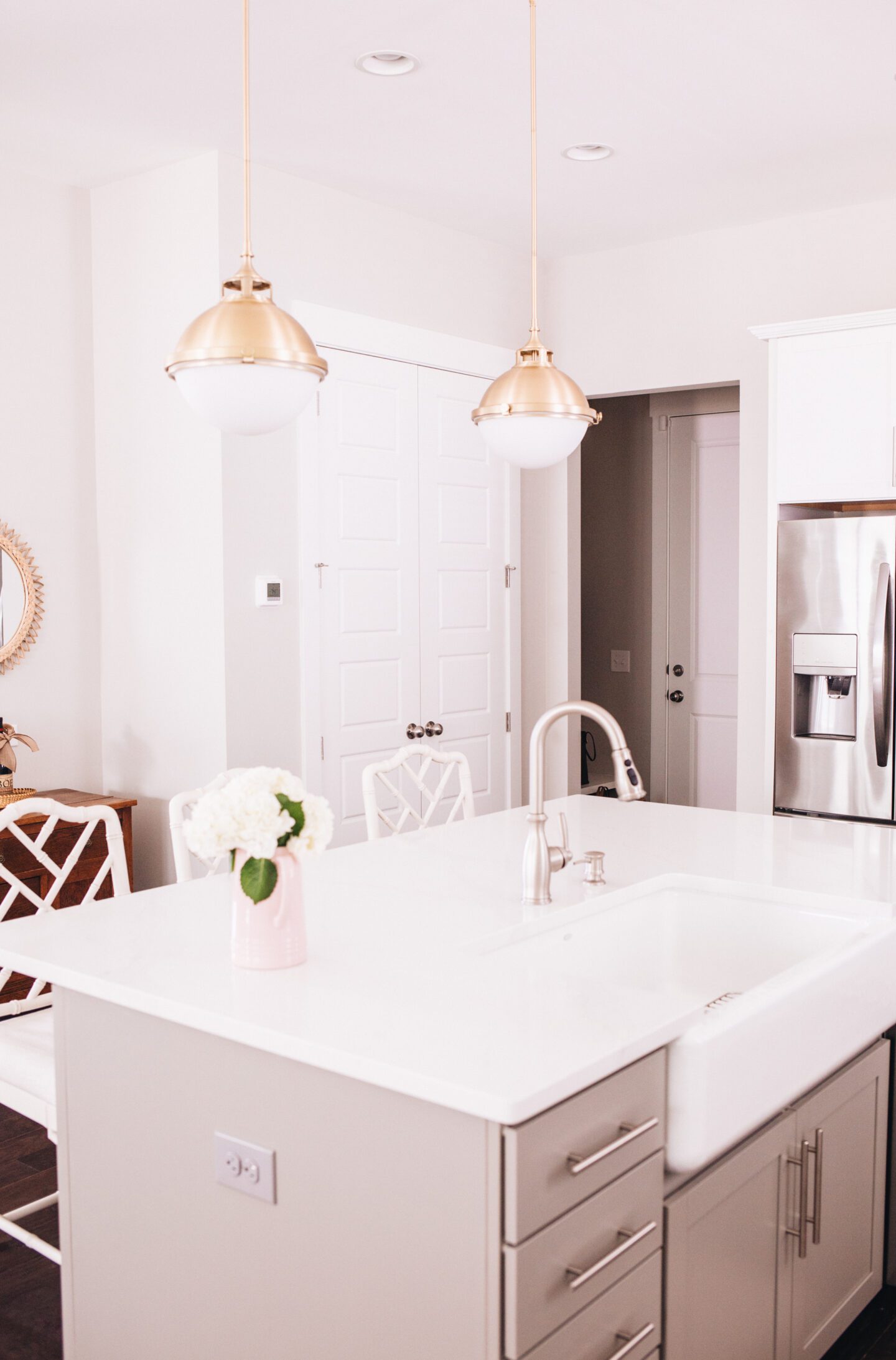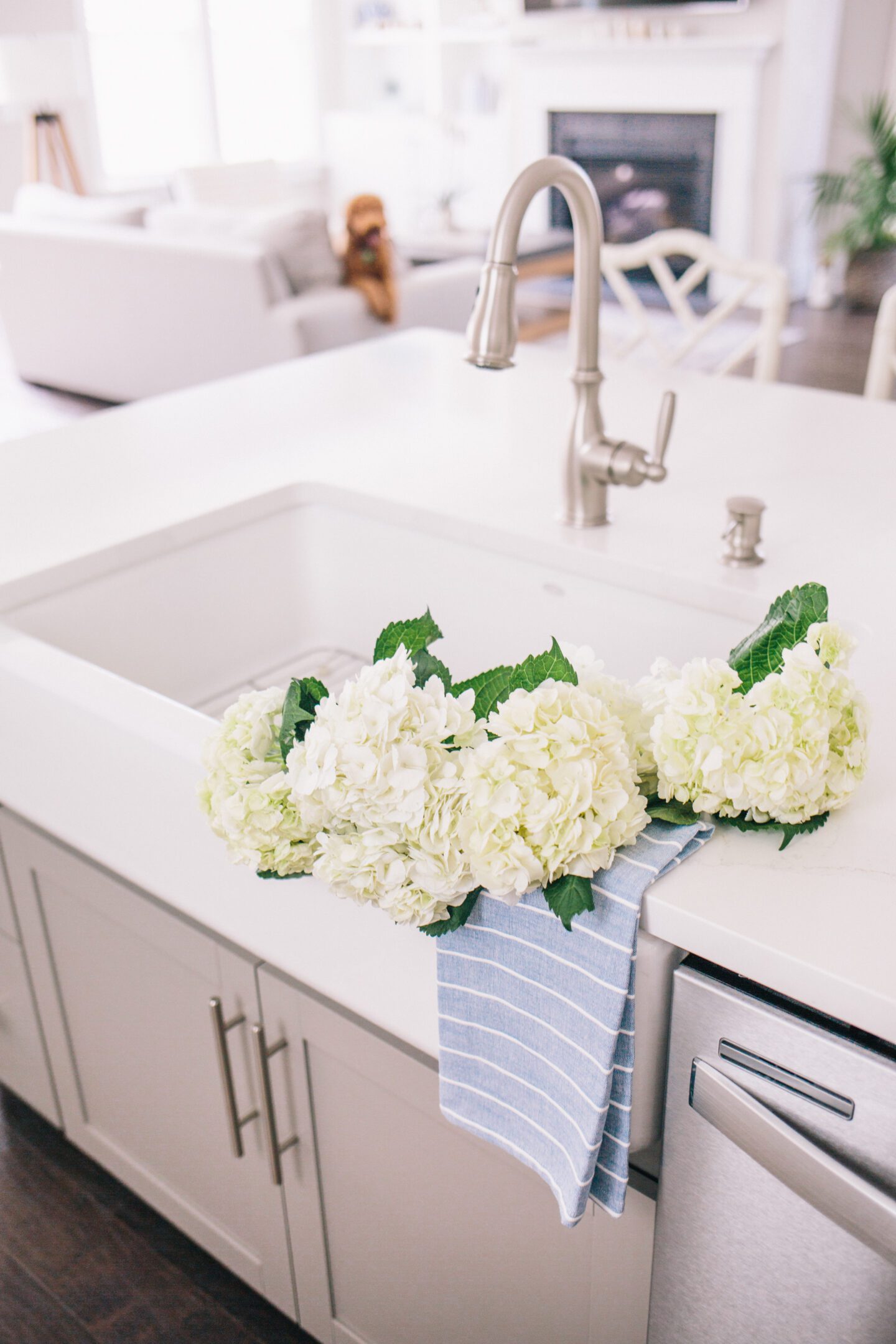 One of the items in my home that I was most excited for when I was building my new home was the white farm sink. It is still one of my favorite features about my kitchen, and I try very hard to maintain it to keep it looking brand new! It's no secret that while these sinks are beautiful, they can easily be scratched, and they also tend to show stains if they are not cleaned regularly. Below are a few tips I've found that have been helpful in caring for my farm sink!
---
Tips for Caring for a Cast Iron Farmhouse Sink:
Protect your sink with a basin rack. This has been huge in helping to prevent scratches in the sink while washing pots and pans! There are so many styles available in a variety of finishes and configurations. Build.com is one of my favorite places to shop for items such as these. I love this beautiful copper style, as well!
Rinse your sink after every use to avoid staining. This helps to prevent staining in between weekly cleanings.
Clean weekly with Bar Keepers Friend cleanser. This stuff works wonders! Not only does it do an amazing job at cleaning your sink, it also does a great job remove light scratches in the sink!
Avoid using any abrasive cleaners, as this can scratch the enamel and make it more susceptible to staining in the future.
Baking soda and water can also help to remove deeper scratches and keep your sink looking brand new!
---
Shop the Post: