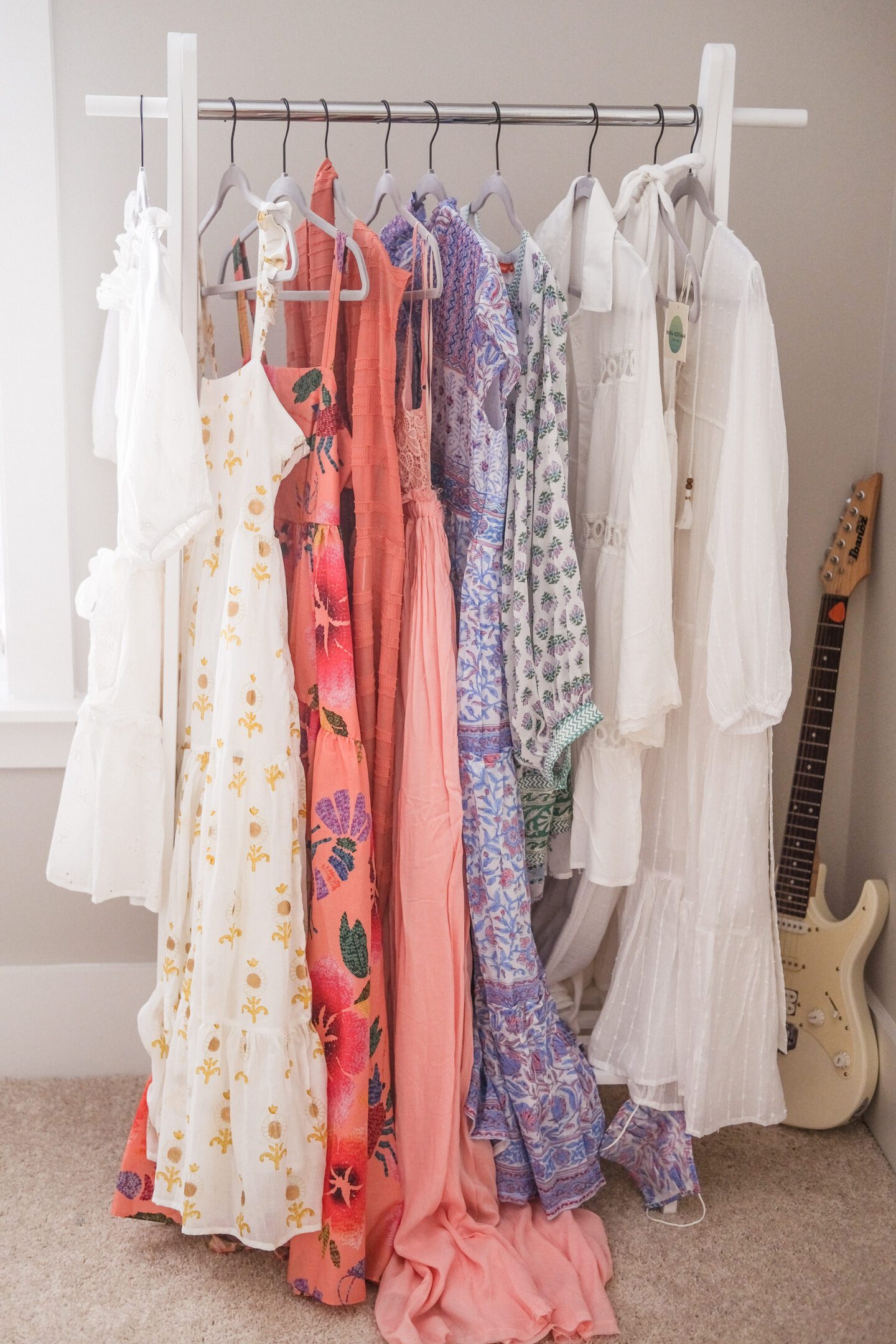 Words cannot describe how wonderful and amazing our wedding week has been! Michael and I got married this past Saturday at Wachesaw Plantation in Murrells Inlet, surrounded by our family and closest friends. It was such a special day and one that we will cherish forever. I cannot wait to share all about our big day with you!
Now, we are headed off on our honeymoon! Surprisingly, making a decision on where to go on our honeymoon was more difficult than I was anticipating. With Covid restrictions, there was a lot to consider when deciding where to travel to. I'm excited to say that we are headed somewhere tropical and warm… to Harbour Island in the Bahamas!
My suitcase consists of both new pieces and some that I've had in my closet for a while. It's been fun having an excuse to pick up a few new things to bring on this trip! I went with a somewhat different color palette than my typical blue and white, but the colors were calling to me and I think they will fit in perfectly with the surroundings of where we are going…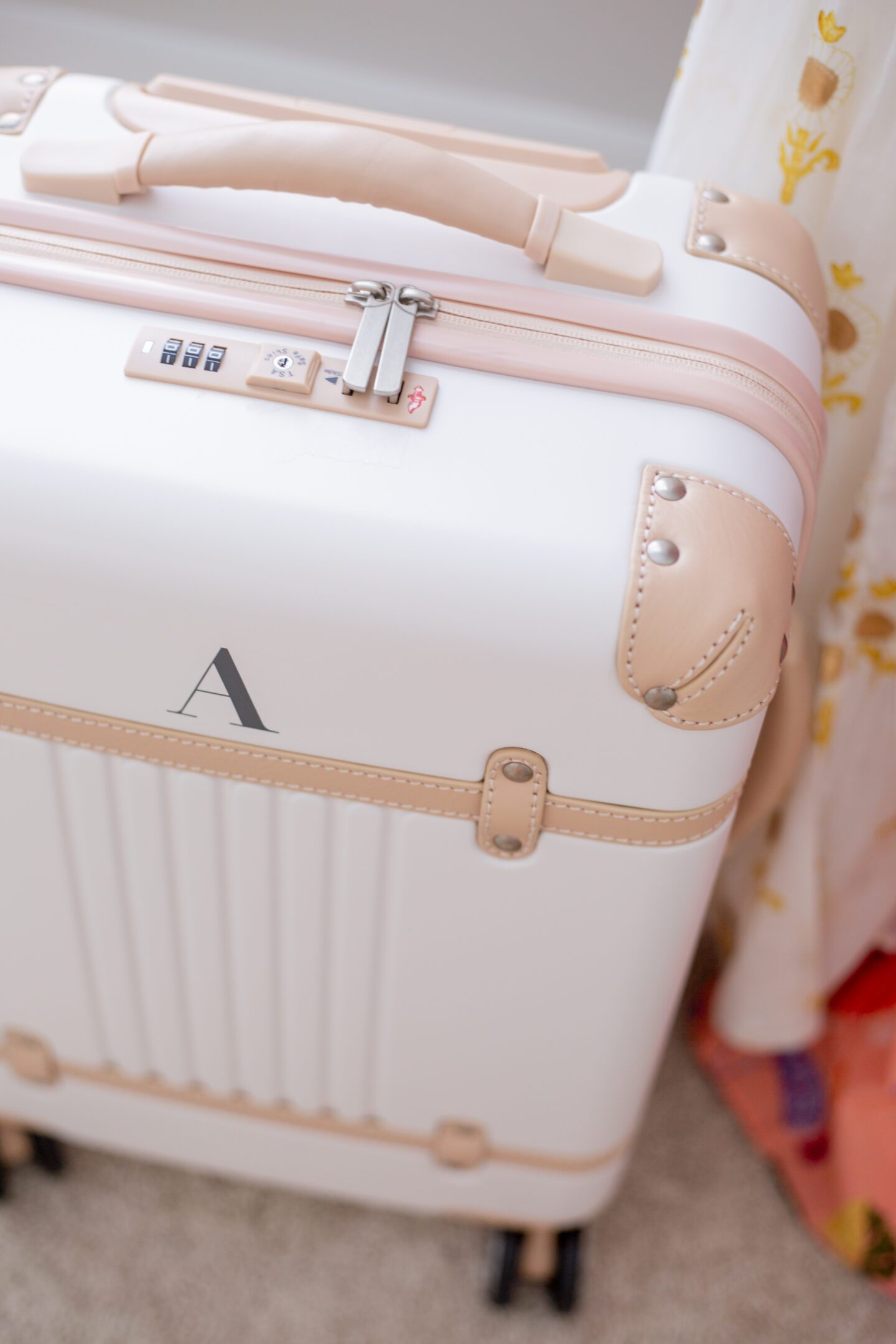 The first item I splurged on was new luggage. I was truly in need of new luggage, and I figured it was the perfect time to get new travel gear. The Mark & Graham Terminal 1 Luggage set caught my eye. I love the look of vintage luggage, and these give off that look but are practical and not outrageously priced. I was worried about the white exterior and that it may easily get dirty, but I read up that you can clean them fairly easily with a Magic Eraser… good to know! Also, they offer lots of ways to personalize their pieces!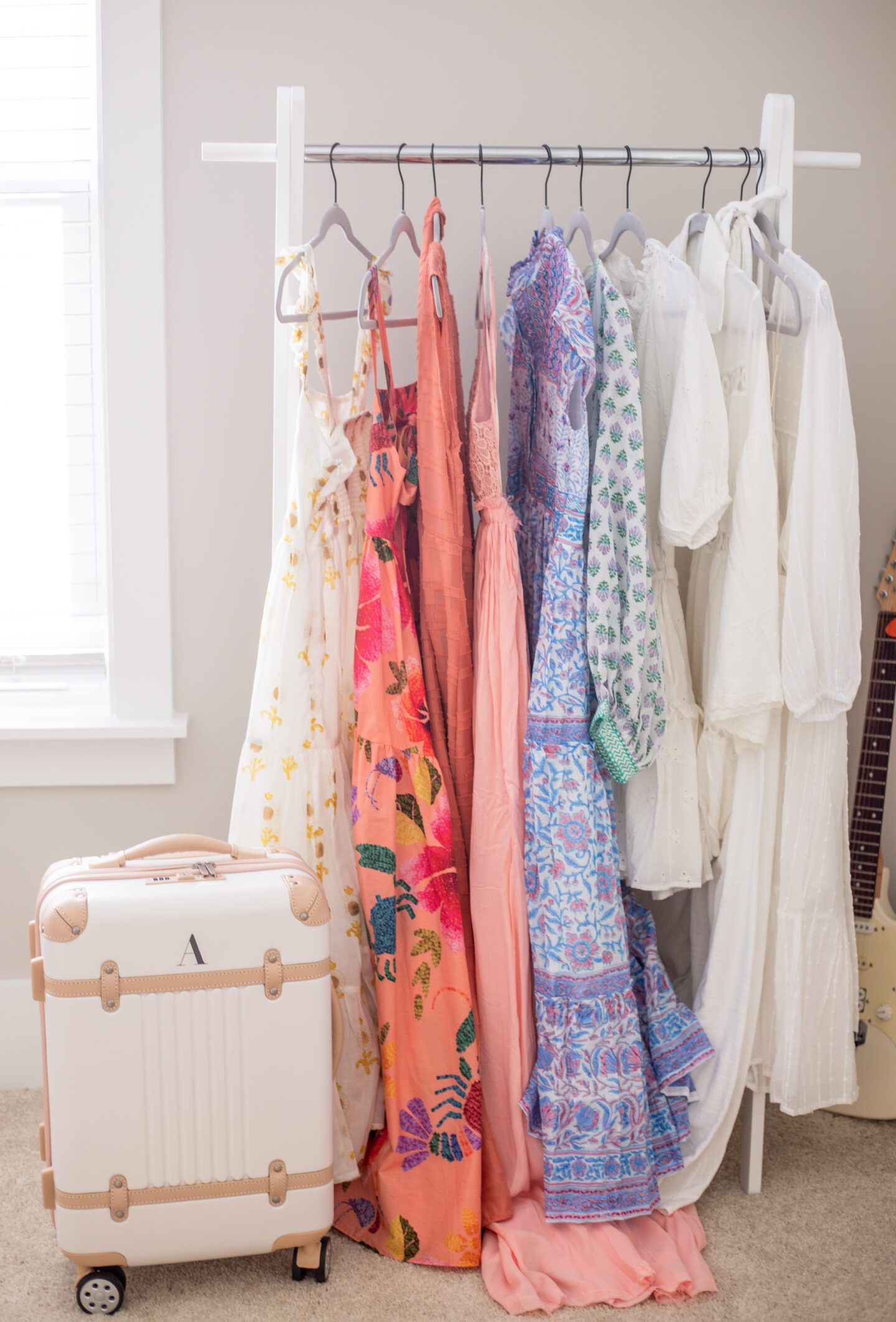 There are wayyy too many cute sundresses out there right now! I went for those that were made of cotton, since it will be warm where we are going. I think I found the perfect pieces that can be dressed up for the evening, or worn during the day, if I choose. I recently discovered the brand Oliphant, and I am obsessed – the fabric they use for their pieces is made of the softest cotton ever. I cannot wait to wear their pieces on our vacation, and they will be just as ideal to wear in Charleston during the warm and humid summer months! (shop them online, and also at Monkees of Mt. Pleasant if you're local in Charleston!)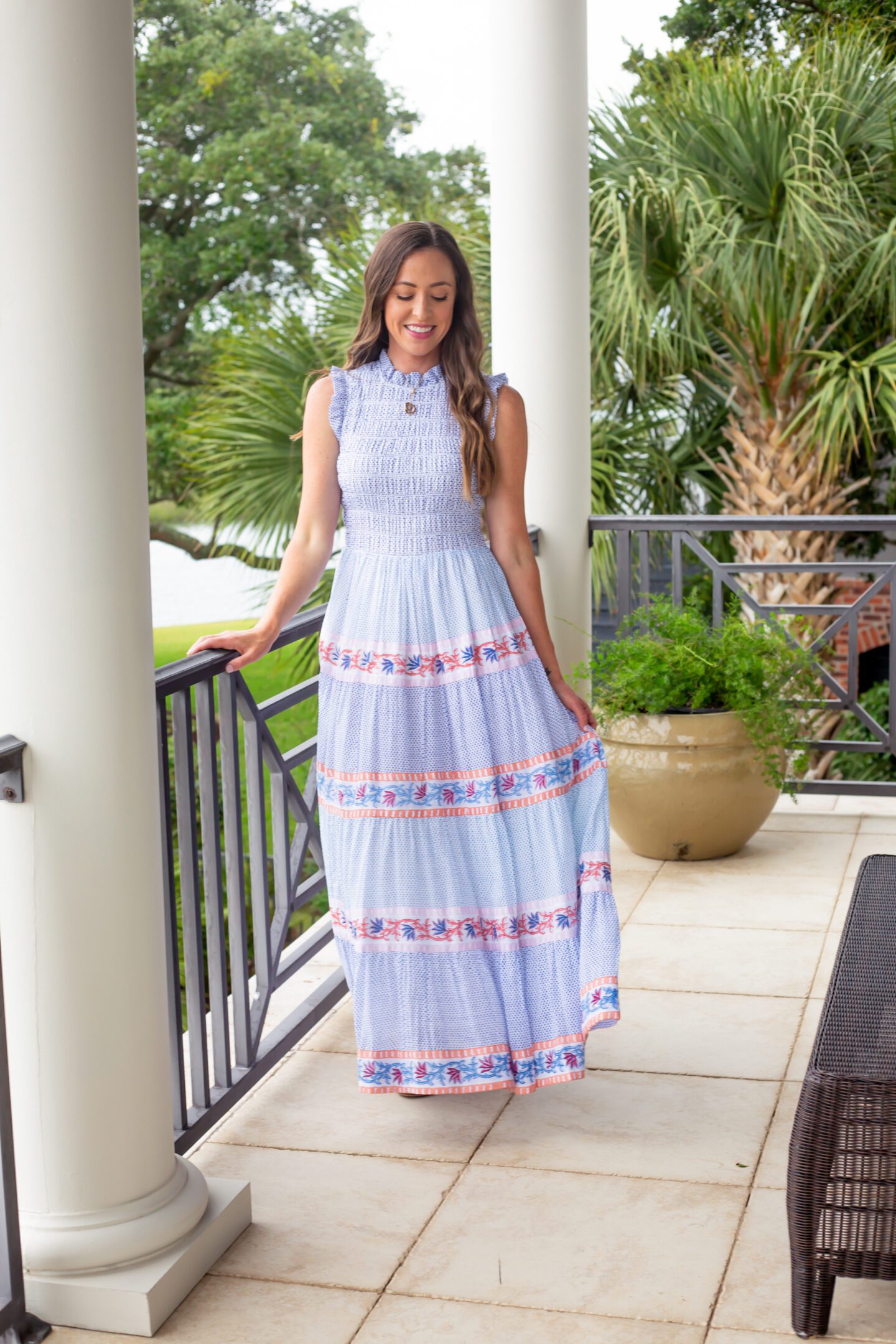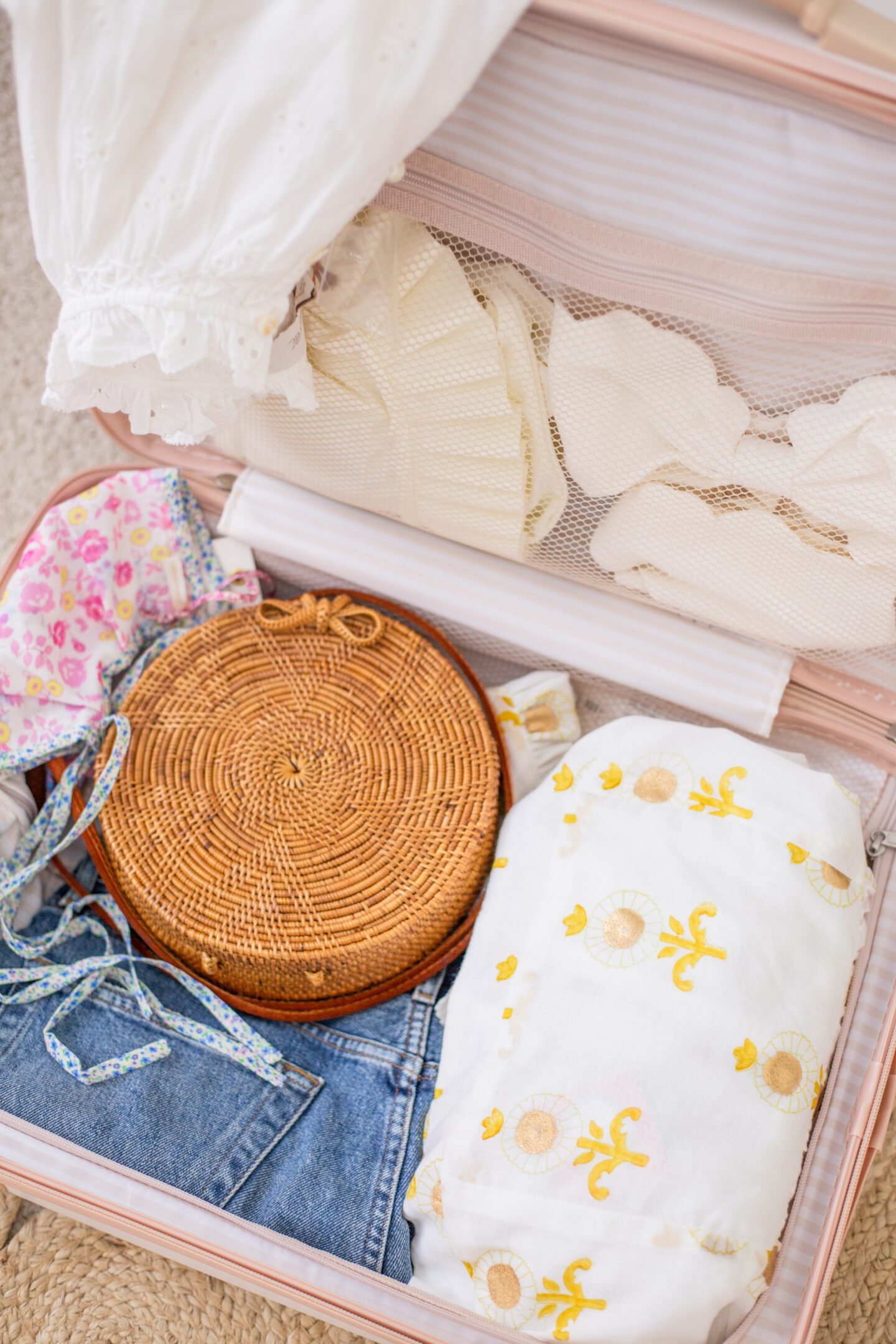 A few accessories I'm bringing are rattan bags, sunglasses, headbands, and of course – masks.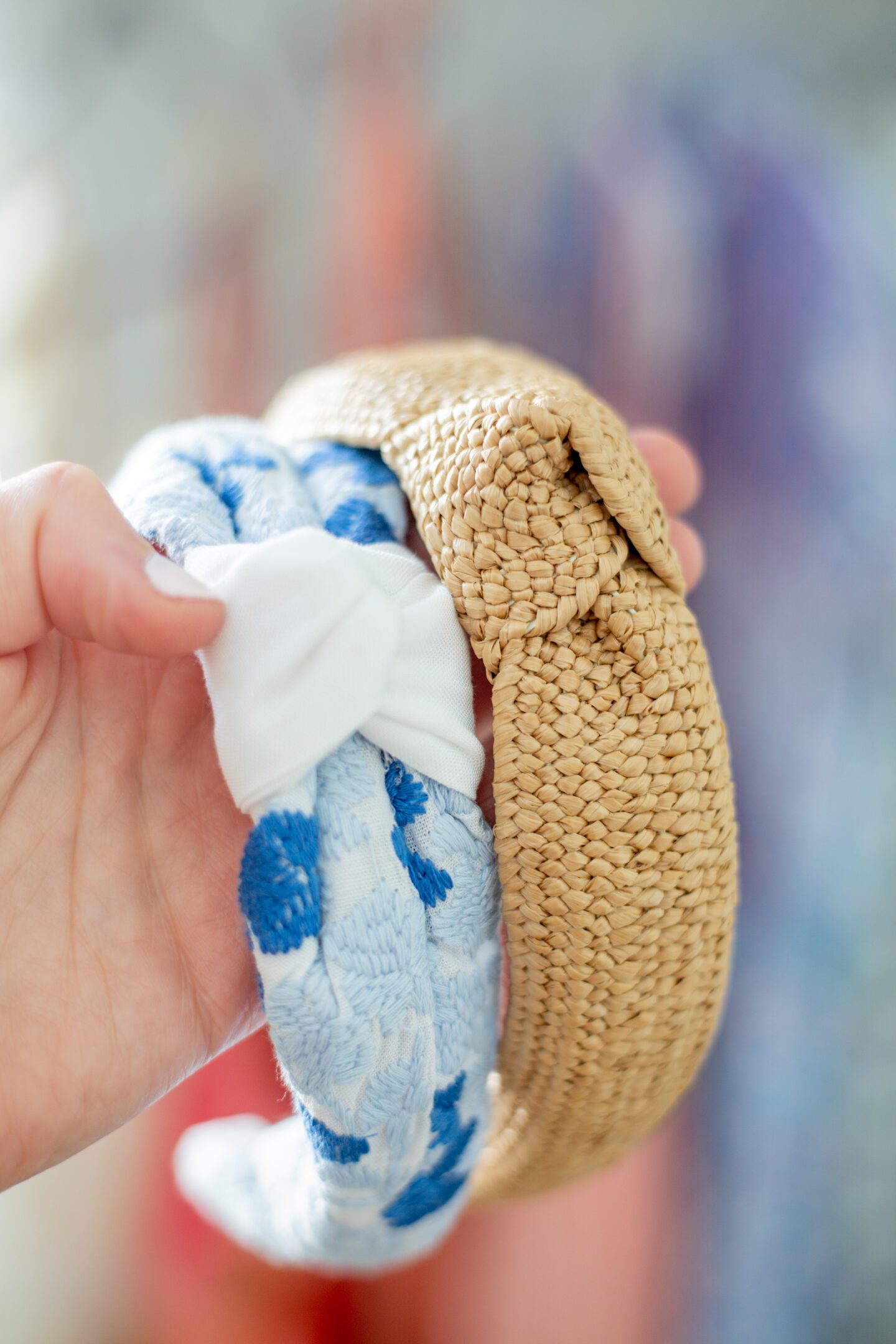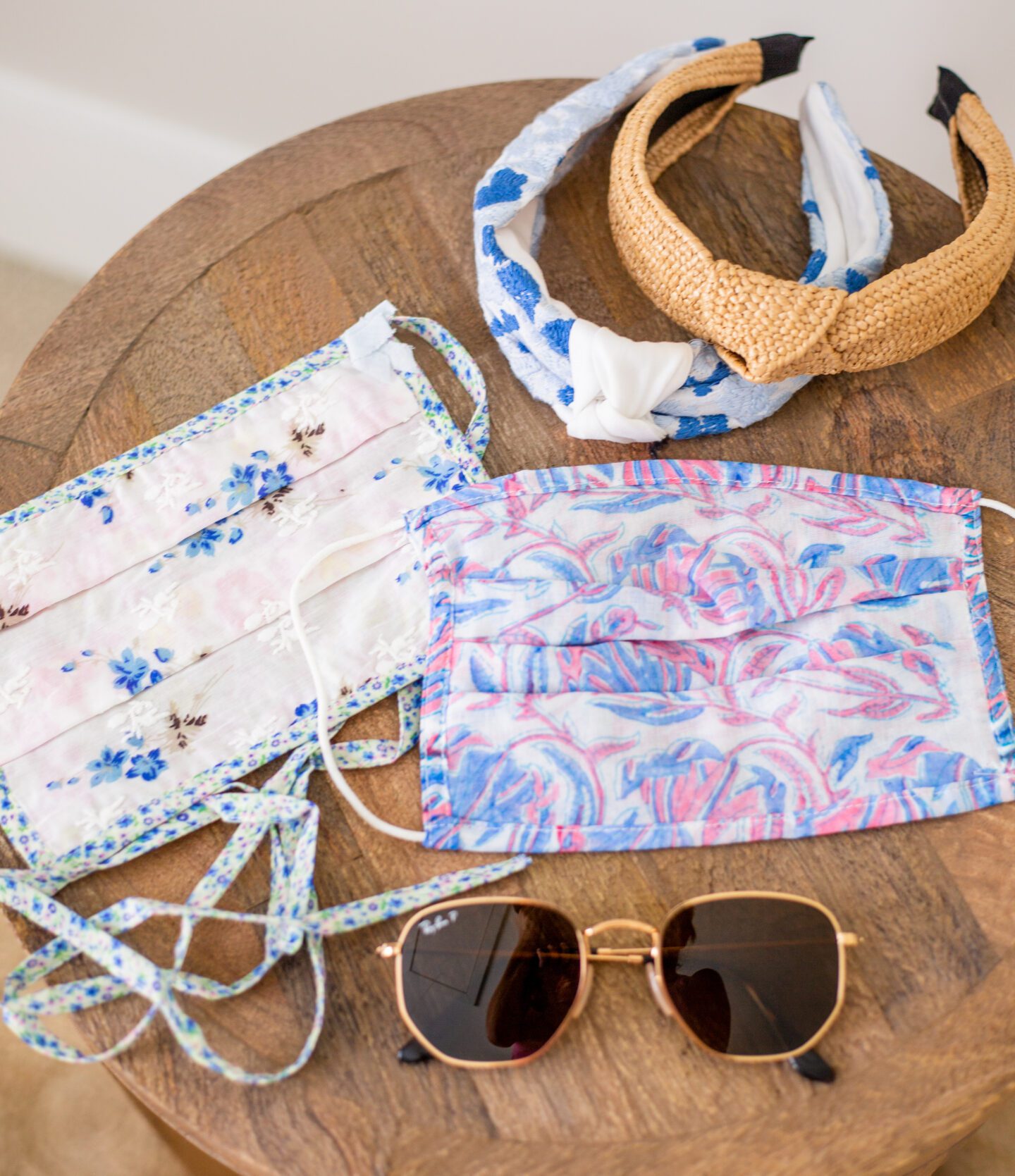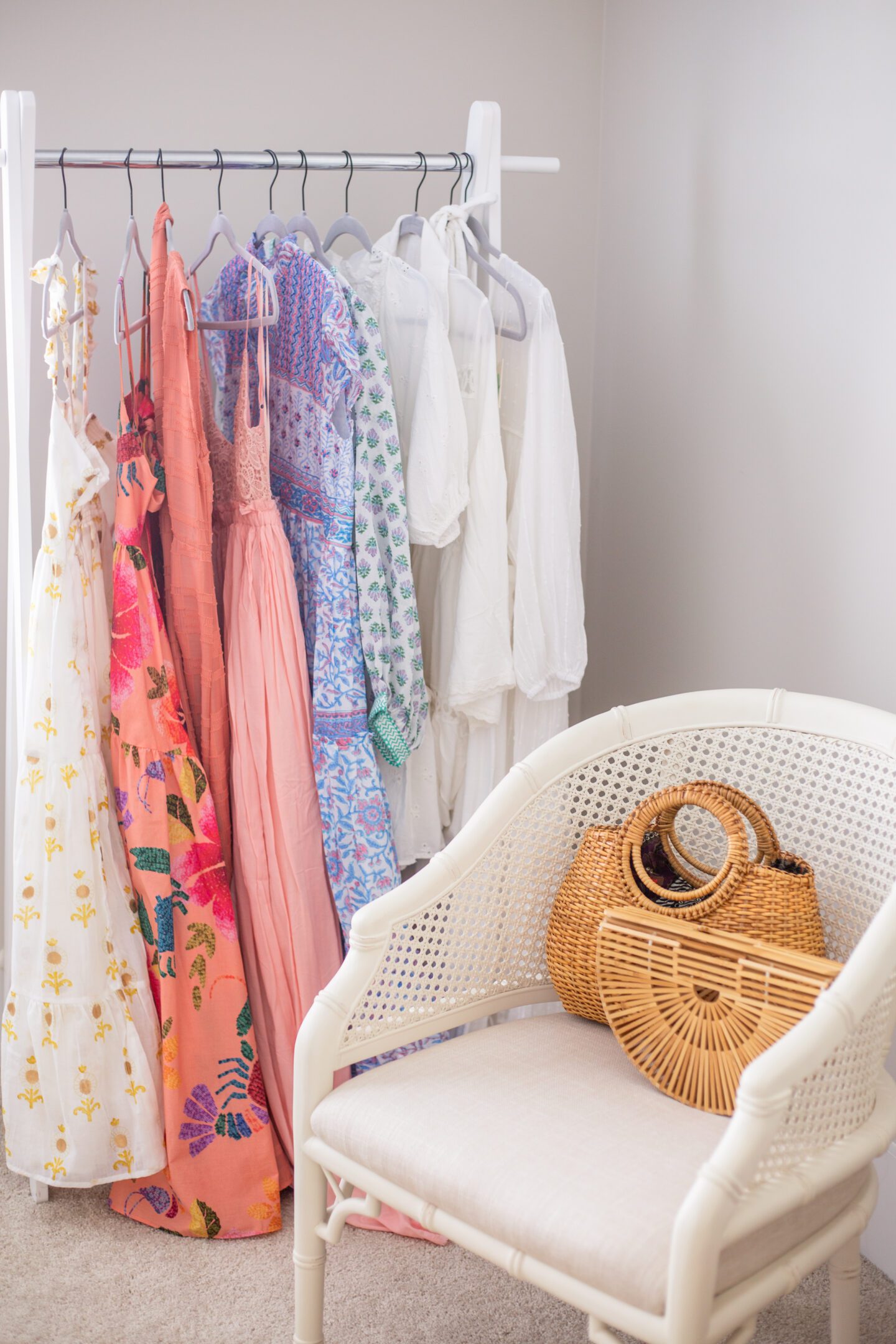 Can't wait to share photos of our trip!
Have a great week,
-A