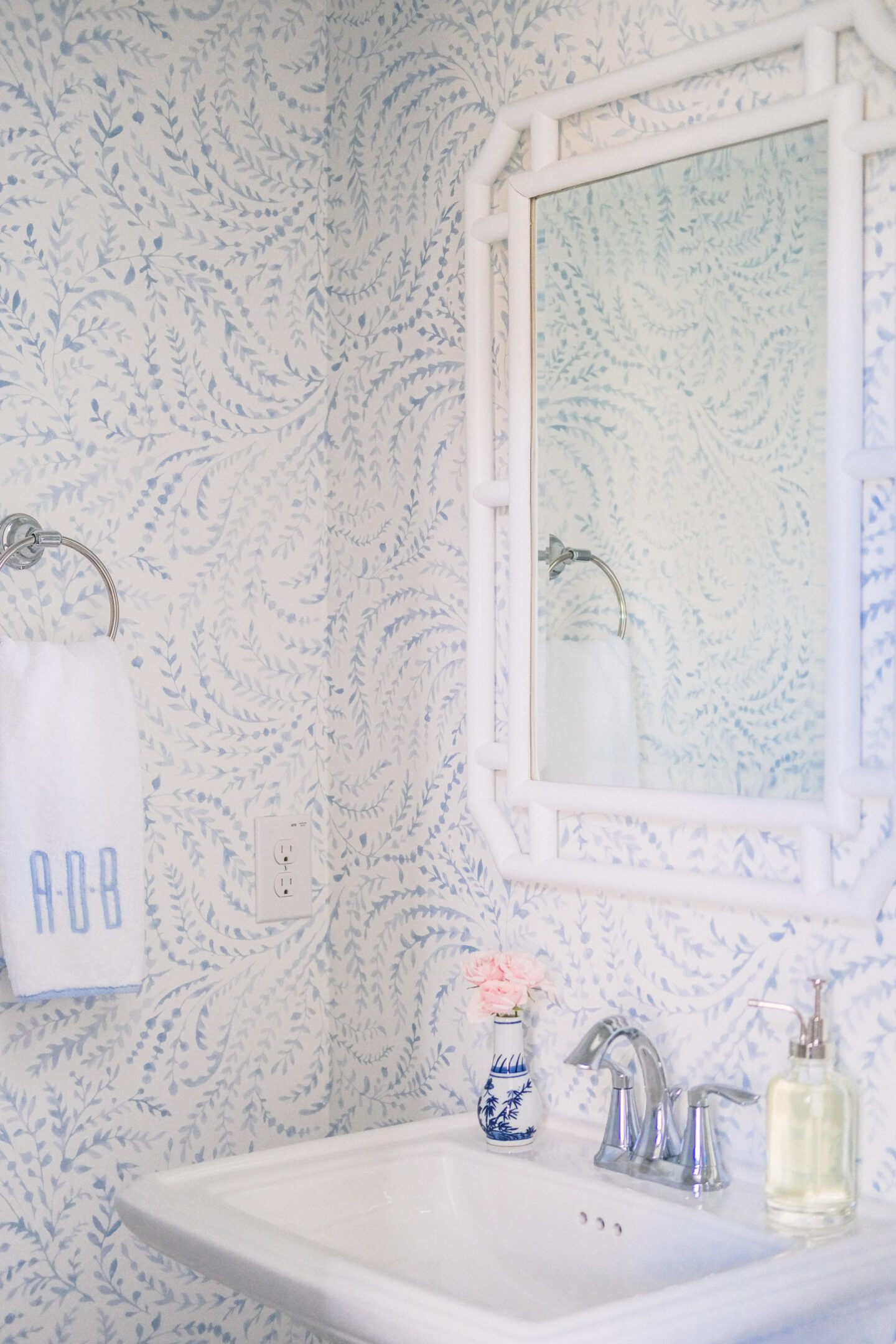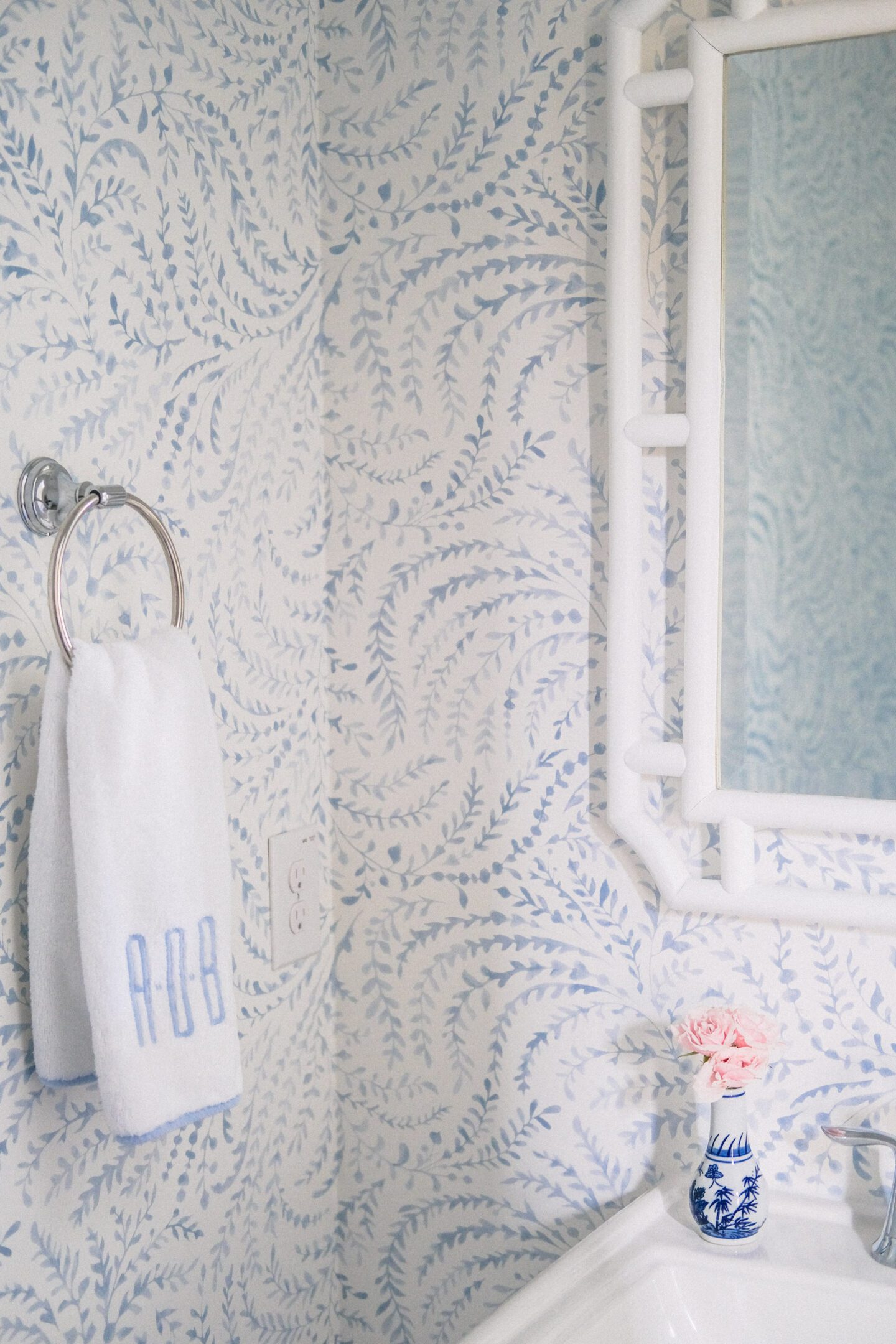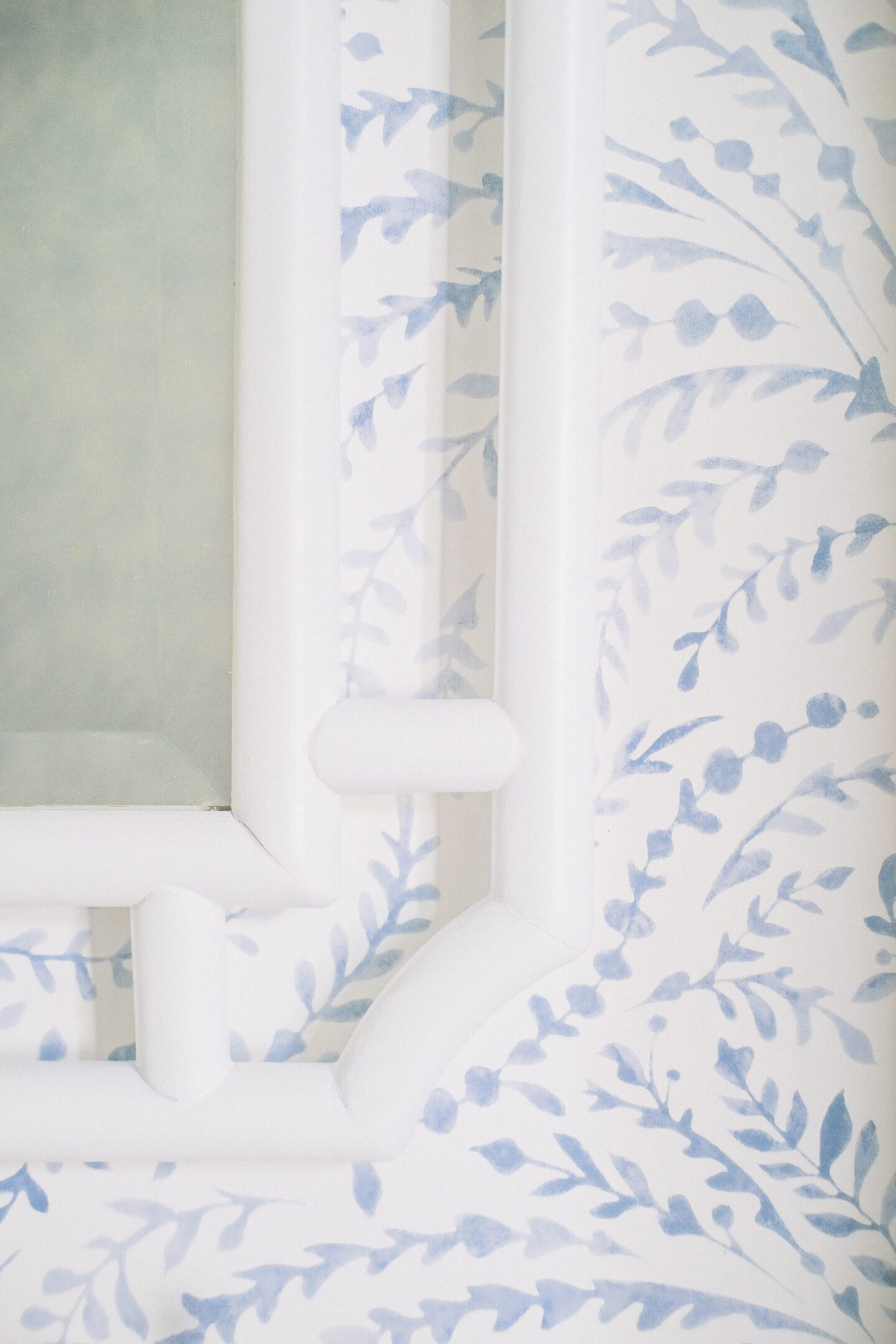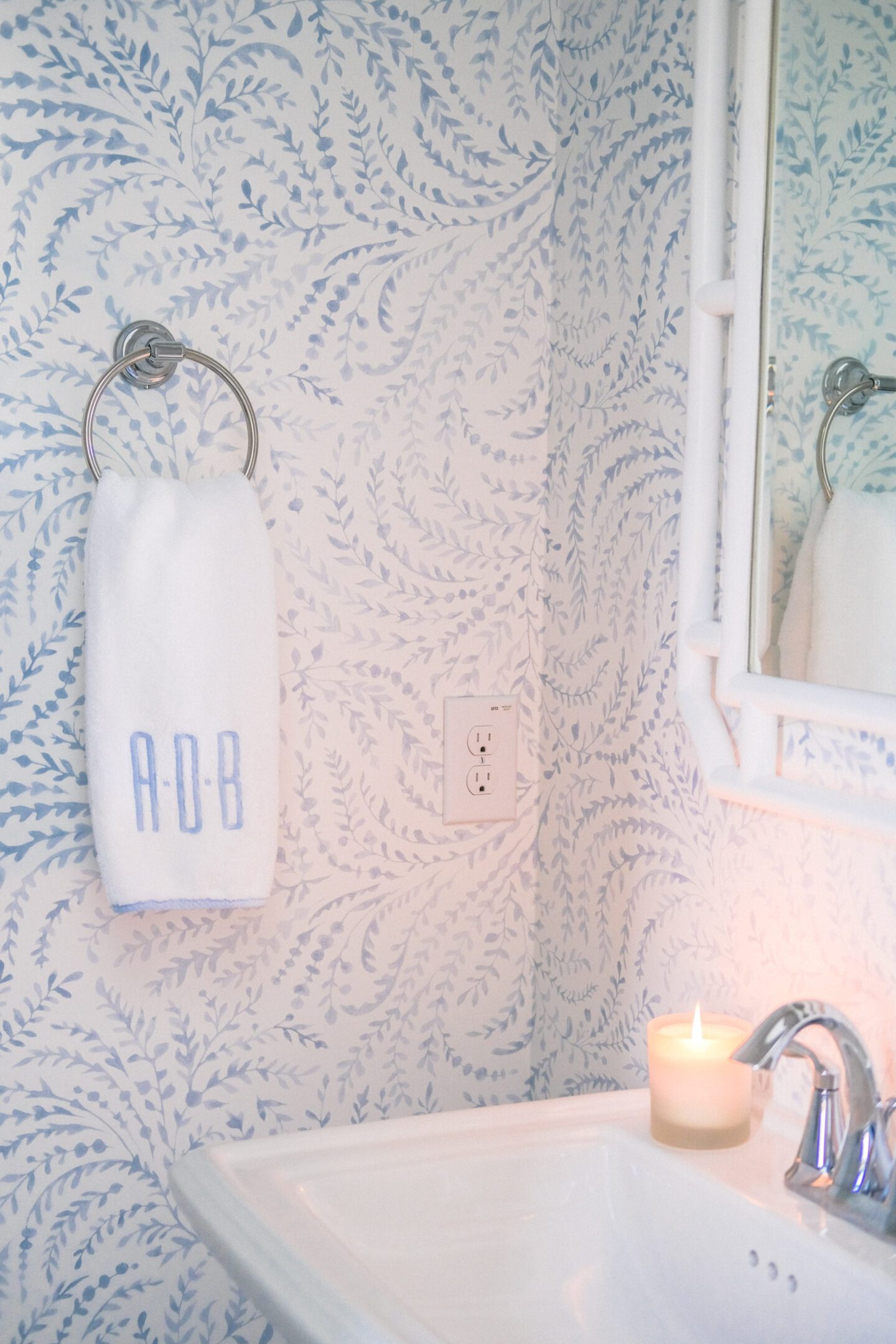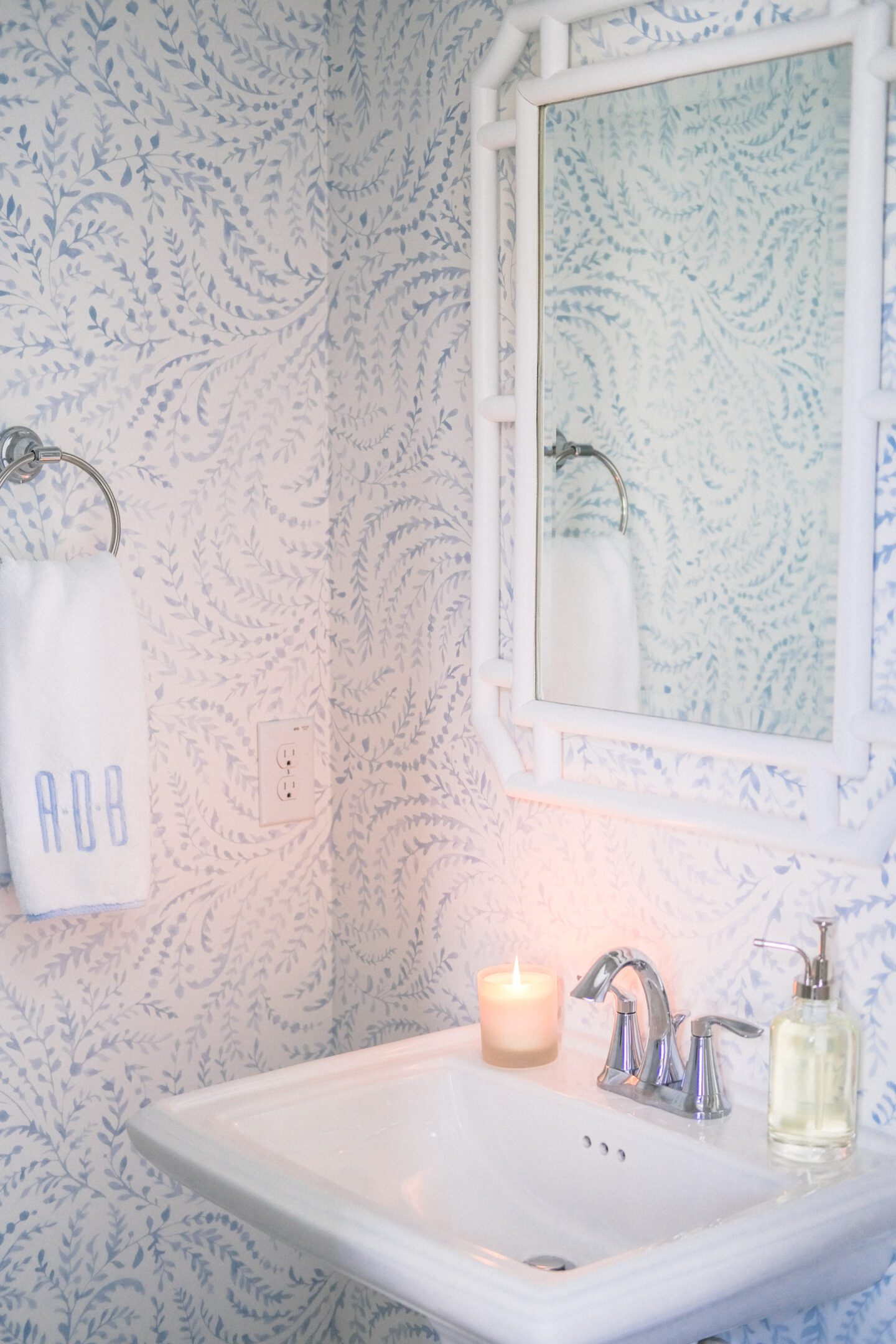 Happy Sunday!
I am so excited to share with you the updates I recently made to the powder room in my home! This project has been on my to-do list since I moved into my home almost two years ago, but I pushed it to the back burner because it wasn't very high on the priority list at the time. My home was a new construction home when I purchased it, and while almost everything was exactly the way I wanted it, there were some things that I wanted to do to the home that I didn't do in the building process, such as adding built-ins to my great room (see that post here), enhancing the backyard space with additional landscaping (I still need to write a post about this!), and personalizing some of the rooms with paint/wallpaper, including the powder room!
I had so much fun searching for inspiration for this space on Pinterest. The powder room is a space that you can really have a bit of fun with when decorating. I usually shy away from patterns, but since this was a smaller room, I loved the idea of using wallpaper. I searched high and low for the perfect wallpaper, and I kept coming back to this one from Serena and Lily. I had seen this paper in their magazine and fell in love with it, and I knew the blue and white palette would pair perfectly with the decor in my home.
I had the wallpaper installed by someone local here in Charleston, and was very glad I didn't try to DIY this on my own! The wallpaper is even more beautiful in person than in pictures. I wish I had taken a before and after photo, because the wallpaper instantly changed the space upon installing! It truly was night and day.
Details such as this mirror and my favorite hand towels from Weezie Towels completed the space.
I am still considering switching out the light fixture and plumbing fixtures sometime in the future, but overall, I am SO happy with how everything turned out!
Thanks so much for reading,
-A
Shop the Post: