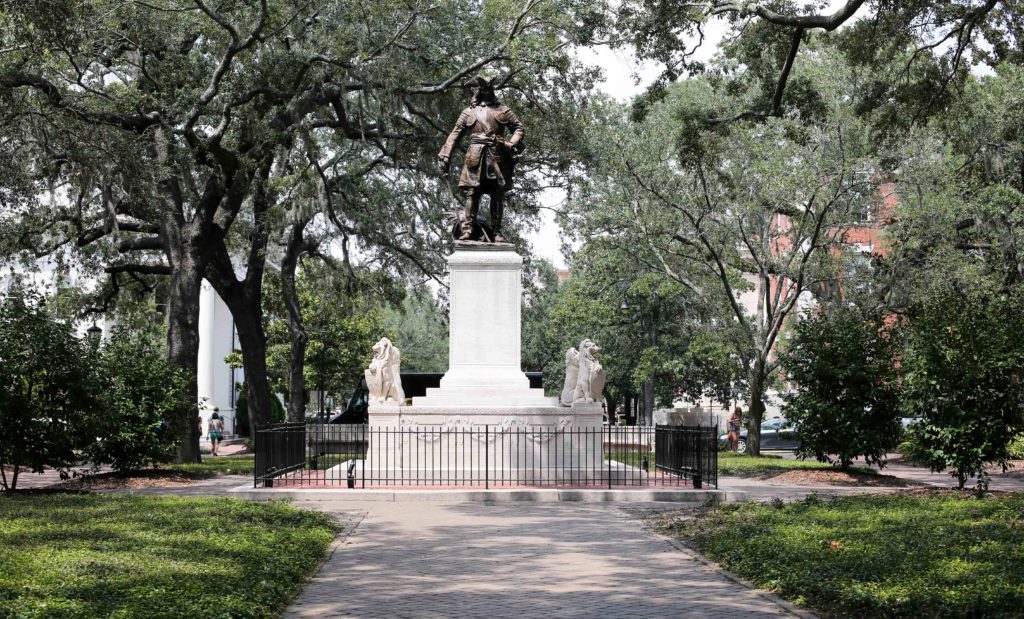 This past weekend, we decided last minute to head down to Savannah, Georgia. The drive from Charleston is only about two hours, so it's perfect for last minute road trips. We wanted to get out of town for a few days for a change of pace and scenery!
The drive to Savannah is filled with lots of pretty views of the Lowcountry, but not much in the way of restaurants and gas stations, which is part of the appeal. There is one place that we like to stop – the Carolina Cider Company, which is a country store off of Highway 17. They have homemade ciders, jams, trinkets made from local vendors, and old-fashioned sodas. It truly is a one-of-a-kind place!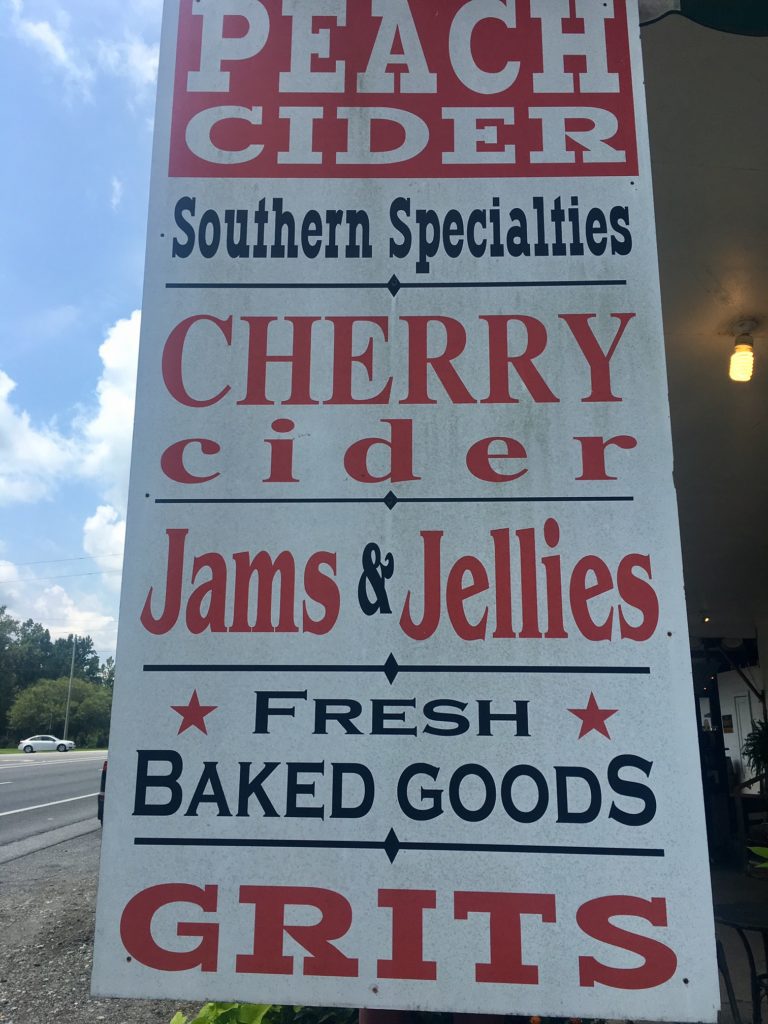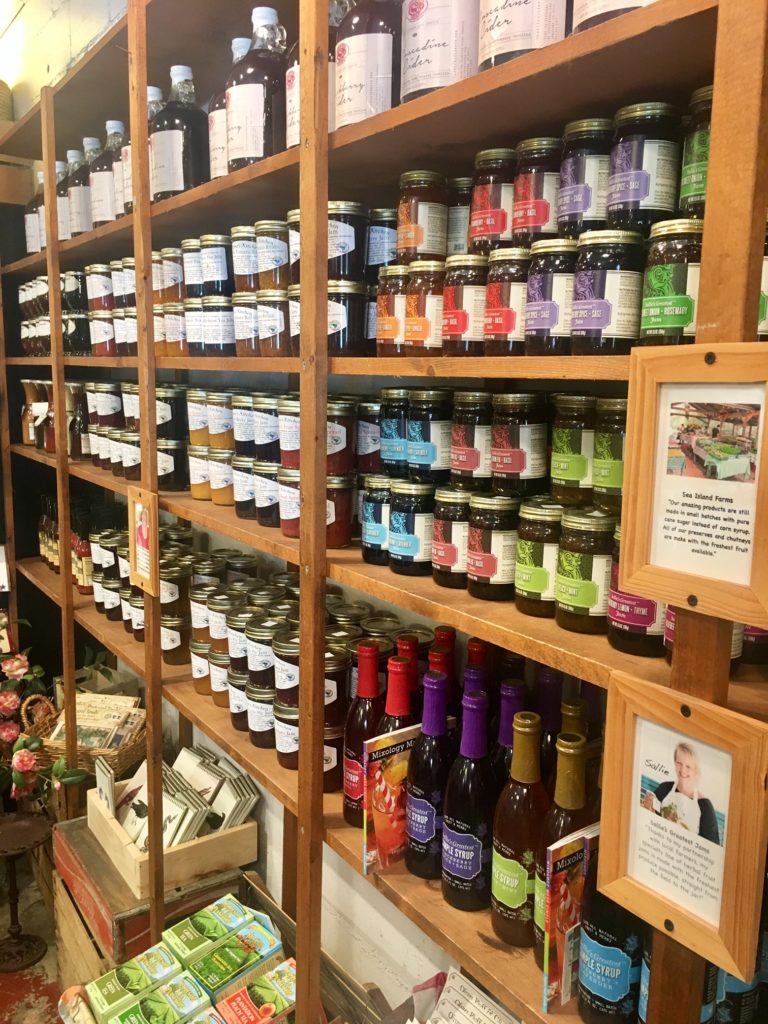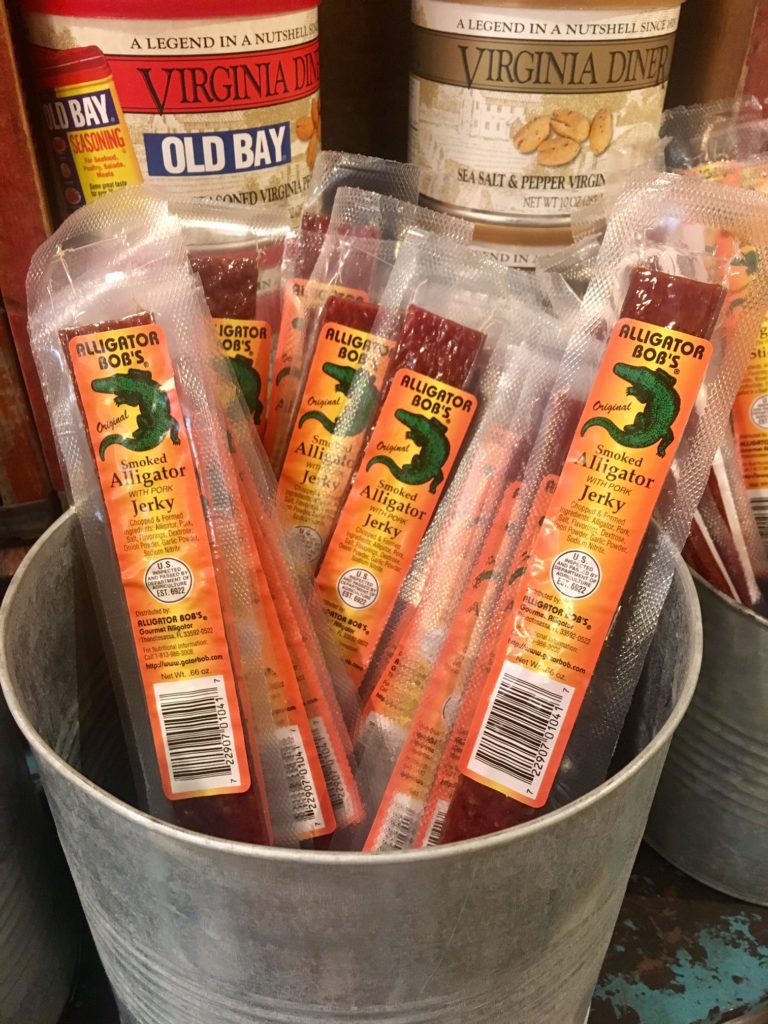 Alligator Jerky – hmmm….
Once we arrived in Savannah, we headed straight downtown. I love Savannah – it's a lot like Charleston, as it's rich with history, but each city has their own unique appeal. One of the things I love most about Savannah are the squares. The squares are small parks, and there are a total of 22. Each have their own character and history. We like to try to visit them all while we're there, though I would definitely recommend bringing walking shoes!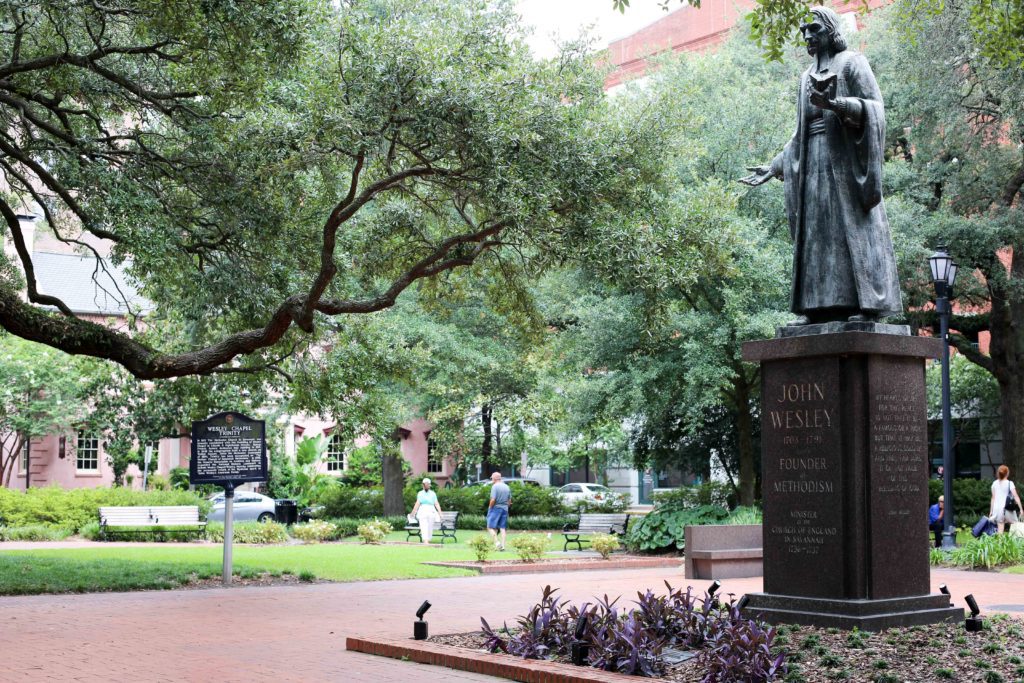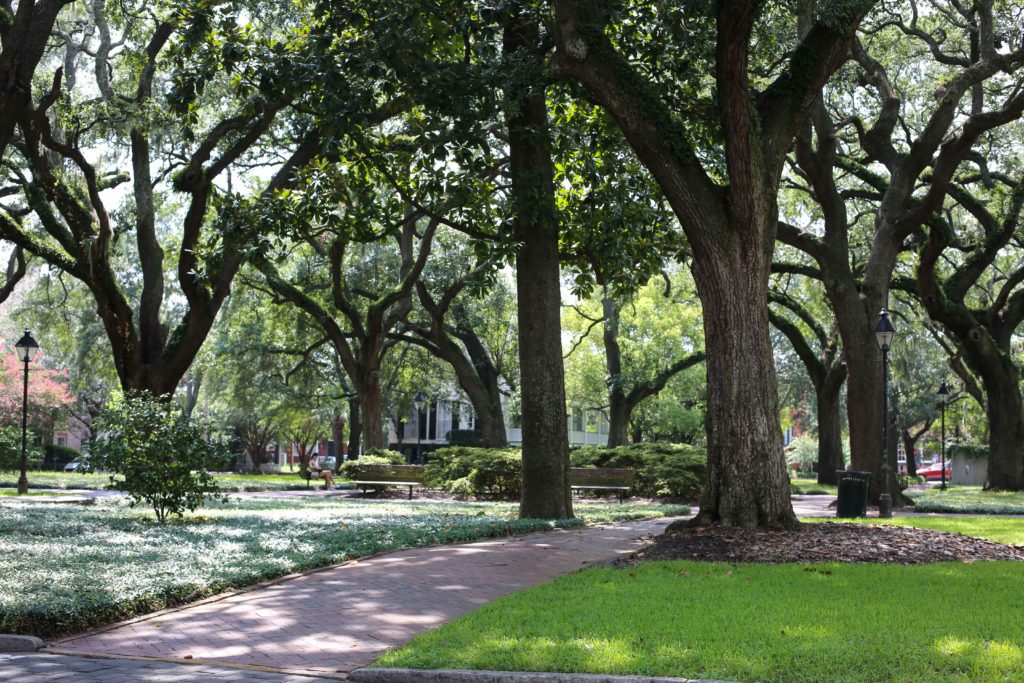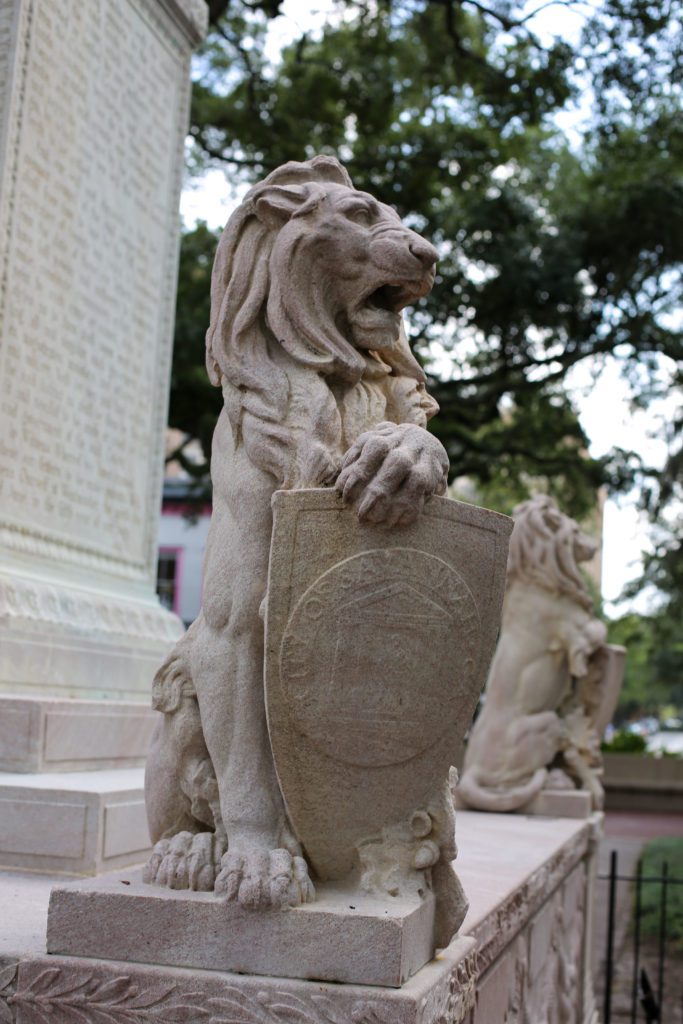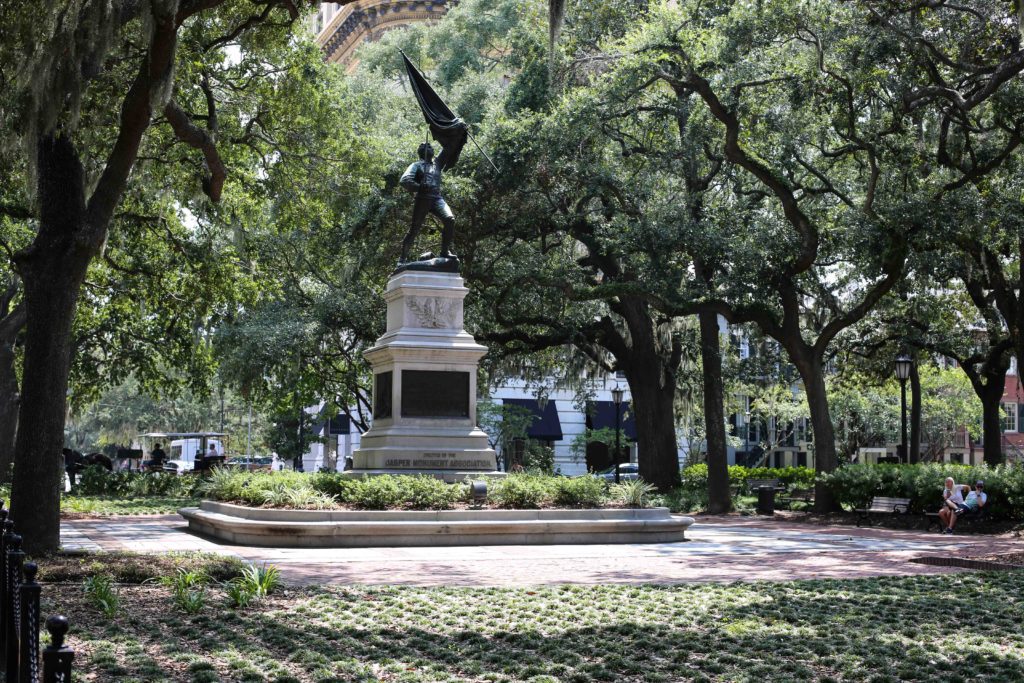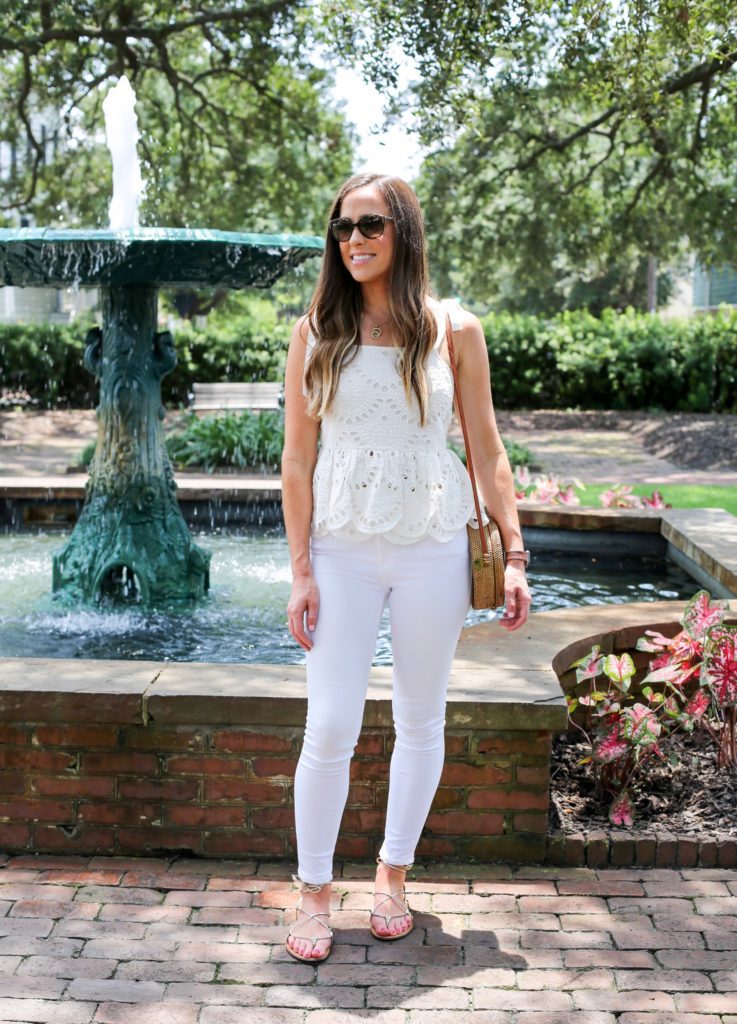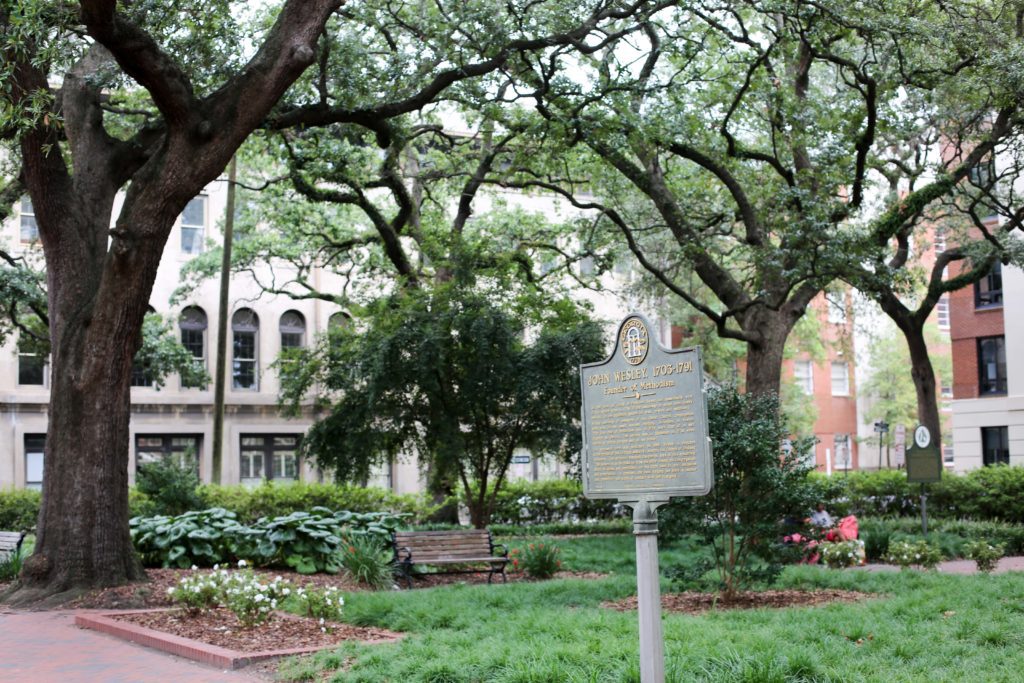 The architecture in Savannah is stunning. You will want to bring your camera! The large live oaks seen throughout Savannah make it truly a special place.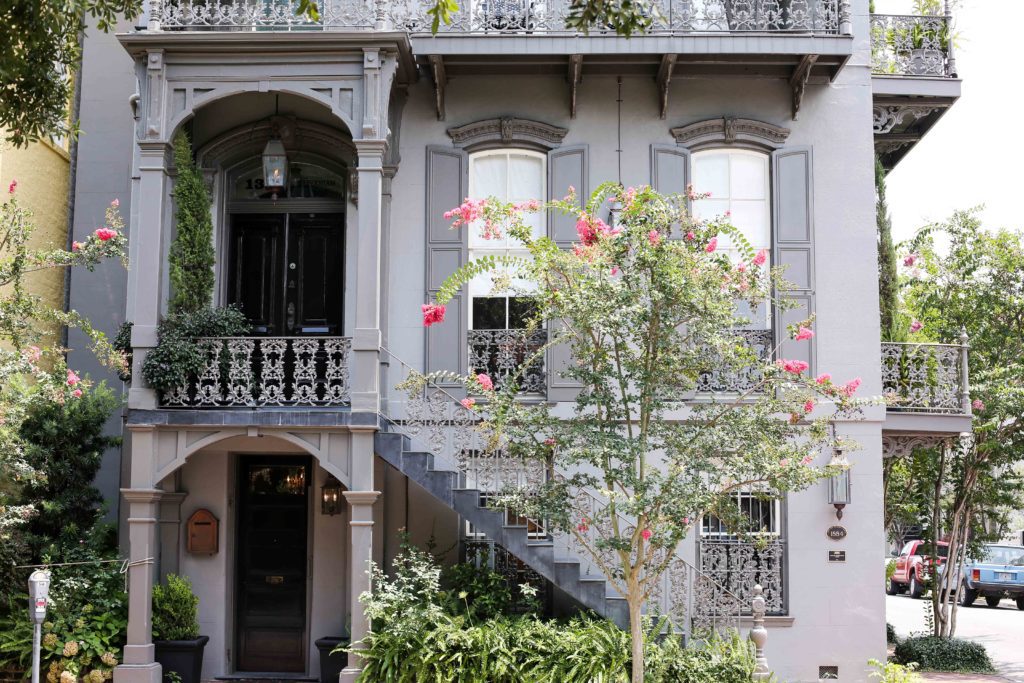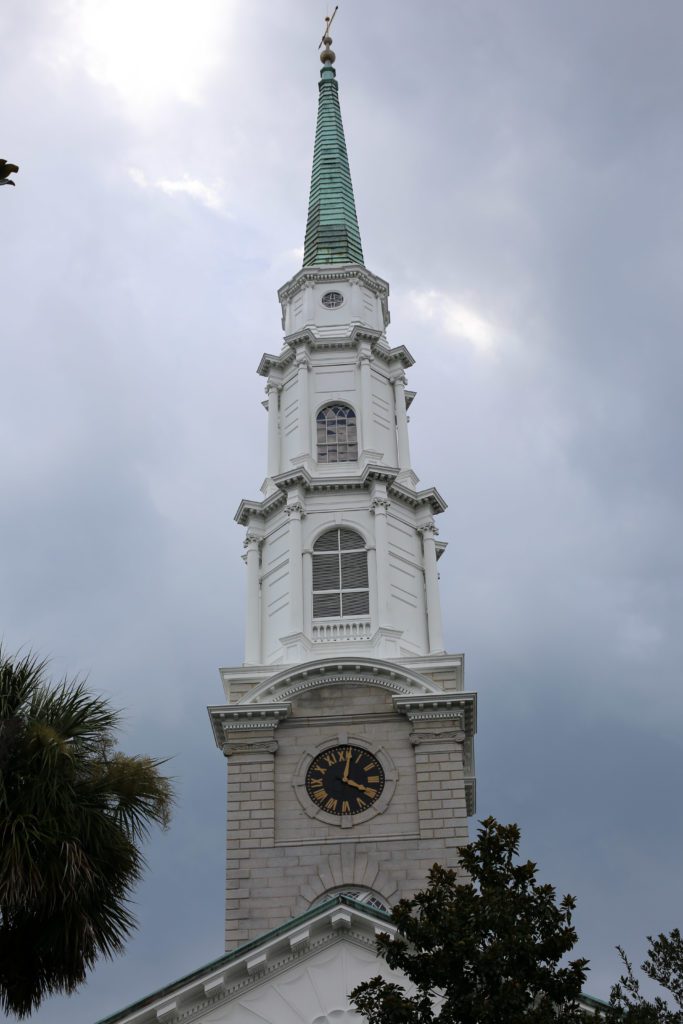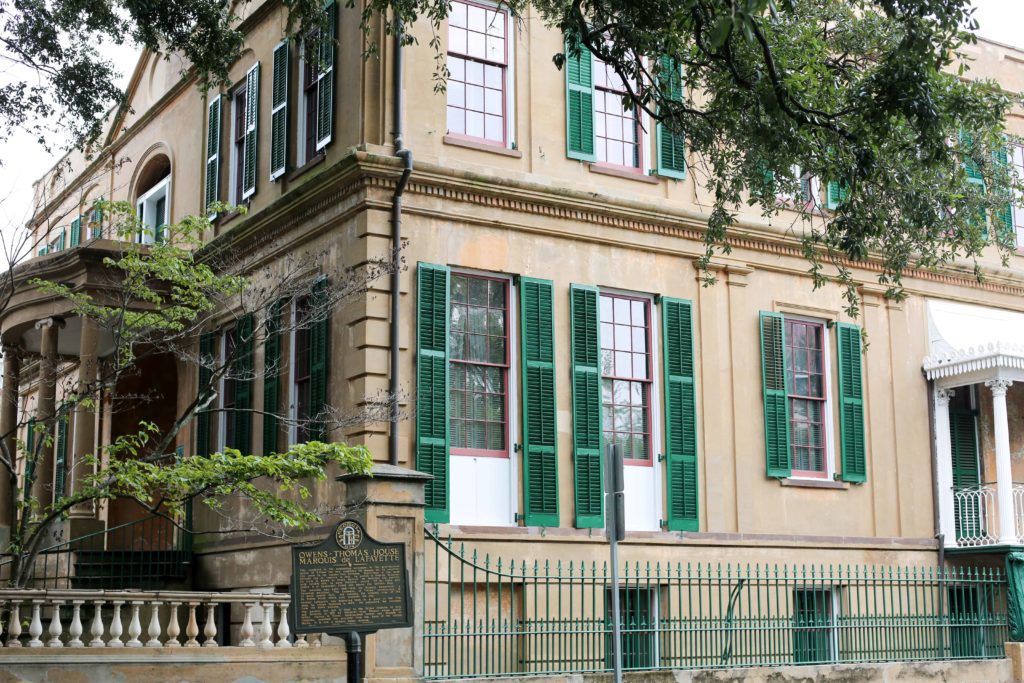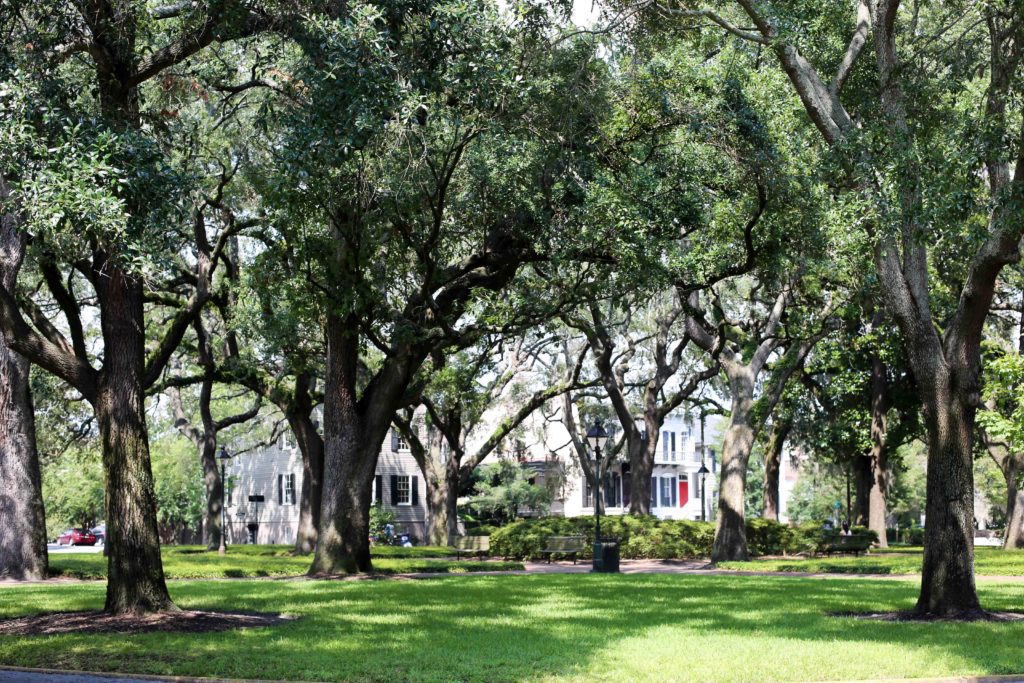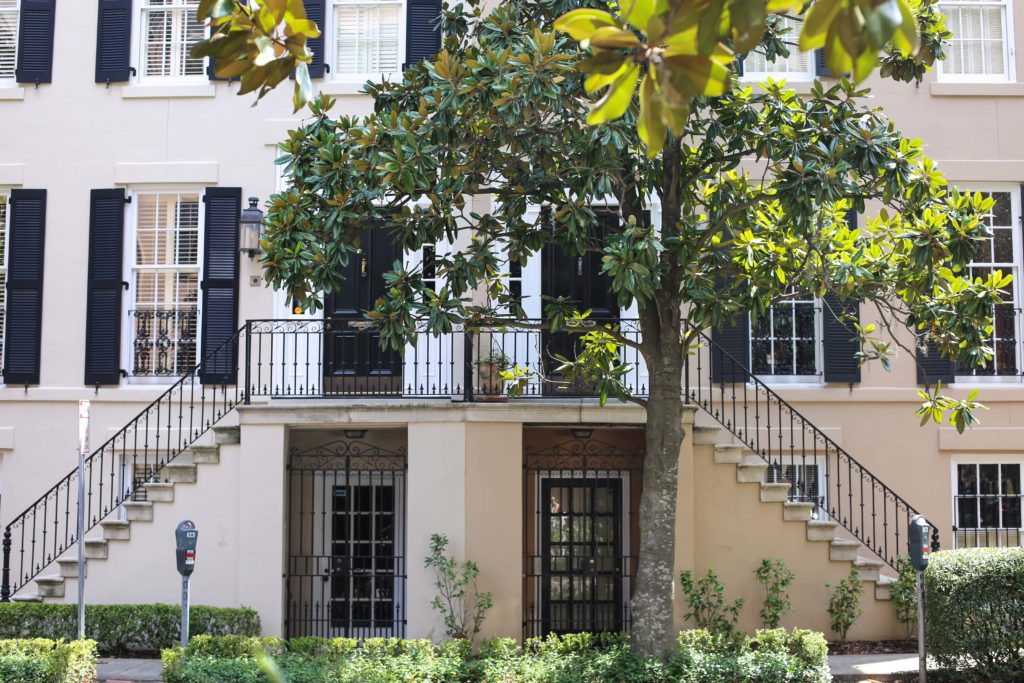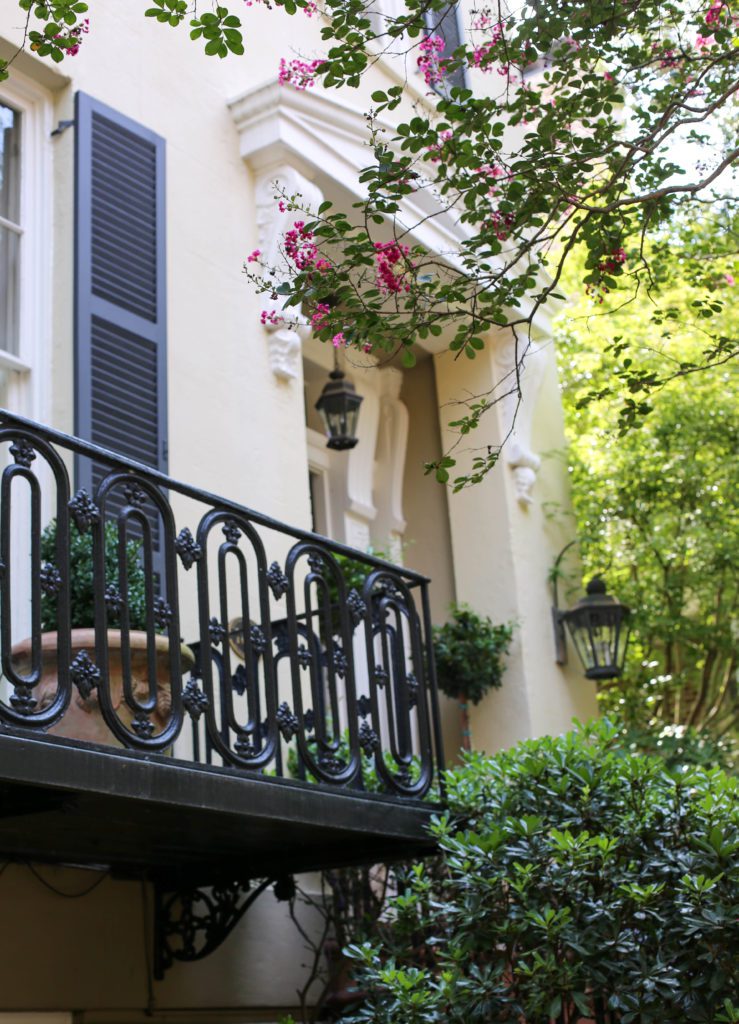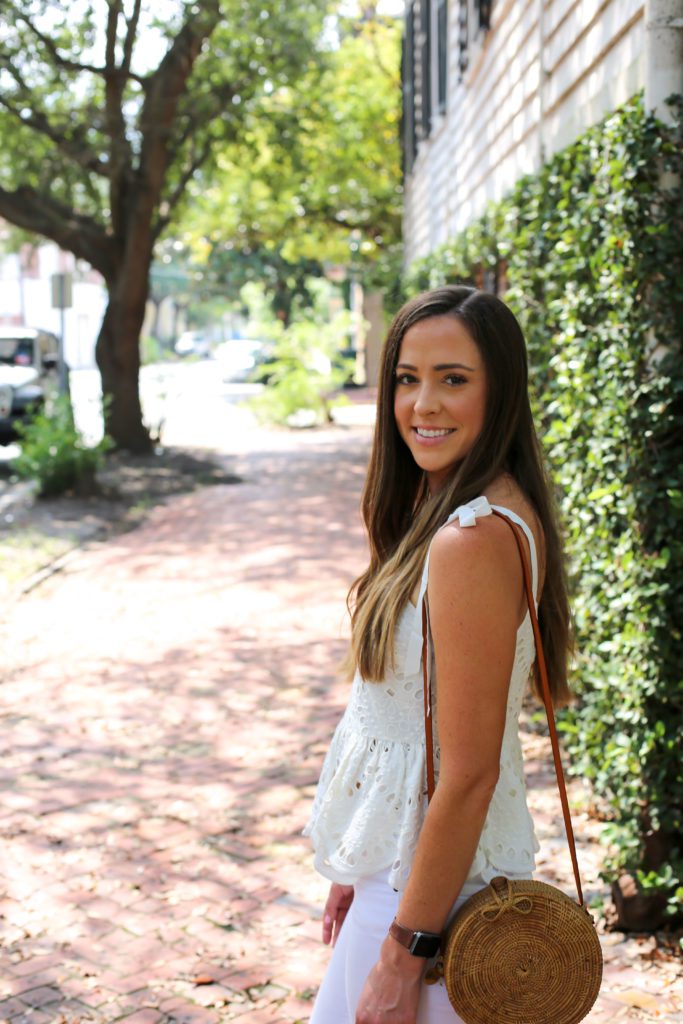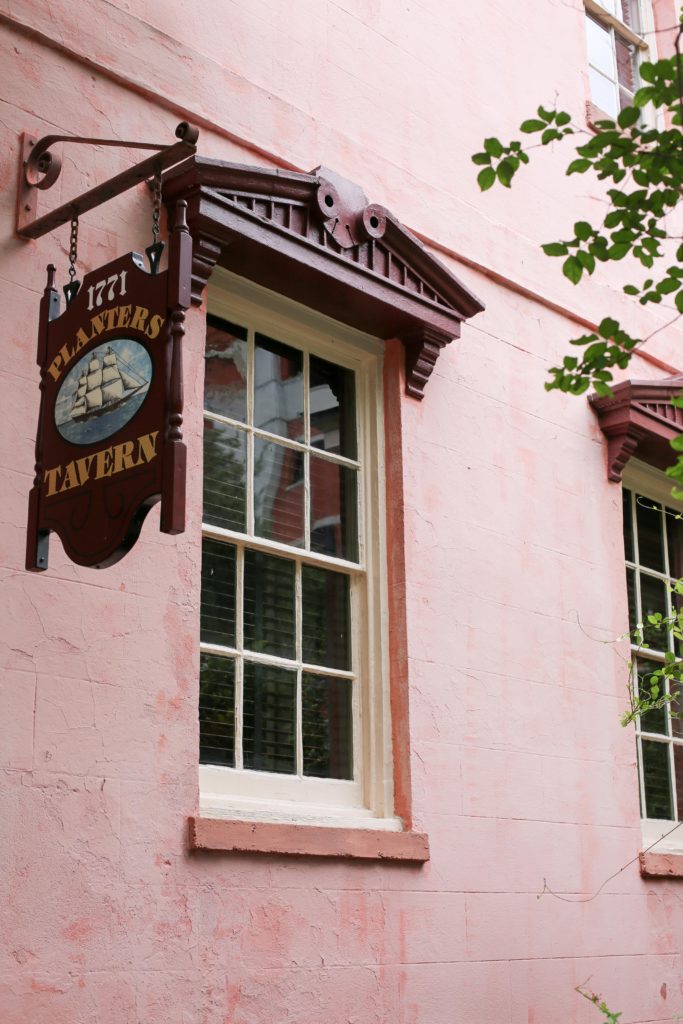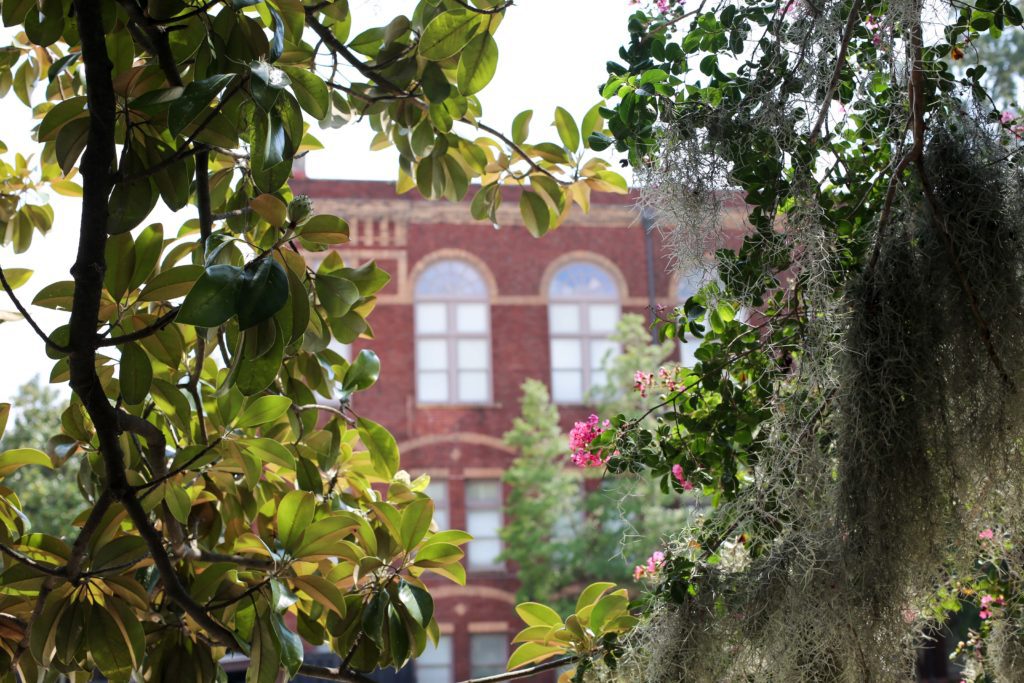 I wore this peplum top I recently purchased from J Crew. I couldn't resist the bow ties and the eyelet detailing. I paired it with white denim jeans, and my new favorite bag, which was handmade in Bali!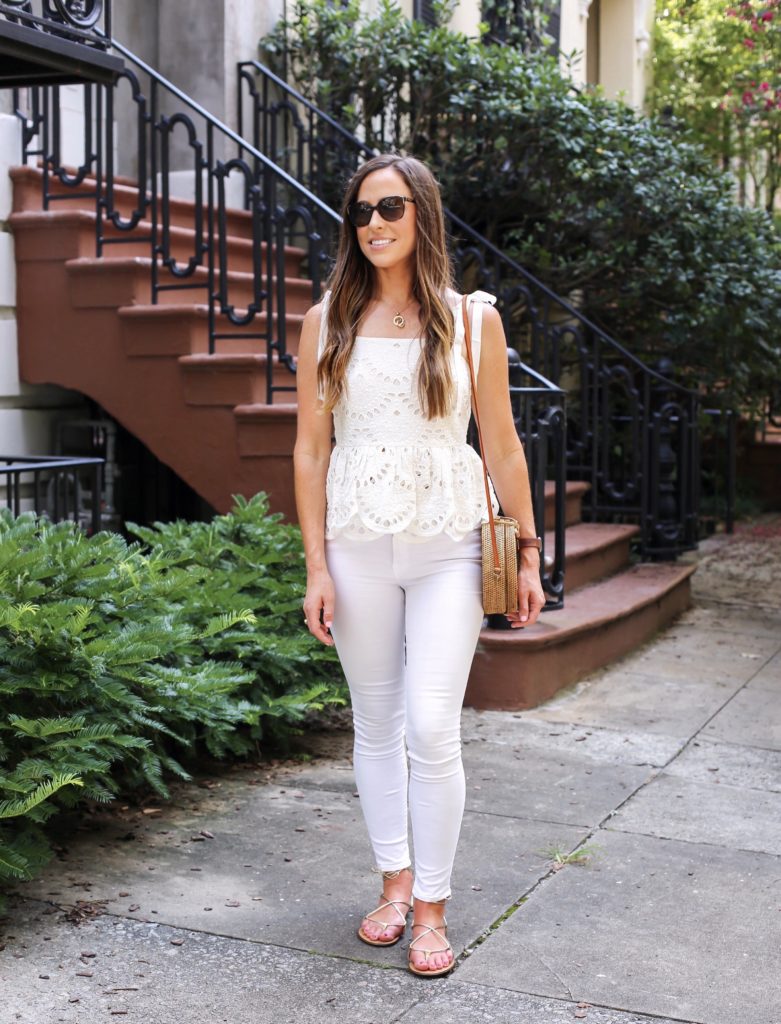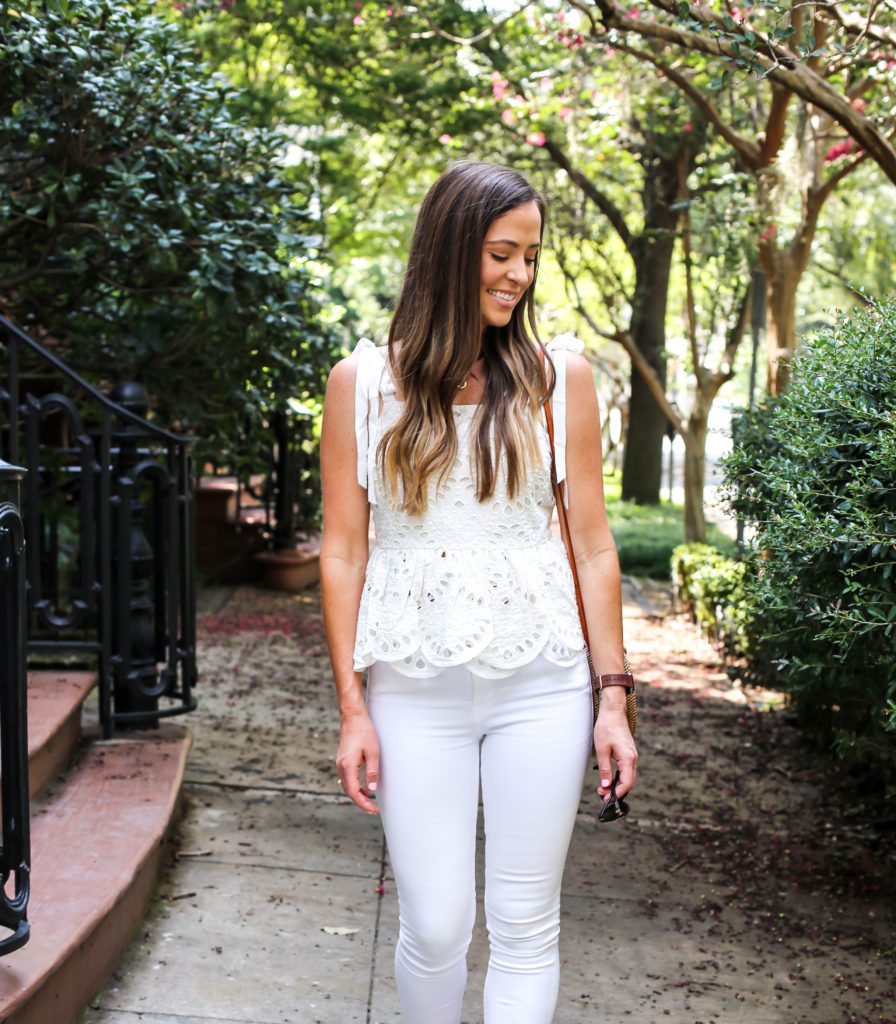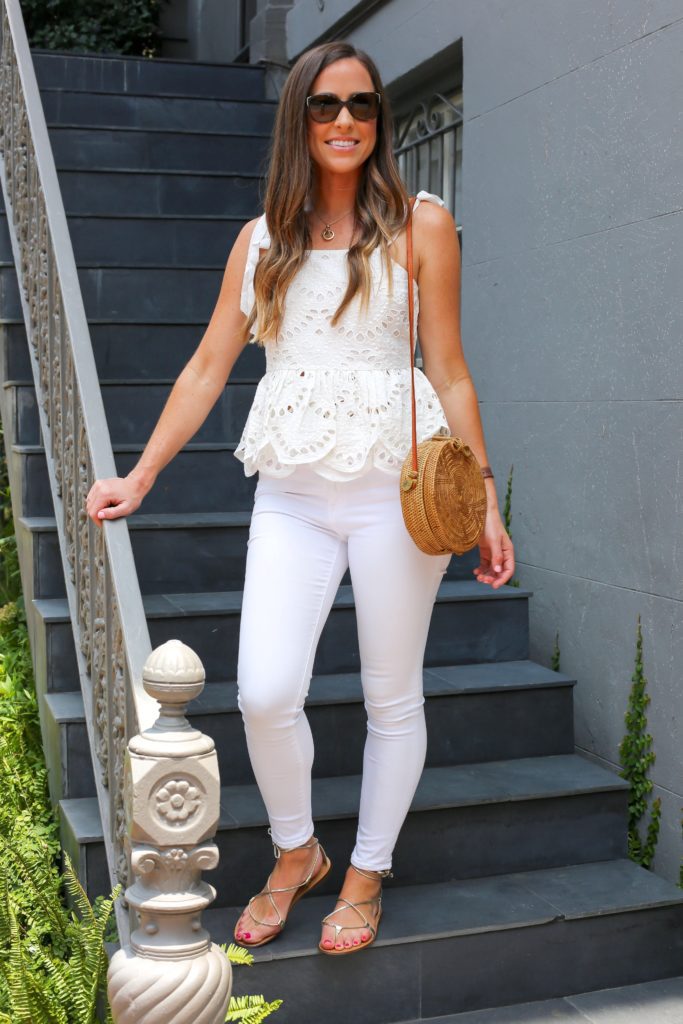 The next day we ventured out and walked around the shops on Broughton street. One of my favorite shops is the Paris Market. It is so charming, and features a curated collection of home goods, jewelry, and beauty products. The best part is that they have a cafe within the store with coffee, macarons, and French pastries!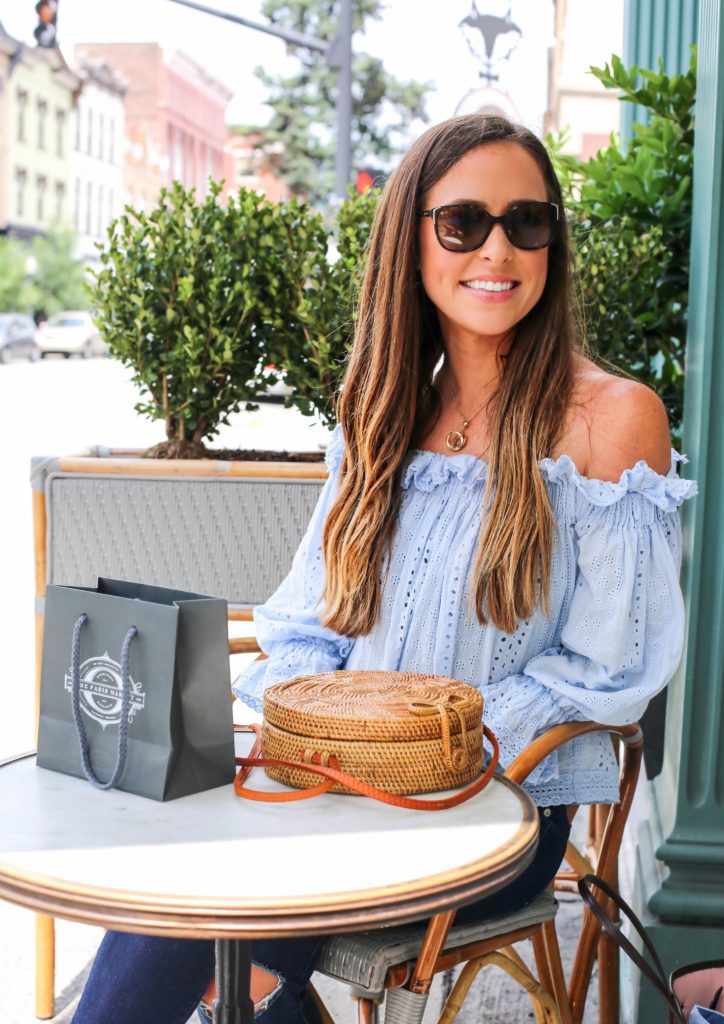 We wished that we could have stayed a bit longer. We'll definitely be planning a return visit this Fall when the weather is a bit cooler! We're also planning a trip to the mountains, which I am SO excited about. I'd love to hear more about any fun Fall trips you have planned!
Thanks so much for reading,
-The Beach Belle
Shop The Look: