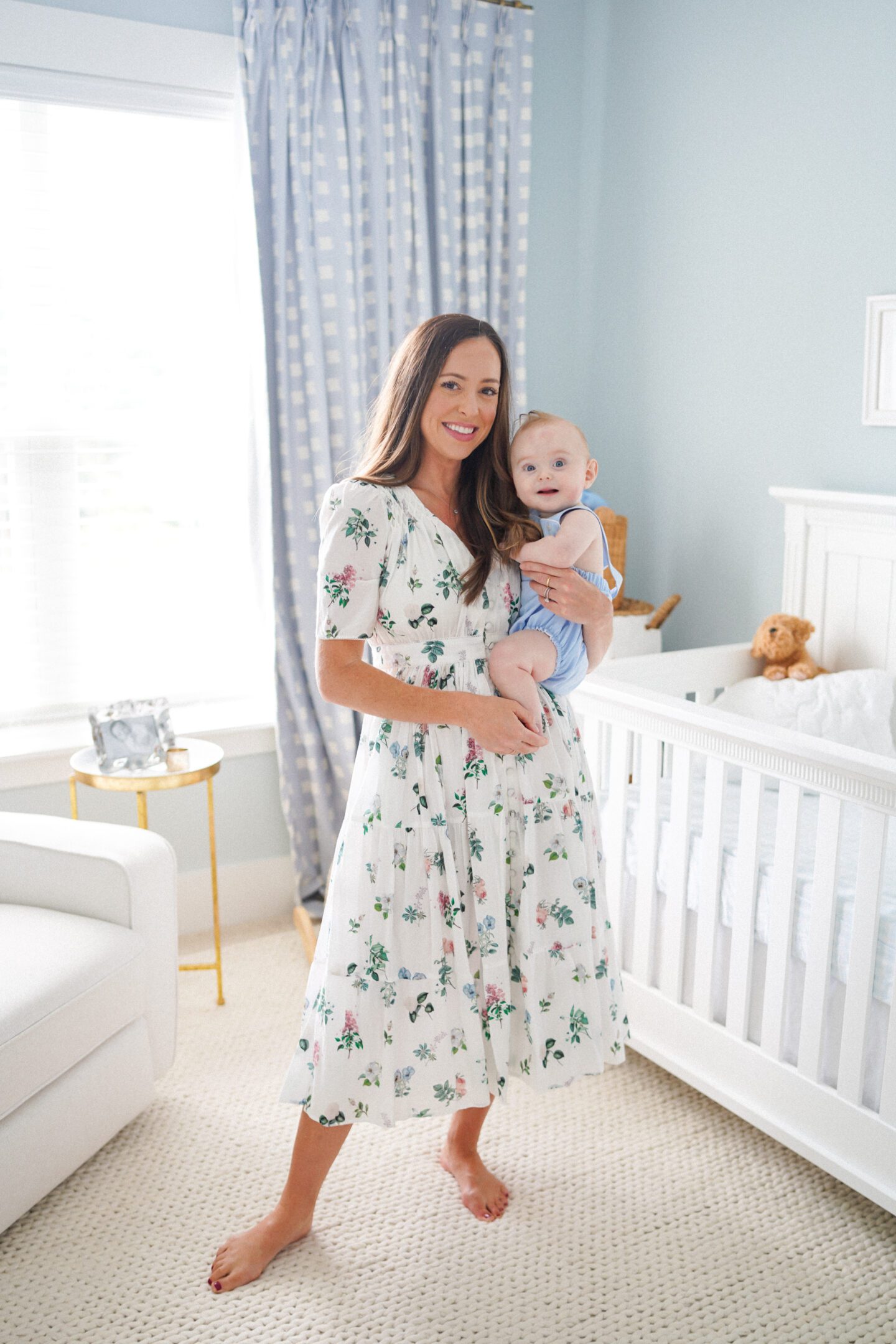 Our sweet little guy turned 6 months old this past week! It's unbelievable to me how much Walker has grown over such a short period of time. I'm constantly reminded of this when scrolling back through photos on my phone, or watching our digital photo frame that we have in our kitchen. It seems silly to say, but I get emotional looking back on these photos (in the best way!). I thank the Lord every day for this amazing blessing and that I get to be this little guy's momma!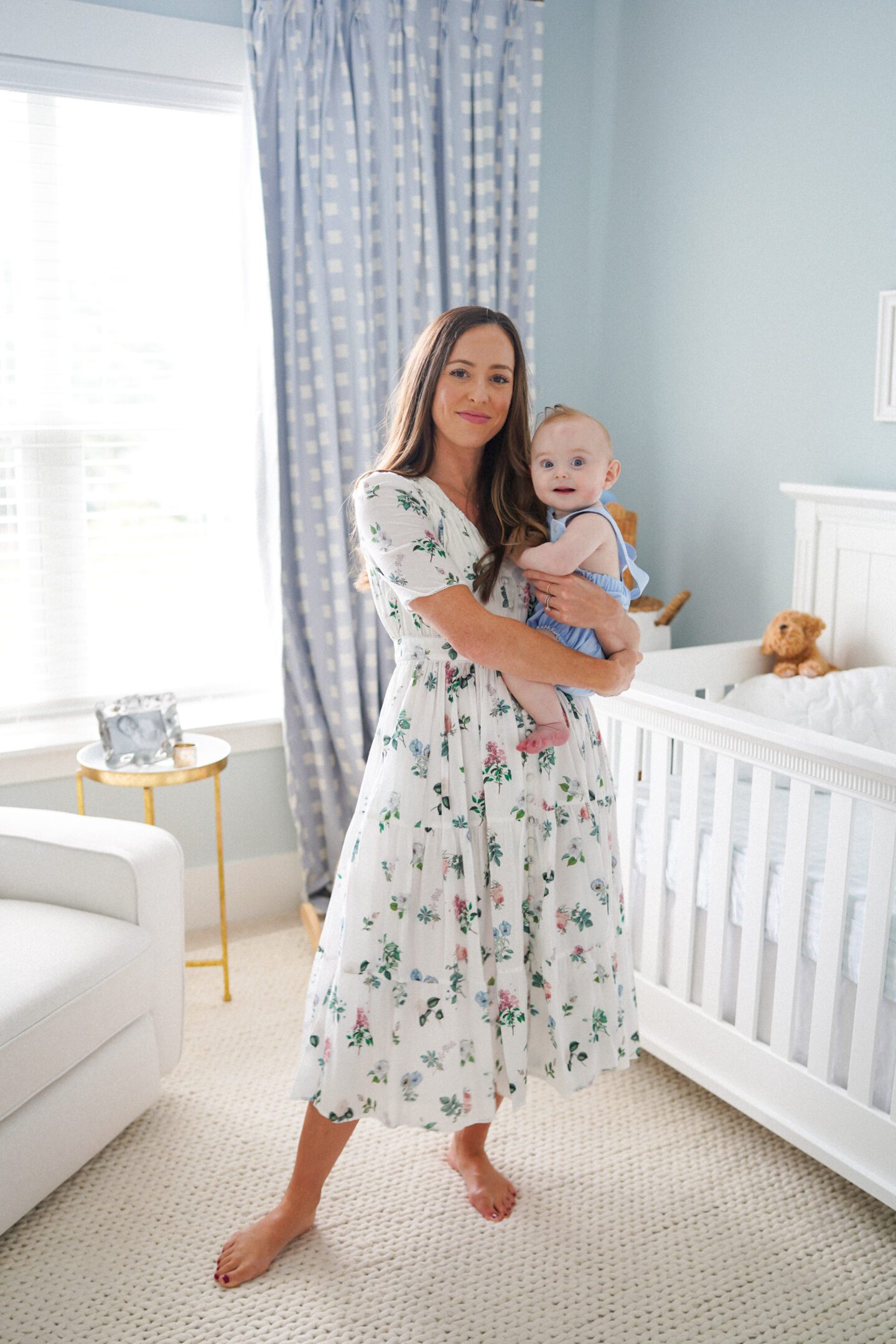 I thought it would be fun to put together a list of our most-used and most-loved baby products over the past 6 months. One thing that I've come to realize is that baby's needs are constantly changing… I feel like I order something new from Amazon almost every day for him (lol!). This list is just a small edit of our most-used items, but they are the ones that quickly come to mind if someone asks what our "must-haves" are at the moment! I hope that this list is helpful to any expecting moms who may be preparing for baby or new moms in a similar stage.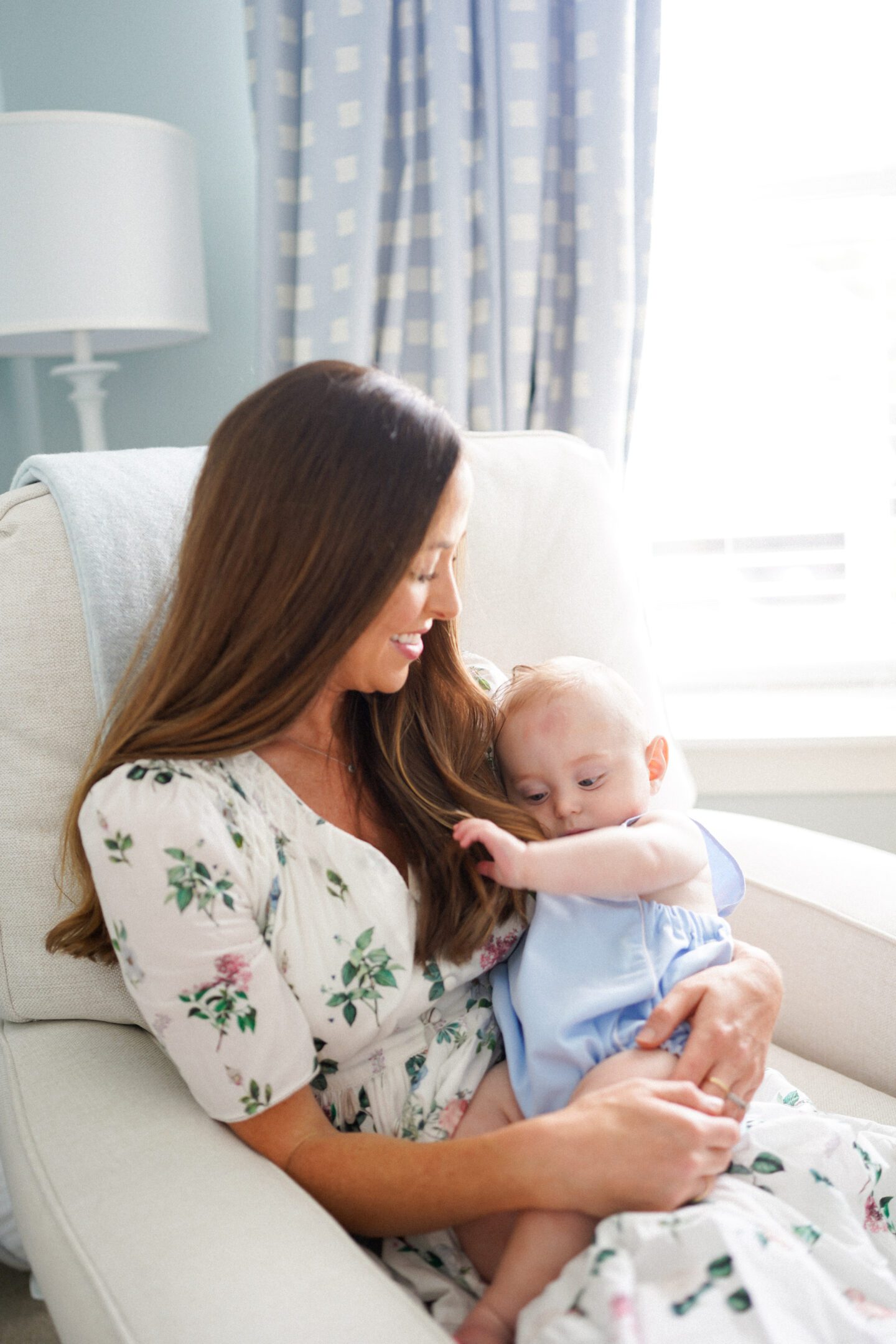 I put this one at the top of the list because it probably has been our most-used baby item (although, Walker is getting close to growing out of this!). We have two of these at home – one for upstairs and downstairs, which is so helpful to not have to carry them back and forth. Walker finds it entertaining to bounce himself, and it gives us the ability to set him down for a little bit. We love the soft material and its ability to be easily washed when needed.
A stroller is one of the larger-ticket purchases we made when getting ready to have Walker and one that I took my time with in making a decision. There are lots of things to contemplate when deciding what stroller is best for you and your baby, and there are quite a lot of options out there! When making our decision, we took into consideration feedback from family/friends with children, and also some feedback from the helpful employees at the store we purchased the stroller from, Baby Bloomers in Mt. Pleasant. While I heard many differing opinions on favorite strollers, I'm so happy we landed on the Uppa Baby Vista V2. What really sold me on this stroller is how well it's made; it's sturdy, glides so easily, and is just generally a beautiful stroller! I love that it came with both the bassinet and toddler seat. We have used the bassinet a ton over the last 6 months. Walker is just now starting to get close to growing out of it so we will be switching over to the toddler seat, but it's been great for walks around the neighborhood. We purchased the Uppa Baby Mesa car seat, which easily attaches to the stroller with no adapters needed. Definitely recommend this stroller!
I highly recommend purchasing a comfortable glider! We purchased our glider for the nursery from Baby Bloomers (along with our crib and dresser). Ours is super comfy, has a higher headrest which is great for my tall husband, and has the prettiest off-white fabric that ties in nicely with our nursery decor.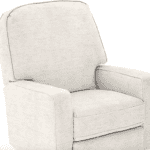 We are big fans of Little Sleepies bamboo pajamas at the moment! Walker has been dealing with eczema, so we love that the Little Sleepies brand offers fold over mittens on their pajamas to help prevent scratching, which is unusual to find one you get to size 3 months+. They are also made of the softest bamboo fabric and have some stretch to them, which makes them wearable longer. We also love Kyte Baby for bamboo sleep sacks and crib sheets!
We registered for this after hearing great things, and it has been one of our most-used and loved baby items! It comes with a soft mat and a wooden play gym with lots of activities for babies that can "grow" with them over time. I also love that they include a play guide with stage-based activities!
This saves me so much time in the morning! We don't use bottles that much over here right now, but I do sterilize pump parts, teethers, and pacis in this sterilizer each morning after doing a quick hand-wash. It makes me feel great knowing that these items are super clean without having to spend as much time hand-washing them! A great mom-hack.
This was a recent purchase but one I am SO happy we made. We really needed an area on the first floor of our home that Walker could play in that had boundaries and that would be a place we could keep his toys. We landed on this one from Wayfair and it's been perfect for us! We placed it on top of our House of Noa Play Mat (see more below!) and it's the perfect little play area for Walker, and large enough that we can be in there with him to play!
House of Noa makes the prettiest play mats that don't look like your typical play mat! We have the Ula Play Mat in Grey and it blends in so seamlessly with our home decor. I love how easy it is to clean, and that it's easy to customize the size to your space! We have two of these – one downstairs under the play pen and one upstairs in our nursery. I shared more in a reel I posted last week!
Walker loves the Skip Hop! It is the cutest little play center with fun activities that keep him entertained. It's another great product if you're needing a place to set your little one down while also giving them something fun to play with and learn from.
This is such a small but necessary baby item, in my opinion! We have used this nightlight every night, from our first night in the hospital and on. It has a nice soft, dimmable glow with just the tap of your hand, and is small enough that it makes it easy to travel with.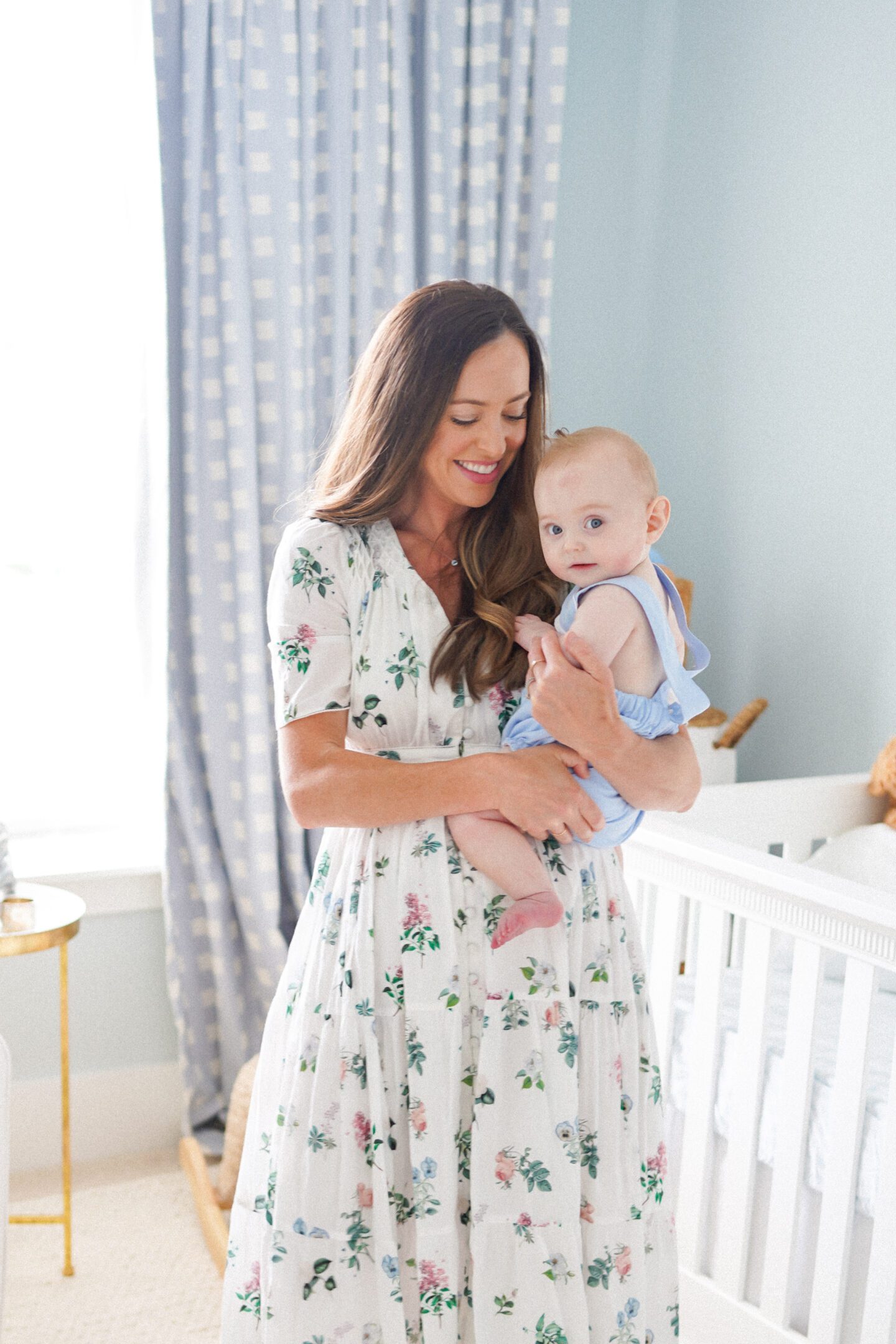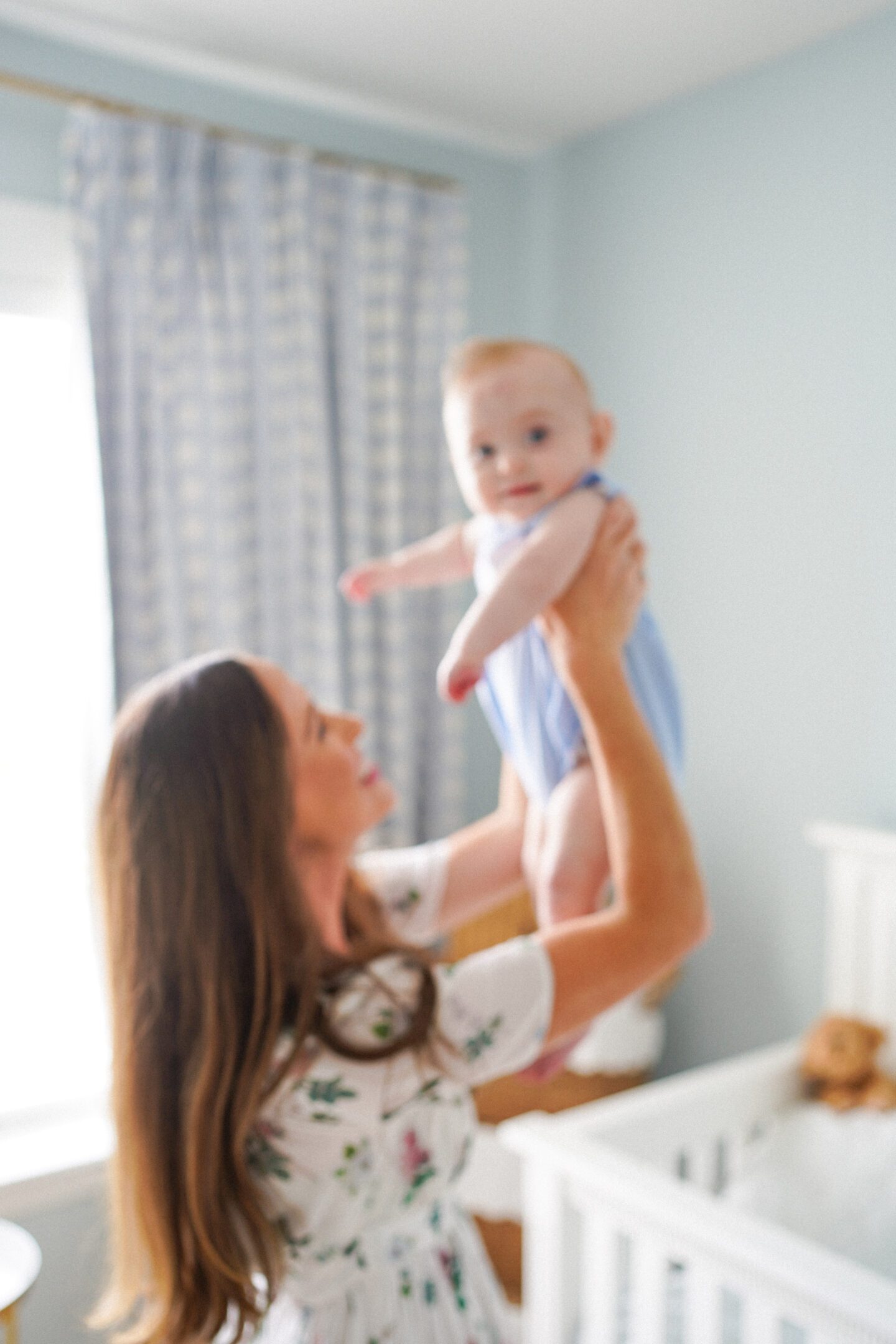 I hope this post was a helpful one! When I was putting together our registry I really enjoyed hearing from other moms about their favorite items for baby. Please feel free to comment below your favorite baby gear, as I'm always looking for recommendations and I'm sure other readers would enjoy it, too!
Have a wonderful week,

Before you go…
Dress is by Lillou and is currently on sale!
See full nursery decor details in this post.