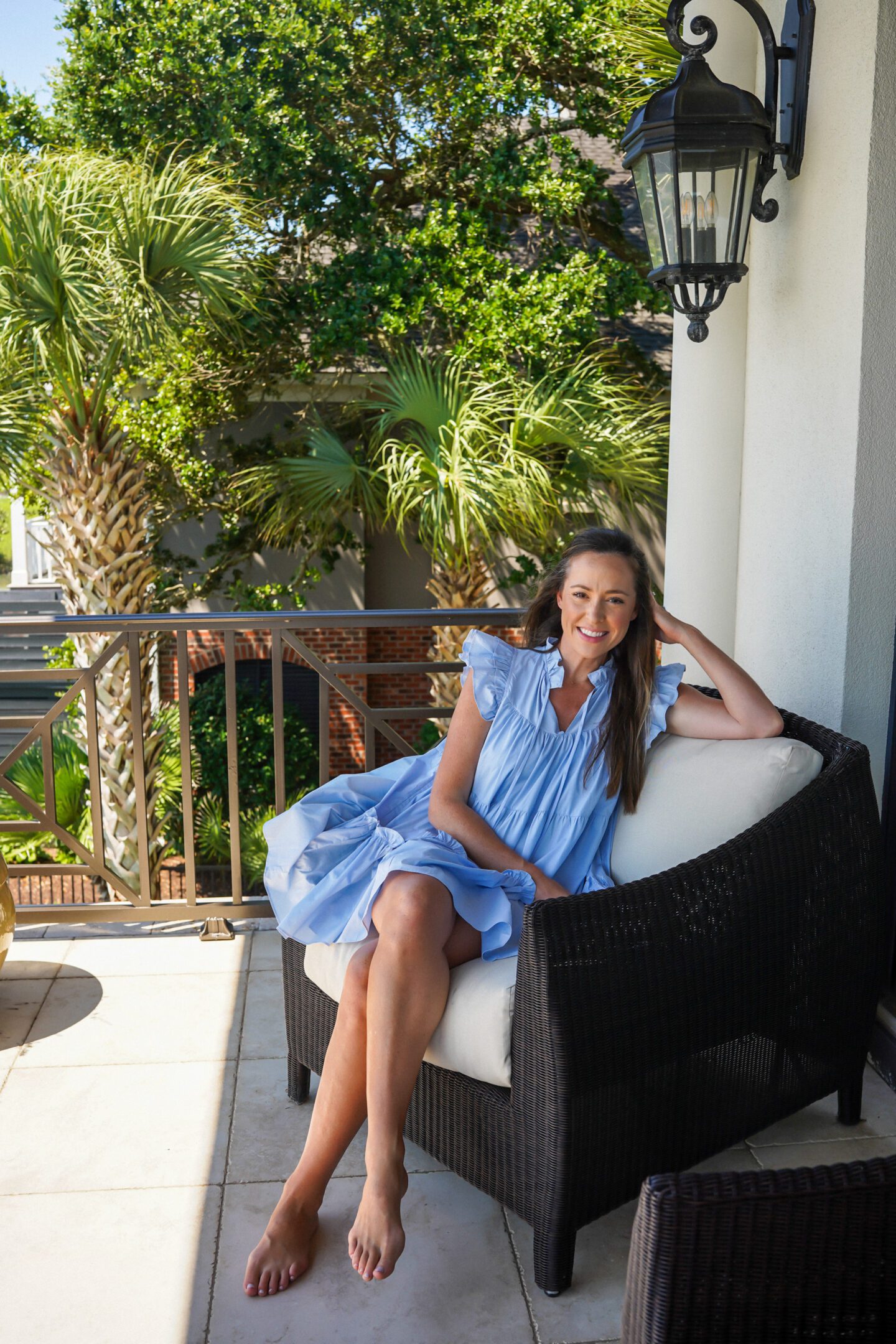 Happy August! It's hard to believe the summer is already halfway over … at least from a calendar perspective, that is, for us here in the south. While the weather is still going to be warm here for a while, I know many of us are already eyeing all things fall style, which I personally can't wait for!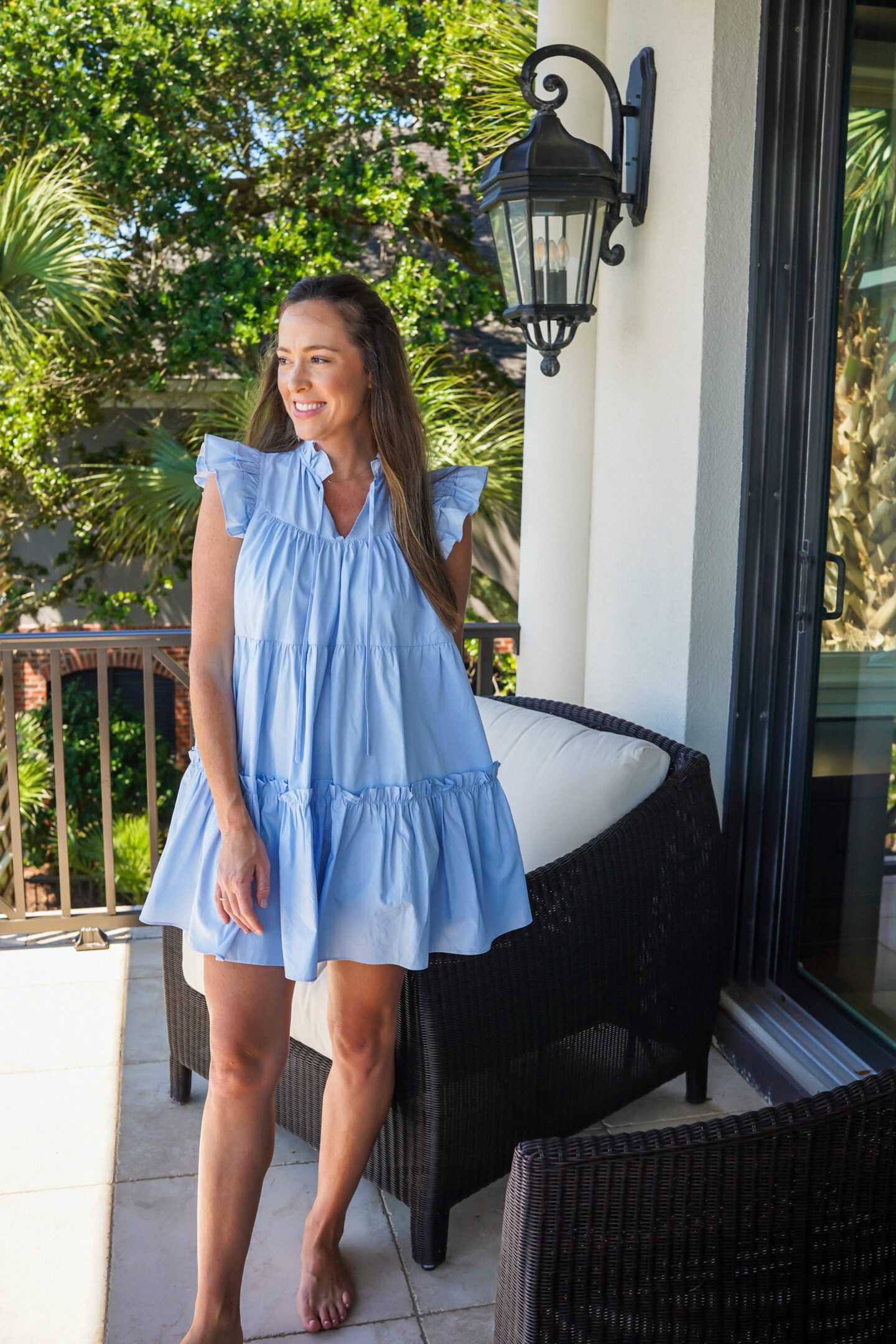 For the time being, I am enjoying the ease of dressing for hot summer days. I love being able to throw on a dress and go, and I picked up this adorable blue mini from a boutique I love in Murrells Inlet called Socialite when I was visiting my family last week. I love this boutique because they have a really great selection of clothing and I usually always find something I love when I'm there. (On this trip, I found several things I love – I'll share them soon!). I do most of my shopping online so it was such a nice change to actually go into a boutique and shop!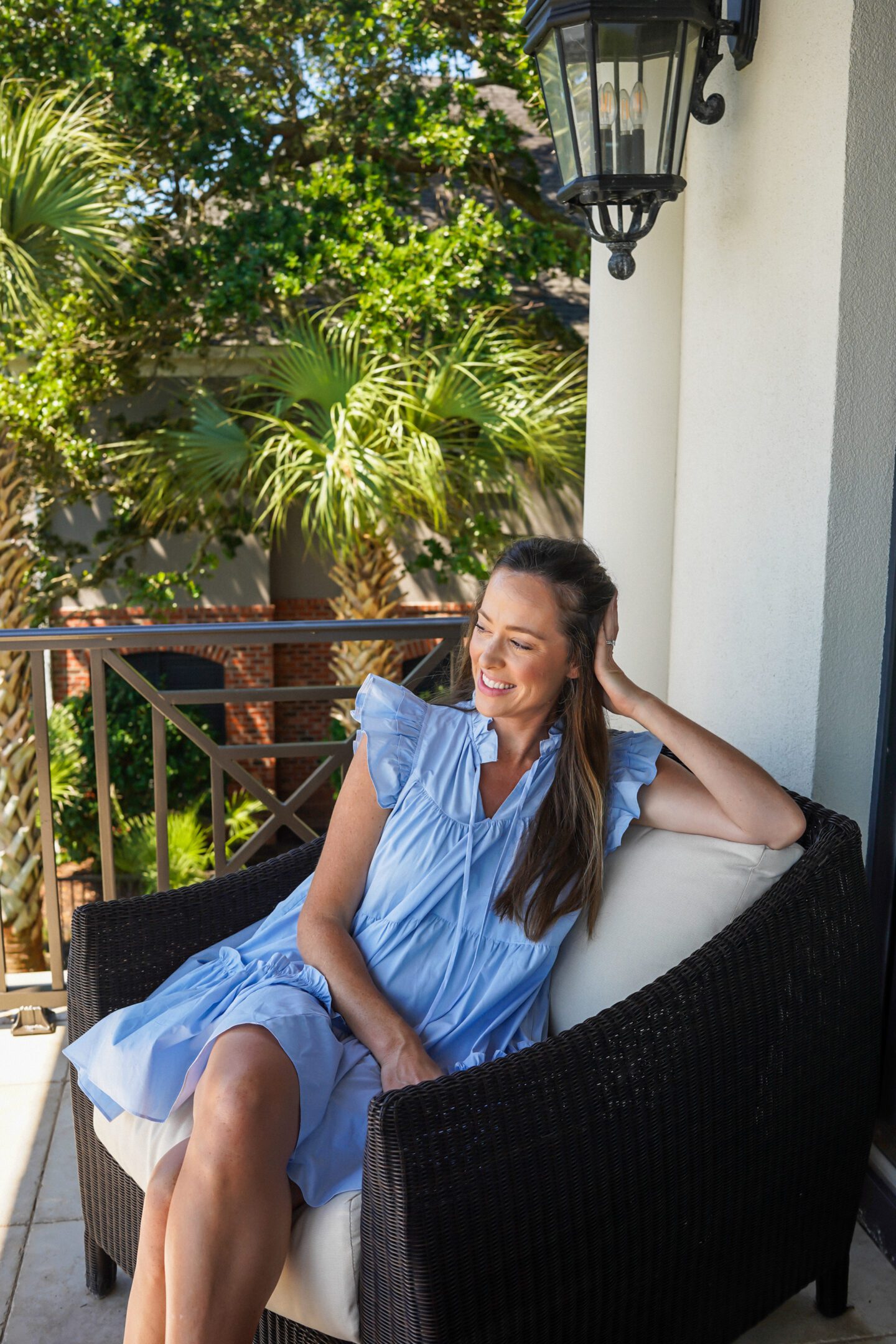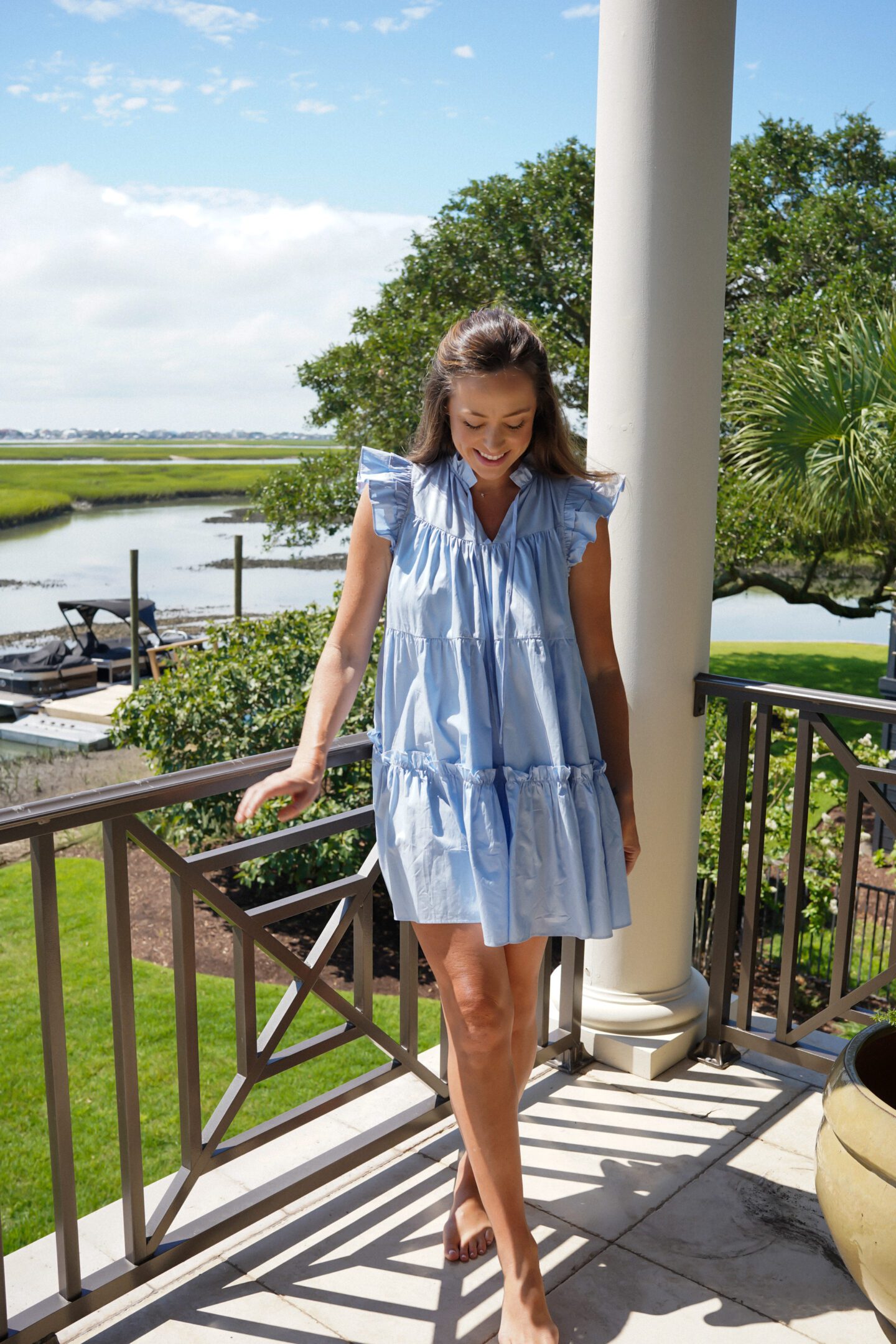 Back to the dress… it is such a pretty shade of blue, and so of course I spotted it right when I walked in the store and immediately fell in love with it when I tried it on. The fabric is lightweight and the billowy shape is exactly what I want to wear on a warm day. Plus, the price point on this dress is excellent for the quality!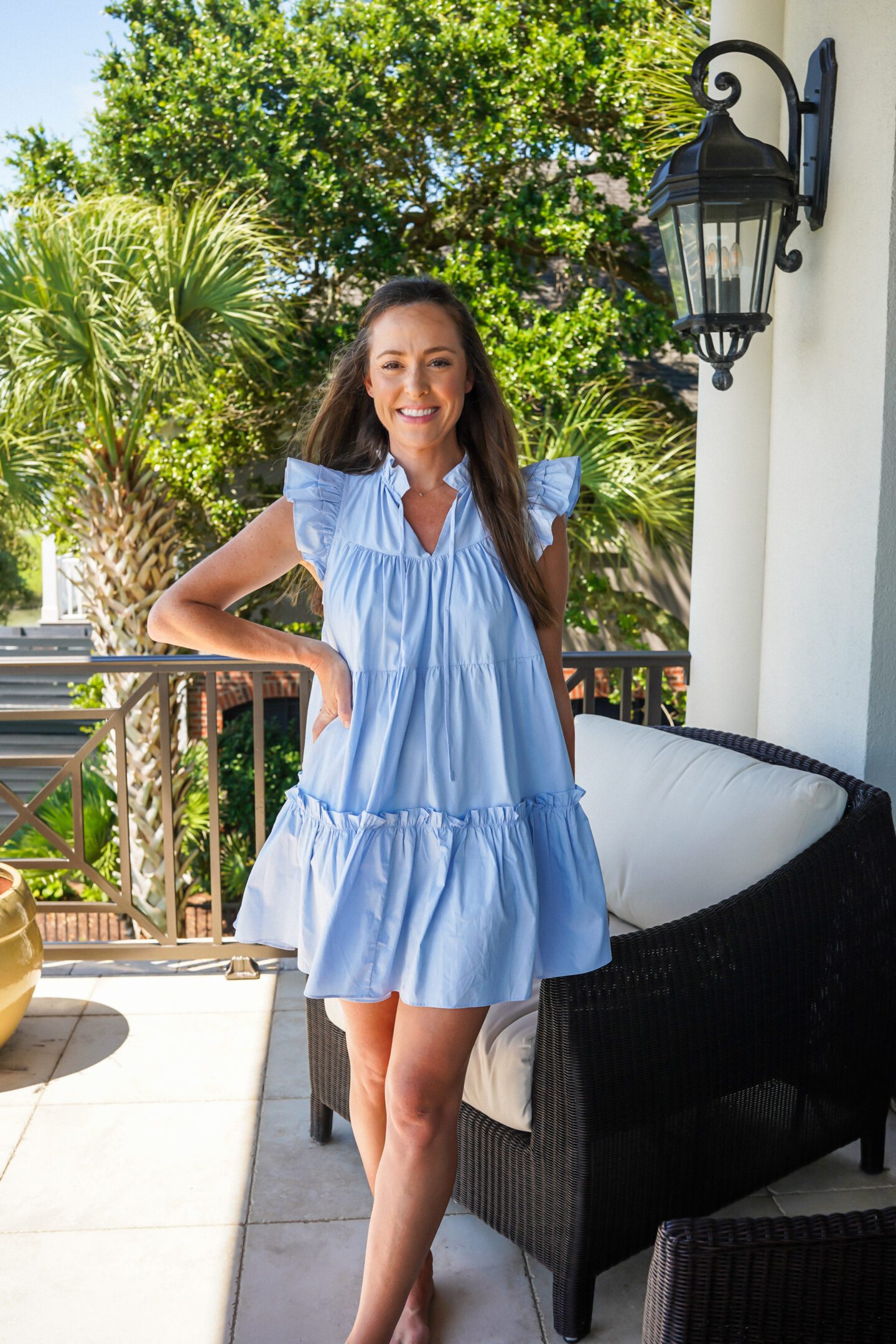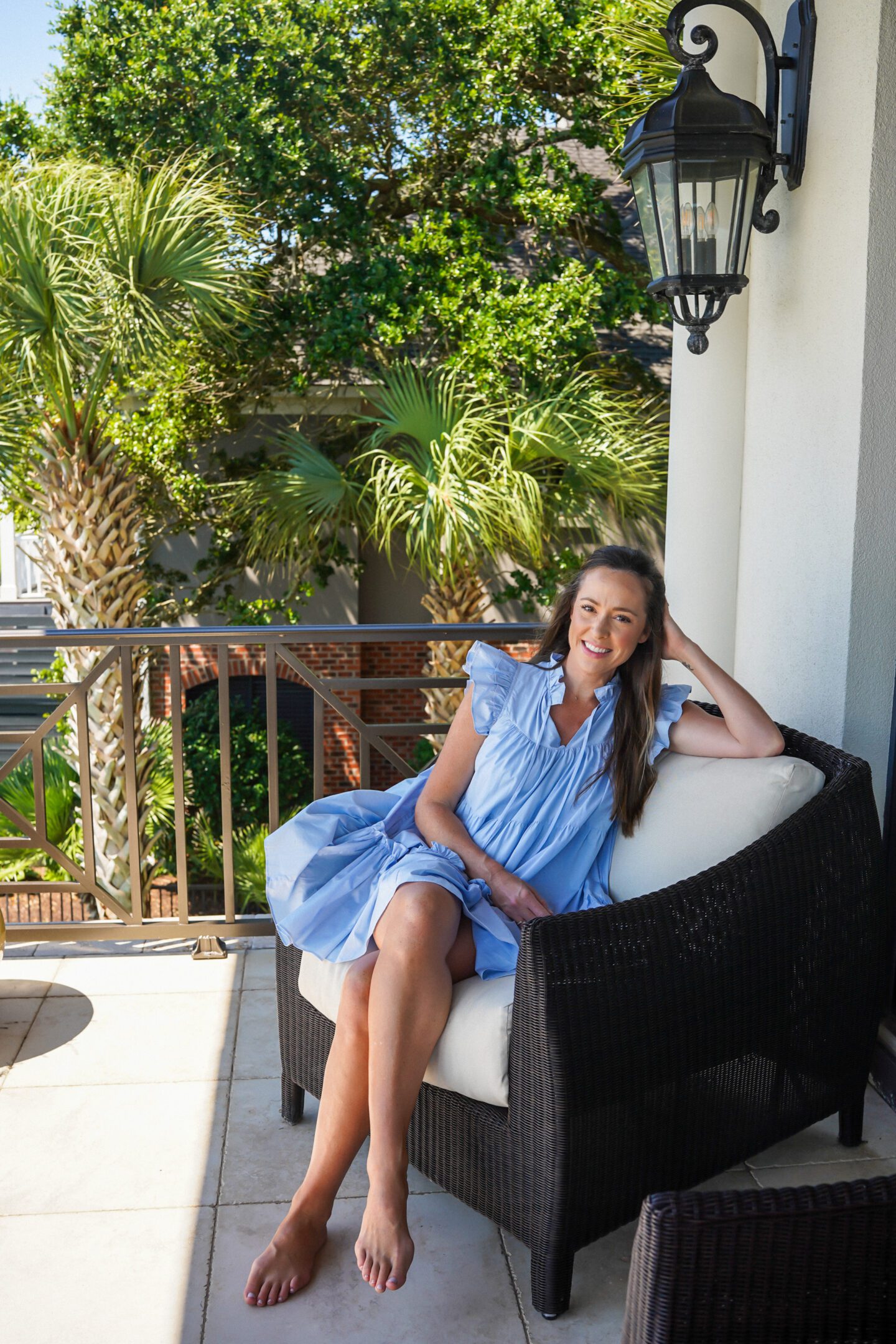 I love a dress that feels comfortable to lounge around the home in but that also takes you anywhere for the day (or night). It's easy to get stuck in a routine of wearing my "mom uniform" of yoga pants and a sweatshirt, but I find that when I get dressed for the day it really lifts my spirits and makes me feel more productive!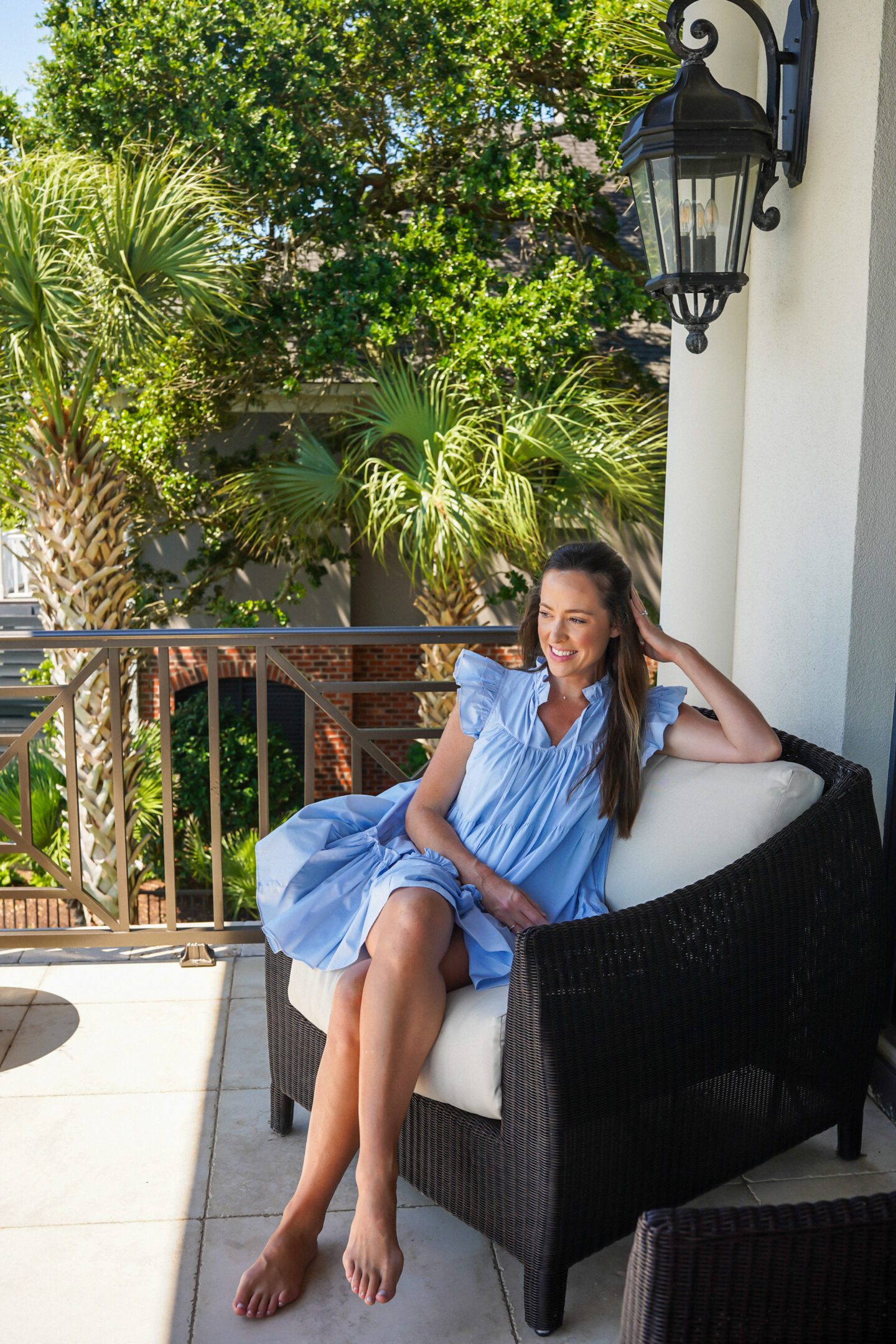 If you're visiting Pawleys or Murrells Inlet, be sure to stop by Socialite!
Happy Sunday,