I often post about our visits to my family's home in Murrells Inlet, a small (but hopping!) little marsh-side town about an hour and fifteen minutes away from our home in Charleston. It is definitely my happy place – I feel instantly relaxed and always have a smile plastered on my face when I'm there! Our time spent there is always full, with lots of family time and enjoying the outdoors.
Their property has a beautiful view of the inlet marshes, providing many opportunities to spot wildlife and also to enjoy the changes that the tides bring about. Just beneath the water lies an abundance of oyster beds, which you wouldn't guess just from looking at the photo below! There is always something new to see and I love soaking up the sun and the salt air every time I'm there.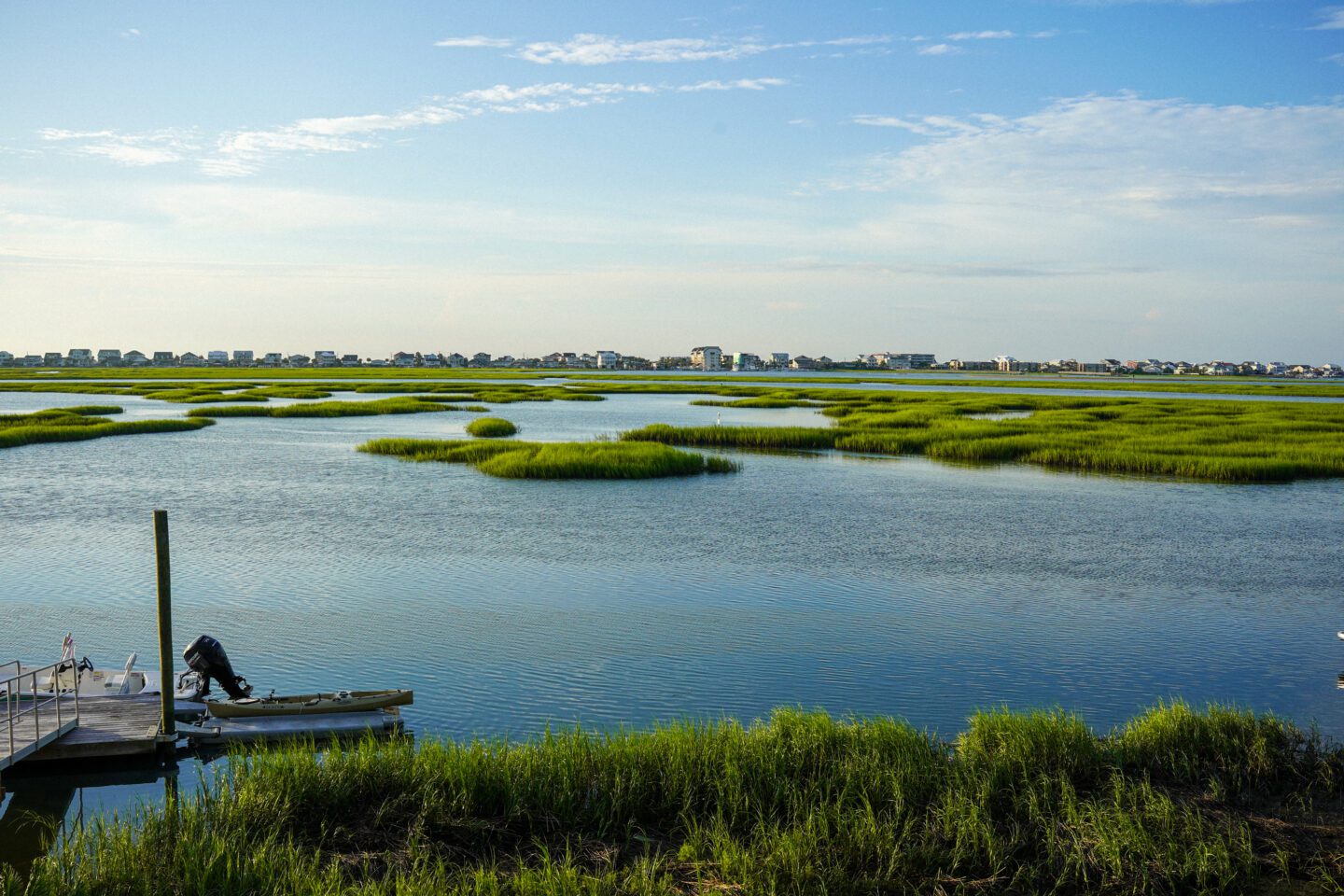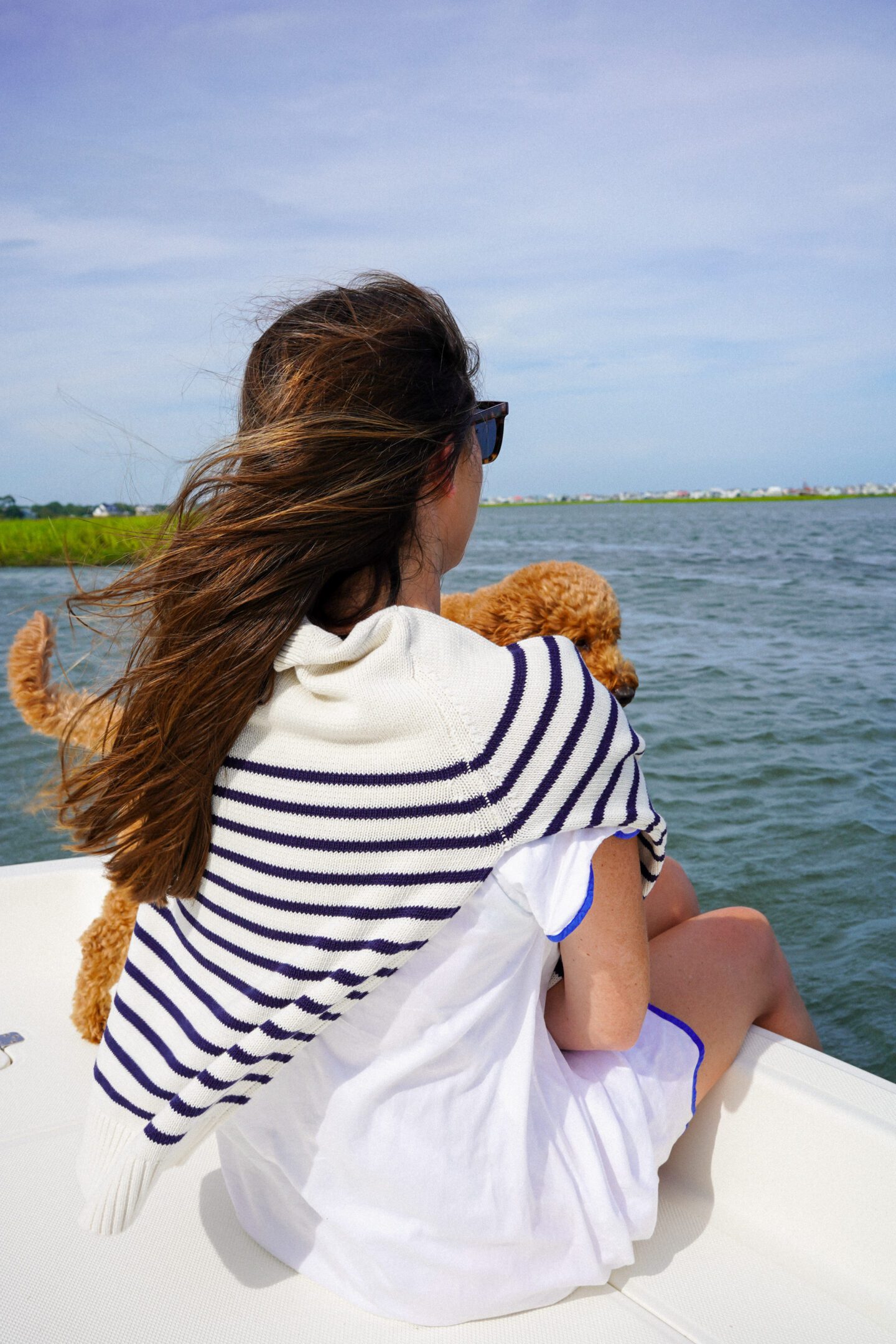 Being by the water lends itself well to wearing my favorite color palette, blue and white. I was recently introduced to a new-to-me-brand, Long Wharf Supply Co, who makes the striped sweater I brought with me to the inlet. Based out of Nantucket (which is high on my travel bucket list!), the brand is known for their beautiful, sustainably-made sweaters that are made of recycled oyster shells, recycled water bottles, and cotton, inspired by life on the coast. The fabric and weight of these sweaters are perfect for breezy summer days and evenings, and are exactly what you want to reach for when spending a day by the water really any time of the year.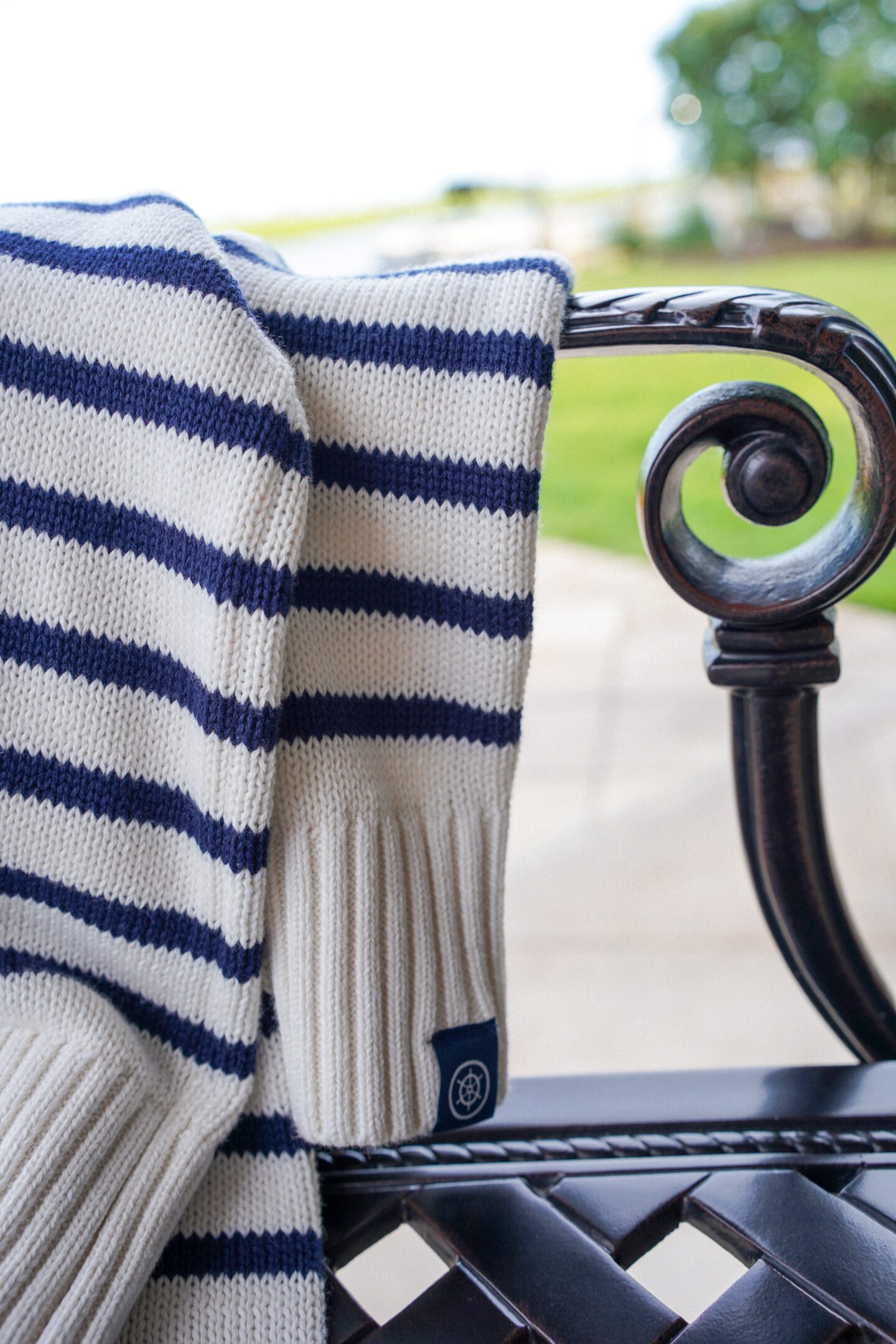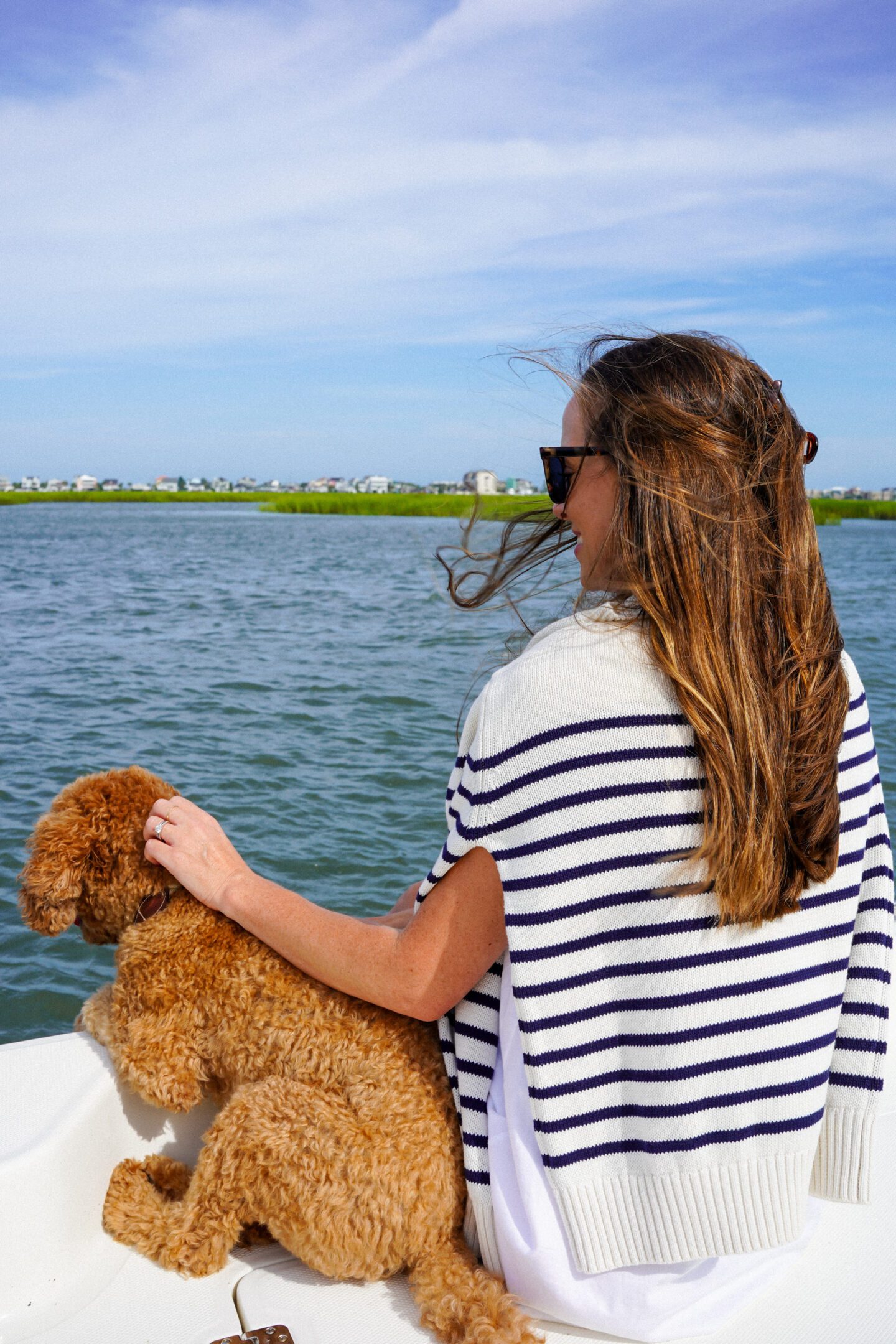 I'm wearing the Sconset SeaWell Sweater in Cream. It's so well-made and is truly a staple for a coastal summer wardrobe. It's perfect to throw over your shoulders or to wear on a cooler summer evening with white denim. Long Wharf Supply also offers men's and children's sweaters, and I have my eye on one for my husband and for Walker!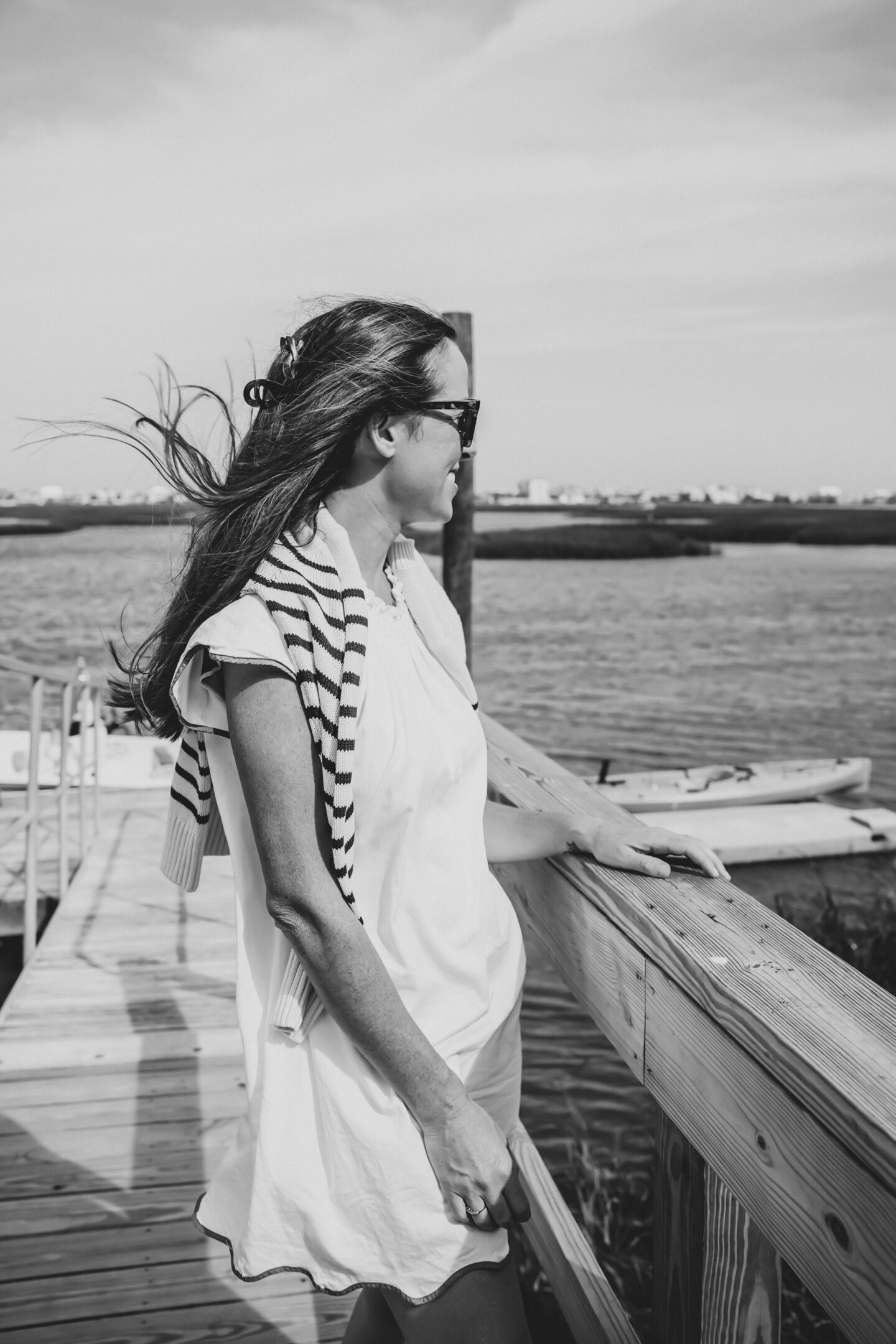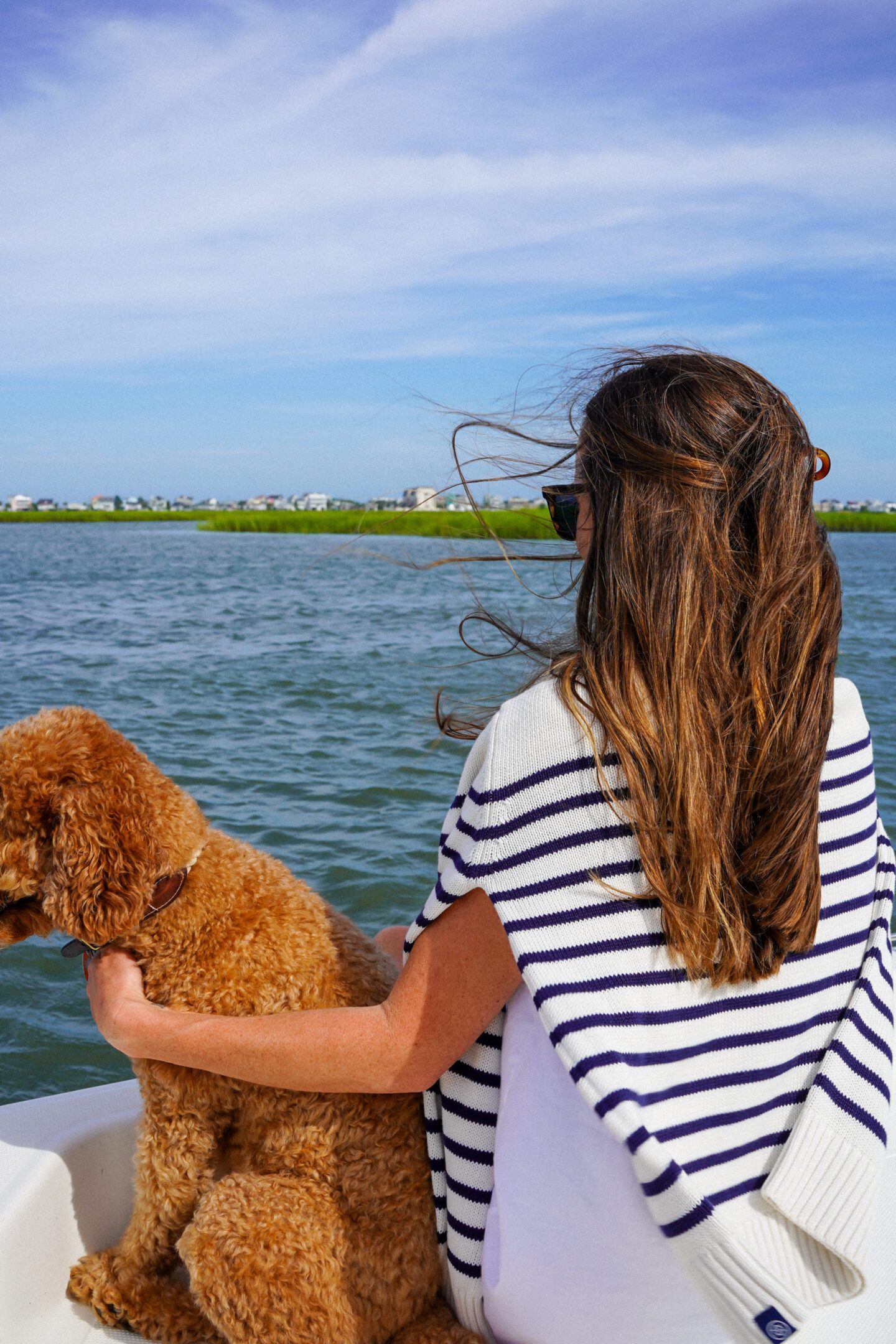 This weekend was so beautiful despite it being warm! The water looked especially blue to me on this visit, and the breezes made it enjoyable to be outdoors.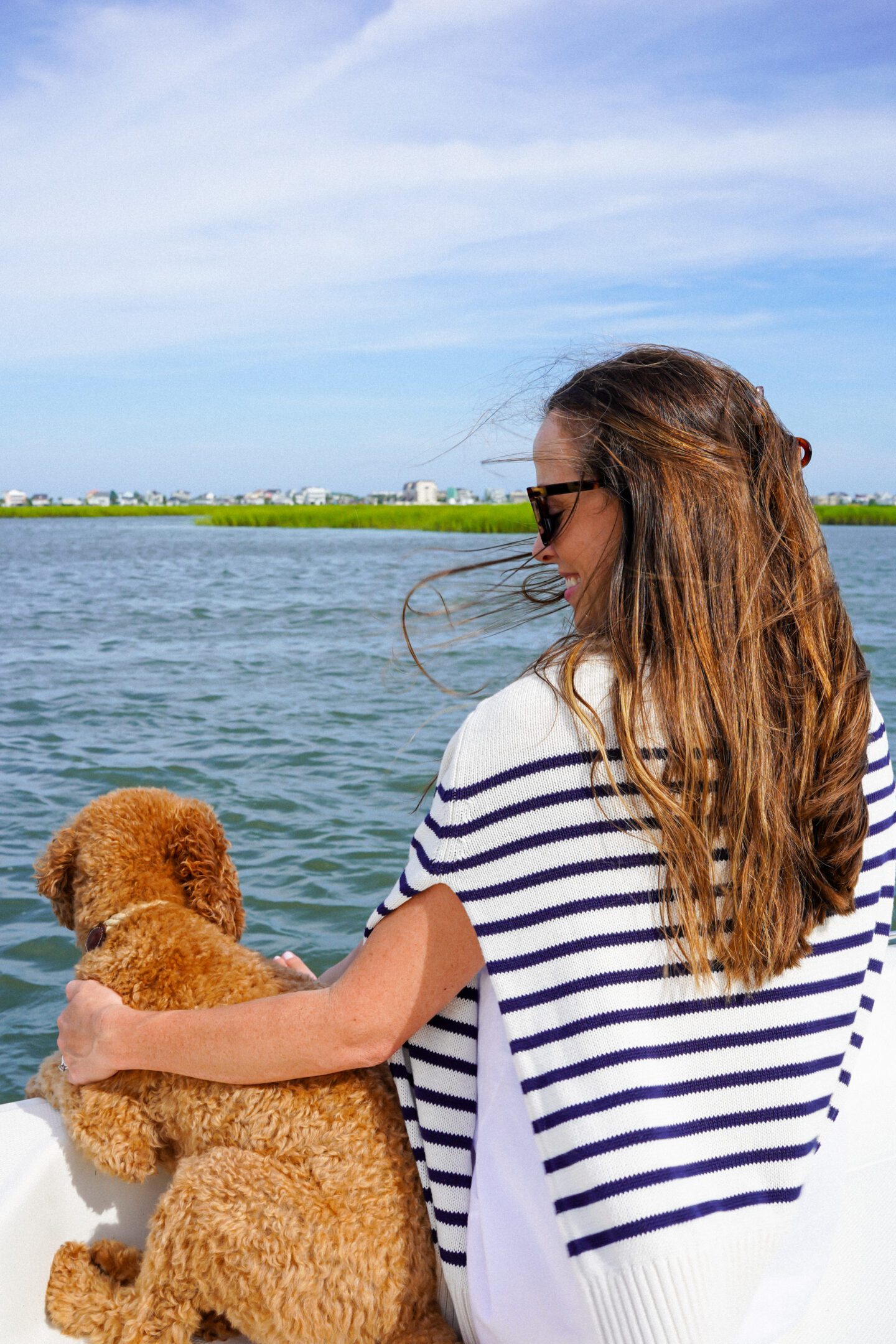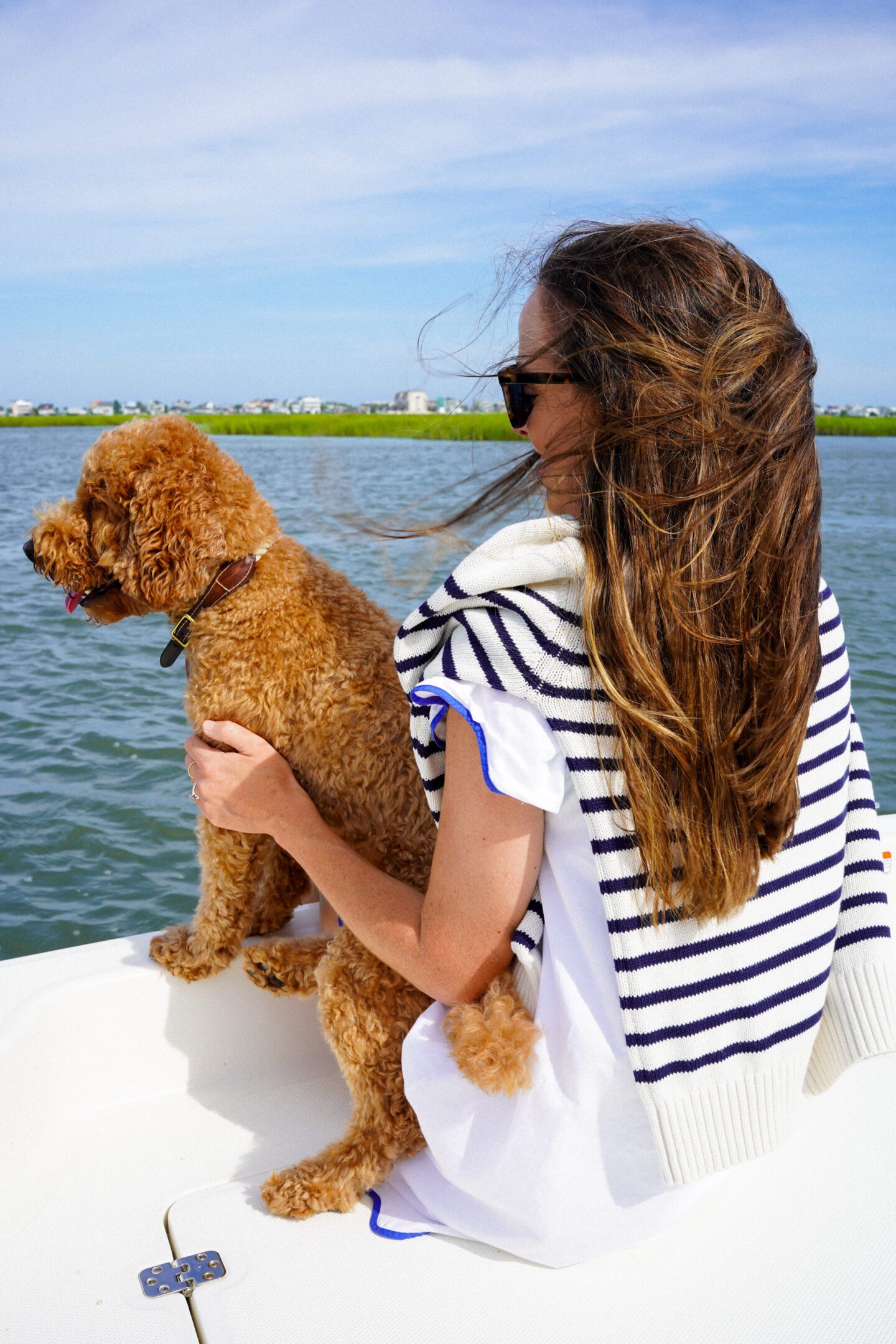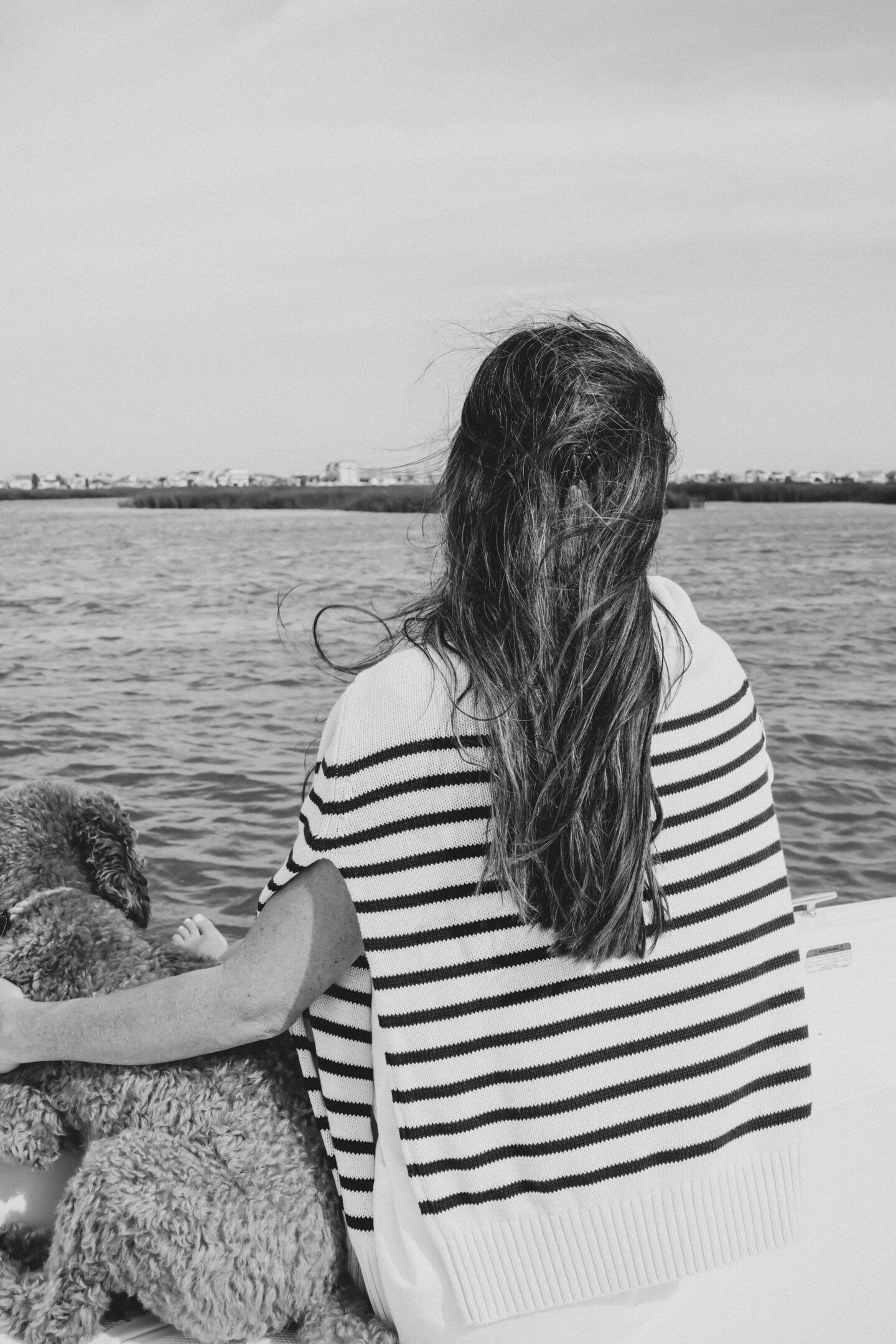 I hope your summer is filled with fun days in the sun and by the water!