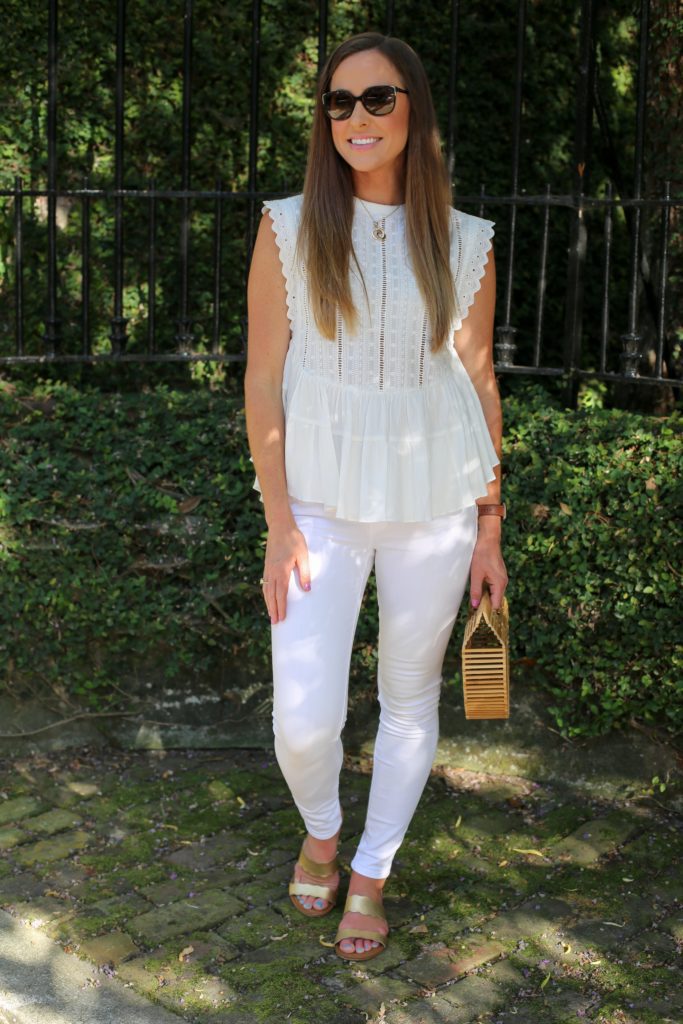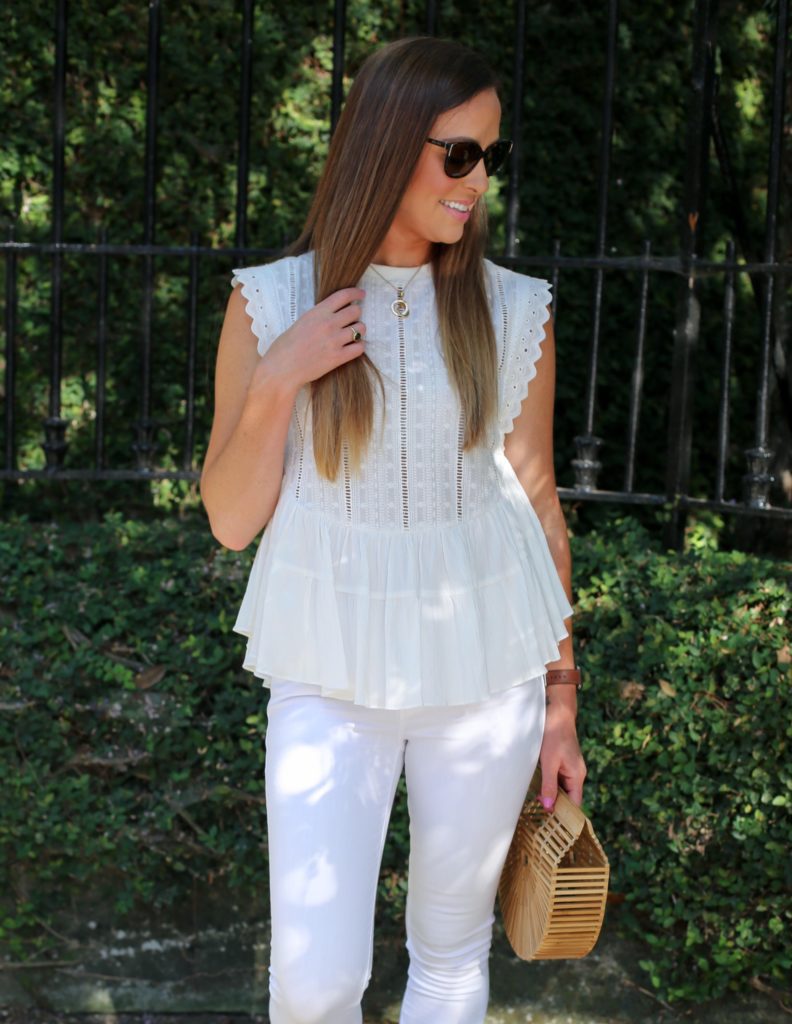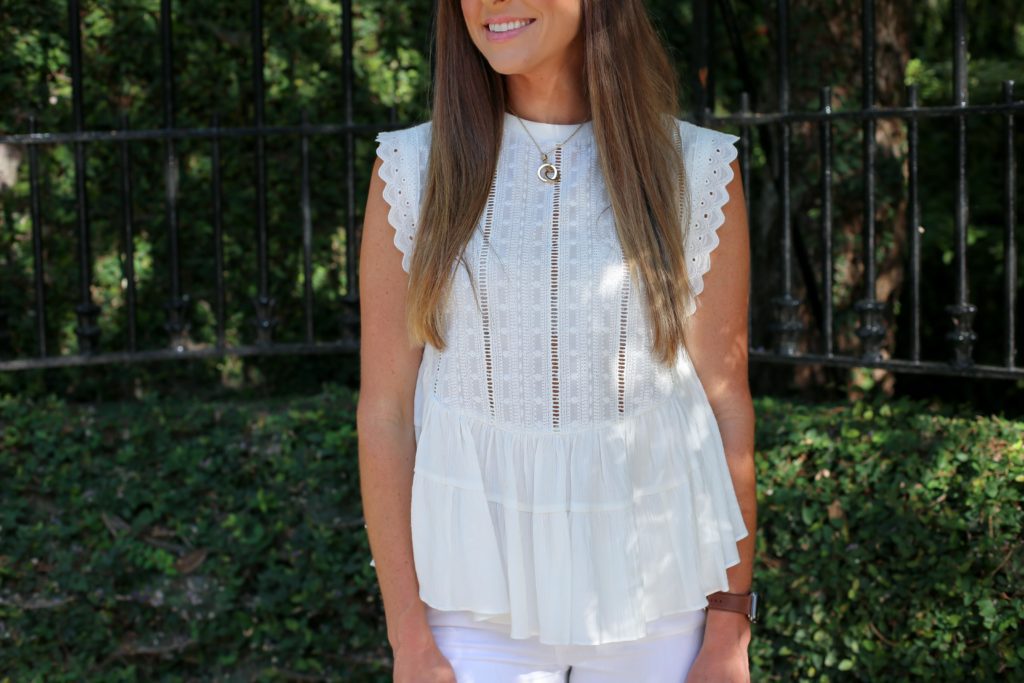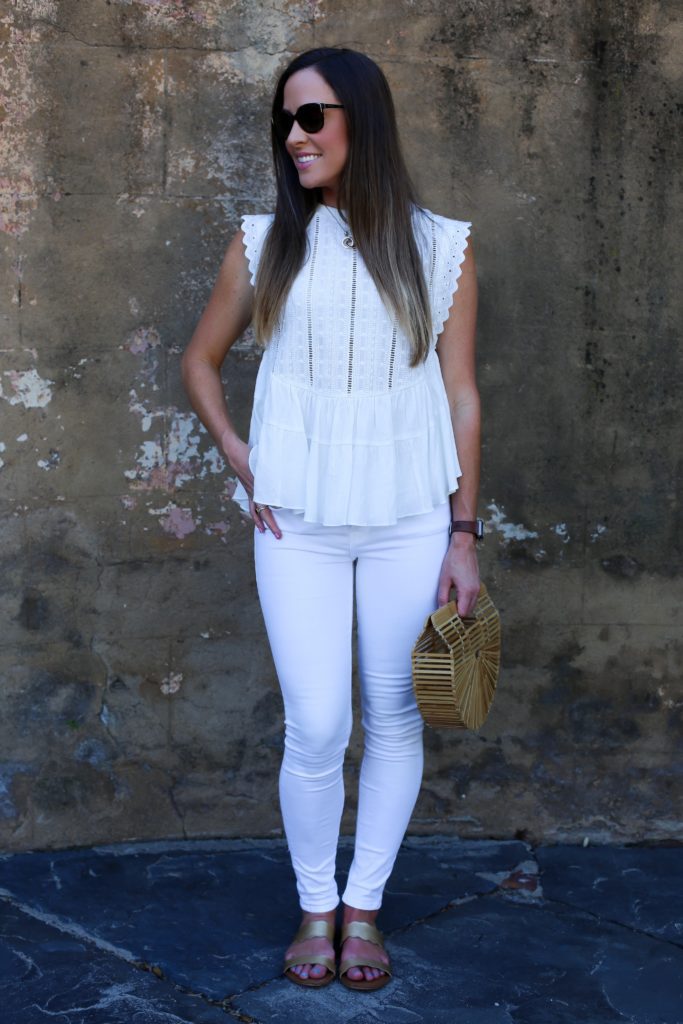 Aside from blue, white is my favorite color! I love that it's truly a blank canvas – it looks great on it's own, but it's easy to create endless looks with accessories.
As soon as it becomes "acceptable" to wear all-white when springtime rolls around, I am there! I tend to gravitate towards white tops more than any other color, so when I stumbled upon this top at a local boutique in Charleston – Style Dwell – I knew it had to be mine. I love the flared peplum style, and the pretty detailing on the top and sleeves. I paired the top with my white denim Frame jeans, which I wear pretty frequently (okay, almost every day), and finished the look with my favorite gold slide-on flats.
The best part about this outfit is that it works perfectly for day or night – just add wedges or heels :).
Thanks so much for reading! Have a great Monday!
-The Beach Belle
Shop The Look (some similar options included):