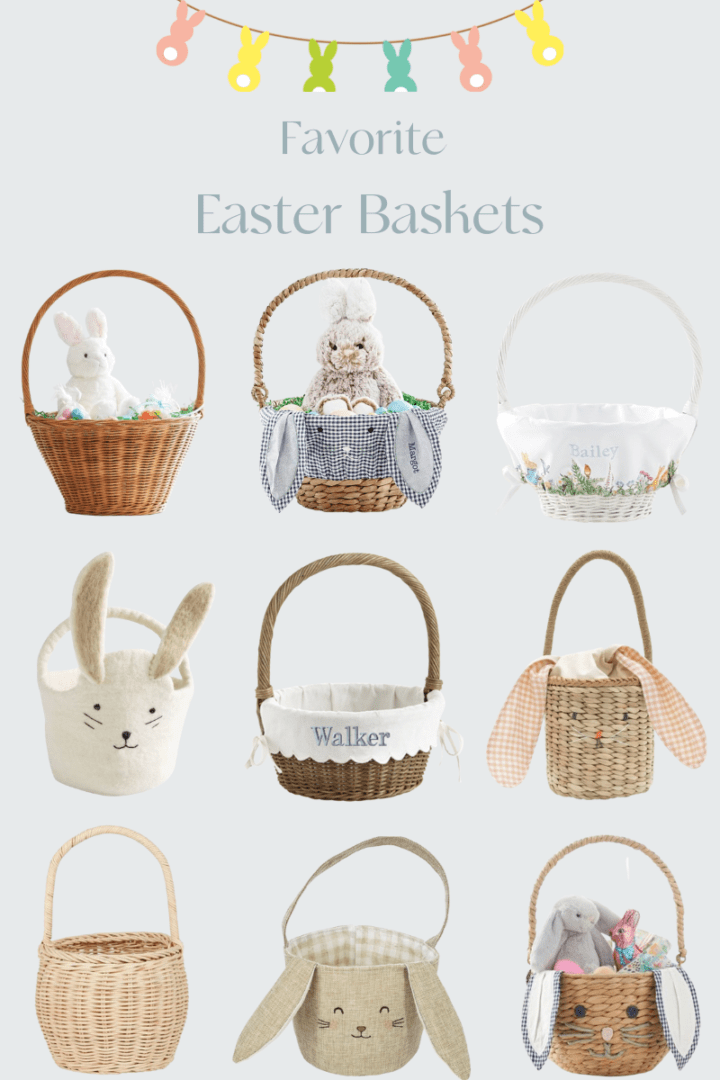 Easter is right around the corner! I'm especially looking forward to the holiday this year as a mom – getting to put together an Easter basket for Walker is something I've been so excited about!
I have wonderful memories of this holiday growing up… getting surprised with an Easter basket filled with candy, Easter egg hunts, and getting dressed up for church were memories that I love looking back on.
I had so much fun hunting for the perfect Easter basket and goodies to fill it with for Walker, and I thought I'd share some favorites I stumbled across on my search. There are so many cute baskets out there these days…I had a difficult time deciding which to get Walker! I decided upon this Seagrass basket with a Peter Rabbit monogrammed liner. I can't get over how cute it is!
Here are some others that caught my eye, many of which offer lots of ways to personalize!
As for what to put in the basket, the possibilities are endless. Walker is just a newborn, so I purchased a few things I thought he could use this summer, including these Minnow board shorts and these adorable sunglasses, and then a couple of books – the Runaway Bunny book (a childhood favorite!), and a Masters A to Z book since Easter Sunday falls on Masters Sunday!
I'm going to throw some Easter candy in there for his mom and dad to enjoy (haha!) and that should do it! For more ideas on Easter basket goodies, I found so many cute things online at Beaufort Bonnet Company, Minnow Swim, and Ellifox (local to Charleston).
-A