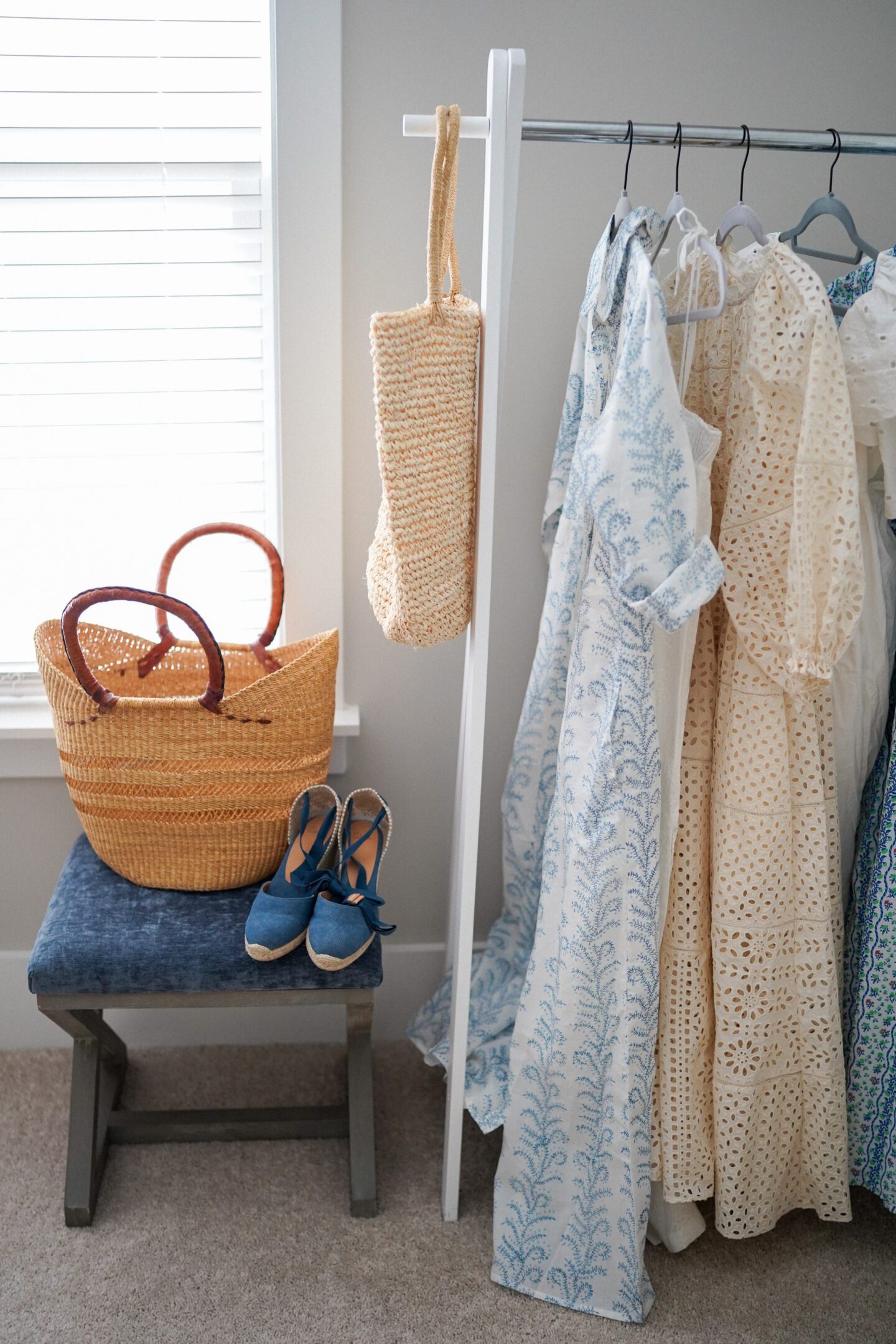 With the taste of warm weather we had this past week in Charleston, I'm getting so excited for spring! I haven't purchased many new clothing items during my pregnancy, so I'm twice as excited about adding a few new styles to my wardrobe for the upcoming season.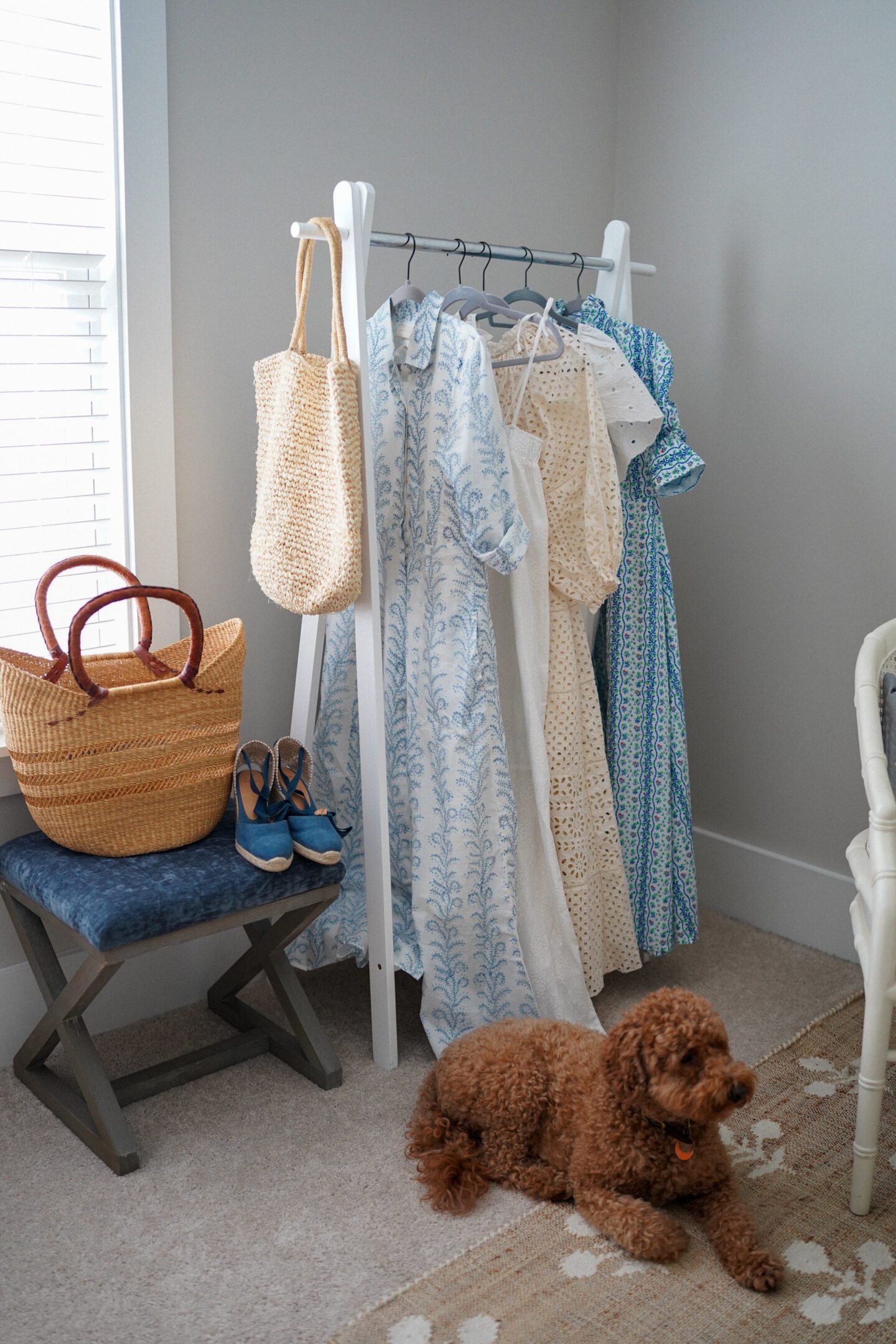 I typically display my new(ish) items up on my clothing rack where they are front and center, and I realized I have a clear theme going on with the color palette! Shades of white, cream, and blue are what I've been gravitating towards… no surprise there!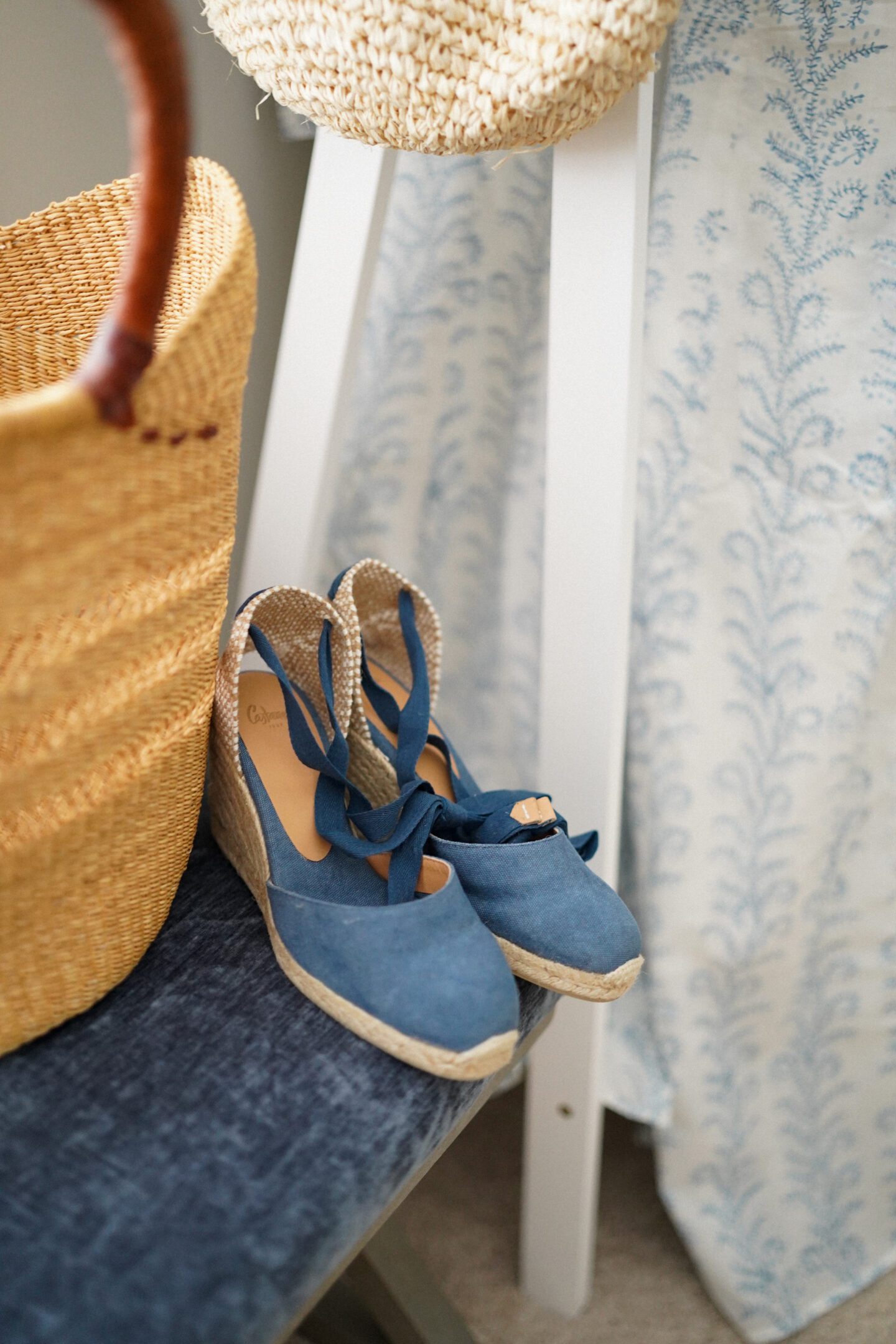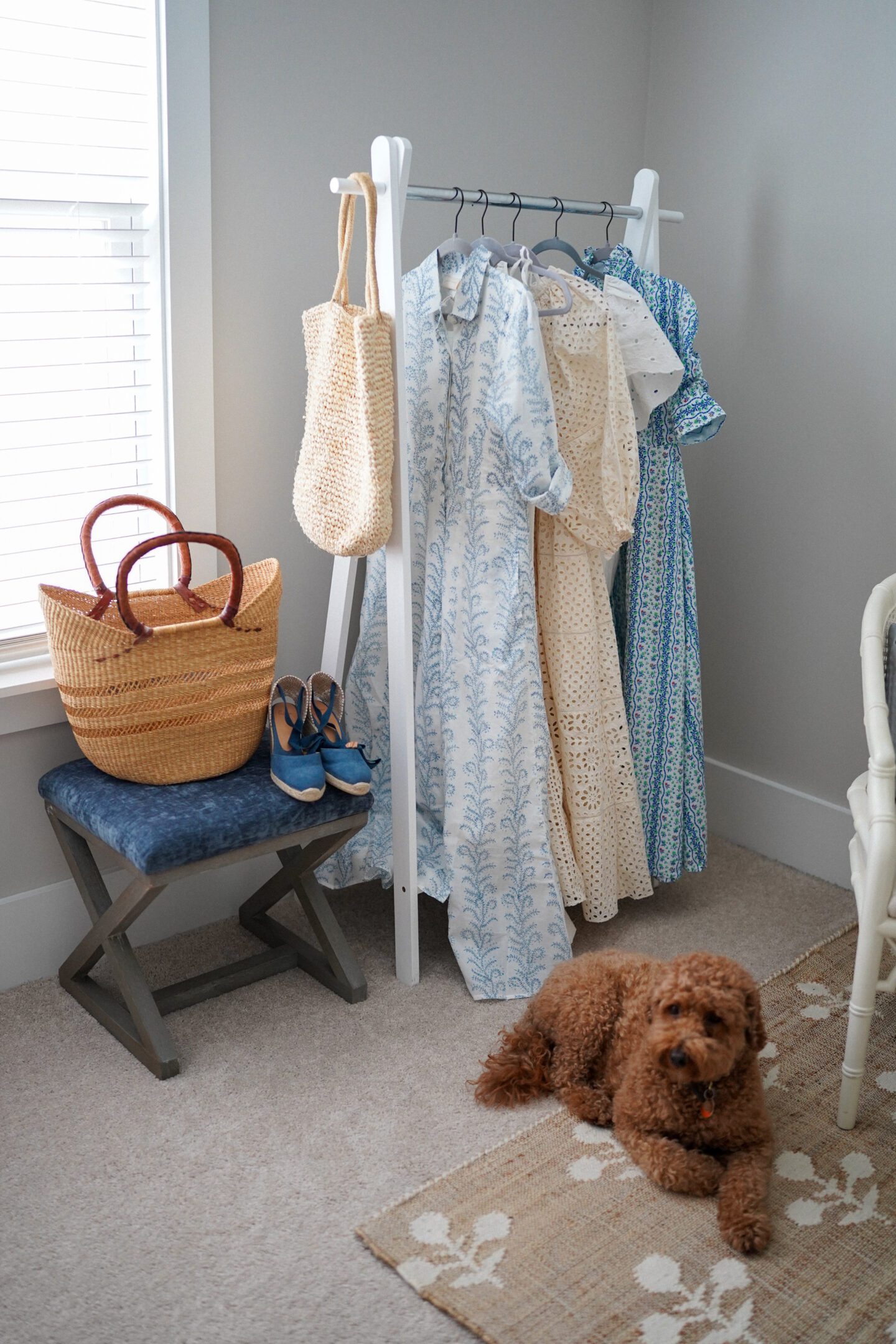 I've rounded up some favorites below, but a few notable finds were…
This Julia Amory Shirtdress … I've had my eye on this easy-to-wear silhouette for some time and love this new print they just released!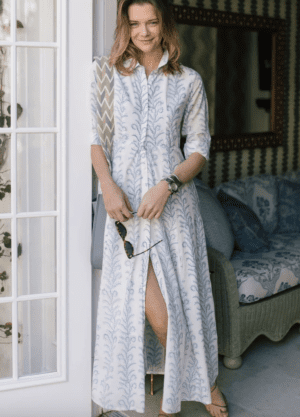 It will be perfect paired with my Castañer espadrilles…
I found this Fanm Mon dress on sale for just $92 (originally $368!). It was a hit last season and it seems like it will be an easy piece to throw on in the warmer months.
I purchased this Rhode midi dress on super sale a few weeks ago. It's sadly now sold out, but I found the mini version of it here (also on sale!).
Here are some more favorites I've found across the web: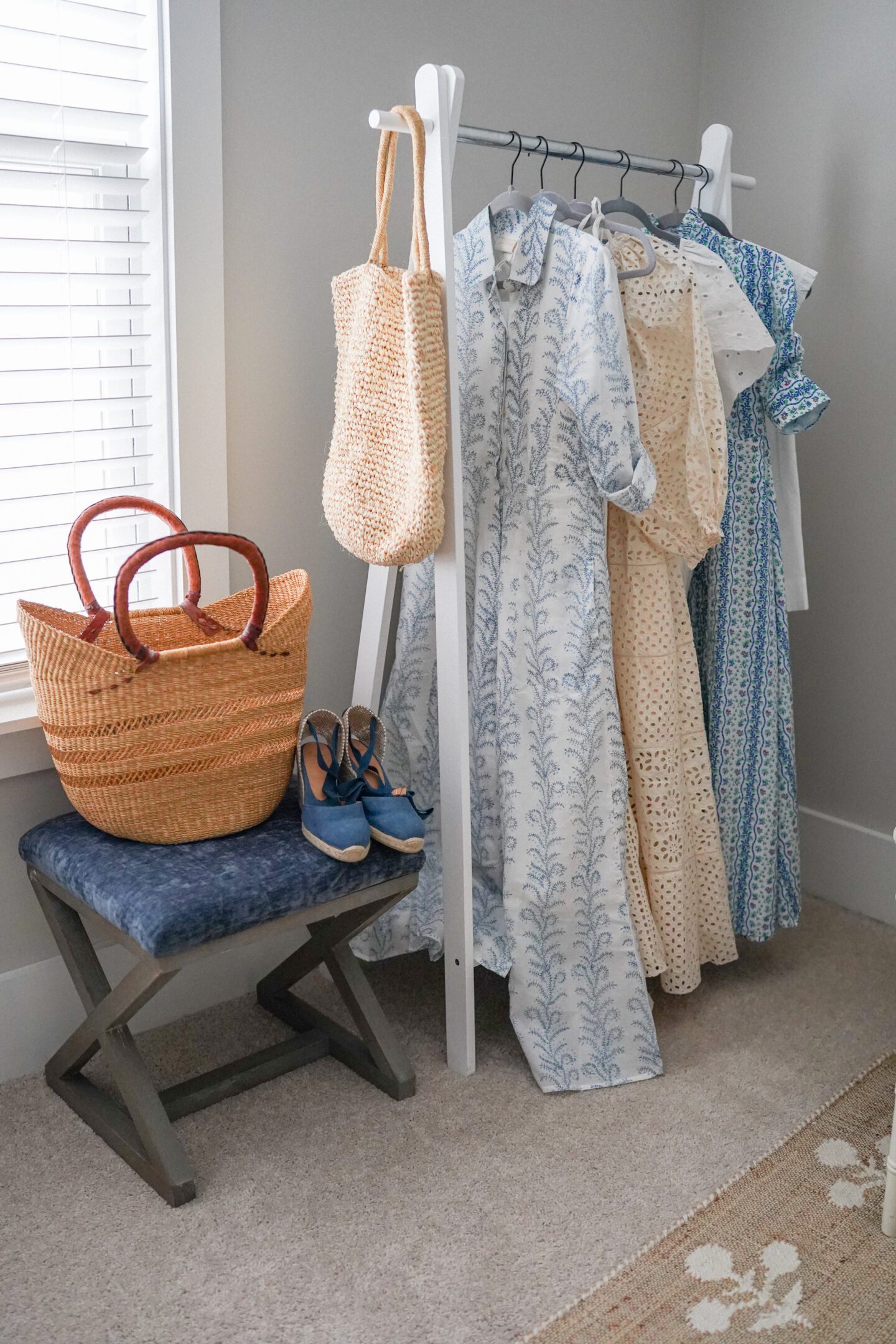 Thank you for reading!
-A
Shop the Post: