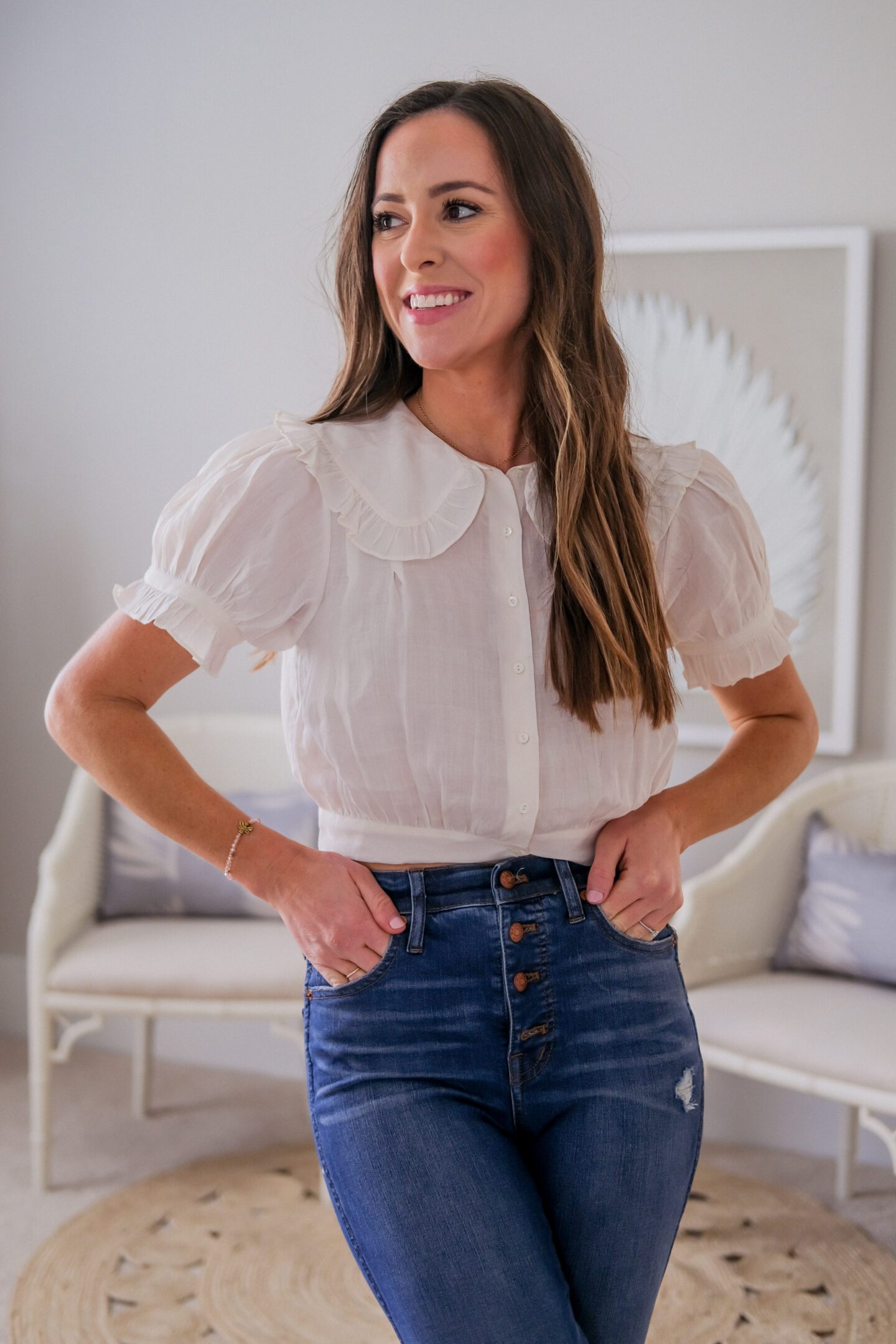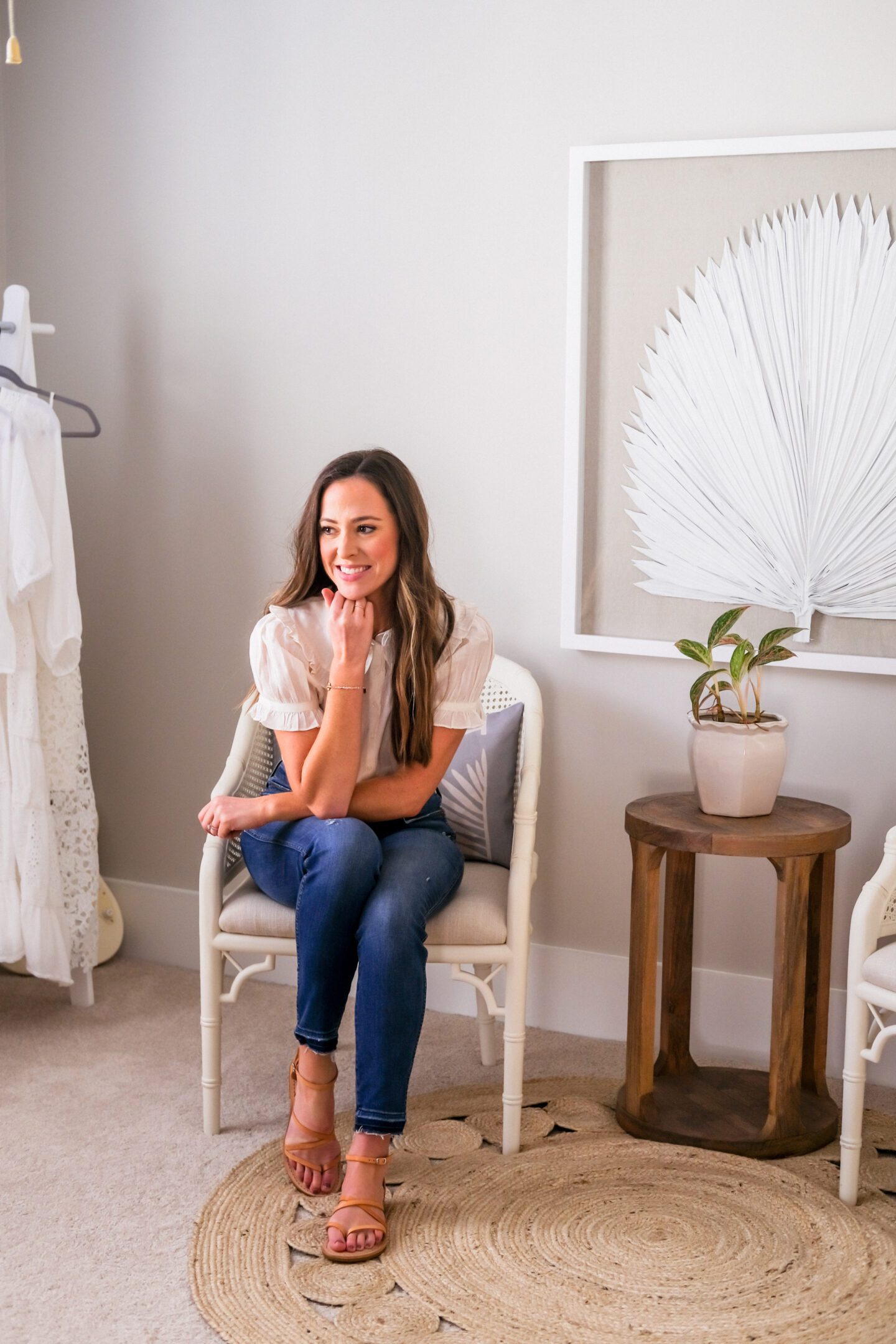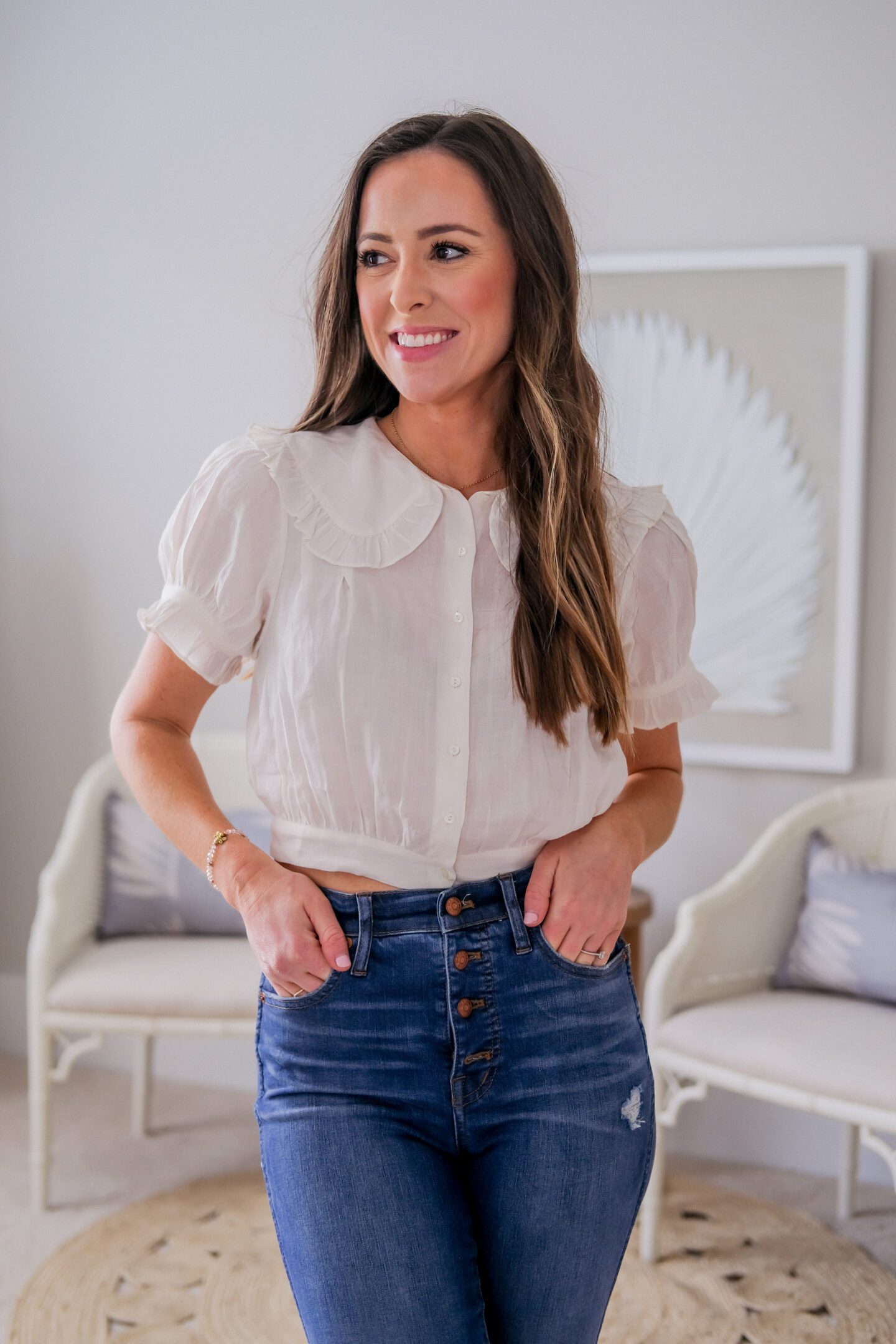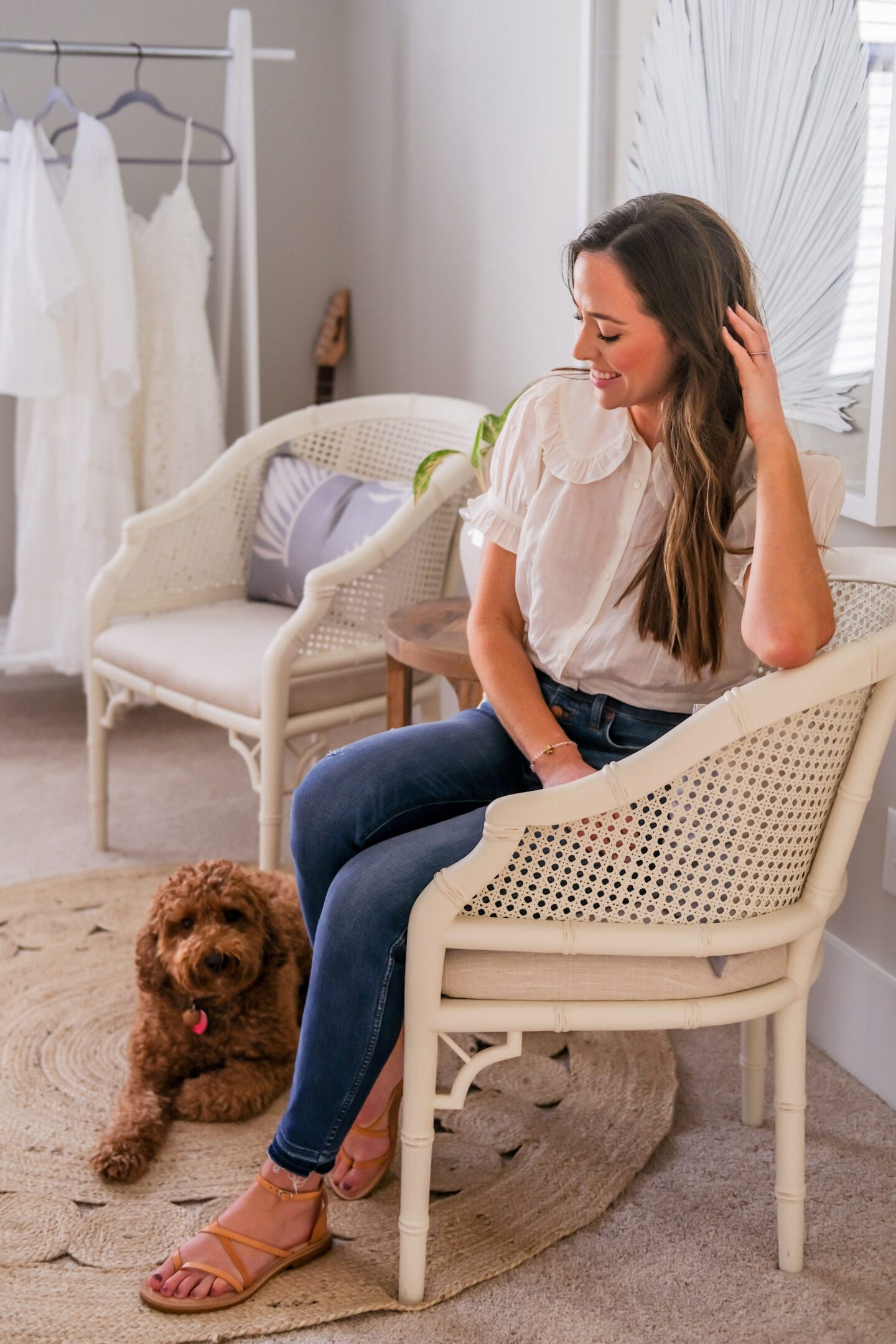 In my wardrobe, neutrals are a common theme. I'm of the mindset that you can never have too many white blouses or pairs of blue jeans! While I have a lot of fun, colorful pieces in my closet, it's the neutral pieces that I get the most wear out of and that have become the core of my style. I don't mind spending a little bit more on neutral pieces that I know I'll get a ton of wear out of, as opposed to something that may feel trendy/of the moment. For me, these pieces need to be neutrals, as they stand the test of time in my wardrobe.
Having neutral pieces to mix and match from your wardrobe make getting dressed easy. The dreaded "I have nothing to wear!" feeling is one that I try to avoid at all costs, so over time, I've curated a collection of pieces that help me to create a go-anywhere look whenever I need one. Examples of these closet staples include a wear-everywhere bag, a great pair of blue jeans and white jeans, blouses in shades of white and ivory, leather sandals, flats, and a great pair of boots.
This outfit is a great example of pairing neutral pieces (new and old) to create an easy look that you can wear anywhere!
Happy Thursday,

-A