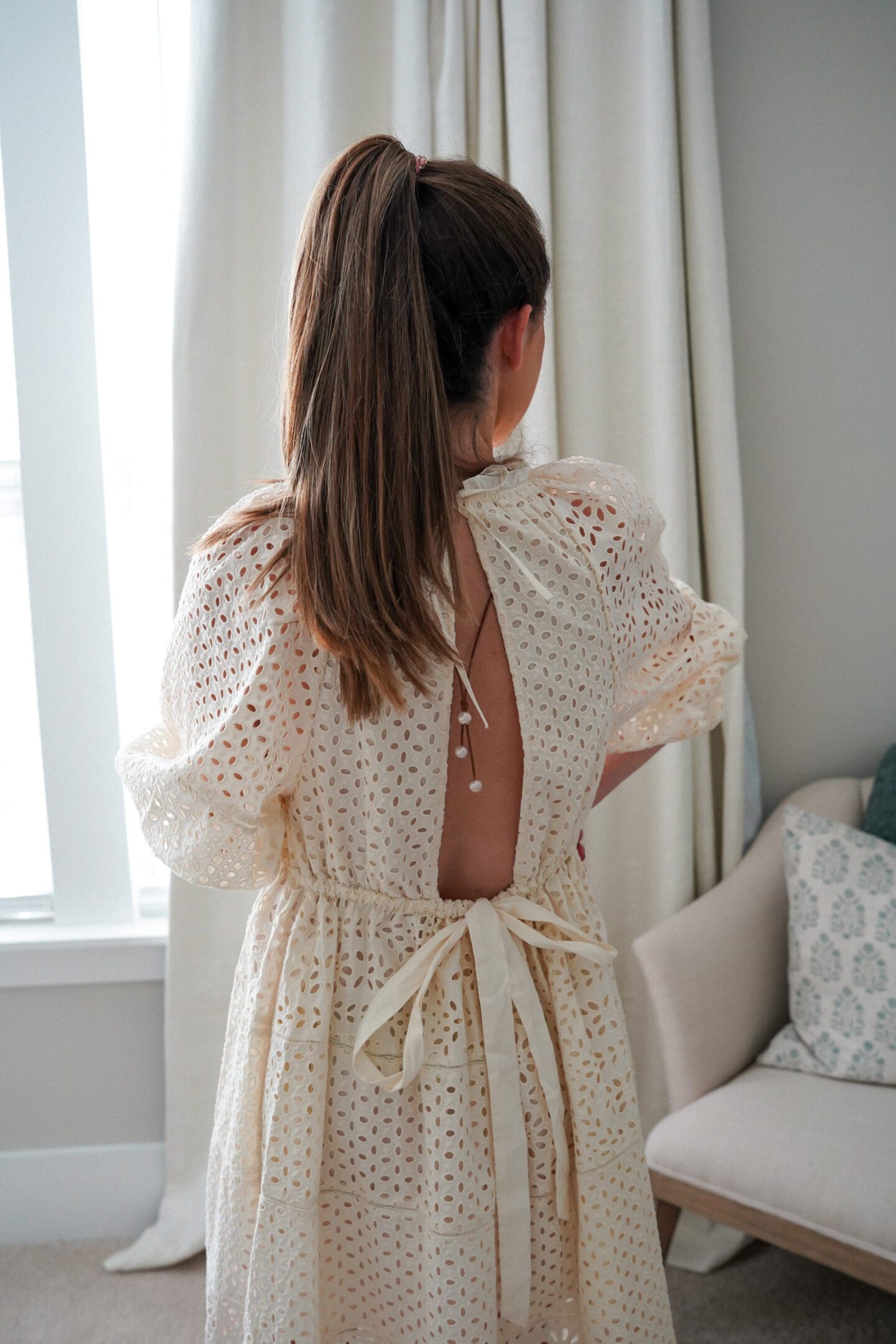 A dress style that instantly elevates any look is a dress that is cut with a low back, or that tastefully offers a peek of skin in an otherwise modest silhouette. When I first saw this dress by Rhode, I knew it was one that I wanted to have in my closet for a special occasion. I first wore this dress to capture some photos with our (then) newborn baby, Walker, and I love knowing I have this classic piece to reach for for future occasions that call for something that feels a little more elevated than your average sundress.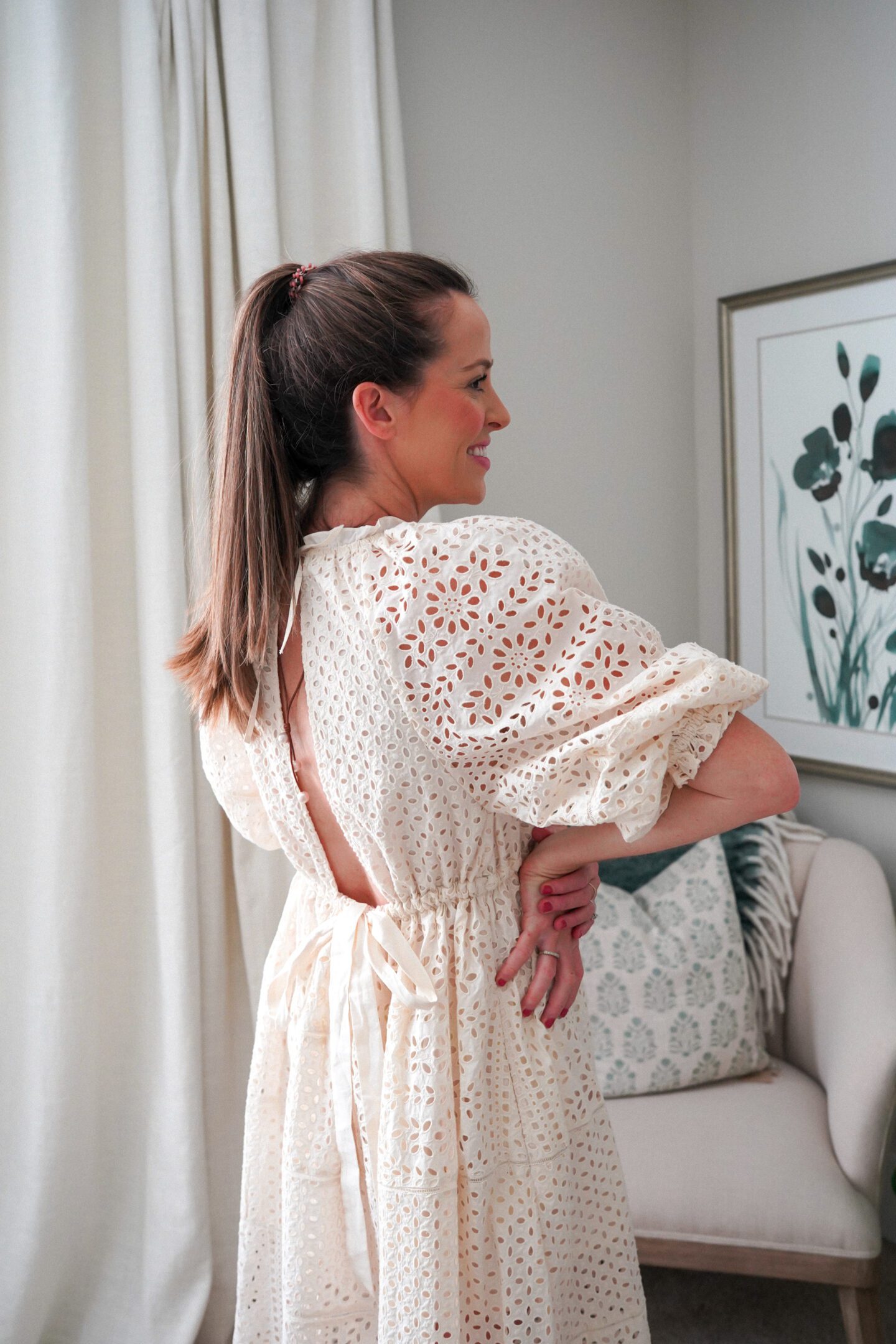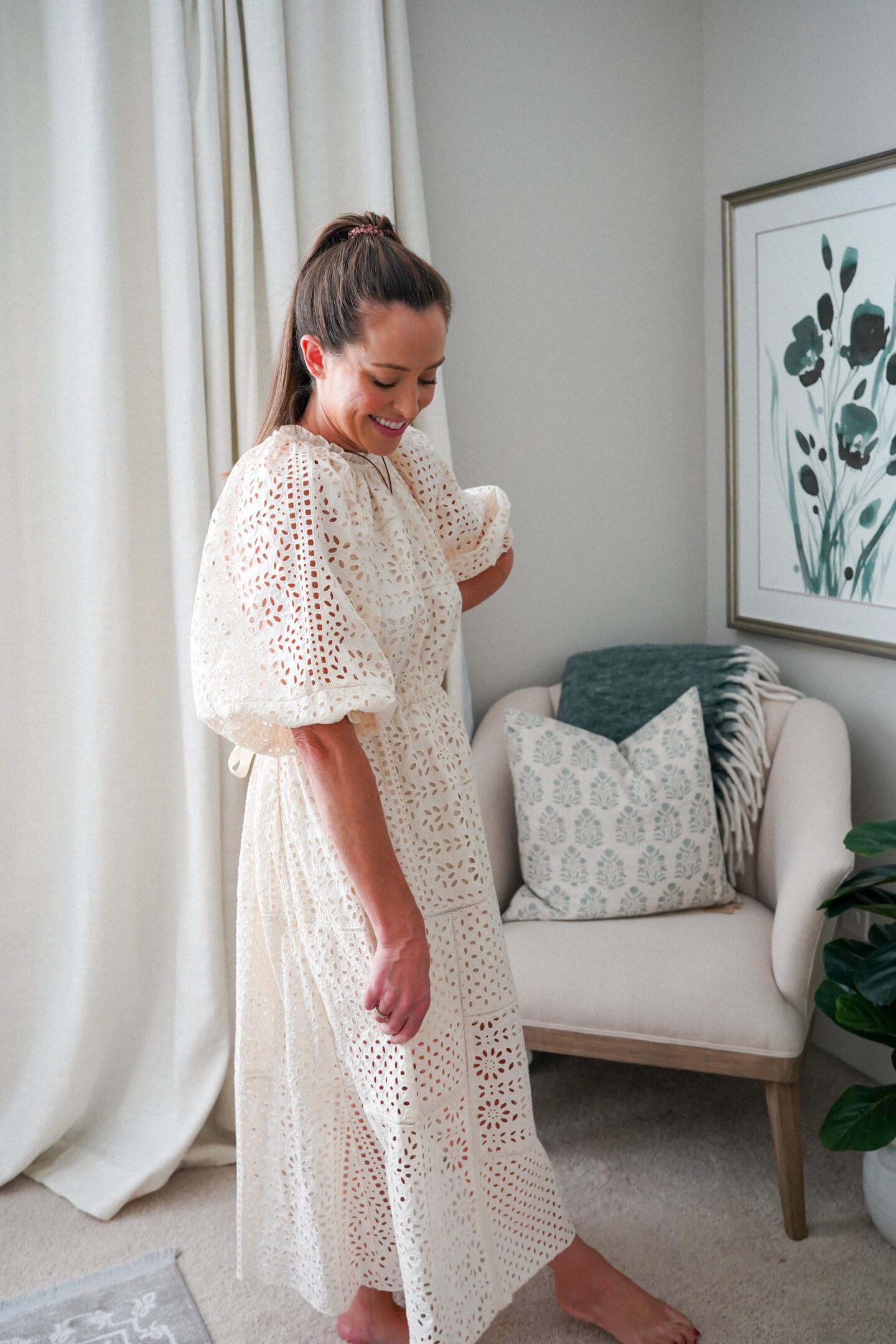 In styling this dress for these photos, I paired it with a beautiful leather and freshwater pearl necklace from Wendy Pearls, one of the first brands I collaborated with upon starting my blog (see that blog post here!). It was the perfect piece to compliment the open back style of this dress. The necklace can be worn three different ways, so it's almost like having 3 necklaces in one! (I also just noticed that it's currently 25% off with the code JUNE23).
I wrote in my previous blog post that my sister and my mom "timeshare" a denim jacket… My mom and I have done exactly the same with this necklace! I love that we have a similar style and can borrow jewelry and clothing from each other.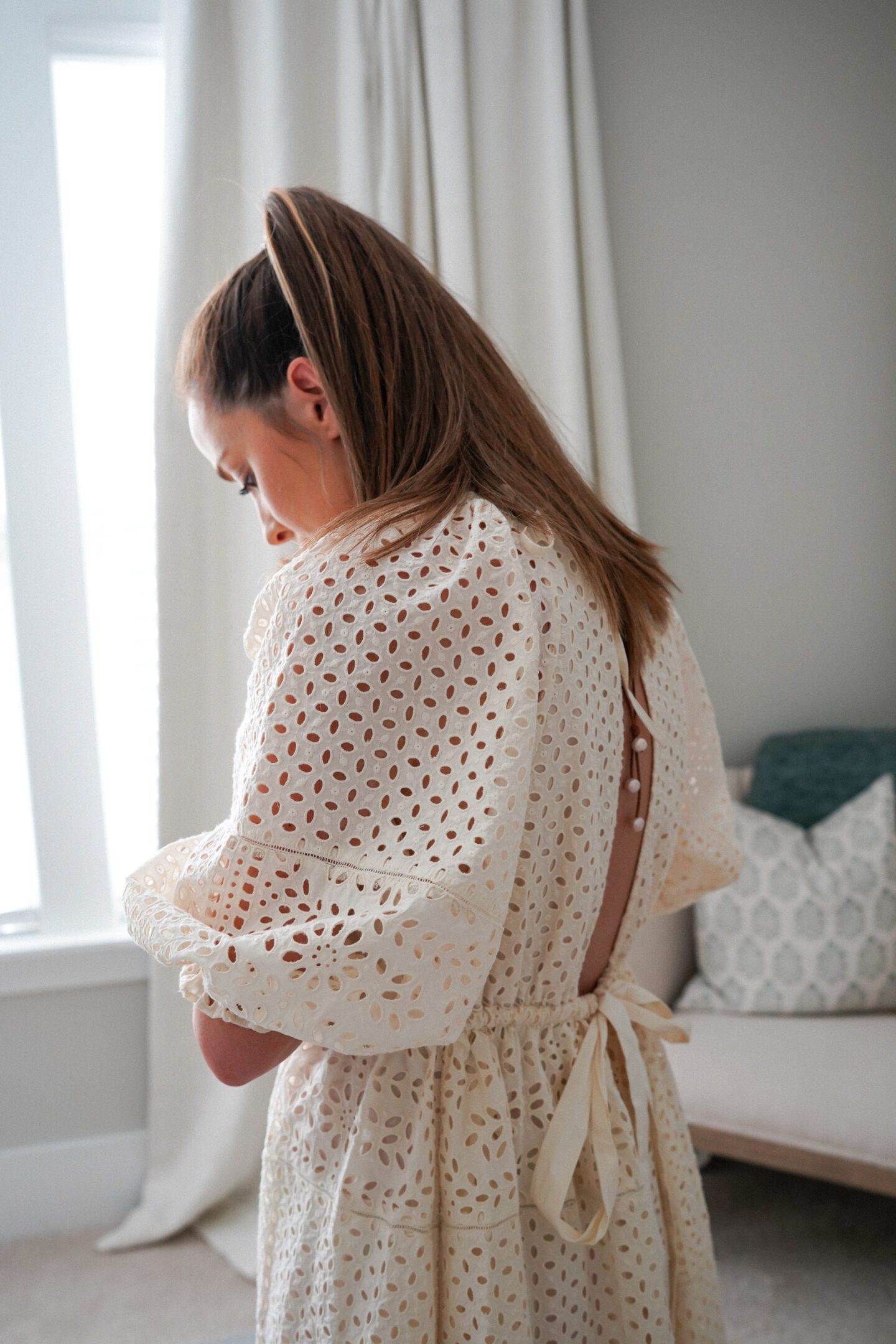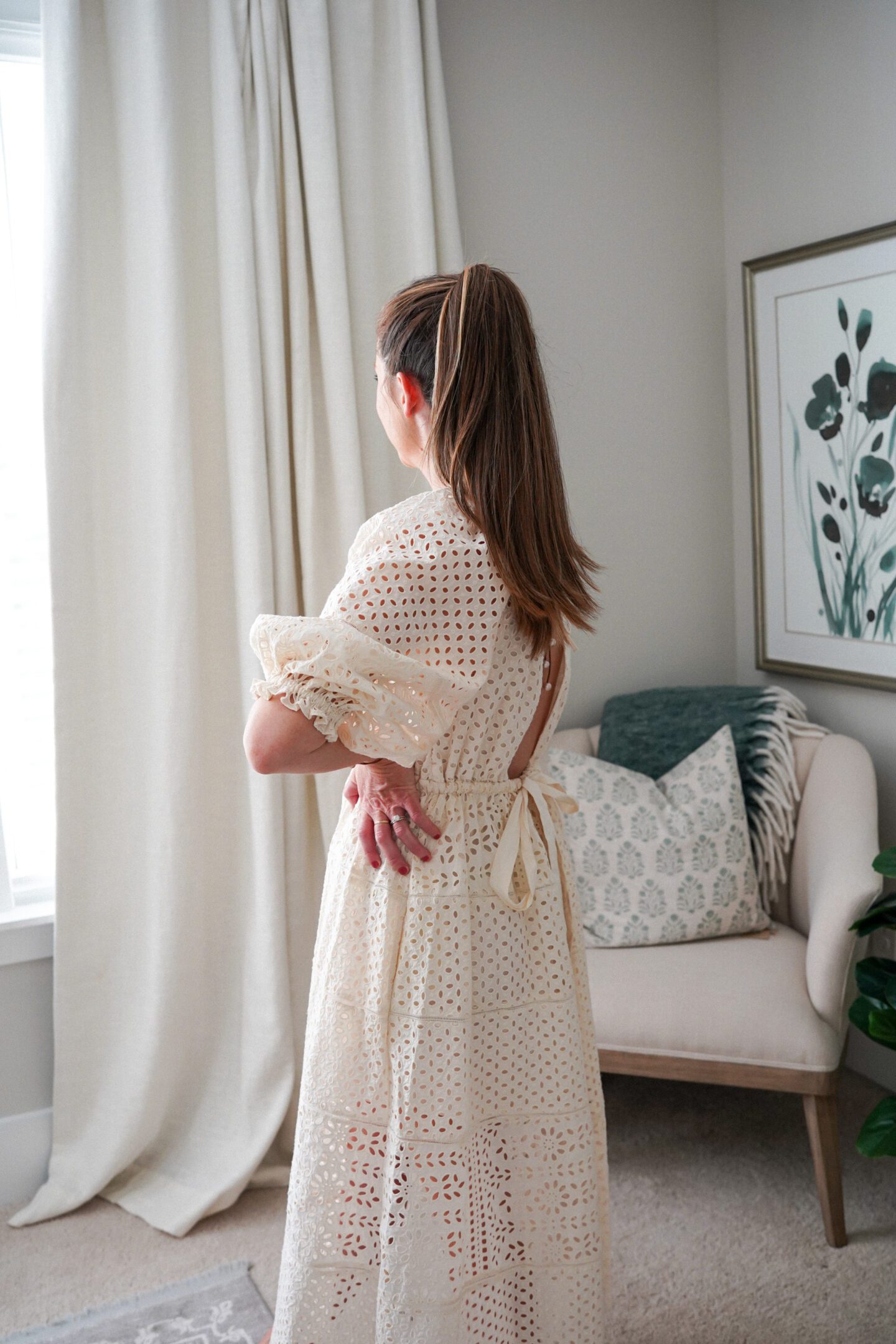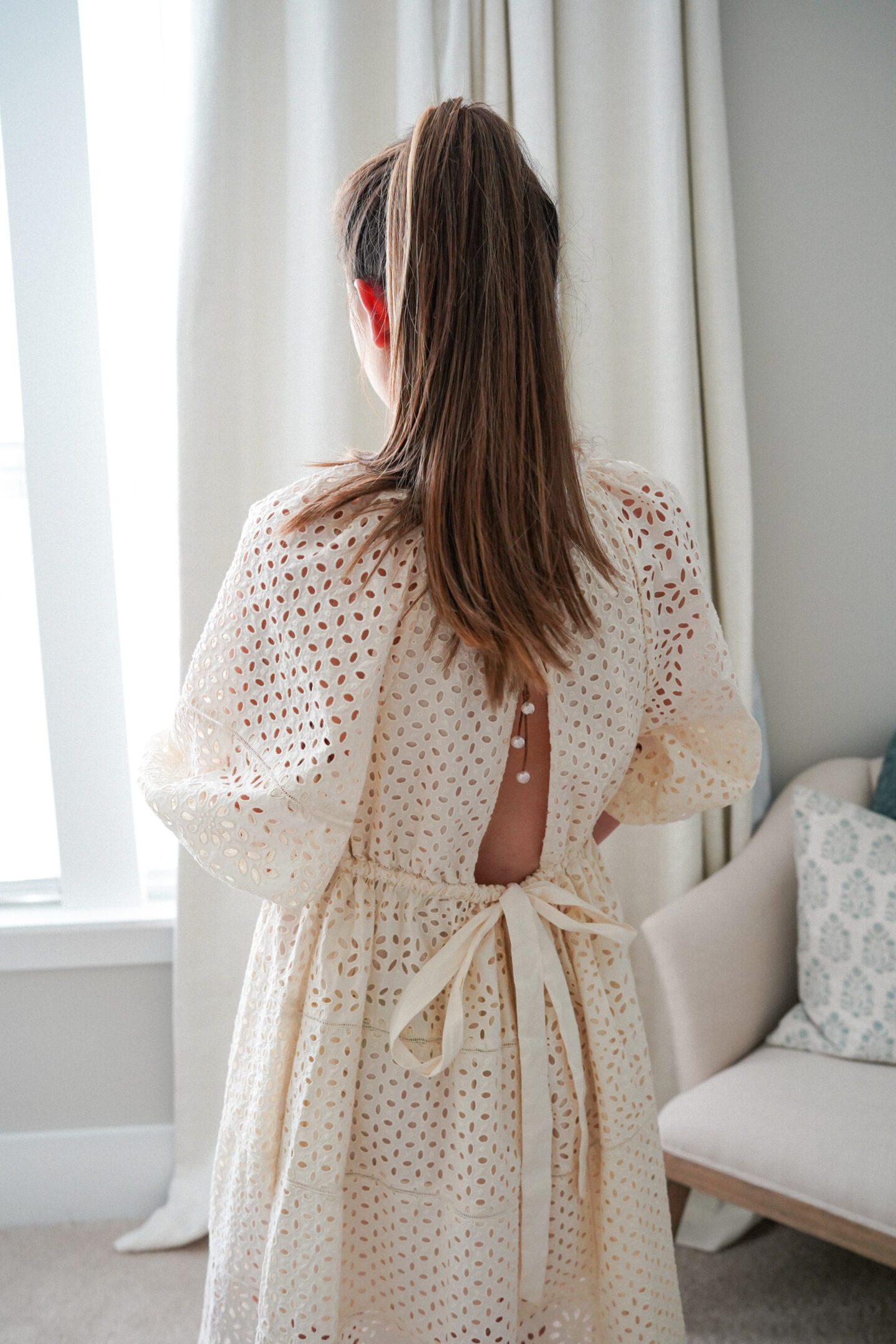 I've seen so many beautiful sundresses pop up this season offering pretty midi or maxi silhouettes with cut-outs on the sides or back, so it's clear this is a style that is not going anywhere anytime soon. Here are some of my favorites that I found from some of my go-to retailers at a range of price points:
-A