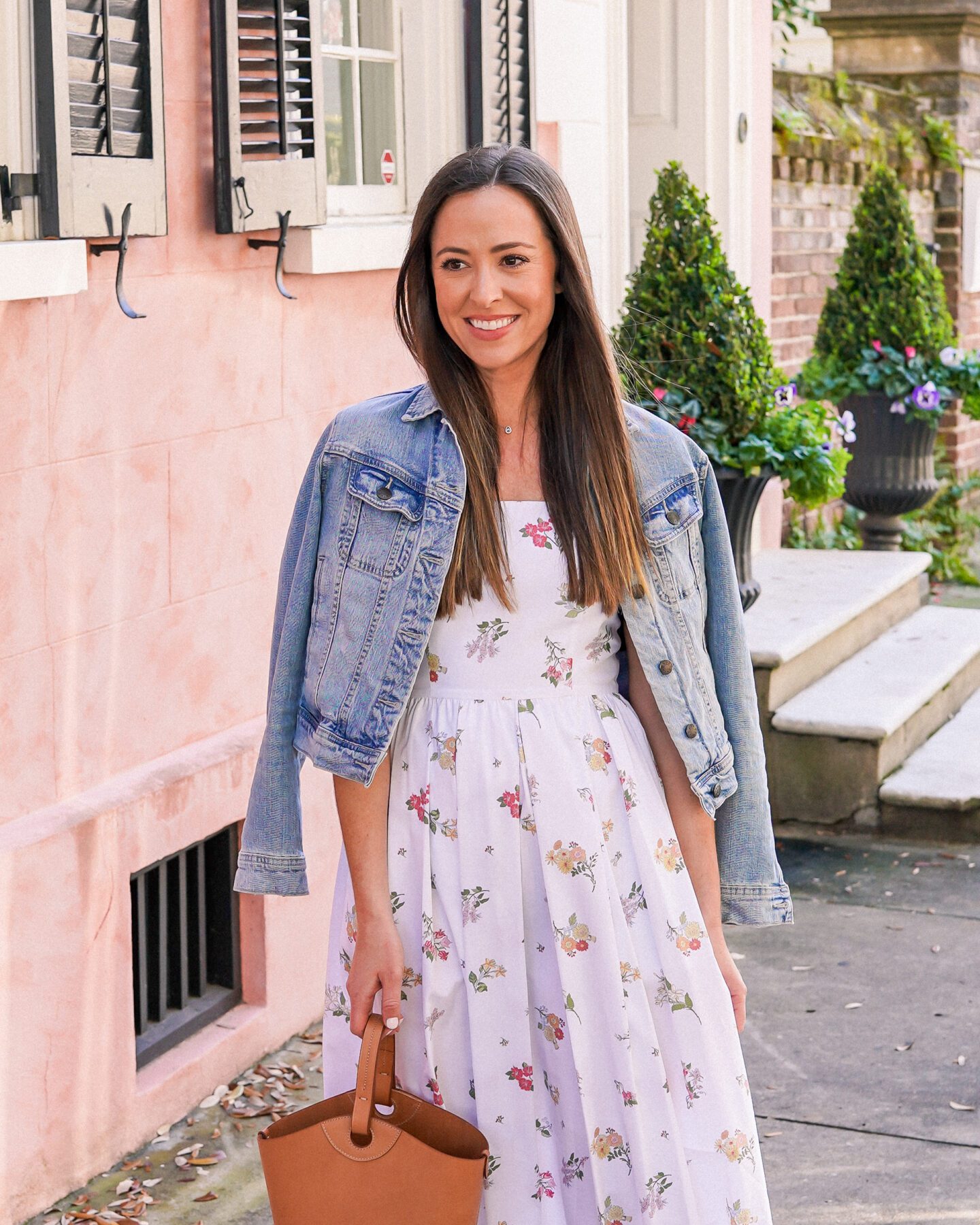 The article of clothing that I truly could not live without may surprise you. It's something that I've been wearing since I was in middle school, and is a closet staple that I believe will truly never go out of style.
It is a …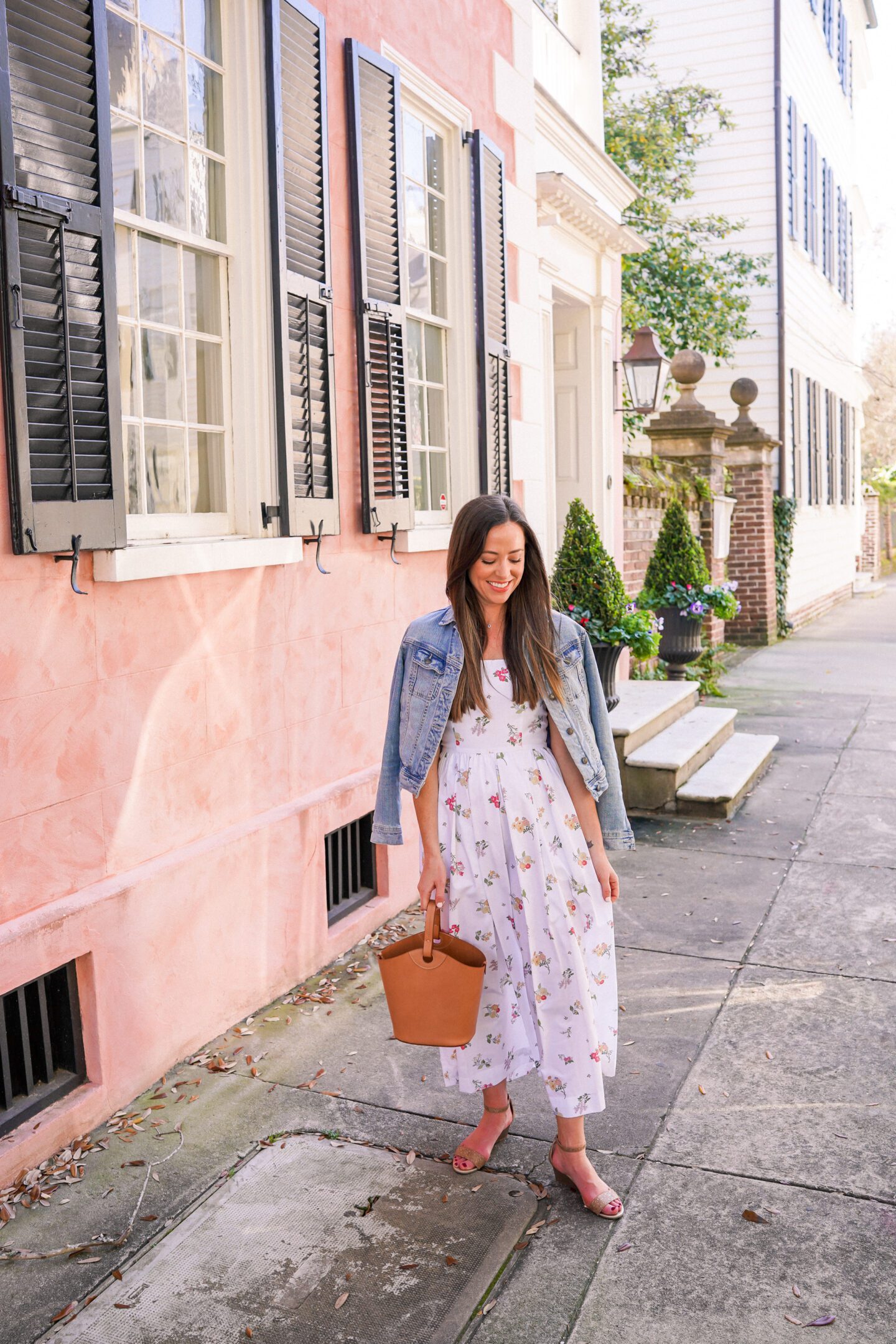 …denim jacket!
I find myself reaching for my jean jacket almost every day in the warm weather months. My favorite way to style this classic piece is over a sundress, as it truly is the perfect weight for breezy summer evenings or to wear over your shoulders inside a restaurant when the air conditioning is turned up!
Perhaps my favorite thing about my denim jackets is that they look better with age, and seemingly last forever… the one I've styled in these photos was a great Urban Outfitters find from maybe 10 years ago, and it still looks exactly the same as when I first purchased it.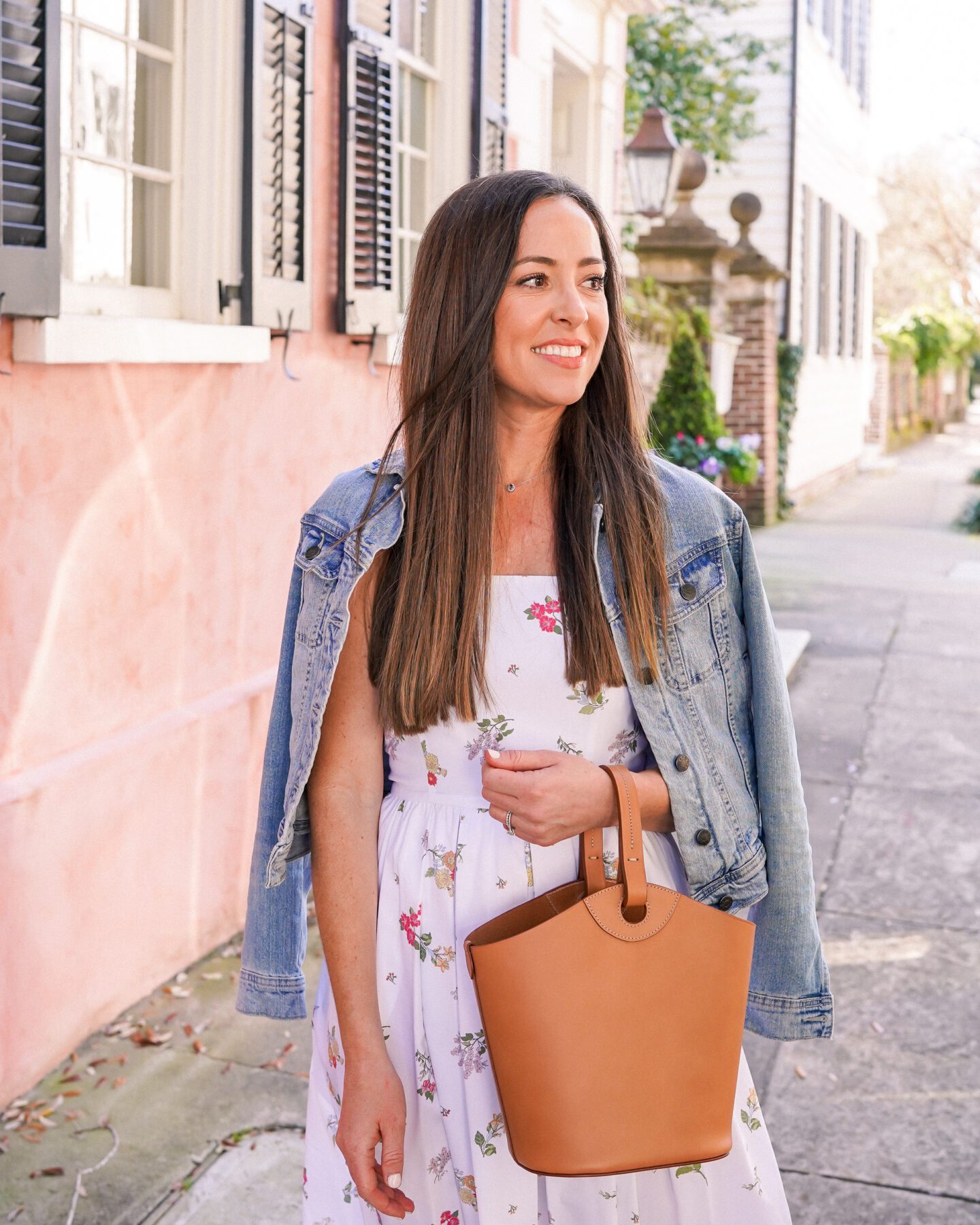 My mom and I were just talking the other day about her jean jacket, which was actually a 'hand-me-down' from my sister that was purchased when she was in high school almost 20 years ago!. My sister actually requested it back from my mother recently, so it's now been deemed "the traveling jacket" between the two of them.
I rotate my blue denim jacket and my white denim jacket, depending on the outfit I'm wearing. In my opinion, both are wardrobe essentials and will easily help you achieve an effortlessly styled look for the warm weather months.
I've rounded up some favorites to shop below! In the process of doing so, I was excited to see so many great ones well under $100, like this white one from J.Crew Factory, and this dark denim one on sale for 50% off.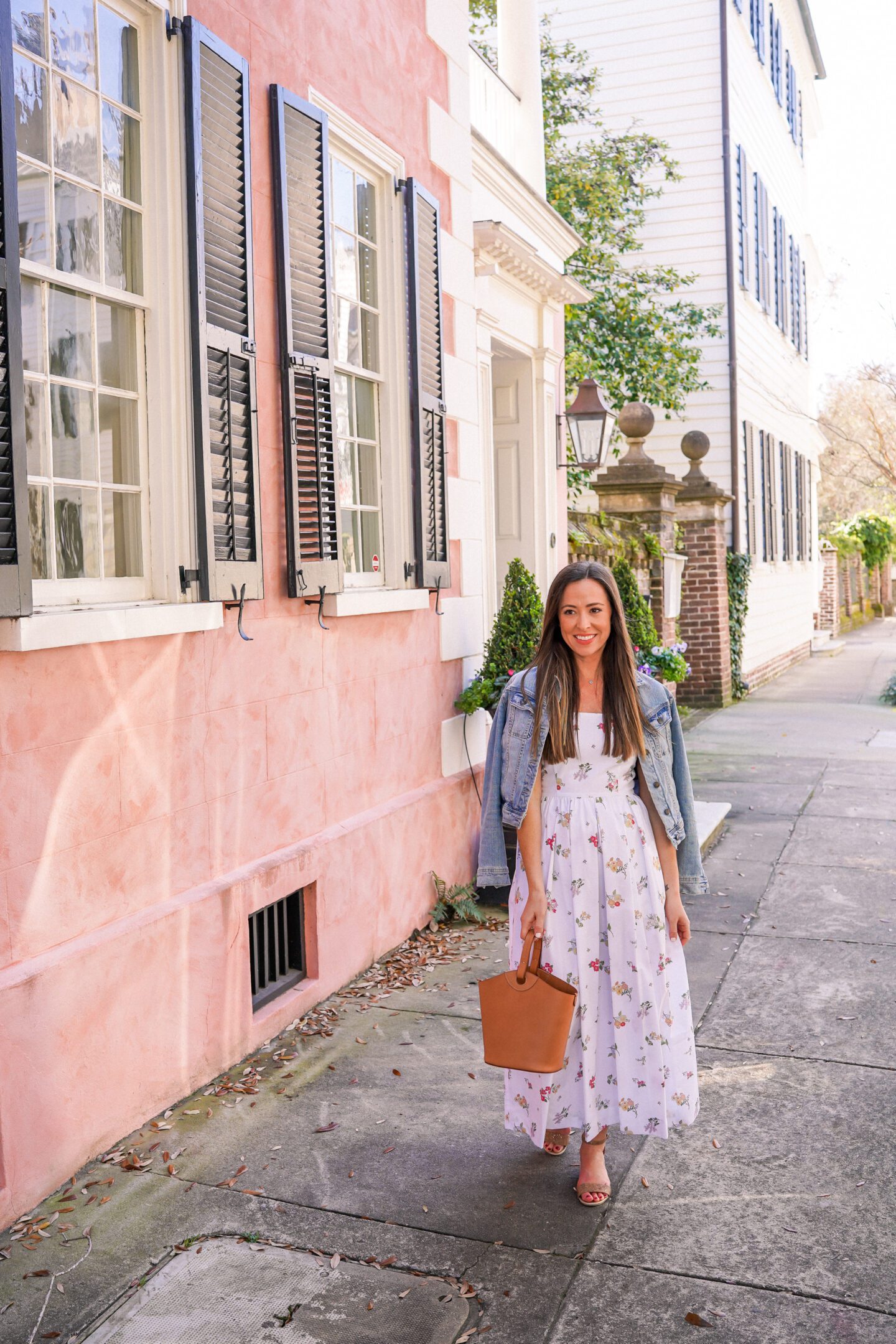 Also, I'd be remiss not to mention my dress that's featured in these photos. It was a special purchase from Coco Shop last year and remains a favorite. I love Coco Shop's collection of beautiful dresses and resort-wear. Their pieces truly evoke that carefree, on-vacation feeling that I know we're all searching for in the summer months! While this exact dress is sold out, this silhouette is offered in several other beautiful prints, like this pink bougainvillea one and this gorgeous blue and green print. They are investment pieces but are sure to be in your closet for a long time!
-A