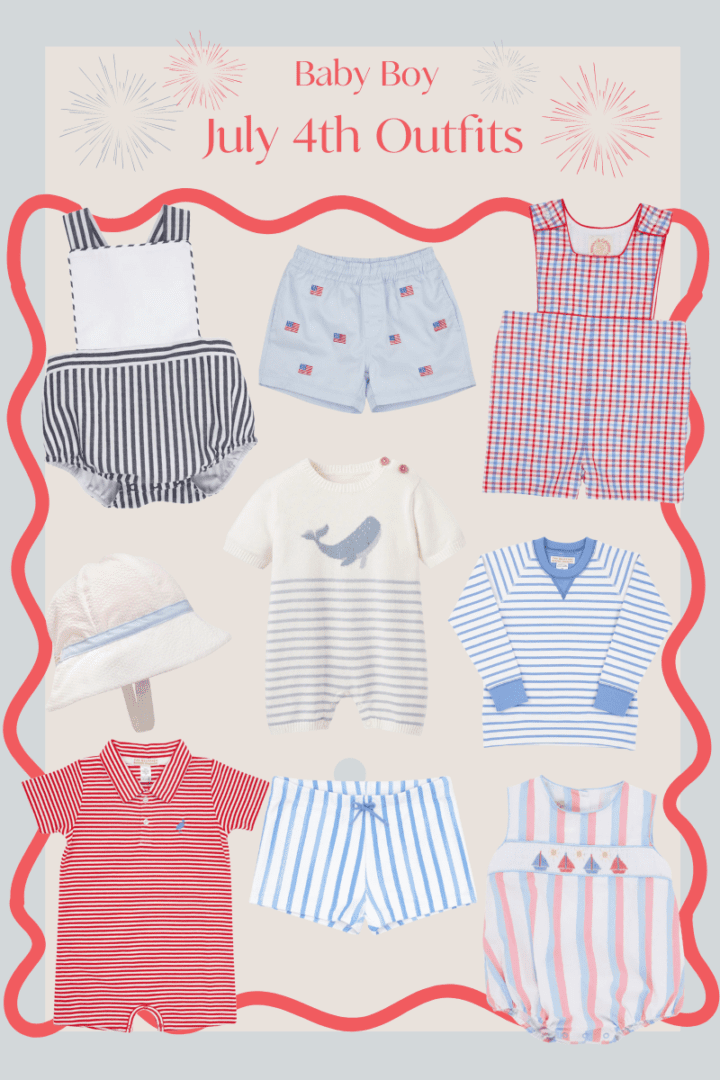 I cannot get over how cute little boy clothes are! Of course, clothing for little girls is super sweet, but there is something about baby boy clothes that gets me every time!
WIth Memorial Day and July 4th holiday approaching, I'm loving all things red, white, and blue, and there are so many sweet pieces out there to dress your baby boy in for these patriotic holidays!
I recently ordered this adorable jon-jon from The Beaufort Bonnet Company (a favorite!) which inspired this round-up of outfits.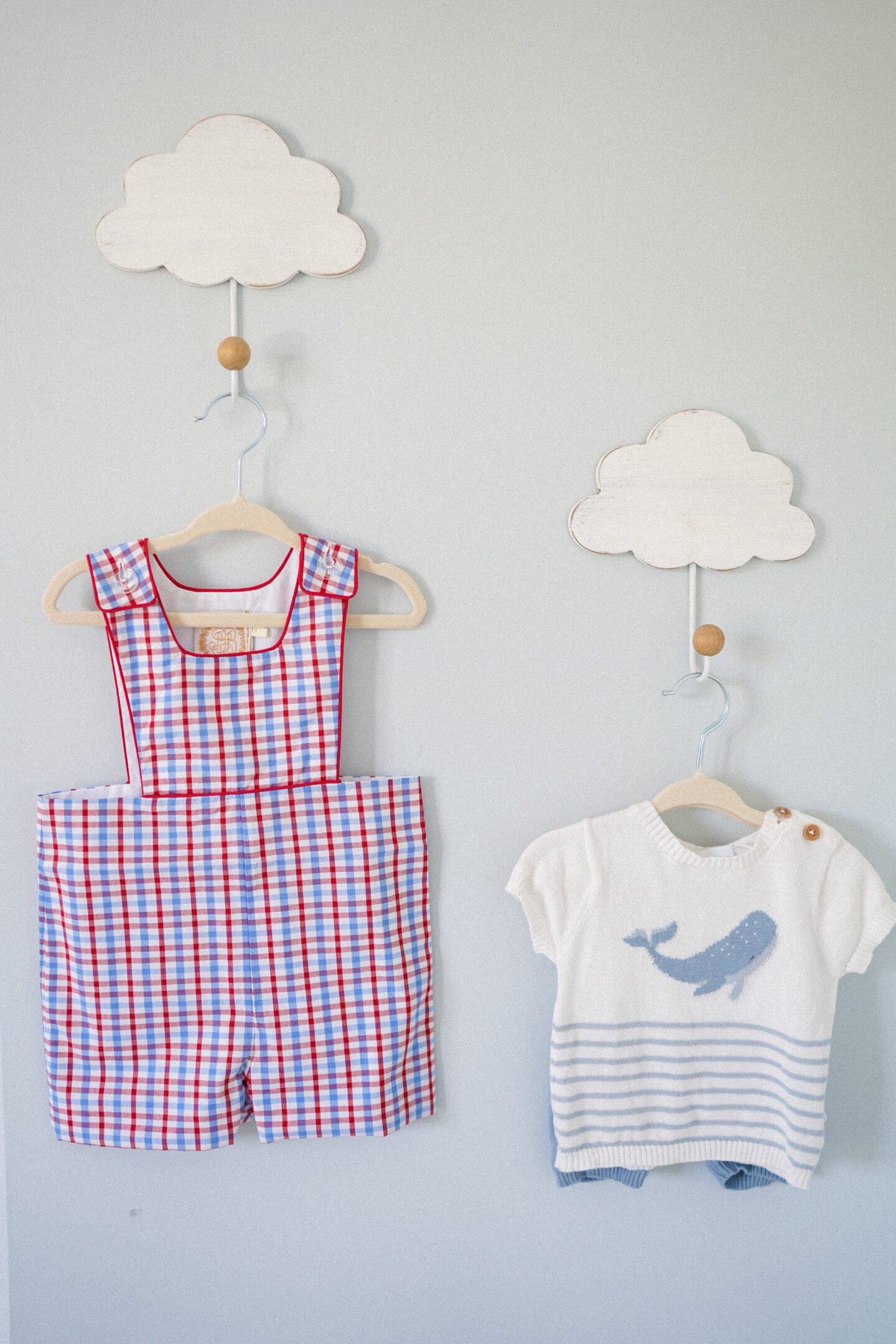 Here are some others I'm eyeing below!
-A