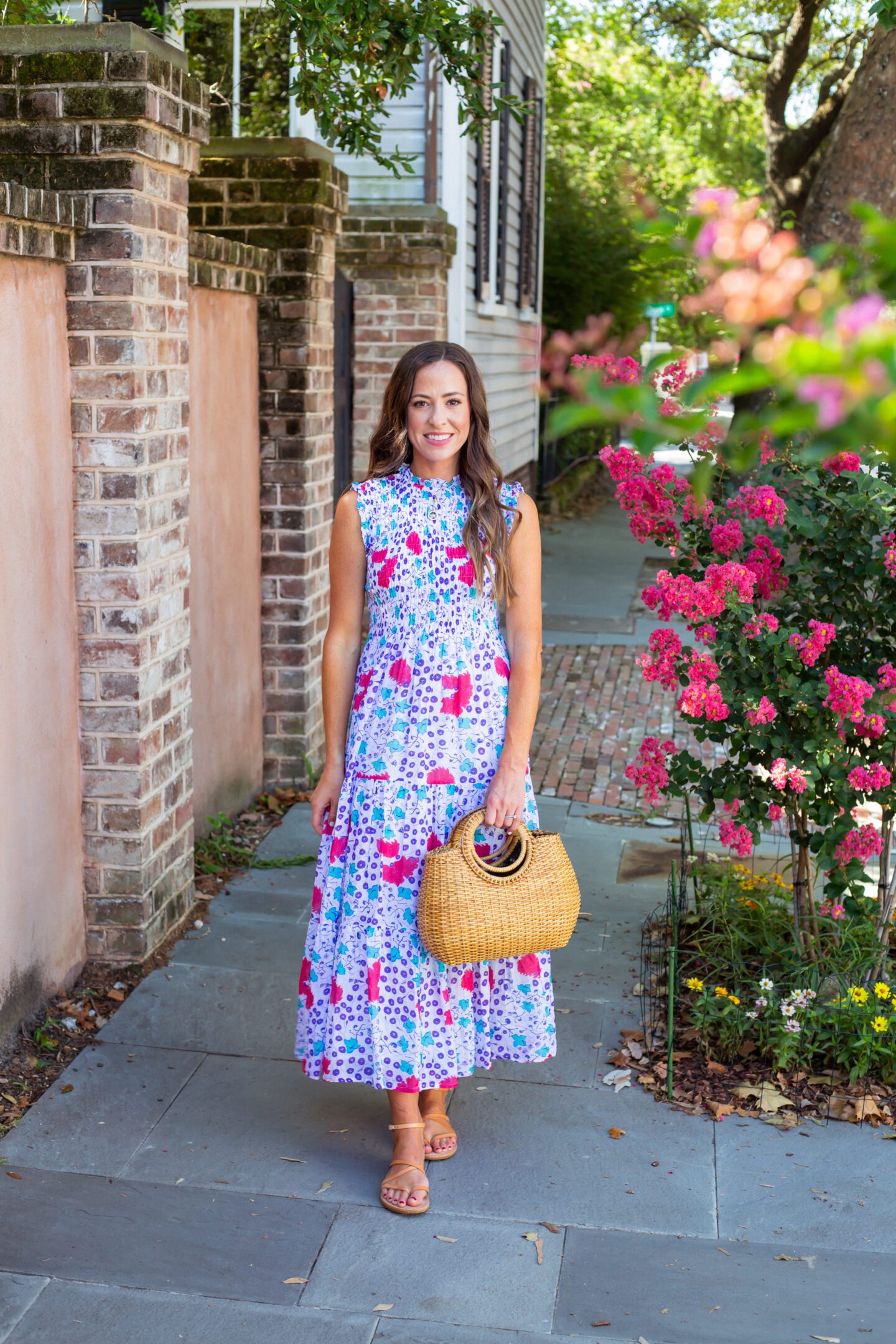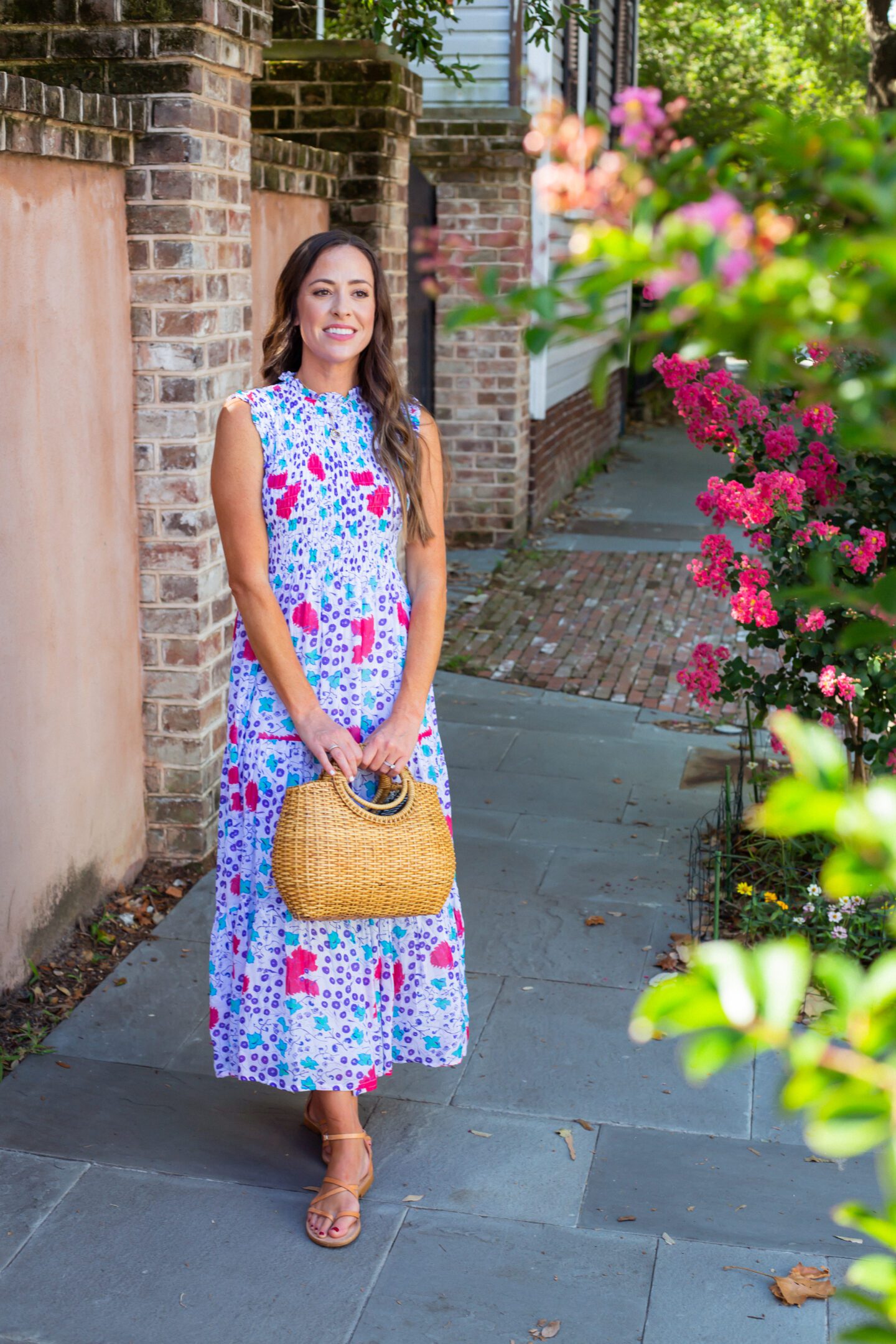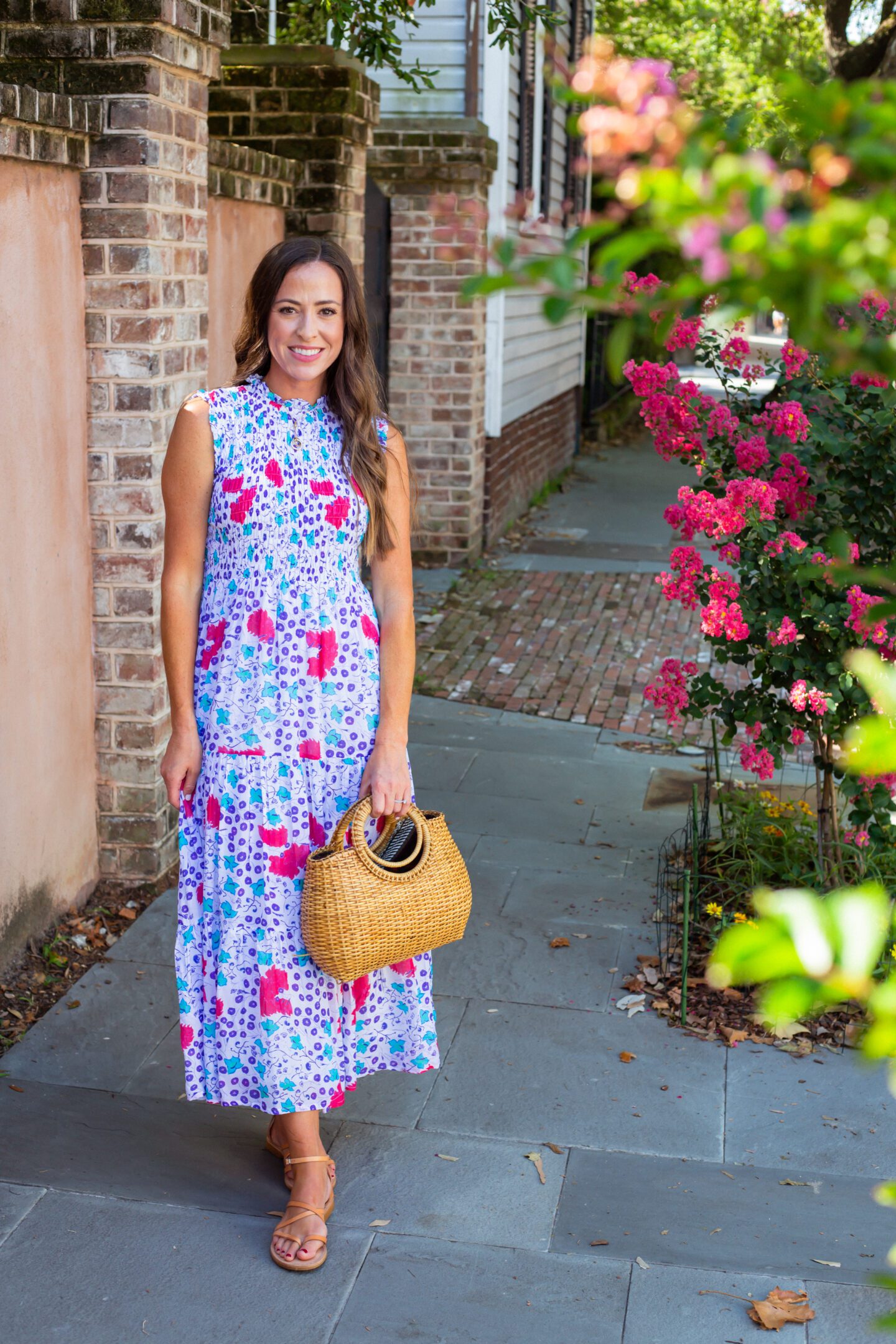 One thing I especially love about Charleston is that there is not a bad time of year to visit or live here. Yes, it certainly is warm during the summer months, but there are so many fun activities and things to do this time of year, which leads it to have it's own appeal! Here are a few of my favorite activities to do in the summer:
---
Walk Around the Historic District of Downtown Charleston: An activity that is perfect to do any time of year, I really do love it during the summer months. While it can be a bit warm, the city is awash with color this time of year with the blooming crepe myrtle trees. Explore the South of Broad area, where you'll find historic homes, secret gardens, the Battery, and White Point Garden.
Have a Picnic in the Park: I wrote a blog post last year about my favorite parks in downtown Charleston. Summertime is perfect to pack a picnic lunch and get outside to one of the several beautiful parks in the Charleston area. My favorites are Hampton Park and White Point Garden.
Visit the Beach: A no-brainer in the Summer! Summer is always a wonderful time to enjoy our beautiful beaches. Each beach in our area – Sullivan's Island, Isle of Palms, Folly Beach, and the Beachwalker Beach at Kiawah all have their own unique appeal.
Get Out on the Water: Summer is the perfect time to get out on the water, be it in a boat, a kayak, or a paddle board. Coastal Expeditions offers kayak and paddle board rentals, and also offers tours and excursions. Some examples include guided kayak tours, boat tours, paddle board tours, hikes, and more! Michael and I did the Bulls Bay excursion last year and had such a blast. I wrote a blog post on it in case you're interested in planning one yourself!
Visit a Brewery: I am not personally a beer drinker, but our area has quite the offering of breweries! You'll find several options in downtown Charleston, including Revelry Brewing, Edmunds Oast Brewing Co., and Palmetto Brewing Co, and several in North Charleston (right up the peninsula), such as Holy City Brewing. On Johns Island, there is Low Tide Brewing and The Estuary (also known for their coffee!).
Tour a Plantation: The Charleston area has several beautiful historic plantations that you can visit for a tour. Boone Hall Plantation, Middleton Place, and Magnolia Plantation & Gardens each are full of history and beautiful sights.
Enjoy Dining on the Water: The summer months are a great time to dine outside on the water to take advantage of the breezes. Some favorite spots to do so are on Shem Creek, where you'll find plenty of waterfront dining options, including Tavern & Table, Saltwater Cowboys, and Red's Icehouse. These areas tend to get crowded on the weekend, but for good reason – it offers great views, where you'll be able to watch boats come in and possibly spot a few dolphins, too! Other area waterfront dining options include Fleet Landing in Downtown Charleston, The Kingstide on Daniel Island, California Dreaming in West Ashley, and Coda Del Pesce on Isle of Palms.
Visit a Farmers Market: Summer is the perfect time to visit a farmers market for fresh produce grown locally in our area. One of the largest farmers markets in our area is The Charleston Farmers Market, held in downtown Charleston at Marion Square from 8 am to 2 pm on Saturdays. The Sunday Brunch Farmers Market on James Island is another popular weekly destination. This market is held on Sundays from 11 am to 3 pm. There are several farm stands on Johns Island, some of which are open throughout the week. Our favorite on Johns Island is Rosebank Farms, open 9 am to 6 pm daily. We love visiting here after we've spent the day at the Beachwalker Beach at Kiawah to bring home fresh produce to cook for dinner! Lastly, the Mt. Pleasant Farmers Market is another favorite, and is held on Tuesdays from 3:30 pm to 7 pm.
Enjoy a Rooftop Sunset Cocktail: There is no better time to enjoy sunset views of the Holy City with a cocktail in hand than during the summer months. There are many rooftop bars and dining options in downtown Charleston. My favorites are The Citrus Club at the Dewberry Hotel, The Watch, The Eleve at the Grand Bohemian, the Pavilion Bar at the Market Pavilion Hotel.
---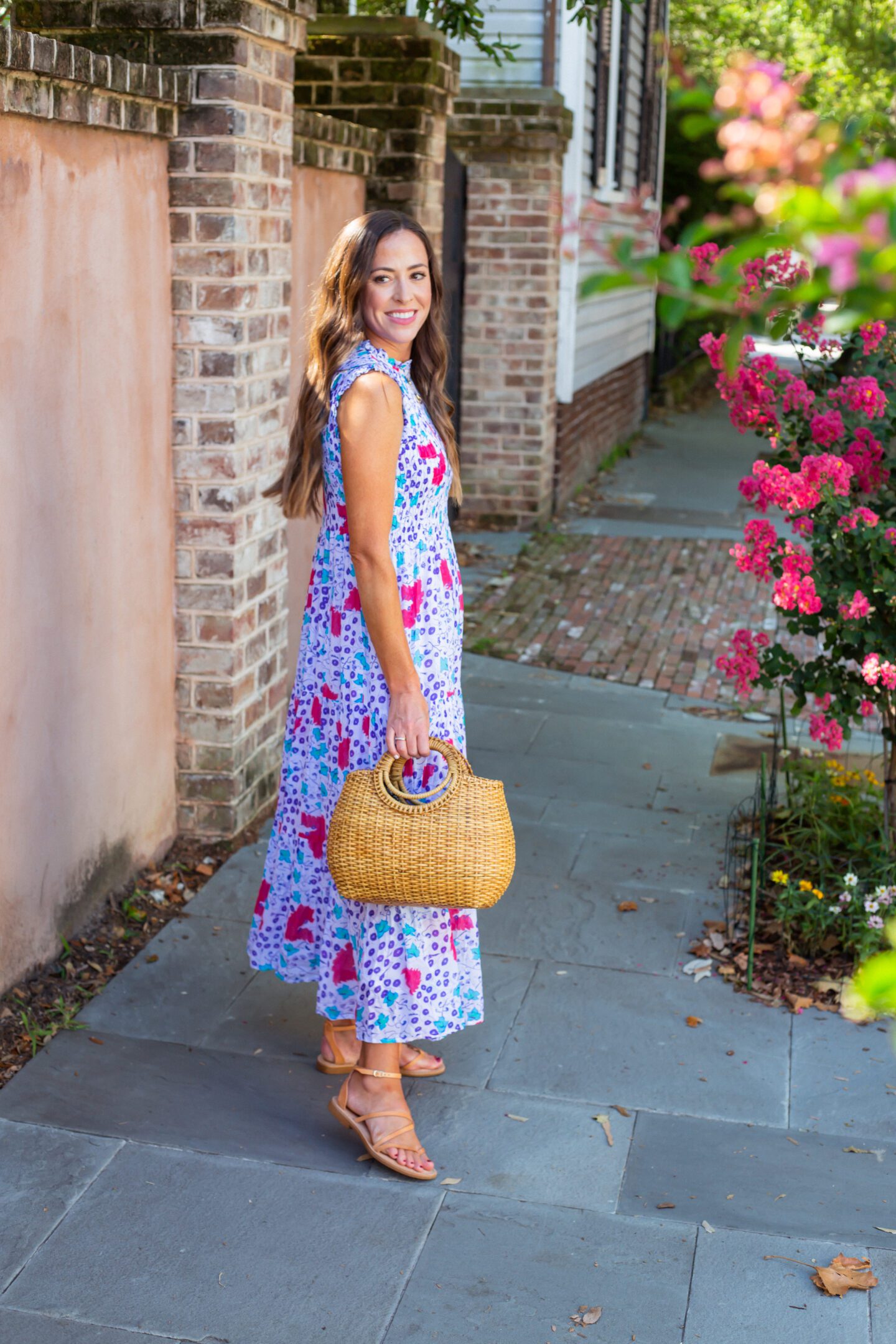 Last weekend, Michael and I enjoyed walking around the historic district downtown. You can see from these photos that everything is in full bloom – couldn't get over how colorful and bright everything was!
A cotton sundress is perfect to wear while exploring to stay cool – our summers are not for the faint of heart! I love this one by Oliphant, and I've actually worn this one over and over the past few weeks because it really is just the perfect summer dress!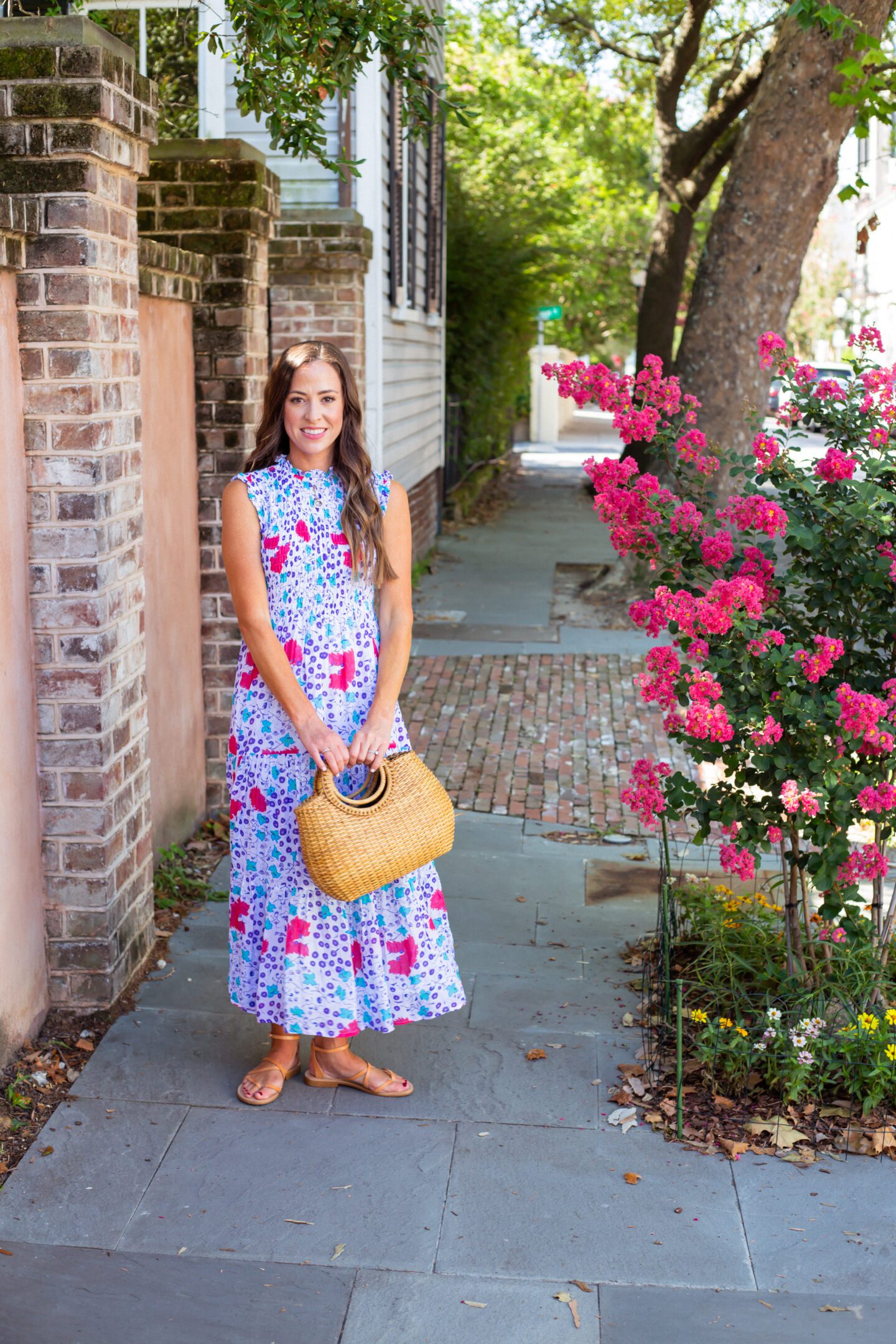 Happy weekend!
-A
Shop the Post: