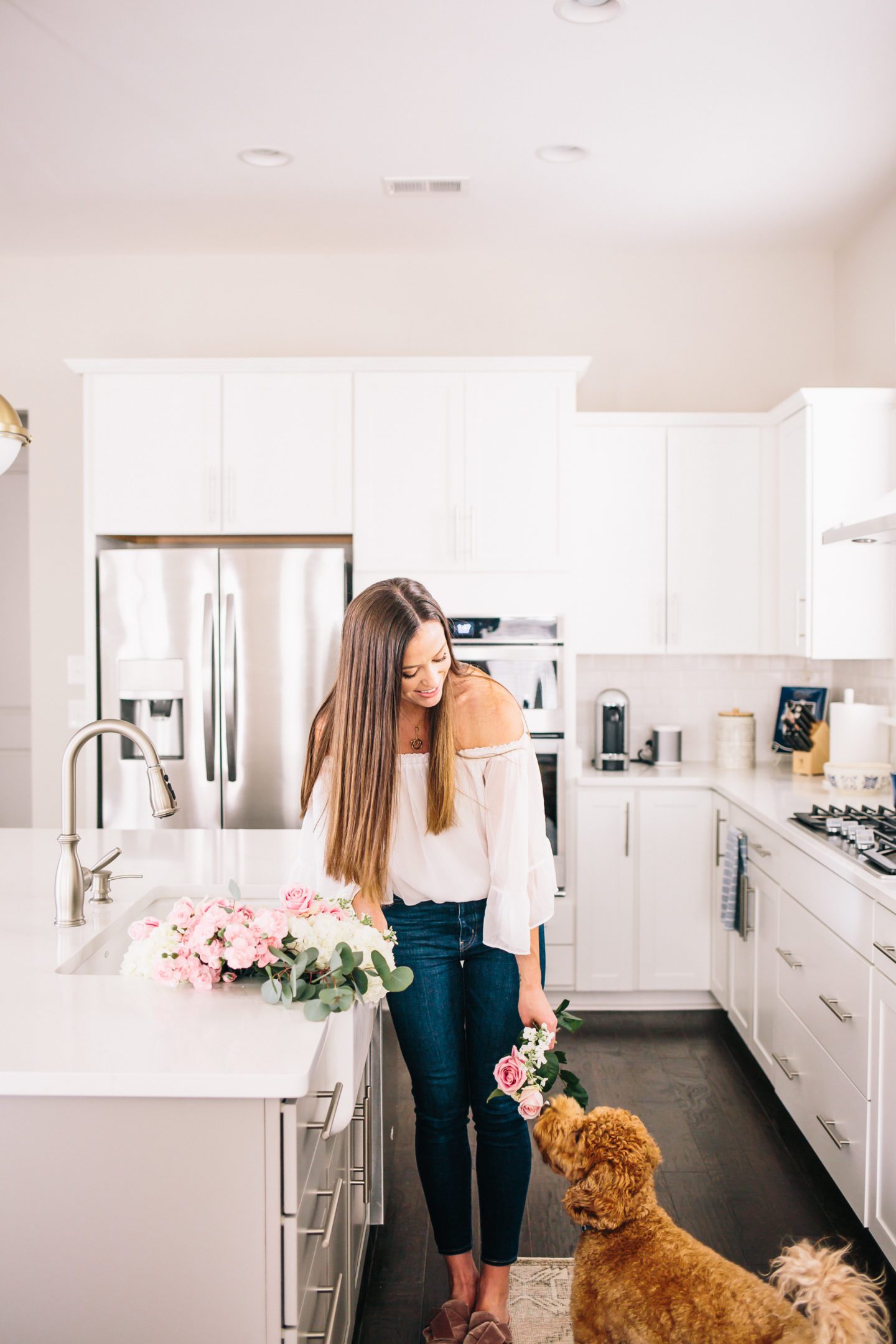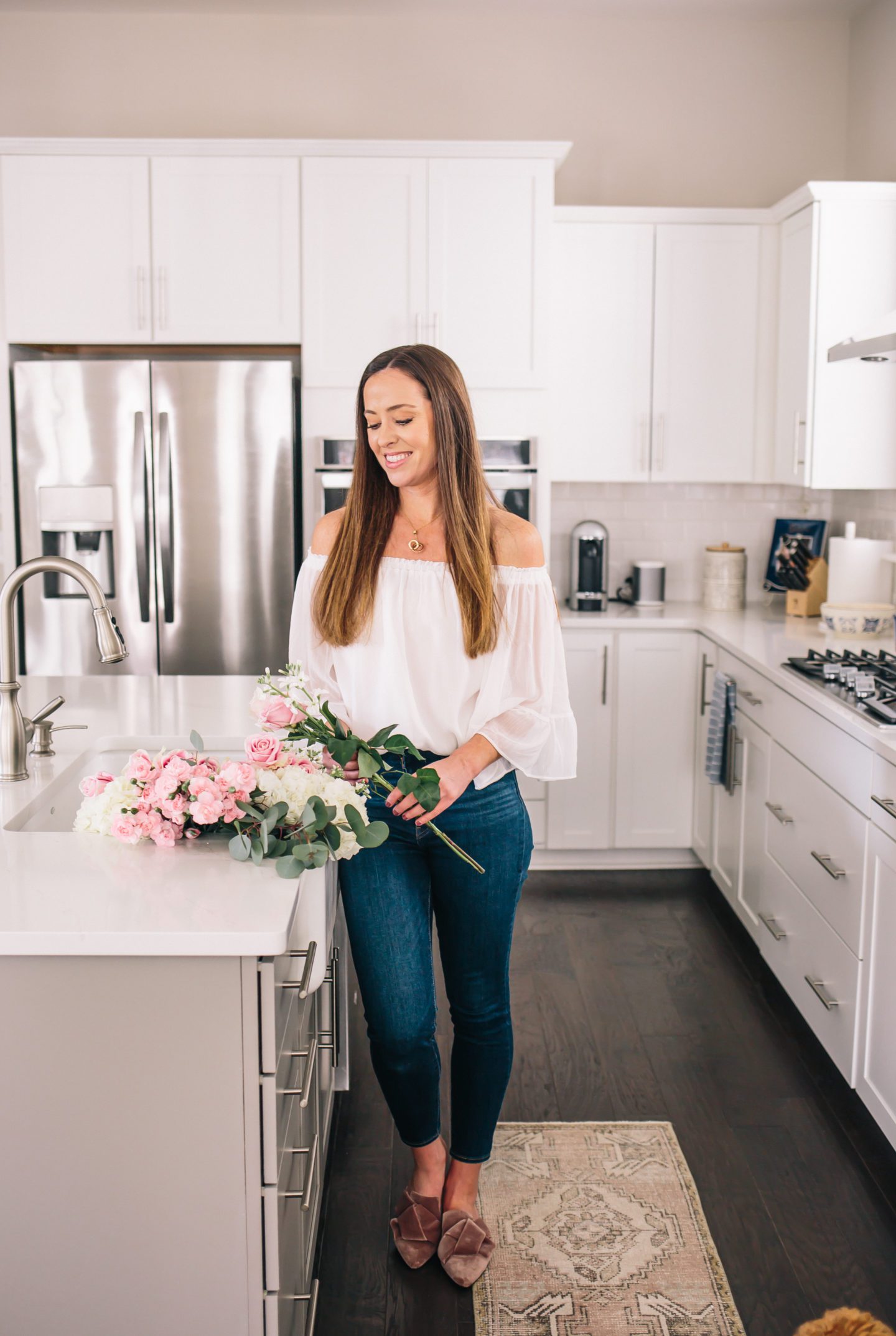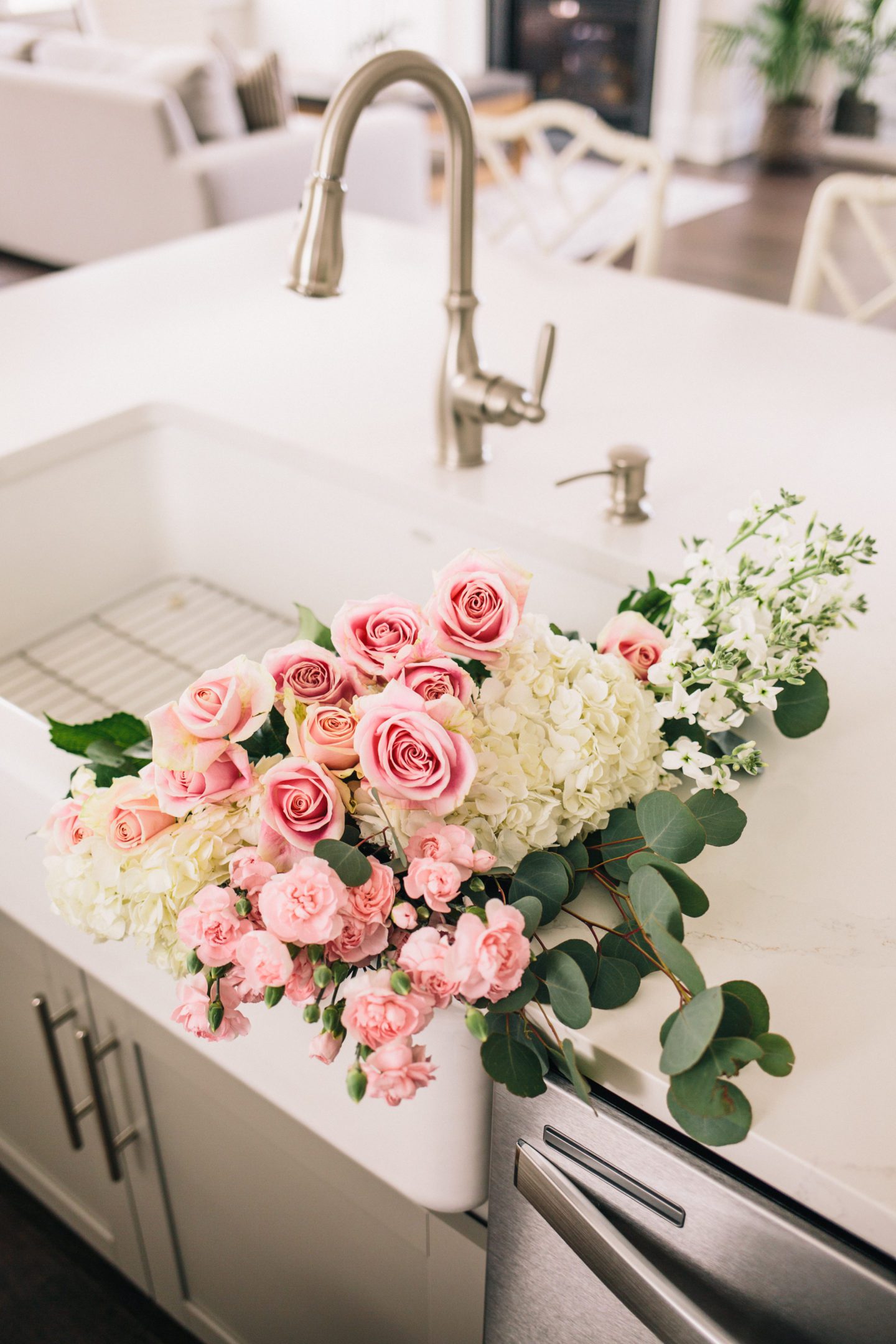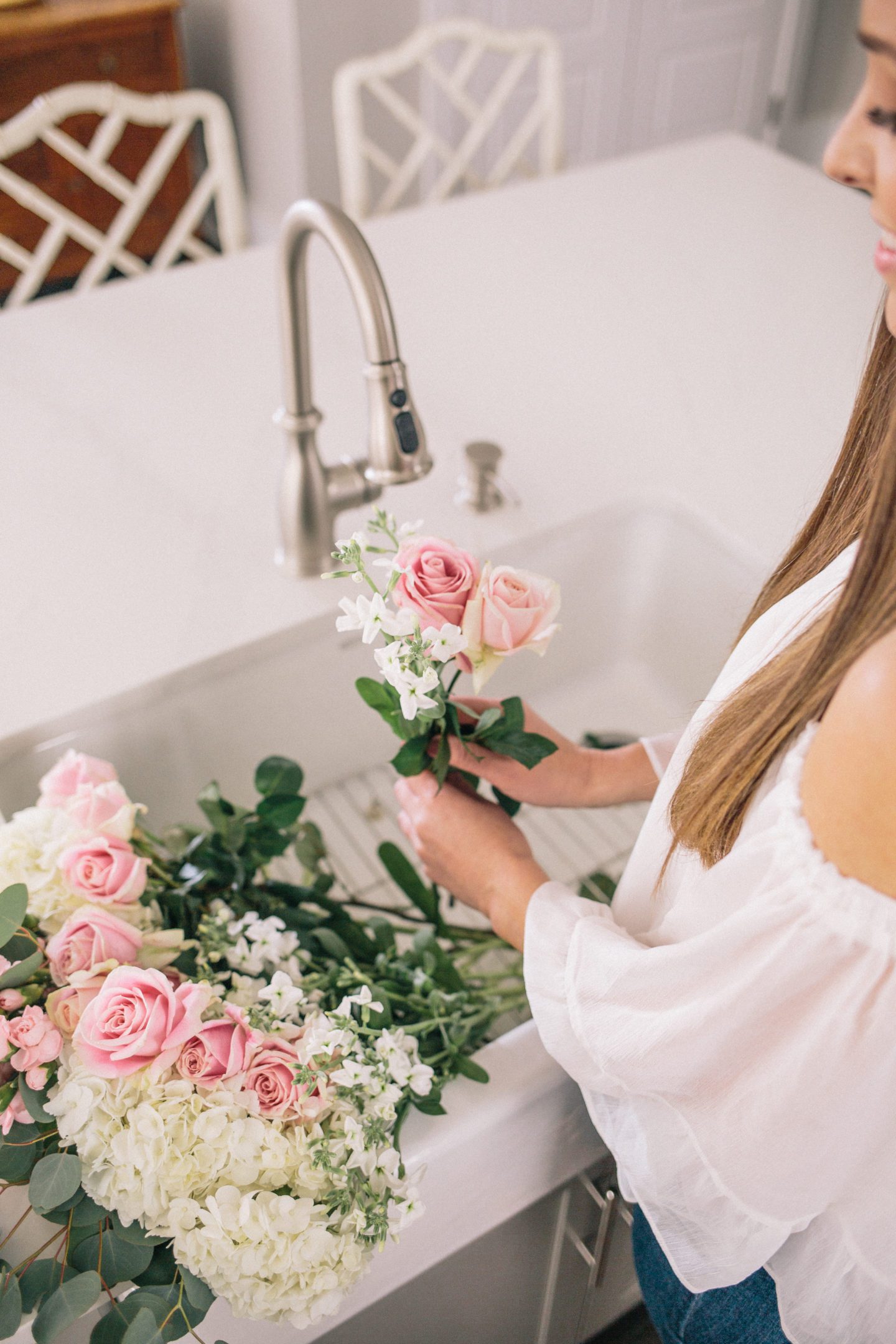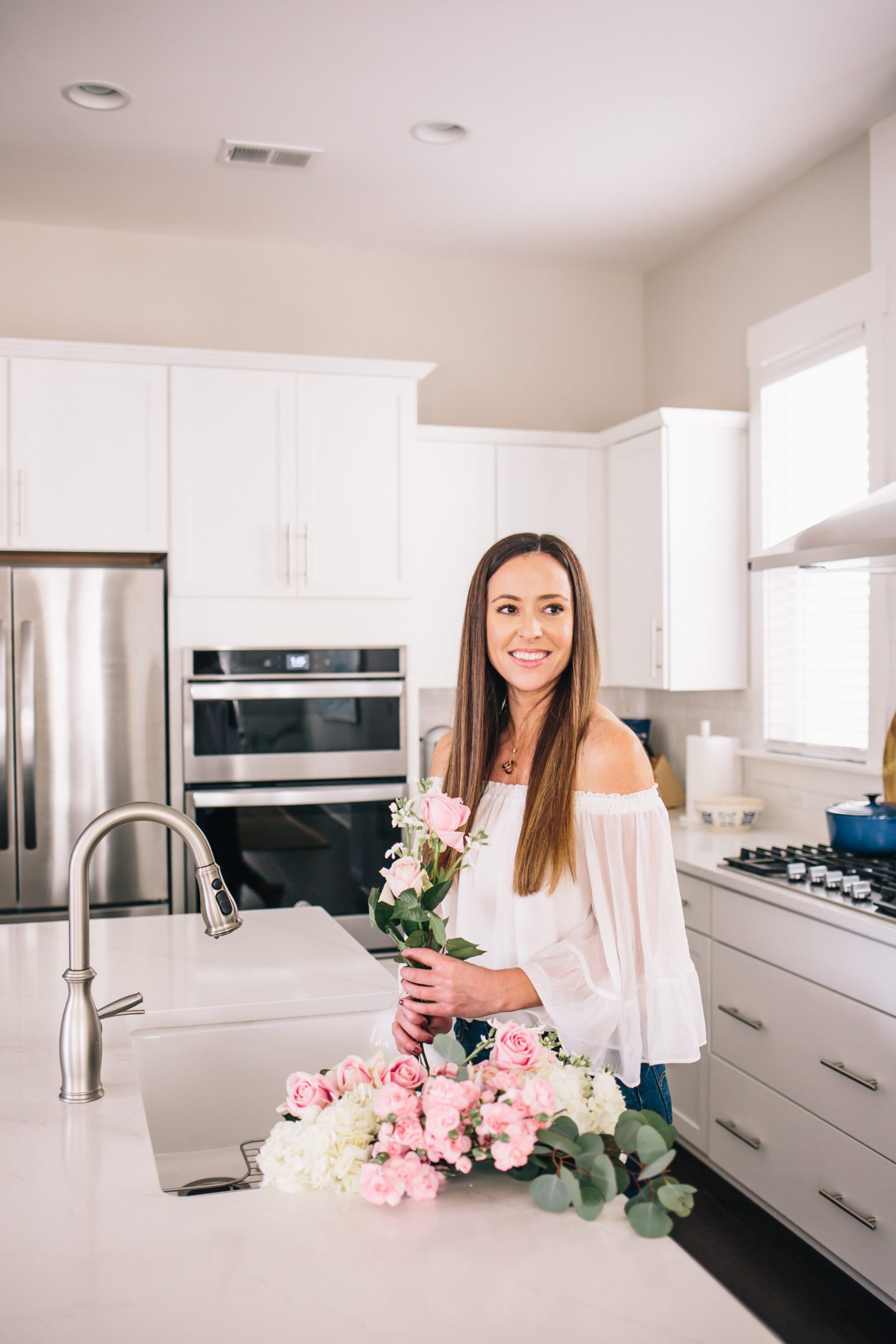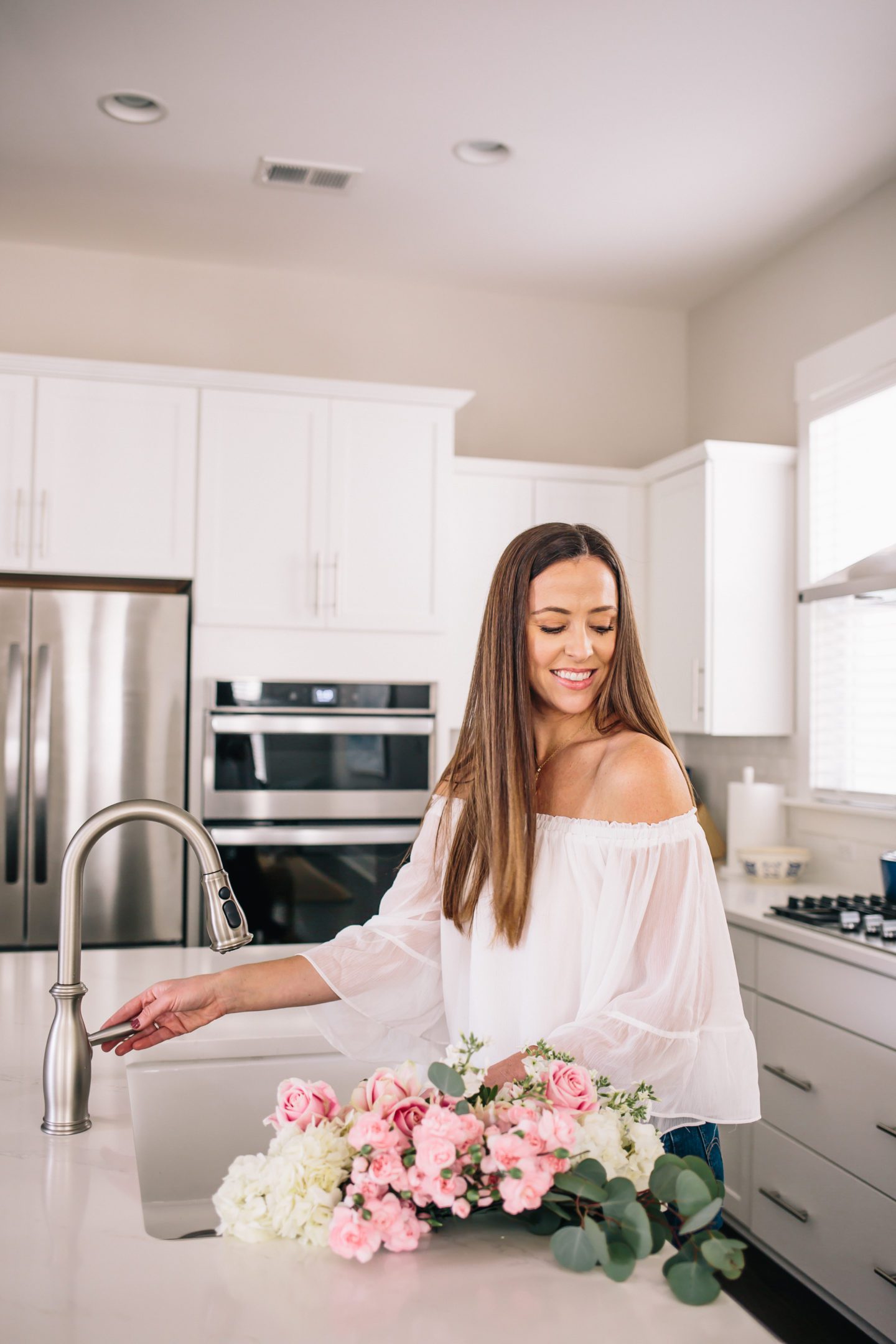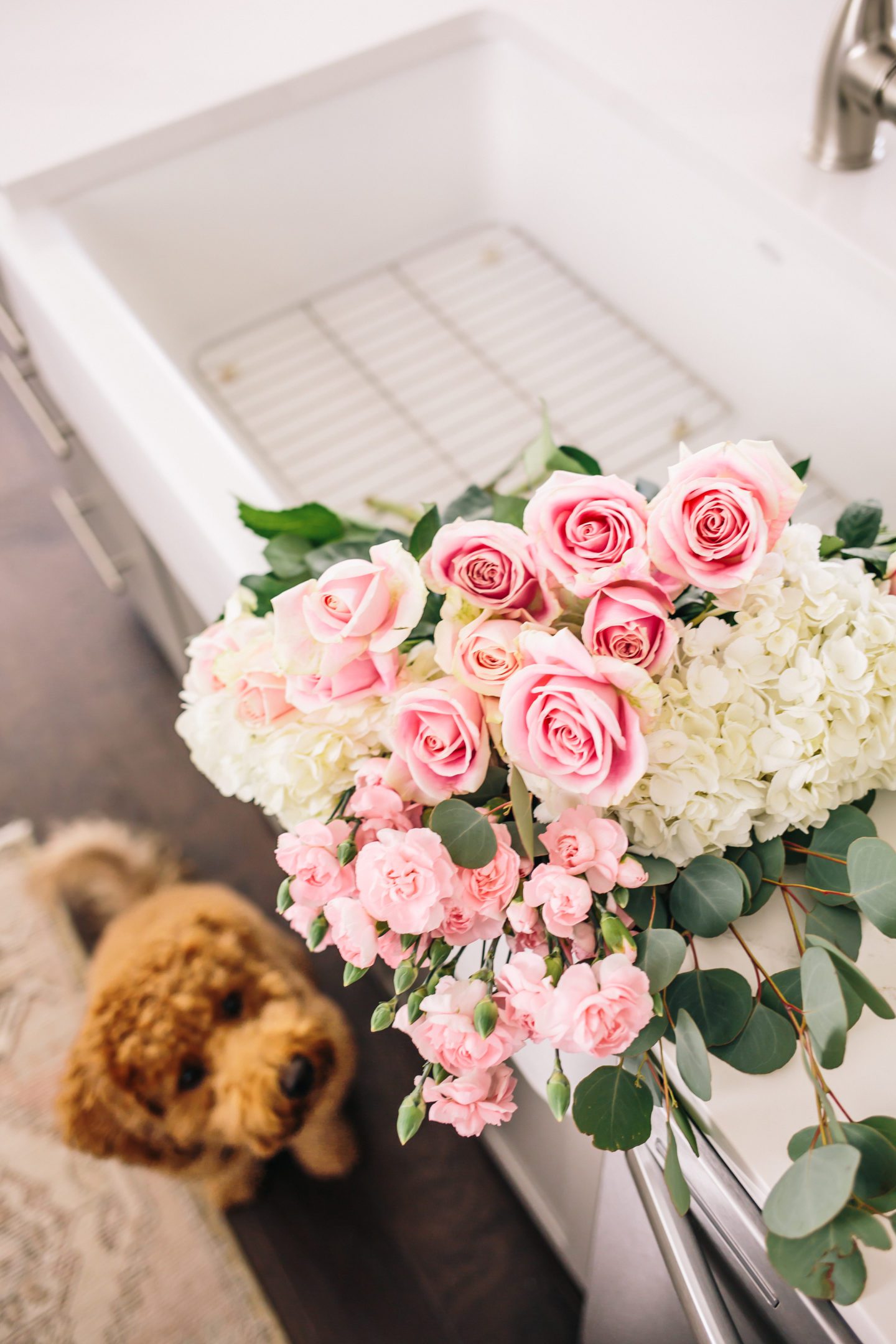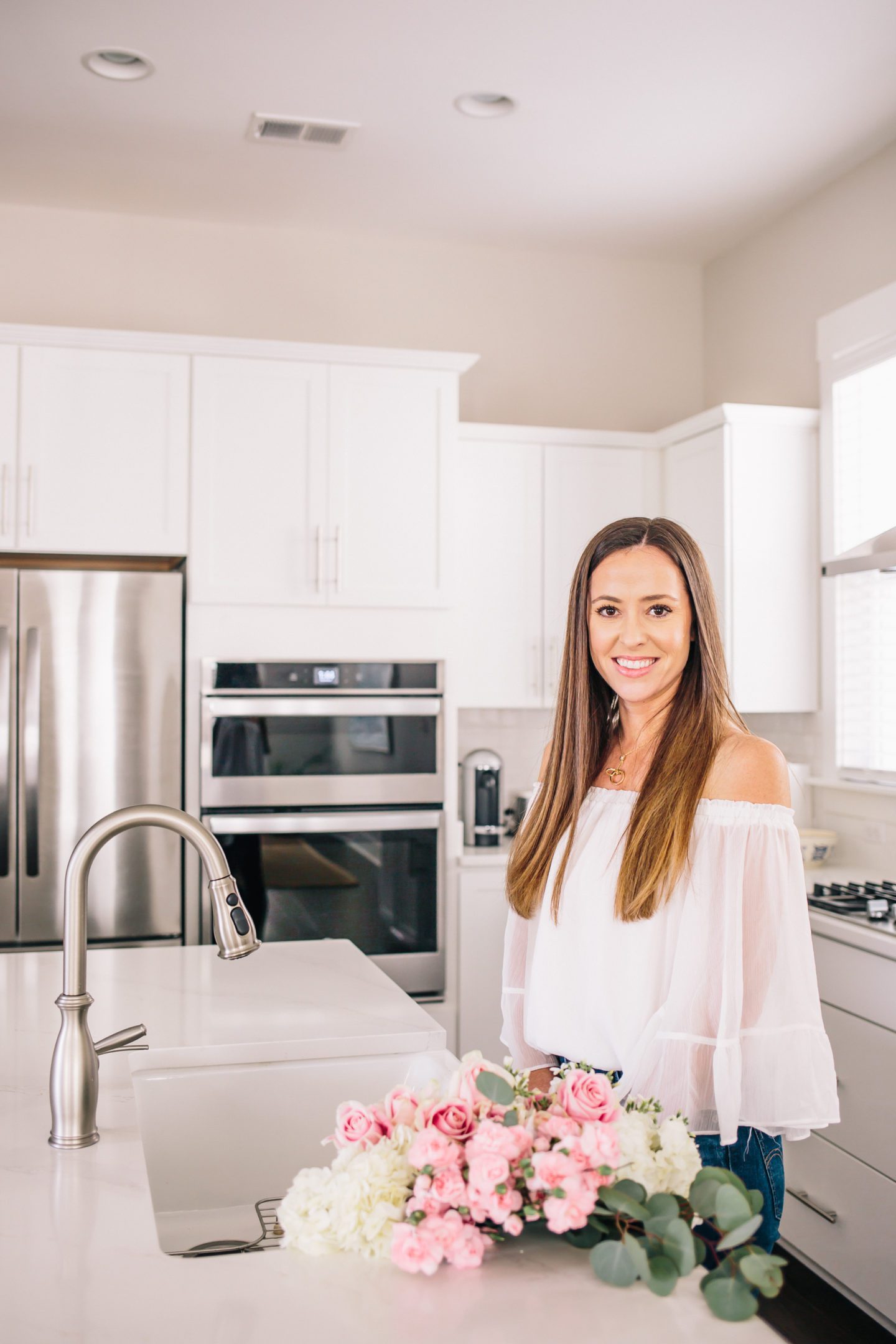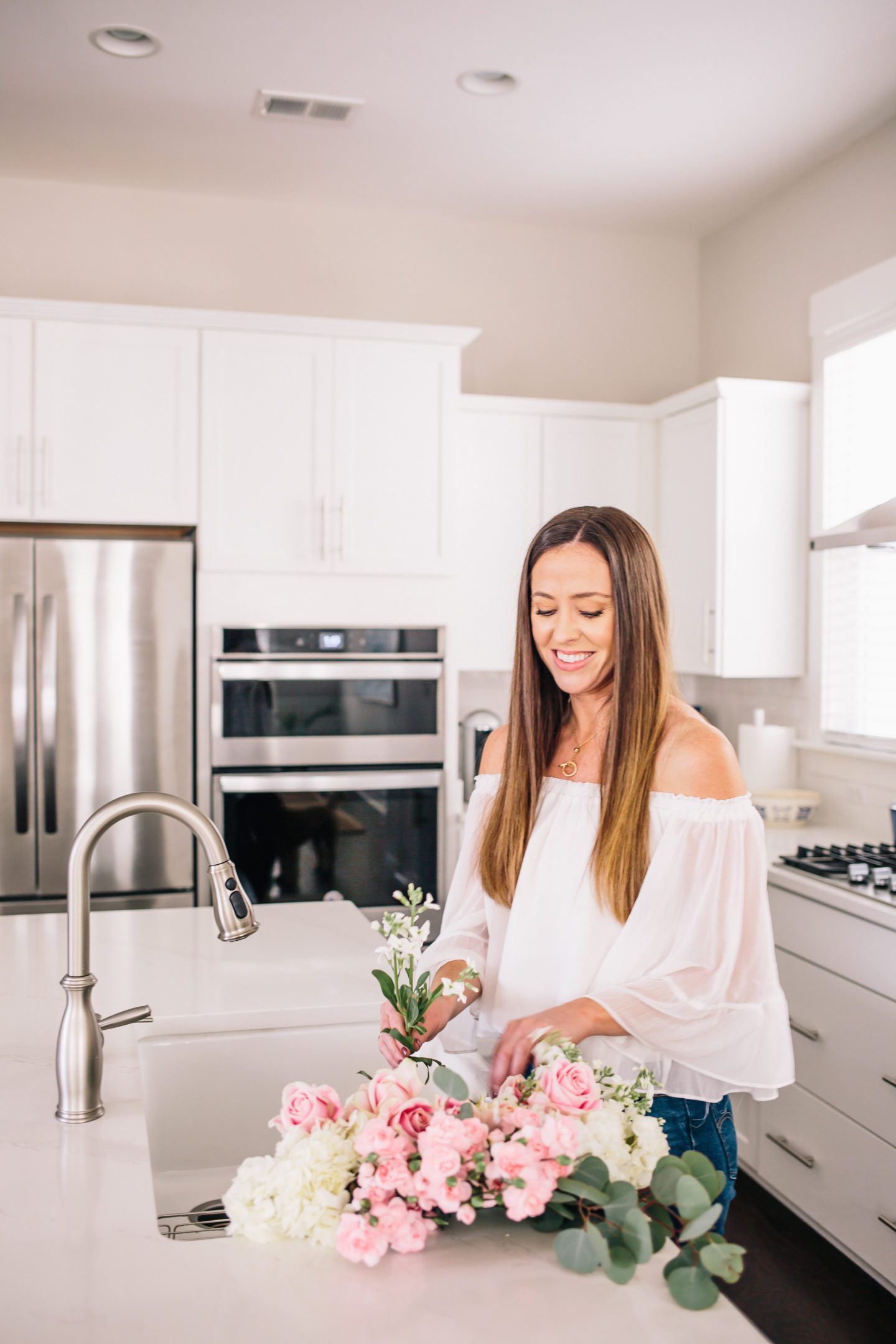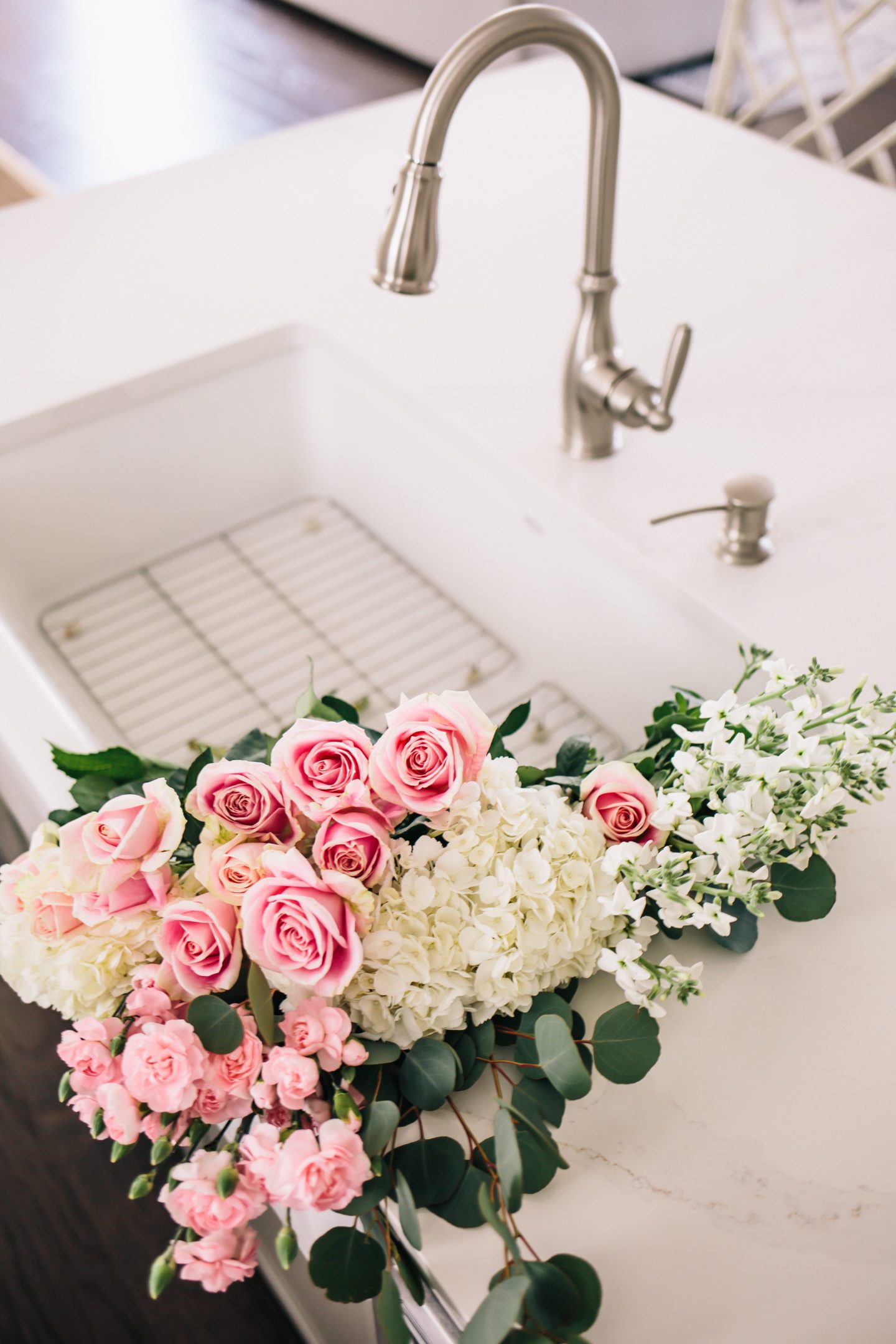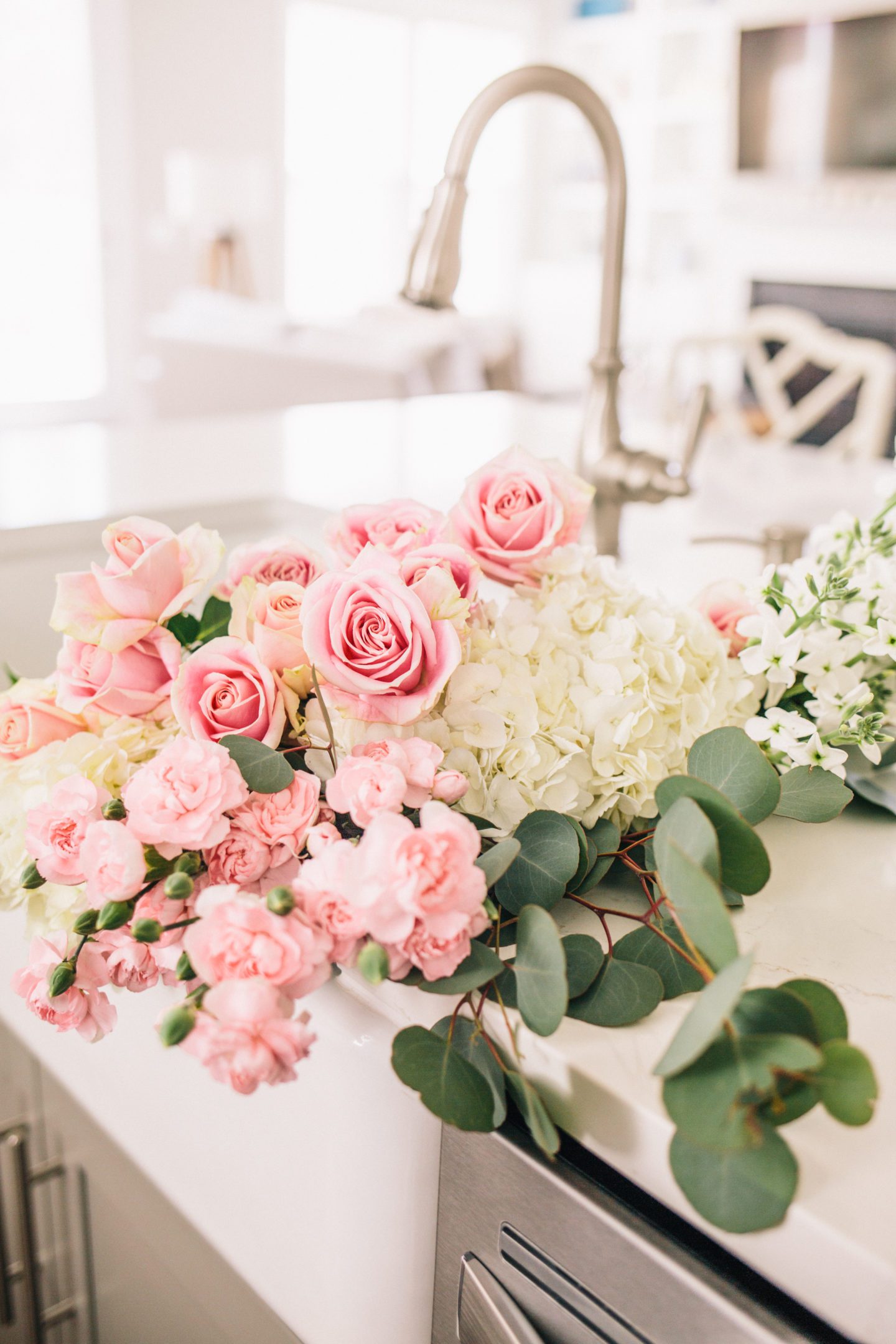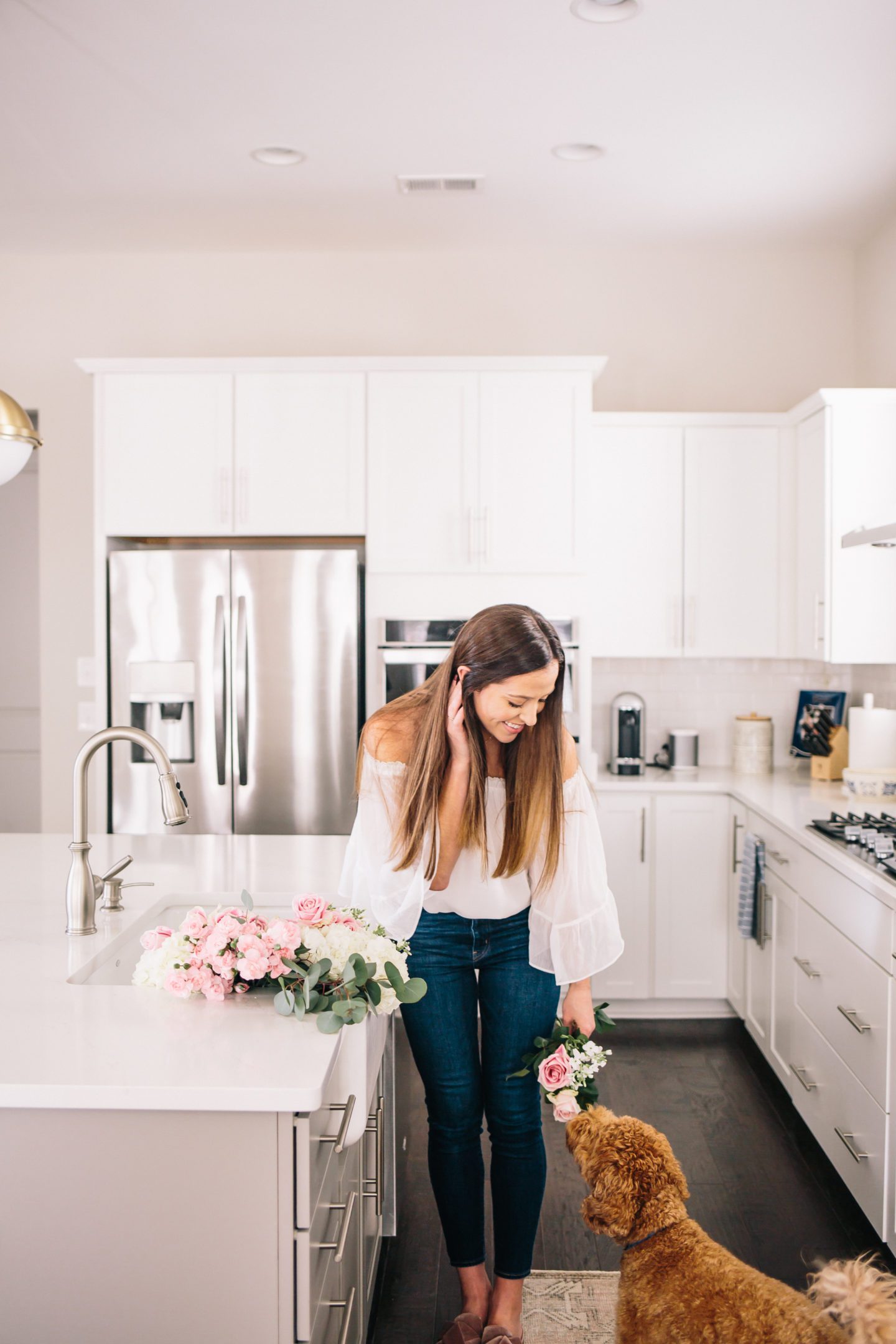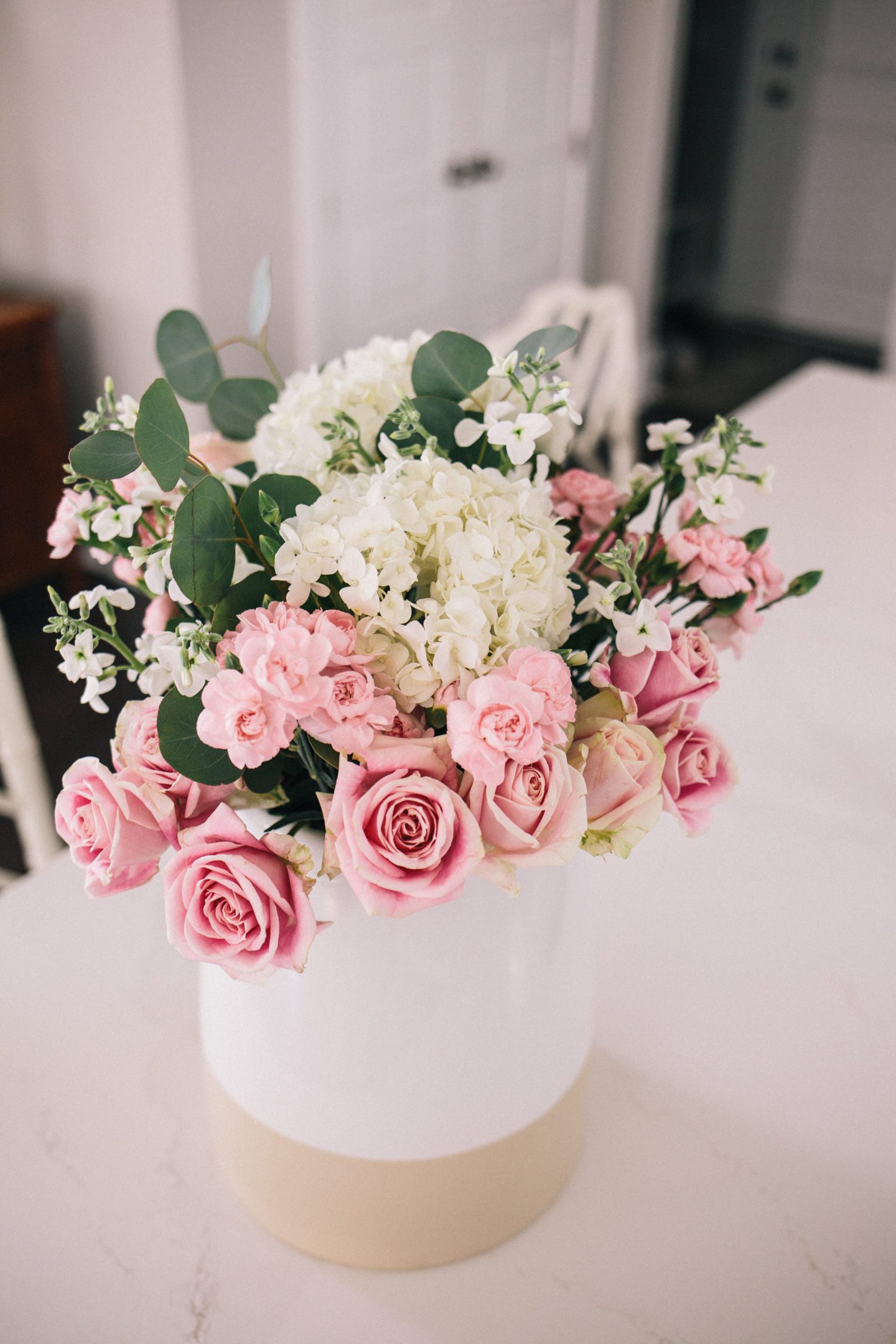 Happy Friday!
For my fellow flower lovers, I wanted to share this pretty floral arrangement I put together today! If you have a Trader Joes close to where you live, then you probably know how great of a selection they have when it comes to flowers (and how well they are priced)! I look forward to each of my shopping trips there because I usually will pick up a fresh bouquet for the week. This time, I decided to get creative and create a floral arrangement. I am no expert on this – this was purely for fun – but I wanted to share what I used to create this spring bouquet:
White Hydrangeas
Blush Pink Roses
Eucalyptus
Pink Carnations
White Stock Flowers
The combination of the blush pink tones paired with the eucalyptus is a favorite of mine! Not to mention, the scent was amazing… I had a little helper who loved the smell of these flowers as much I did 🙂
I also wanted to share details on my outfit… my top is by VICI and is available in black and white (love the sleeves!). Their pieces tend to sell out quickly and this is a bestseller of theirs! I paired it with my Levis and blush flats (I was clearly gravitating towards this color today!)
I hope everyone has a great weekend!