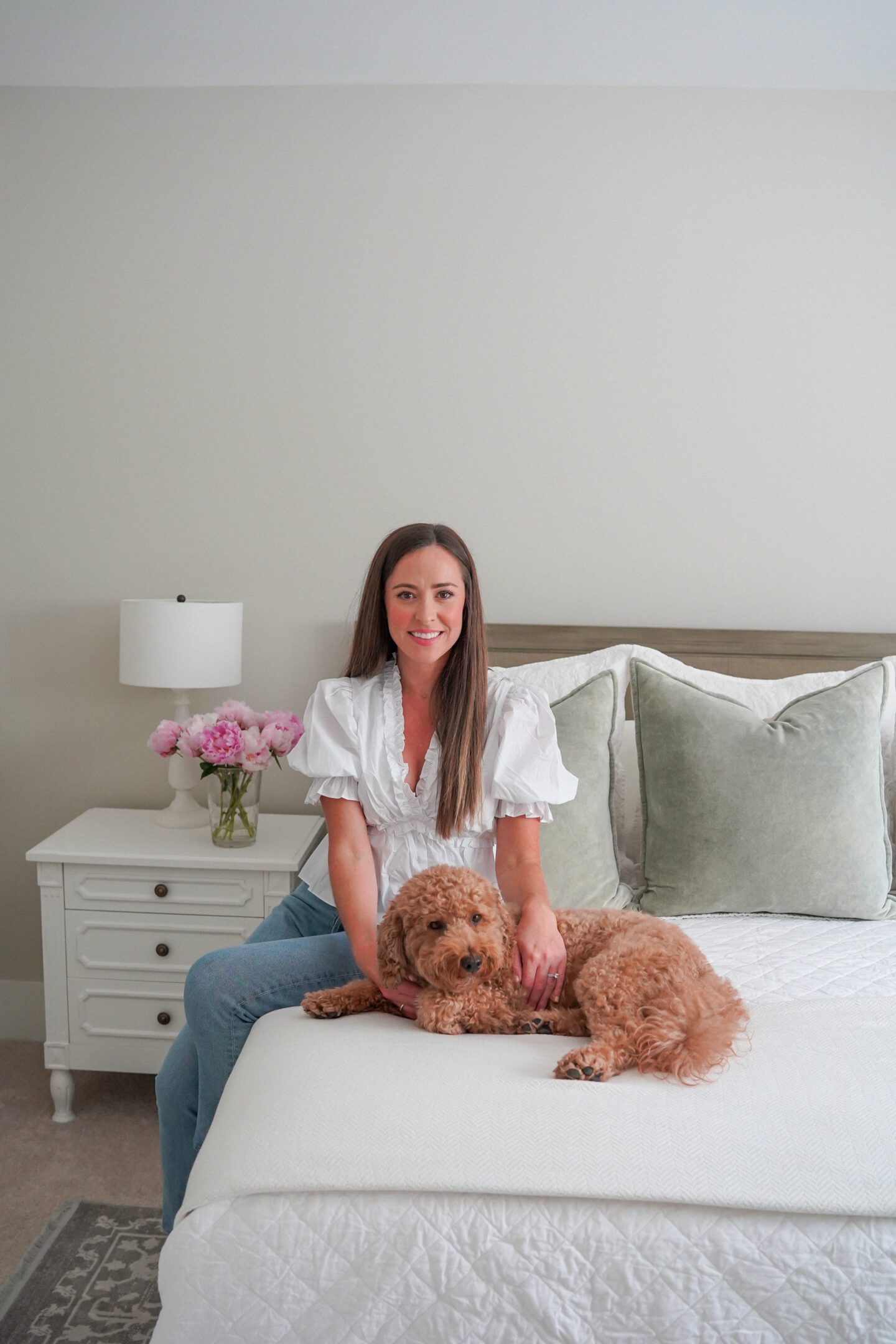 I am so excited to share you with you how we refreshed our owner's bedroom with new bedding from Red Land Cotton.
We were really in need of new bed linens… I purchased our current bedding when I moved into this home over 3 years ago, which doesn't sound like a long time ago, but when you have a dog that loves sleeping on your bed all day, it unfortunately gets some wear and tear over time. If you're ever wondering where Beau is, 9 times out of ten, he is laying on our bed – you'll see that in the photos below! Because of this, the comforter was starting to look a bit worn, so the timing was perfect when Red Land Cotton reached out to me about their bedding.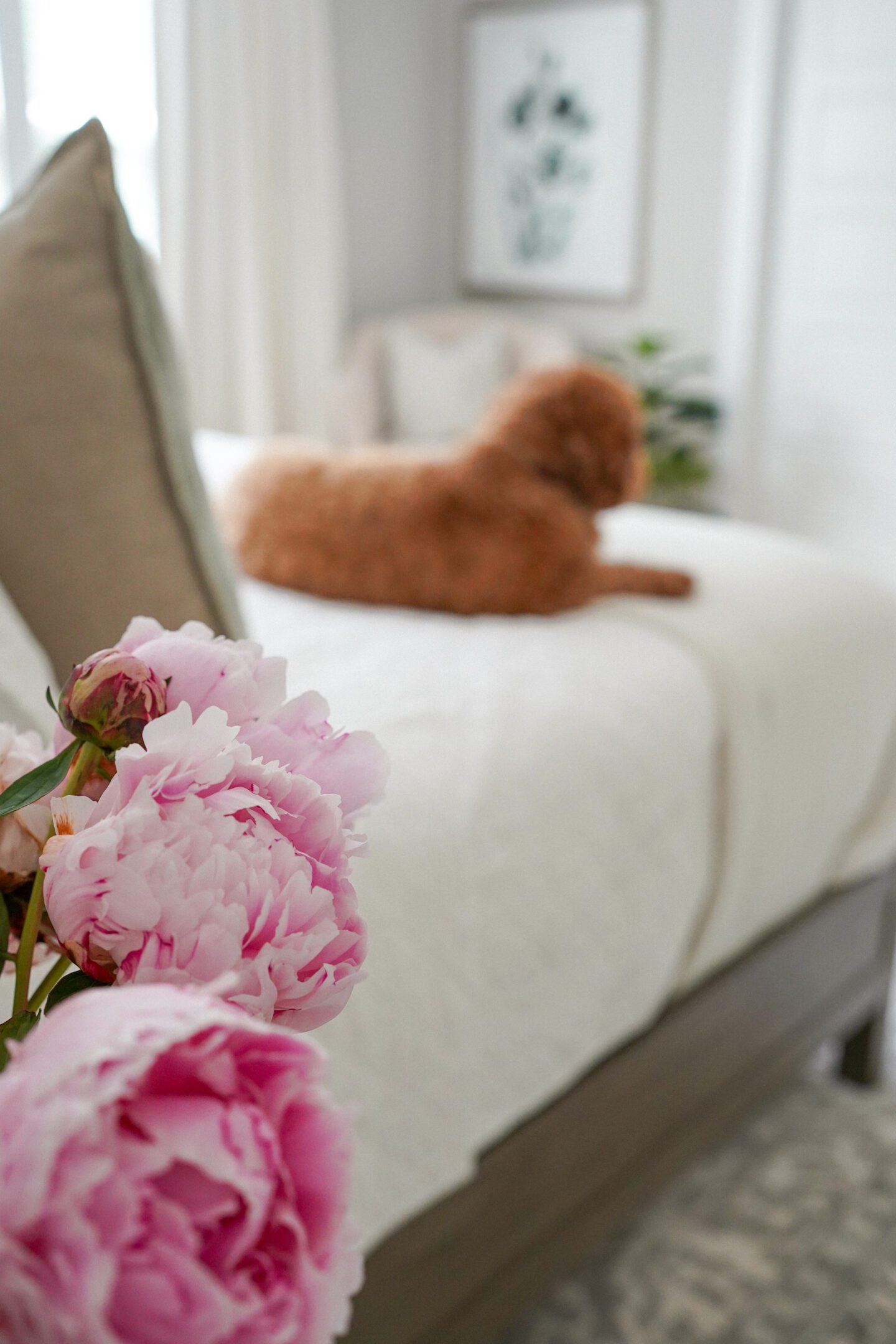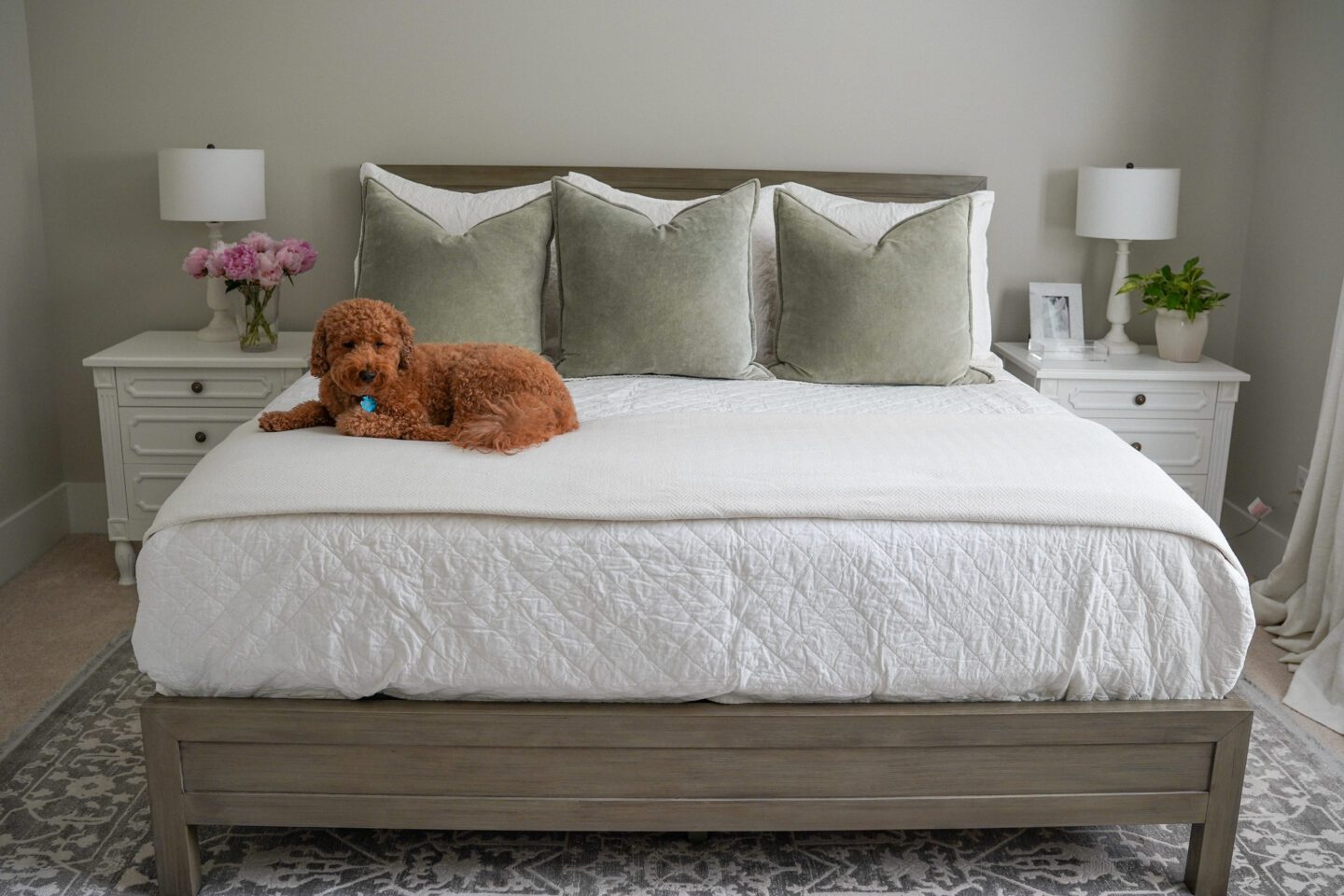 I was really drawn to Red Land Cotton's back story – they are a family-owned & run business, and source their cotton from their farm in Alabama, which has been part of their family for three generations. They sought to create heirloom-inspired bed linens with the cotton grown on their farm, and everything is manufactured in the USA, and in particular, the south (their cotton is grown in Alabaman, spun in Virginia, and woven in South Carolina). I love that their fabrics are finished with minimal processing and chemical interaction. While this causes the fabric to have a slight wrinkle that resembles the look of linen, I don't mind a bit, as I am trying to be conscious of using responsibly-made products with minimal chemical processing.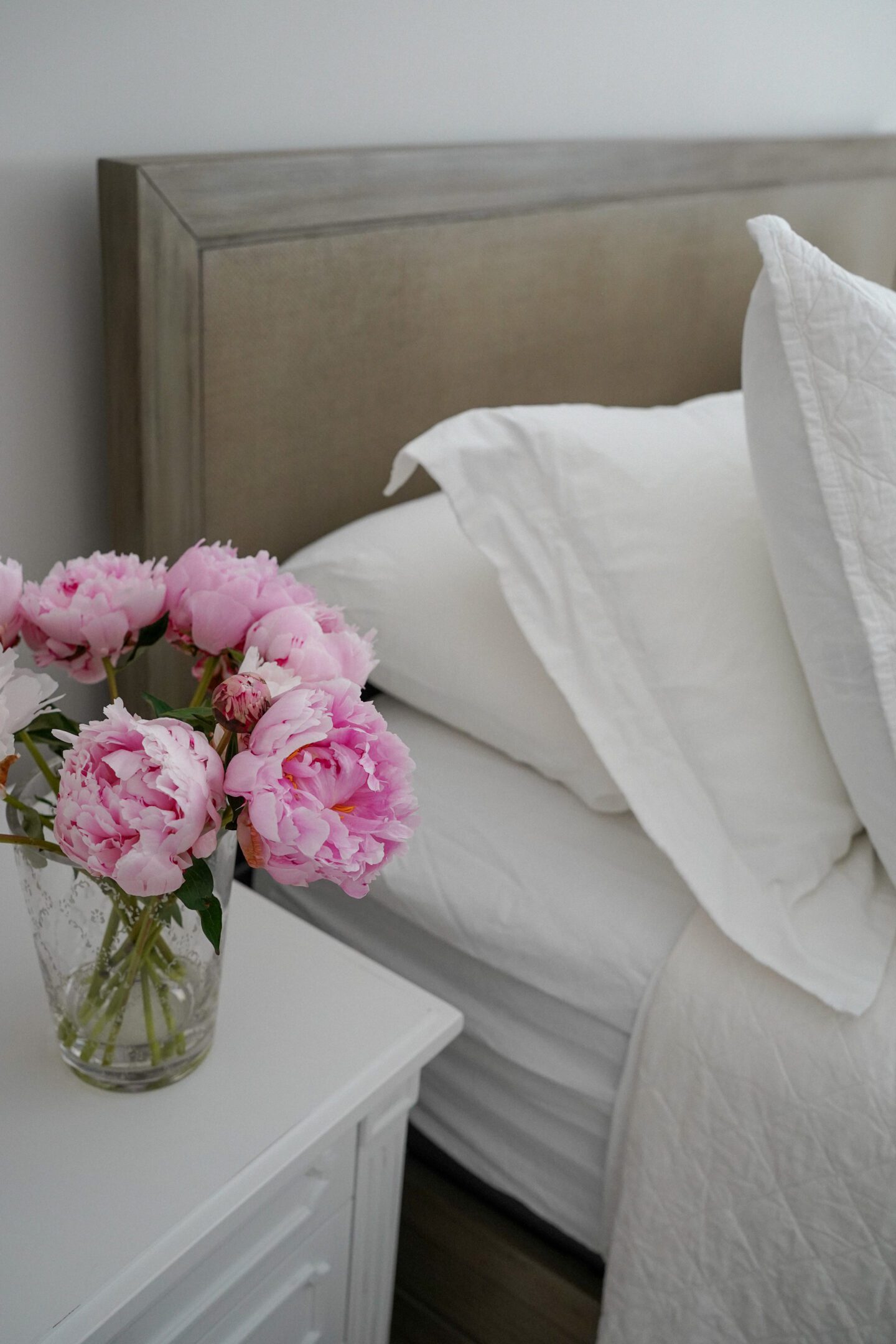 For our bedroom, I love the look of crisp white linens, especially when they are made of cotton, which is lightweight and perfect for the summer months. Comfort is key when it comes to bedding – I want my bed to feel like a place I can sink into and get cozy.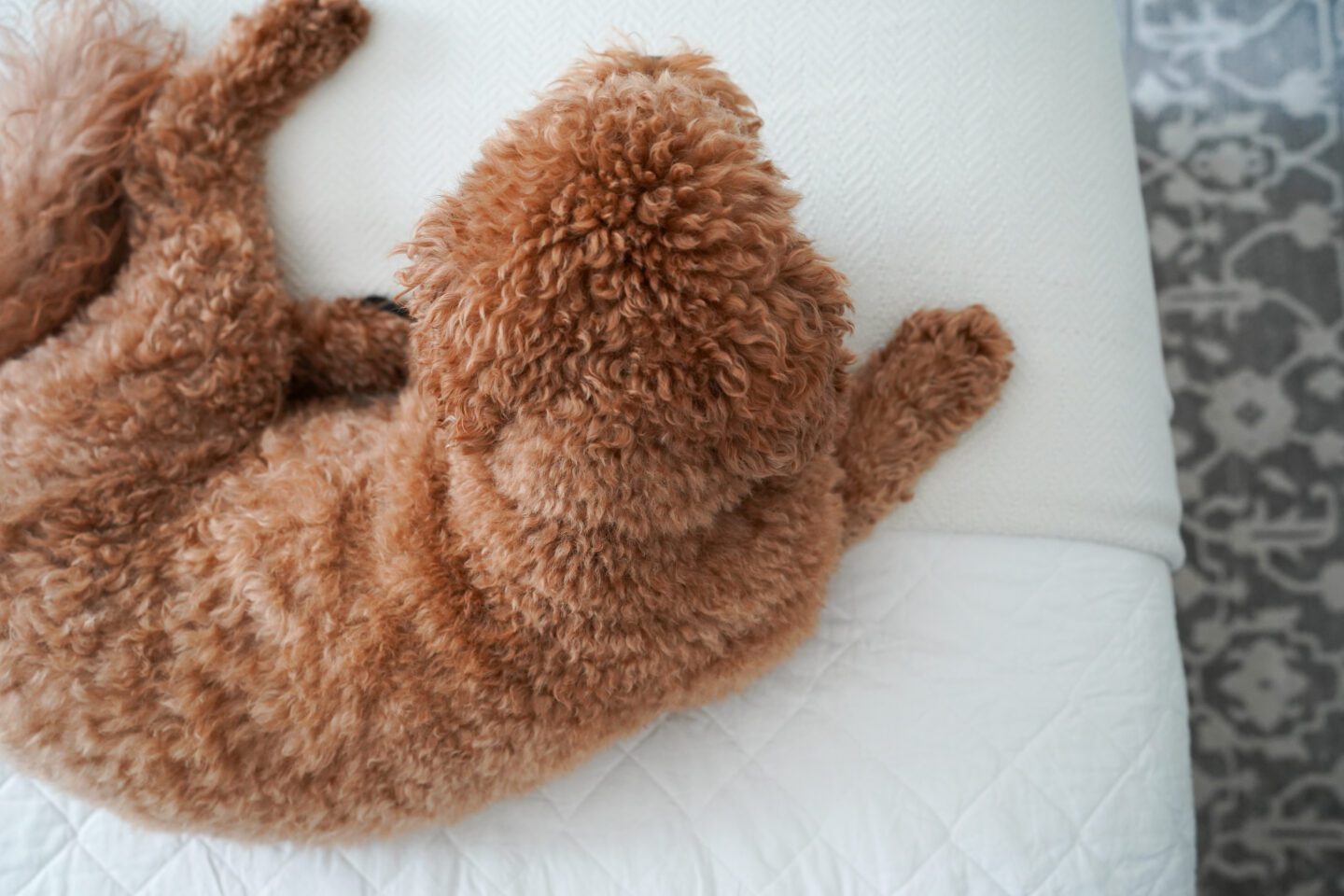 I started with Red Land Cotton's basic sheets in white and their classic white quilt. I love having a blanket to use when it's cooler (or when the AC is going), so I chose to top it off with their all-American blanket in natural. The quilted euro shams and basic king shams were perfect to complete the look.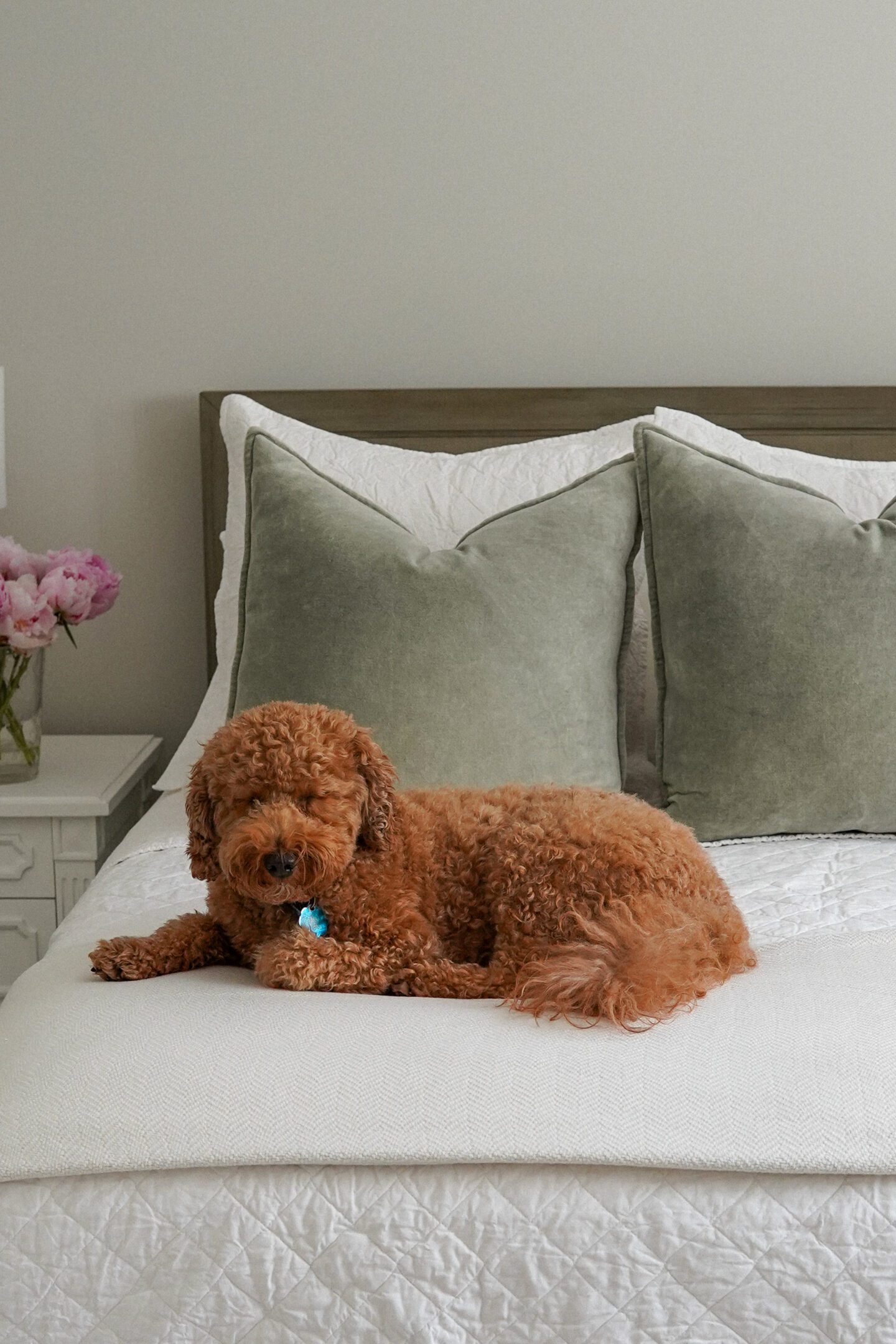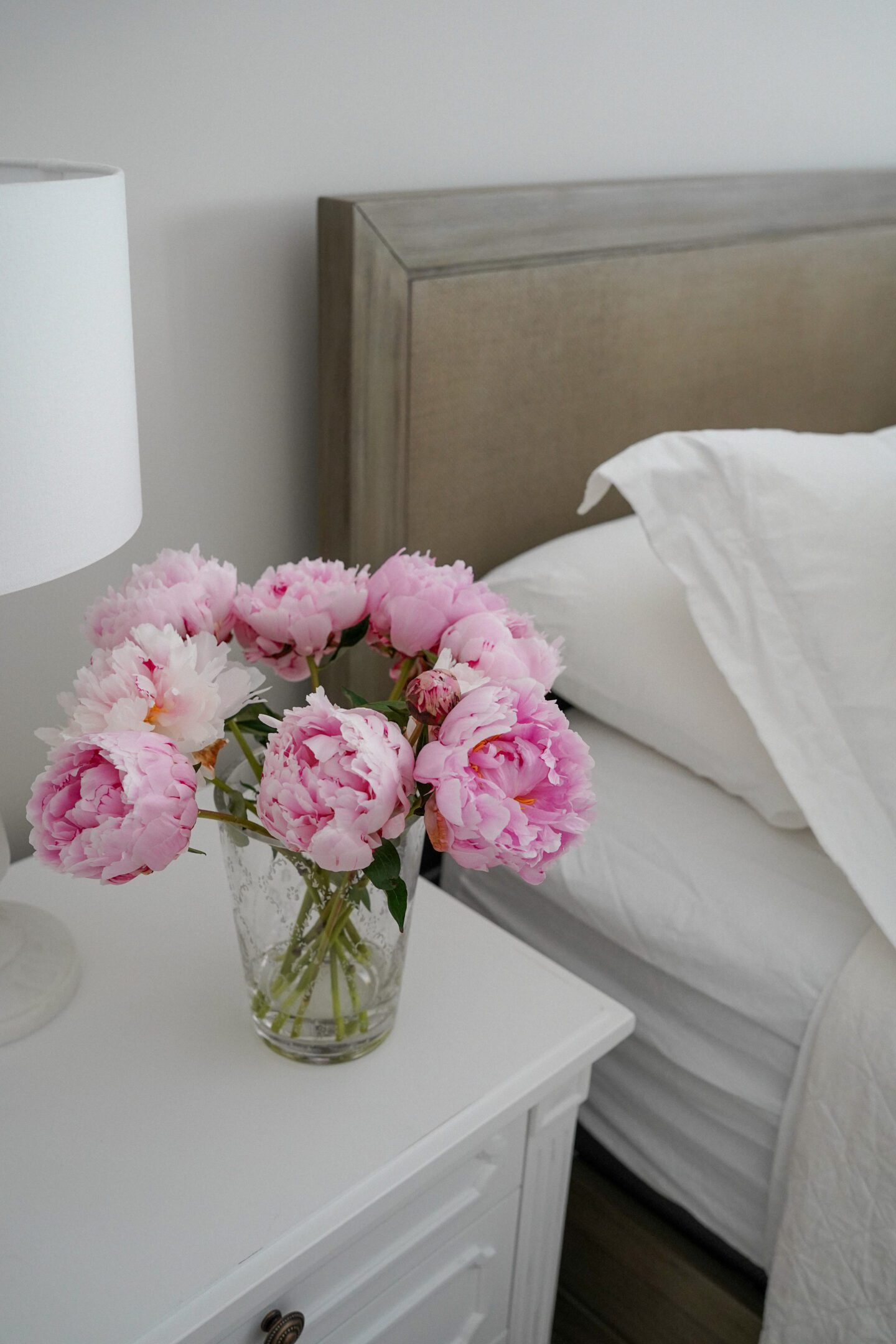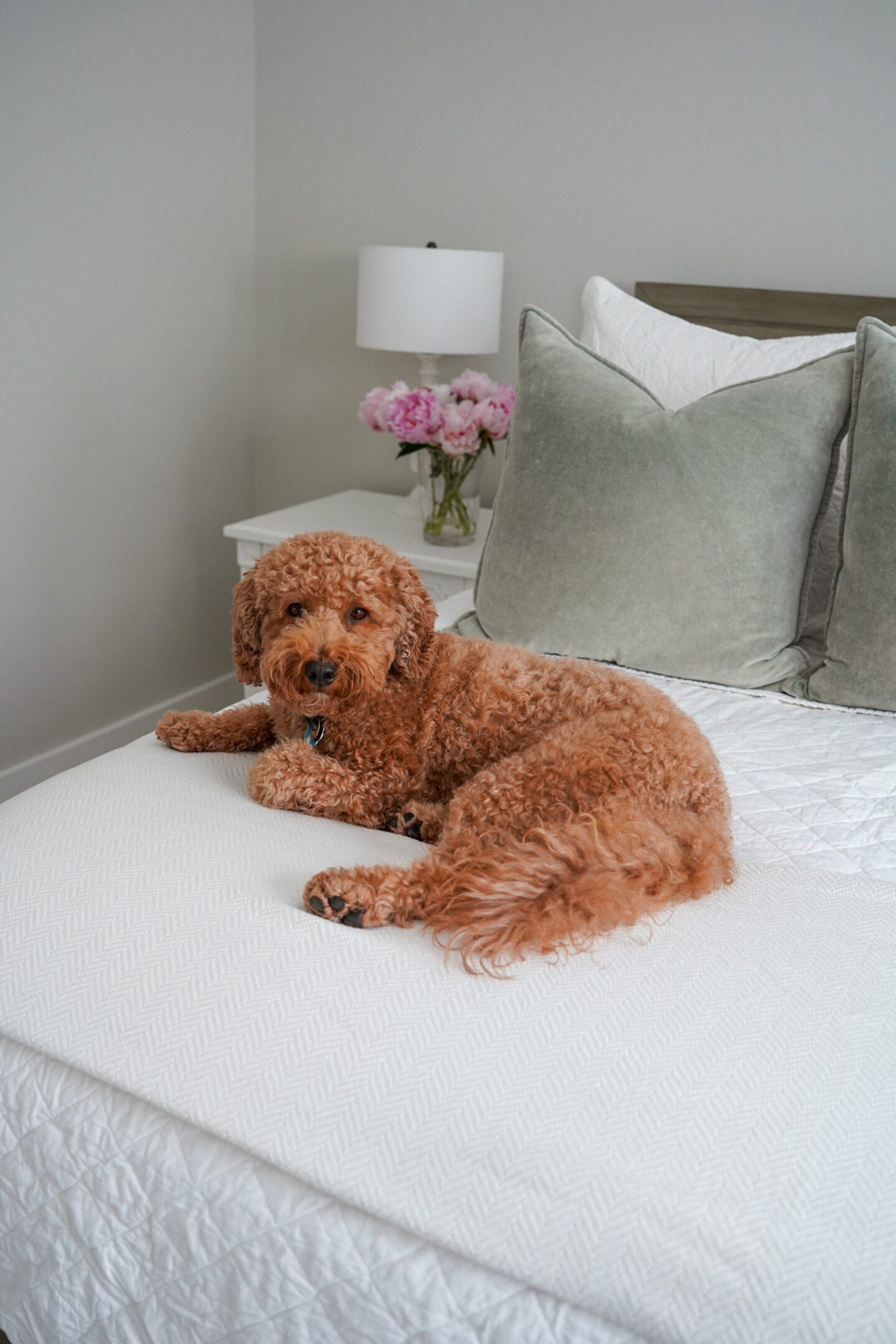 If you're interested to explore new bedding for your home, I am thrilled to share that Red Land Cotton has provided a discount code for 15% off of your order. Use ALEXANDRA.B.MOSS15 at checkout!
The only trouble with having a bed this comfortable is that it makes it hard to leave it!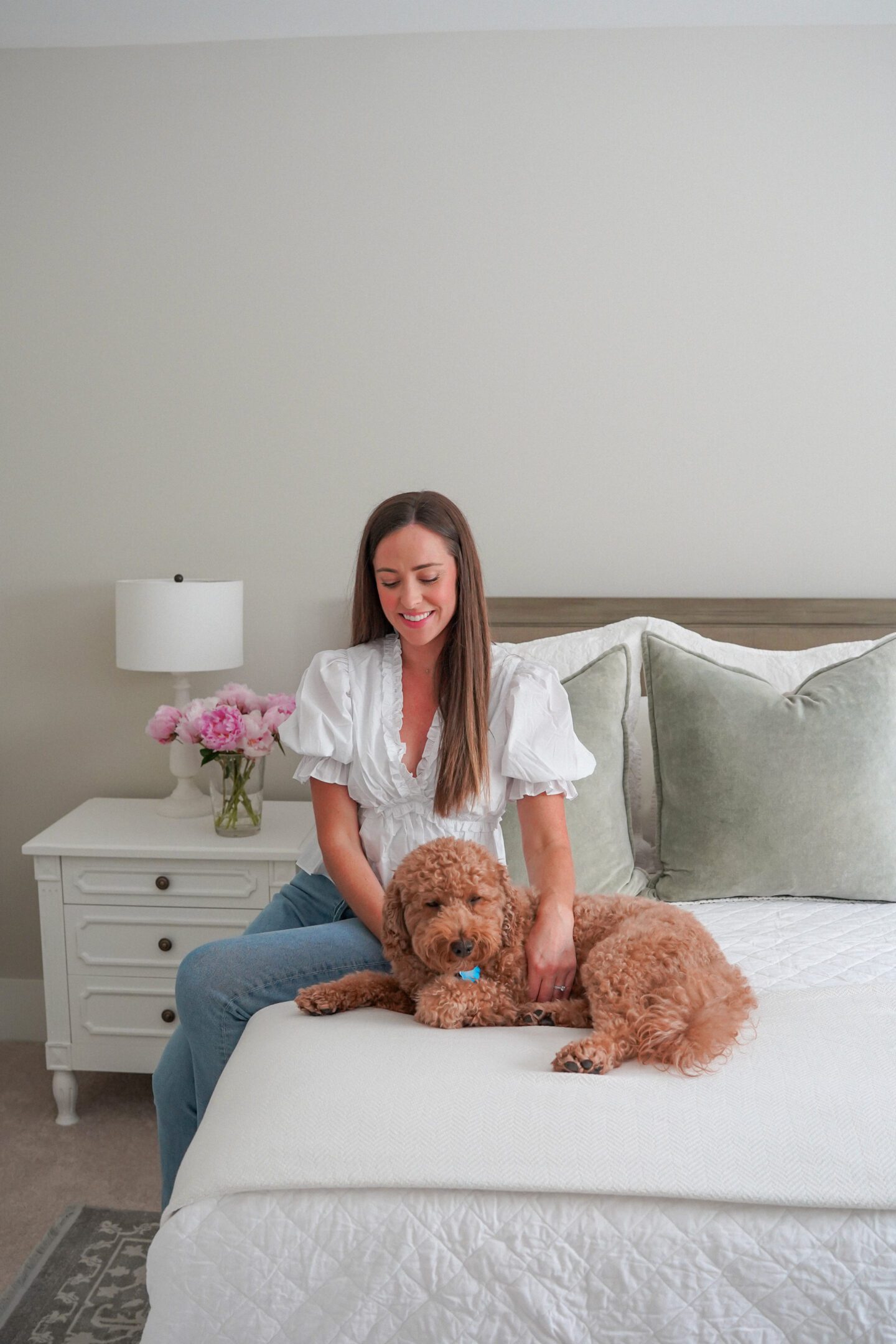 Thank you for reading!
-A
Shop the Post:
I received these products courtesy of Red Land Cotton, however, all opinions are my own.