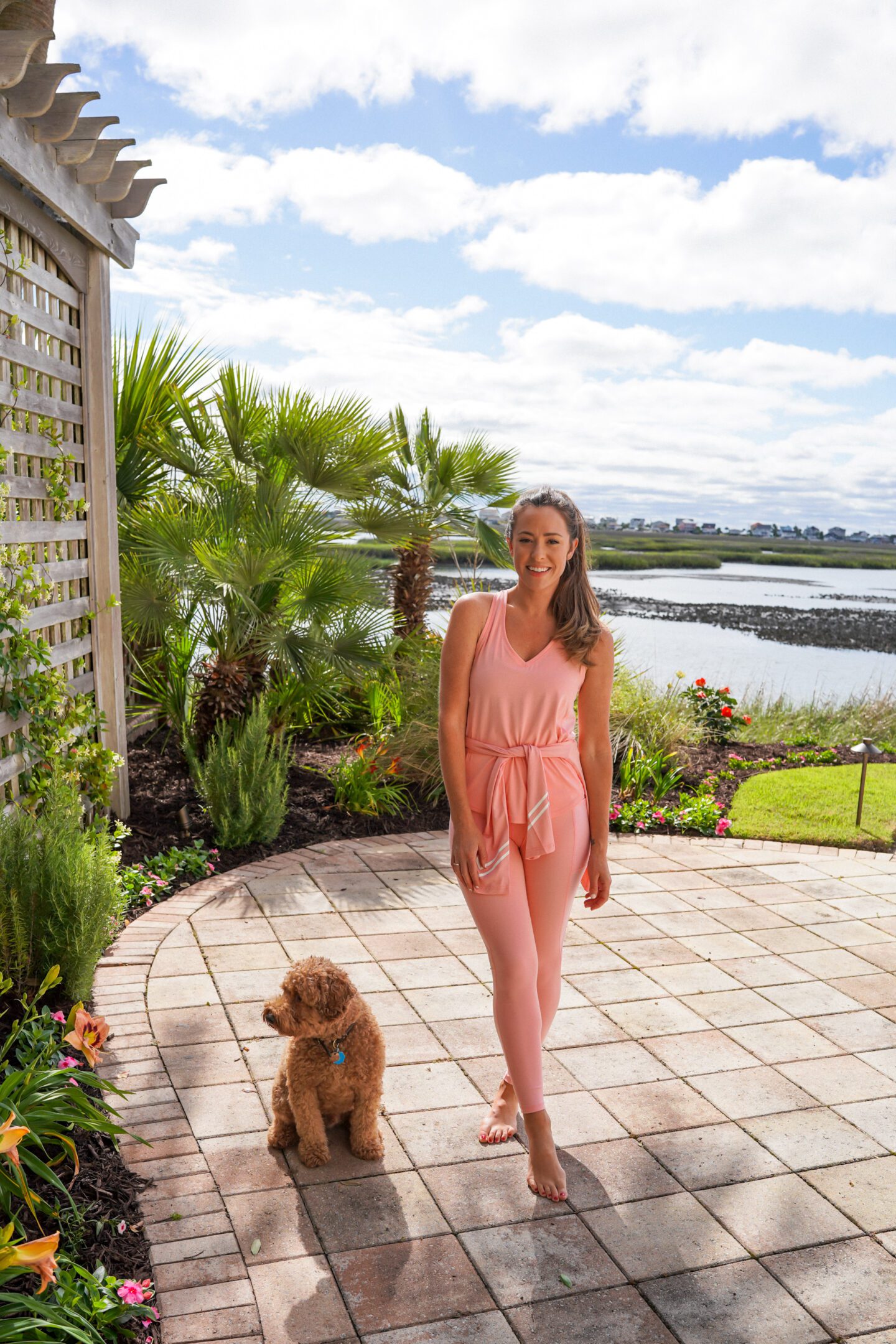 The weather as of late in Charleston has been perfect for being outdoors and active. When the pandemic hit in 2020, I canceled my gym membership, and for the most part, I have been doing my own version of a workout either outdoors or inside of my home using the Peloton app. I always feel better after being active so I've been trying to nail down a routine, although admittedly, I am not perfect when it comes to working out!
Having cute workout clothes is a sure way to inspire me to get a workout in, so I was excited to try Southern Tide's activewear line. I can't get over their selection of athletic pieces, which are perfect for any activity, from running/walking outdoors, to the gym, or on the tennis courts.
After wearing their pieces, I don't know that I want to wear any other activewear again! The fabric Southern Tide uses in their activewear is moisture-wicking and also offers sun protection, a key combo for the lowcountry climate. Their range of styles and colorways offered provide endless options for mixing and matching these pieces.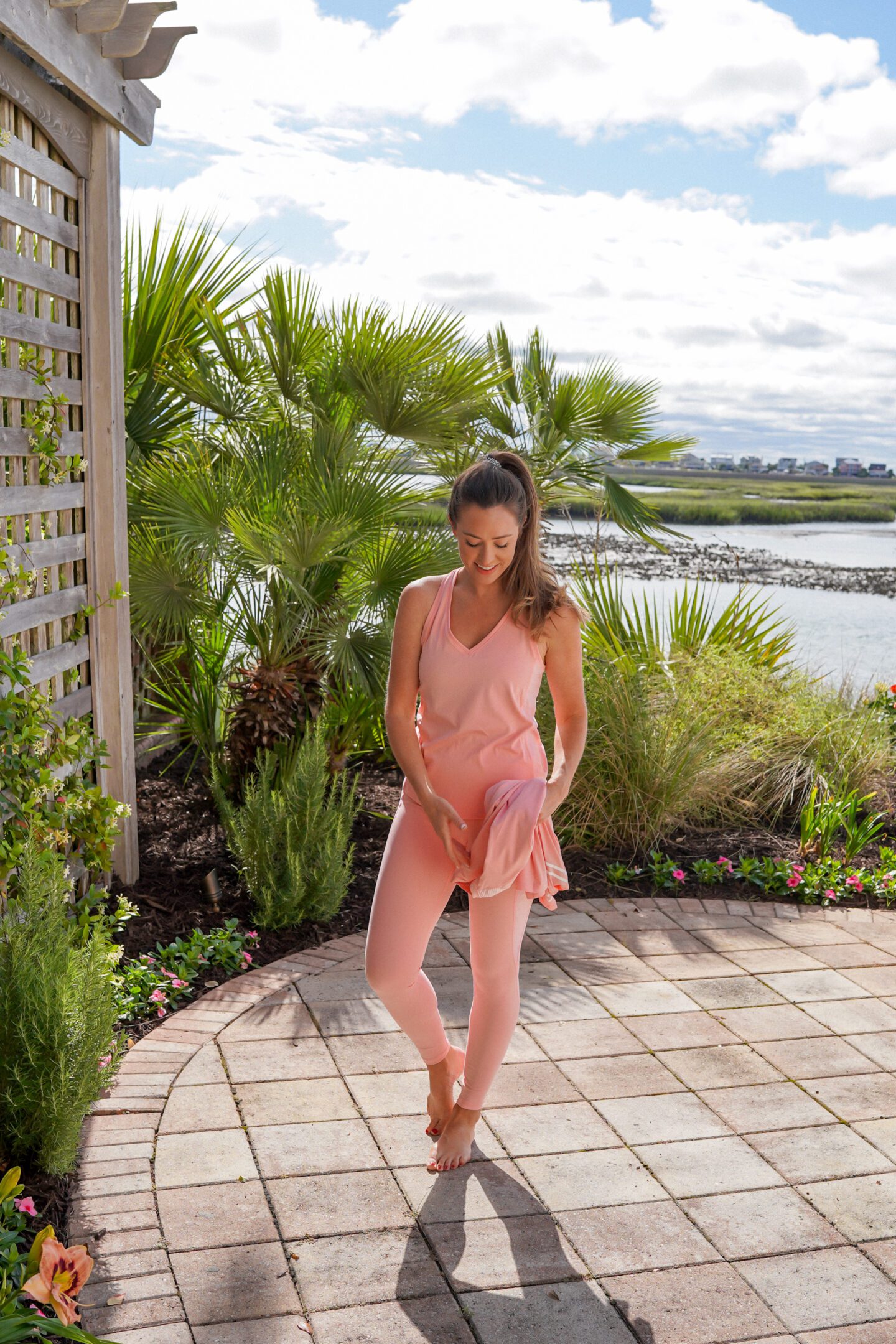 Here, I am wearing the Nelli Skip Stripe Performance loo Tank Top, the Reflective Skipjack Performance Long-Sleeve Shirt, and Melana High-Waisted Legging, all in Quartz Pink.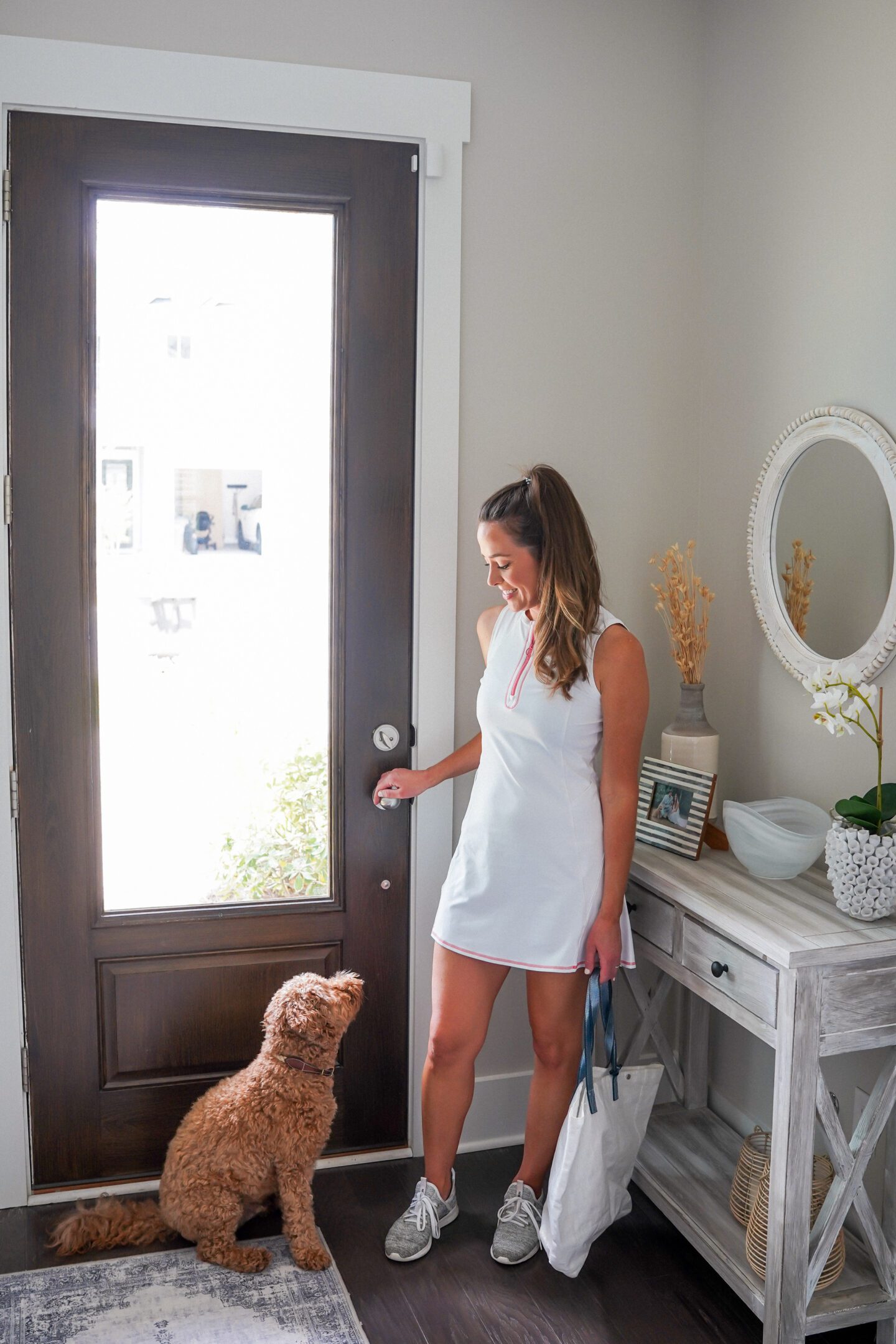 Michael and I have recently started to play tennis occasionally, and I was in need of an outfit for it! This Zip Front Workout Dress is my new favorite activewear piece in my closet. This dress comes in Classic White, as I'm wearing above, and also Wake Blue, and has matching shorts included to wear underneath.
They also offer several tennis skorts that would be perfect for the court!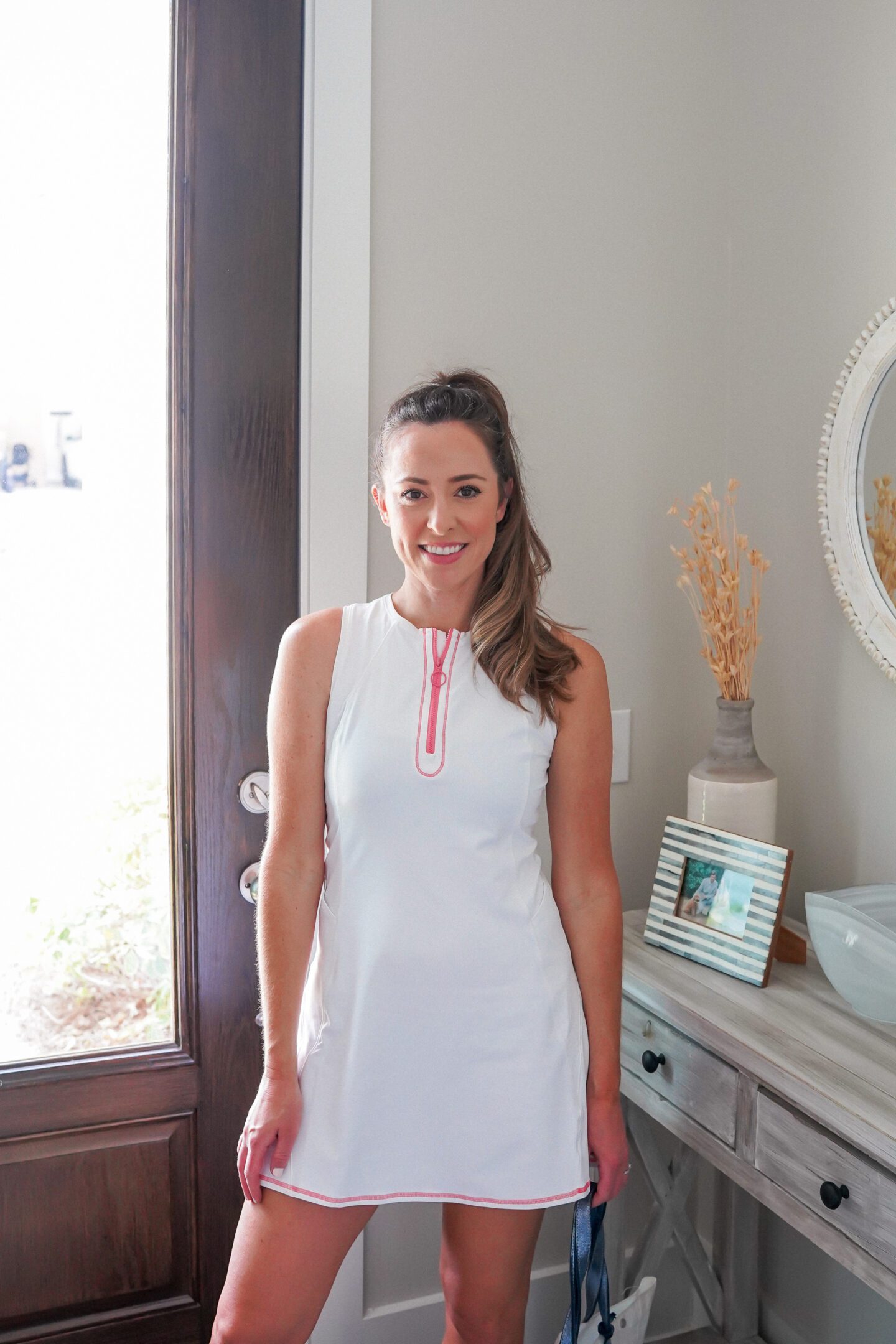 There are so many styles to love!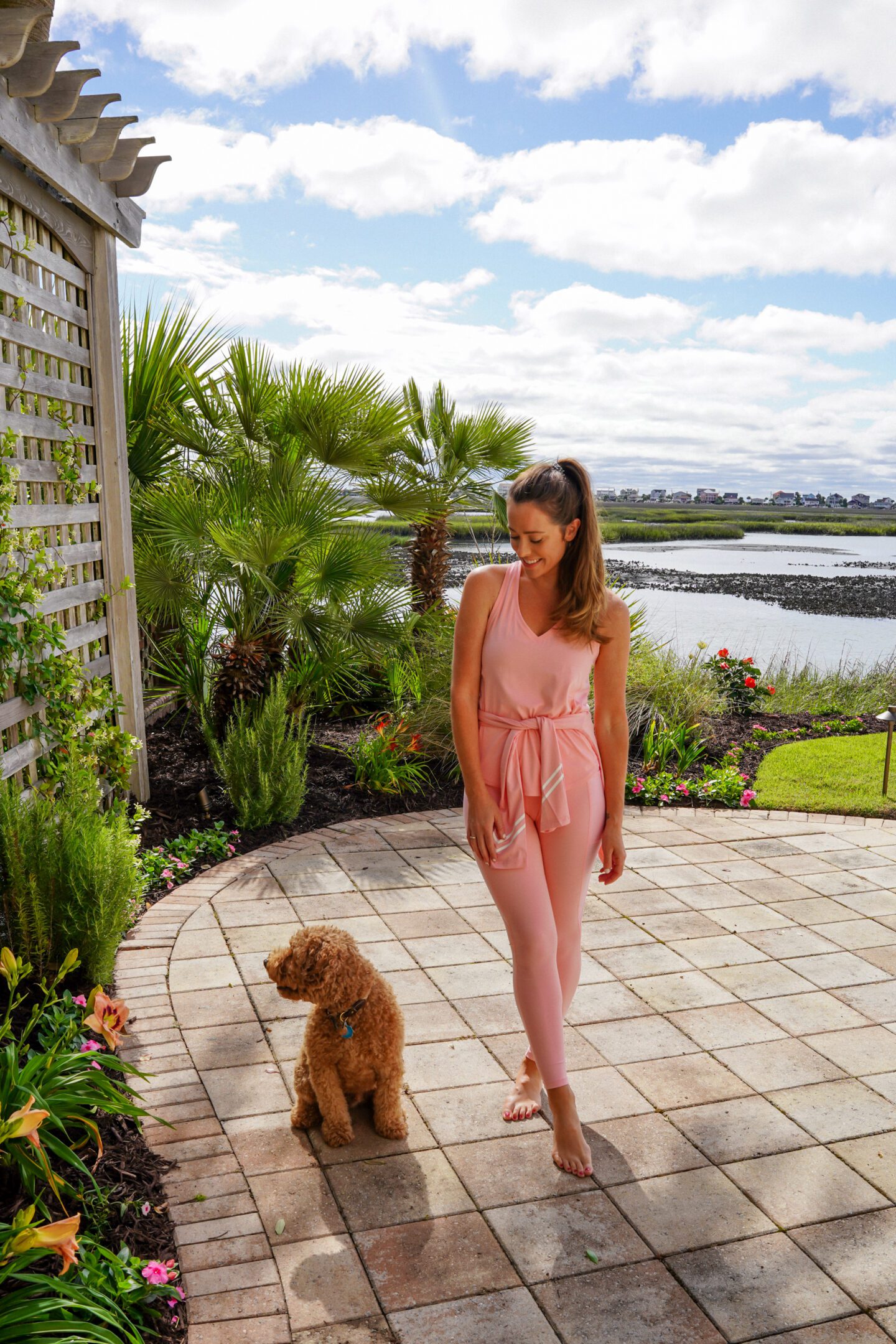 I know one guy that's not mad about being active and outdoors more (hint – he's sitting next to me in the photo above!). I hope you find a few pieces you love from Southern Tide's active line, too!

Have a great rest of your week,
-A
I received these products to style courtesy of Southern Tide, however, all opinions are my own.
Shop the Post: