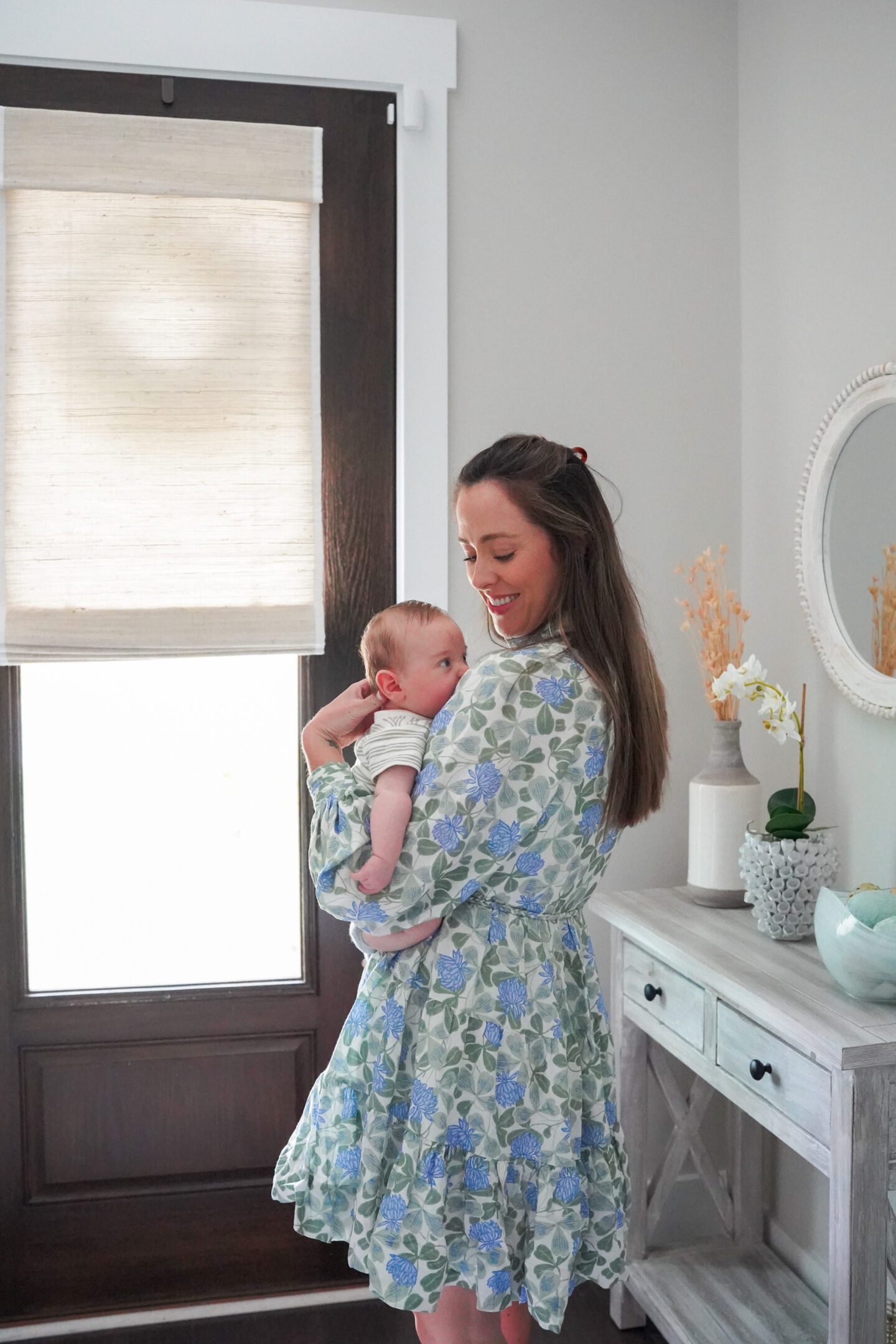 It's almost May, which is so hard to believe! Each day seems to fly by so quickly with a newborn. We've been loving on our little guy and enjoying this beautiful spring weather in Charleston as much as possible before the heat of the summer kicks in!
In this post, I wanted to share a few things that I'm currently loving! It's a random list but I thought this may be something fun to post on a monthly basis, so stay tuned for these posts in the future.
#1 – The Hermoza's New Line of Dresses: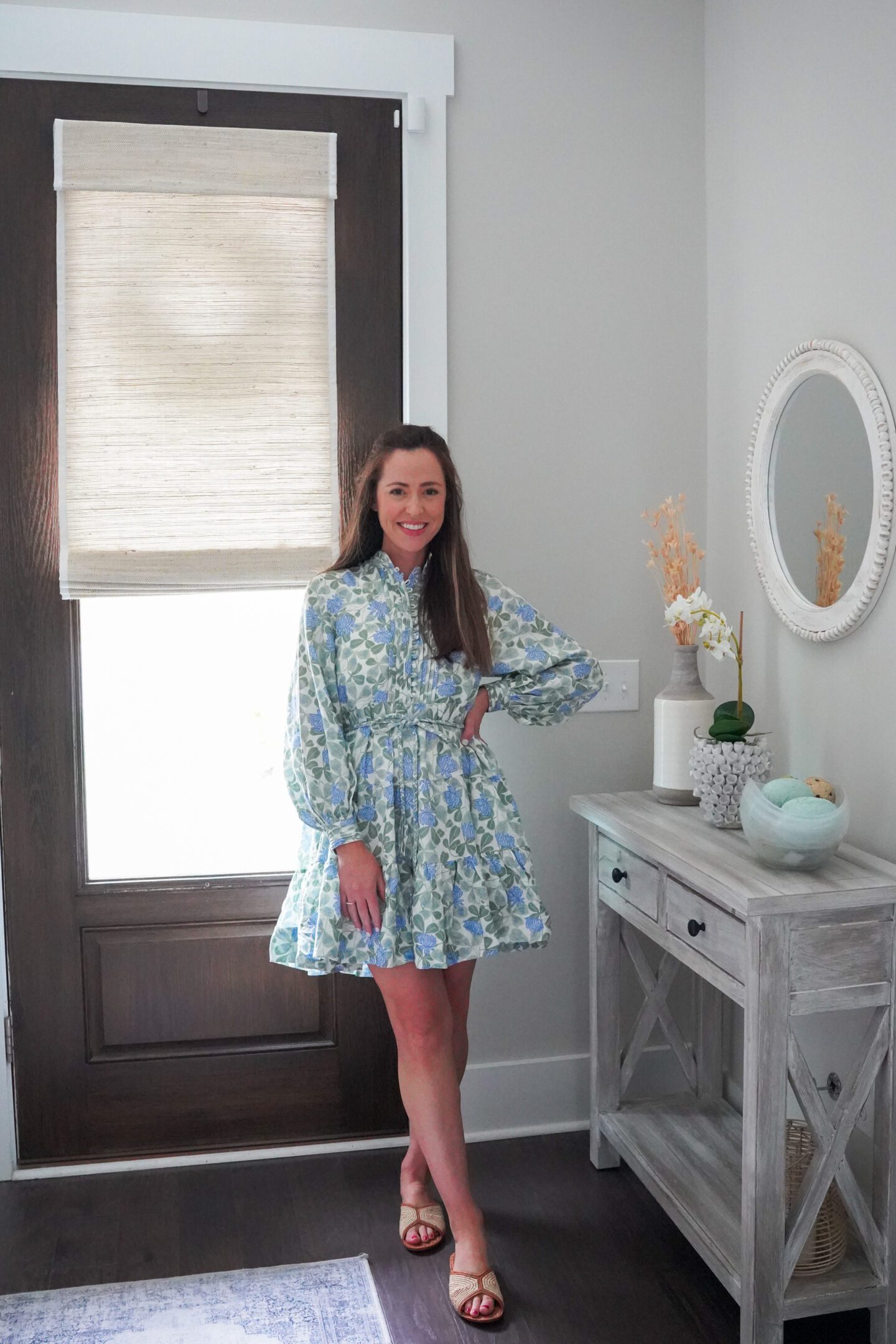 The photos above feature a beautiful dress from The Hermoza's new collection! The Hermoza is known for their luxury swimsuits that are made from high-quality fabrics and cut in super flattering silhouettes. I've been a fan of theirs for years – I own several of their swimsuits and they are truly favorites. I was so excited to see that they just launched a collection of dresses, and was fortunate to receive one from them to style!
This is the Louisa Tunic Mini Dress in Multi Floral. The blue and green floral print was what initially grabbed me – such a beautiful design for springtime. I immediately fell in love with this dress the second I put it on! The fabric has a nice weight to it, and the sleeves make it a perfect style to wear with our current mildly warm temps. I always love a mini dress with sleeves – it makes me feel a little more covered up when wearing a mini-length style. This dress also comes in another cream color version. I've also included some of my other favorites from the collection below! You can use the code ALEXANDRAB15 for 15% off your order!
#2 – A Special Piece of Jewelry from Jane Pope Jewelry: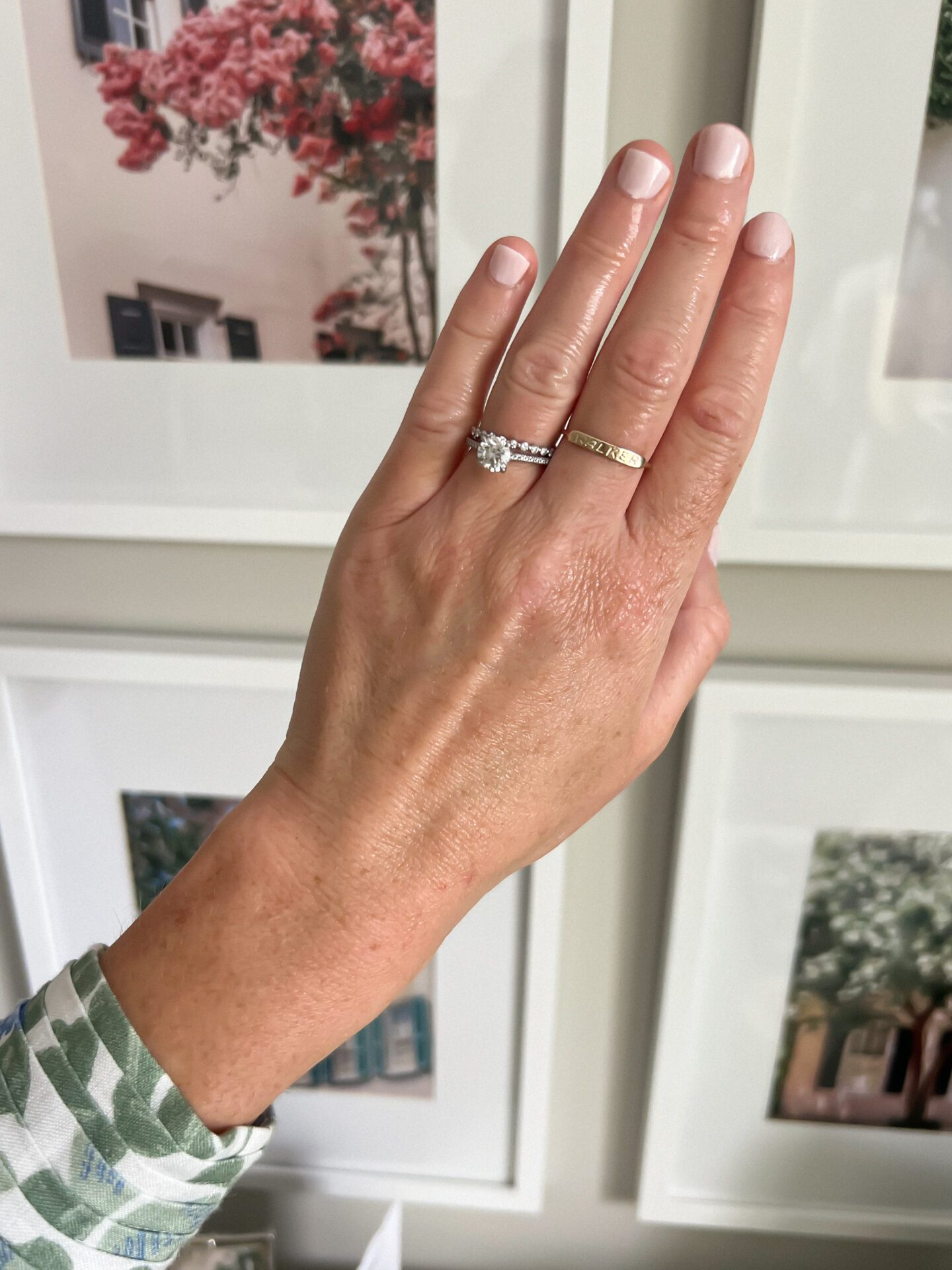 Michael surprised me with the most beautiful piece of jewelry from Jane Pope for an early Mother's Day present! Jane Pope Jewelry is based out of Charleston, and she crafts the most beautiful fine gold jewelry that I've admired for years. I've had my eye on her gold JP Name Ring for so long and always knew I wanted one with my child's name on it should I be so blessed to have a little one! When Walker came along, I hinted to Michael that I loved this ring and he surprised me with it last week. It is so special to me and something I will always cherish! Her Instagram is filled with photos of her pretty pieces – she is a great follow if you are a jewelry lover!
#3 – Springtime Gardening: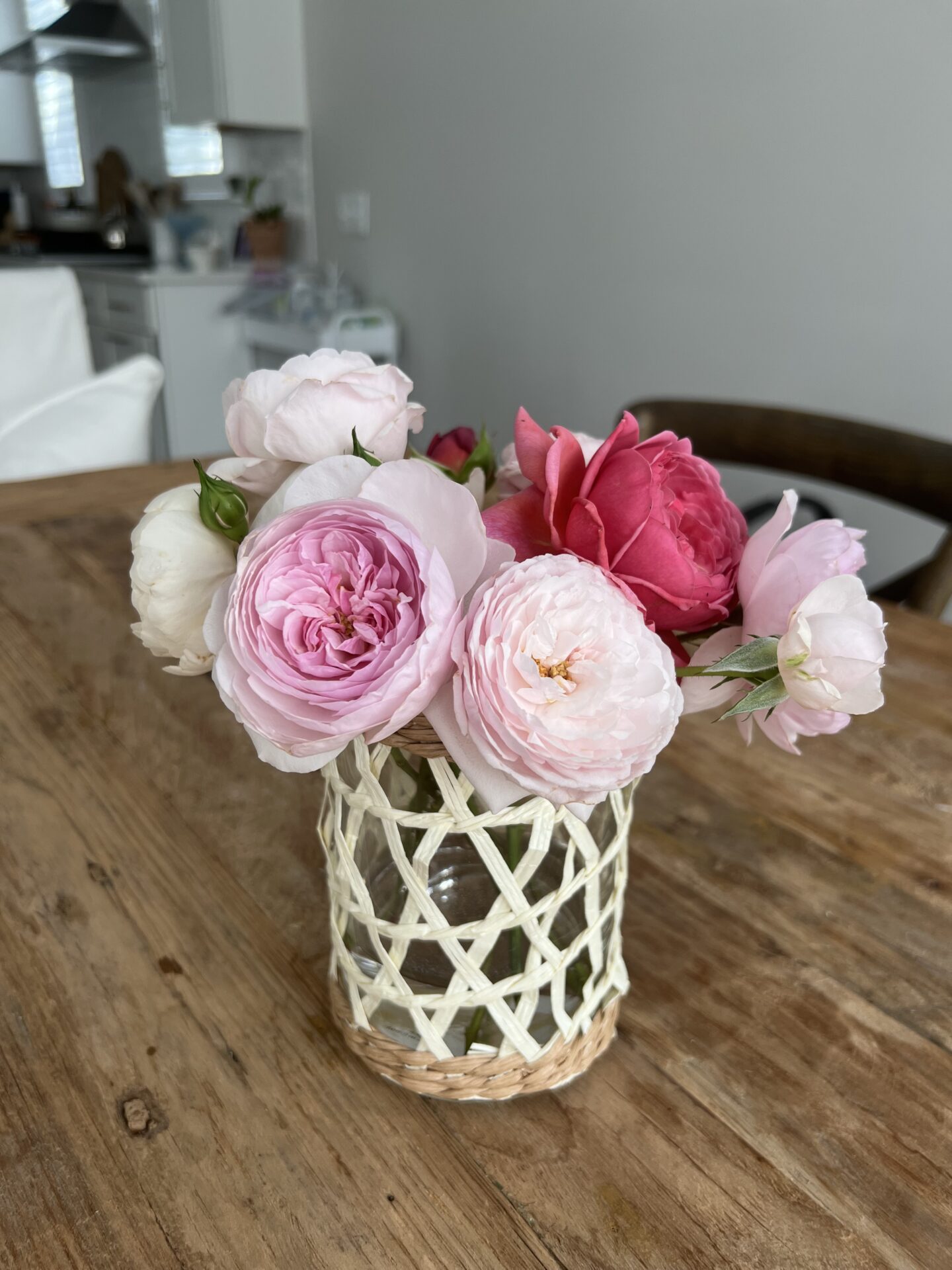 I posted a photo of these roses I grew on my Stories recently, and a few people asked me for more information, so I thought I'd share here! These varieties are all English roses from David Austin Roses, which I order direct from their catalog. Specifically, they are Olivia Rose Austin, Princess Alexandra of Kent, and Desdemona varieties. If you sign up to receive their annual catalog you will not be disappointed! SO much garden inspiration in one little book. Each year I always try to find new places to plant these roses – they are stunning!
I love roses because they are very easy to grow and require little maintenance in our growing zone (Zone 8/9). These were all planted as bare root bushes several years ago, and each year, they produce more and more flowers. It's been fun to watch them grow, and I'm finally starting to see enough blooms at one time to put together bouquets!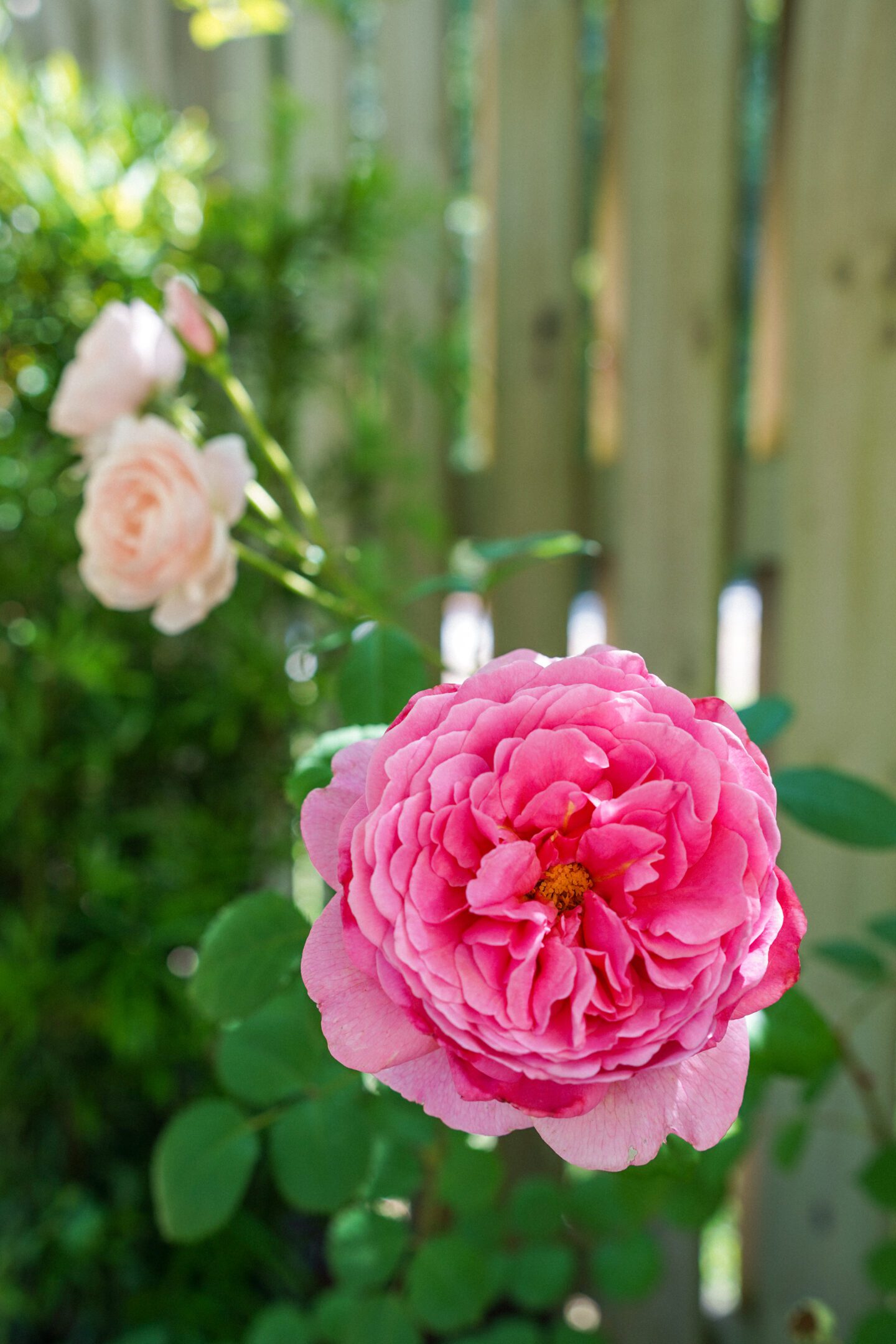 I would spend every free moment outdoors this time of year if I could! I've visited my favorite garden center, Abide-A-While, a few times this month and can't get over their amazing offering of flowers and plants! Definitely a top garden store in Charleston. I snapped this photo last weekend… so pretty!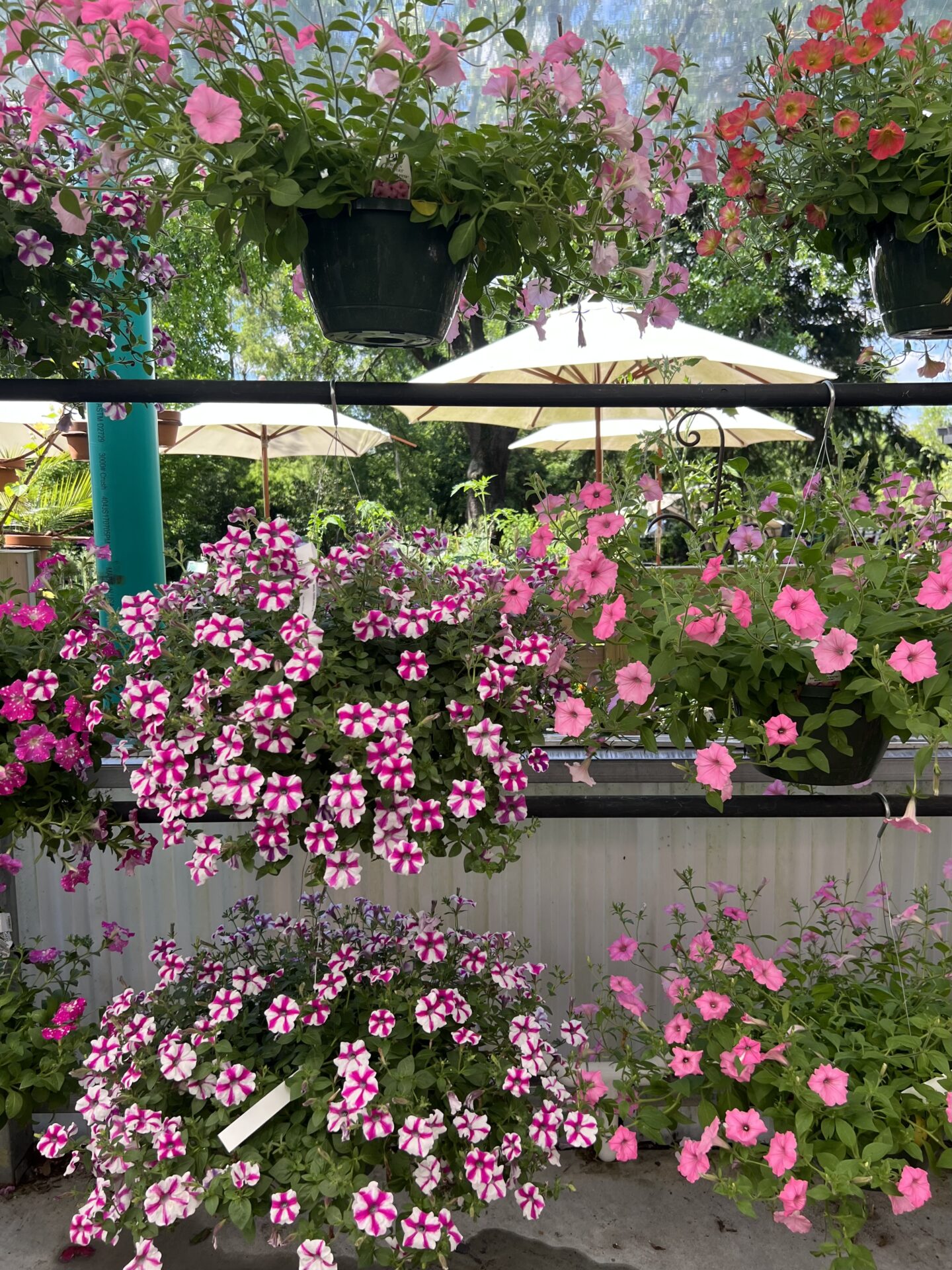 #4 – A Dress to Wear all Summer: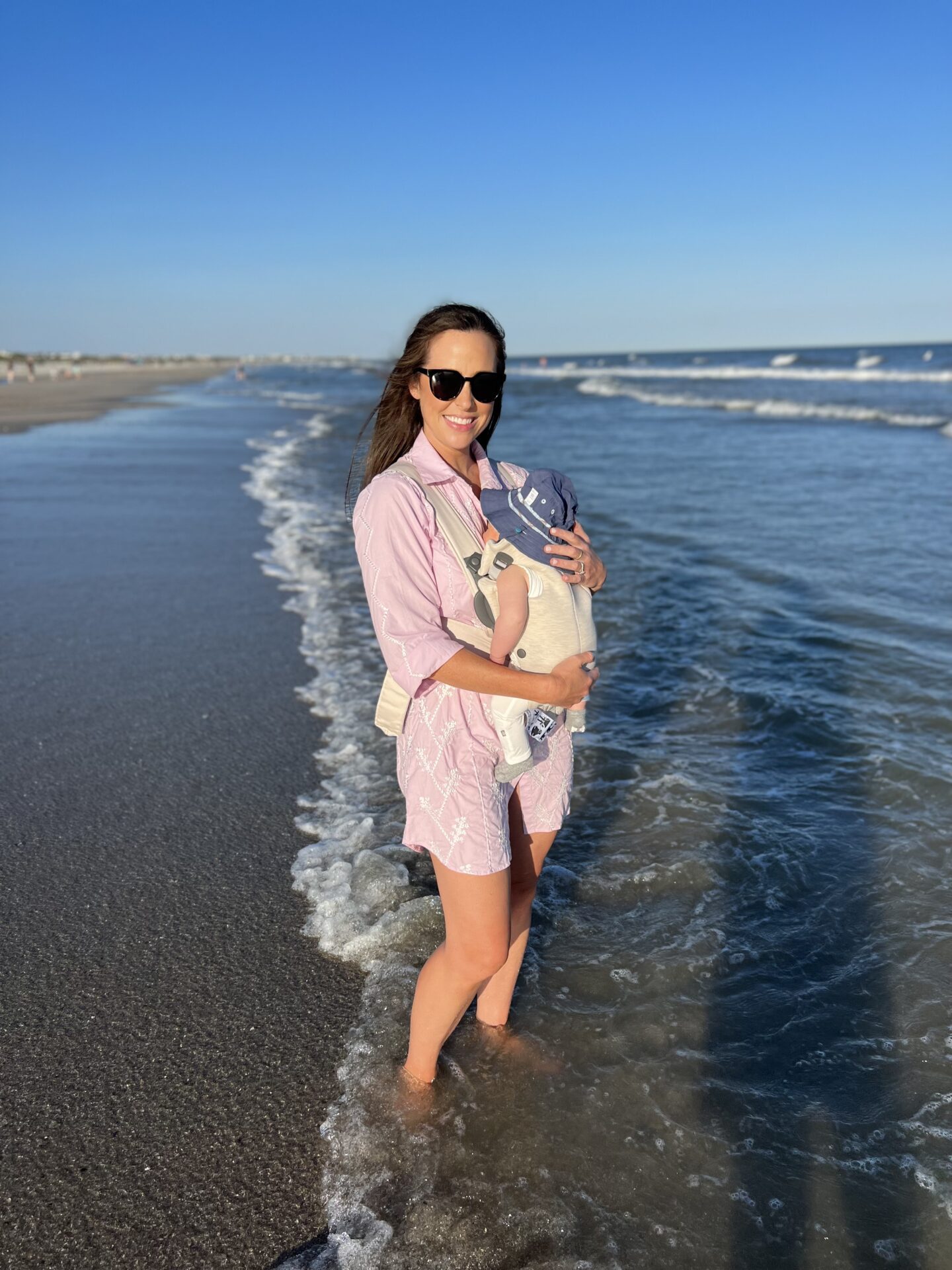 I've been wearing this dress by Julia Amory on repeat the past couple of weeks! It truly is the ideal casual-but put-together dress that you can put on without having to give too much thought to your outfit. Now I need it in another color! This pale yellow one is on sale. Also, for local Charleston peeps, Julia Amory is hosting a trunk show today and tomorrow downtown! More details are on their Instagram.
#5 – Tuckernuck Favorites:
I have yet to find another retailer that offers such an expansive yet curated selection of clothing and accessories as Tuckernuck. Every time I visit their website I find SO many things that I want to add to my cart. Here are just a few of the many things that caught me eye recently, most of which are under $150!
-A