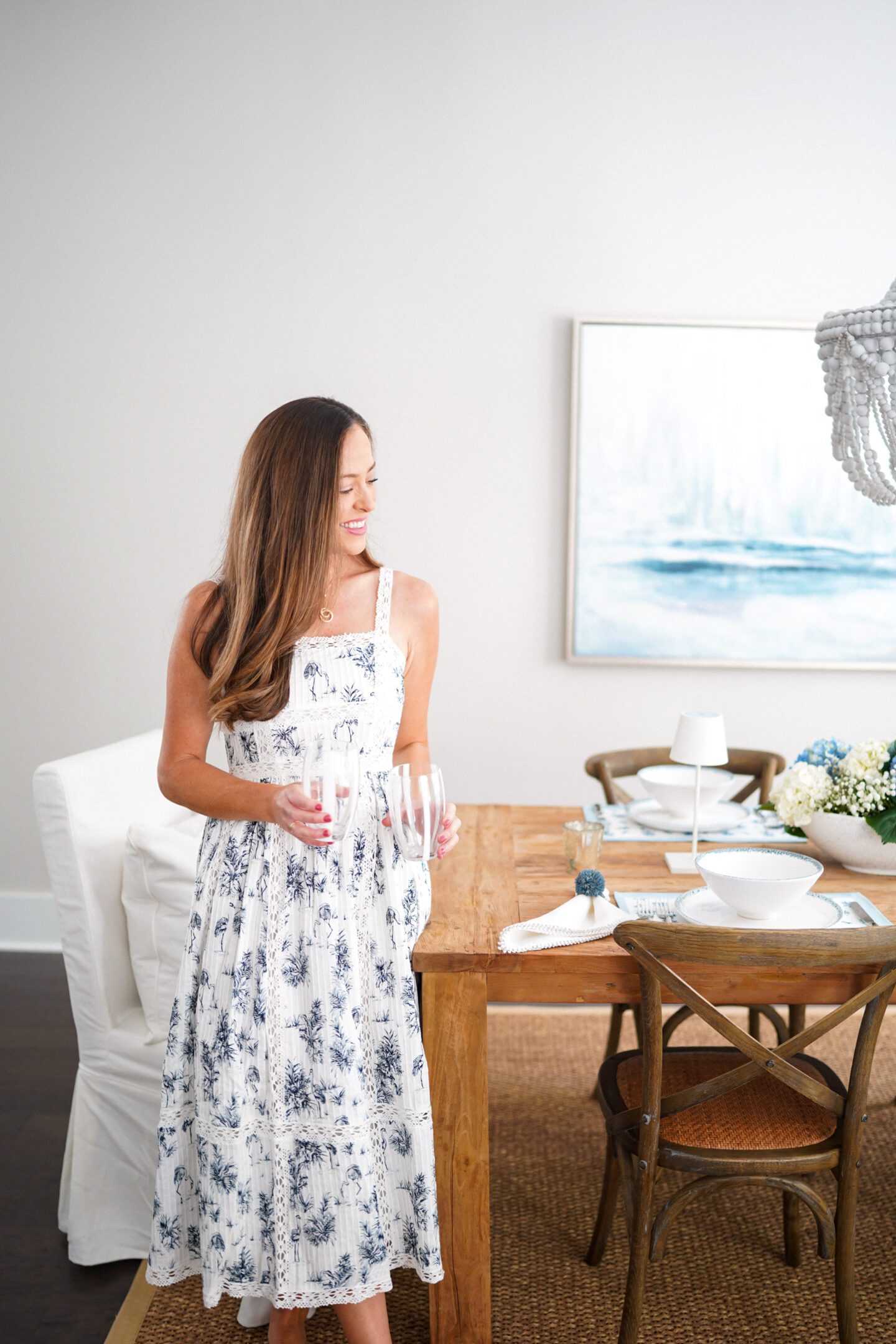 I am so excited to share this tablescape with you today featuring one of my favorite brands, Zafferano America. Zafferano's stunning collection of tableware, glassware, and lighting designed and handmade in Italy is truly what table-setting dreams are made of!
I was first introduced to the brand when I purchased these stunning glasses at one of my favorite local Charleston stores, Elizabeth Stuart Home, a couple of years ago. Since then, I have become a huge fan of the Zafferano brand and their beautiful designs, so I was very excited to be offered the opportunity to style some of their pieces in a tablescape!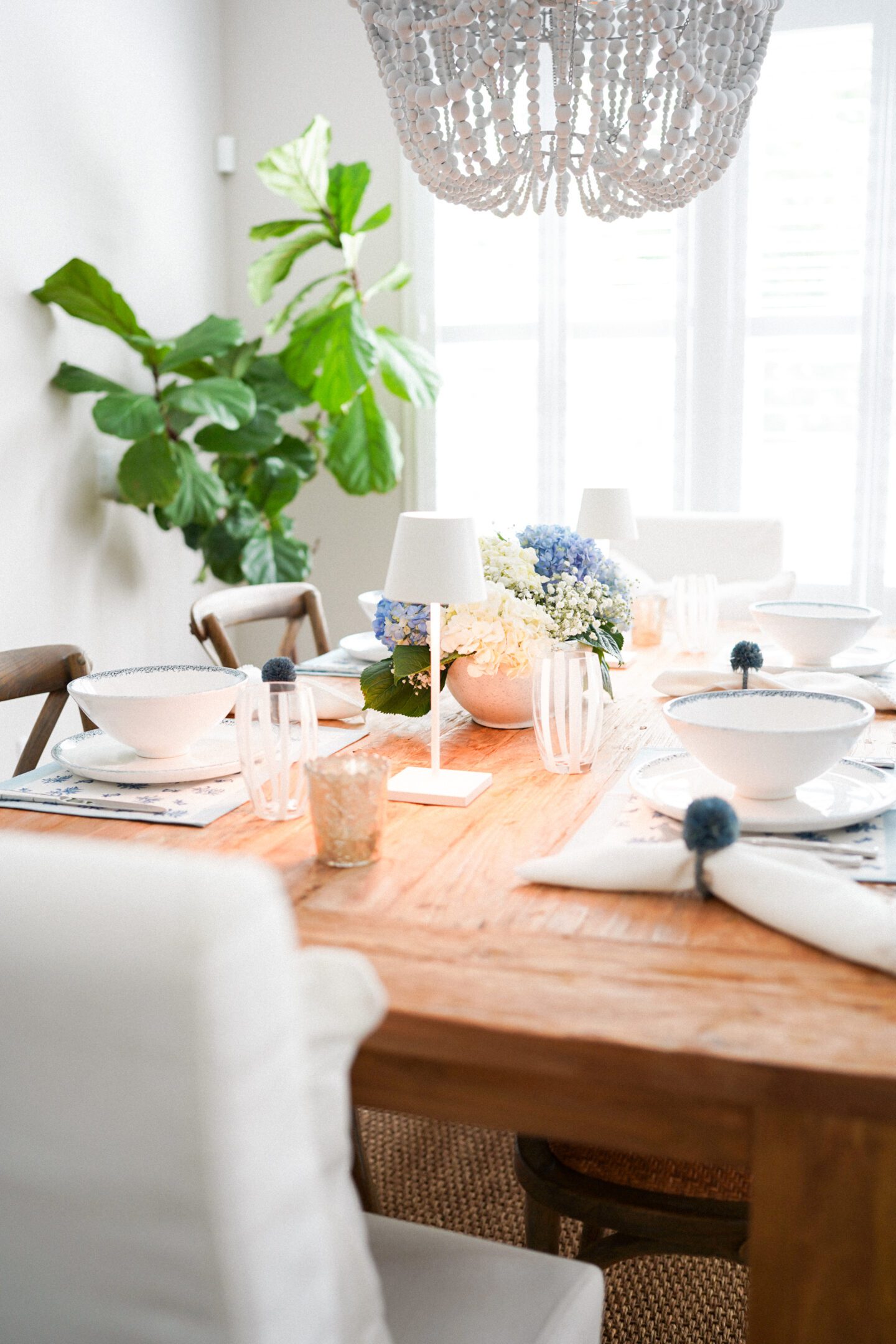 Zafferano offers many beautiful designs when it comes to tableware. I thought to myself as I was browsing their site that their pieces were like little works of art for the table, and there are endless possibilities when it comes to creating a tablescape using their products. Here is just a peek at a few of their dinnerware lines: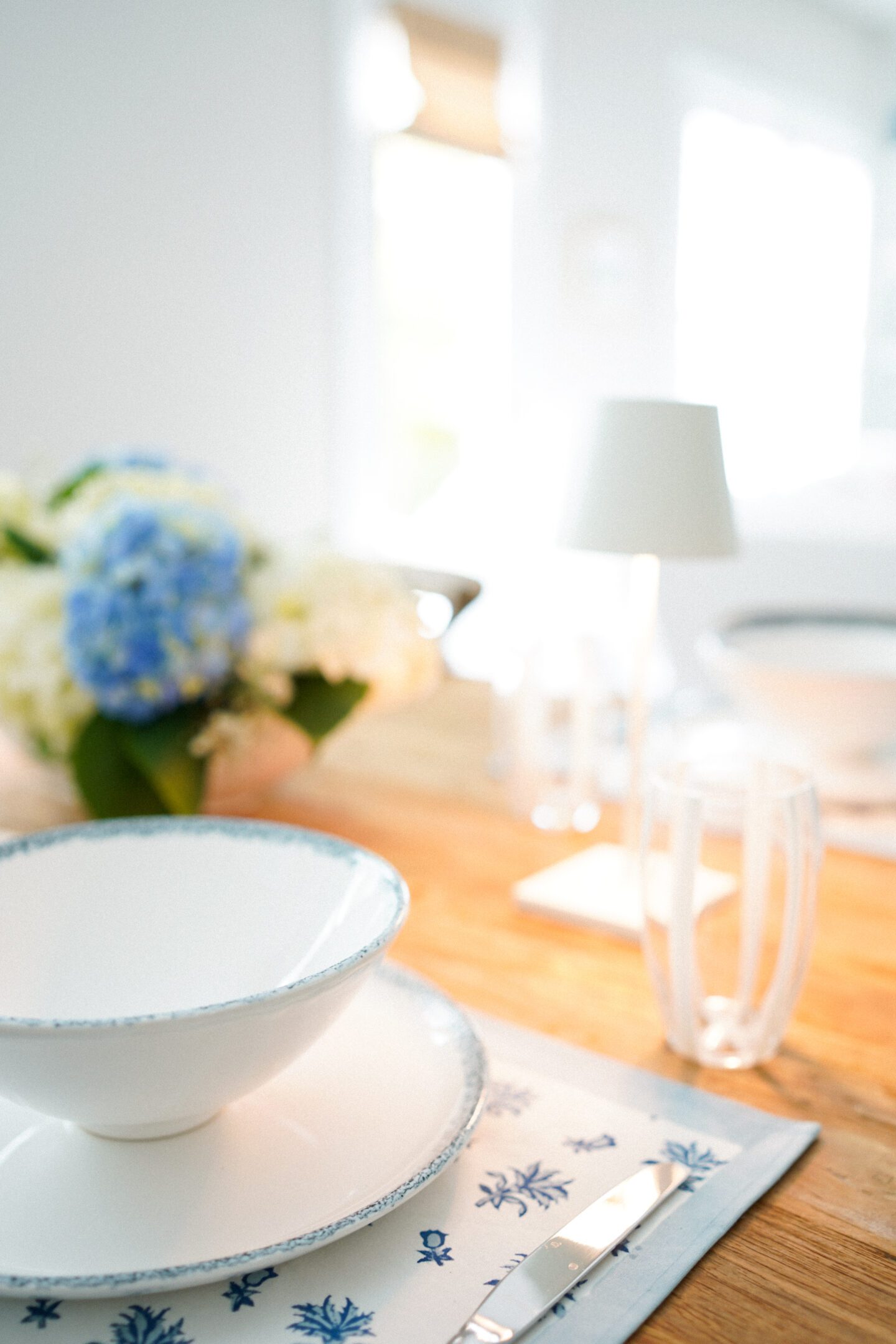 Sticking to my favorite color palette of blue and white, I chose pieces that I knew I could incorporate into many tables to come, such as their Stone line of dinnerware, which offers a minimalistic look with a beautiful hand-decorated rim in the prettiest shade of blue.
The Stone Dinner Plate and Salad Bowl are featured on my table and shown here below:
Also, it's worth noting that their dinnerware is dishwasher, microwave, and oven safe! Their pieces are durable and truly made to last for years to come, so you can use them often without worrying.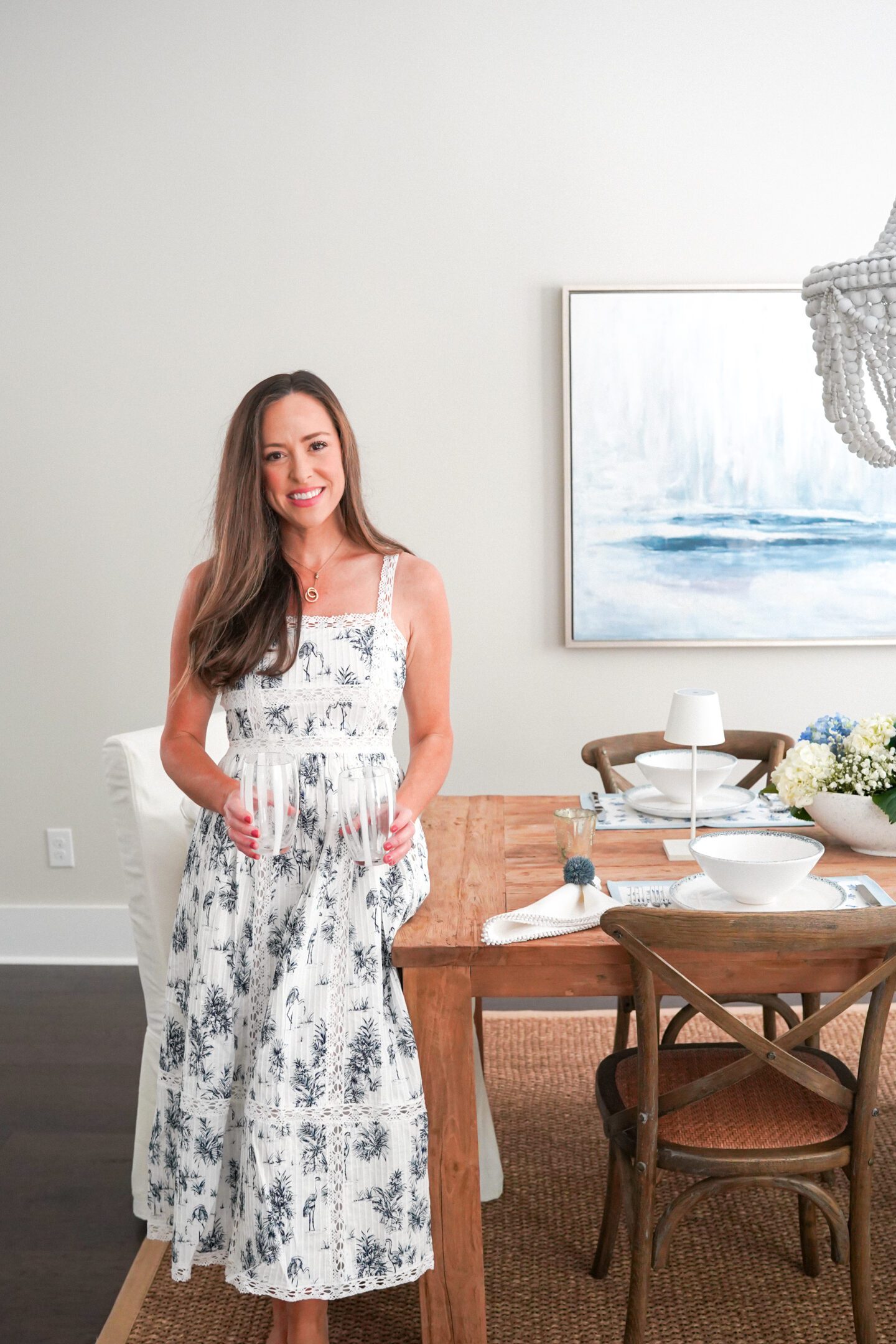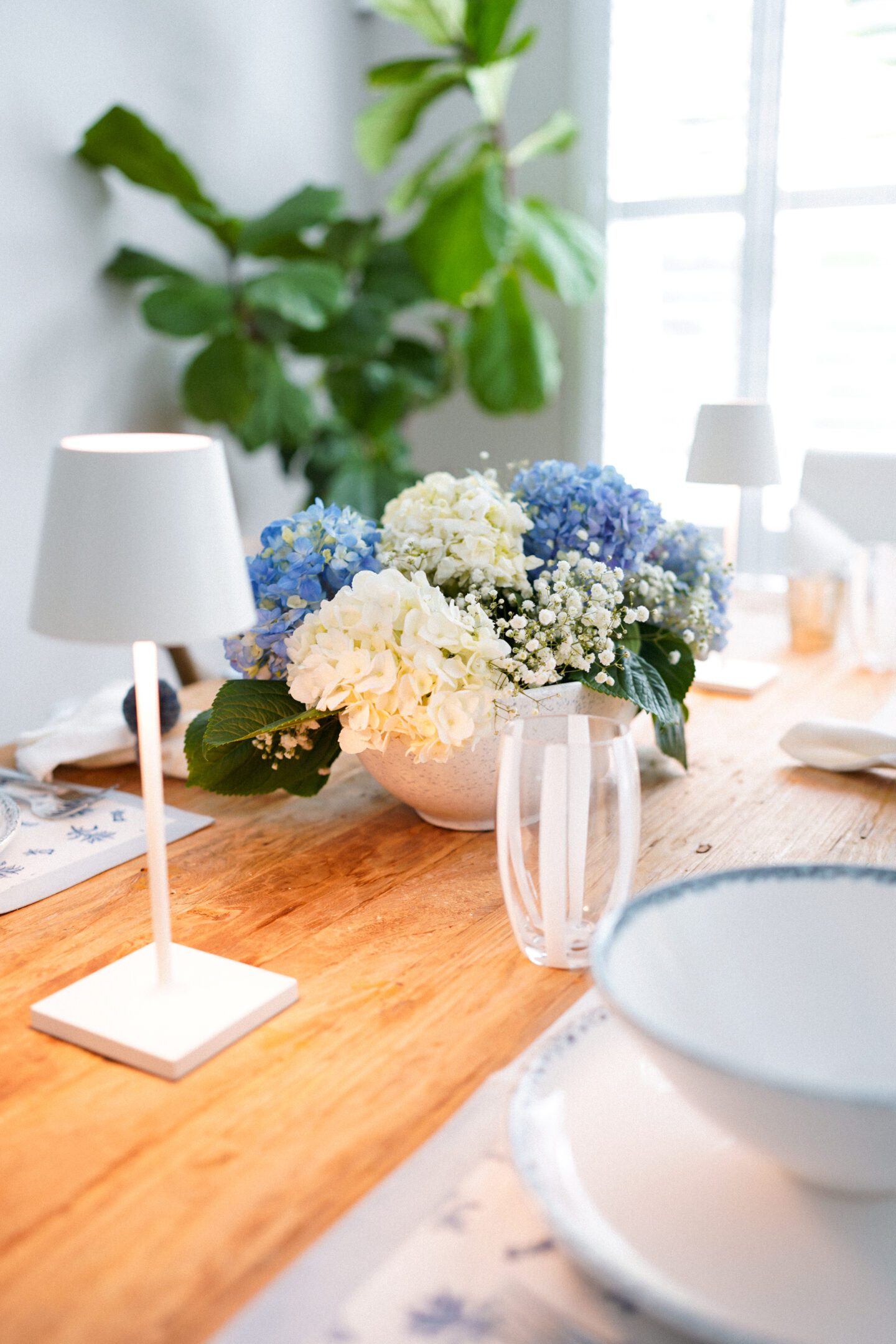 A fun detail that I was so excited to add to my collection were their Poldina Mini Cordless Lamps. You have likely seen these across social media lately – they are such a unique way to add lighting to a table, both for indoor and outdoor use! They come in a rainbow of colors, and there are also other styles and sizes available. You could easily use these in many other areas of your home, as well. I could rave on and on about how wonderful they are!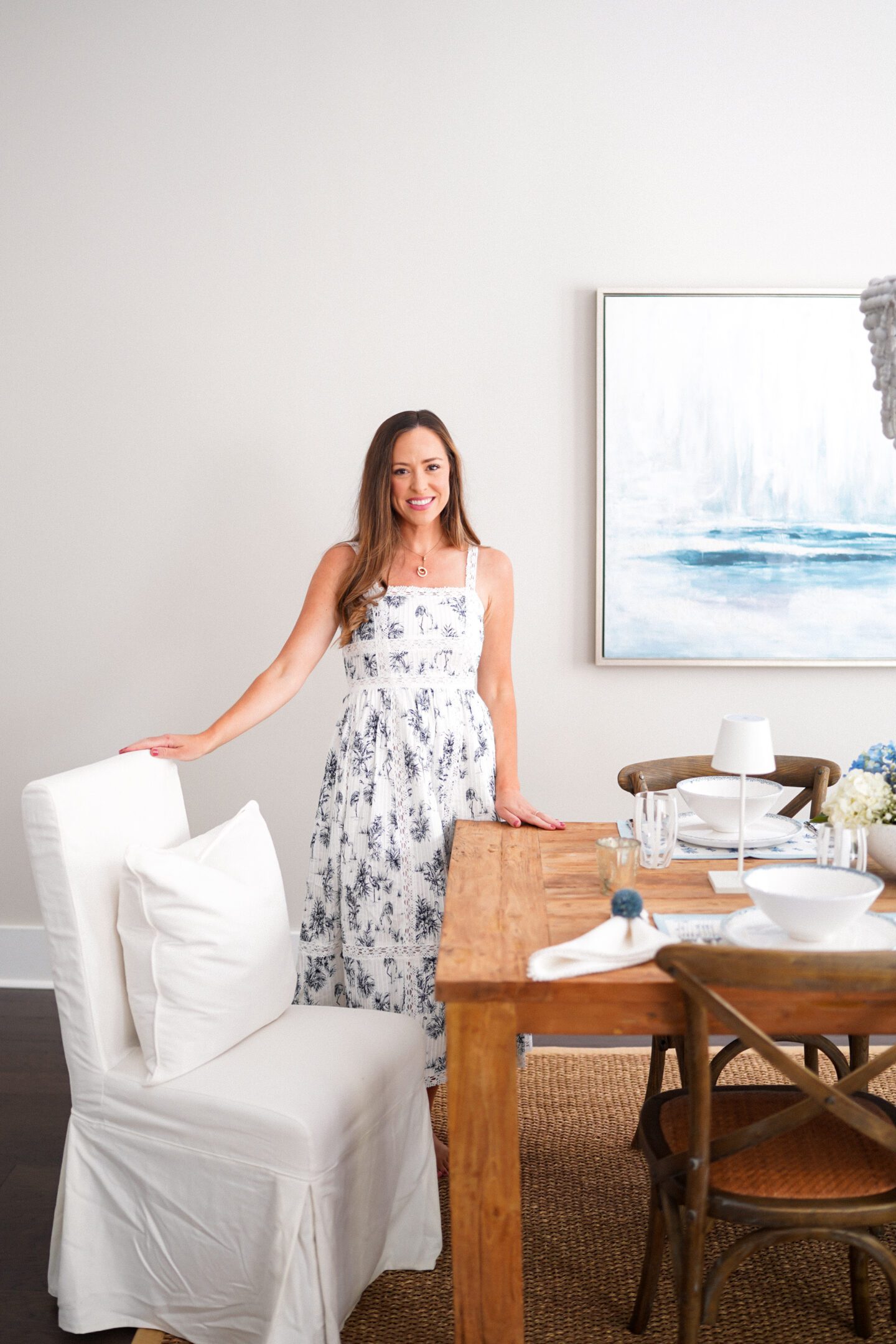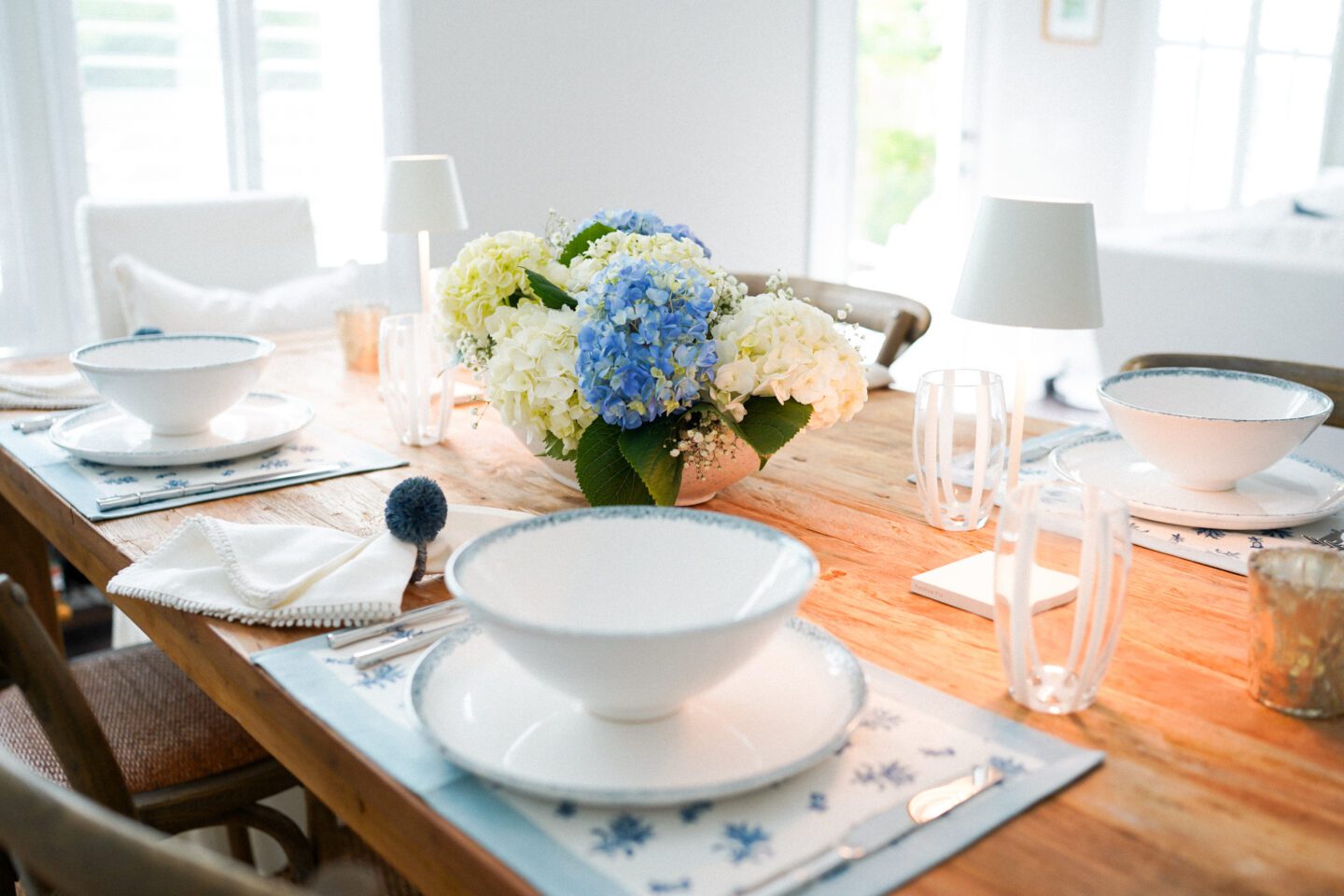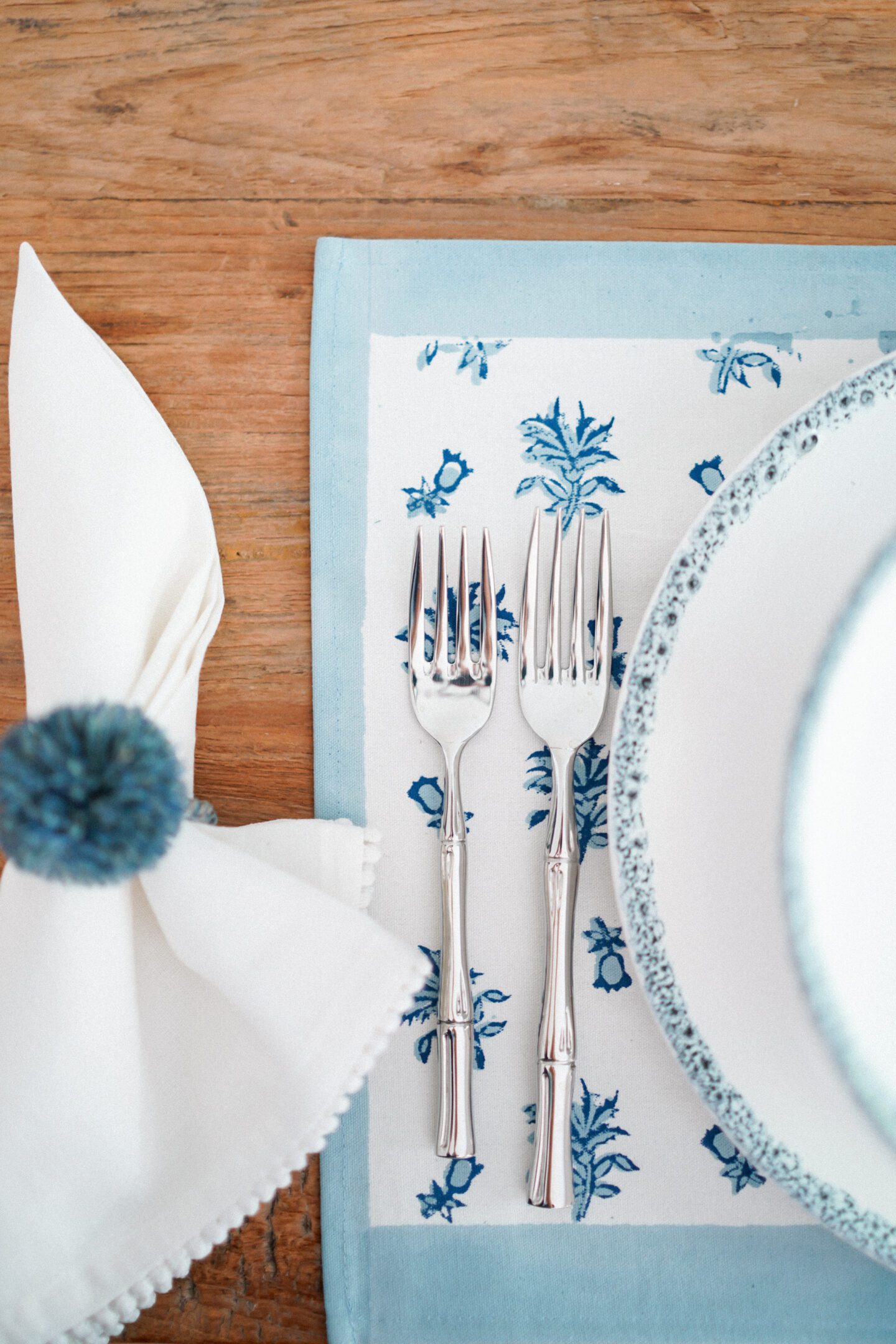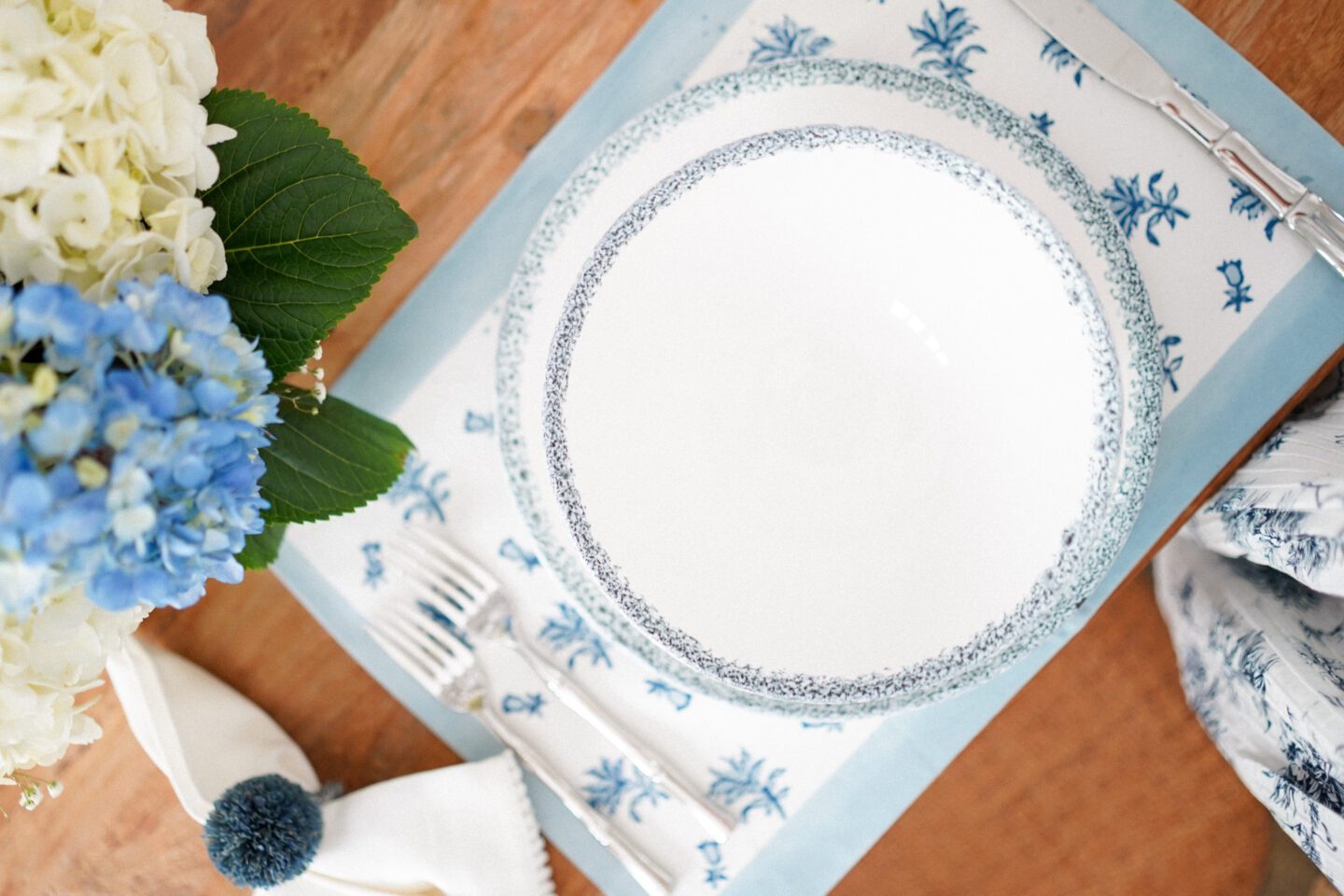 Zafferano's collection of glassware is so very unique and offers the perfect way to add a bit of whimsy to your table. I chose their Gessato striped line of glassware for my table, as I loved the fun, summery feel they lended to the table. I could see these being perfect to serve up a glass of chilled wine or rosé, or a refreshing cocktail!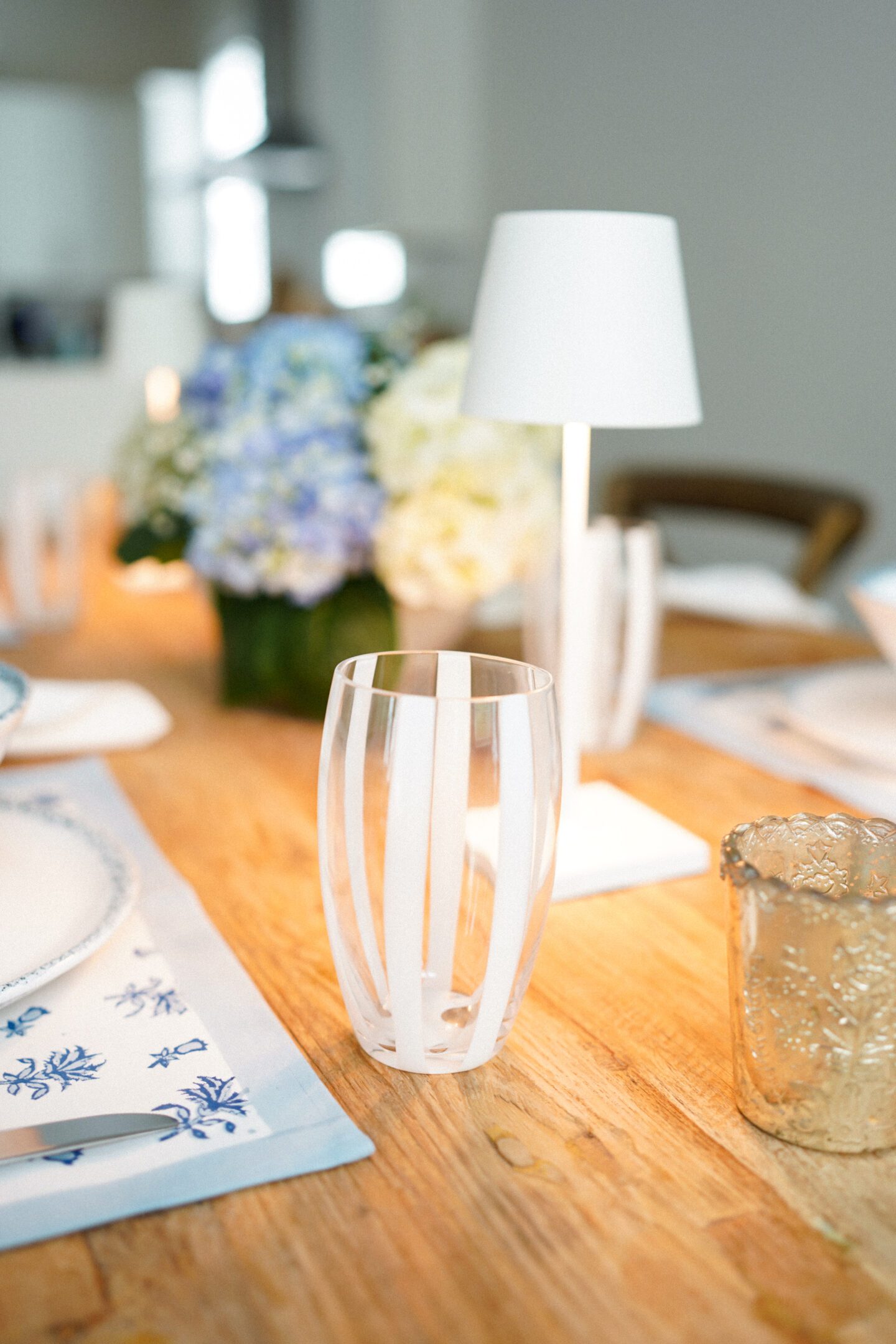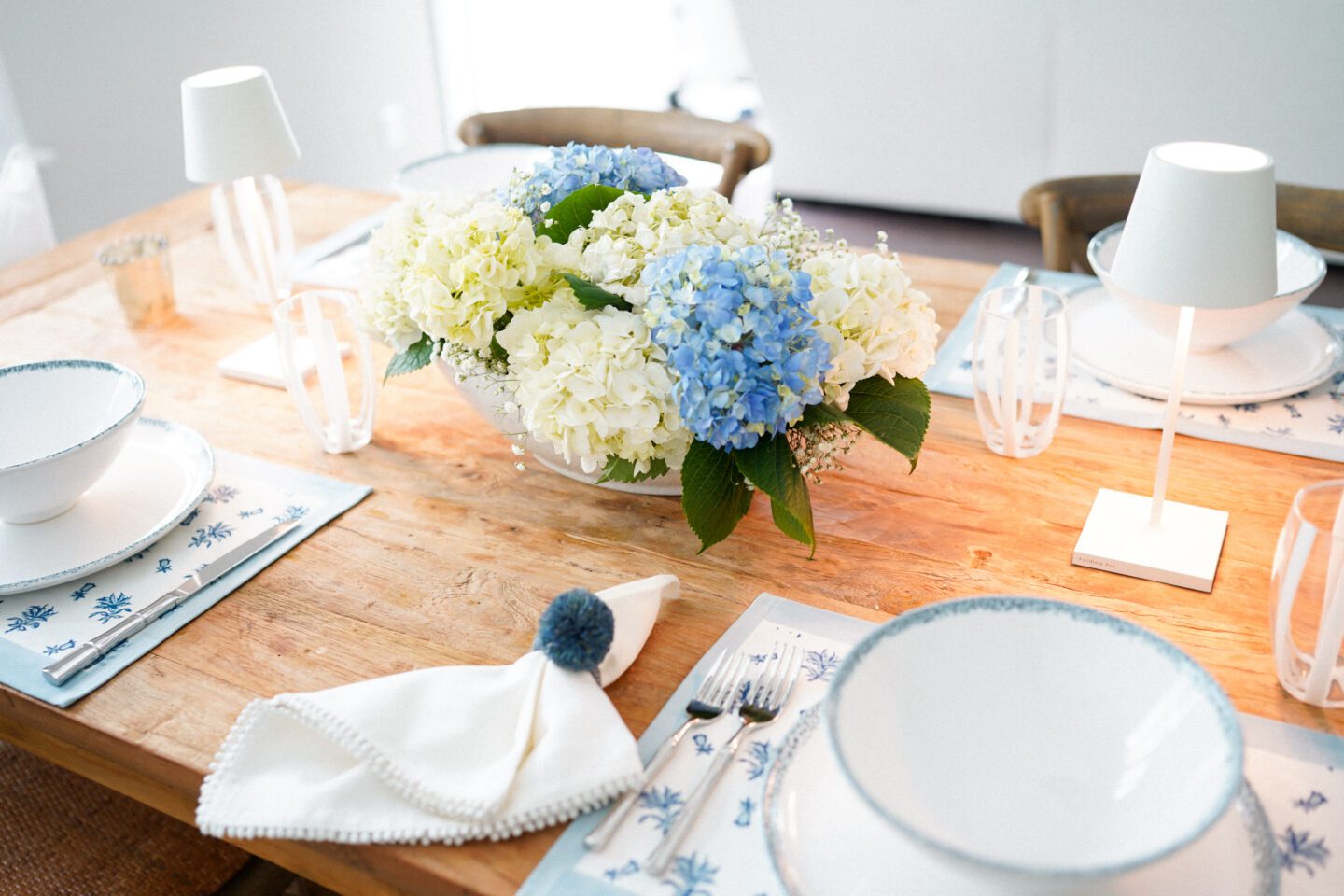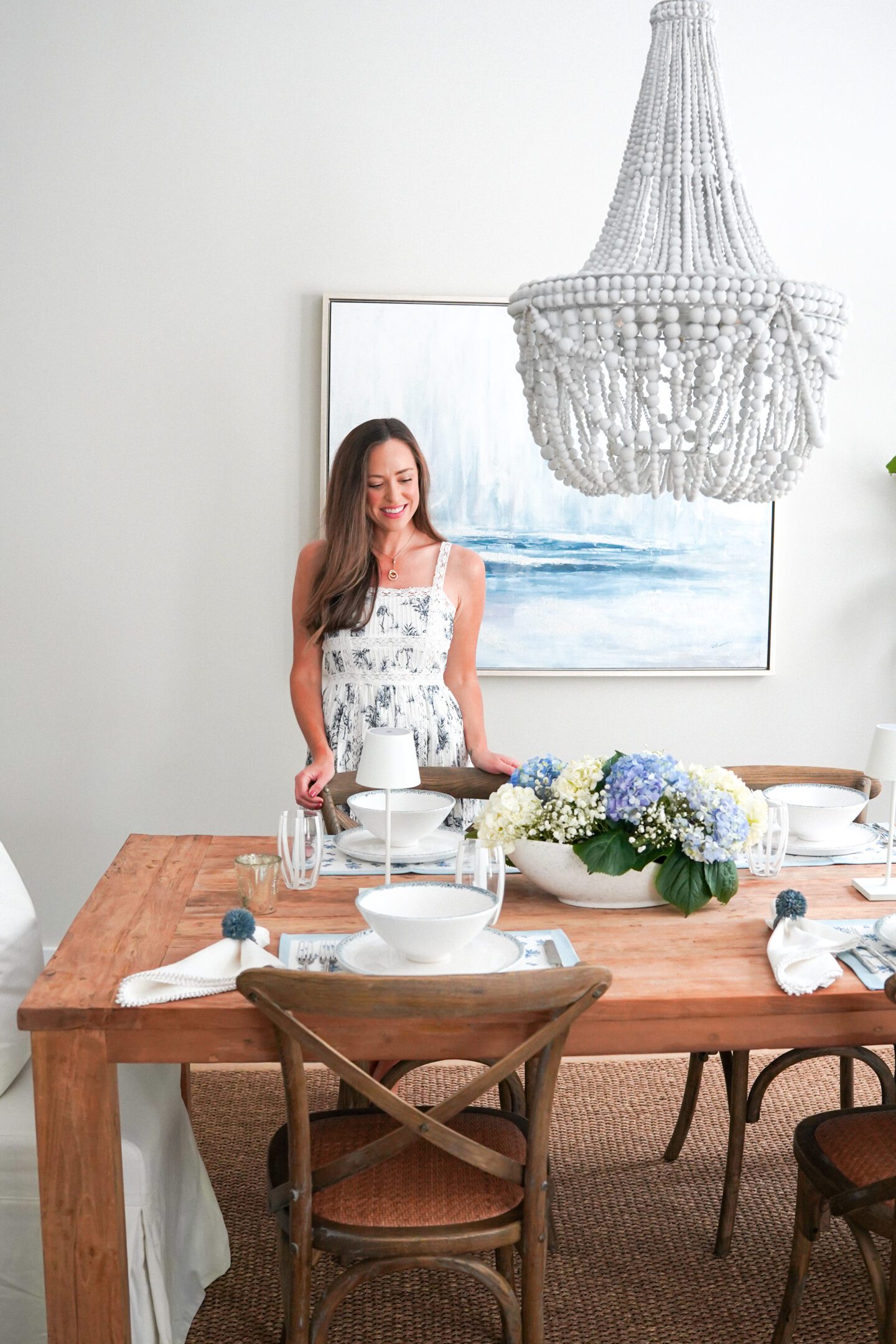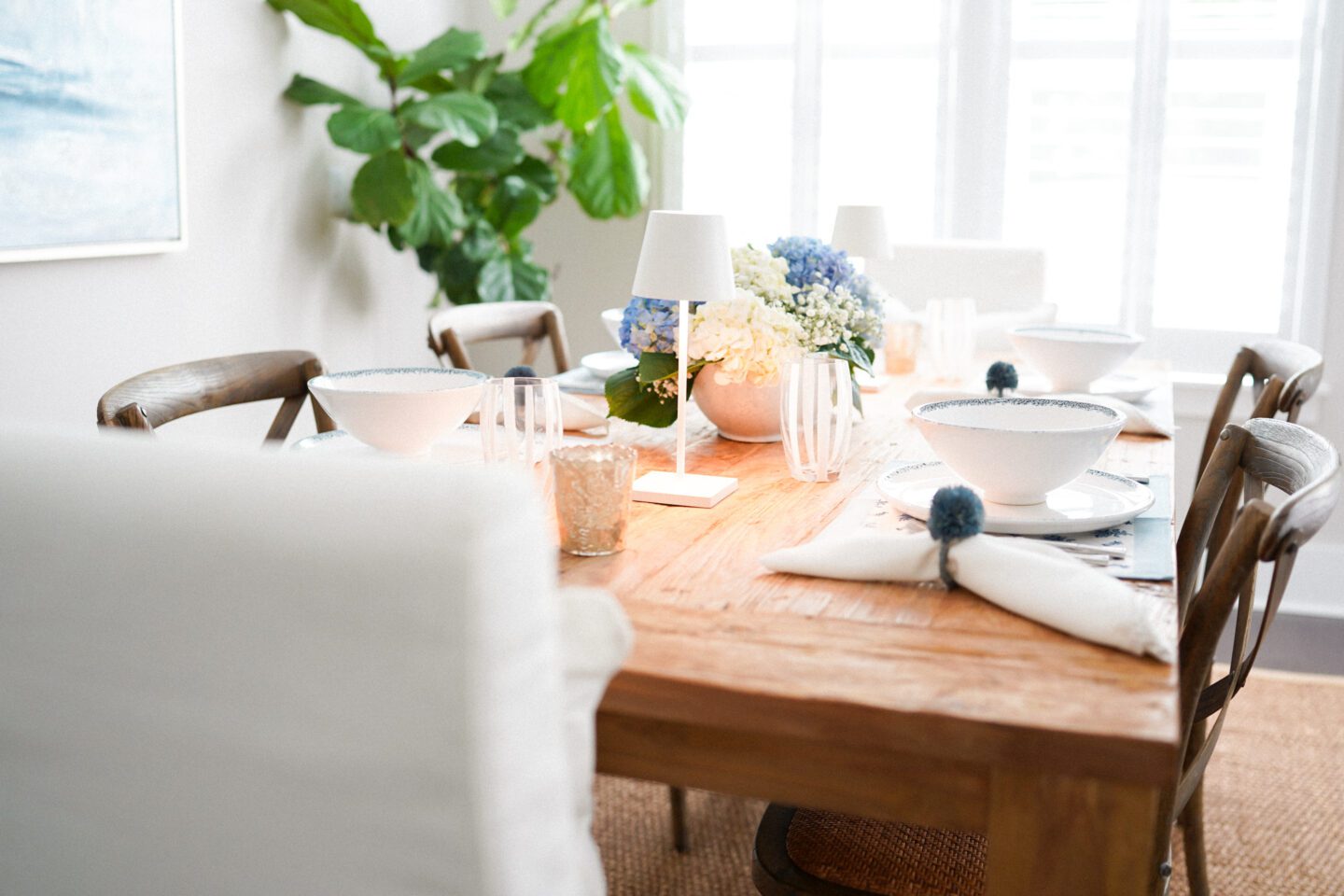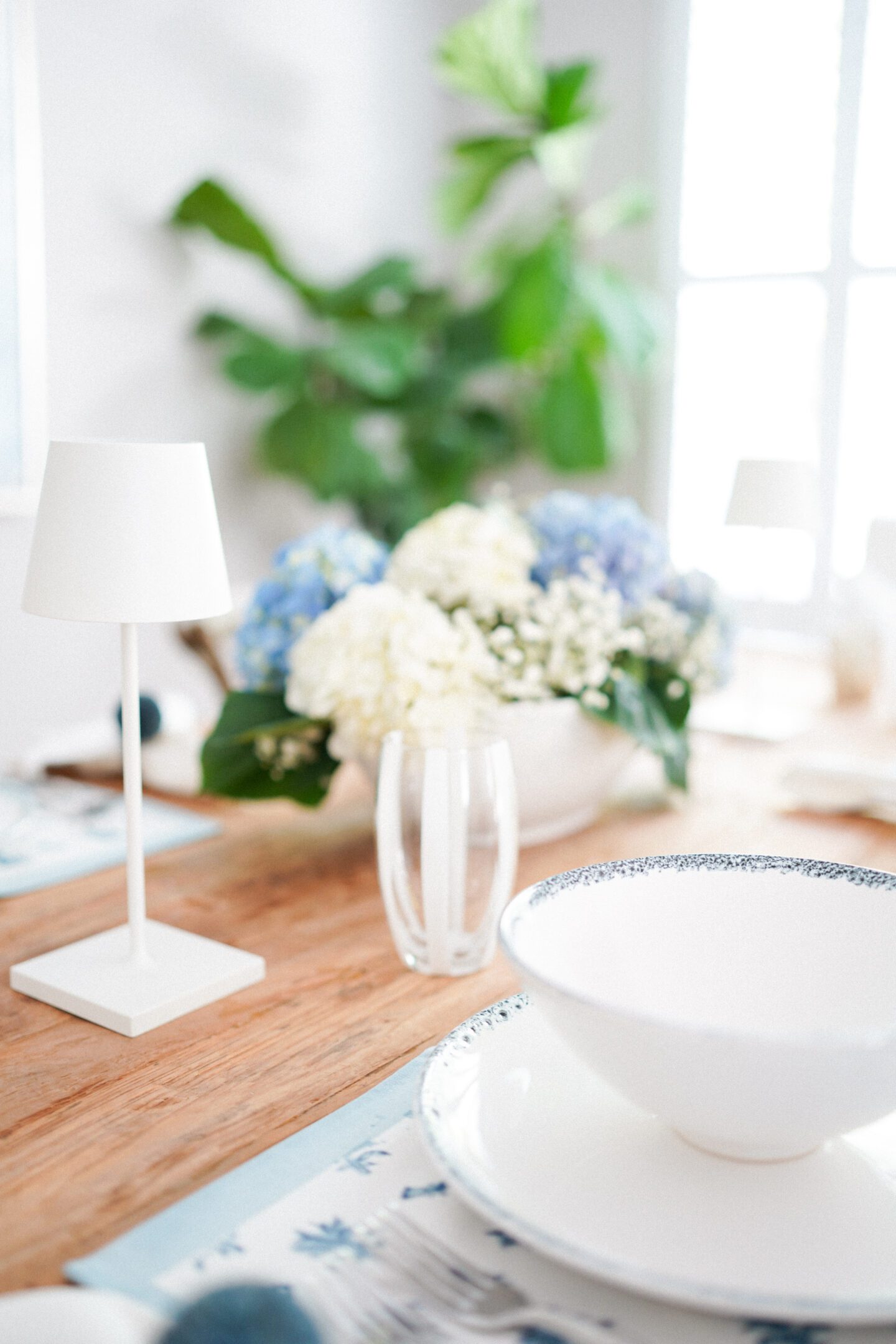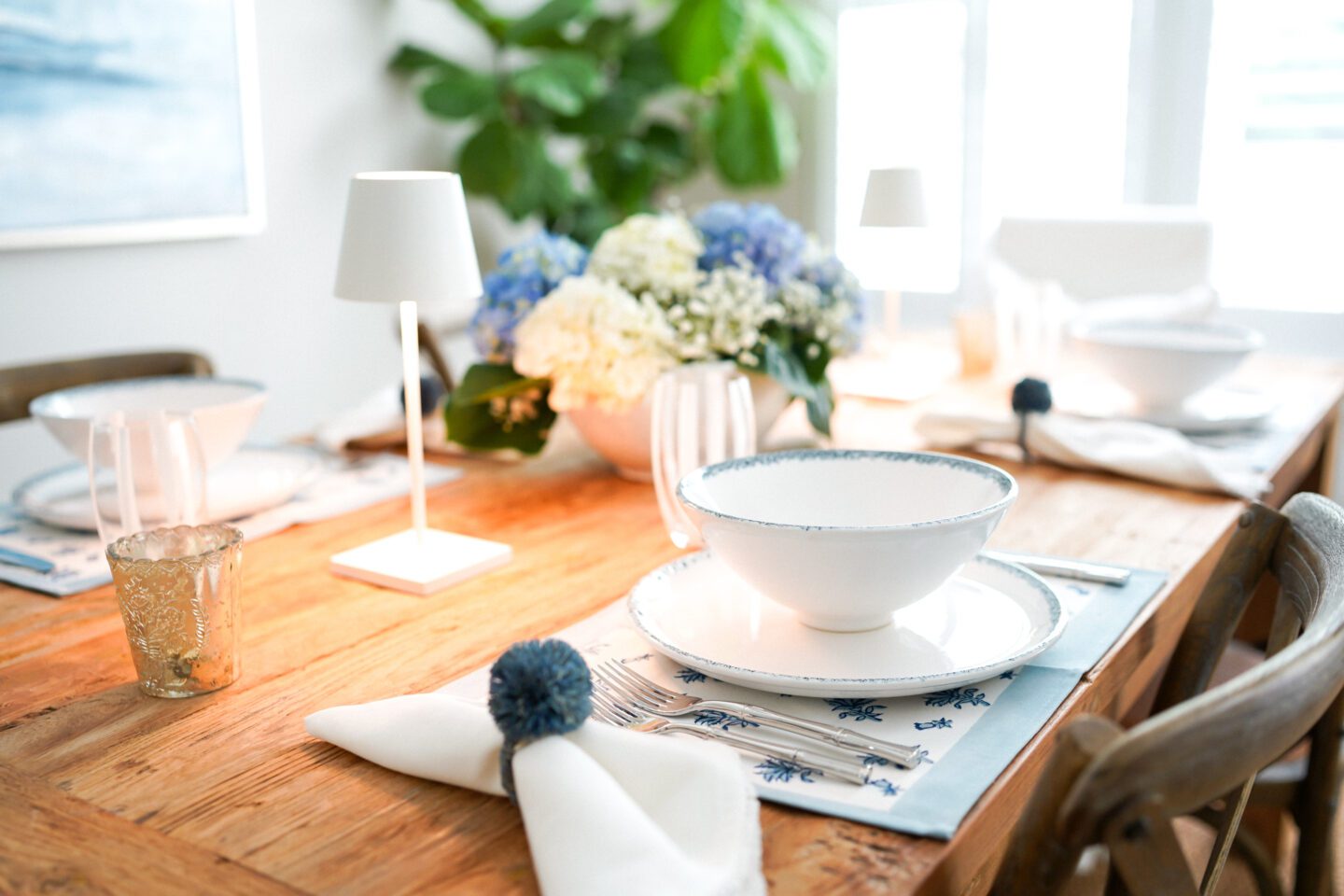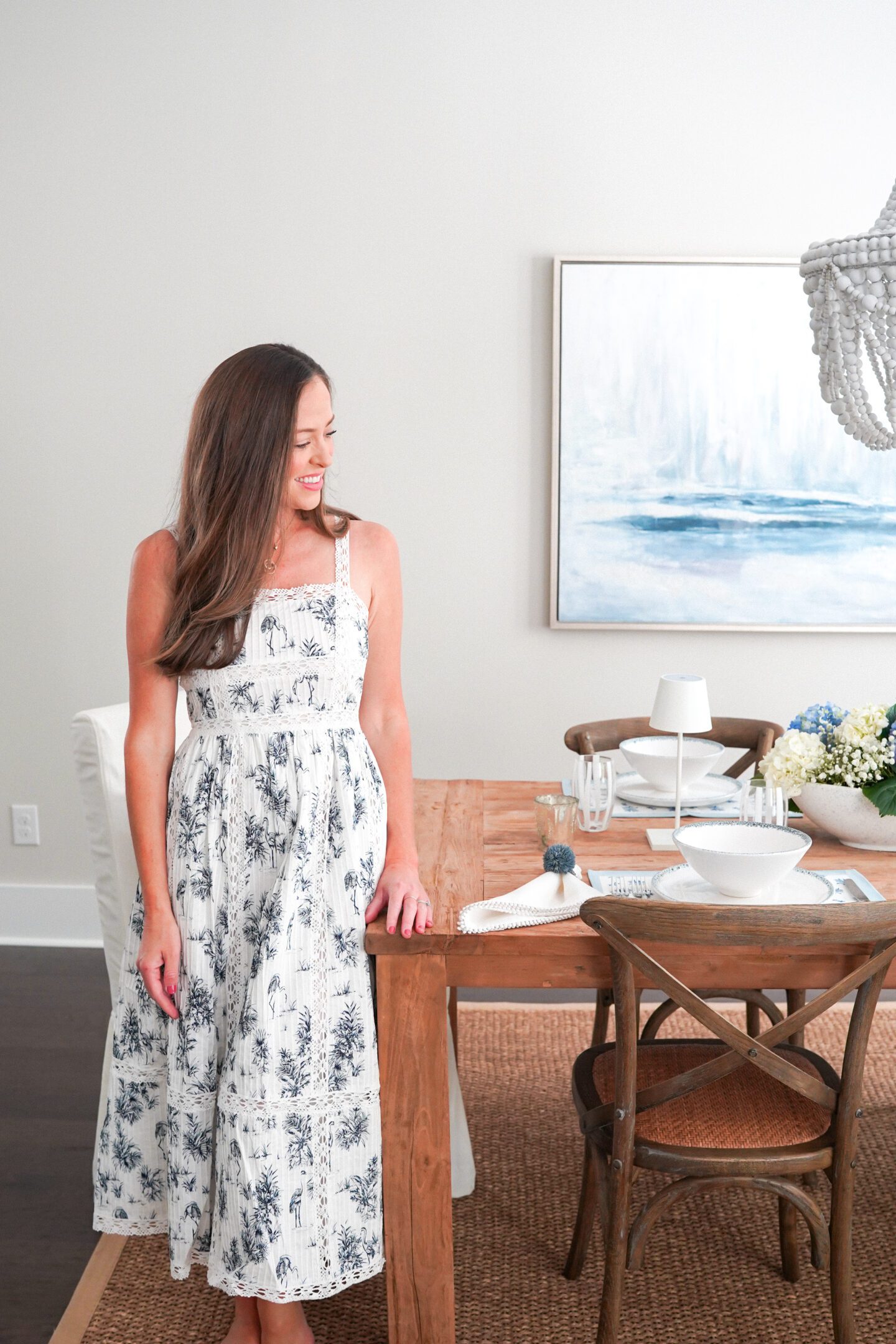 I was so pleased with how this beautiful table came together. We're planning to enjoy a special Mother's Day (my first!) meal at this table! I say it often, but putting together beautiful tables brings me so much joy. I hope you enjoyed this post and that it provided some inspiration to style a table of your own!
-A
Sources:
Dinnerware – Zafferano America (c/o)
Glassware – Zafferano America (c/o)
Cordless Table Lamps – Zafferano America (c/o)
Placemats – Julia Amory
Napkins – Juliska
Napkin Rings – Cailini Coastal
Flatware – Neiman Marcus
Dress – Hunter Bell
I received some of the products featured in this blog post courtesy of Zafferano America, however, all opinions and thoughts expressed in the post are my own. This post may contain affiliate links, which means if you click and/or make a purchase, I may receive a commission.