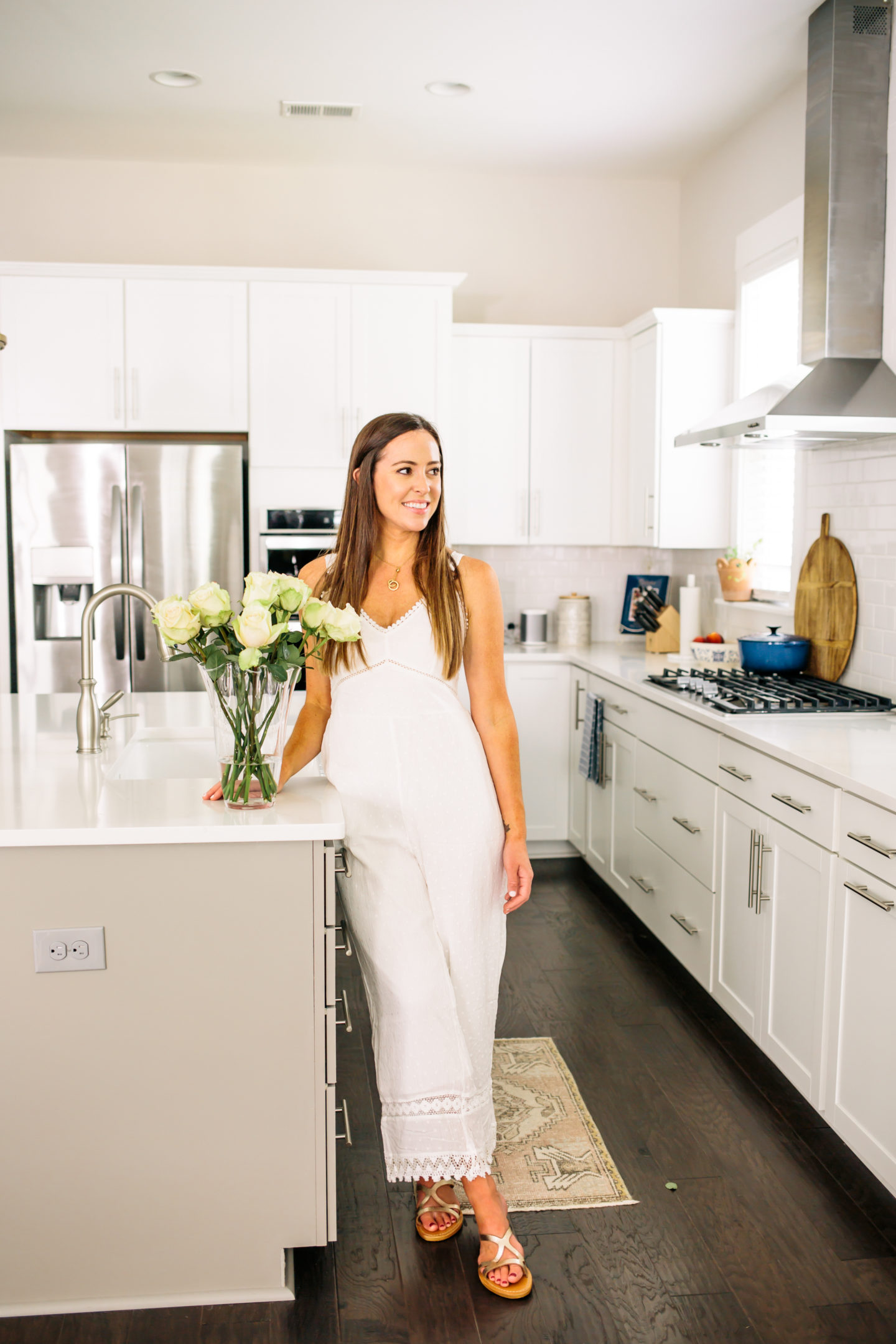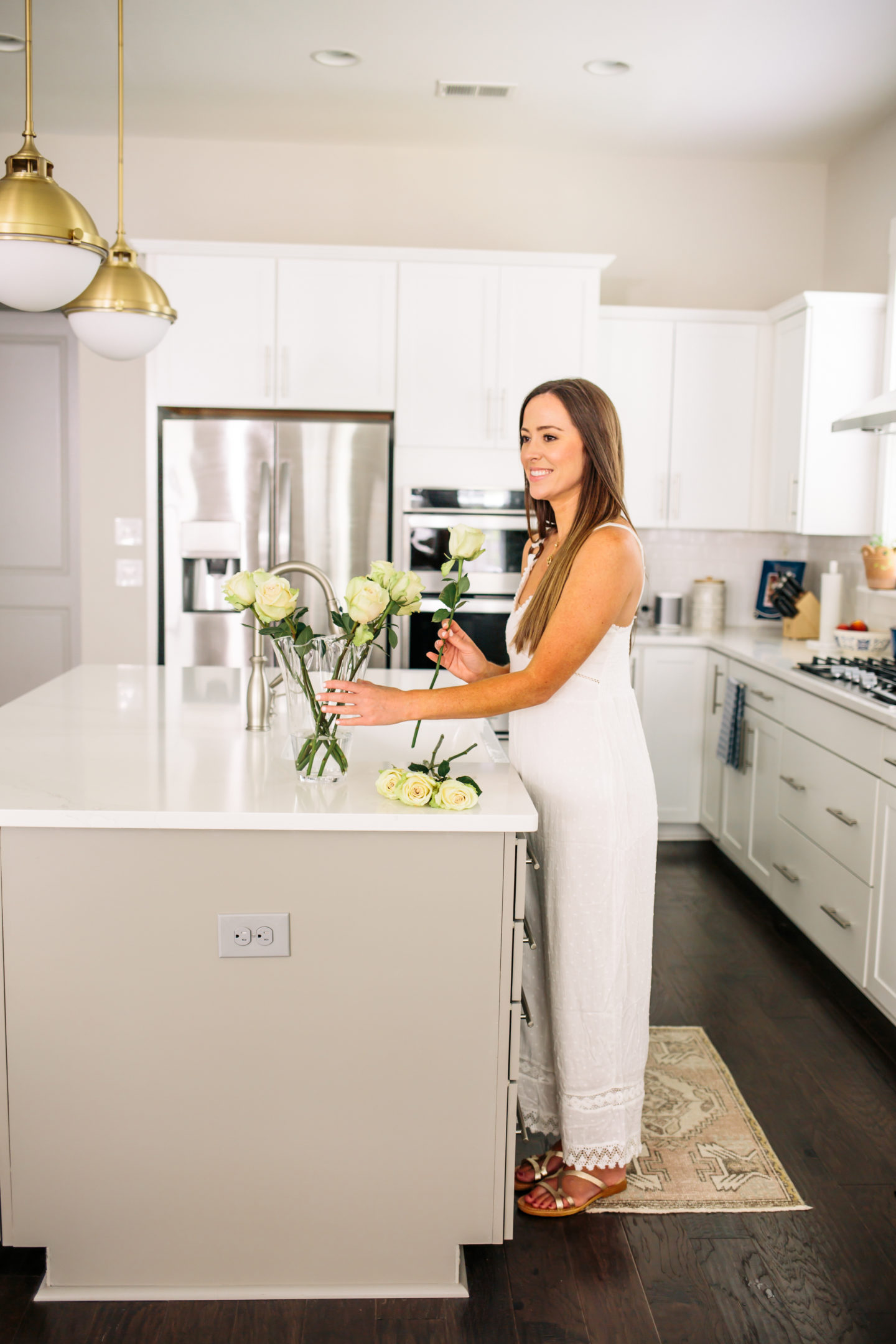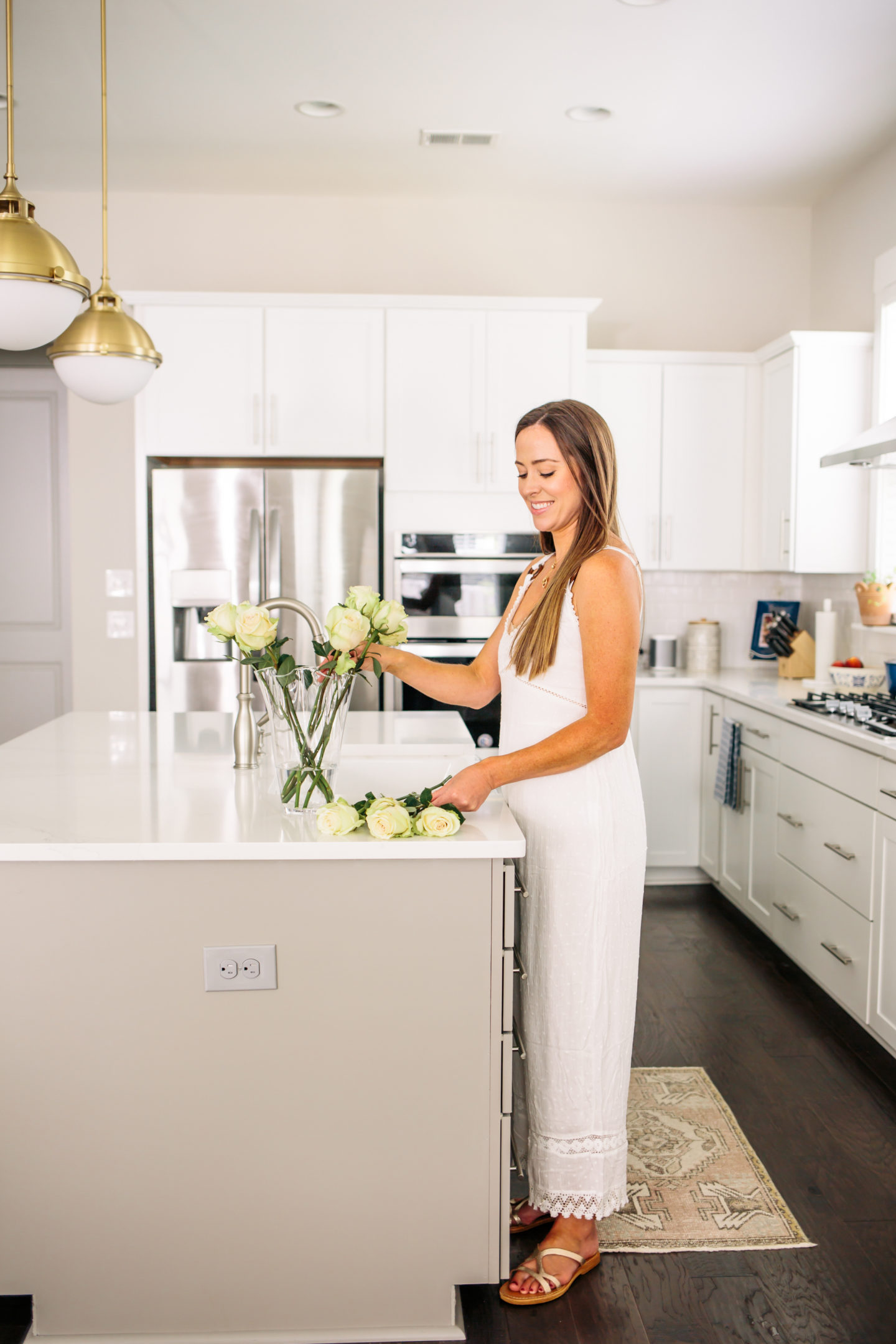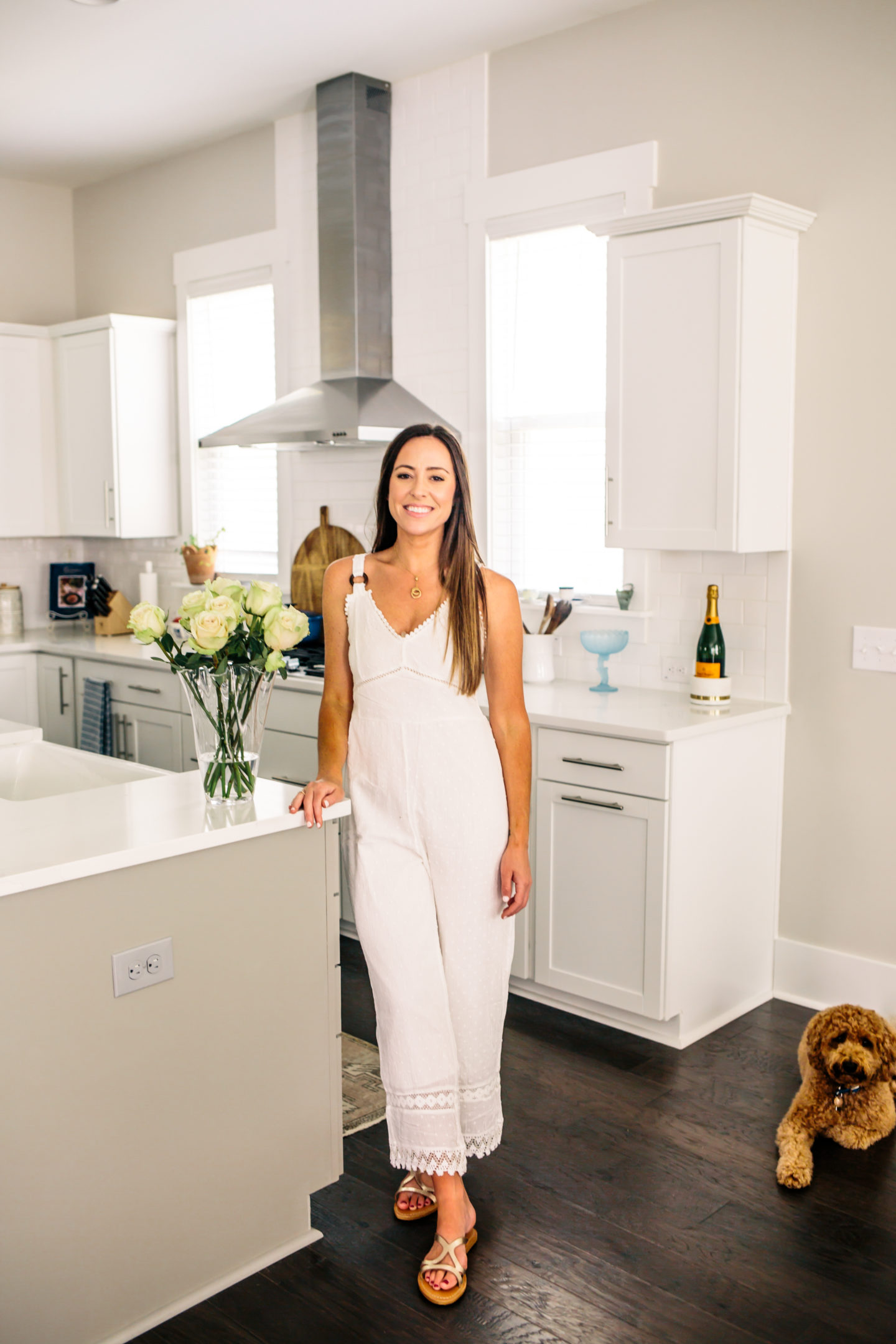 I love having fresh flowers around my home! My favorite way to treat myself is to pick up a bouquet of blooms at the grocery store every other week. My go-to flowers are usually hydrangeas (and peonies when they are in season), but lately I have been loving roses. The scent of roses is my favorite!
I always try to maximize the life of the flowers so that I can enjoy them for as long as possible. I picked up a few tips along the way and have rounded them up here below:
Keep your flowers as cool as possible prior to arranging.
After bringing your flowers home, re-cut the stems at an angle upon arranging them. (Make sure that your scissor or clippers are clean and disinfected).
Remove all foliage that may come into contact with water. The water will stay clearer, and it also helps to avoid the buildup of bacteria.
Make sure your vase is disinfected and clean.
Add clean, room temperature water to the vase, along with flower food.
Keep flowers out of direct sunlight.
Change the water every few days, if possible.
Recut stems as needed, but not too often.
I hope this was helpful! I'd love to hear which flowers are your favorite to have around your home in the comments below!
Shop the Post: