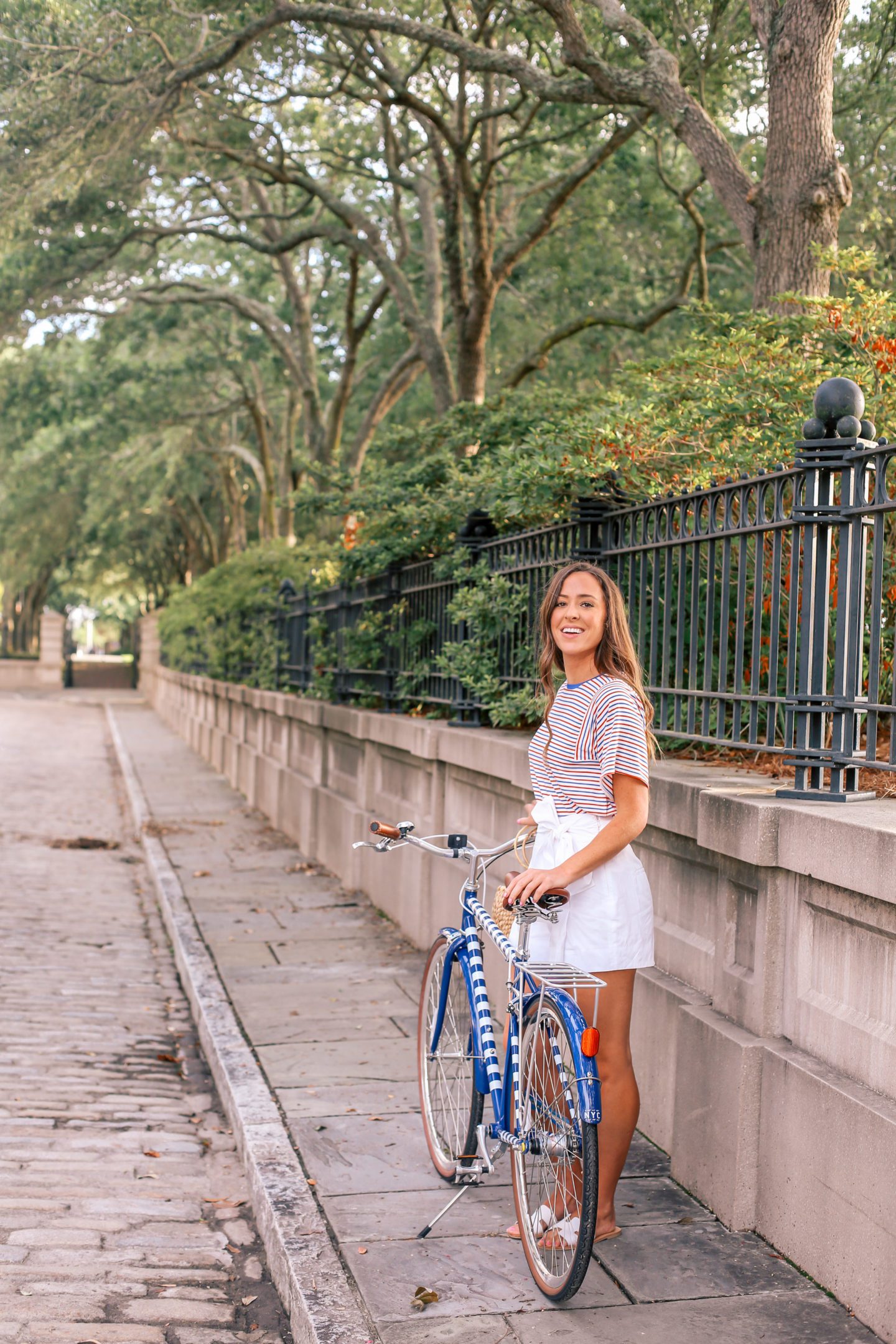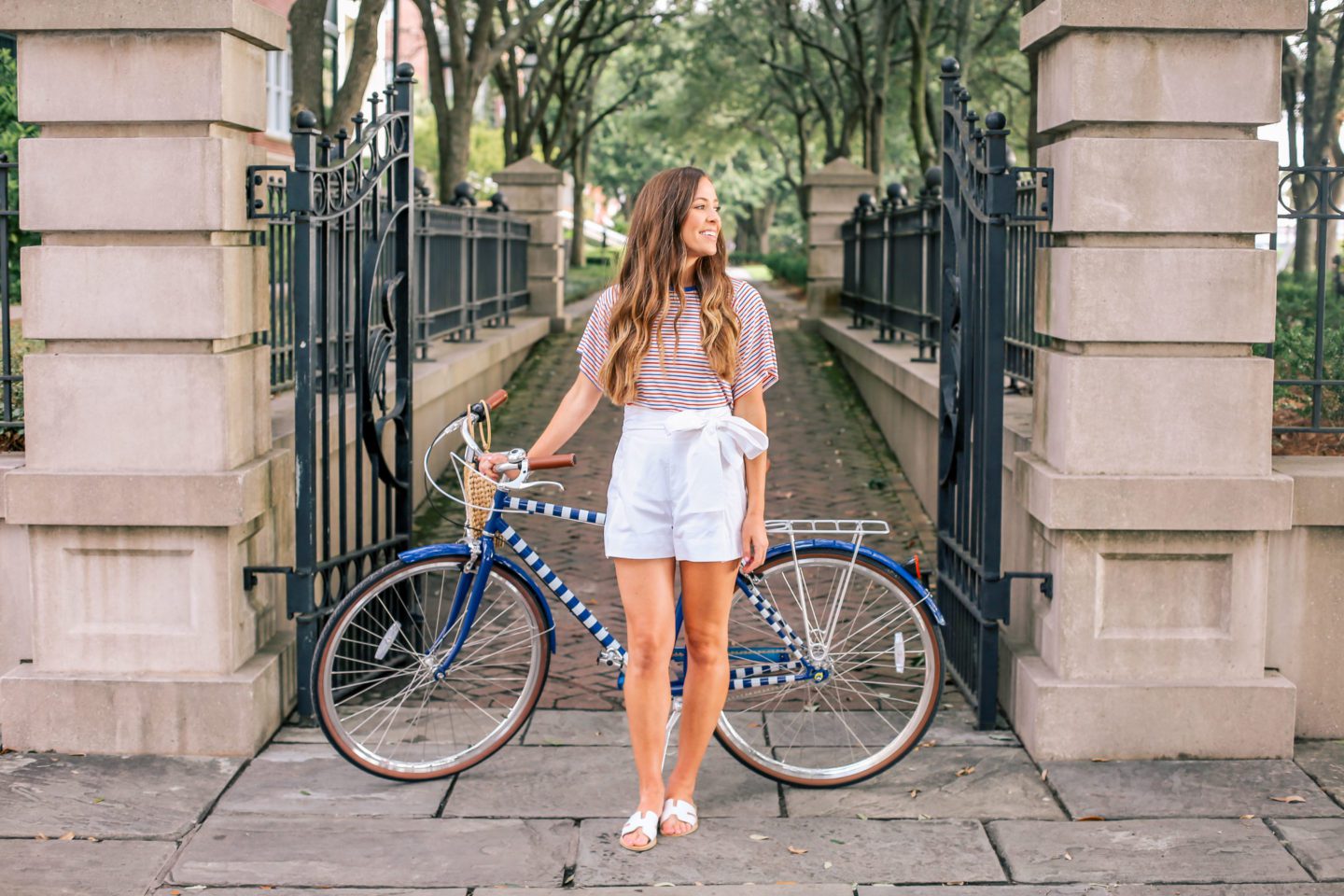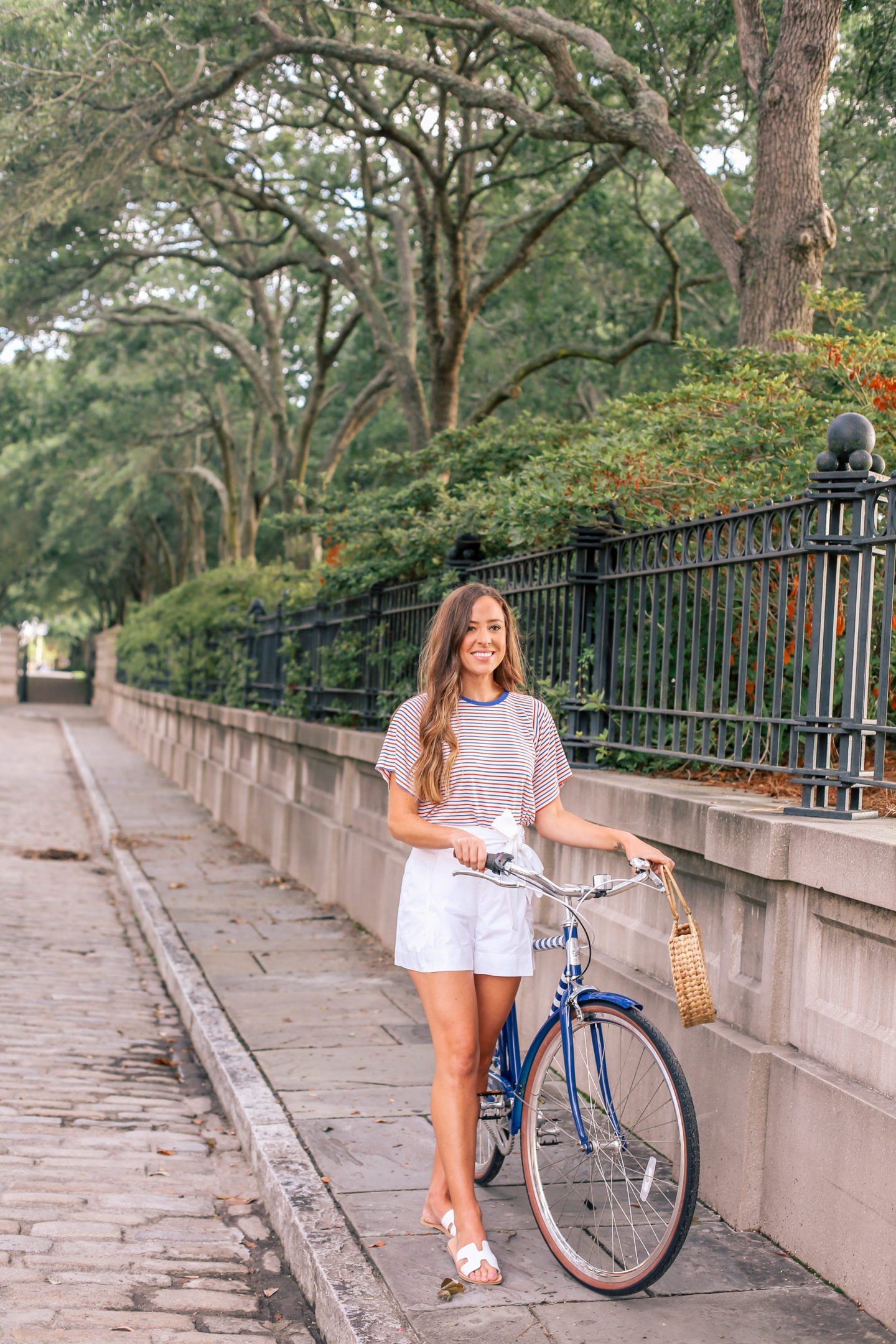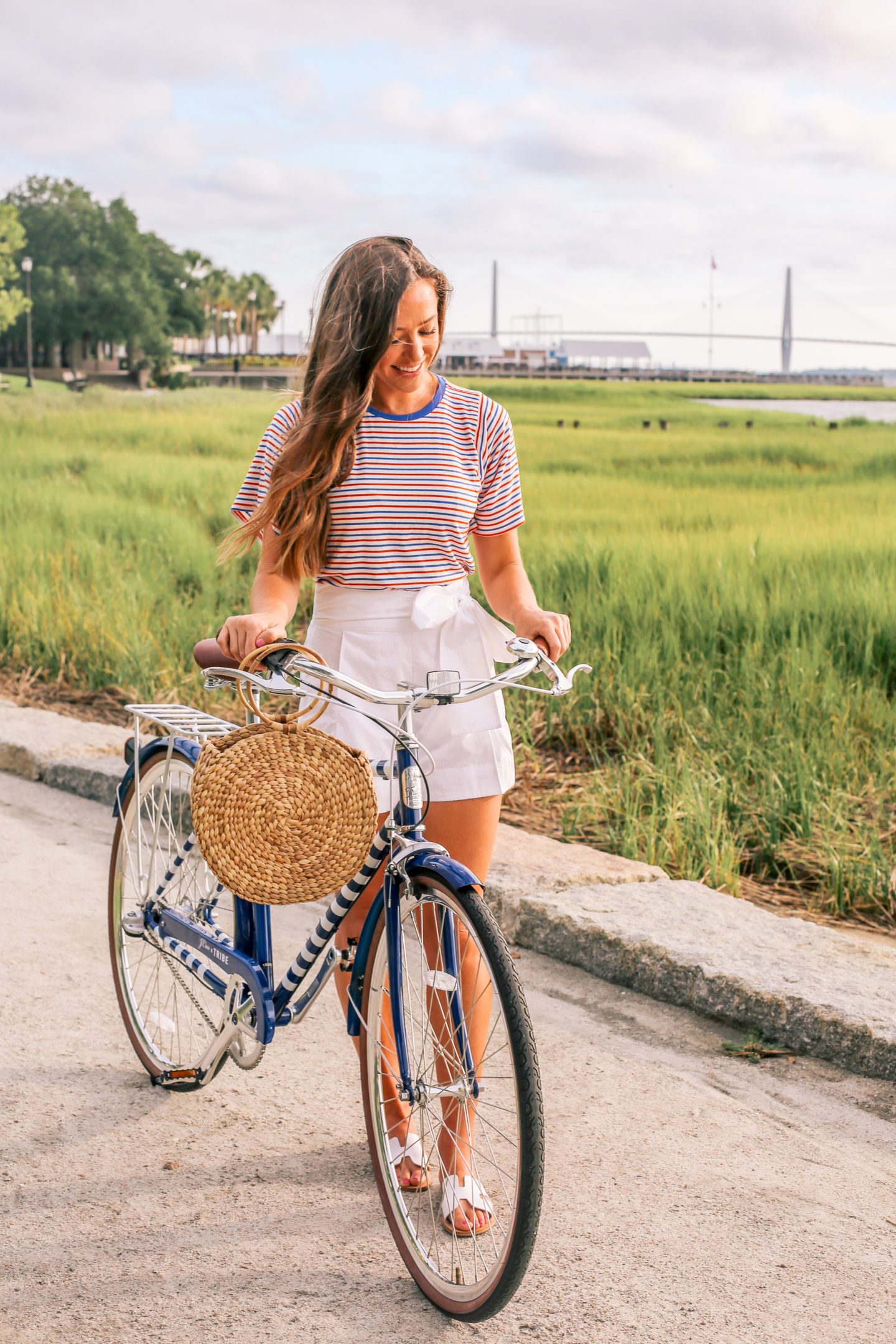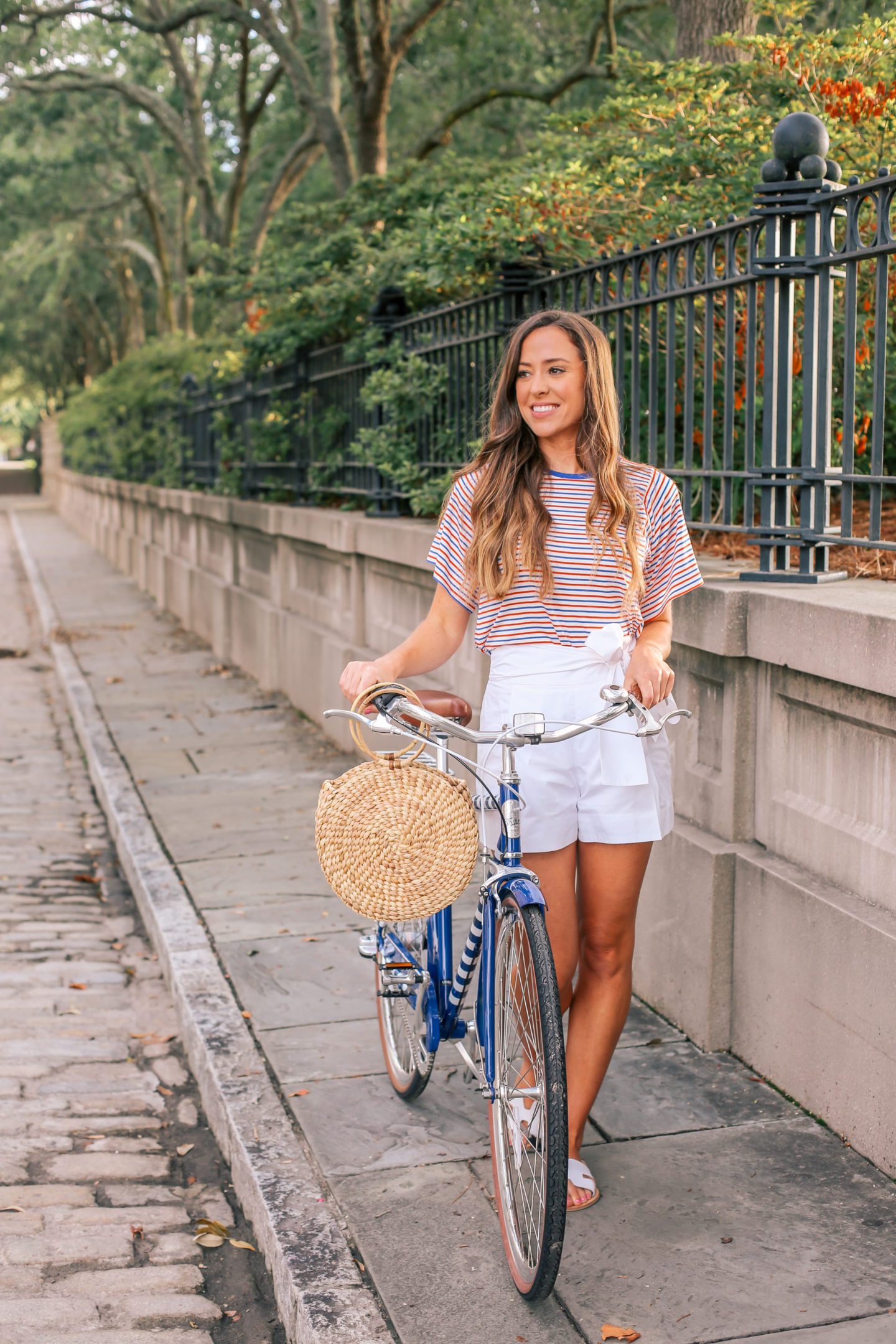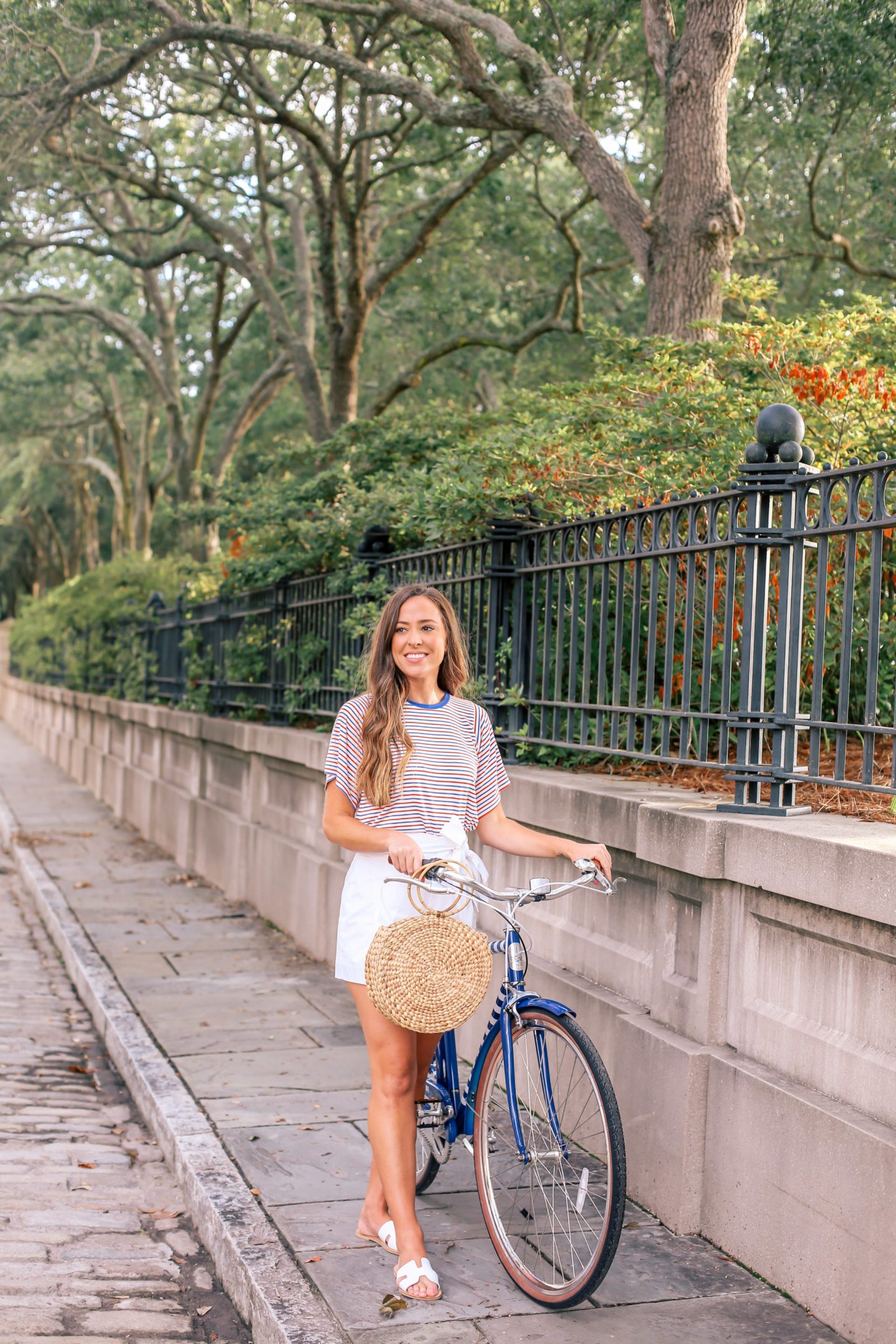 July is here, which is hard to believe! Summertime is definitely in full swing here in Charleston. Even though it's hot, we still love to spend as much time as we can outdoors!
We went on a morning bike ride downtown this past Sunday. Since it was early, it wasn't very crowded yet, which I love! I threw on a casual look for the day, which consisted of the softest striped tee by J. Crew (to match my J.Crew x Tribe bicycle, of course!). This tee is super comfy and comes in three colors! My shorts are also by J. Crew. I purchased these last year, so they are no longer offered in this color, but I really love the pink version, and also the chambray version. How cute is the bow detail on the front?
I hope everyone has a great week! We're headed to Amelia Island next Monday, so I'm counting down the days until then!
Thanks for reading,
-The Beach Belle
Shop the Look: