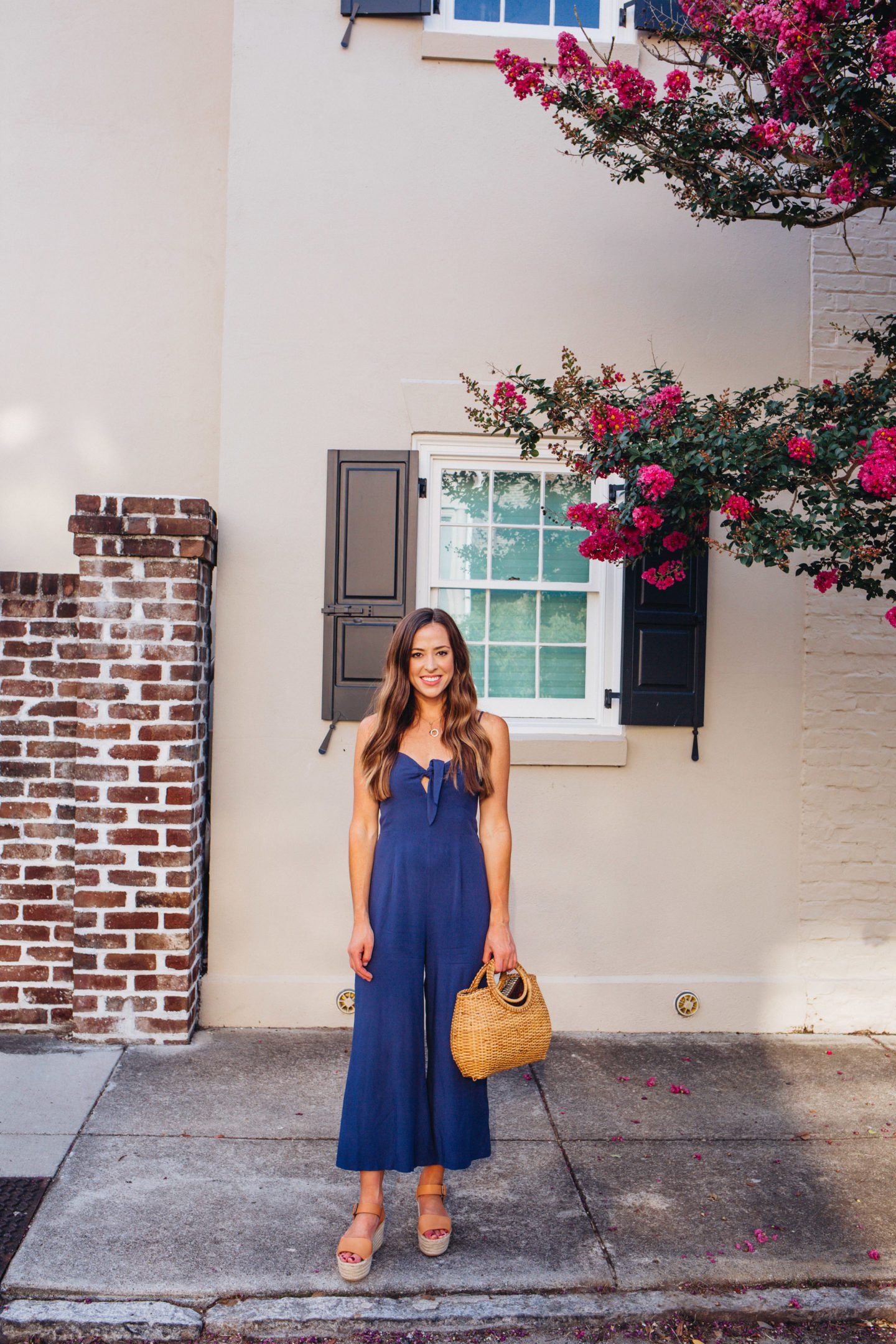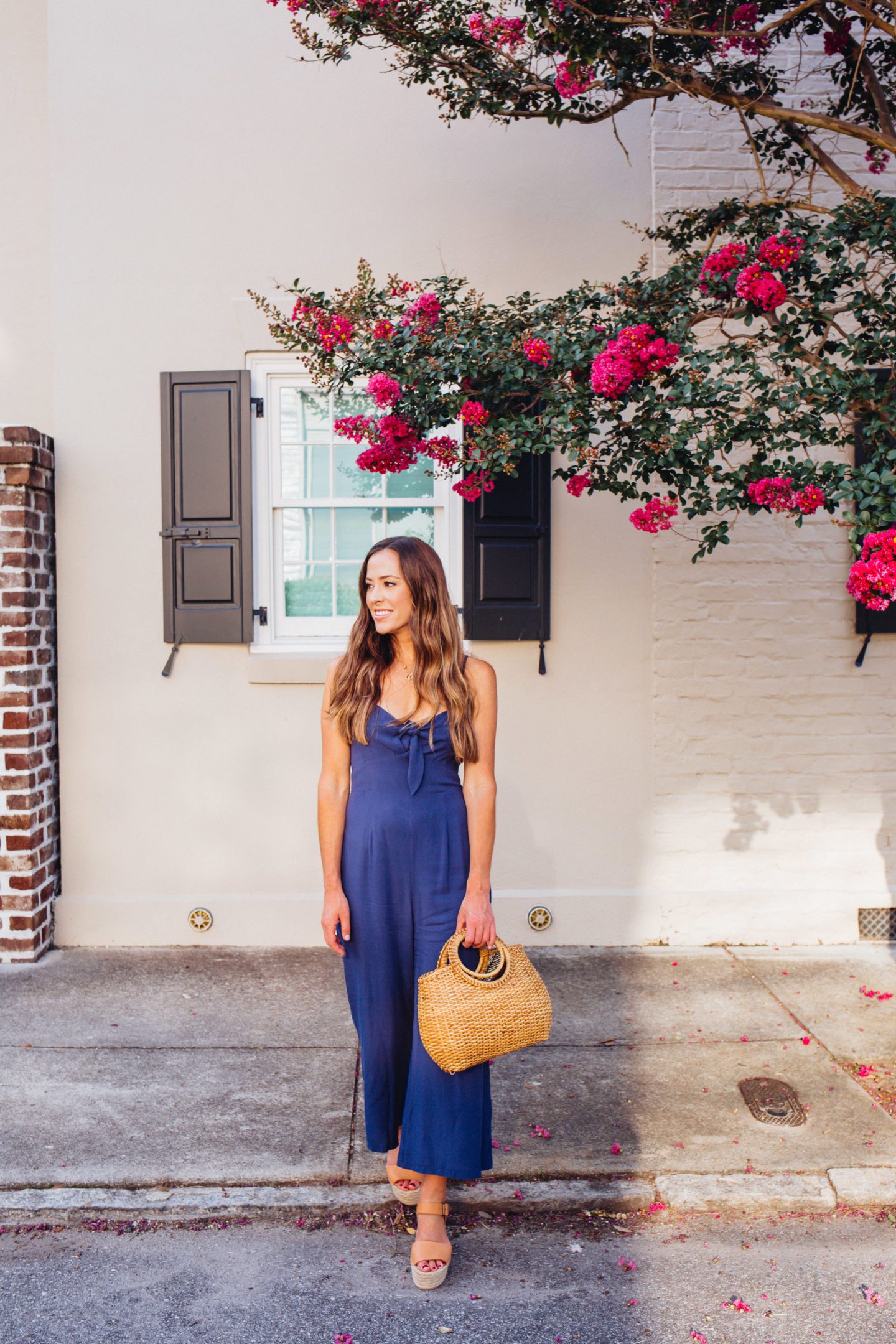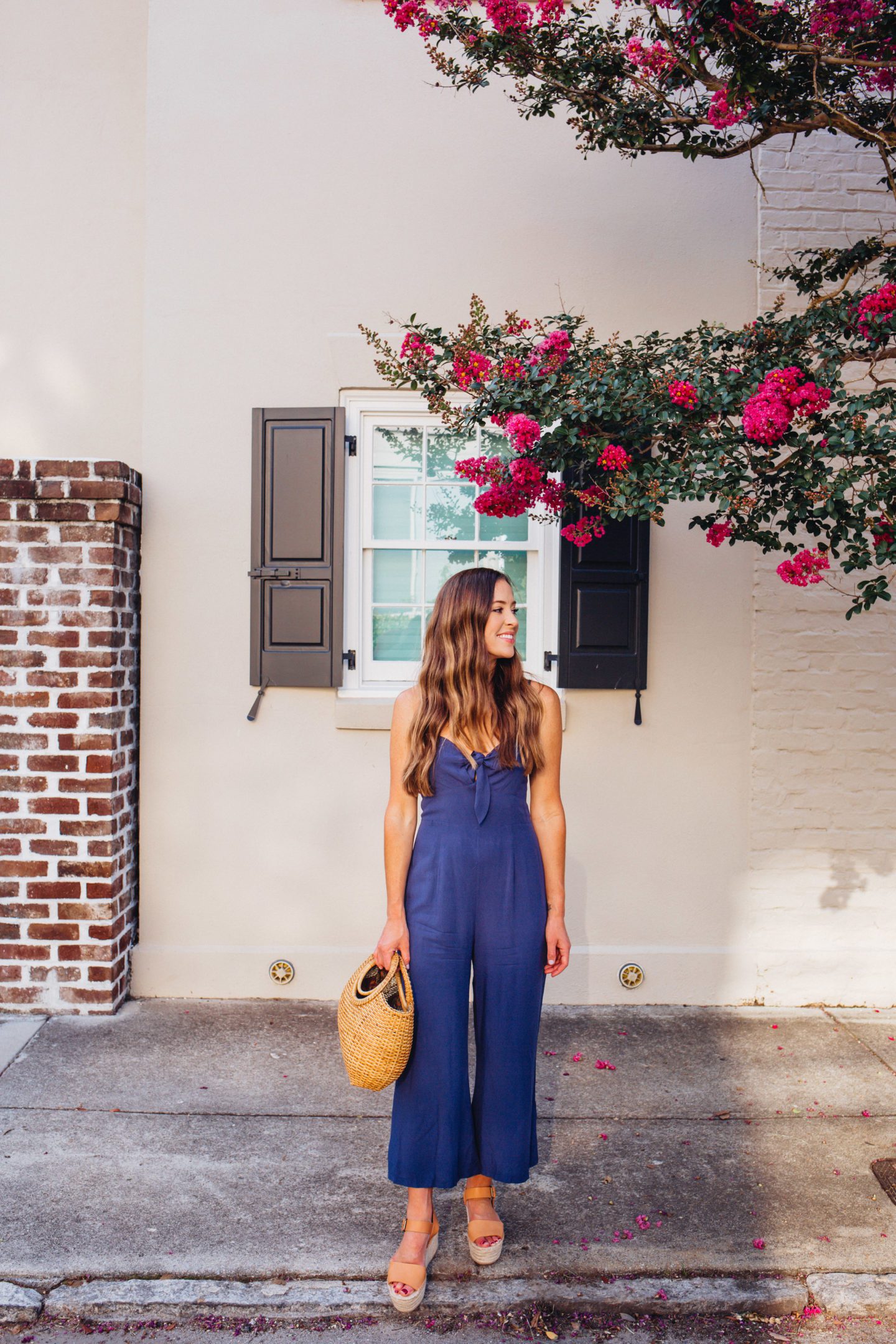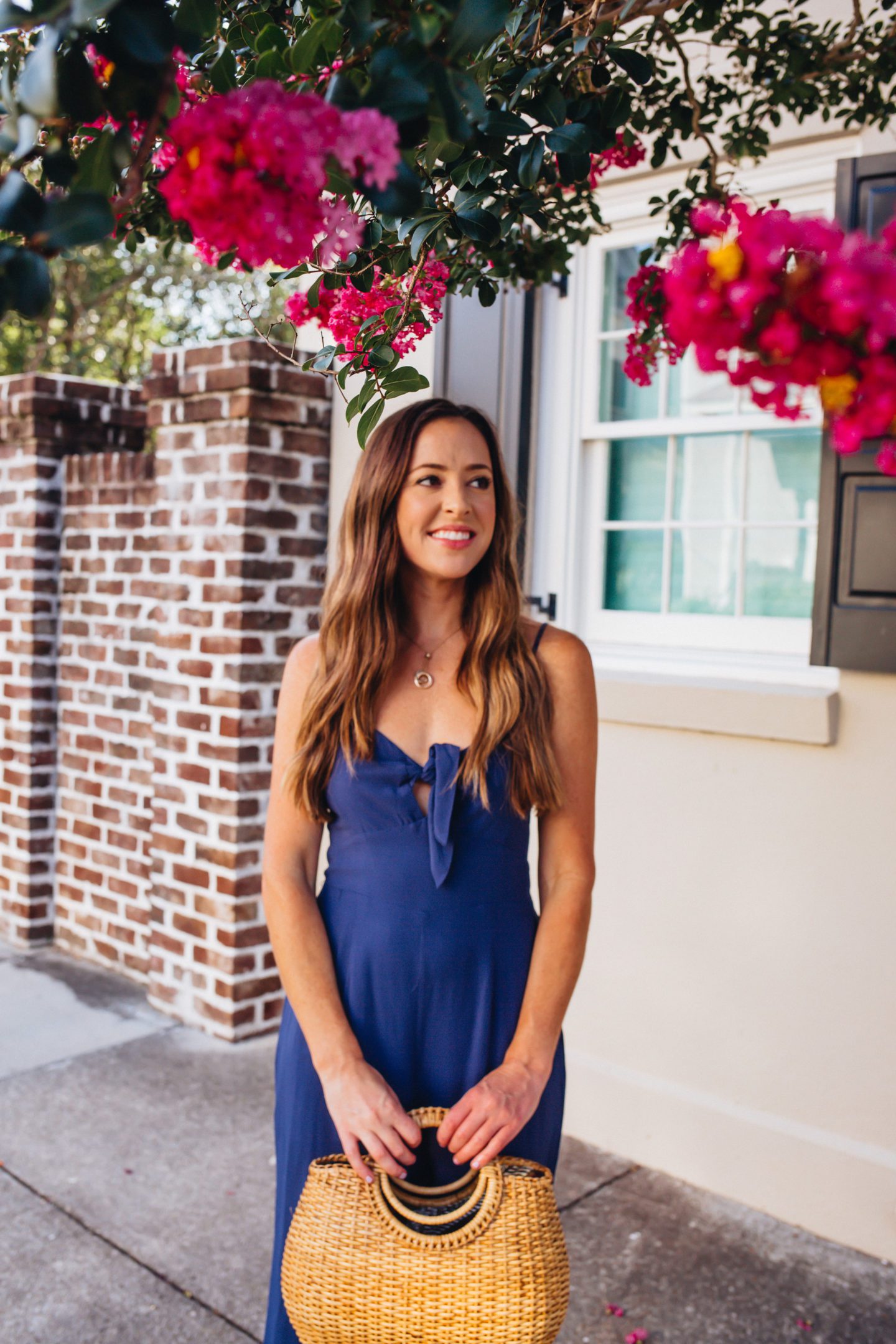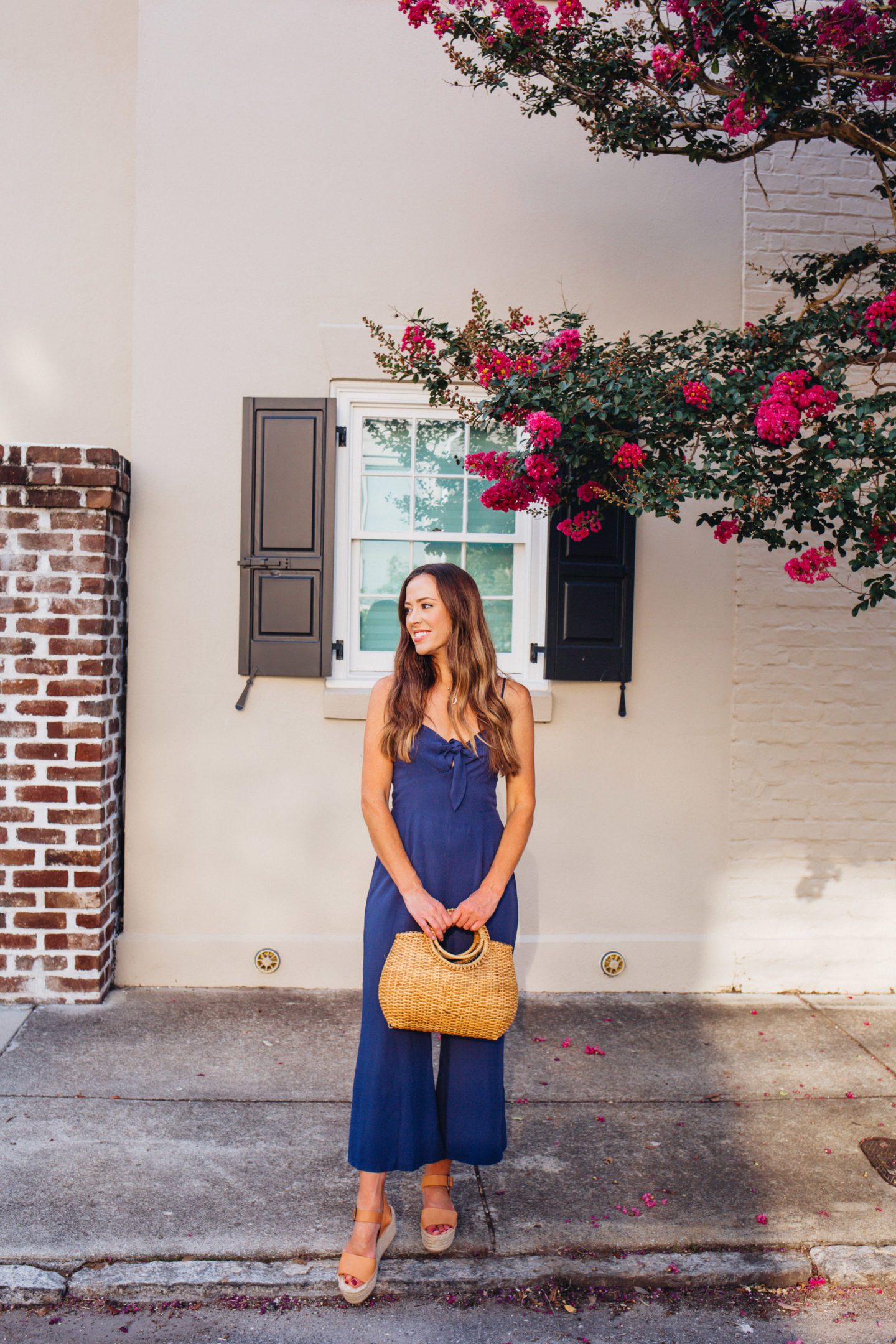 Summer outfits need to be three things: stylish (of course!), comfortable, and most importantly, lightweight! The Charleston heat is not for the faint of heart, so wearing cool, airy clothing during these warm months is key. This jumpsuit meets all of the above criteria, and was sent to me by one of my favorite online retailers – Morning Lavender. I now own many pieces from Morning Lavender, and continue to be impressed by the quality (and affordability) of their clothing!
This jumpsuit is the perfect weekend outfit for the Summer, and would also work great paired with a jean jacket and booties as we head into Fall!
Happy almost weekend!
-The Beach Belle

Shop the Post: