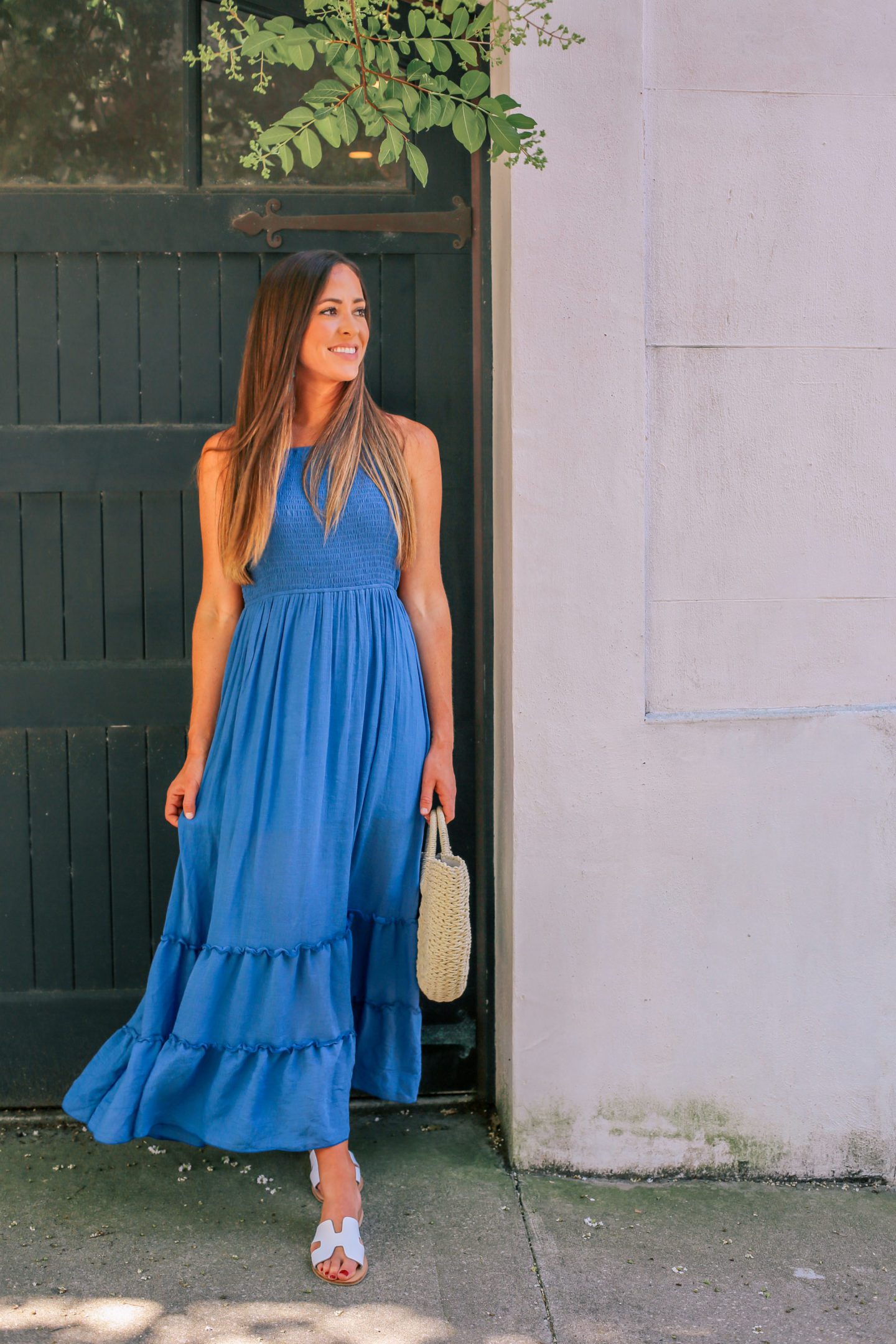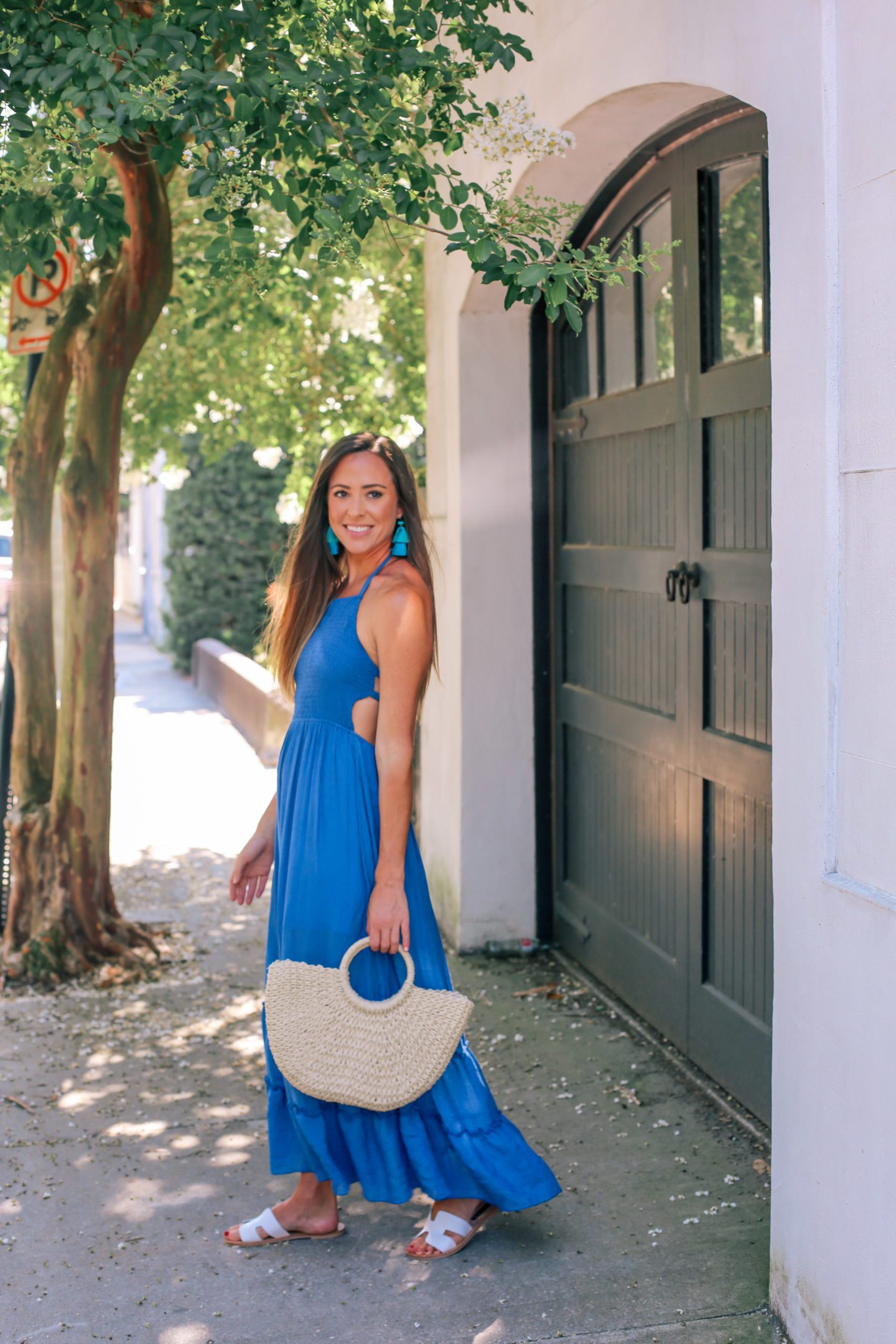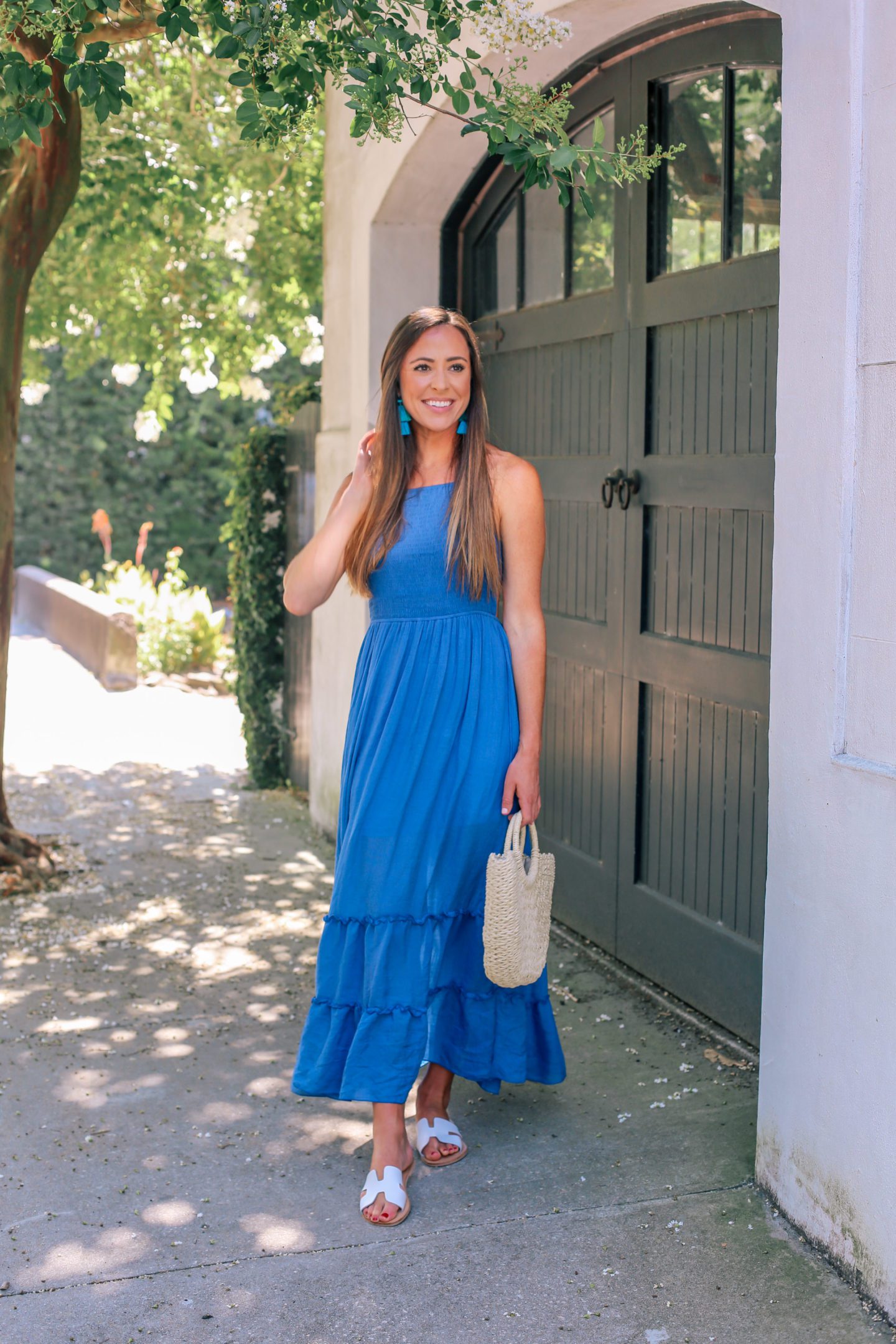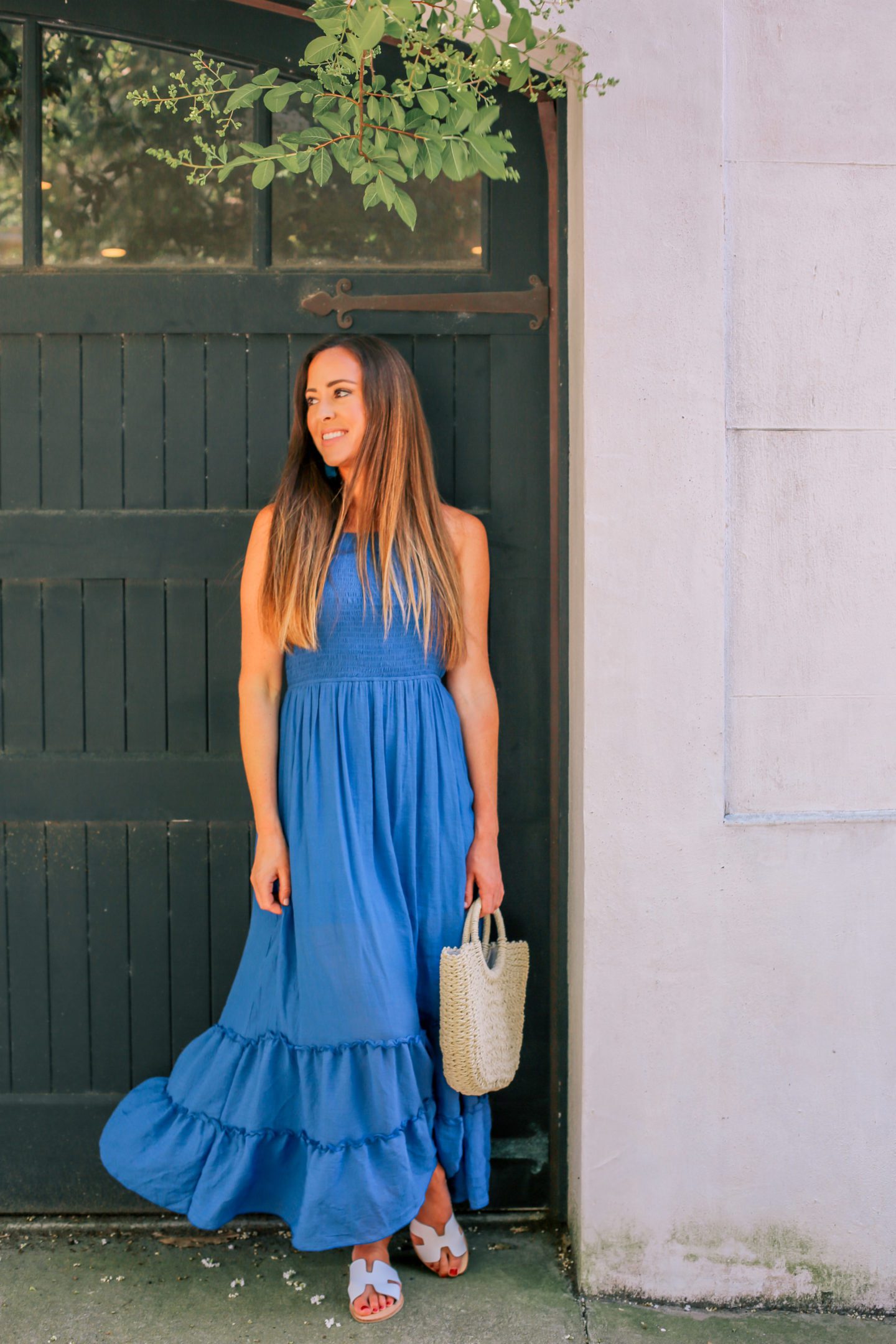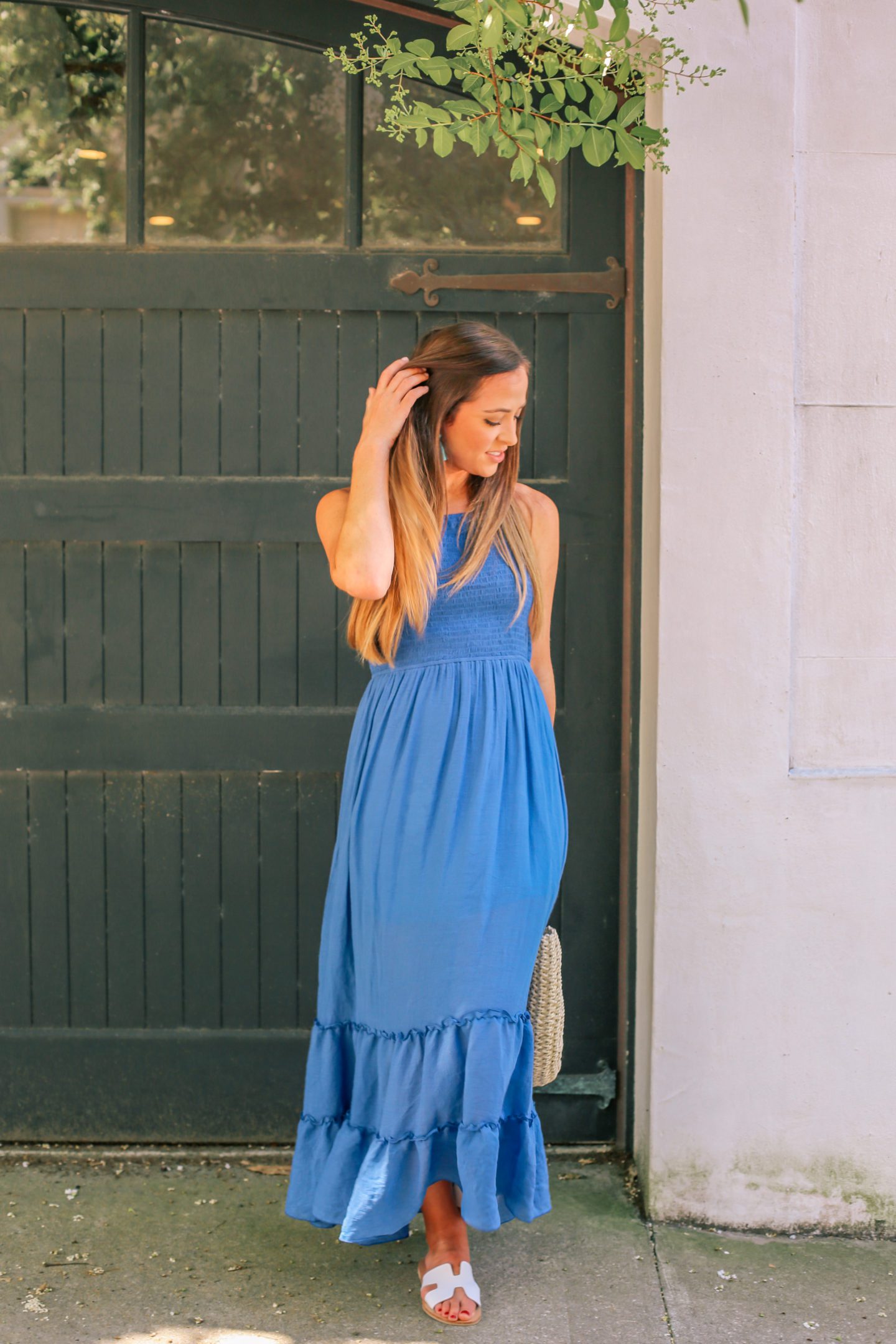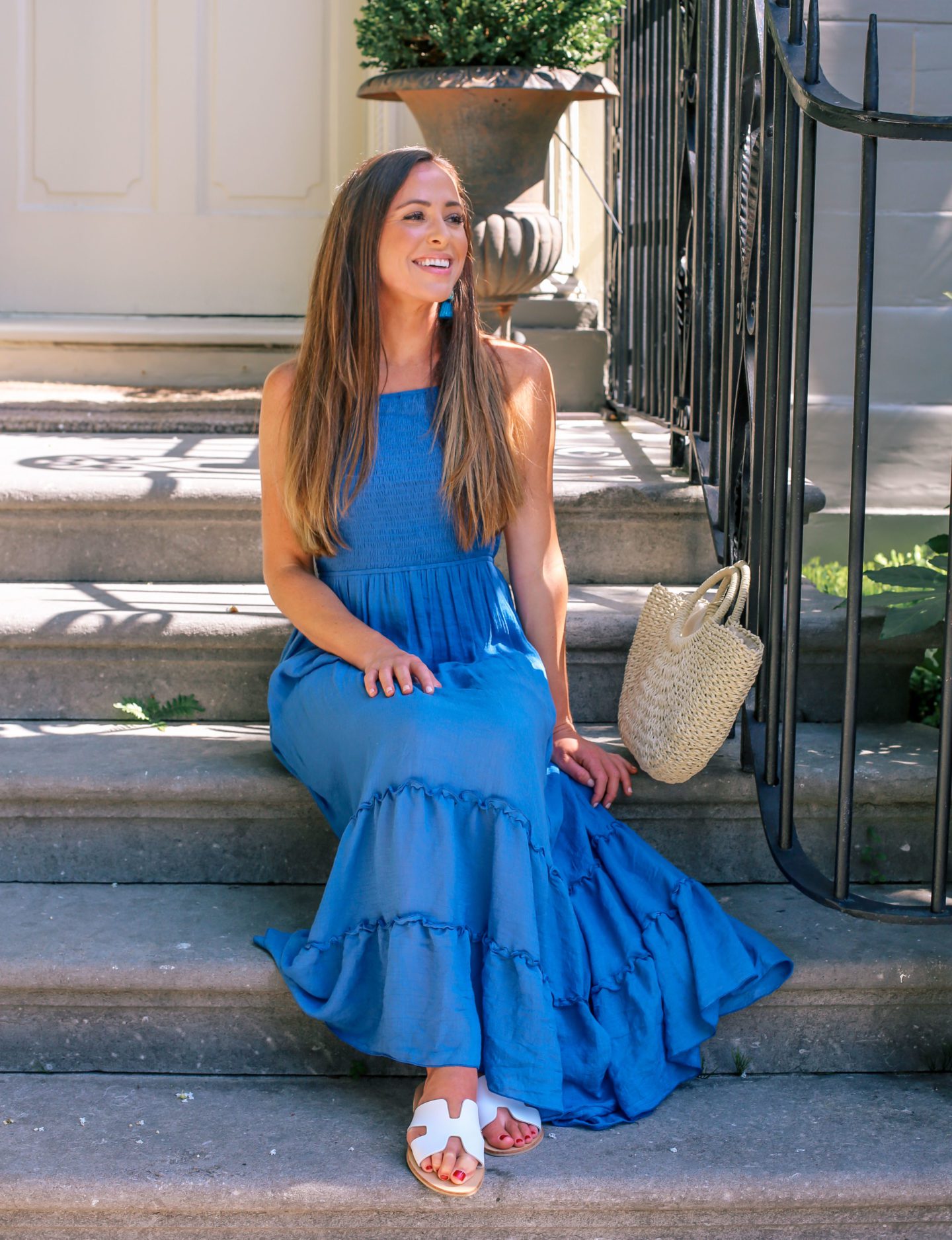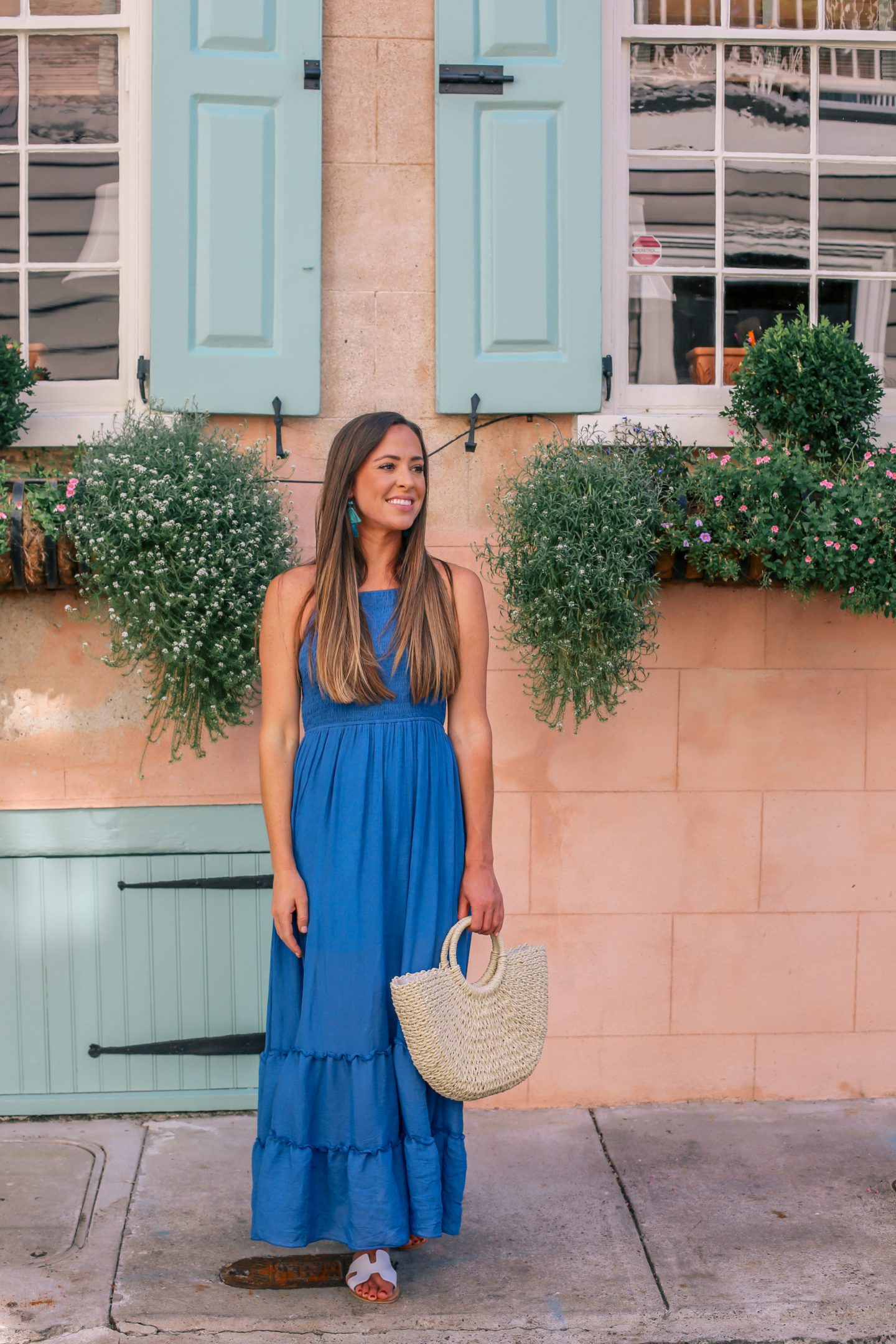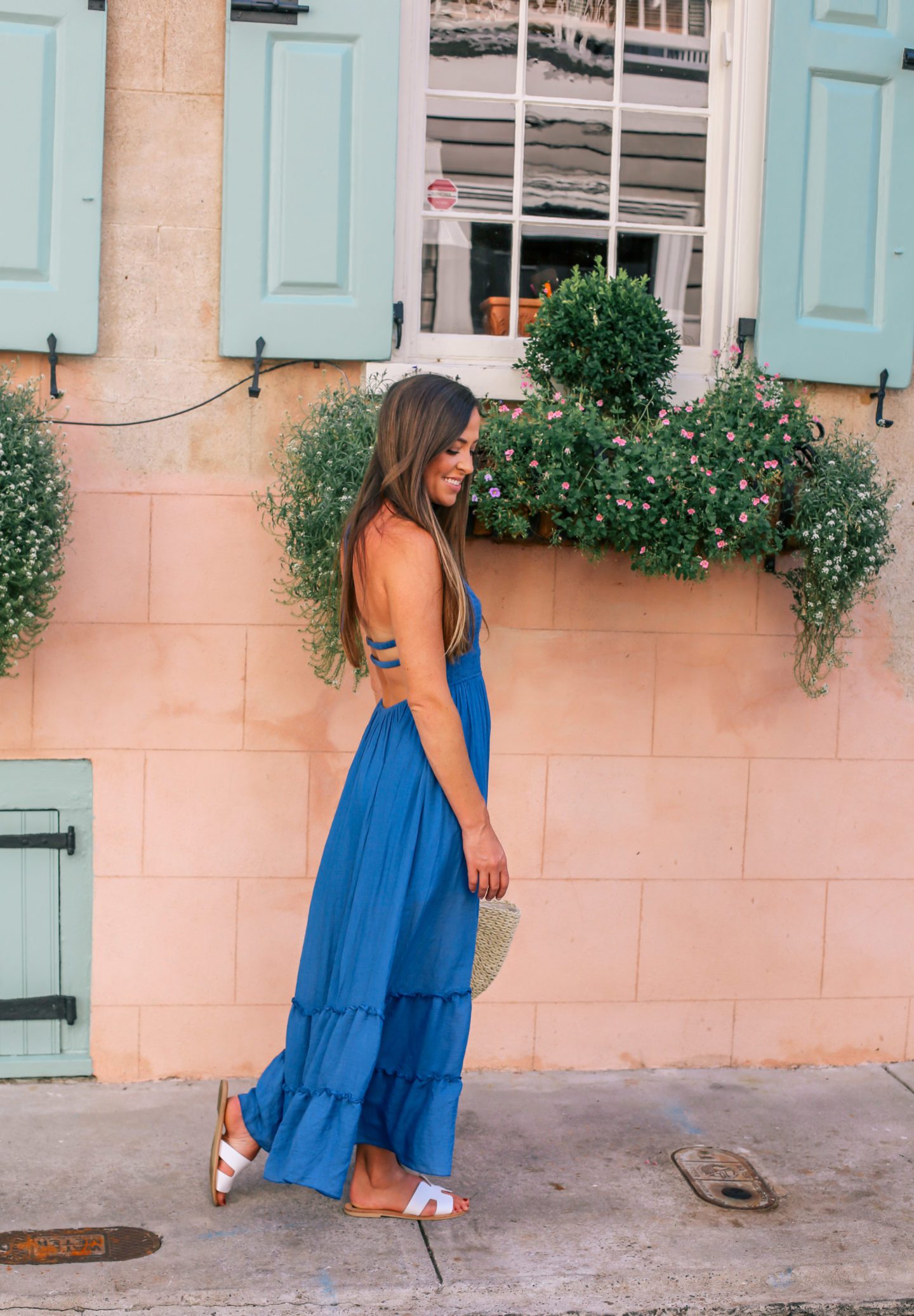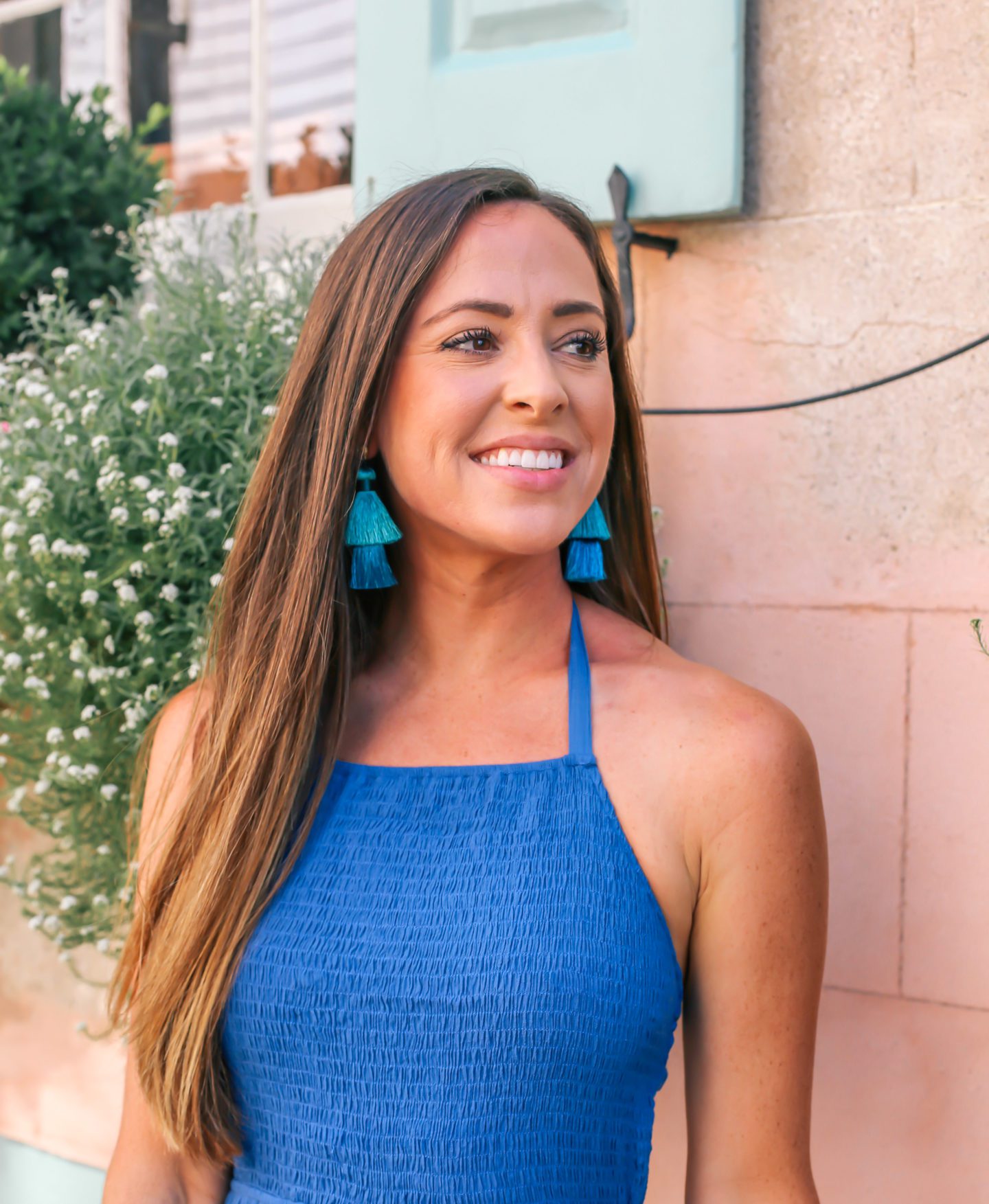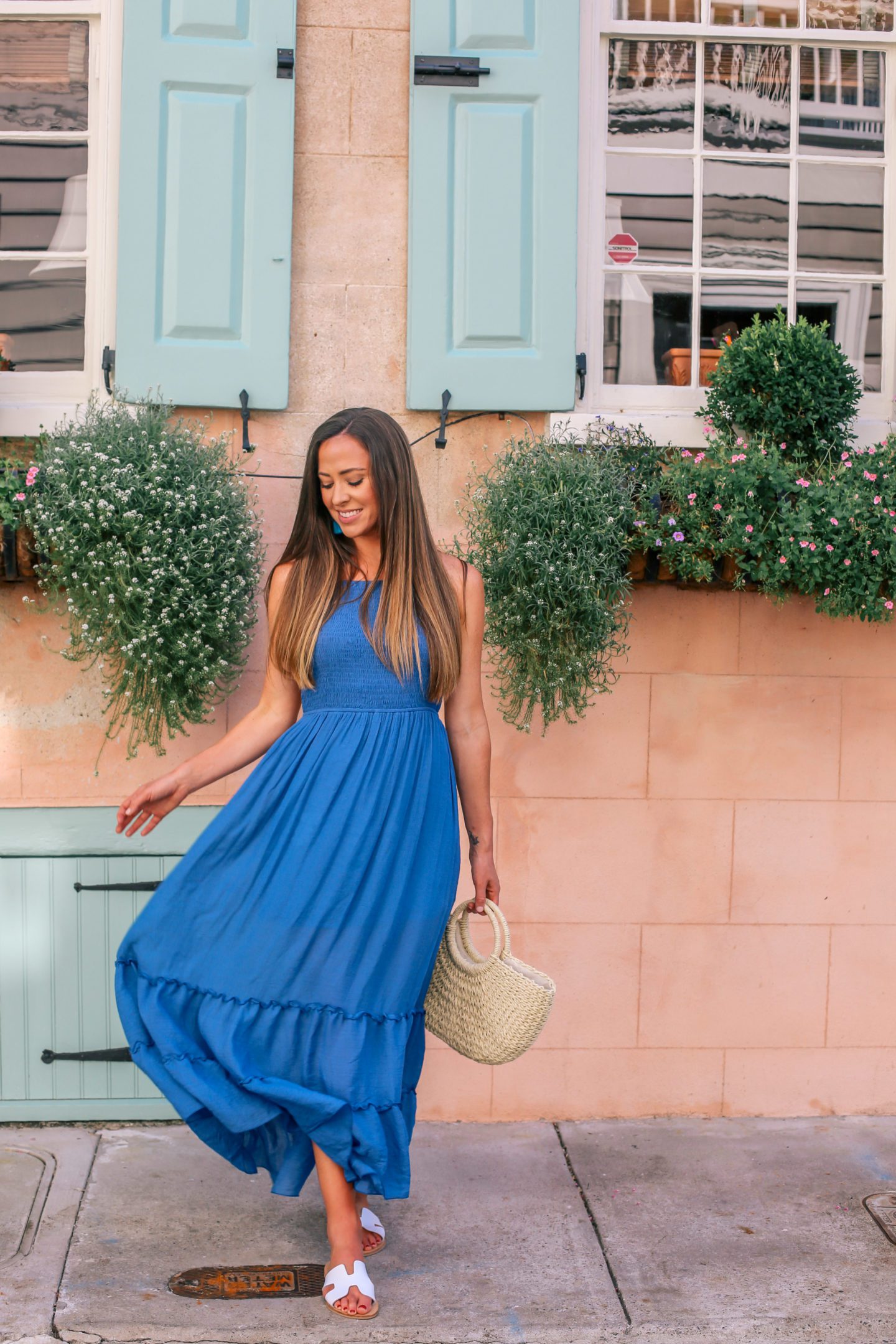 dress (also available in coral/pink) | sandals | bag – sold out (similar here) | tassel earrings
I found the perfect maxi dress! It's lightweight and breezy, comes in two bright hues, and has an open back – all of which make it the perfect piece for summer (and of course, a summer vacation!). I've been on quite the blue quick lately, which you've maybe noticed if you follow me on Instagram, so I probably didn't need another blue dress; however, the dress is only $44 and was too good to pass up! Although the blue version is almost sold out, it comes in another color that I love, which has already been added to my wishlist!
My earrings are by a local Charleston jewelry designer, Hart Hagerty. She released a summer capsule collection of her gorgeous tassel earrings, and I had the toughest time deciding which to purchase! I ended up going with the High Tide Double Dares (which were the perfect pair to go with this dress!), but I also really love the Mermaid Shimmers. I highly recommend checking out her site!
I can't believe it's already Thursday – this week has flown by! I'm excited to have the next two days off to relax and hopefully head to the beach on Saturday! I hope everyone has a great day!
-The Beach Belle
Sizing Tip: For reference, I am wearing a Medium in this dress.
Shop the Look: