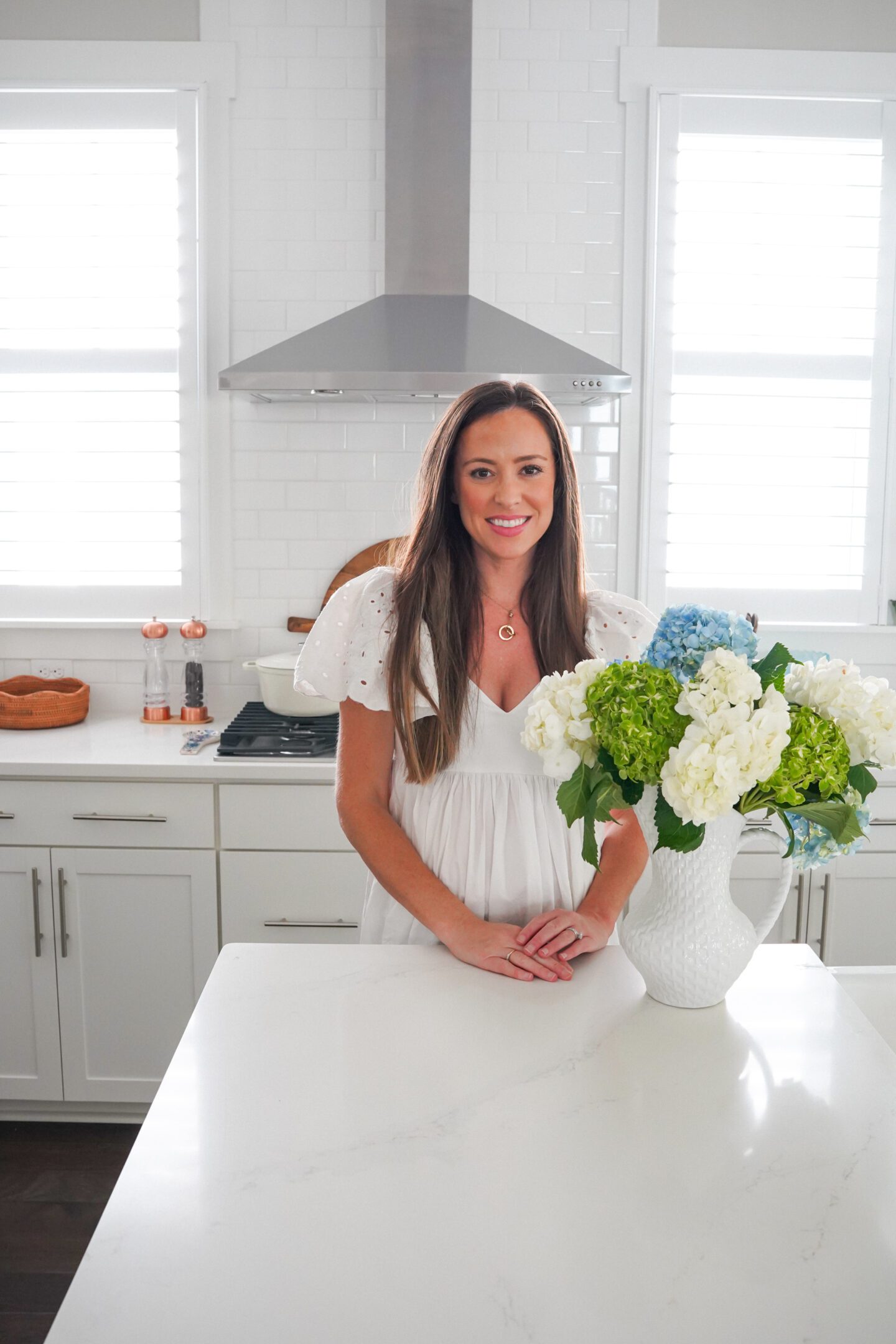 There is nothing quite like fresh flowers to instantly brighten up a space. I tend to splurge on fresh flowers every week or so, and I never regret it!
My favorite flowers to use in my home are hydrangeas. I find that they last longer and offer more "bang for the buck" than other varieties. A few stems in a vase is really all you need!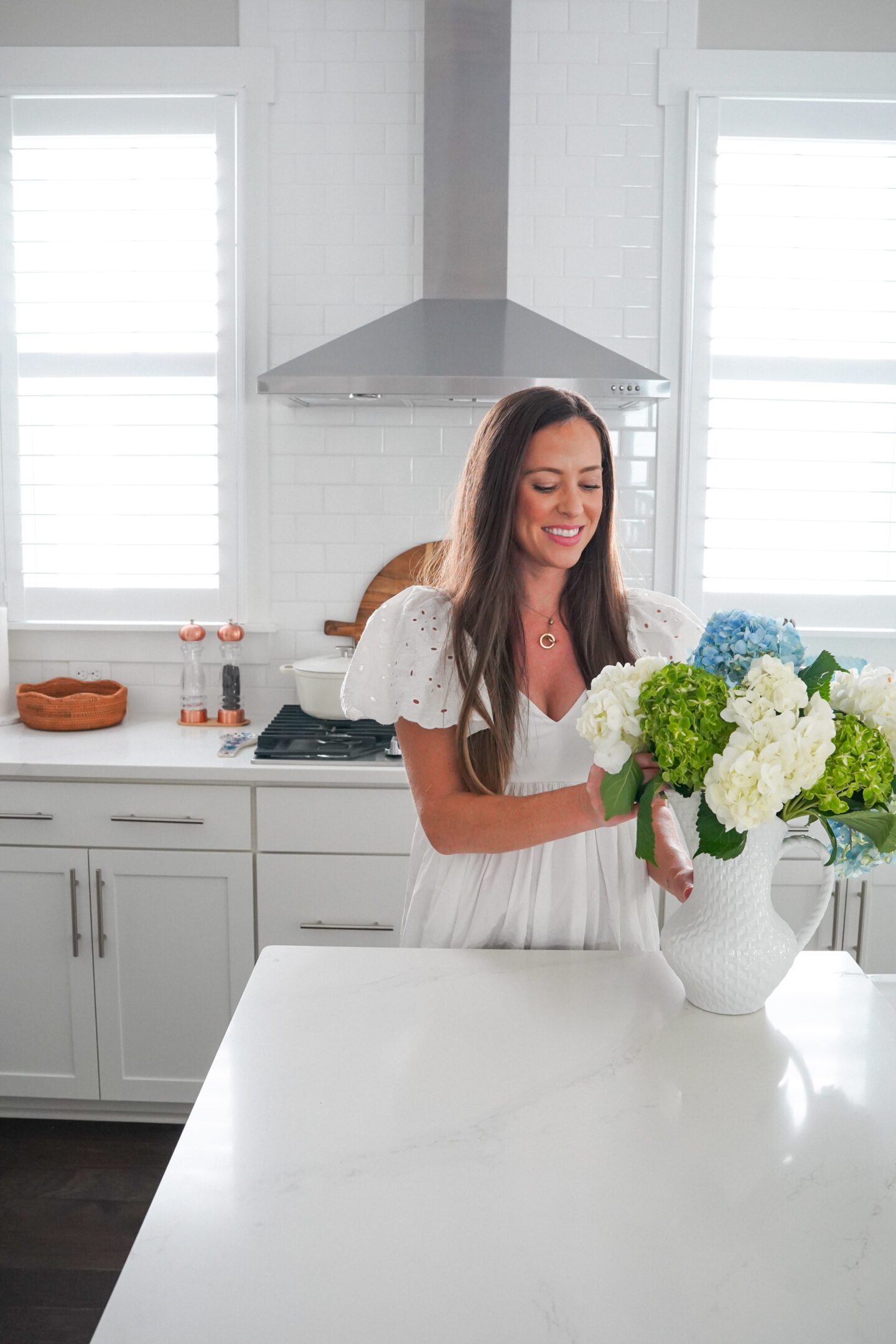 To take this arrangement to the next level, I used a combination of green, blue, and white hydrangeas, and I love how it came together. This Mark D. Sikes basketweave pitcher made for the perfect vase! It's currently on sale for just $39.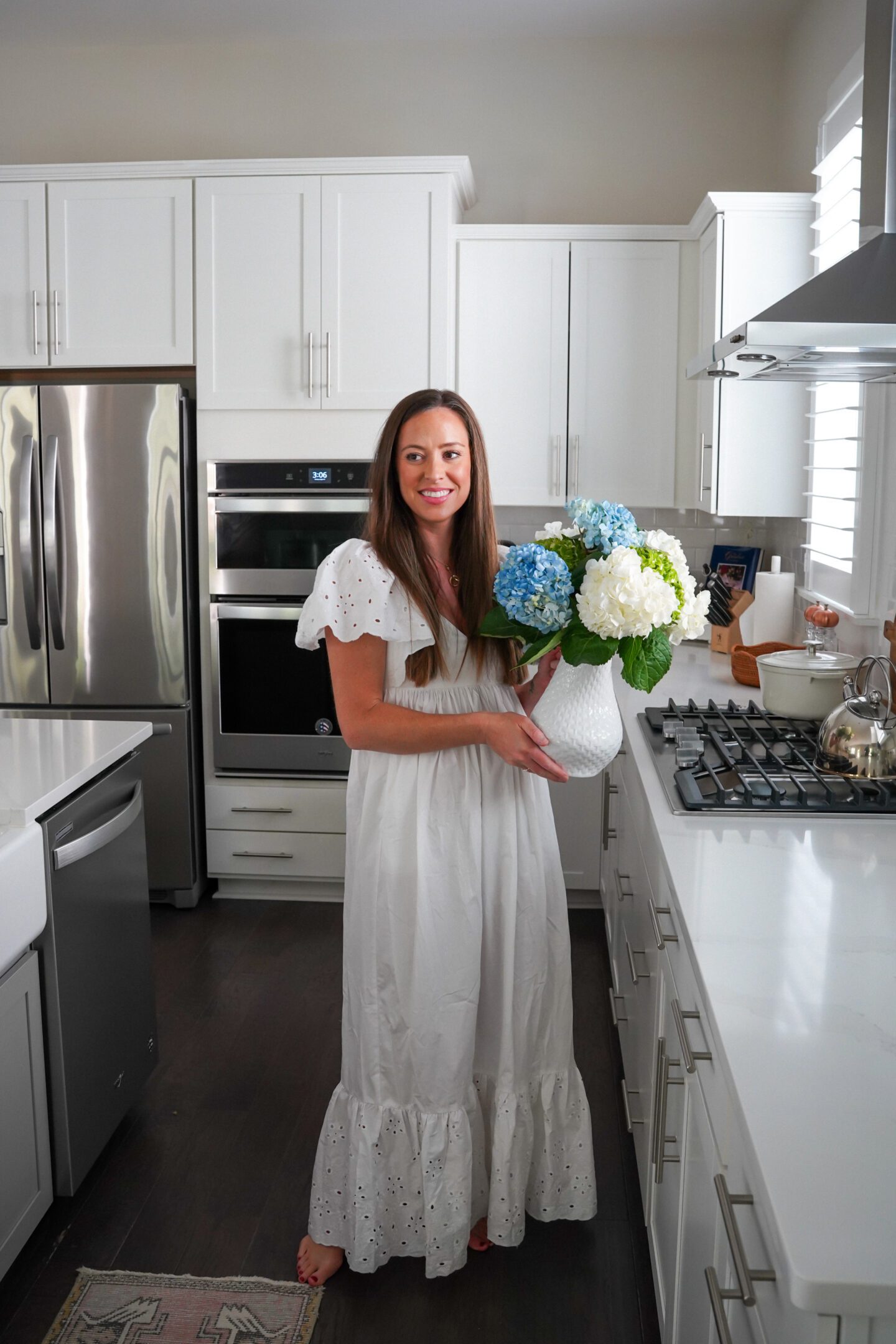 Speaking of sales, the eyelet maxi dress I'm wearing here is also on sale! This dress has the prettiest eyelet details on the sleeves and hem, and how fun is the back of the dress? It comes in four colors, several of which would be very pretty for fall. I really love the sage green color way.
This week, our kitchen doesn't quite look like this, as we are having pantry built-in shelving installed and we had to remove everything from that space! I can't wait to get organized and share how it turns out.
Have a wonderful week,
-A