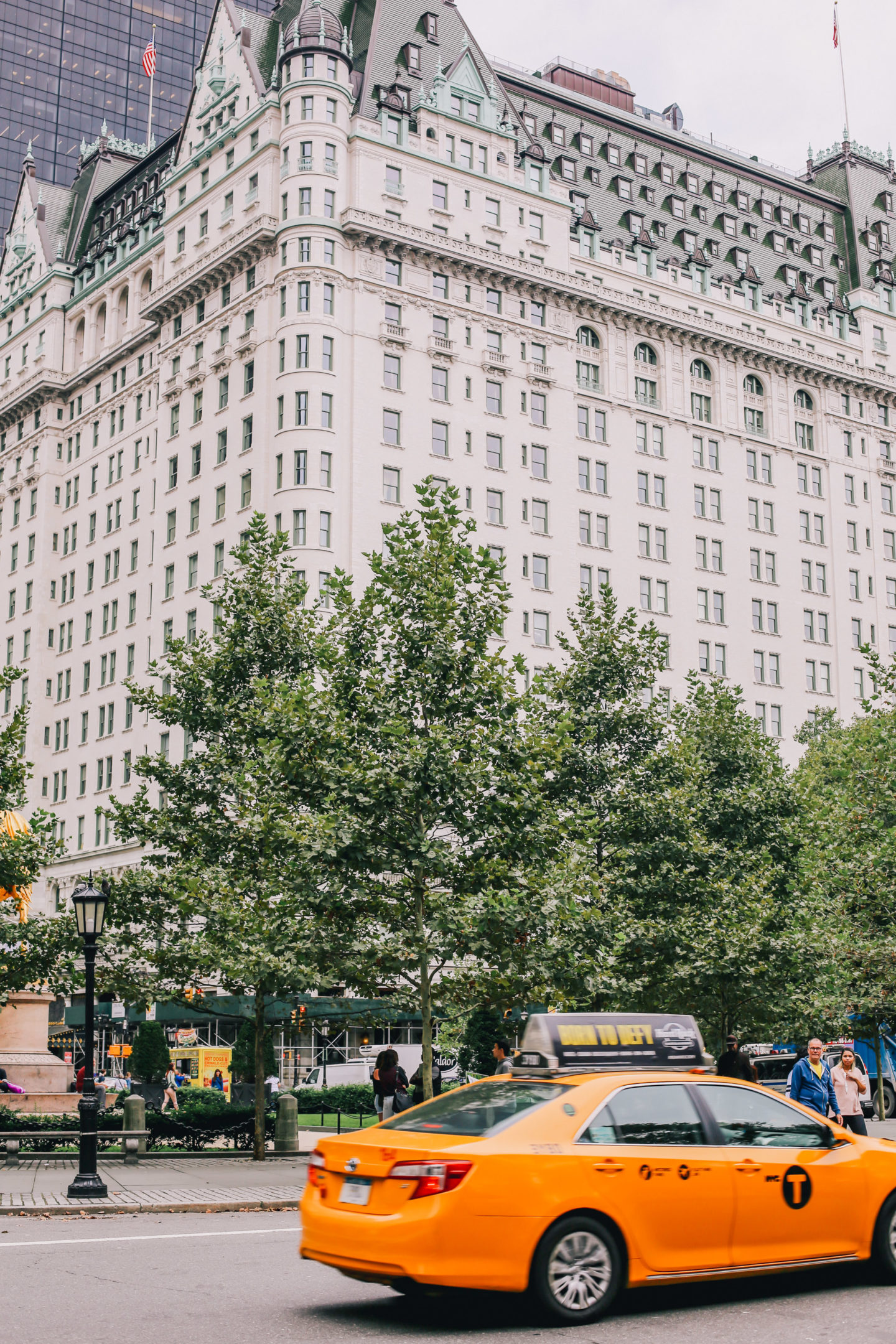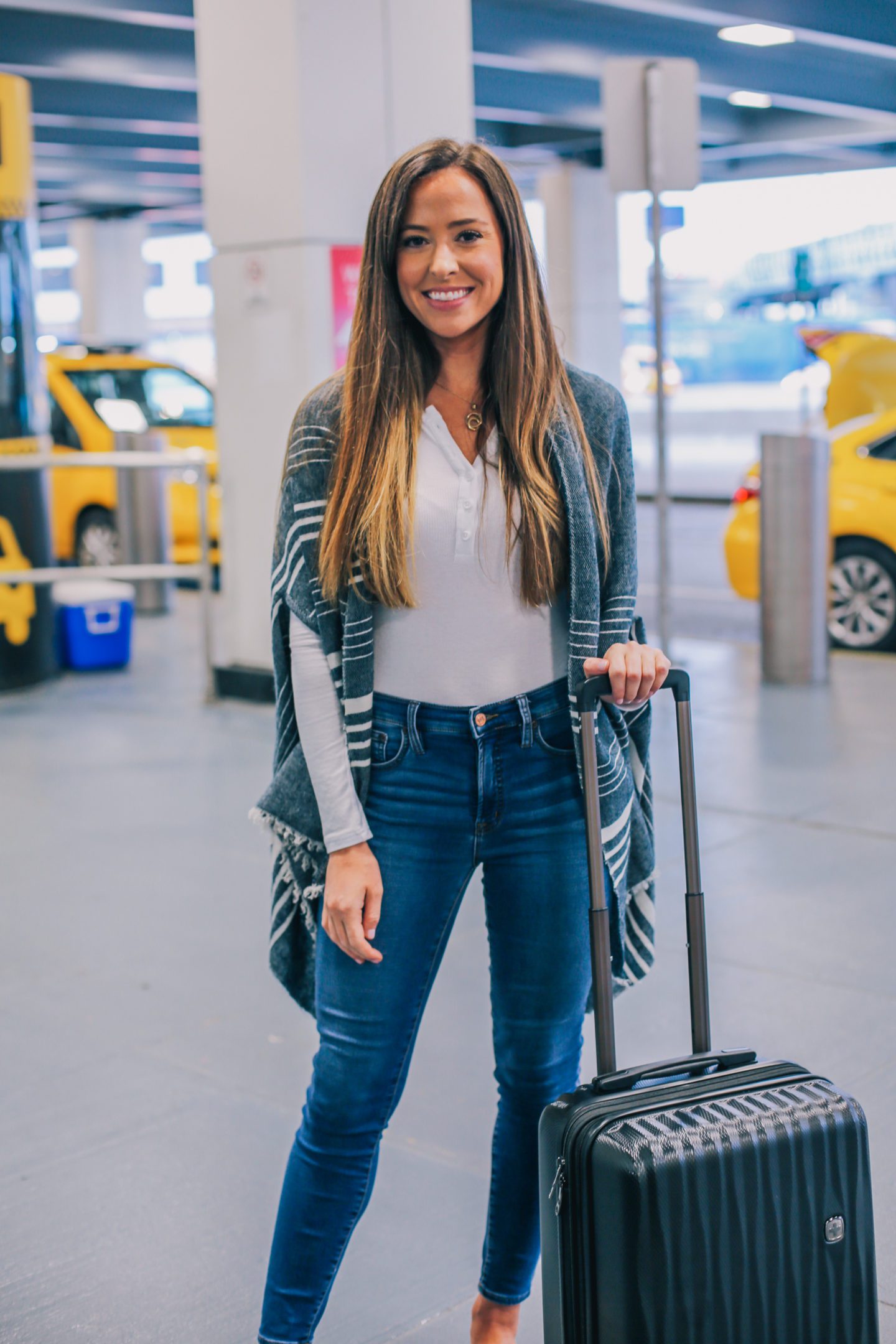 top | jeans | cape scarf
Travel Look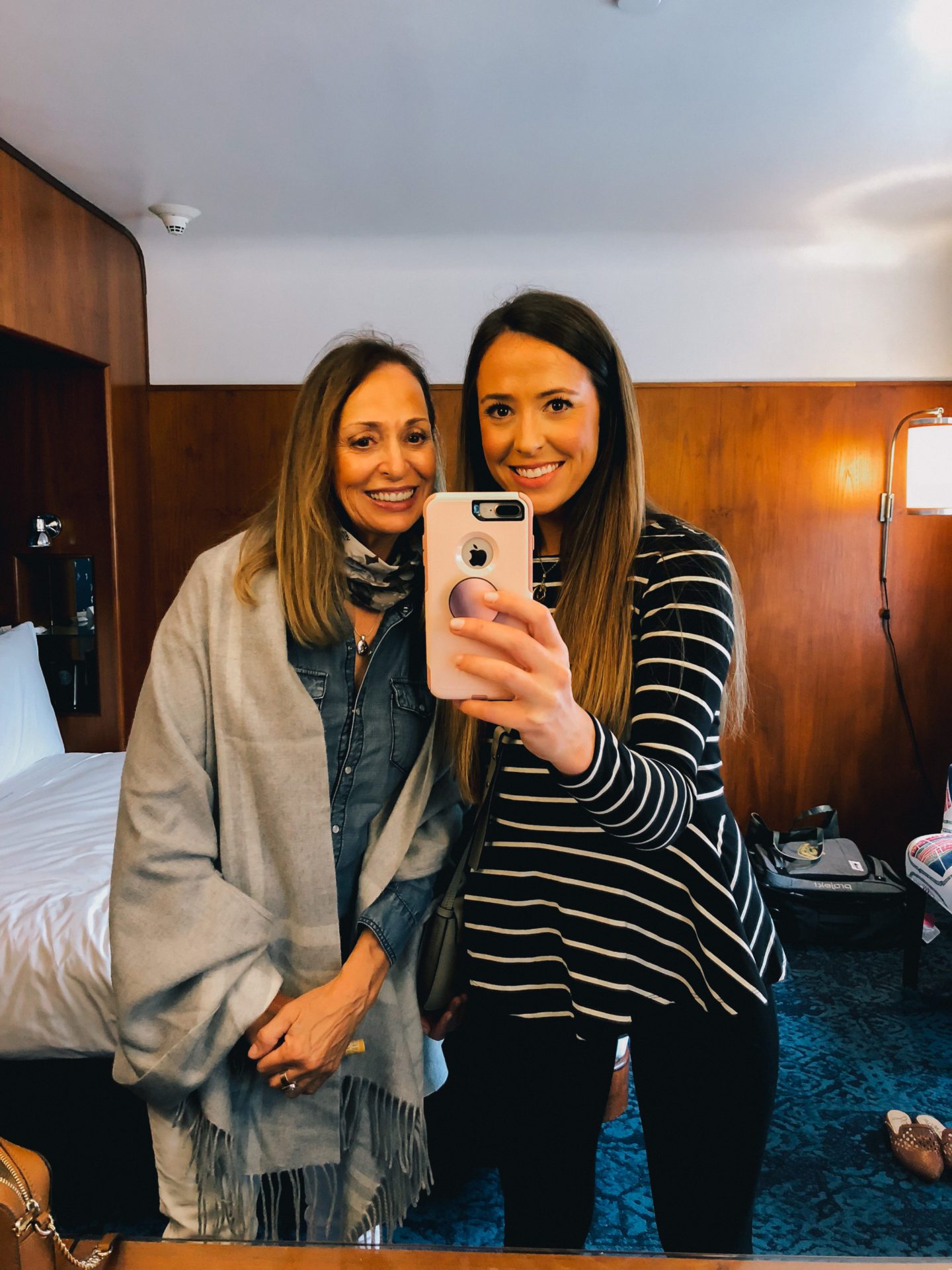 Mom's Outfit: cape scarf | top (sold out – similar here)      My Outfit: top (c/o) | leggings
Heading out for breakfast!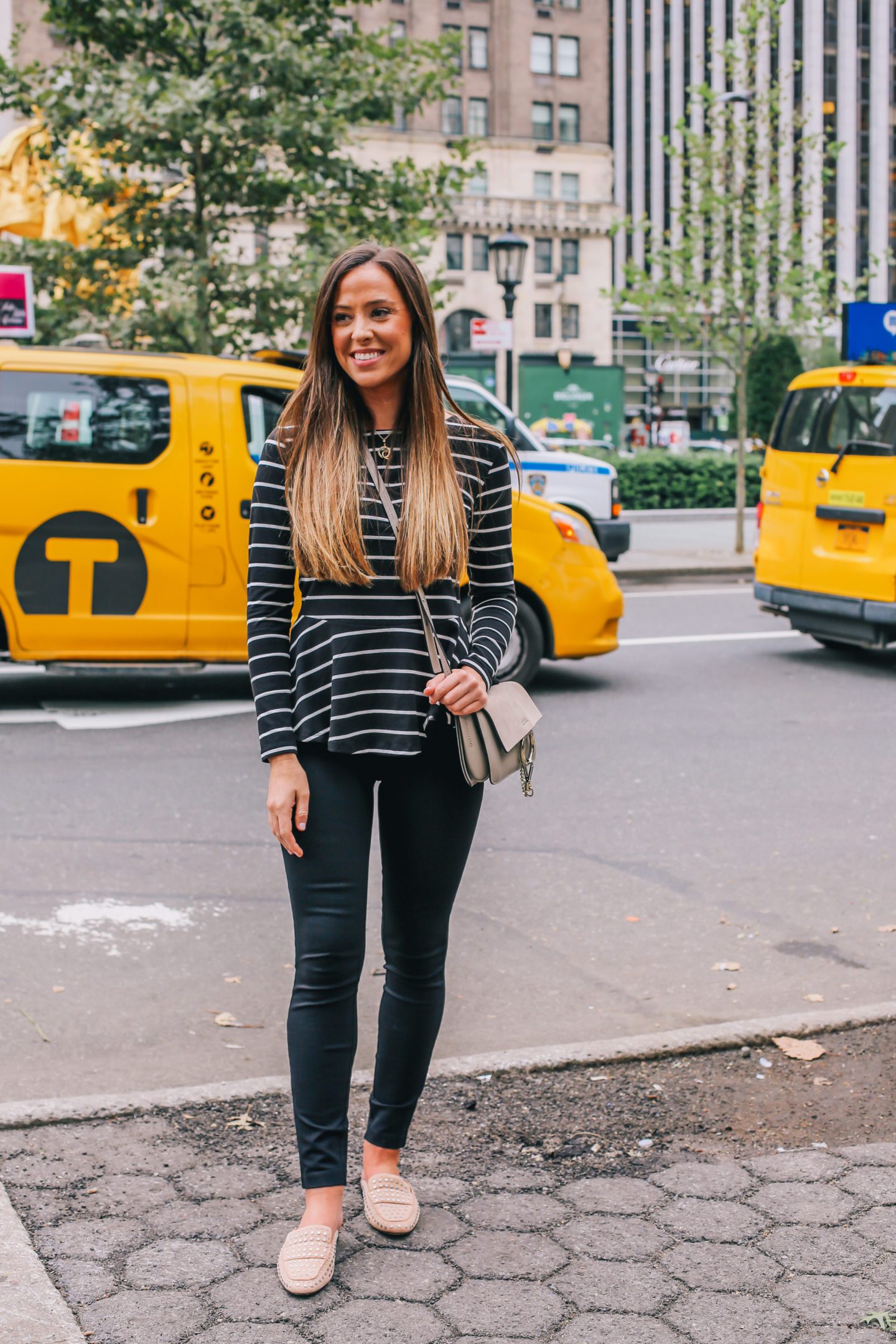 top (c/o) | leggings | shoes | bag
Shopping in Midtown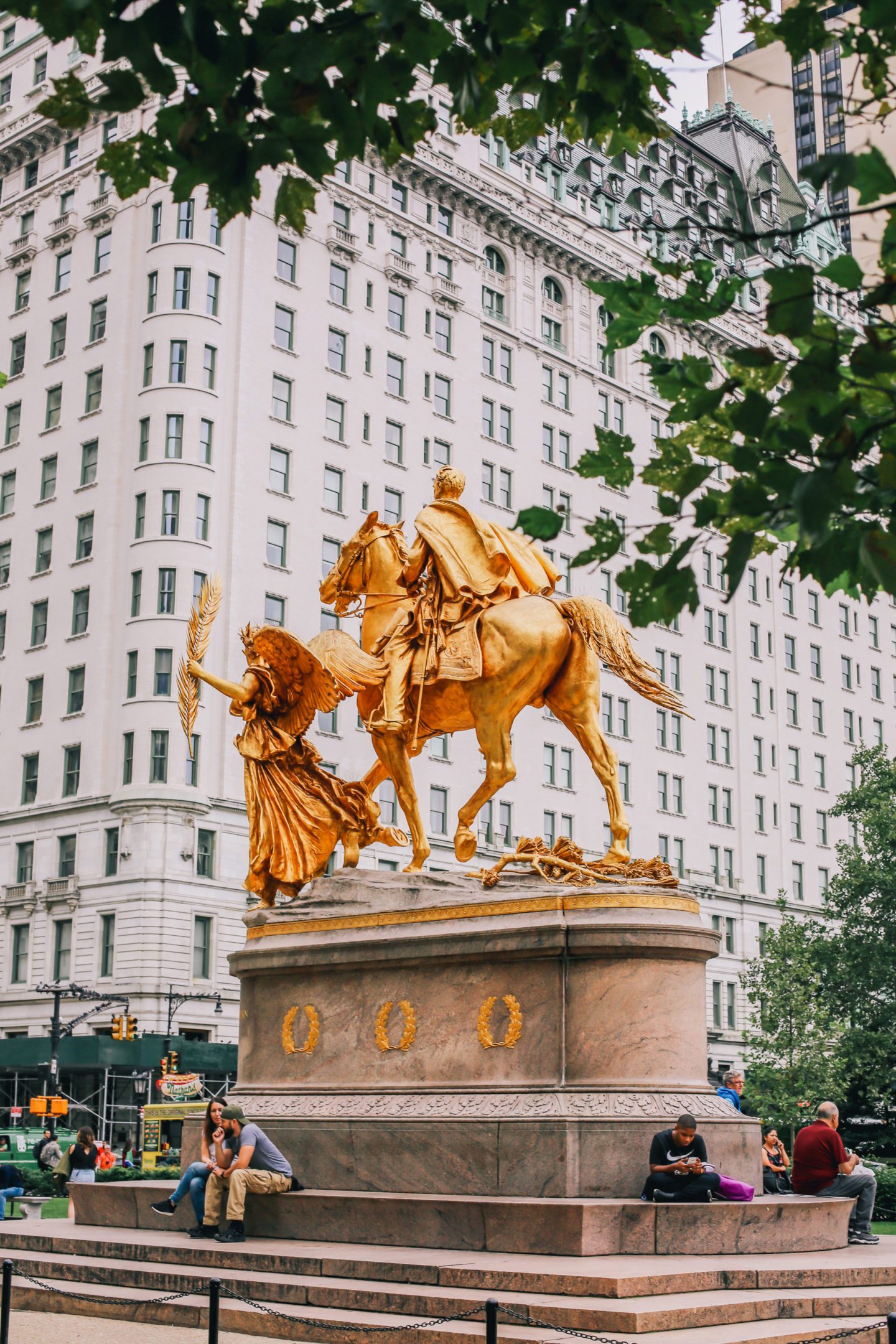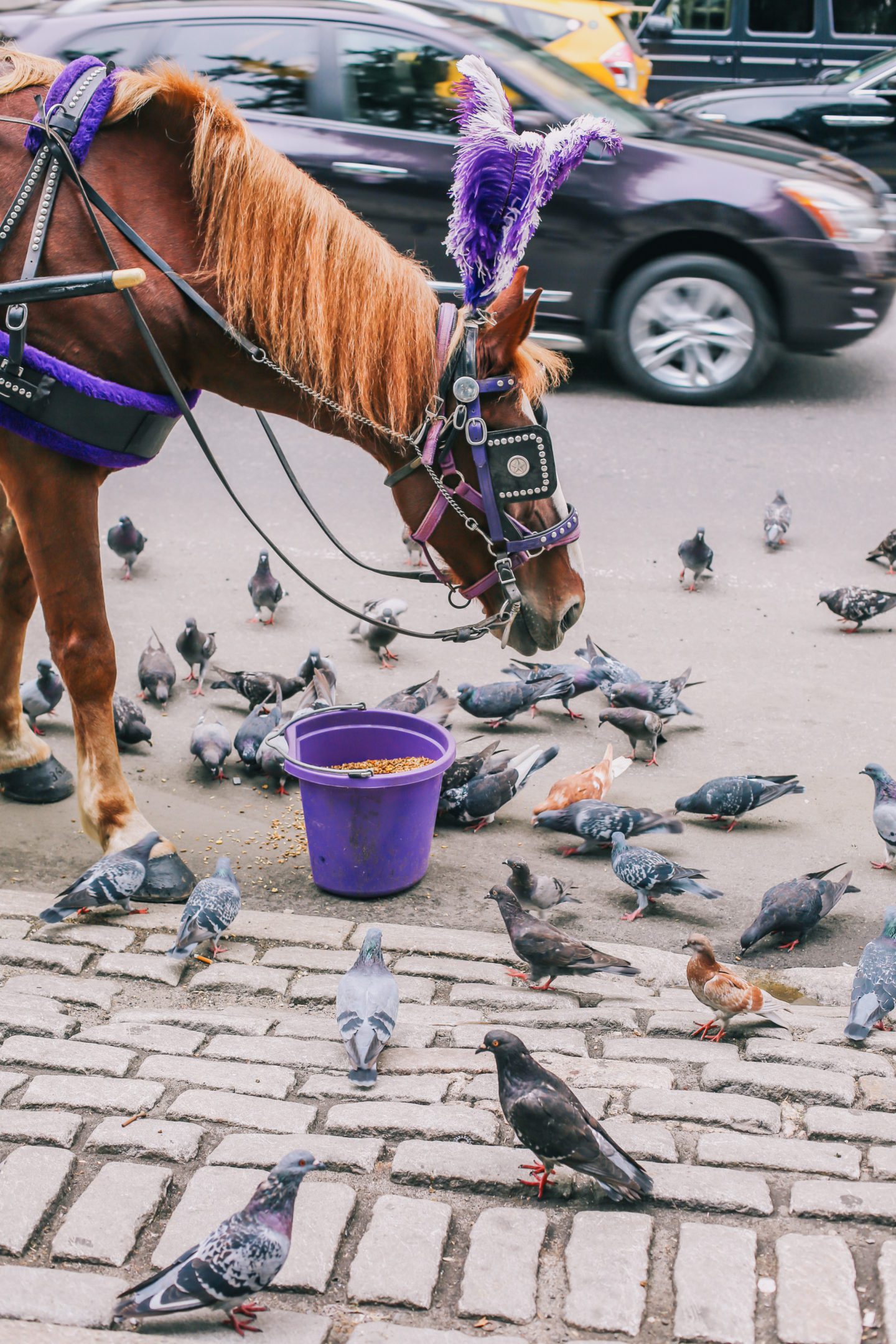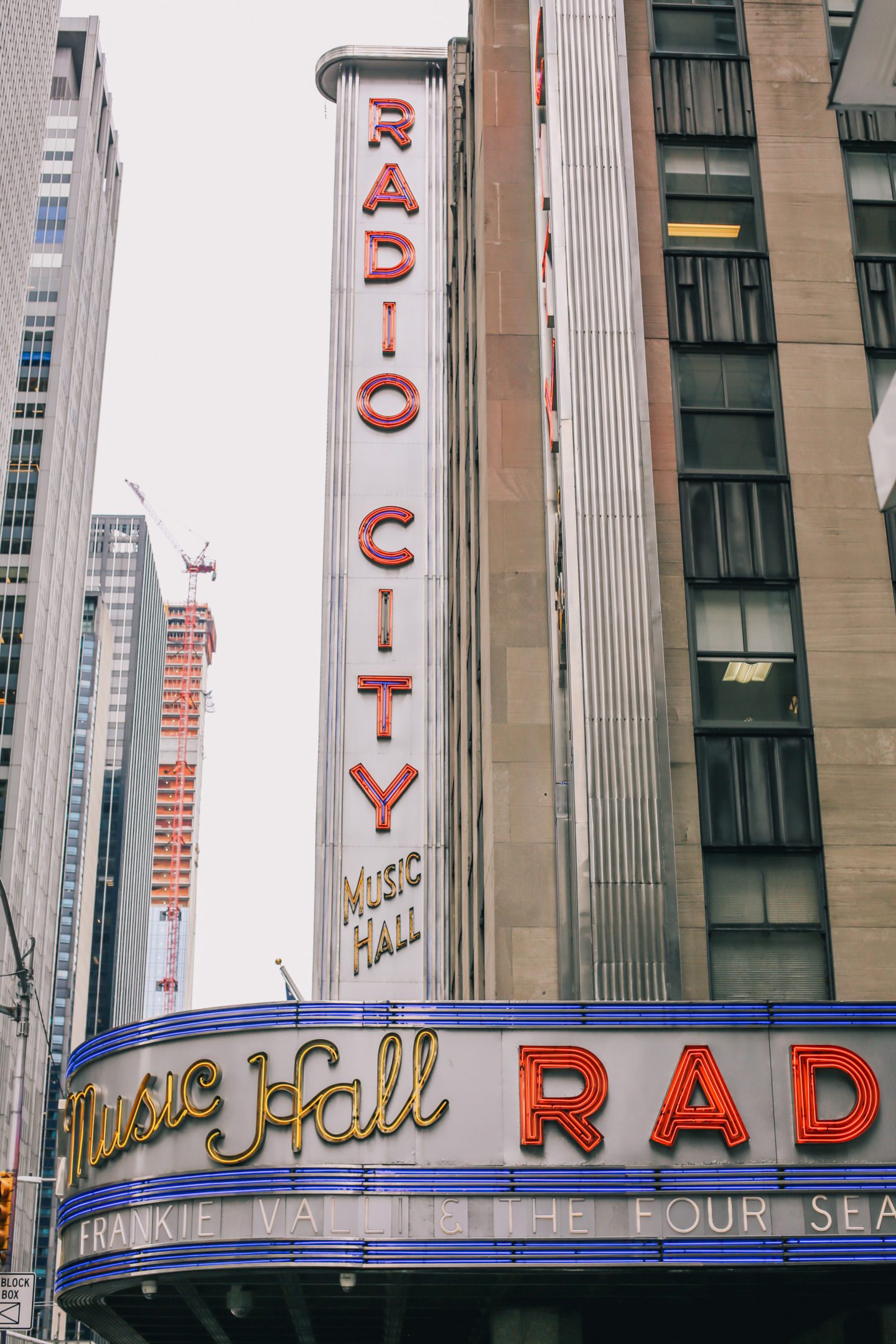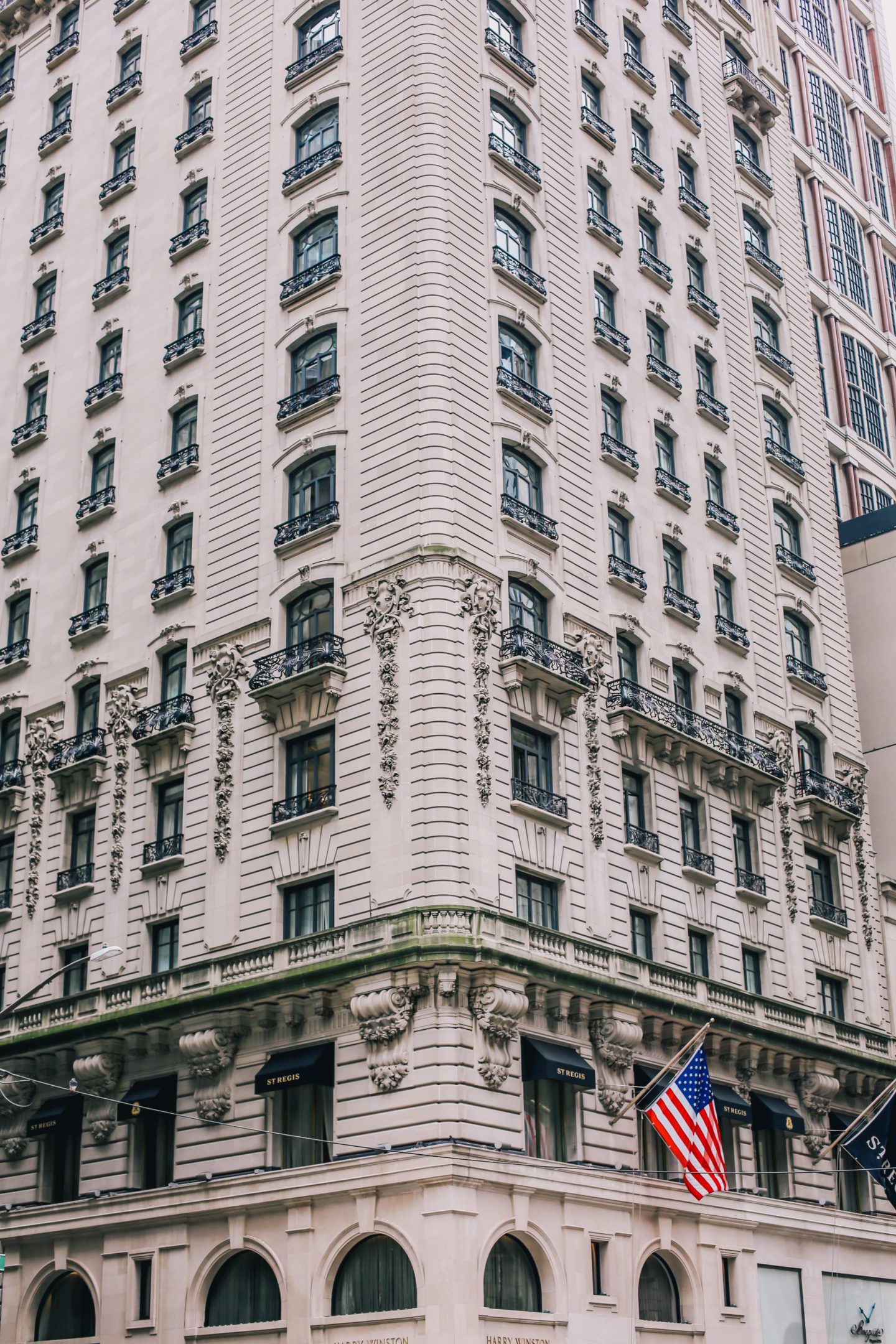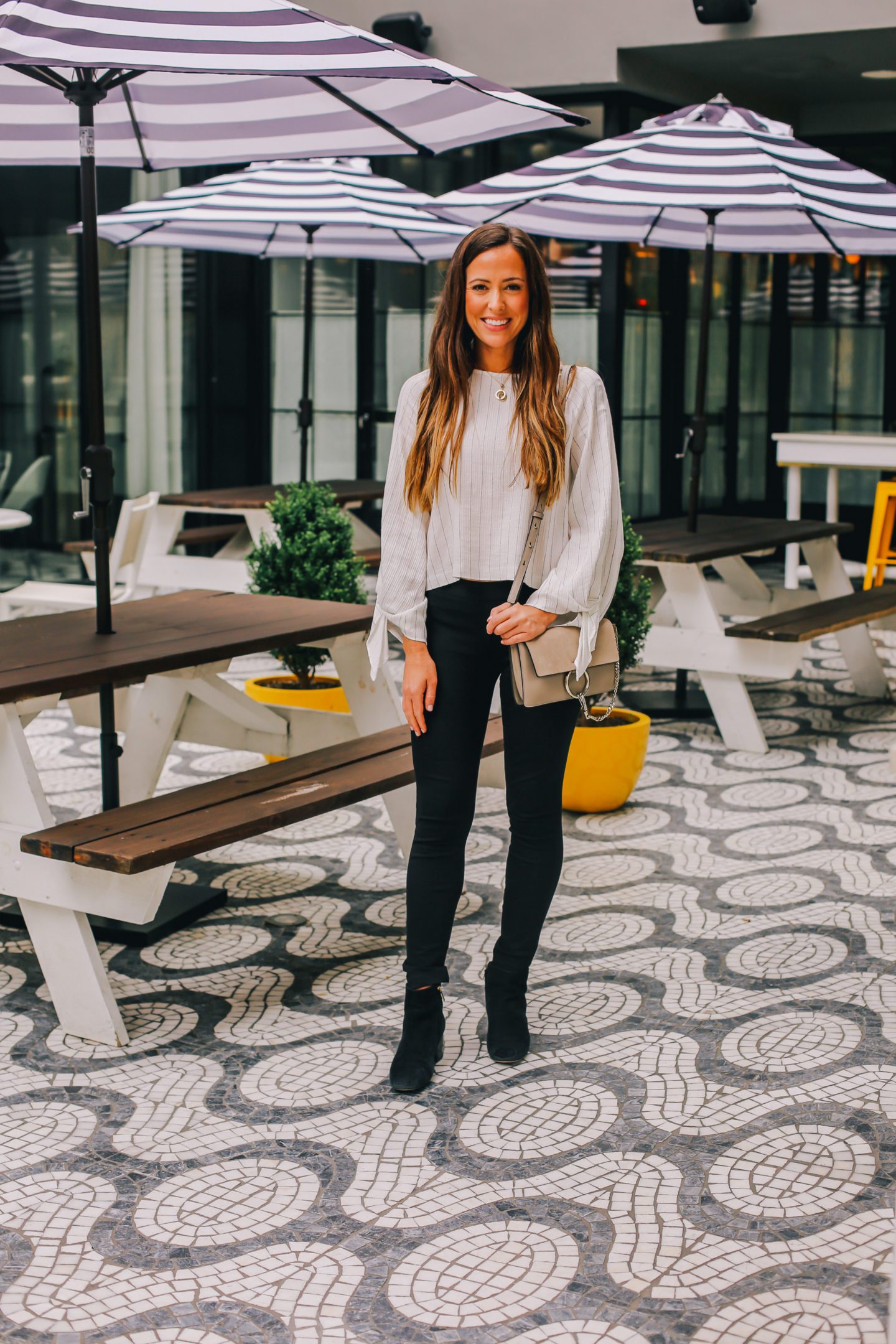 top | leggings | booties | bag
Cocktails on the terrace of the Maritime Hotel before dinner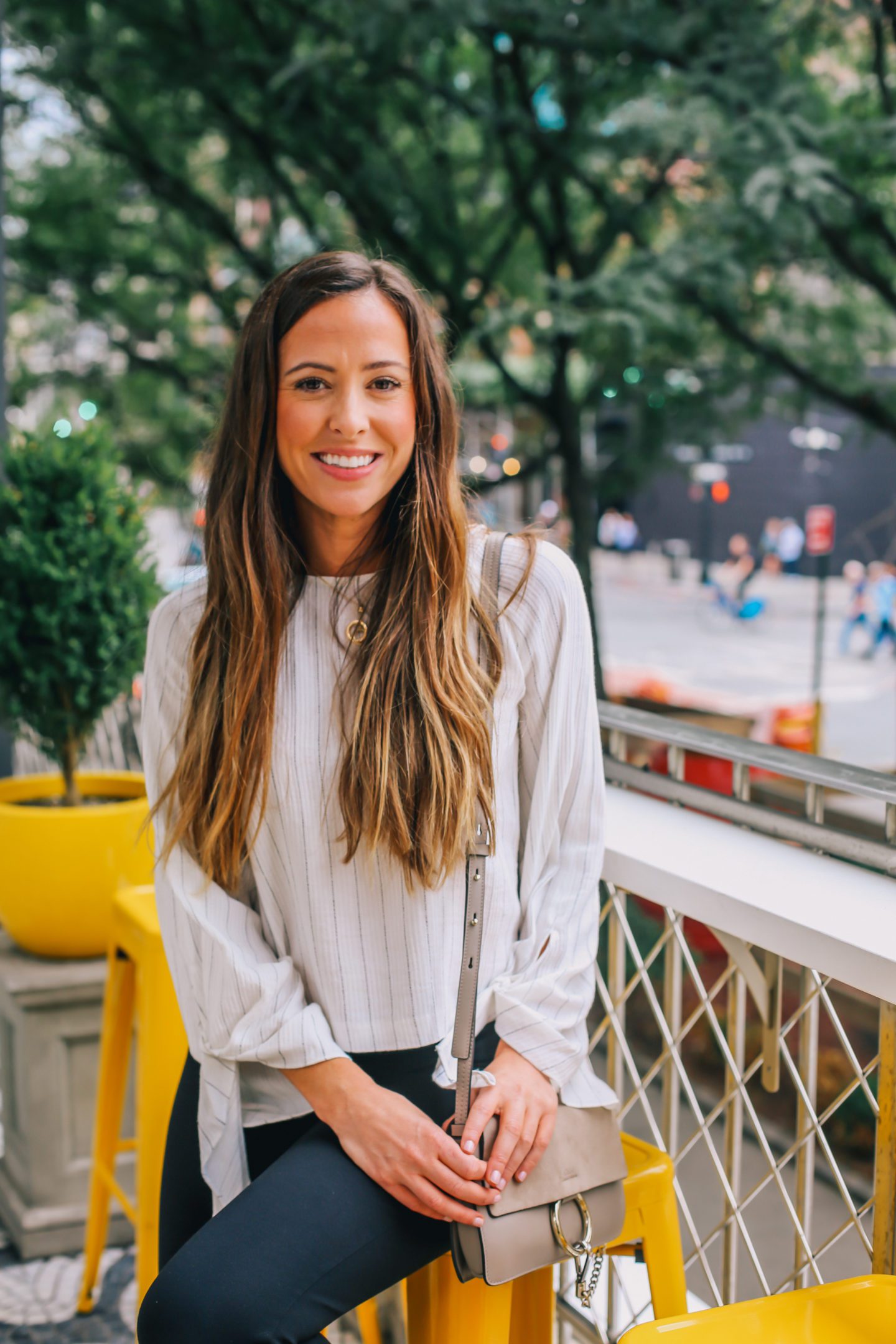 The trip that my mom and I took to New York City last month flew by in what felt like a New York minute. We had such a blast, and ended up packing a ton of fun things in to just two nights in the city! I talked more about our time there in this previous post, so today, I mostly wanted to share a few of the outfits I wore during our visit, and quickly recap our first day in the city.
Because we took a very early flight, we actually made it to our hotel (the Maritime Hotel in the Meatpacking District) by 9 am. Fortunately, we were able to check in early, so we were able to unpack and get settled before having breakfast at Bubby's. We arrived to true Fall-like weather in NYC, which was a welcome change since summer has seemed never-ending in Charleston! We walked around and explored the Meatpacking District for a bit after breakfast, and then headed to Midtown for a bit of shopping. Later that night, we had dinner at Tao, which was located beneath our hotel. I didn't get any photographs of the restaurant as the lighting was very dim and not ideal for photos, but it was a beautiful space! More on our second day in the city in this post here…
All in all, it was a whirlwind trip, but a wonderful time. I'm already ready to go back!
Thanks so much for reading!
Shop the Post: