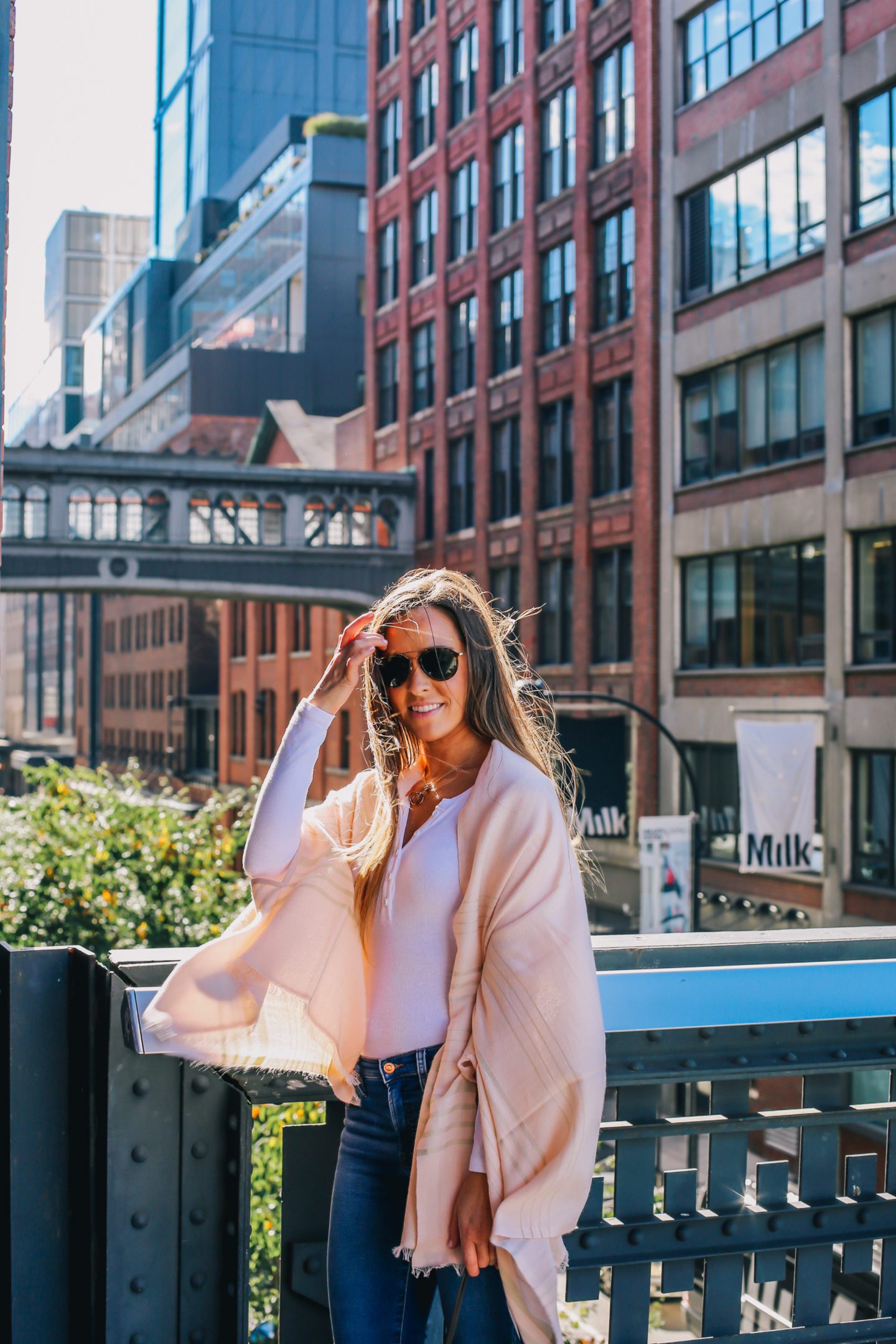 My mom and I spent the first day of Autumn in New York City. It was our first time experiencing the Meatpacking District. On our past visits to the city we've stayed in the Midtown area, so it was fun exploring a new part of the city! We had the best weather during our trip… temperatures were in the low to mid 70's each day – the perfect weather for the beginning of Fall!
We stayed at the Maritime Hotel, a quaint boutique hotel with a nautical theme. We absolutely loved our stay there – they have a beautiful lobby with a fireplace and inviting seating.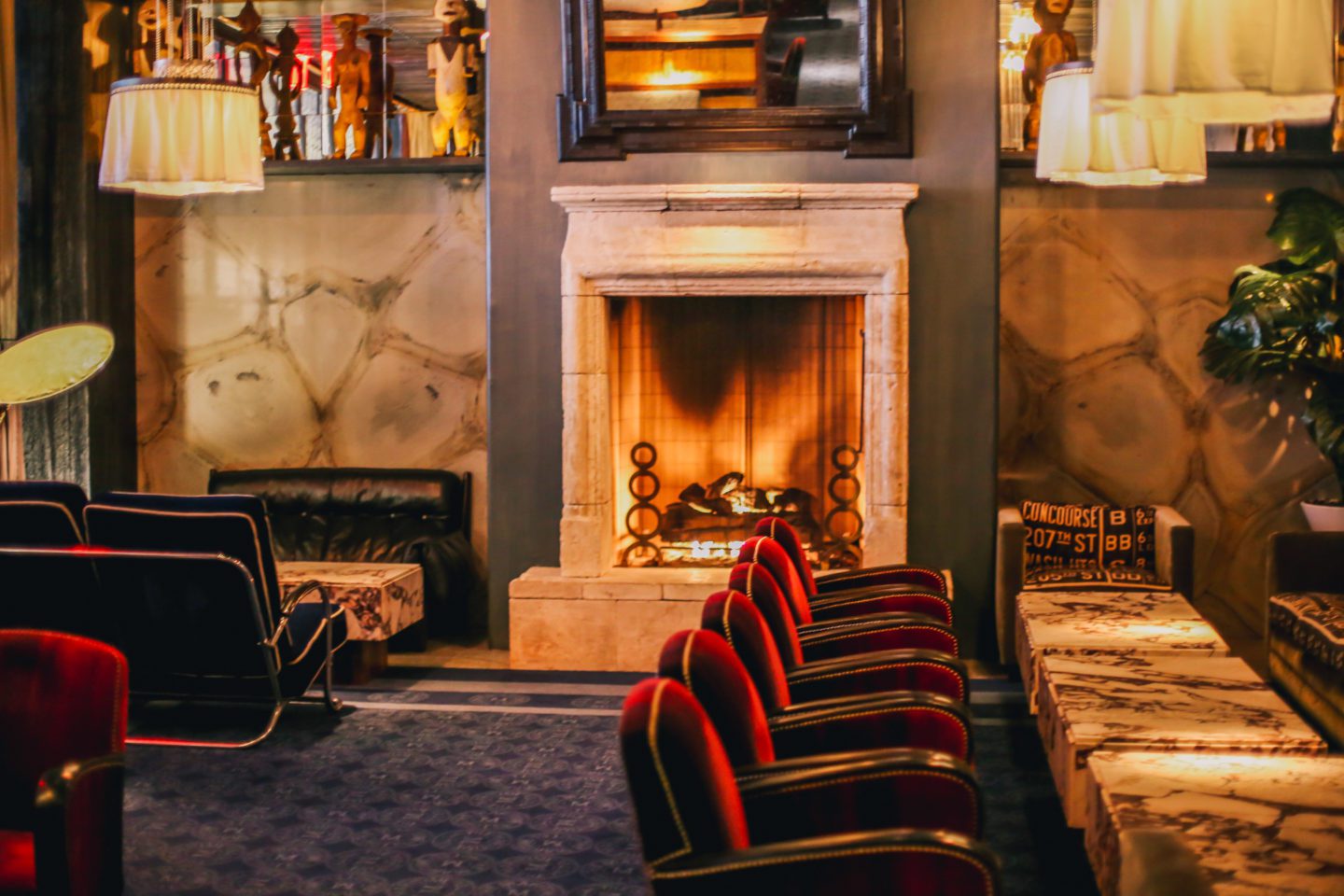 On this morning, we woke up earlier than planned, so we set out for breakfast at The Chelsea Market. If you've never explored this famous neighborhood market, I highly recommend doing so on your next visit to NYC. The market features over 35 vendors in an industrial and rustic setting. It's typically very crowded, but it was early and we were the first ones there!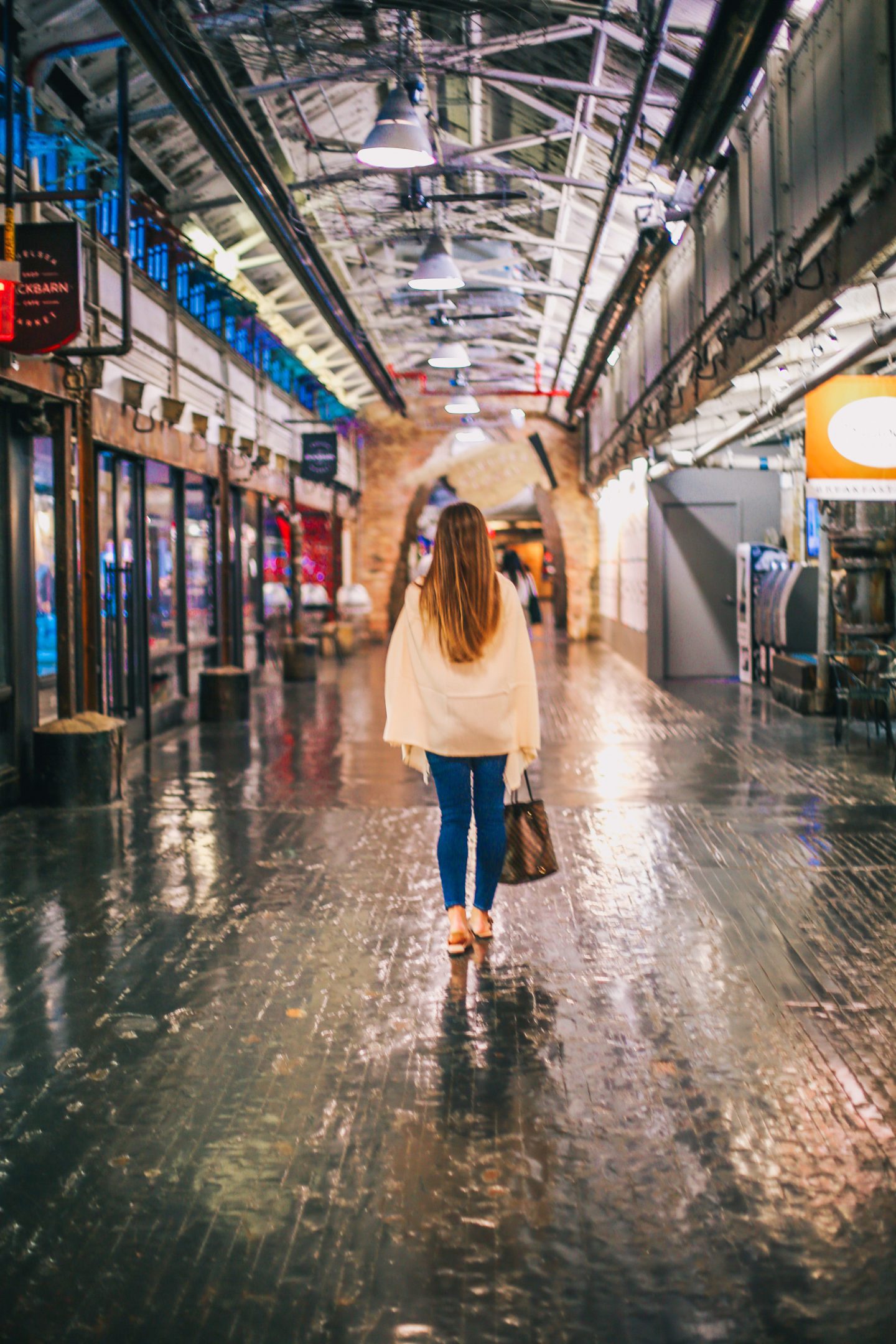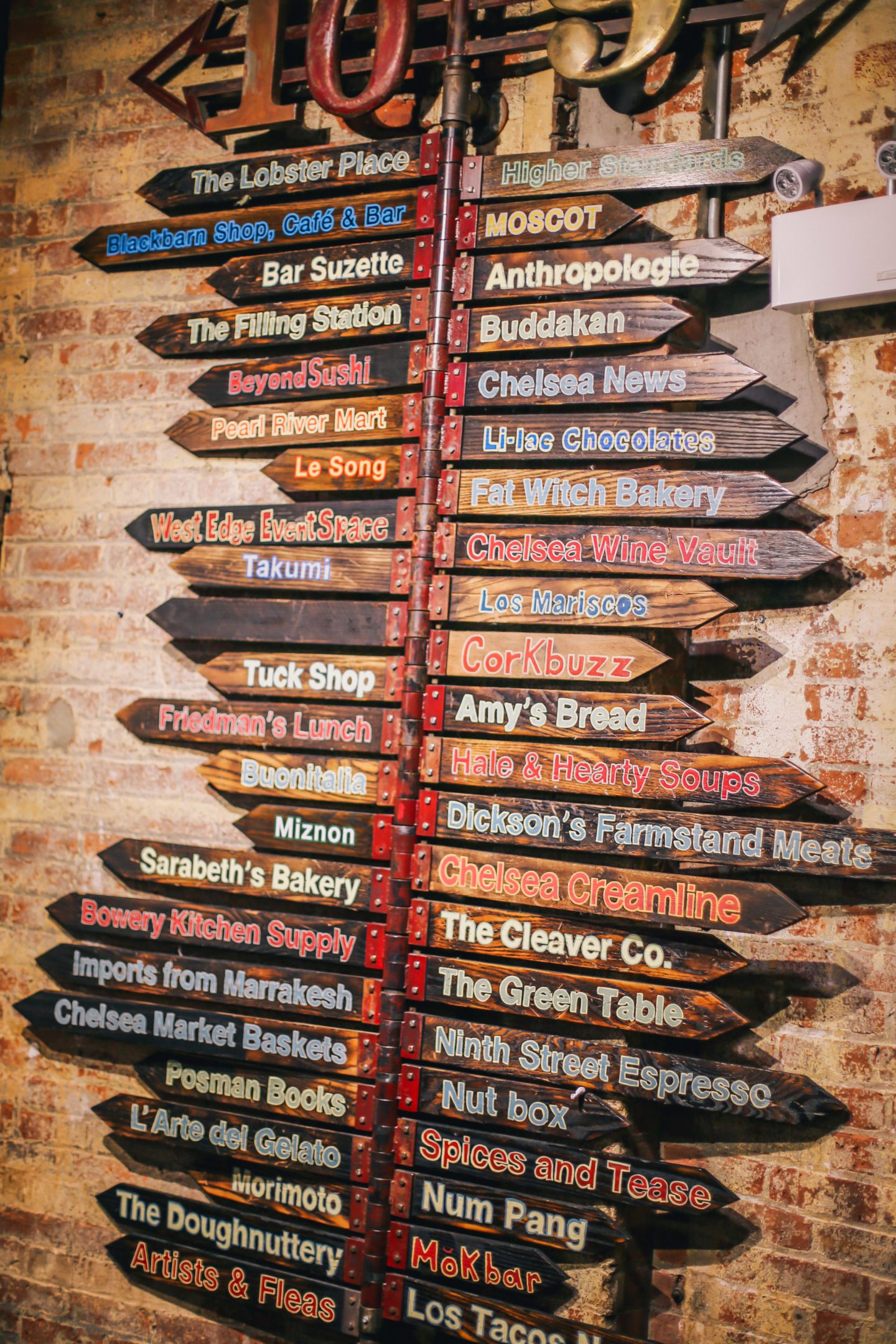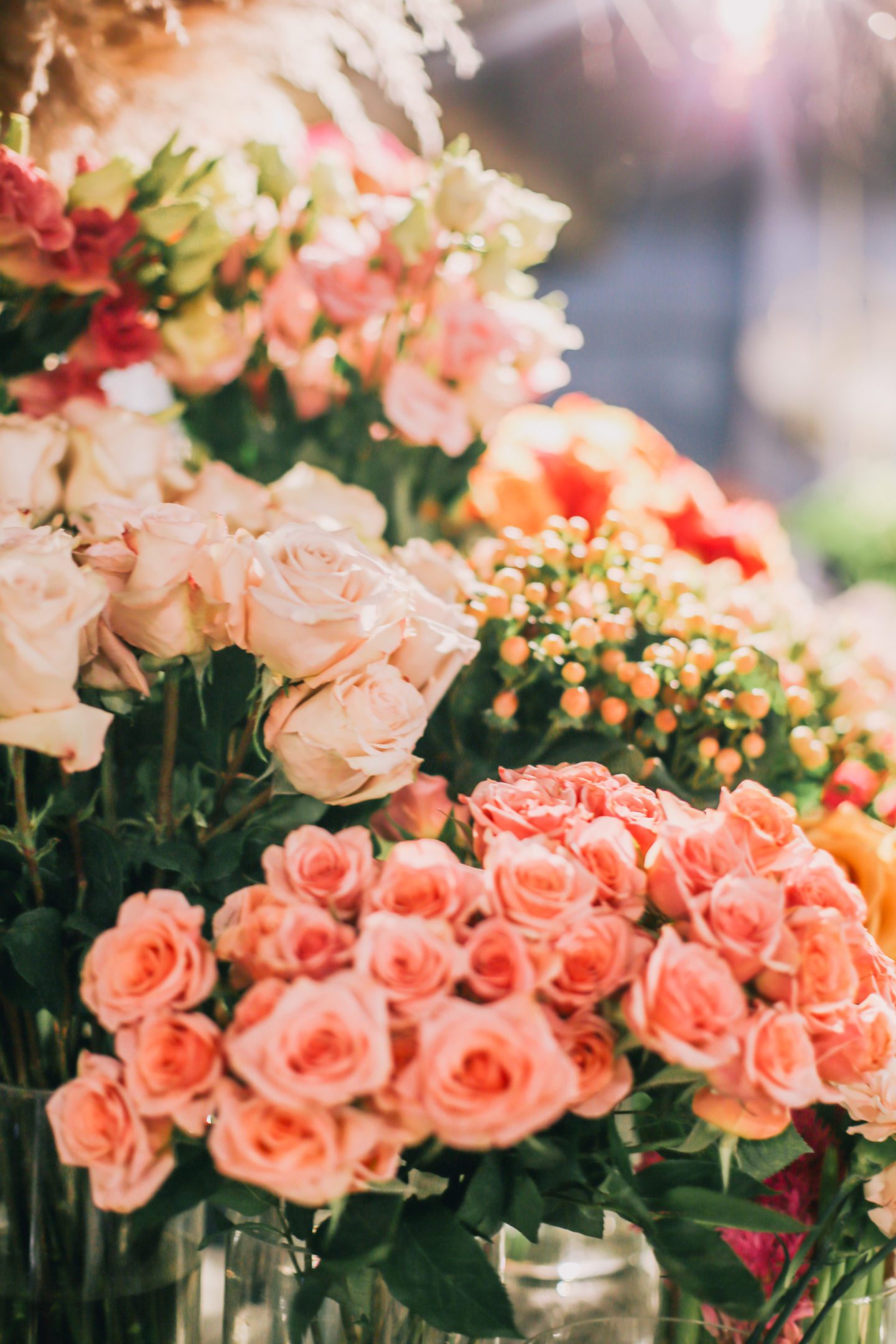 Beautiful blooms at Bastille Flower Shop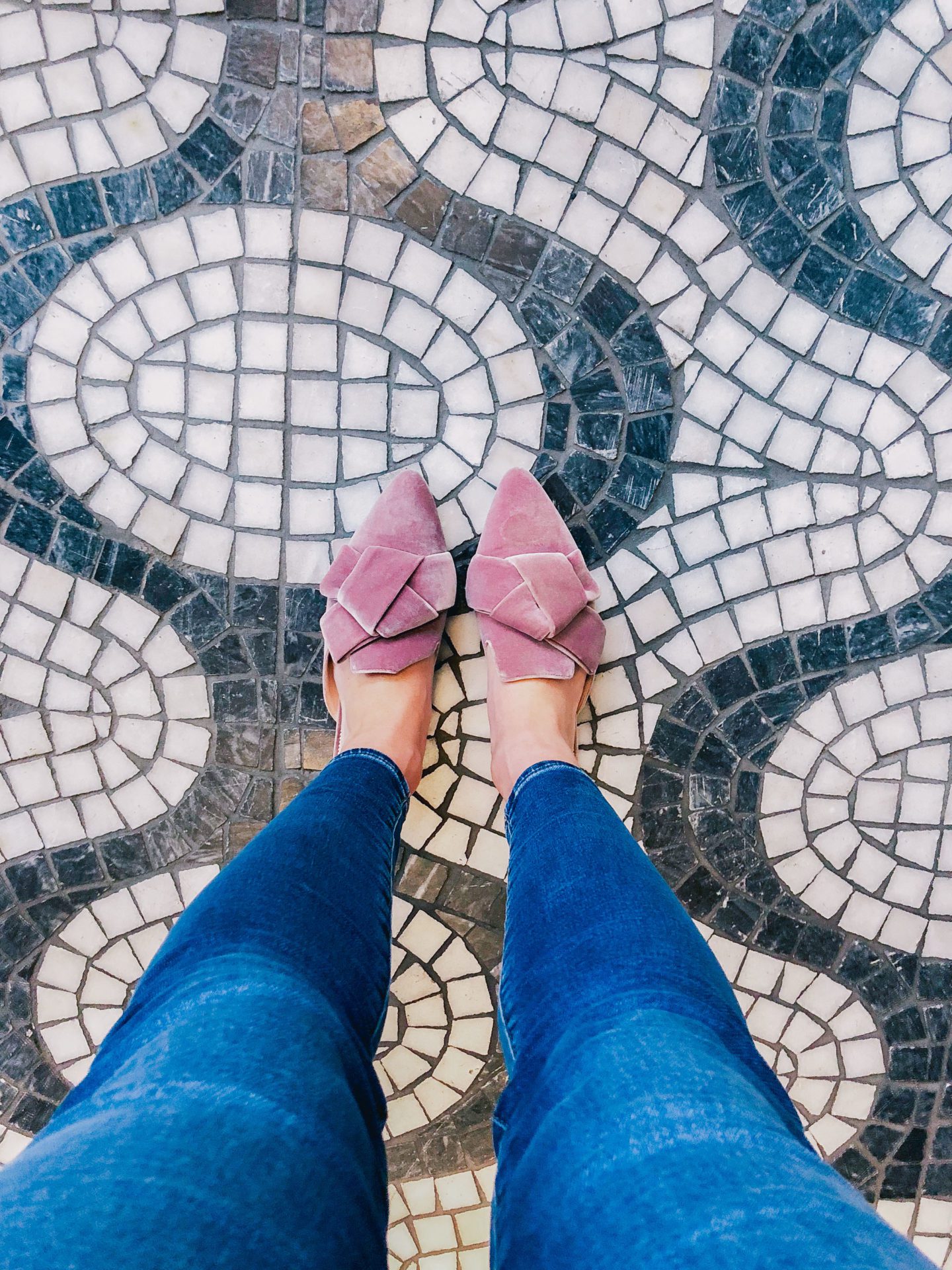 I've been on the hunt for a great pair of flats to wear for Fall, and stumbled upon this blush/neutral pair from J.Crew. They come in several other colors and were very comfortable to walk in! Velvet is such a great fabric for the season.
After breakfast, we explored the High Line, a park built on a historic elevated freight line. It was the perfect Fall morning – breezy and cool!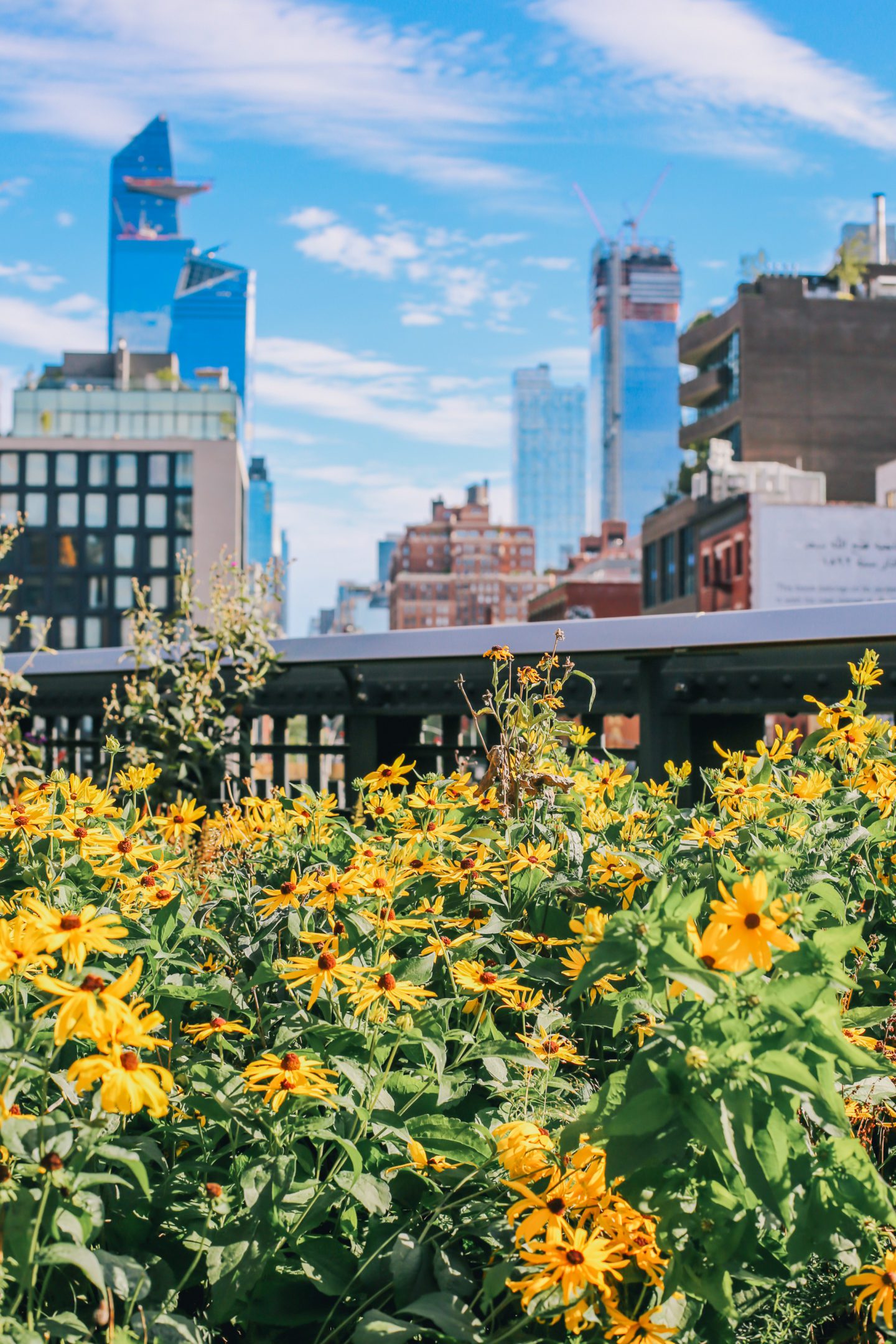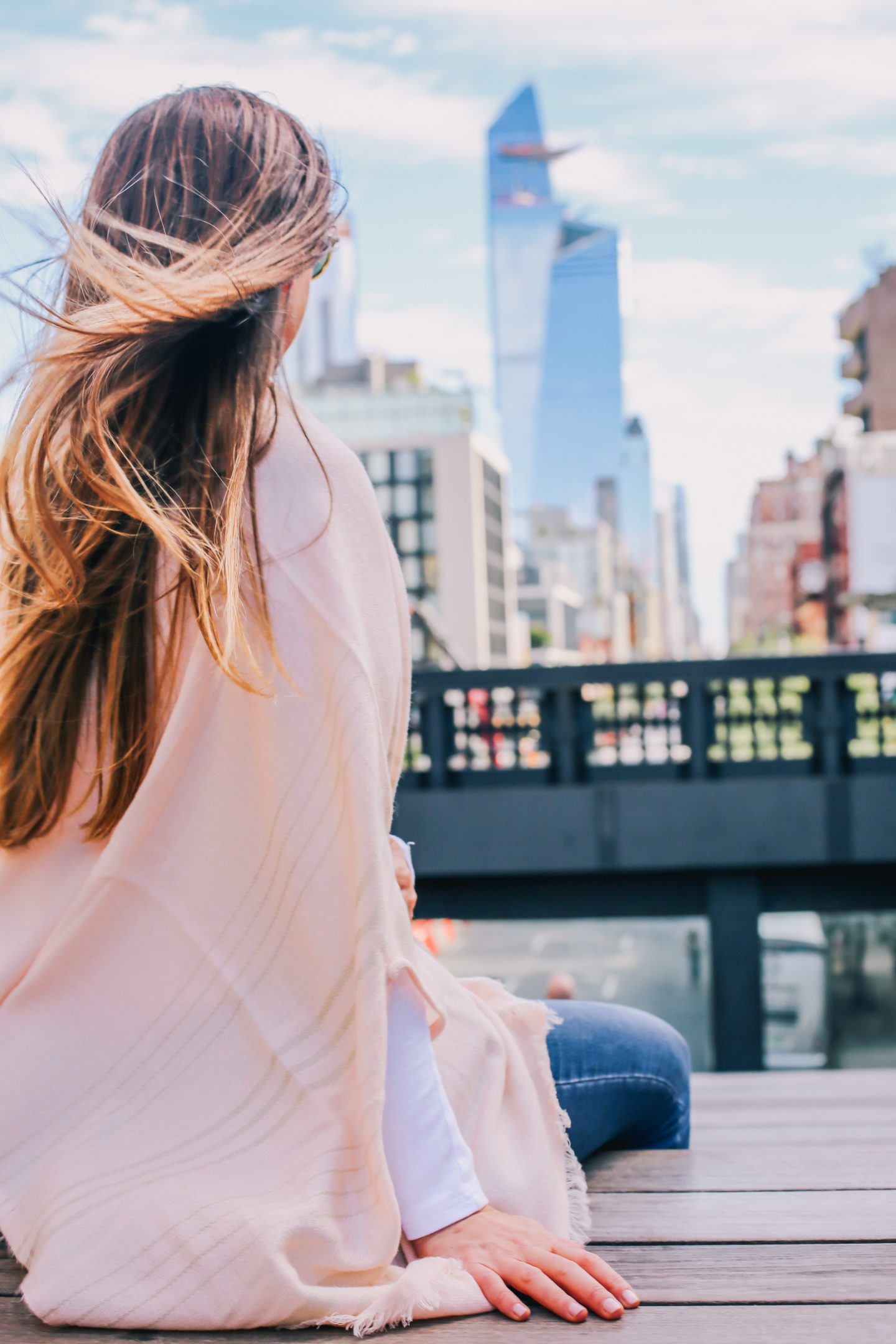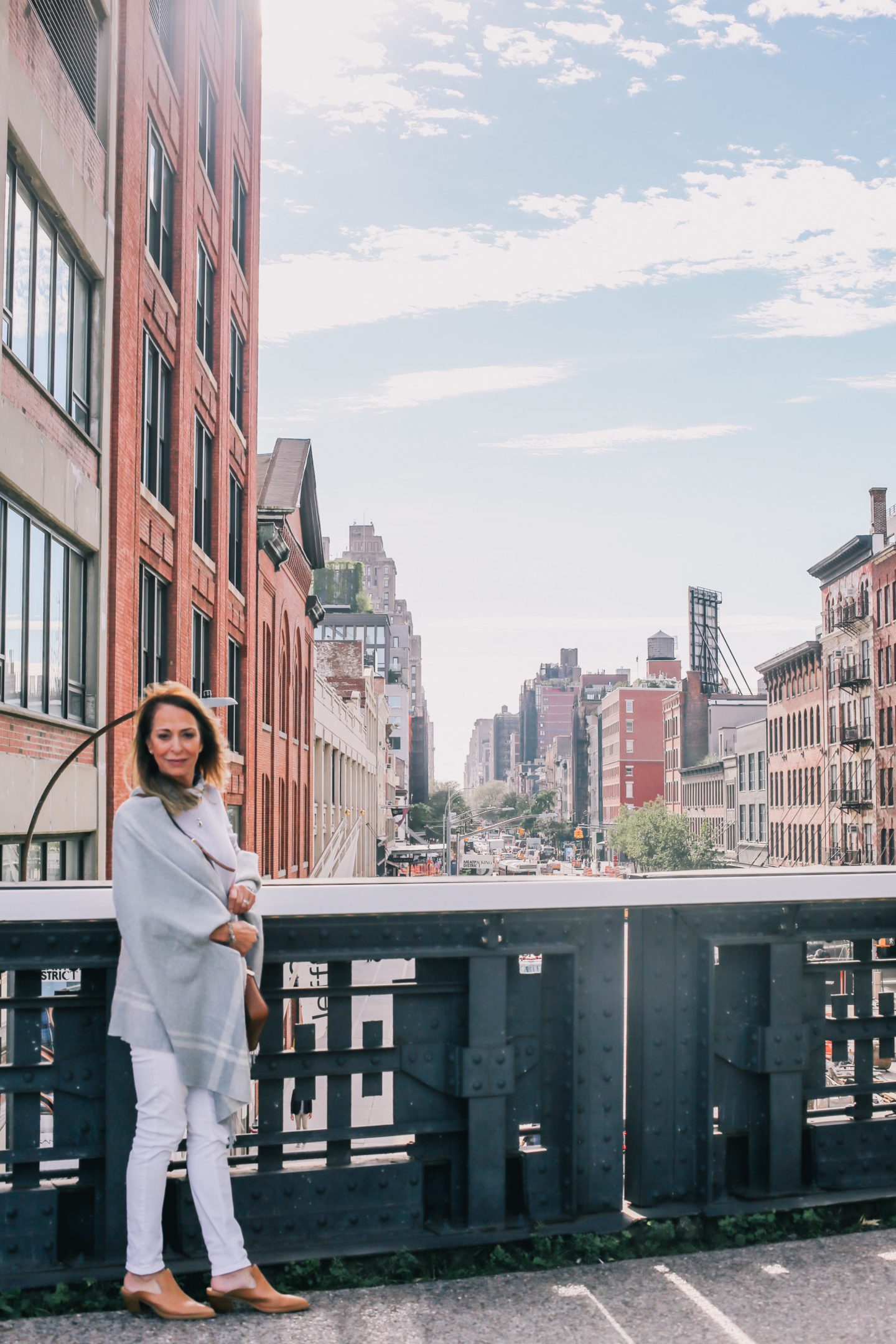 My Mom's Look: cape scarf (from last year – similar style here) | jeans | shoes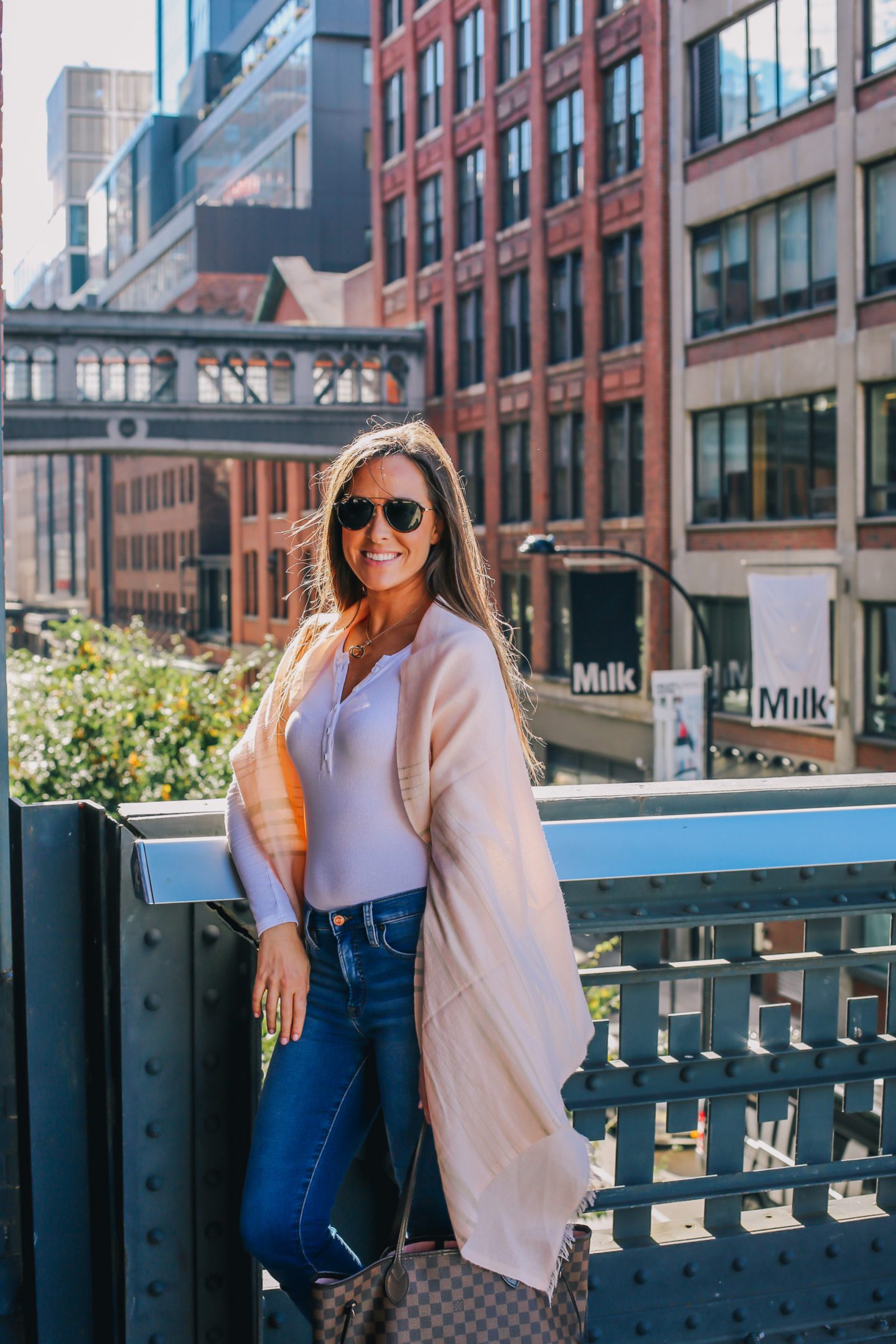 cape scarf | bodysuit (currently sold out, similar style here) | jeans | sunglasses | tote | shoes
My mom and I both wore our J.Crew cape scarves, which proved to be the perfect layering piece! We received many compliments, but laughed to ourselves because we wore them each day we were there, and were sure we were known as the cape-scarve girls! 🙂 I now have a total of three of these scarves from J.Crew (if my mom will give the one she borrowed from me back!), and they are my favorite accessory for Autumn. This style comes in three colors, all in perfect Fall hues and under $40.
Being in the city where the weather was truly Fall-like was inspirational, and I cannot wait to share more cool weather looks with you!
Happy First Day of Fall,
-The Beach Belle
Shop My Look:
Shop My Mom's Look: