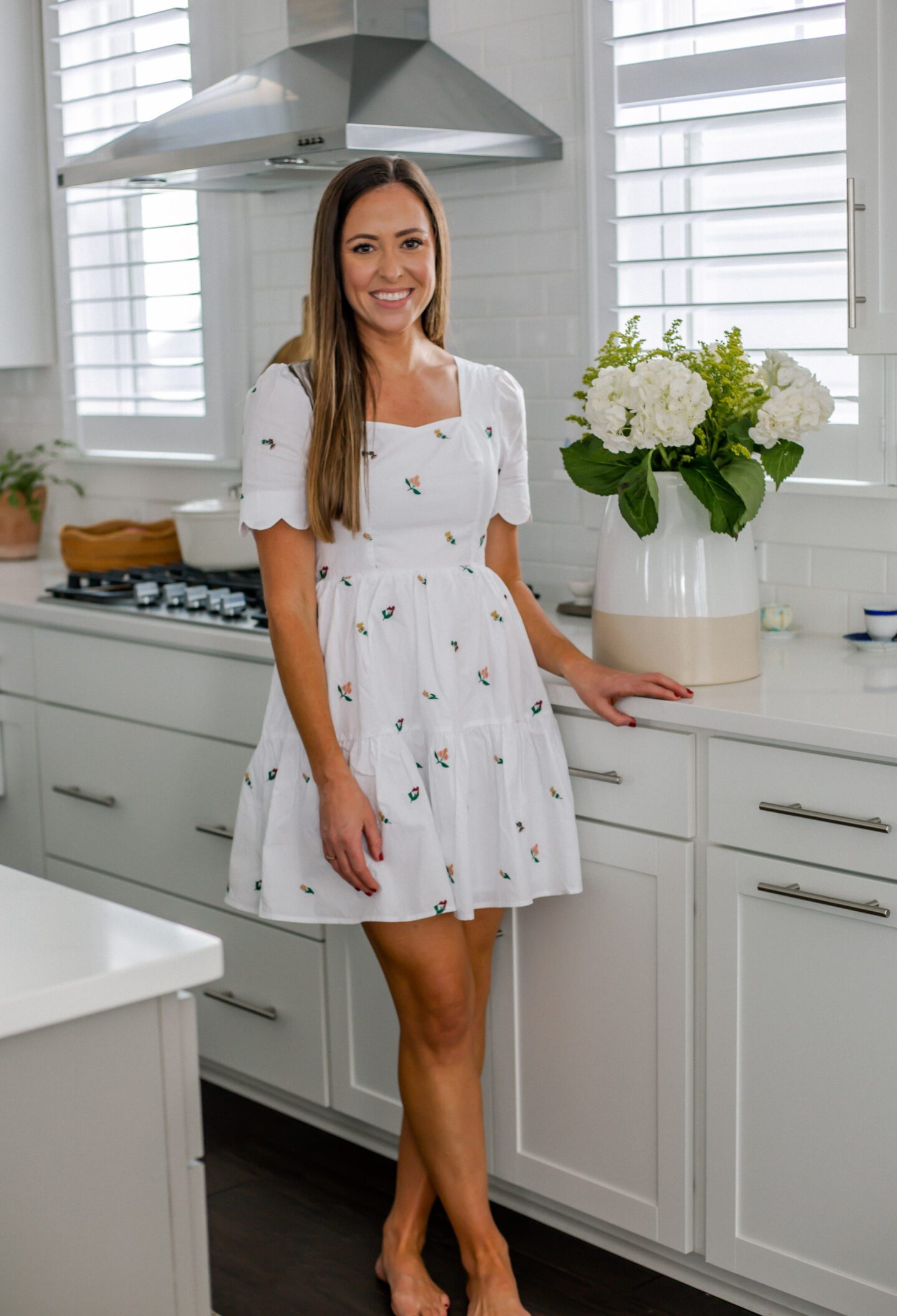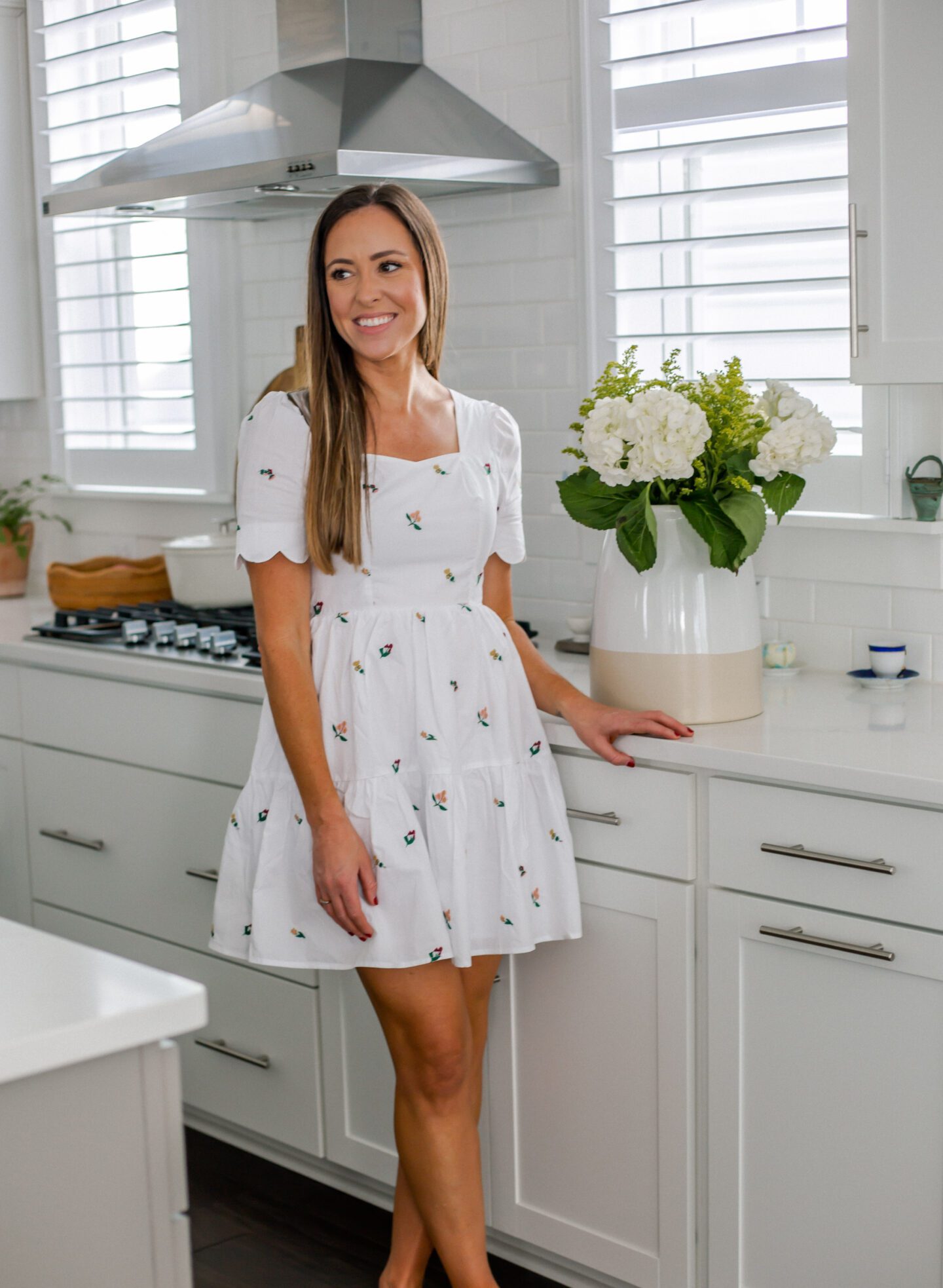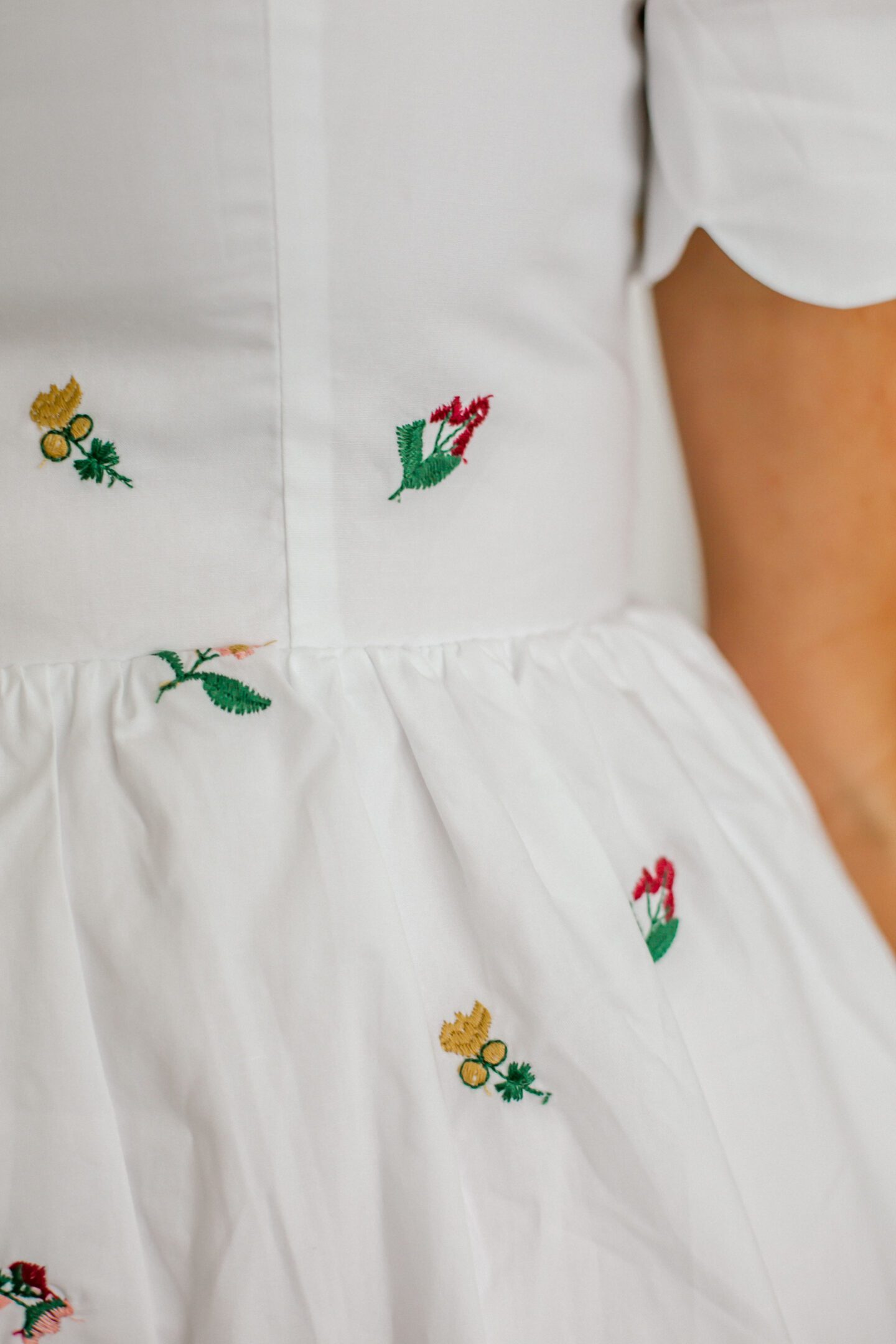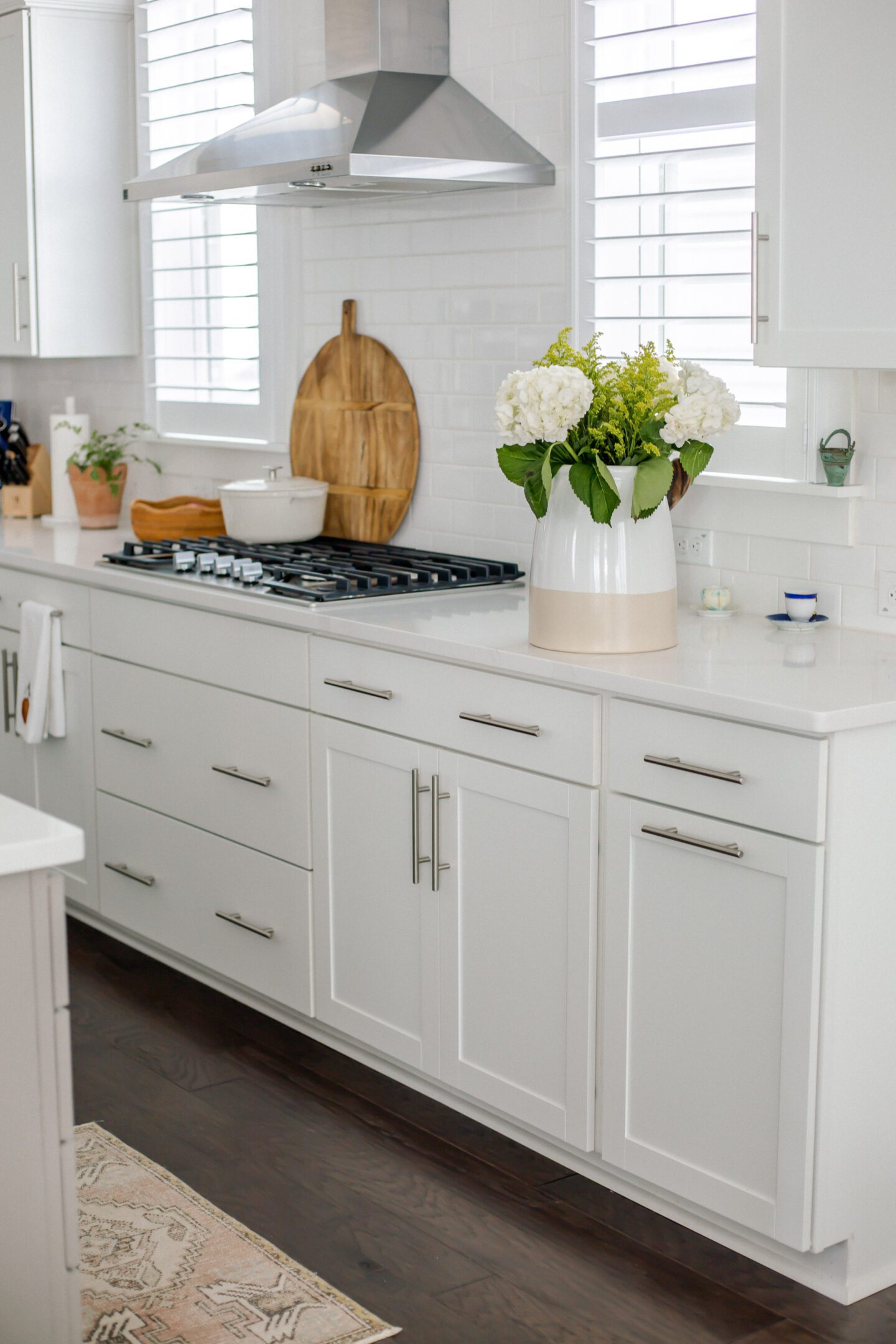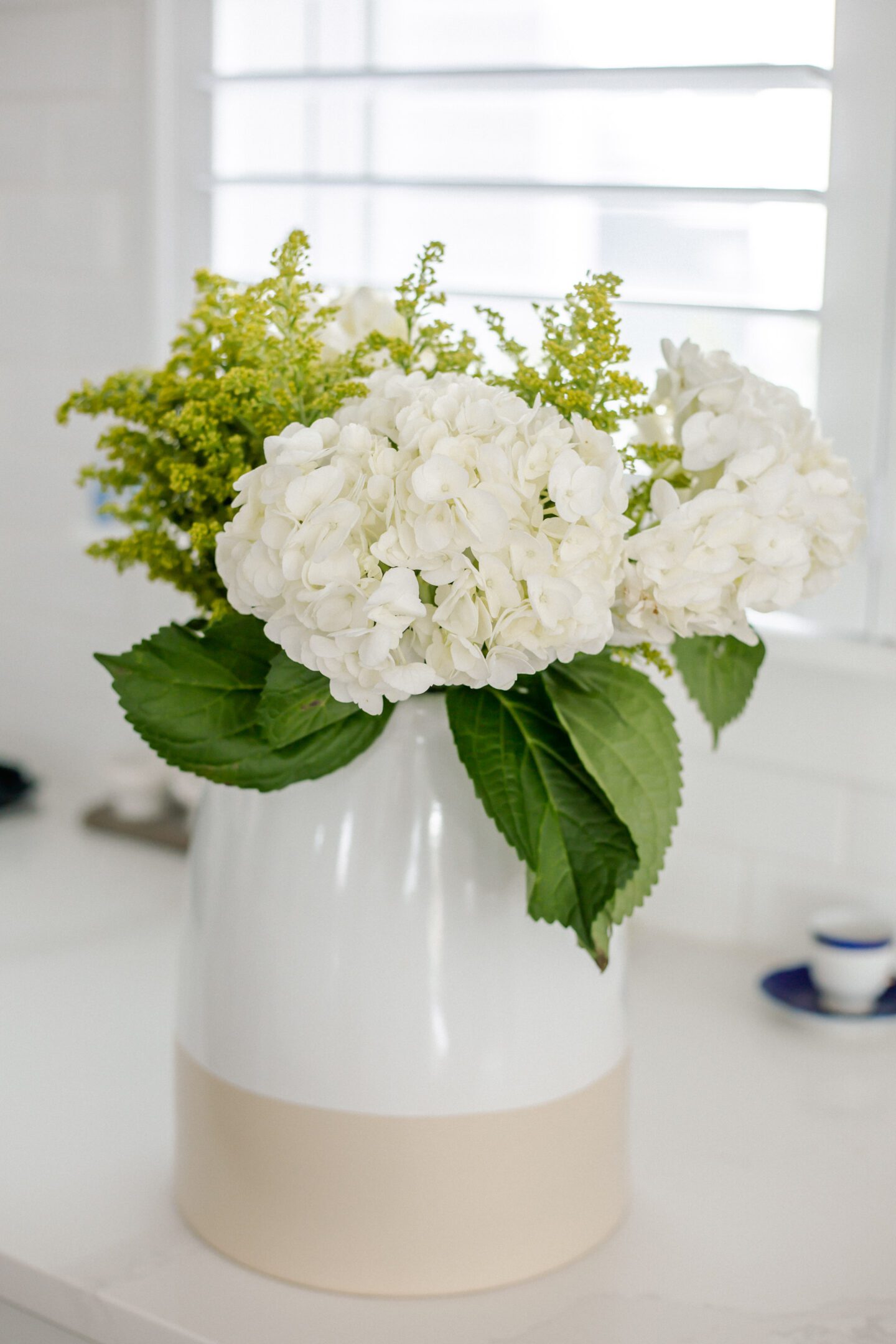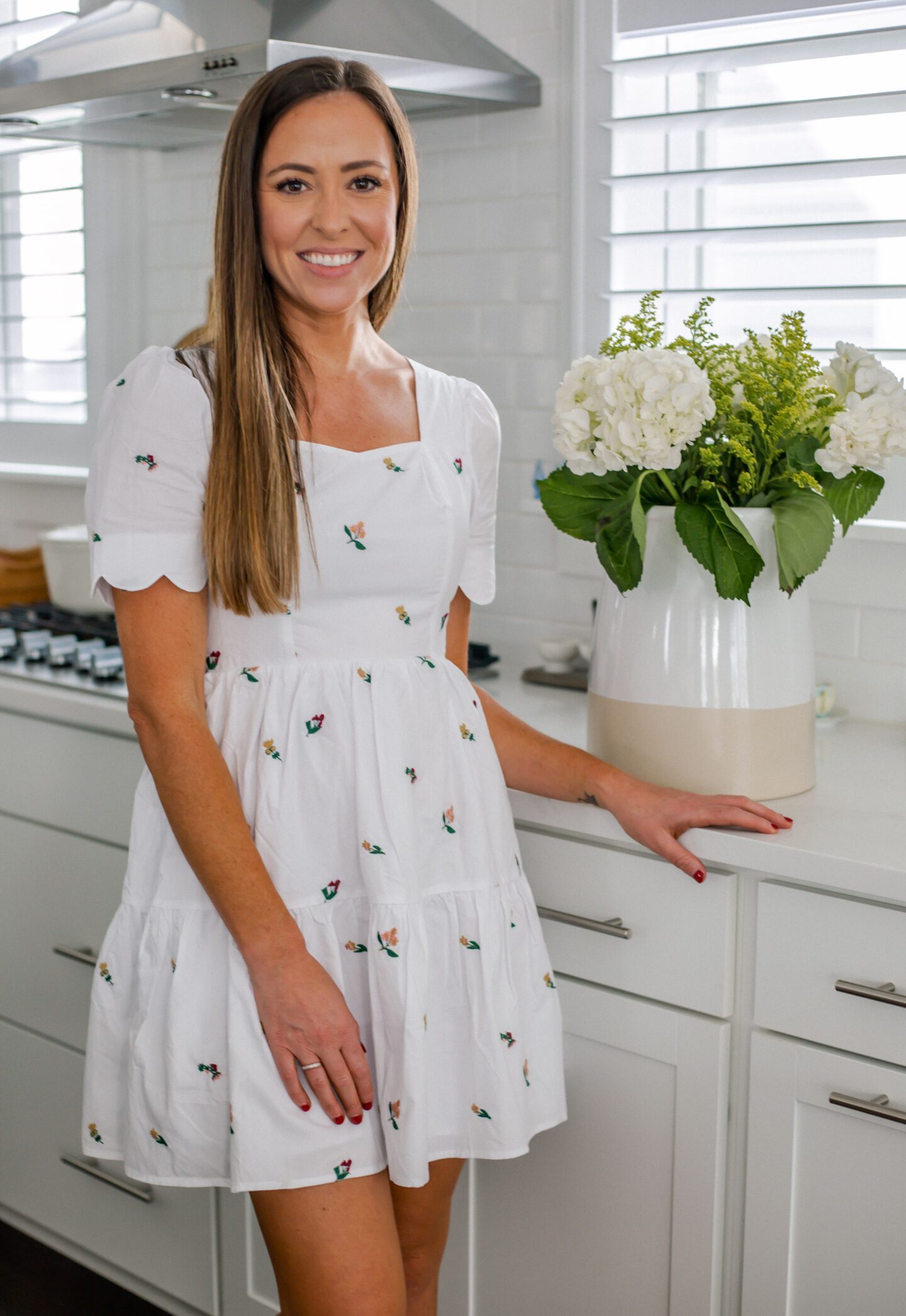 This time of year, I am mostly focused on adding fall pieces to my wardrobe, however, I saw this dress online and knew it would be something I would want to wear next spring! It is currently on sale (marked down to $77!). I love a white dress to wear in warmer months. The scalloped sleeves, flower embroidery details, and hints of green are subtle but made this one stand out! This time of year, it's fun to find pieces on sale that you can set aside to wear once the weather turns warmer again. For us in Charleston, that usually means March, which will be here before you know it!
Green is becoming one of my favorite colors to wear, and also to add as an accent color in my home. I recently purchased a few new decor pieces for my bedroom in this color, and I can't wait to share when everything is complete! I clearly had my mind on this color when I picked up flowers from the store recently. Fresh greenery and white flowers paired together make for a neutral color palette that works well throughout all seasons!
Have a great rest of your week!
-A
Shop the Look:
{For sizing reference, I am wearing a Size Small. The dress runs slightly small, and I would have likely been happy with a Medium for the length.}