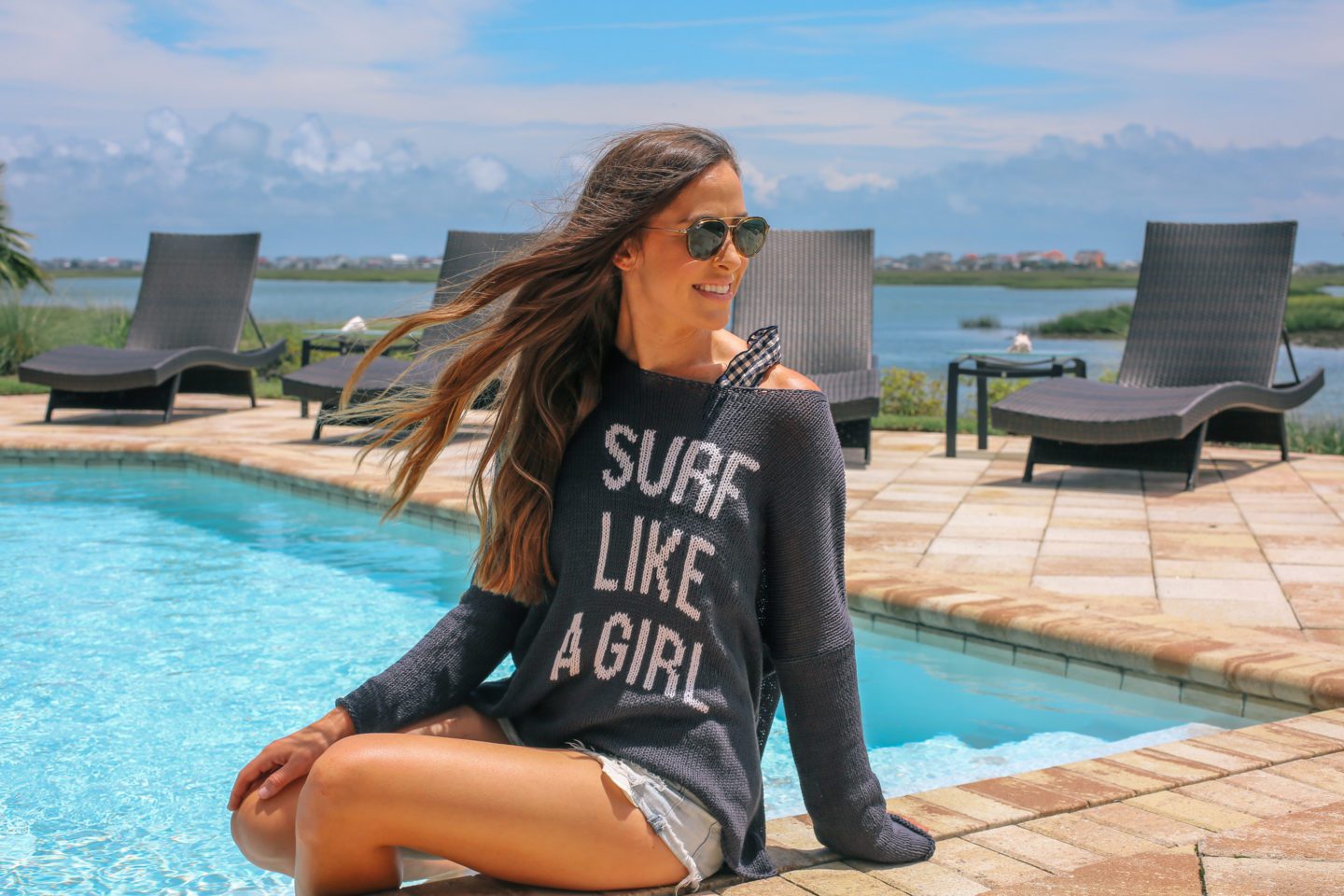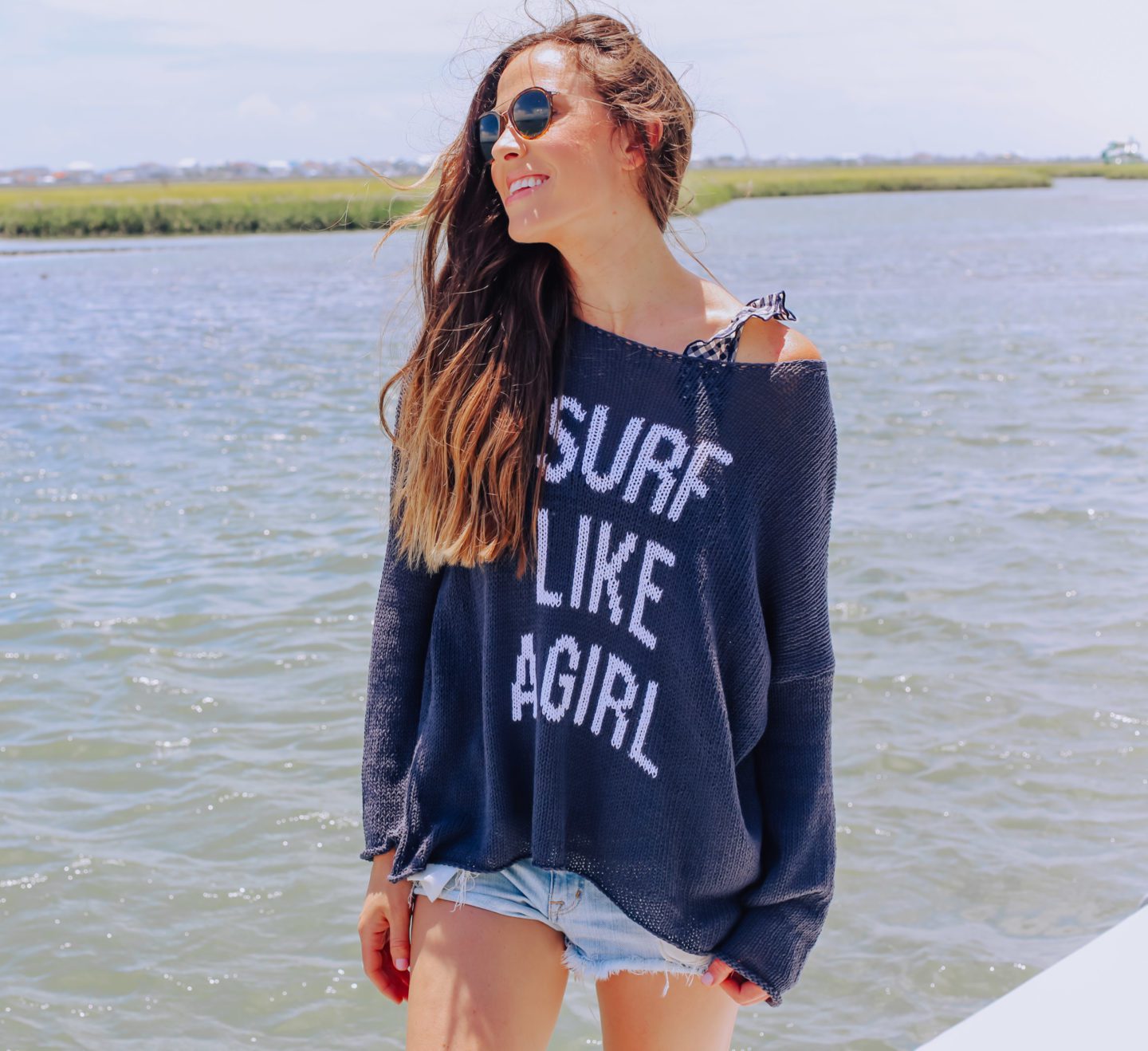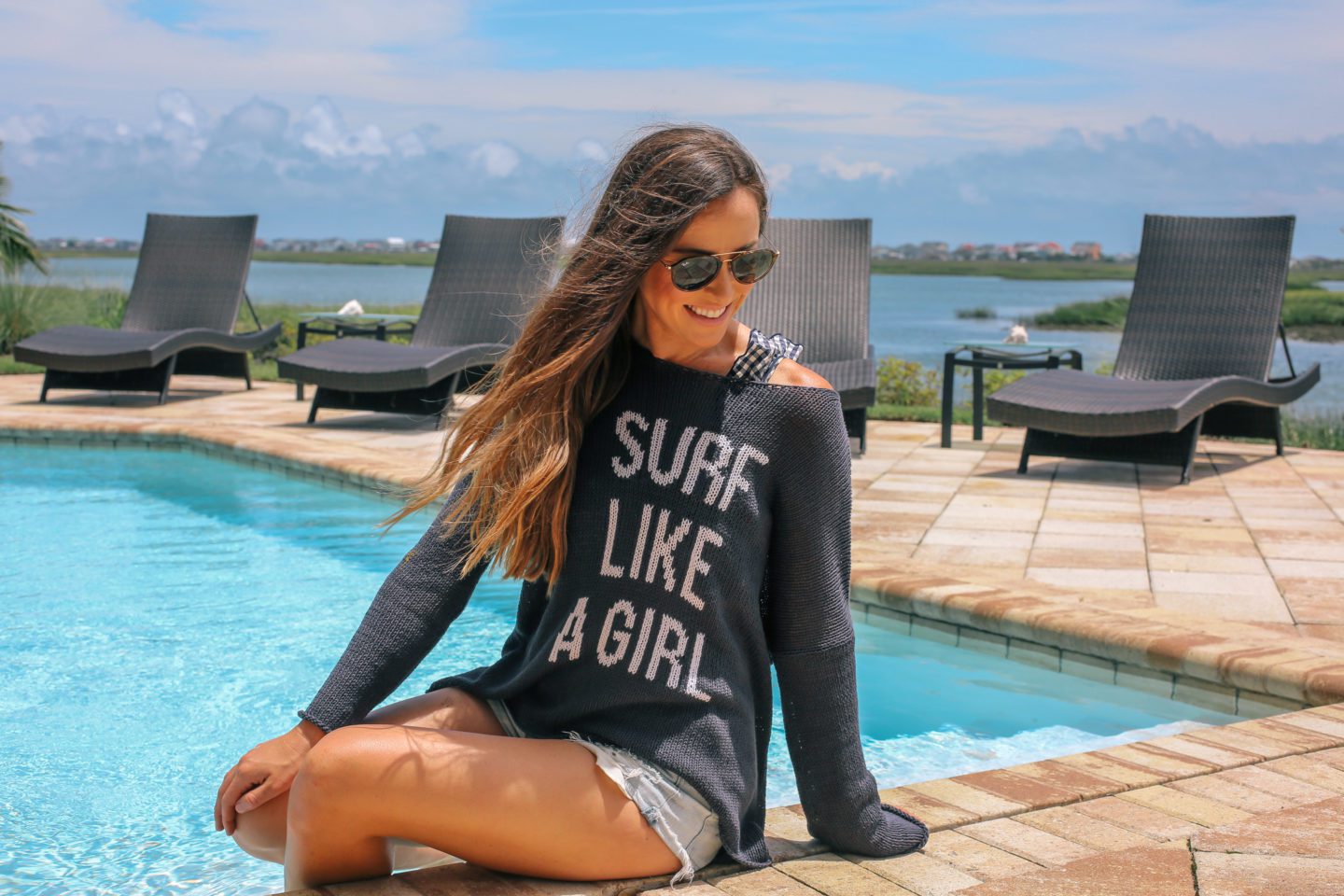 sweater (c/0) | shorts (old – similar here) | sunglasses | swimsuit
I'm a little late, but happy June! The month of June has always been one of my favorite months. The air is warm (but not too warm), flowers are in full bloom, and the summer mindset starts to set it…
This past month has been a whirlwind filled with celebrations surrounding my sister's wedding, which was this past Saturday. The wedding could not have been more beautiful! After a few fast-paced days, my family and I spent Sunday relaxing by the pool and cooking an amazing dinner. It was the perfect way to kick off the month and wrap up the wedding weekend!
I wore this adorable sweater by Wooden Ships, a company that makes what I consider to be the perfect summer sweater… the kind that you can throw over a swimsuit after the beach over a cute pair of cut-off shorts, or just a cozy sweater to wrap up in when the A/C gets a bit too high! The sweaters are made of lightweight, very high-quality material, and they have so many cute styles available, like the one I'm wearing above! They just released a brand new collection for Summer, and I want every piece! How cute is this style for the 4th of July?
Not only do I love the sweaters that Wooden Ships makes, but I also love the story of how they got started, and the way their business operates – they make sweaters to order and are environmentally-conscious (learn more about their story here).
You can receive 15% off your purchase on www.Wooden-Ships.com using the code "THEBEACHBELLE15"!
Hope everyone has a great week!
-The Beach Belle
Thank you to Wooden Ships for sponsoring this post.