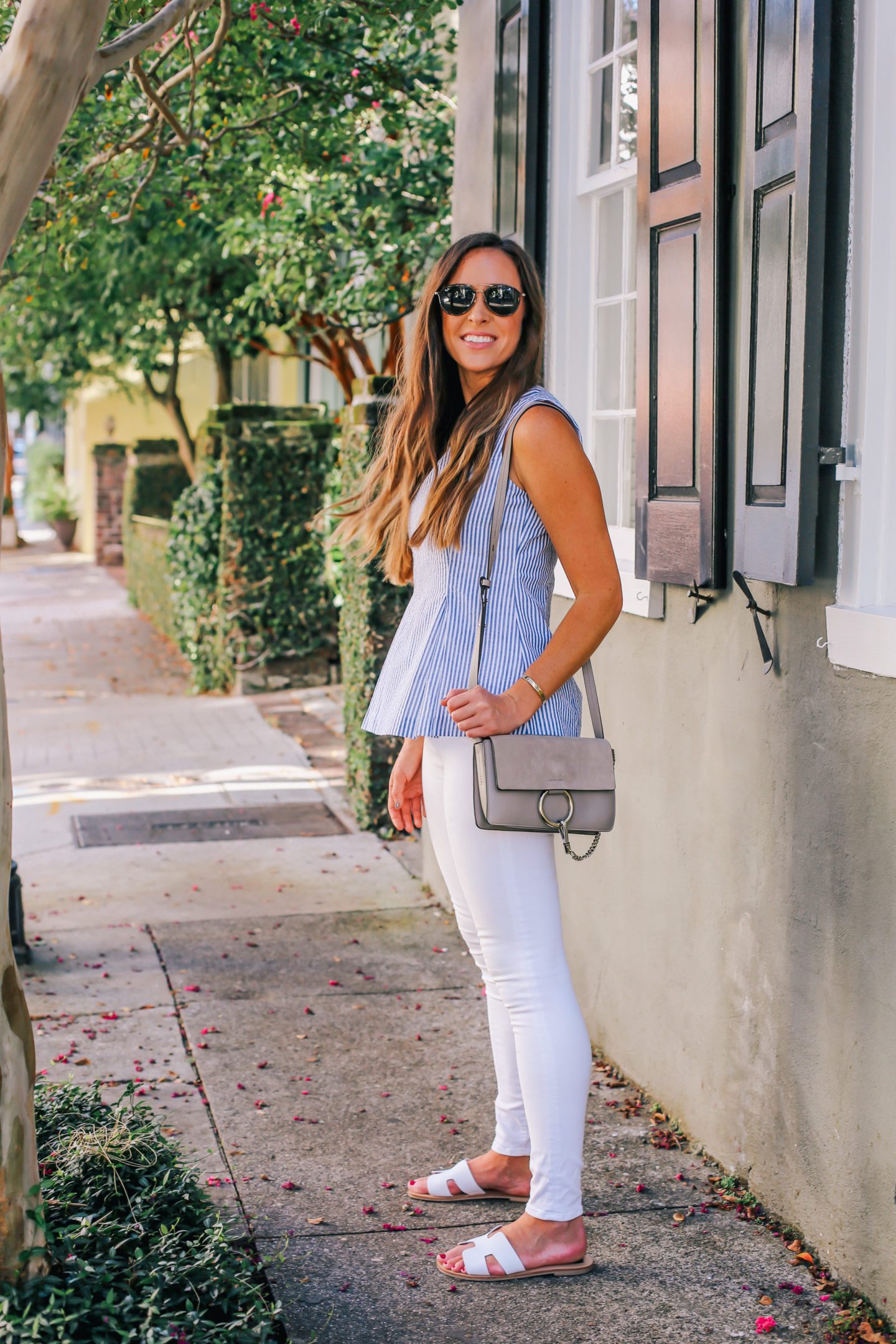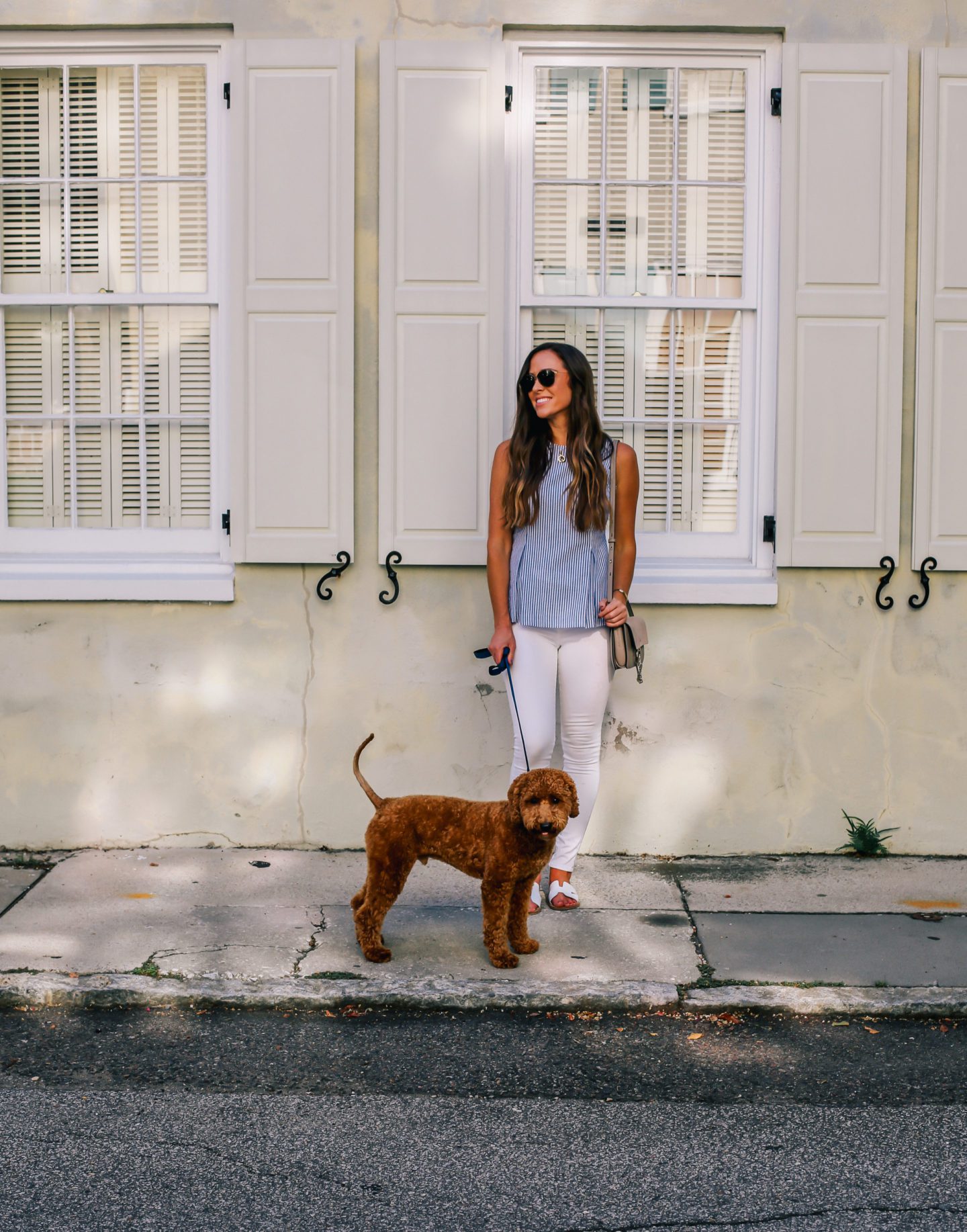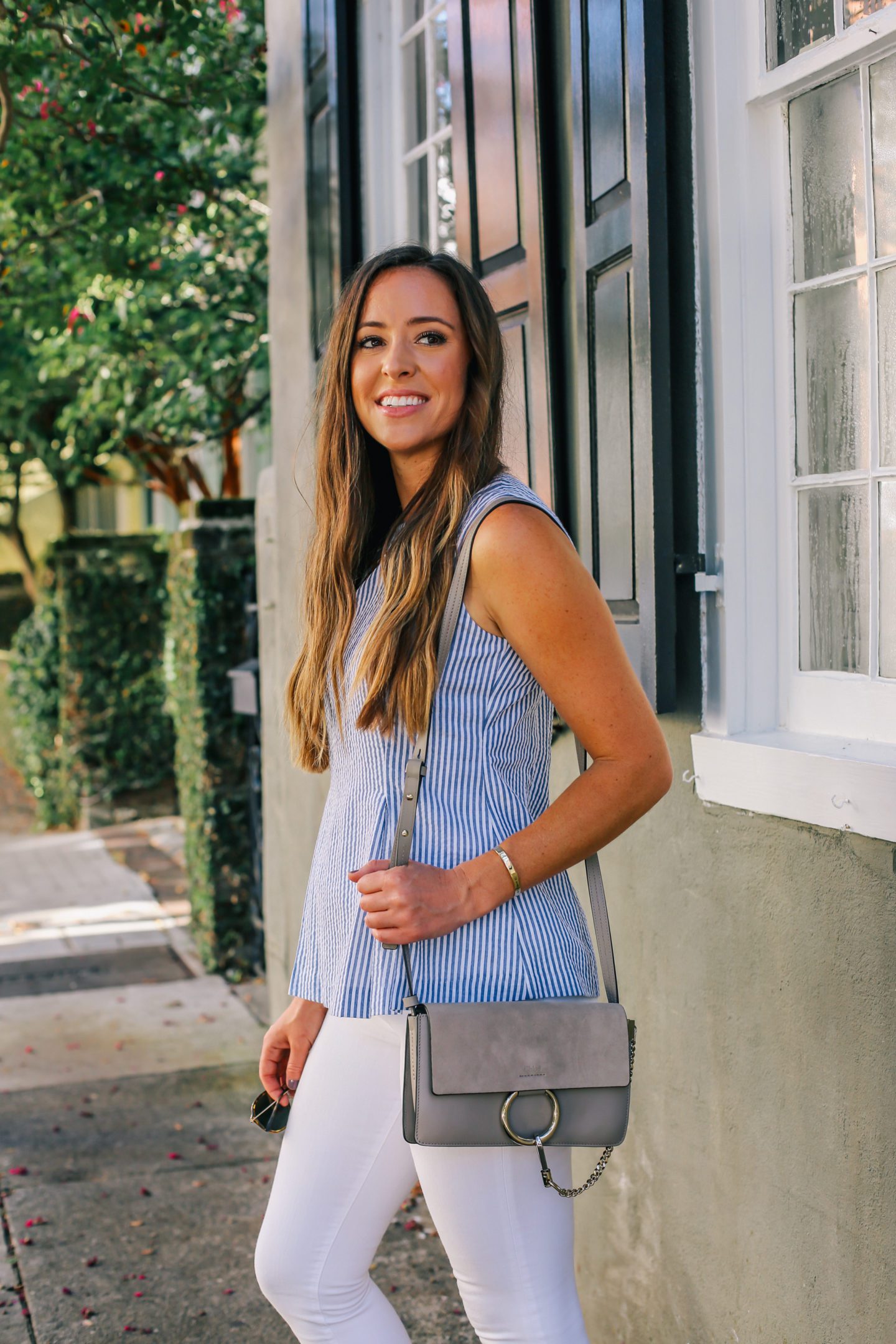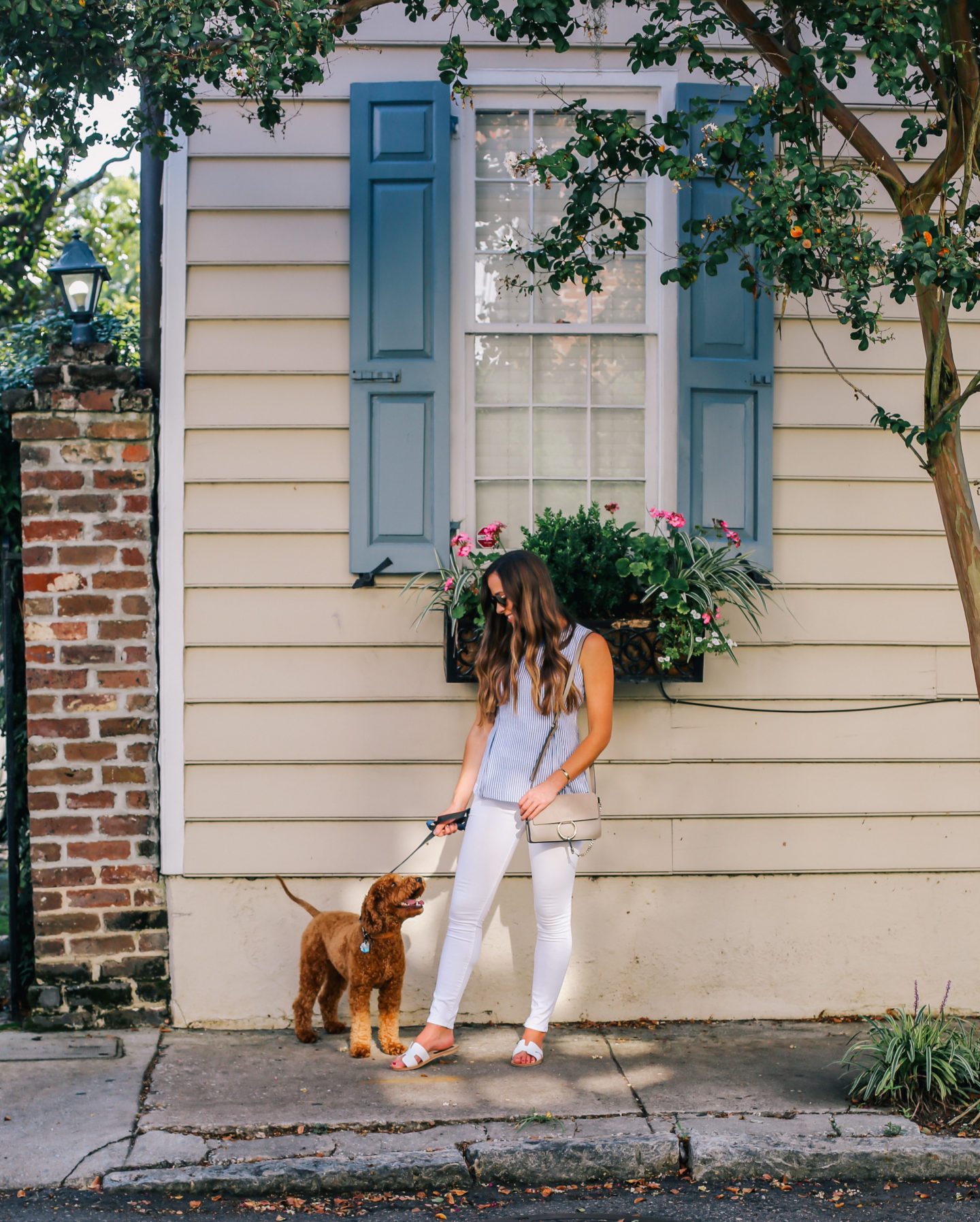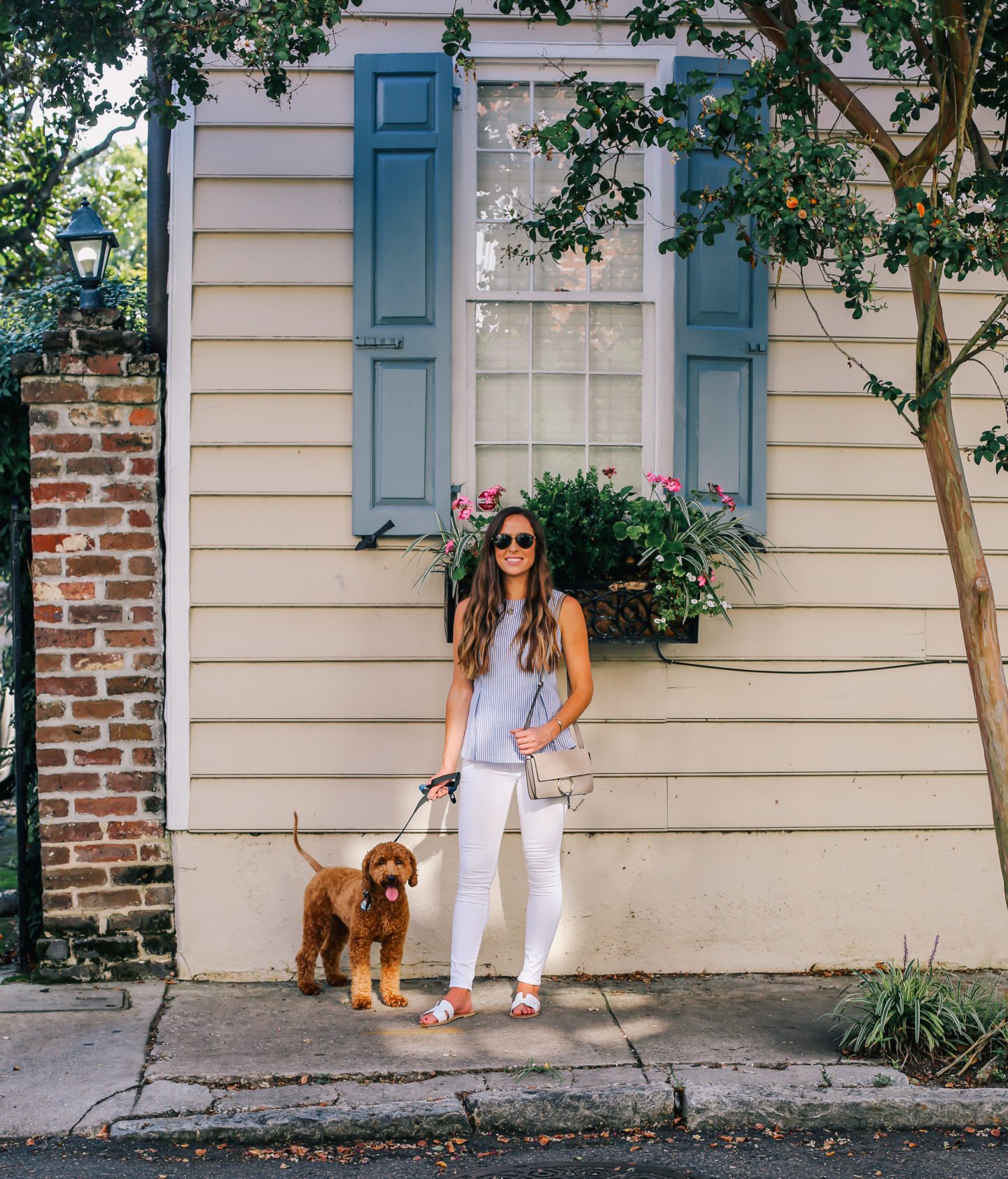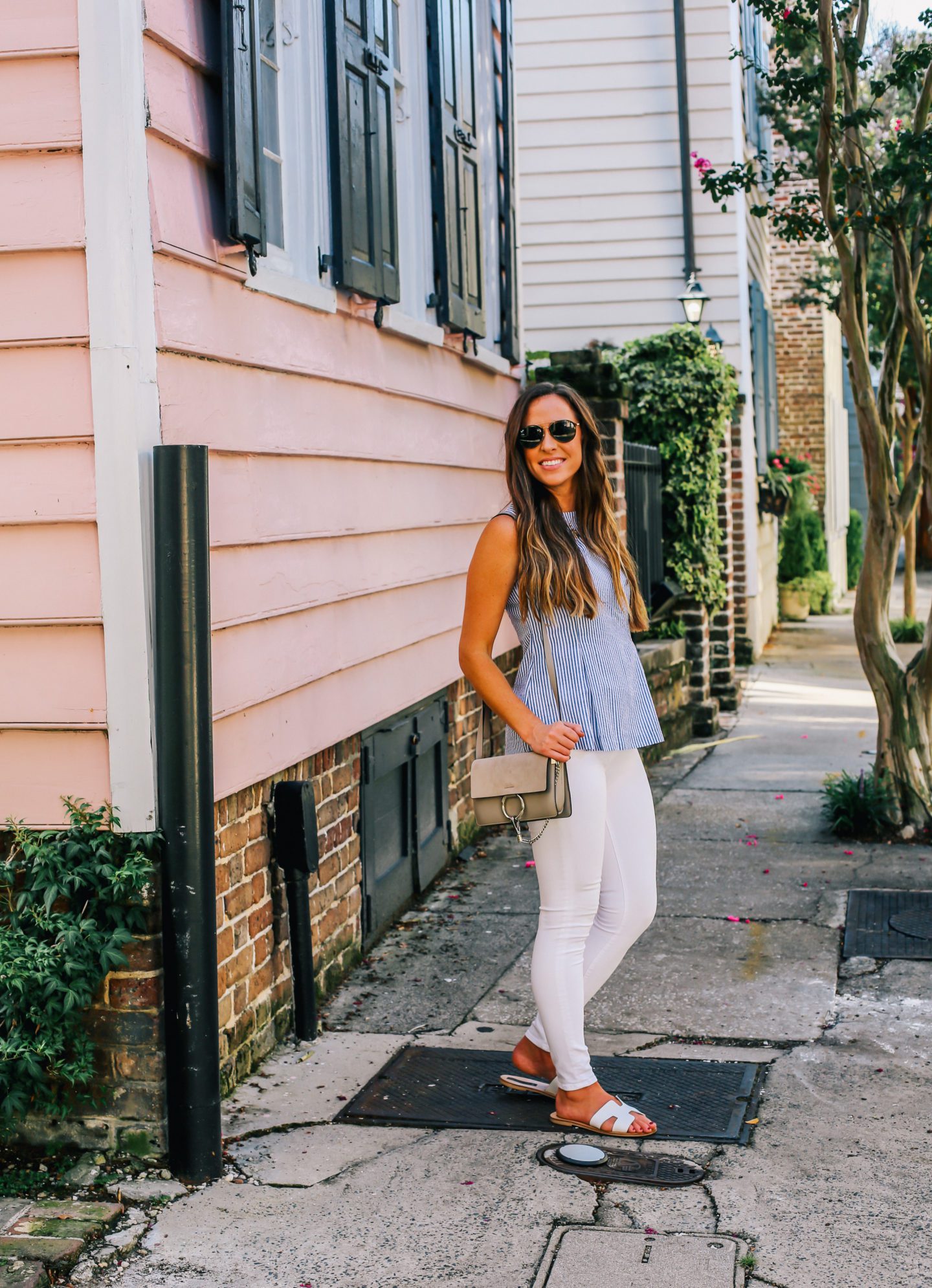 top (c/0) | jeans | sandals | bag (similar style under $100 here) | cuff (c/o)
My mom came into town this week to spend a couple of days with me and Beau! We spent yesterday morning walking around downtown Charleston, and went on to have breakfast at Kitchen 208 on King Street. They have cute patio area that's dog friendly, FYI!
Duffield Lane sent me the cutest pieces to style from both their Summer and Fall collections! This seersucker top was an instant favorite. A peplum style is always a win in my book, and I love the gold zipper detail on the back.
If you haven't discovered this brand yet, I highly recommend checking out Duffield Lane's online boutique! They describe their pieces as classic, timeless, and comfortable, and I definitely agree on all three of those points. I was super impressed with the quality of the fabric, and I know I'll have these pieces in my closet for many years to come! I'm currently loving so many items from their Fall collection, including this adorable long sleeve peplum top, this tassel cardigan, and this tweed dress, to name a few.
I hope everyone is having a great weekend! Thanks for reading,
-The Beach Belle
Shop the Look: