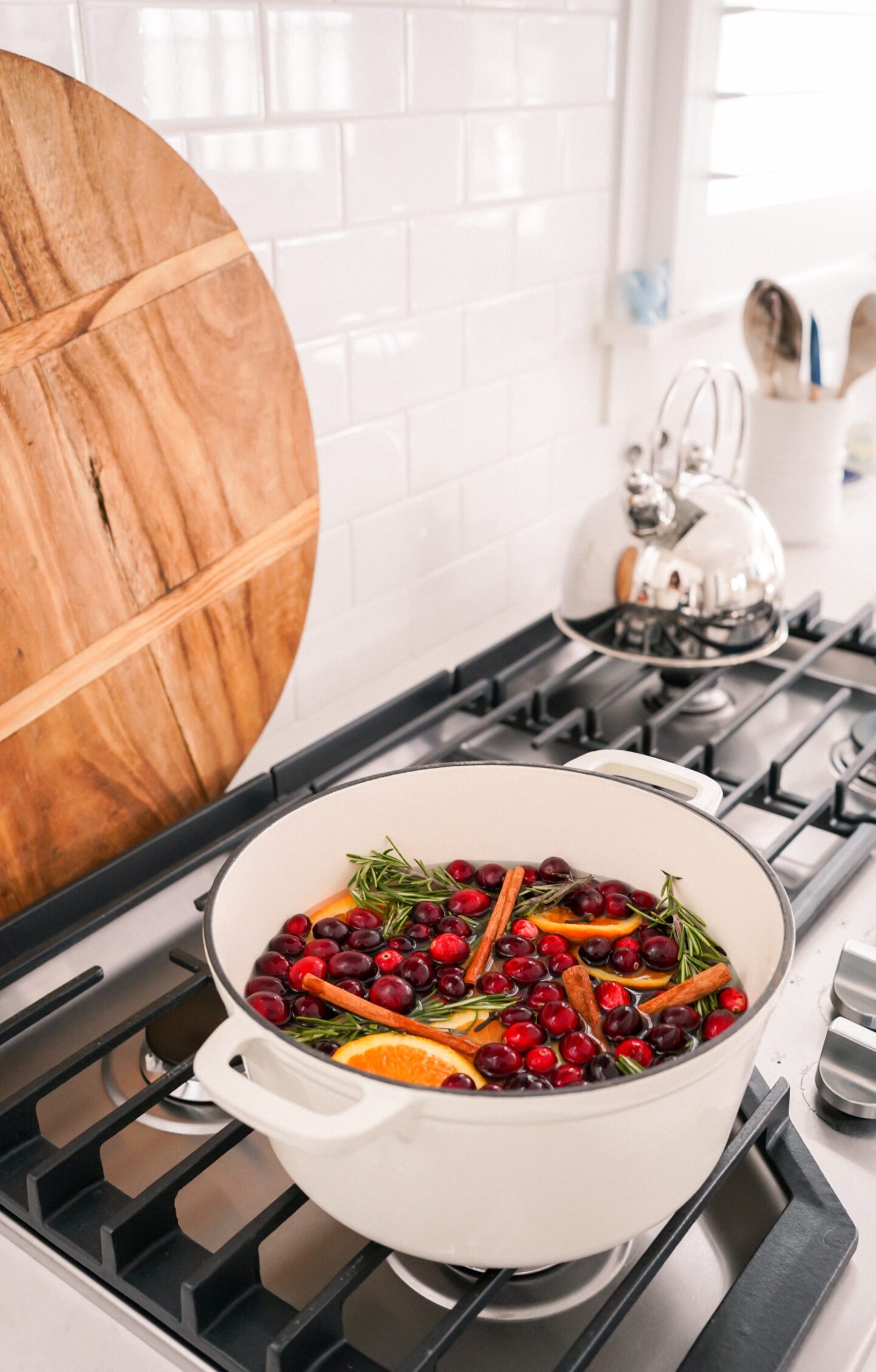 Happy Thanksgiving! I hope that your day is filled with great food, relaxation, and most importantly, time spent with loved ones.
Today, I'm sharing a very simple way to make your home smell like the holidays. You have likely heard of stovetop potpourri before… I was inspired by a few recipes I found on Pinterest to make this stovetop simmer recipe, and I am so glad that I did!
This was my first time making stovetop potpourri, and it was even better than I was expecting. Our home was instantly filled with the most wonderful aromas that made everything feel extra cozy and festive. The best part is that it is very simple to make! It is especially perfect for when you're entertaining and want your home to smell amazing.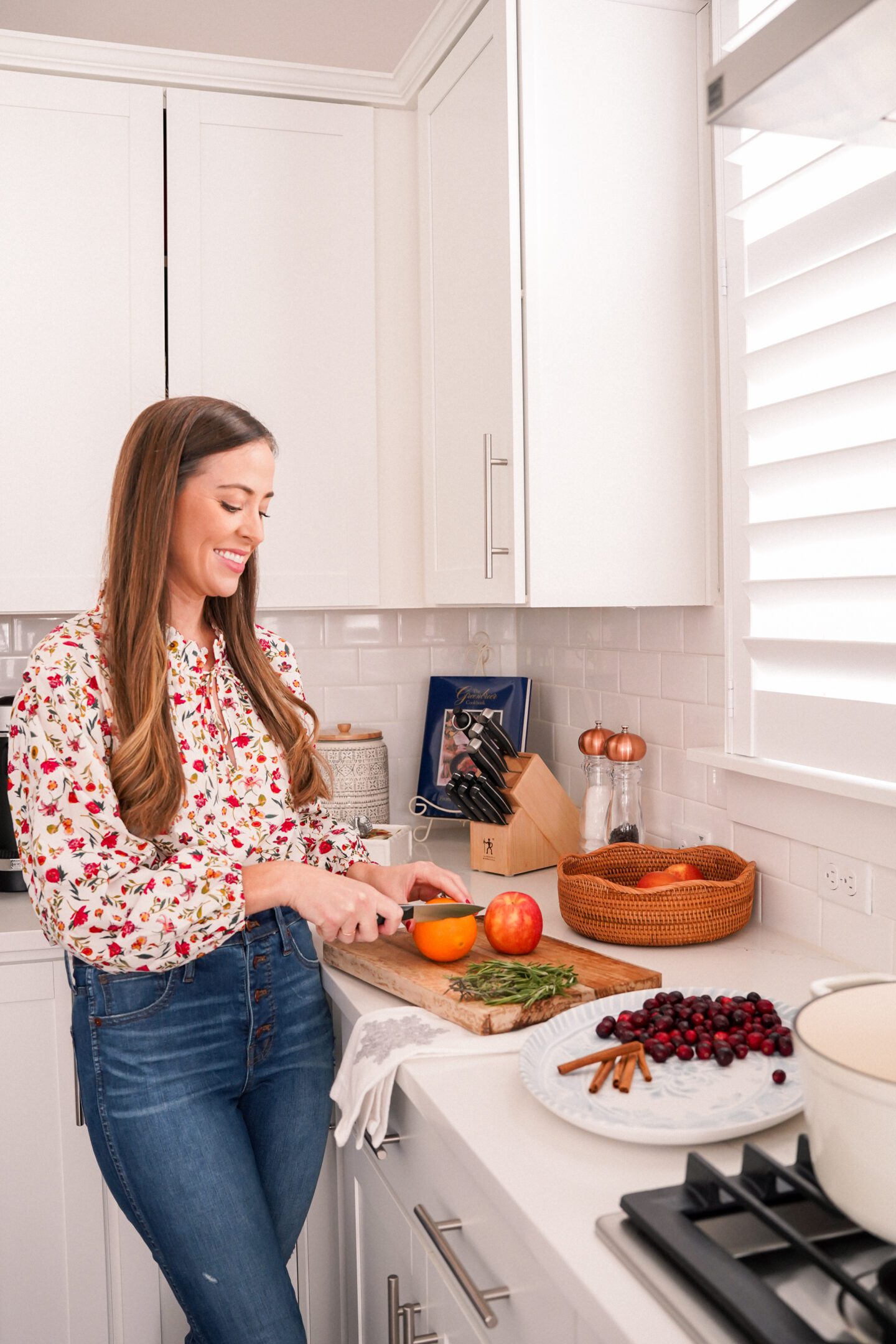 With just a few simple ingredients, your home will smell like Christmas! There's not any one way to make stovetop potpourri – you can incorporate virtually any citrus, fruits, and spices that you'd like! I used oranges, cranberries, and apples, and added cinnamon sticks, cloves, rosemary sprigs, and a hint of vanilla.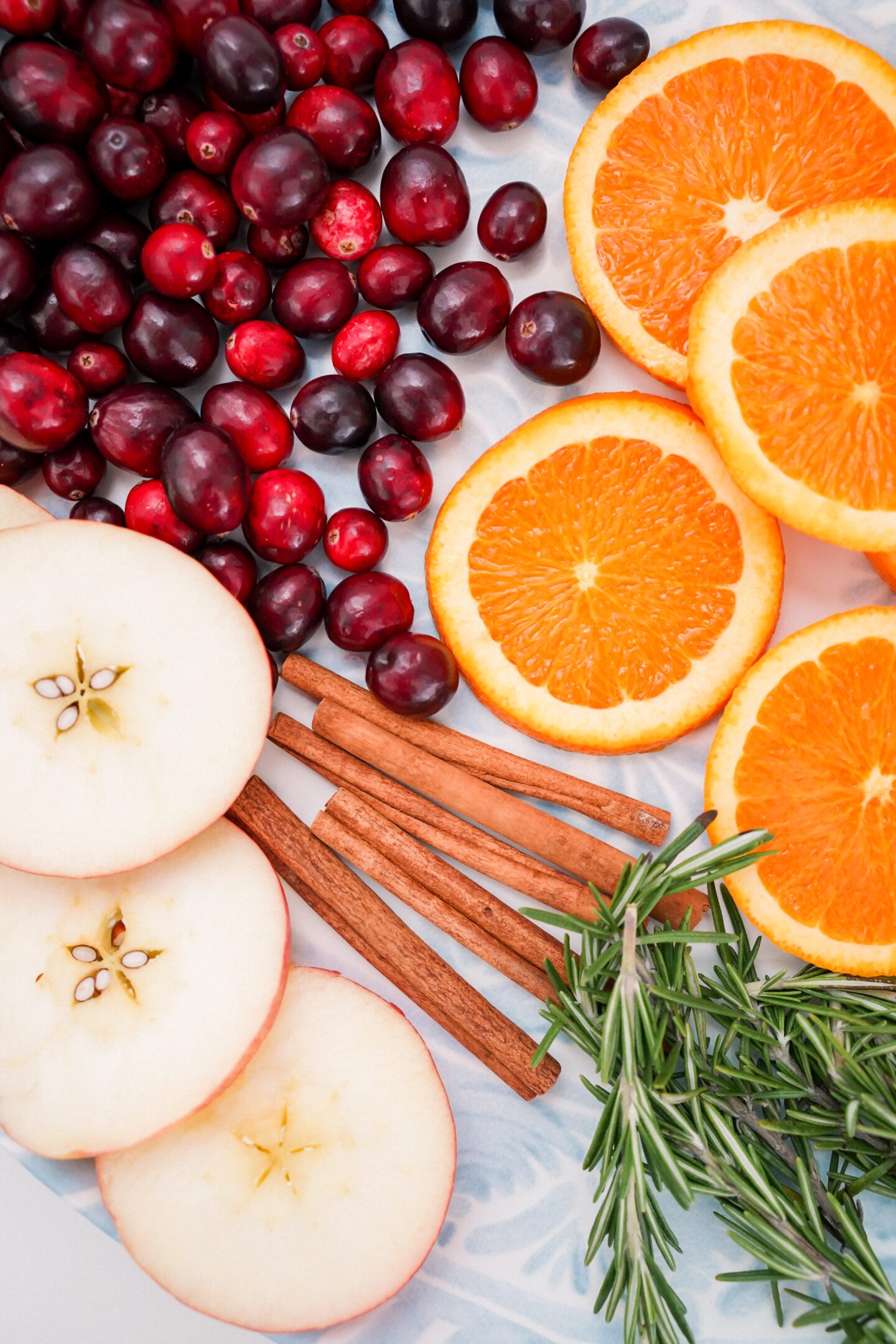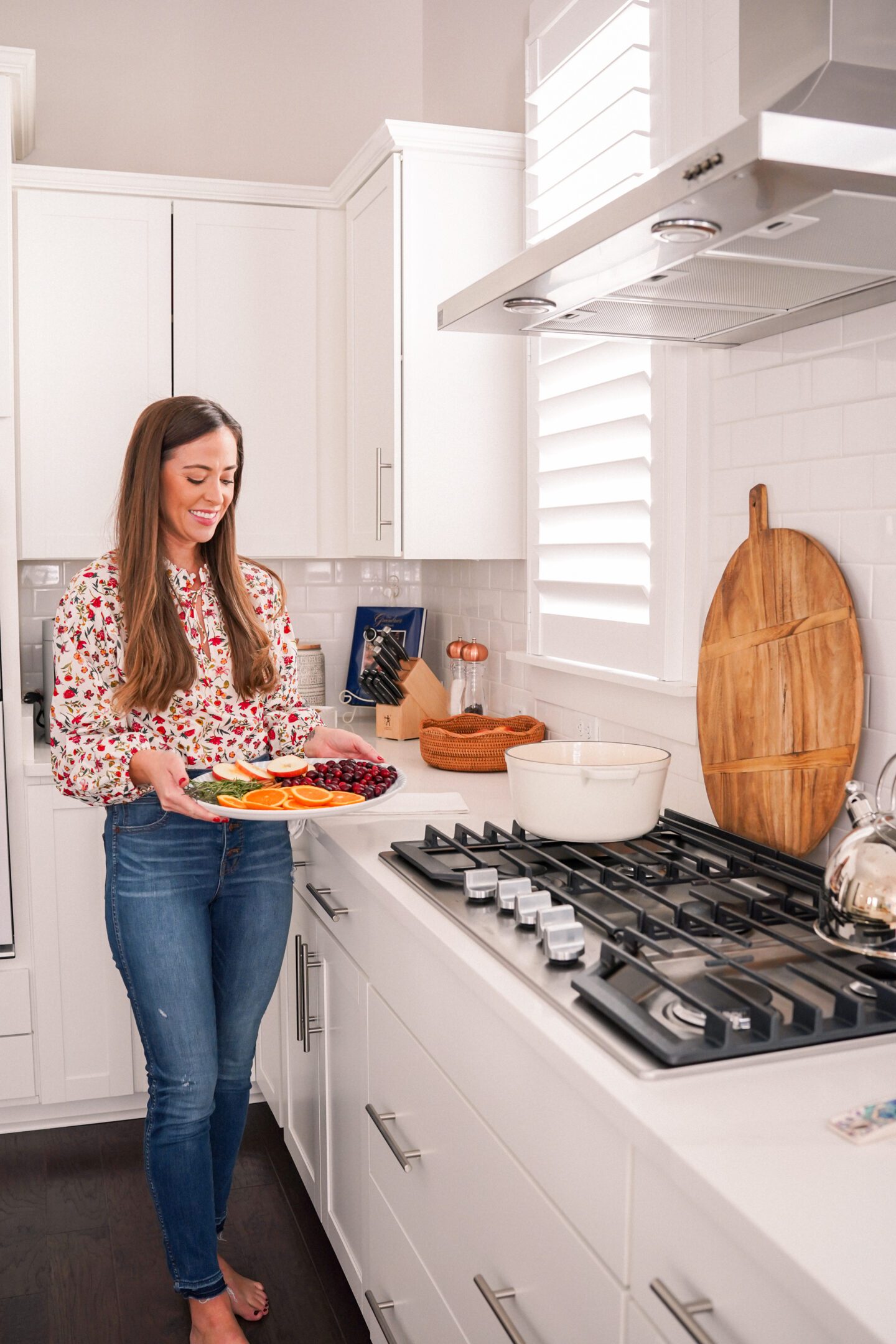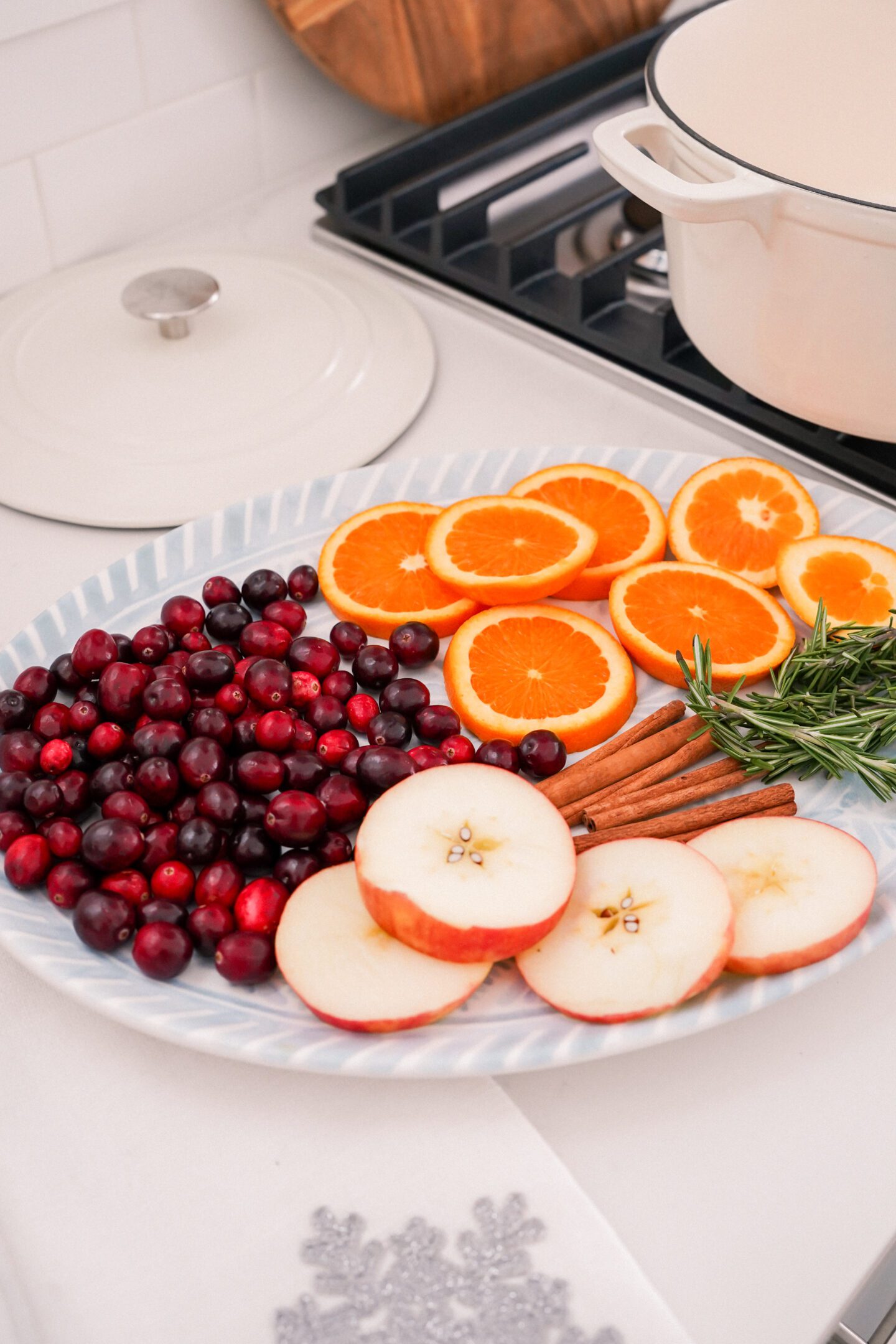 Here is the recipe:
Ingredients:
1 orange, sliced
1 apple, sliced
3 cups of cranberries
4 cinnamon sticks
1 tsp vanilla extract
1 tsp cloves
Rosemary sprigs
6 cups of water
How to Prepare:
In a 5 quart dutch oven, add all ingredients. Simmer on low for as long as you'd like, adding additional water as needed as it evaporates.
You can simmer this all day long, adding water in when needed. Your home is sure to smell amazing!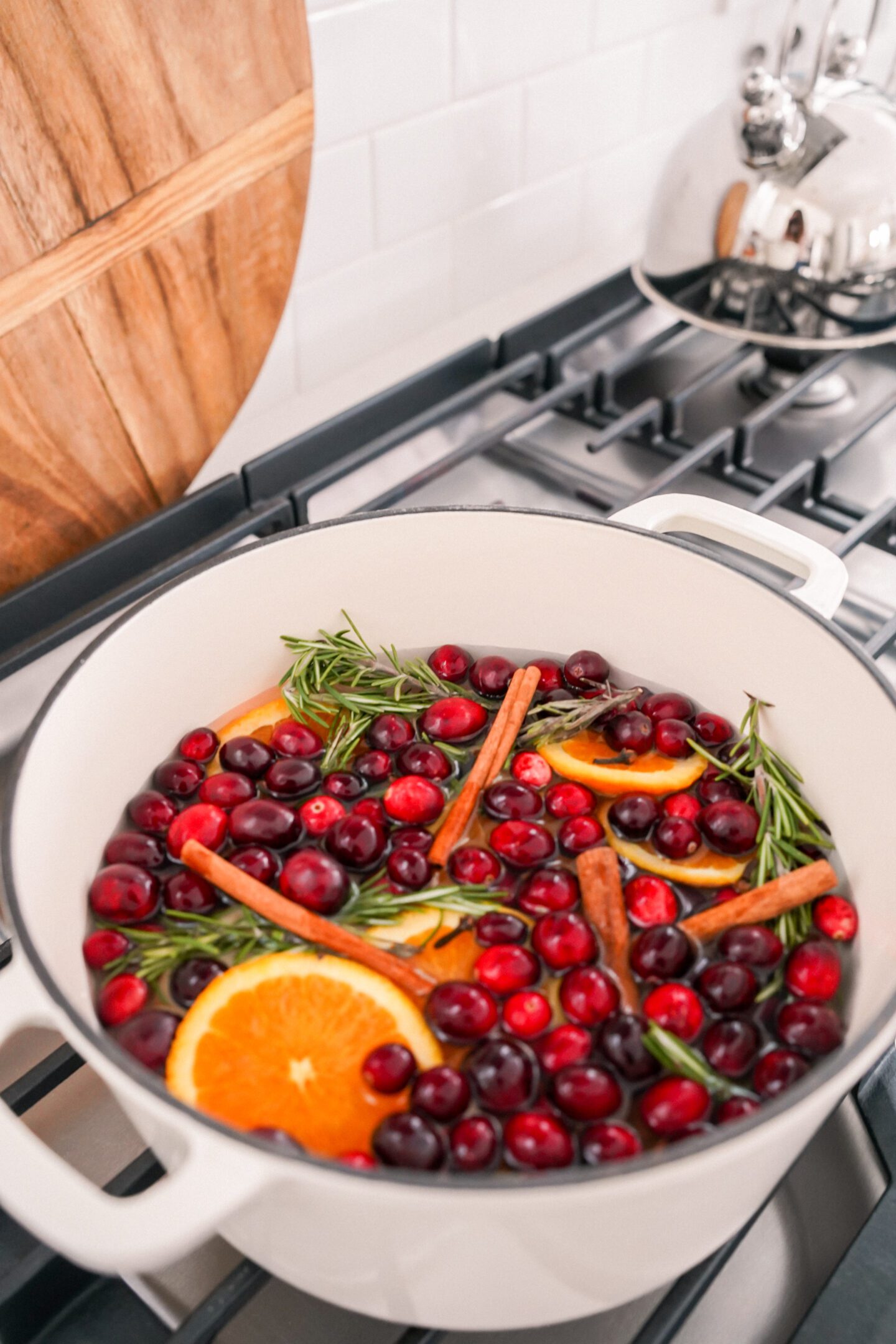 Wishing you a wonderful Thanksgiving holiday!
-A
Shop the Post: