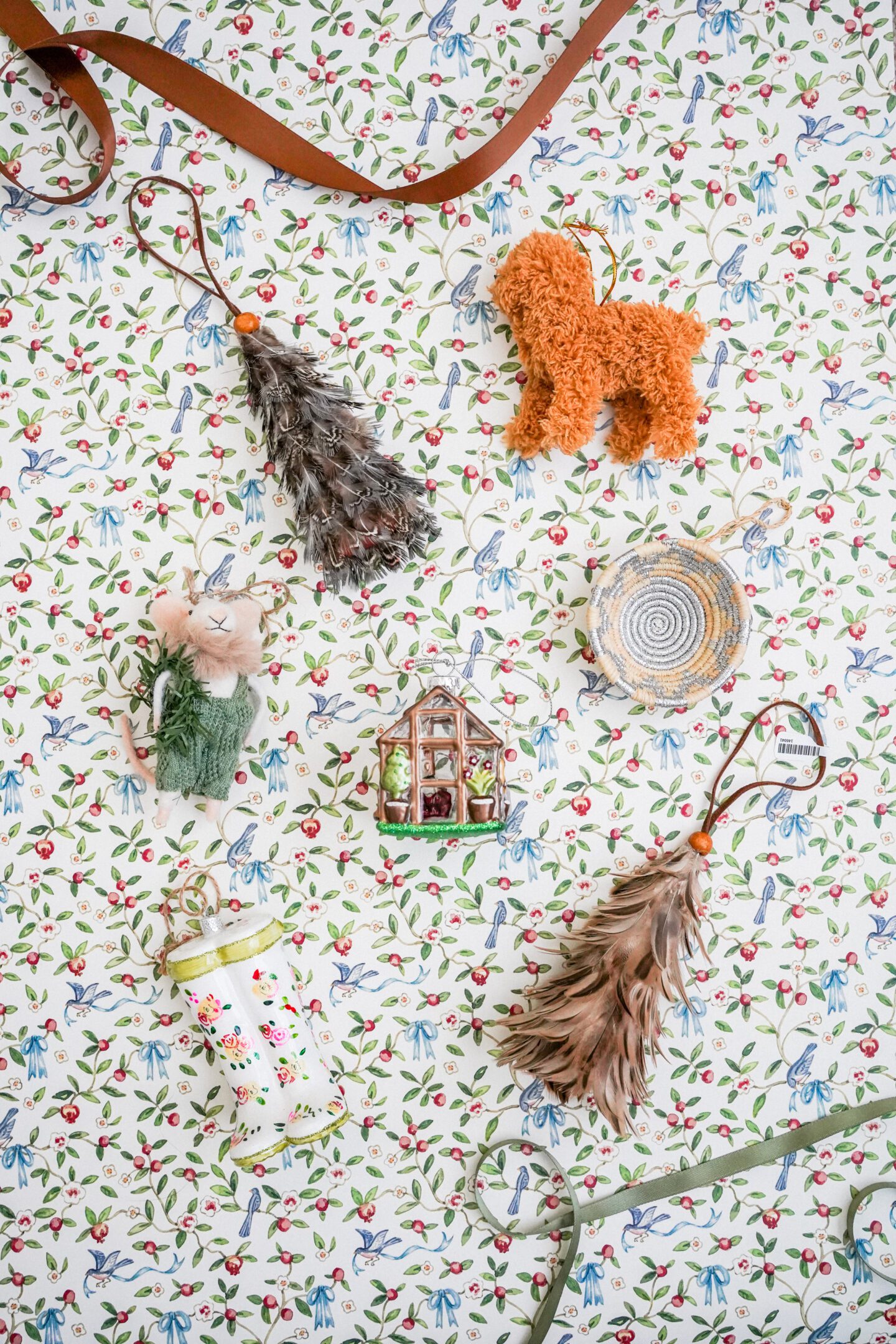 When it comes to decorating for the holidays, there are usually two thought processes:
1: It's never too early to decorate for Christmas!
2: Decorating for Christmas must wait until after Thanksgiving
I fall in Category 1, and by my standards, I'm actually behind on decorating this year! The past few years, I've had my tree up by the first weekend in November. I really wanted to put our Christmas tree up this weekend, but Michael was out of town, so I decided to wait. However, that didn't stop me from searching for ornaments to decorate with! I decided to visit a few local shops and found so many fun ornaments for the tree.
I really love a tree that doesn't look "perfect" or overdone. I love a mix of ornaments, and especially love those that have special morning, or a fun story attached to them! Ornaments also make wonderful gift ideas. I stumbled upon many today where I found myself thinking "that would be perfect for ___ (insert friend or family member)". I love them as gifts on their own, or attached to gifts as a topper.
During my shopping excursion, I found so many beautiful ornaments, like these adorable garden boots, and this greenhouse ornament, and it inspired me to round up some of my favorites:
If you're on the hunt for special ornaments for your tree and you live locally in Charleston, I highly recommend checking out Abide-A-While Garden Boutique, Out of Hand, Celadon Home, Steven Shell Living, Hyams Garden Center, Charleston Flower Market, Megan Molten Shop, and Elizabeth Stuart for special ornament finds!
Shop the Post: