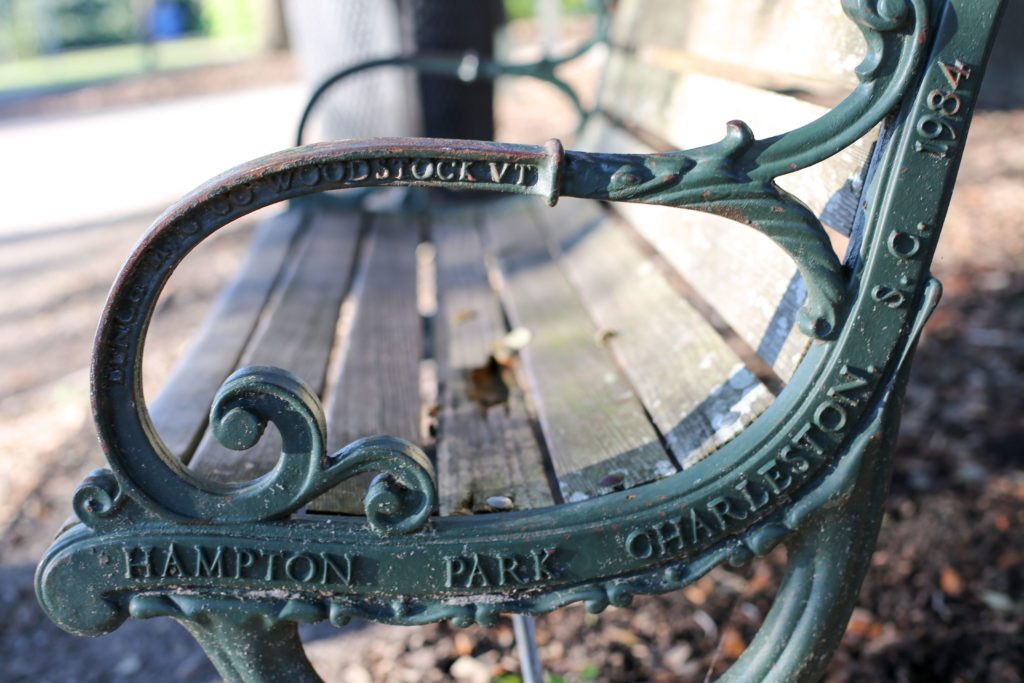 dress | coat | boots | scarf (similar)
Happy Thursday! This week has flown by, and so has November – it's hard to believe we're already halfway through the month! We spent an afternoon in Hampton Park last week. Hampton Park is one of Charleston's largest parks, and is located north of Downtown Charleston on the peninsula. It's such a beautiful park. If you visit in the Spring and Summer, you will find a stunning display of flowers, including a collection of roses. It's a must if you're visiting Charleston!
Our afternoon was quite the adventure for Beau – he had a great time meeting fellow pups and attempting to chase the ducks! 🙂 The weather was beautiful – I originally didn't plan to wear this coat, but ended up needing it as the sun started to set. That's a great example of the weather in Charleston in the Fall!
This weekend, we're planning to start decorating the house for Christmas. I usually wait until after Thanksgiving, but this year, I'm too excited to wait! The season always flies by, so I want to enjoy it for as long as I can! Is anyone else decorating this early?
I hope you have a great rest of your week!
-The Beach Belle
Shop the Look: