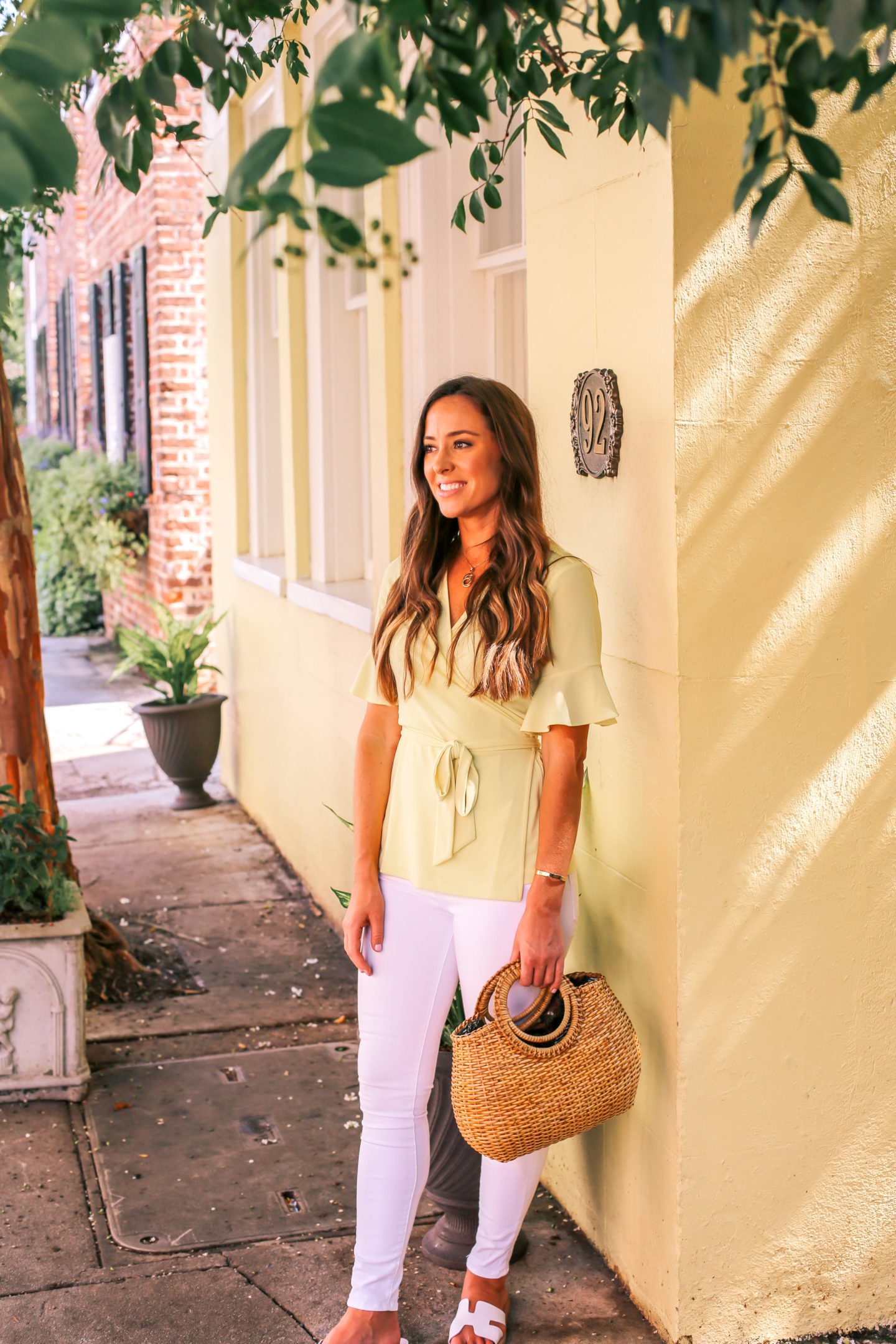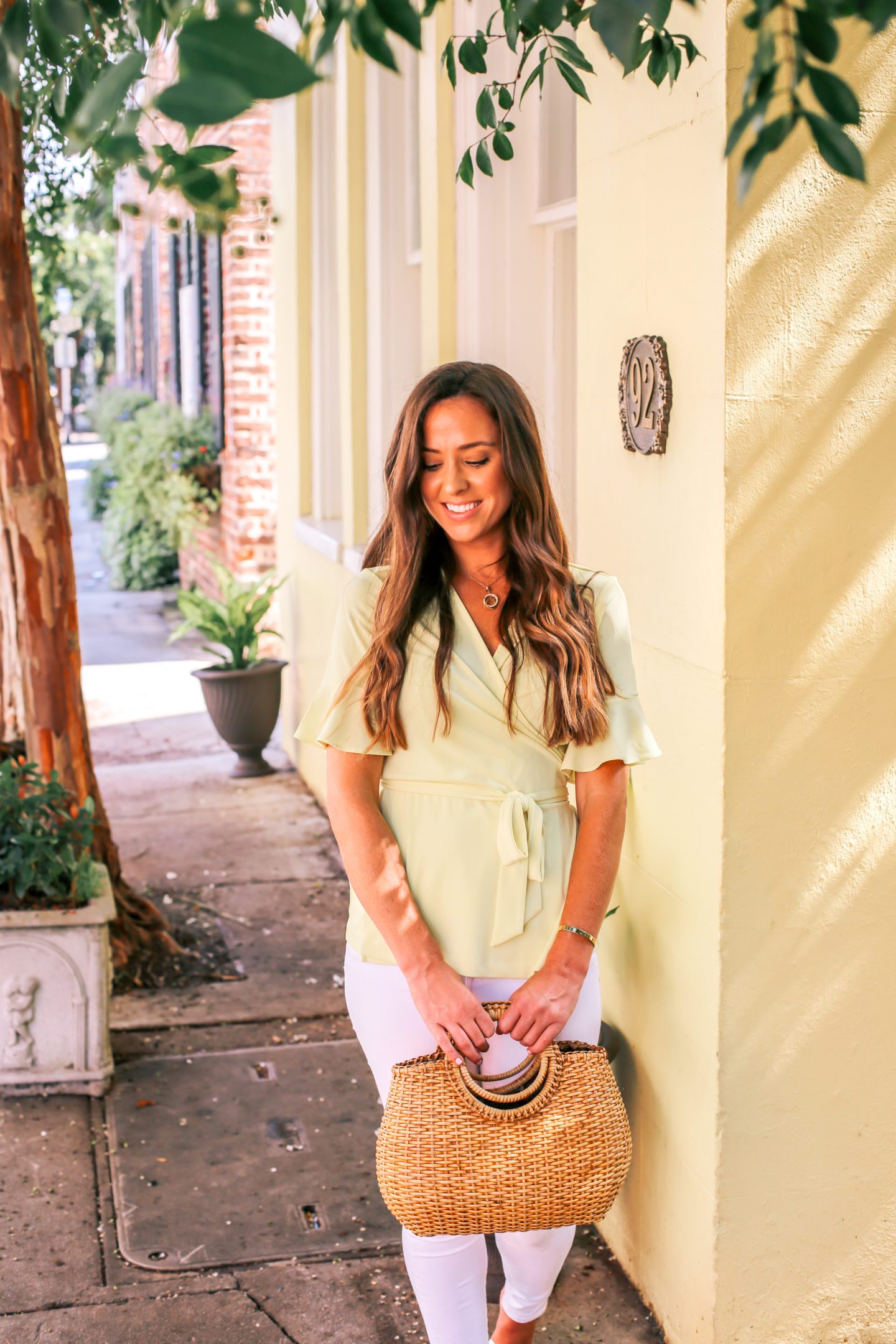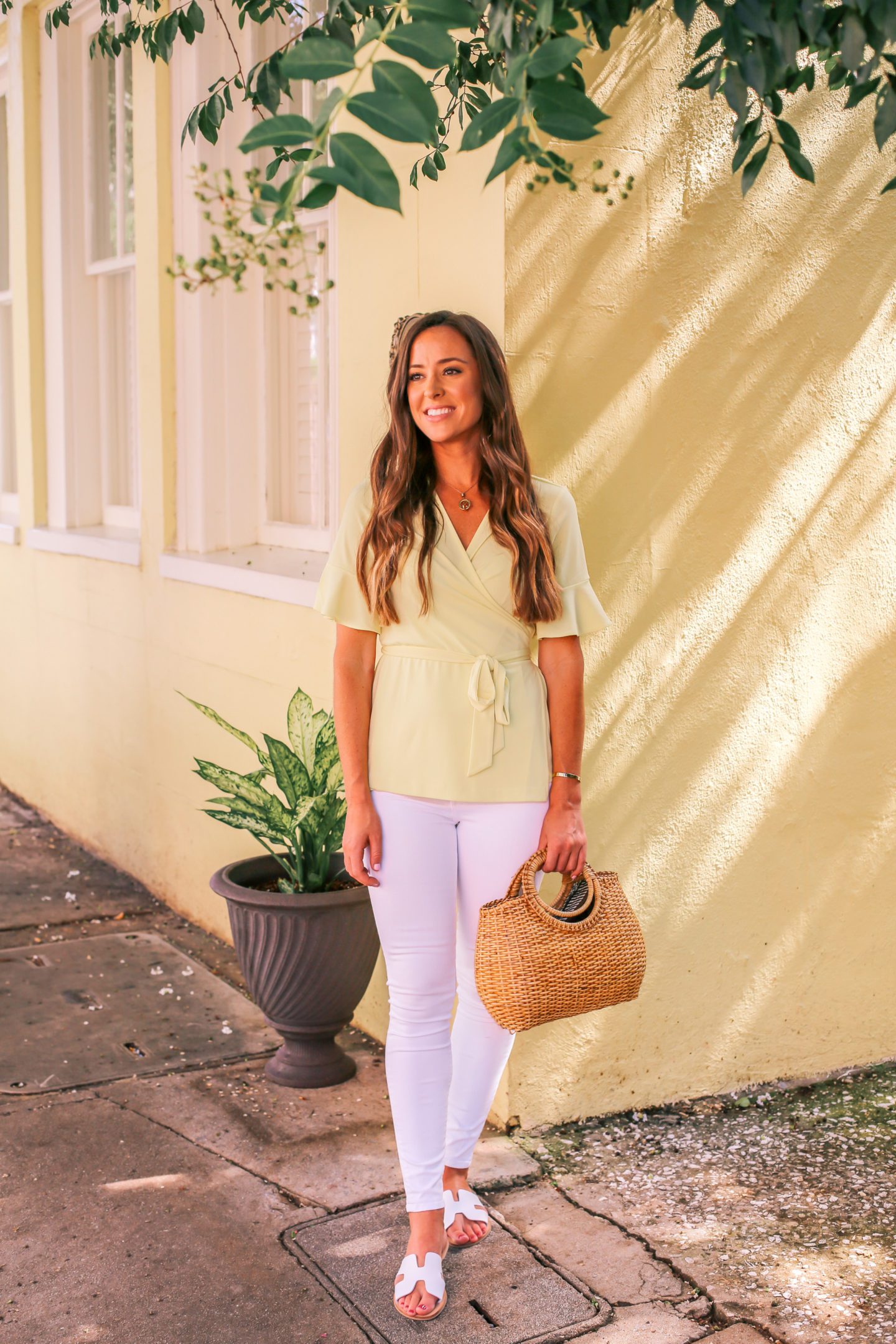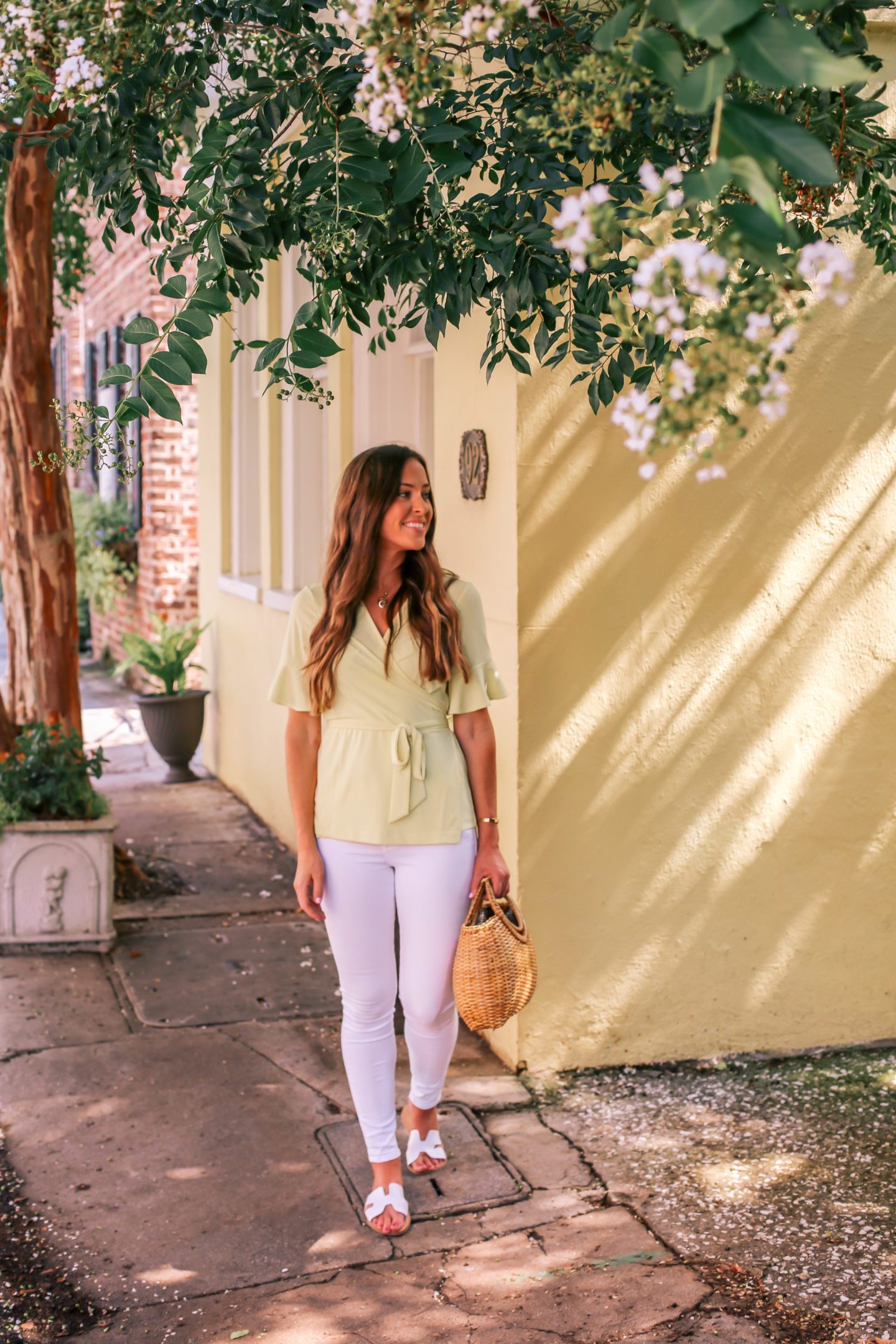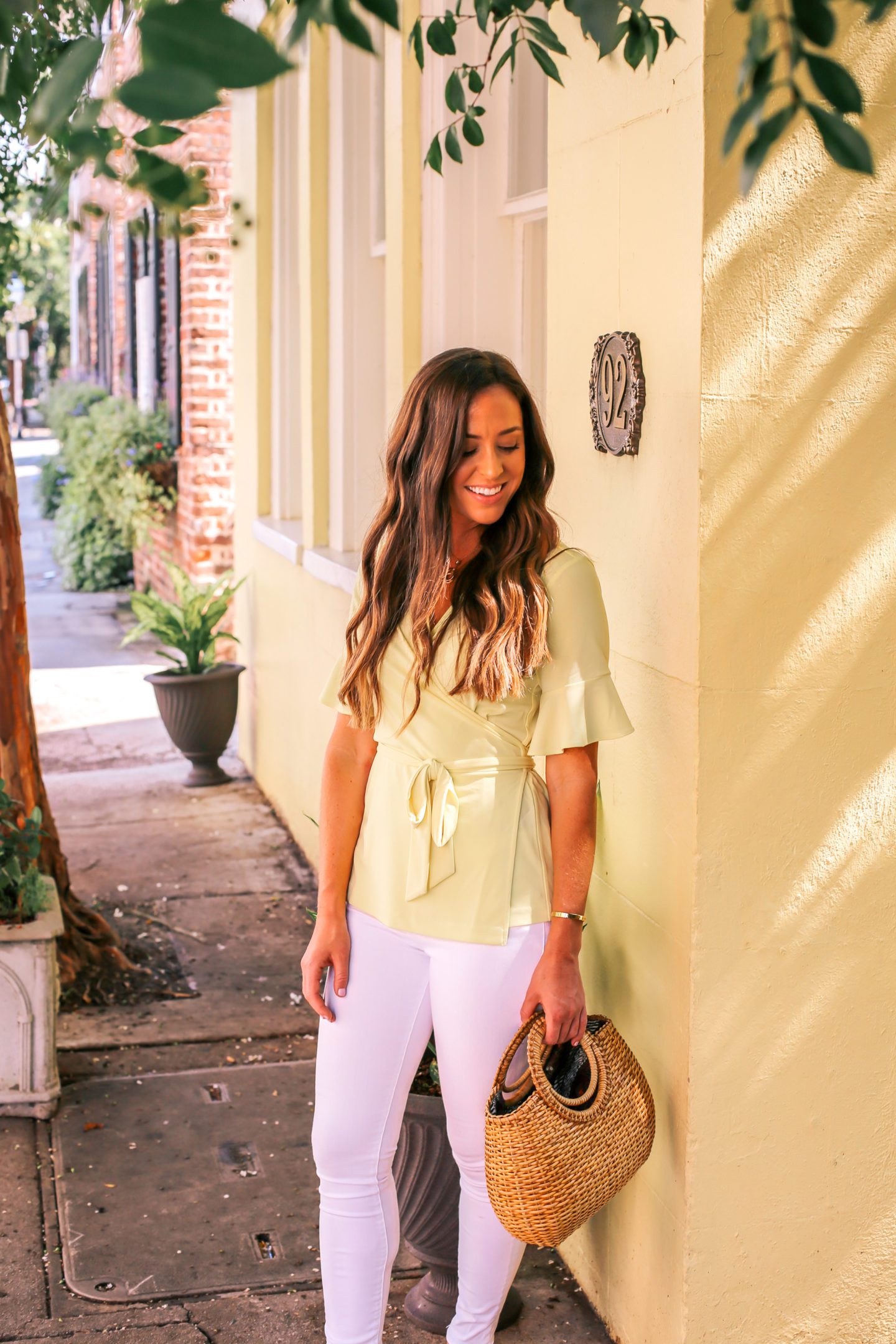 top | jeans | bag | sandals | cuff (c/o)
Is there anything more cheerful than the color yellow? When I was younger, yellow was always my favorite color. As time passed, that favorite became the color blue (which is not hard to tell if you follow me on Instagram!).
While I love the color yellow, it's not one I typically gravitate towards for clothing, but I couldn't resist this lemon-hued top when browsing Ann Taylor's website while on the hunt for new clothes to wear to work. It's such a happy color! I especially love this shade of yellow paired with white jeans for an easy, summertime look! The top is also currently 40% off with the code "MakePlans".
I hope everyone is having a wonderful weekend!
Thanks so much for stopping by,
-The Beach Belle
Shop the Look: