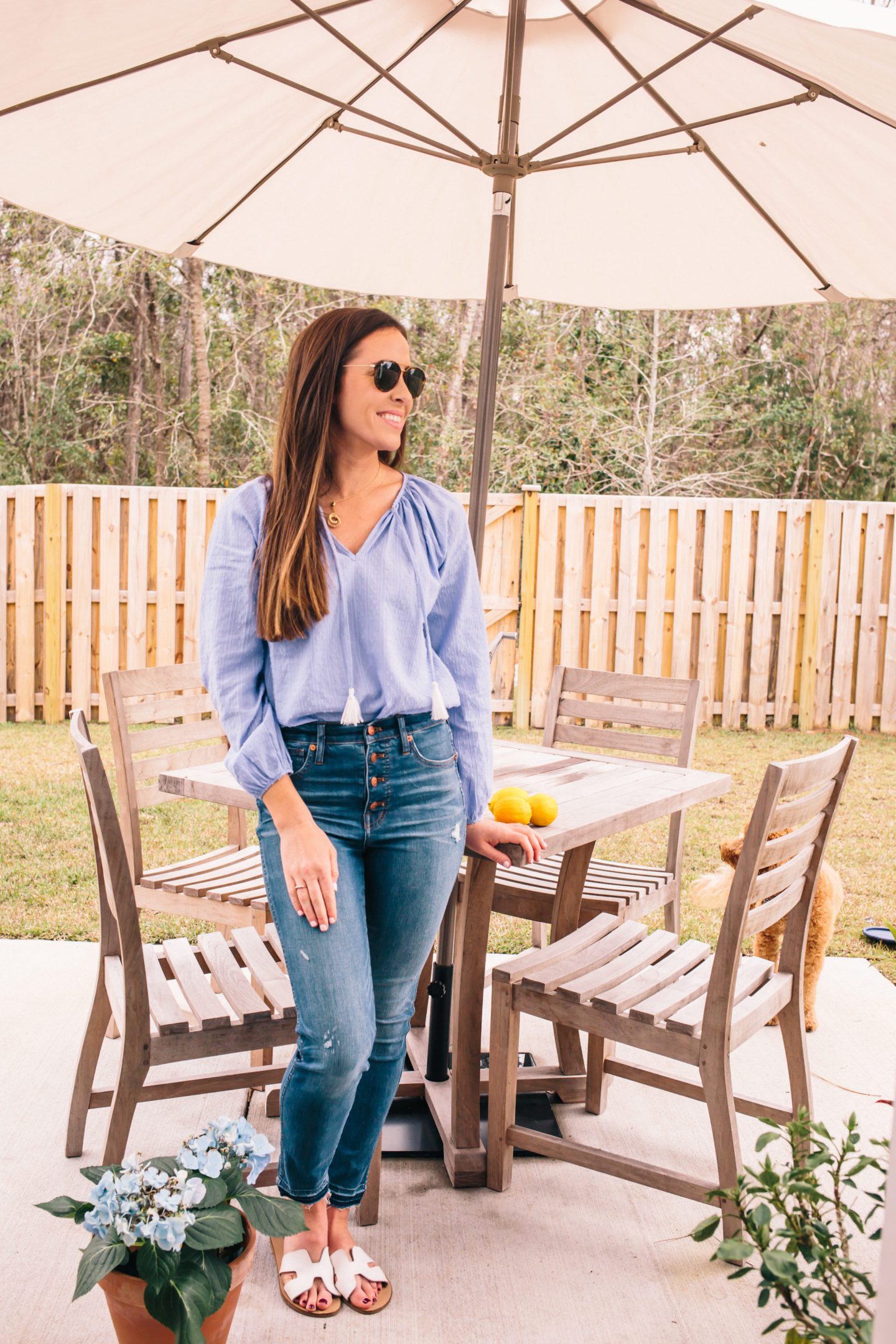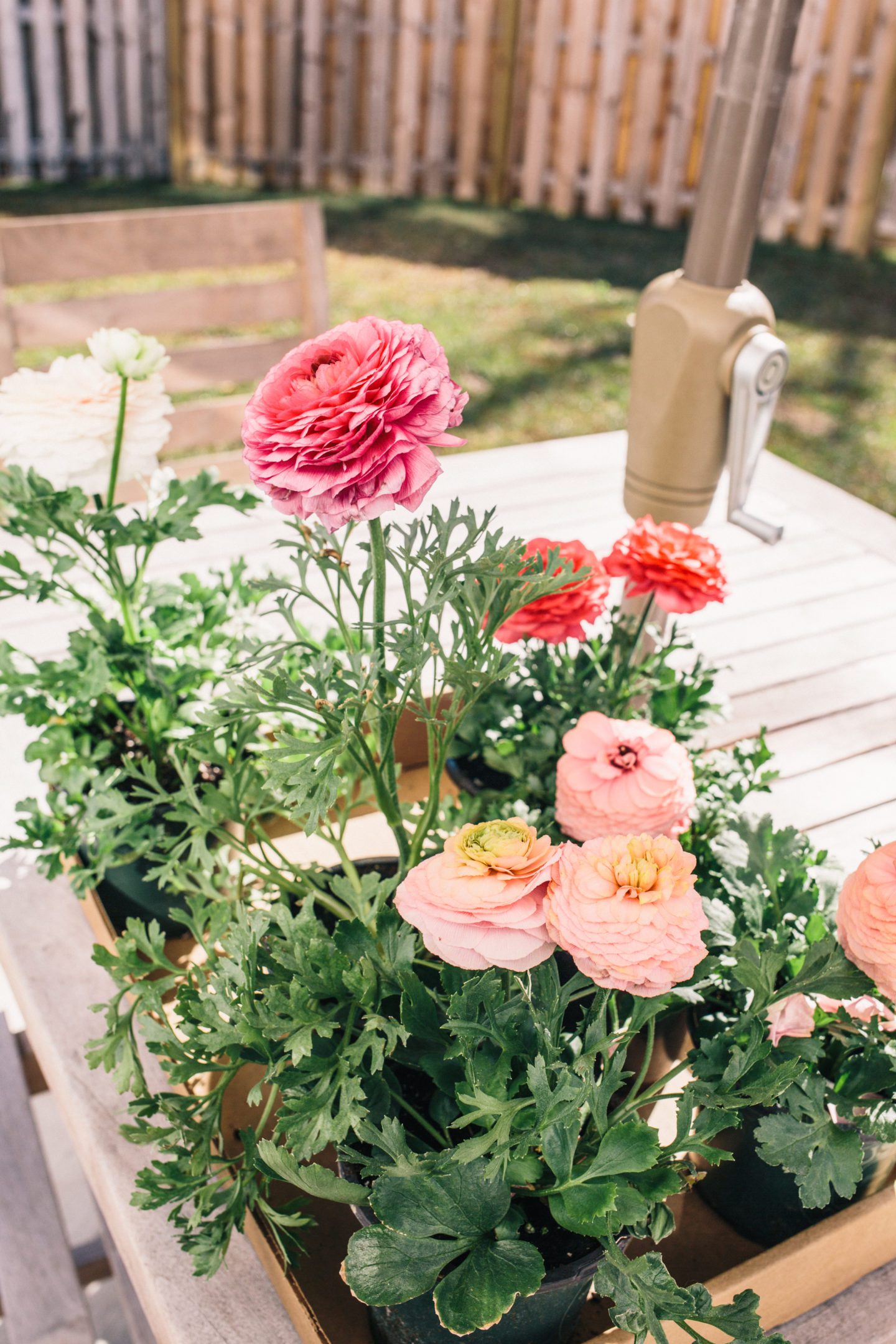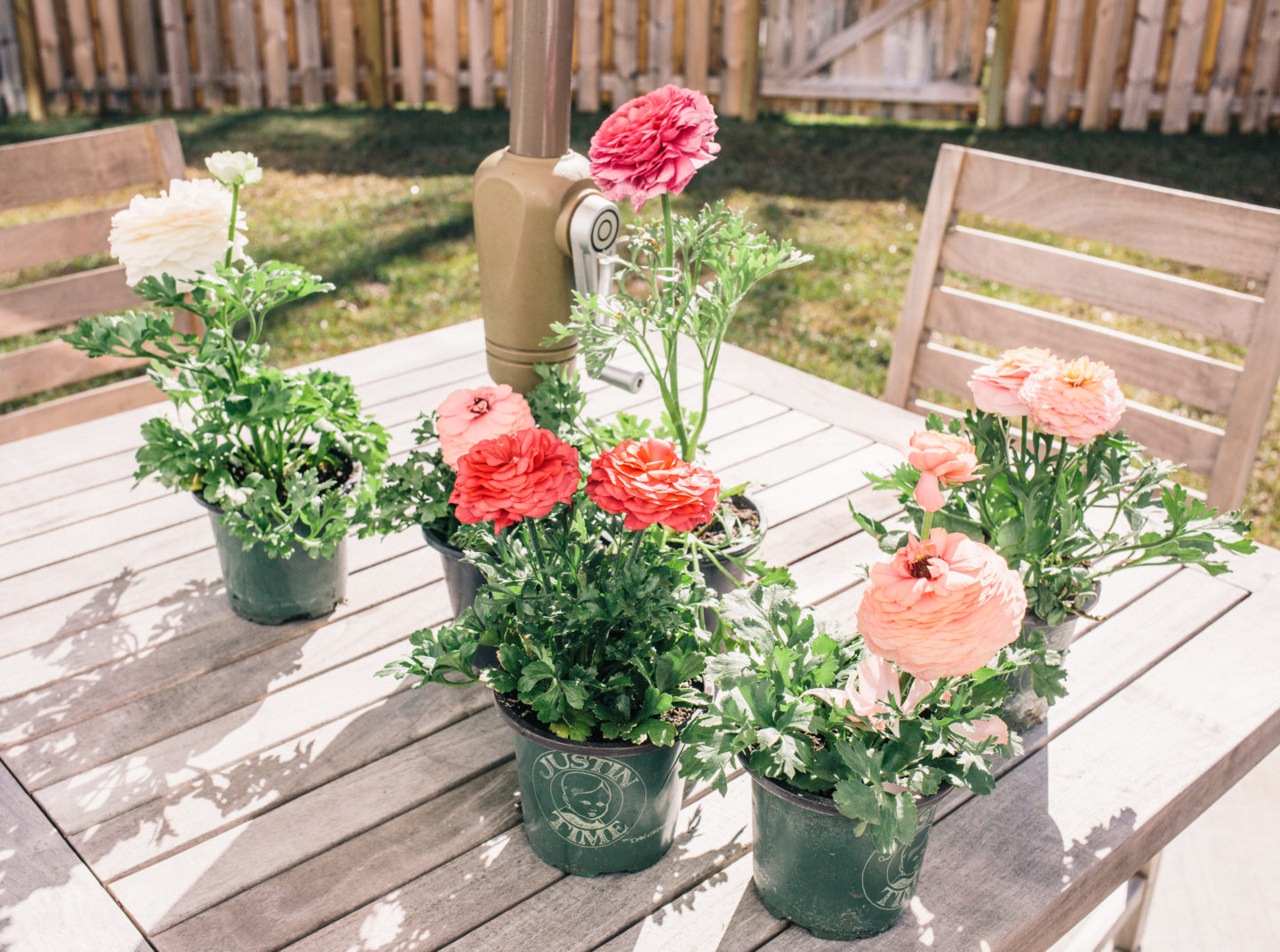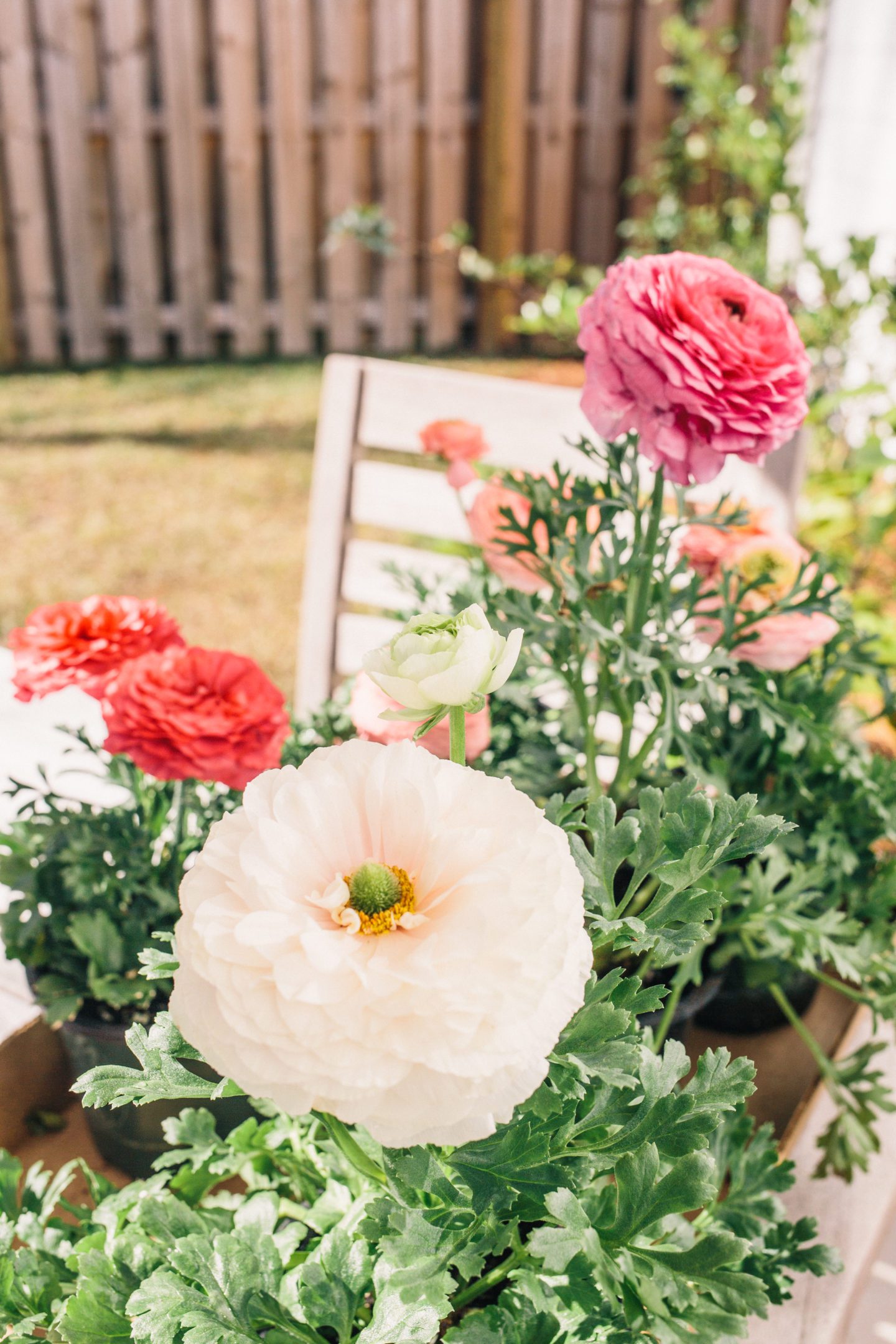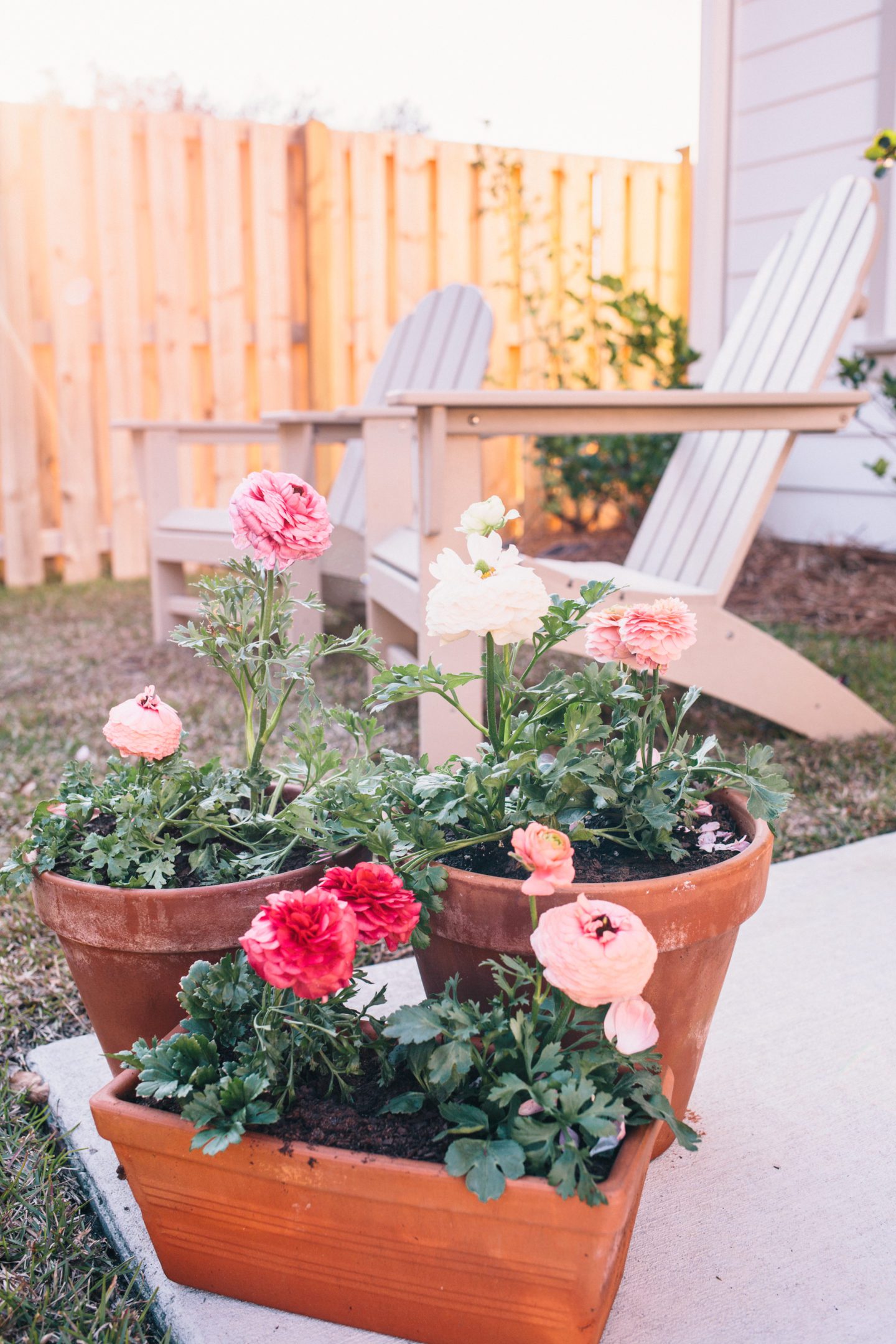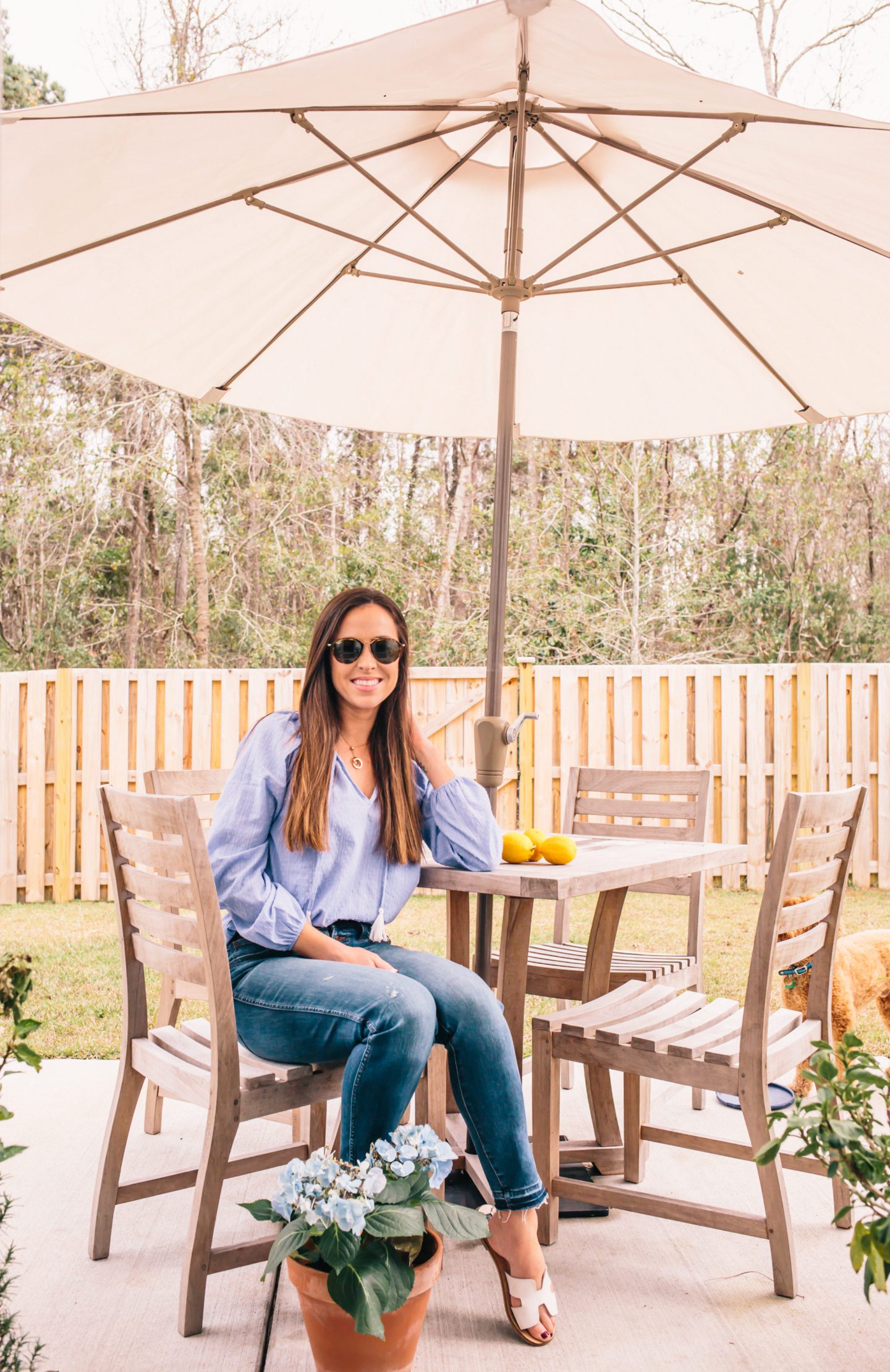 My backyard is my happy place! I would spend all of my time there if I could. I spent the good part of today and yesterday freshening up my outdoor spaces for Spring. I have a few projects on my list for my backyard this year, including adding a brick patio, so I wanted to get a jumpstart on getting the space ready for warmer weather to come!
I picked up a few ranunculus and a camellia tree from Abide-A-While (the best garden store in Mt. Pleasant!). I really needed something to brighten up my patio since it can feel a bit dreary this time of year. They had a huge selection of flowers, which made me so ready for Spring!
I also pulled the trigger on purchasing Adirondack chairs (something I've been wanting for a long time!). These came from Teak + Table in Mt. Pleasant, and I had an excellent experience there! They delivered these chairs assembled the same day I purchased them, all at a price that was lower than advertised online. I highly recommend checking them out if you're looking for outdoor furniture!
On the topic of outdoor furniture, my teak dining set and umbrella were purchased last year at The Teak Hut in Mt. Pleasant, and the experience I had with them was also wonderful. They offered free delivery, and loaned me an umbrella to use while the one I ordered was being made. They also repaired one of the chairs with no question about 6 months after I purchased the set (and then delivered the chair back to me!). I highly recommend both of these companies! As much as I love online shopping, I love supporting local businesses, especially those that offer great customer service. 🙂 (also, this is in no way sponsored!)
I hope everyone has a great week!
Shop the Post: