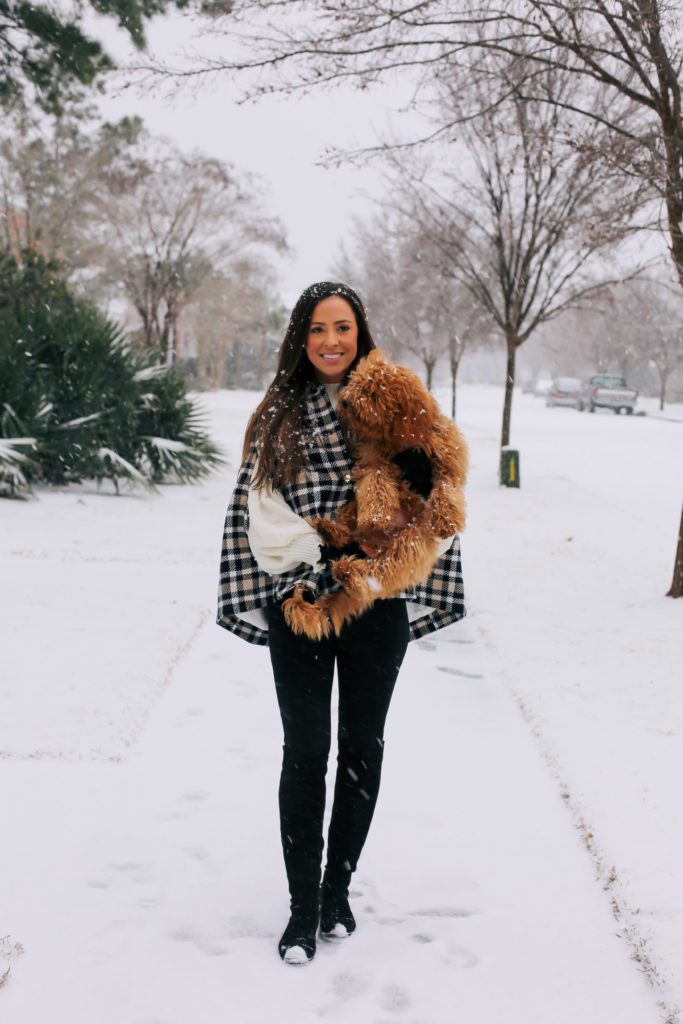 cape | sweater | leggings | boots
The blanket of snow that covered Charleston the past few days has now started to melt. Waking up to a city covered in snow has been such an usual sight for me! I will surely miss it!
I wanted to share one of my most-worn pieces this season – this cape by one of my favorite retailers, Draper James. The weather in Charleston rarely gets as cold as it did this week, so I've mostly worn this cape with a lightweight turtleneck, or a chambray top, as it works perfect to transition from Fall to Winter. The cape also proved to be the perfect layering piece in the very cold temps we experienced this past week! I paired it with this sweater (how amazing are the sleeves?), and was super warm and cozy during our snow day. I'm not afraid to say that I ended up wearing the cape almost every day this past week! 🙂
I hope everyone has a wonderful Monday!
-The Beach Belle
Shop the Look: