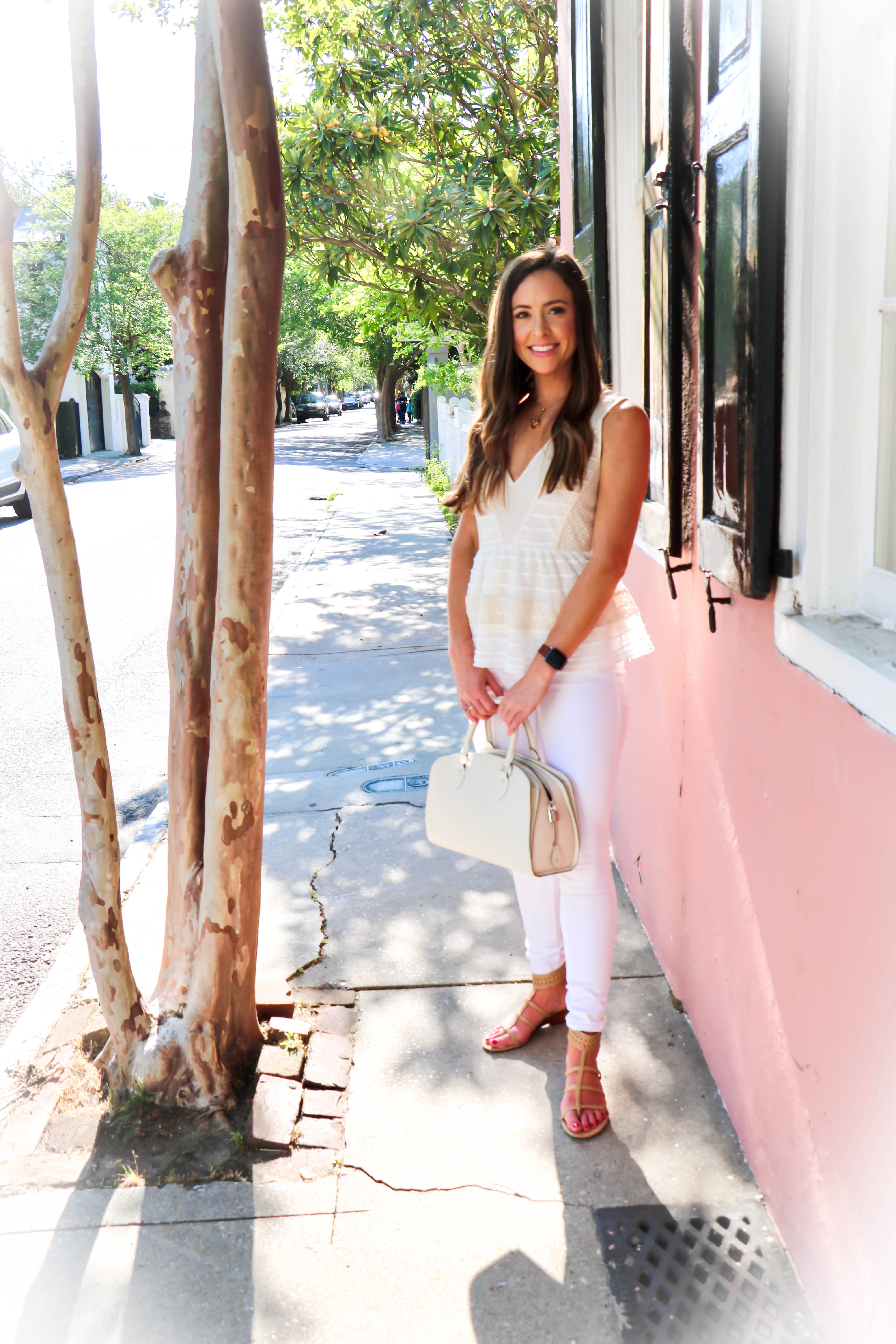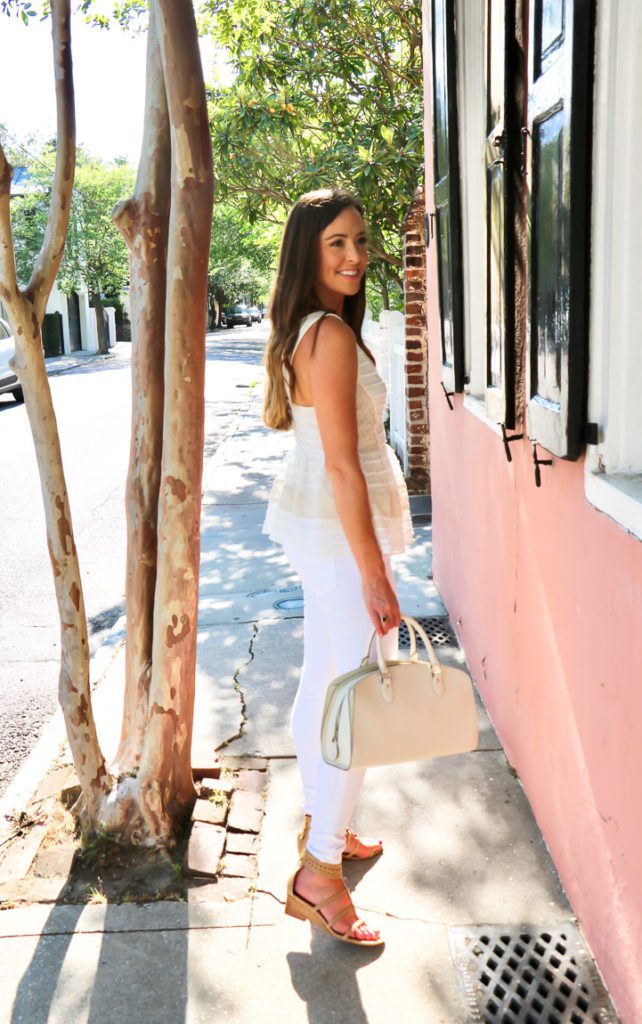 Hello! I am so excited to write my very first blog post!
These photos were taken during an afternoon spent downtown with my mom! We always have the best time when she comes into town. We spent most of our day on King Street – the usual for us 🙂 – doing a little bit of shopping and having a lot of fun.
This crochet peplum top will be the perfect addition to a Spring/Summer wardrobe, and also comes in navy. I paired it with white jeans, which I wear frequently this time of year, for a crisp all-white look.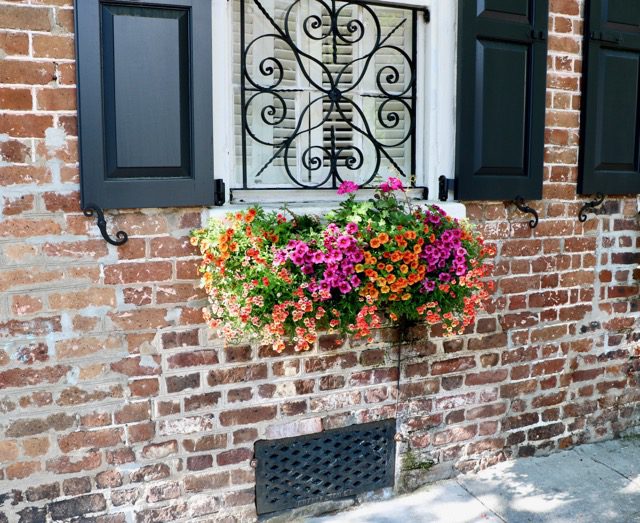 Springtime is my favorite time to walk around downtown Charleston… there are window boxes overflowing with beautiful Spring flowers. Each home is unique, both in architecture and floral arrangements.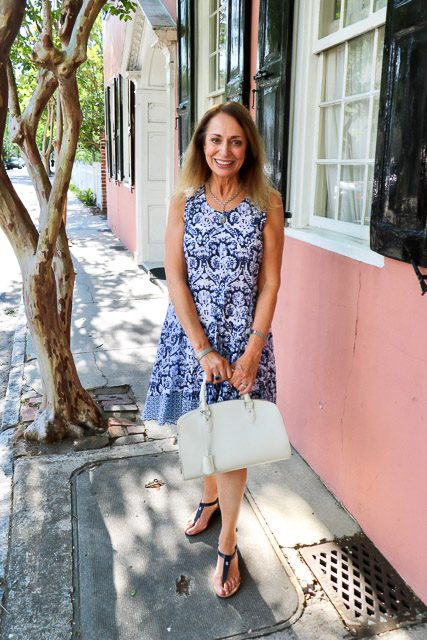 My pretty mom! She wore the cutest dress from Taz Boutique in Pawleys Island.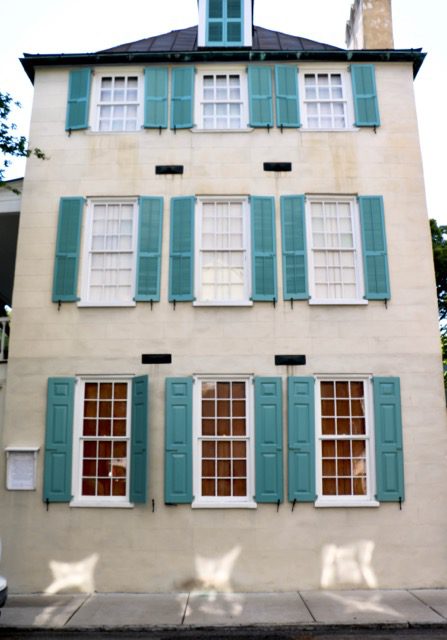 My favorite combination.. blue and white 🙂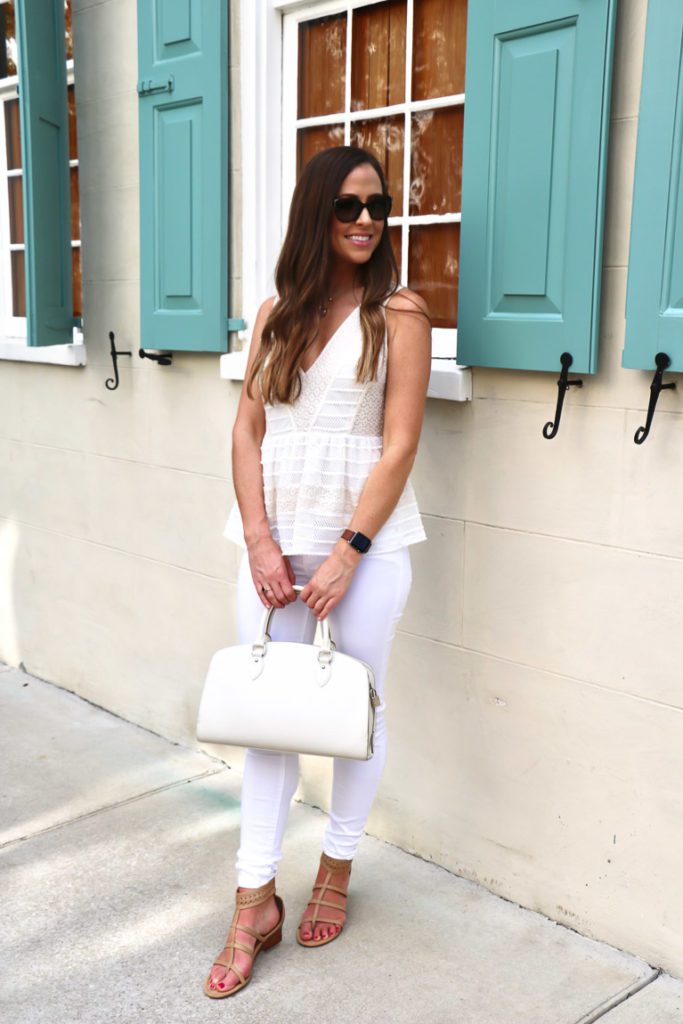 Thank you so much for reading! Looking forward to sharing more with you.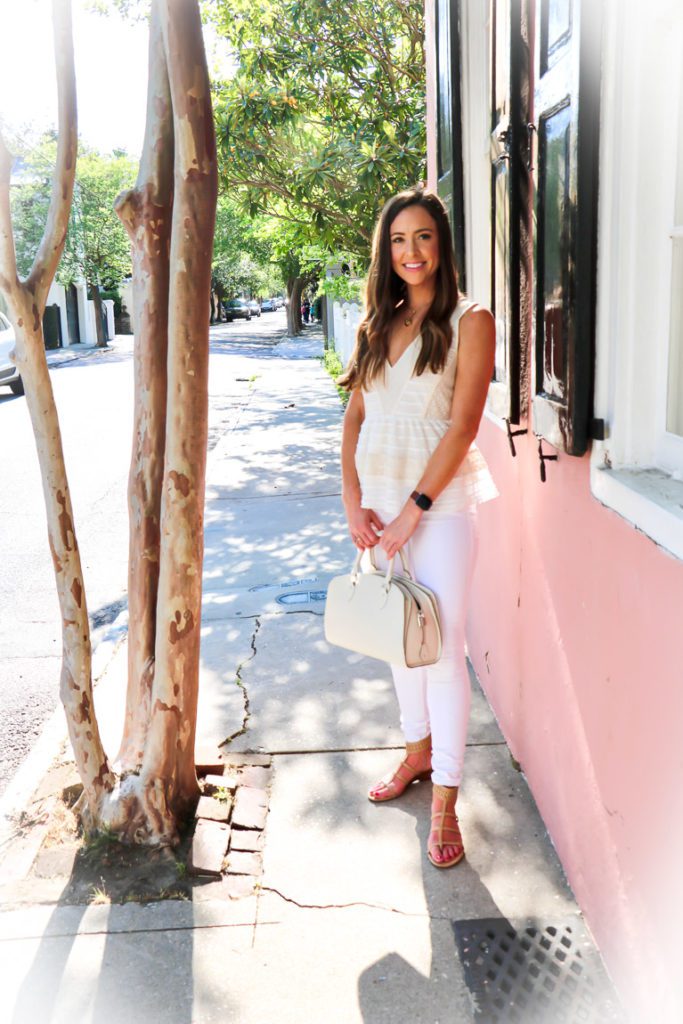 Outfit Details: peplum top  |  white jeans  |  purse  | sandals  | sunglasses