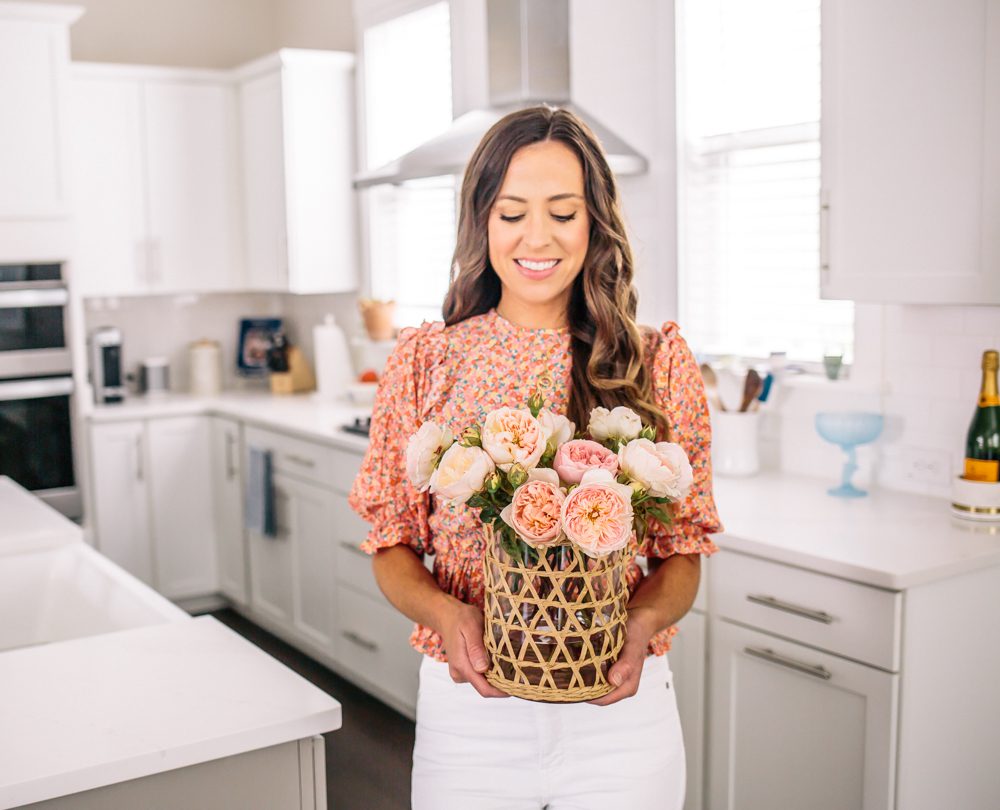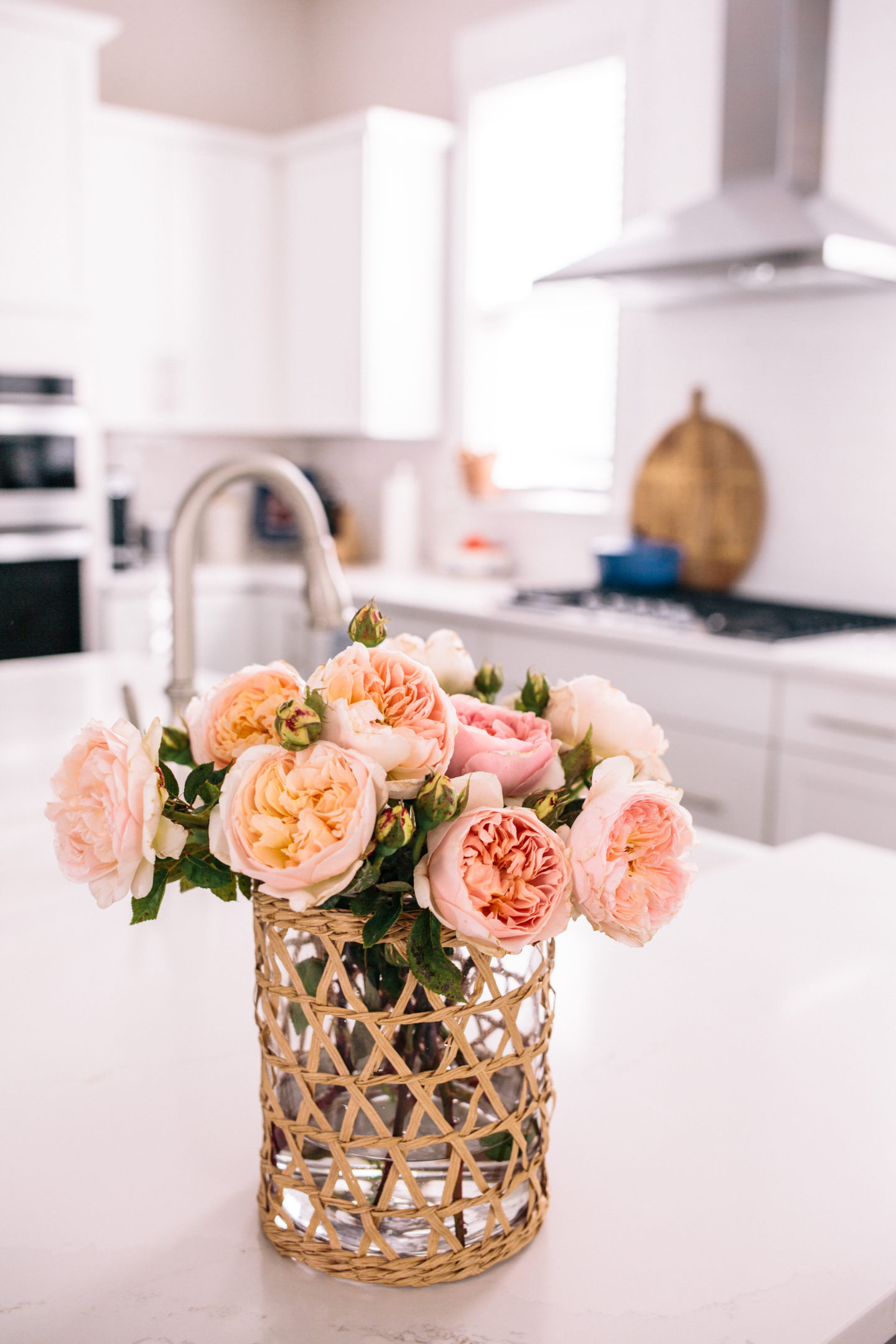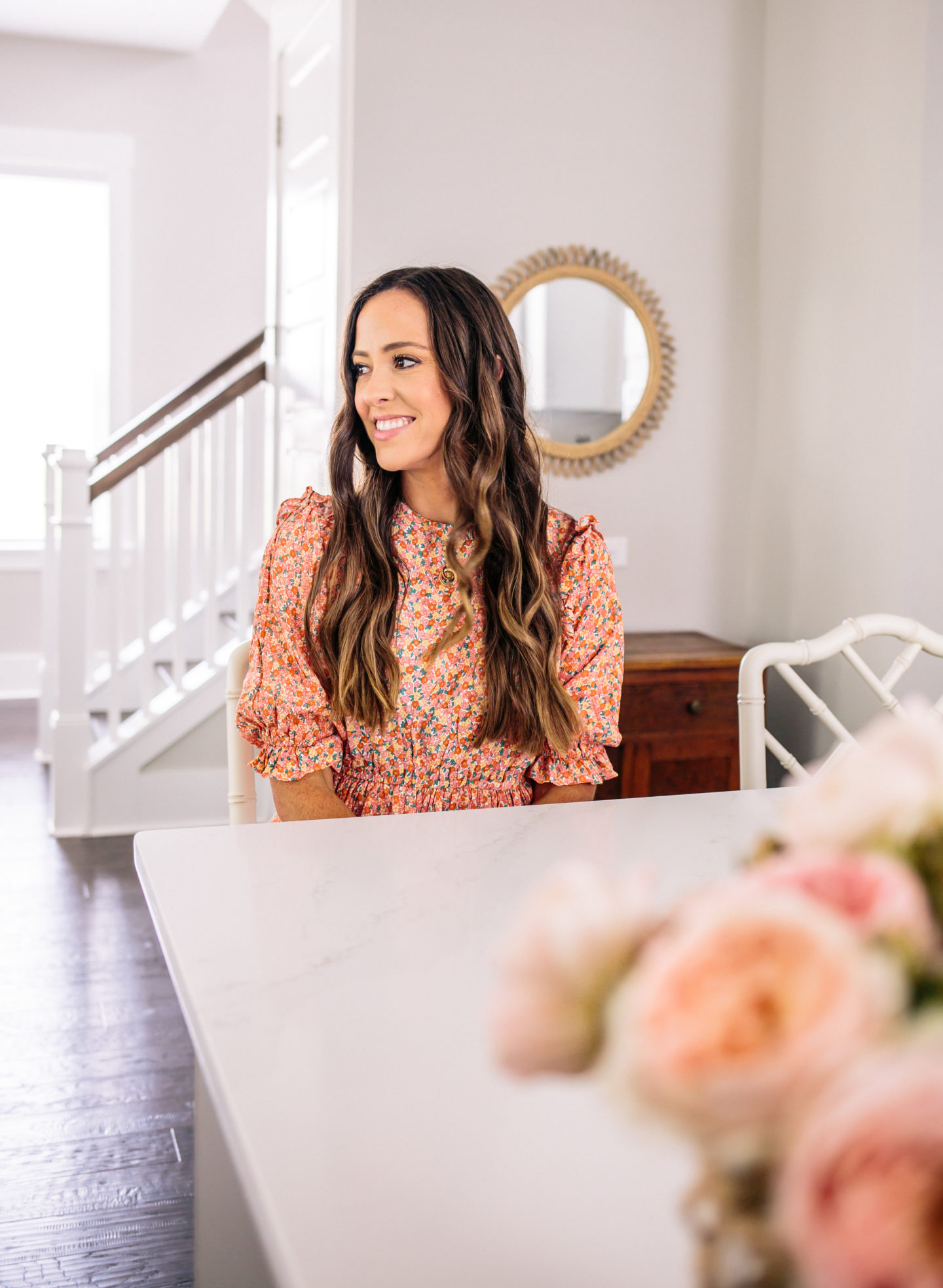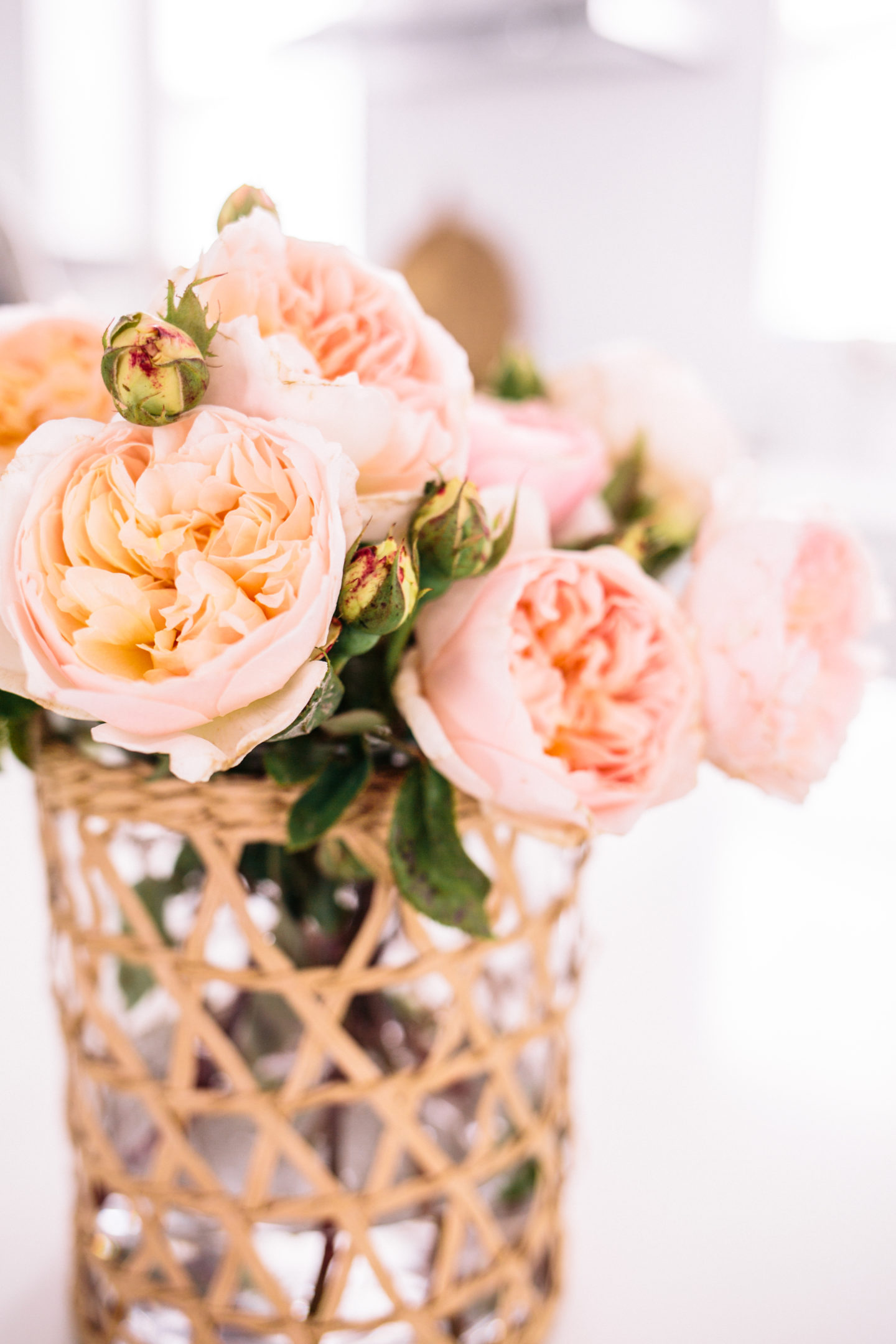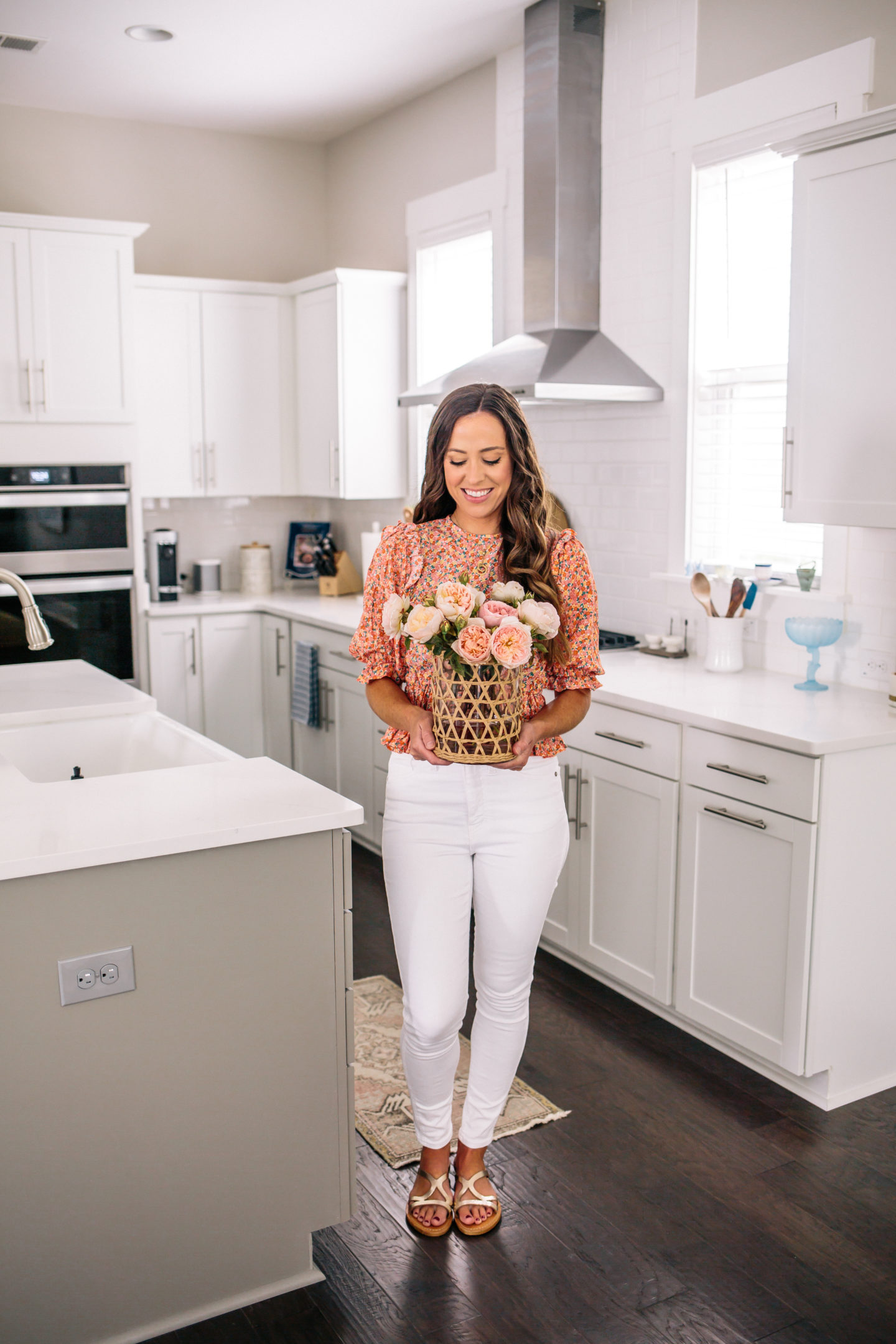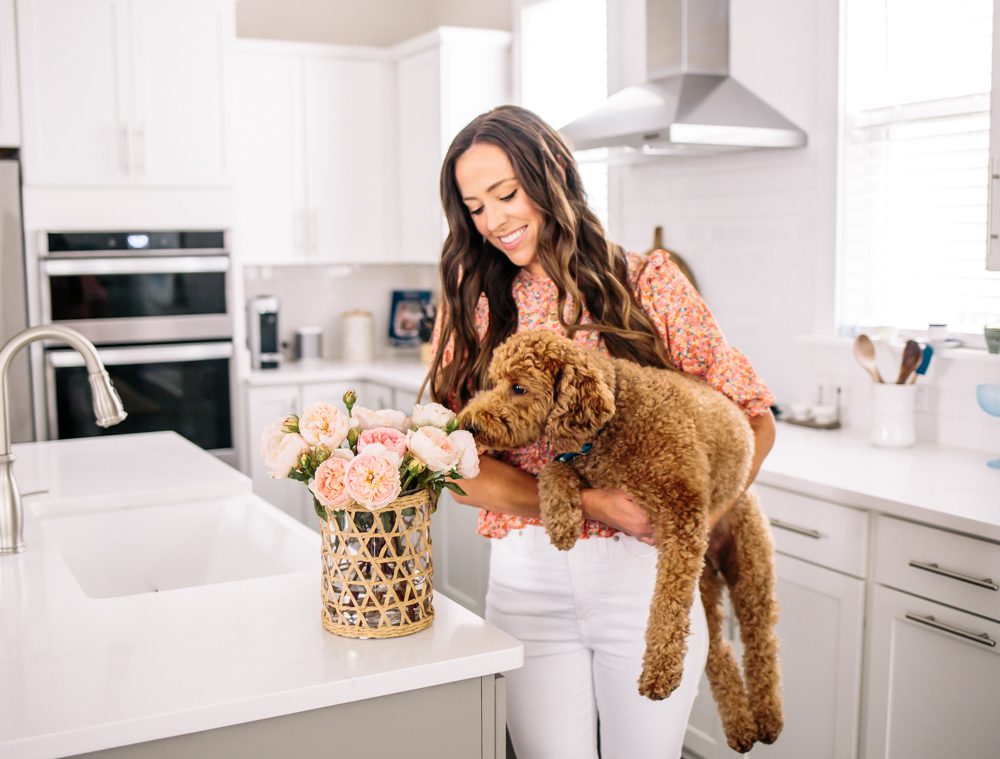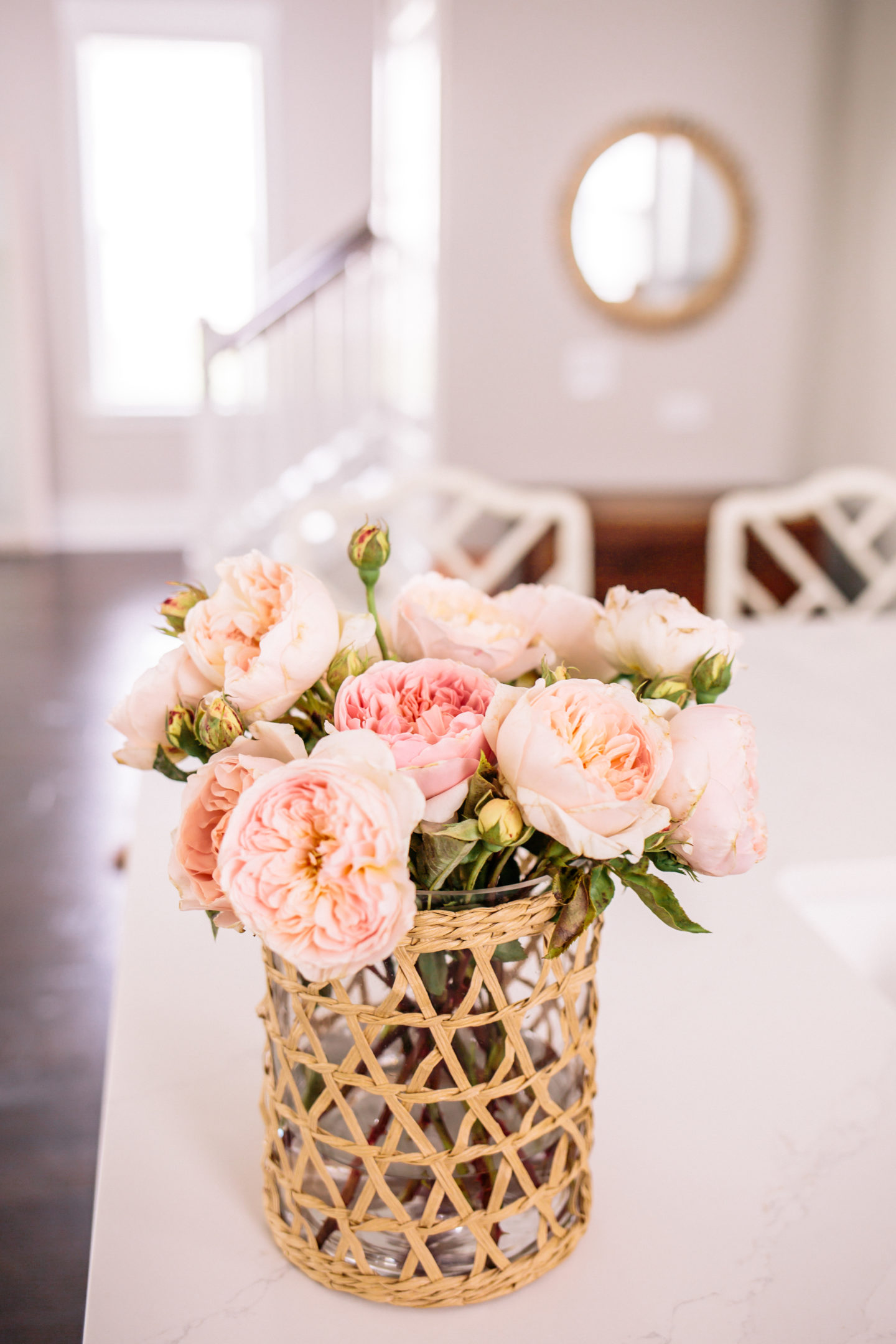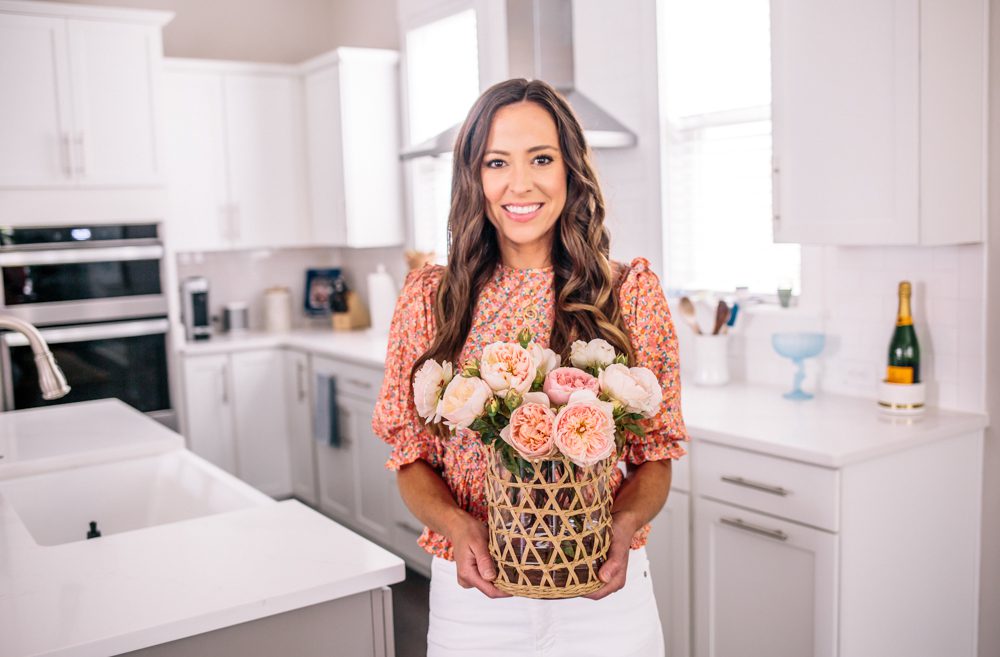 Happy Thursday!
Roses are my all-time favorite flower, especially English roses! This pretty bouquet came from Grace Rose Farm, a rose-grower out of California who I've followed on Instagram for a while now. These are their Evelyn roses, and I am in love with their color! The blush and peach tones instantly make me think of summer. Earlier this year, I was inspired to start growing English roses of my own in my backyard. I hope to one day have a garden filled with them! They are fairly easy to grow, which makes it fun and rewarding! The rose bushes I planted last year have double or tripled in size. I can't wait for the roses I planted this year to do the same!
The top I'm wearing in these photos was a great sale find from Anthropologie. While it is sold out now, I found the exact top (also on sale) from another retailer. I must be gravitating toward this blush/peach color right now! I love the top paired with white jeans, but also think it would work great with denim shorts for a more casual look.
I have received a few questions today on Instagram about where the vase in the photos above is from. This one is the Island Wrapped Hurricane from Amanda Lindroth and I am so happy to add it to my collection of vases! (This is the "large" size.) They have so many beautiful home decor and tableware items. I lucked out and found several pieces on sale that I cannot wait to use this season!
Thanks so much for reading. I hope everyone has a great weekend!
-A
Shop the Post: