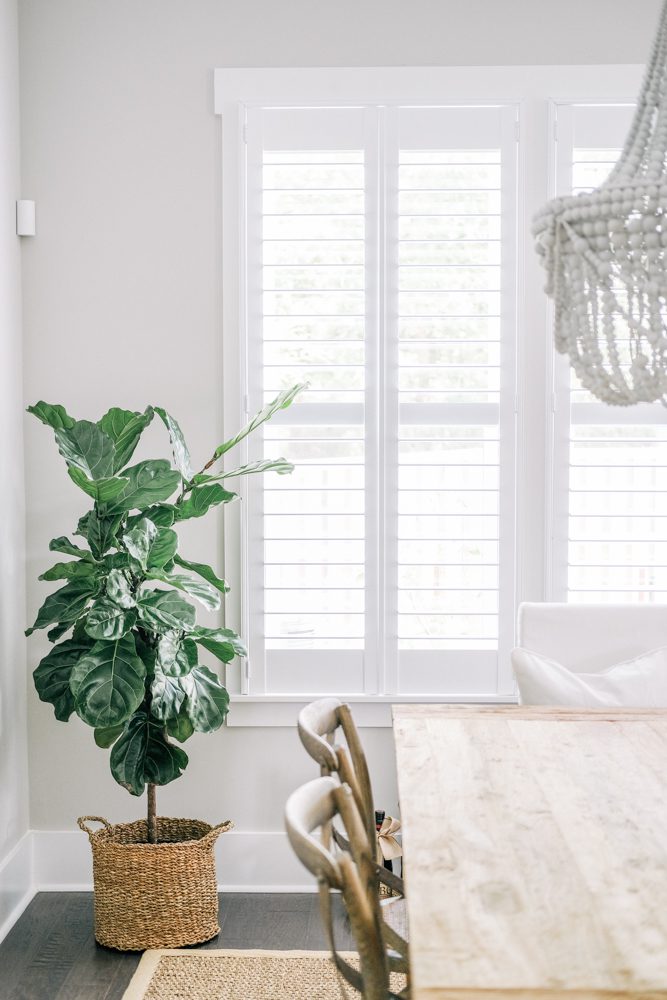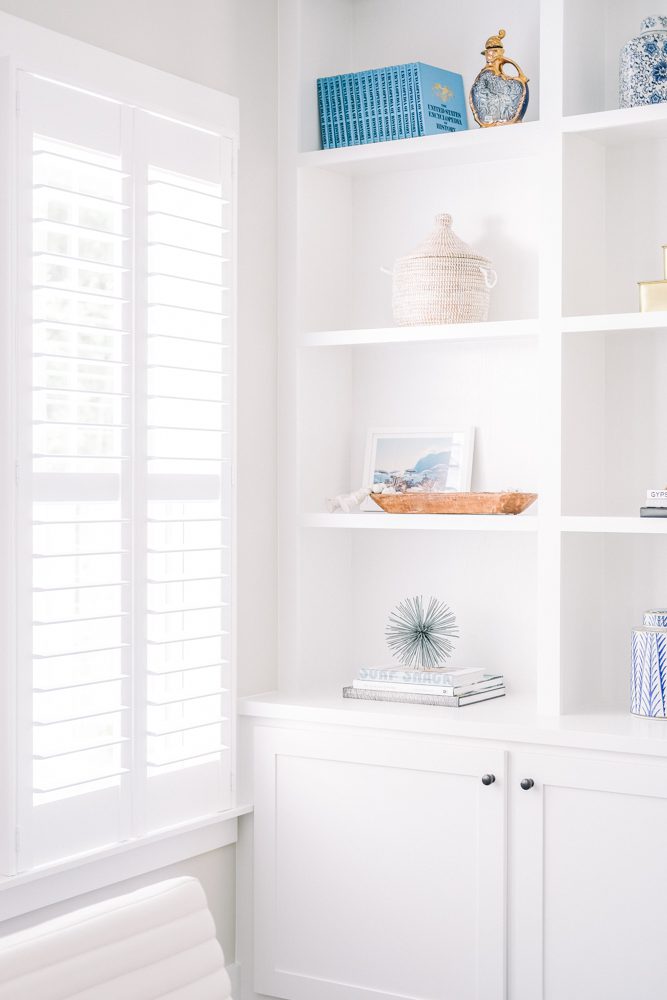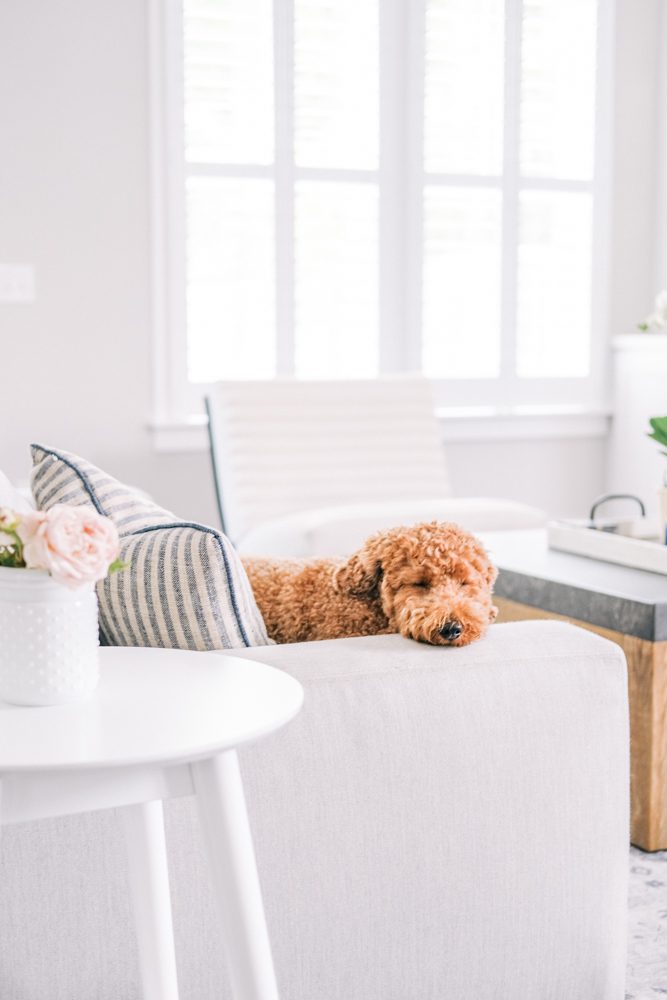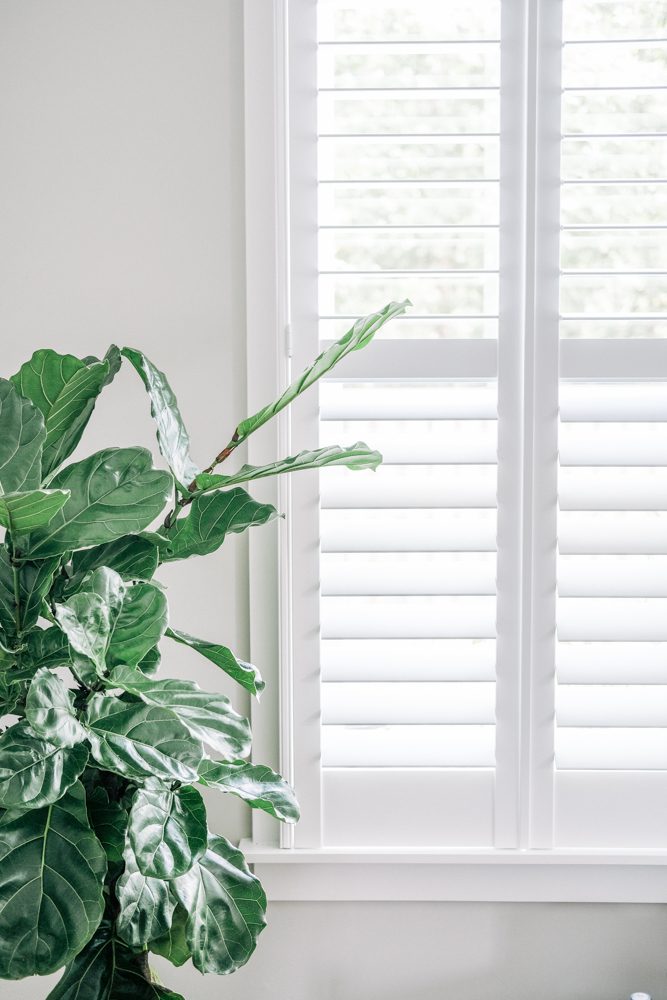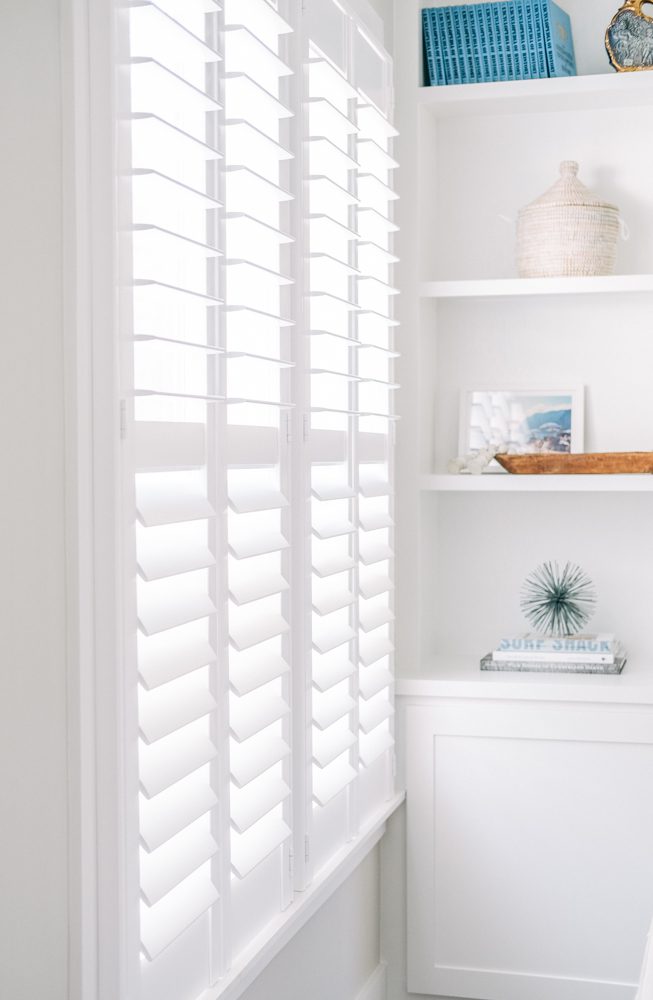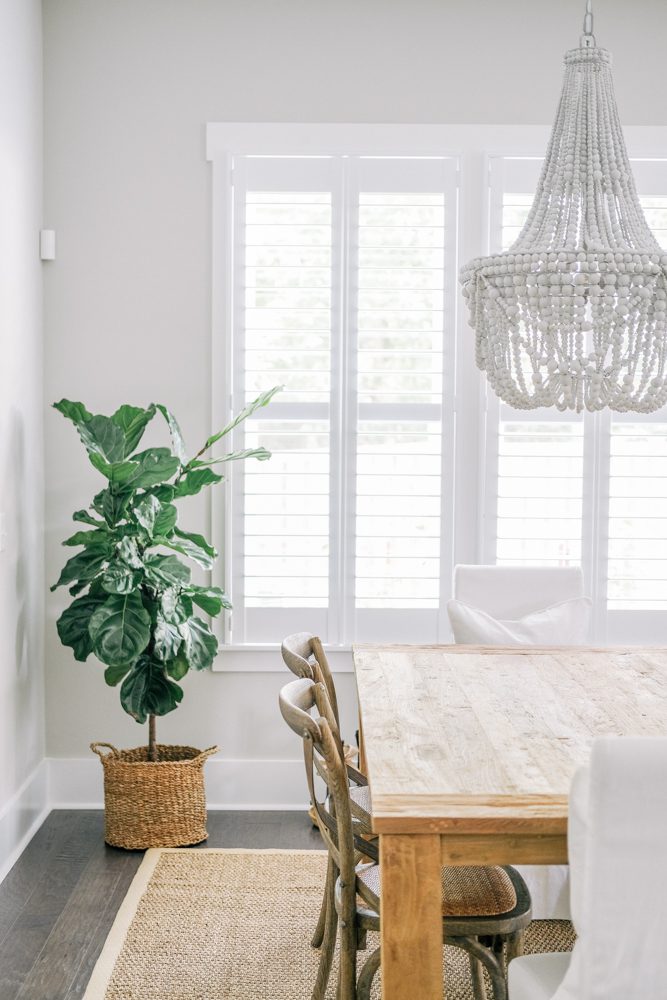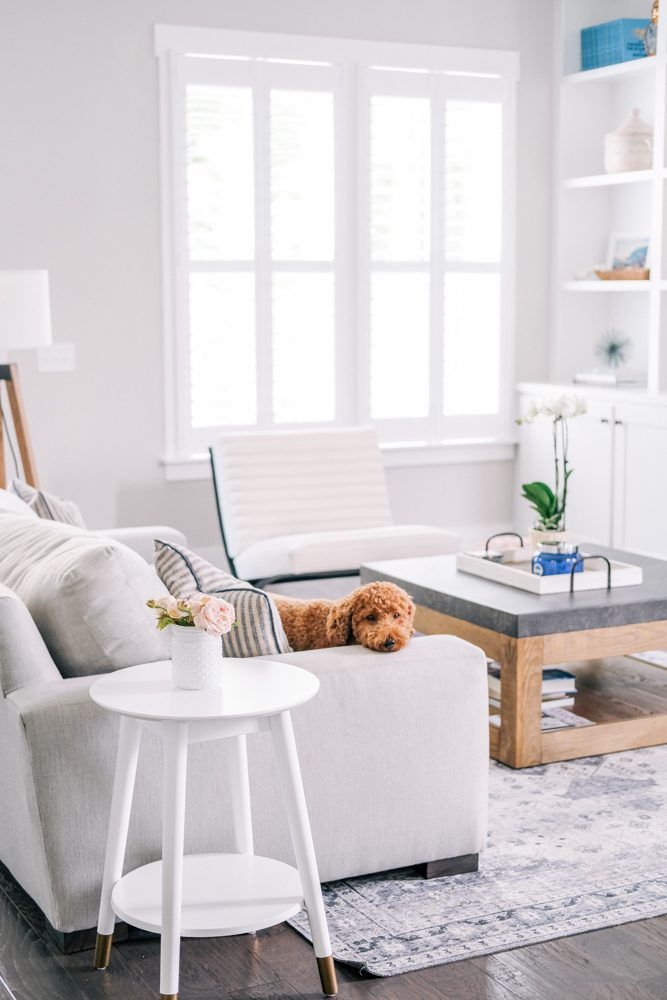 I had plantation shutters installed in my home this week, and I am SO happy with how the look! I've been wanting to add these since I moved into my home last year, and finally pulled the trigger on them this summer. I wanted to share my experience and some information for those that may be considering these in the future!
I purchased the shutters through Budget Blinds, and overall, had a good experience! The process was very simple. I called them for a rough estimate, which they provided. They scheduled a time to come out to measure to provide an exact estimate, and at this meeting, I was shown samples of the various size shutters they offered. I chose the 3.5″ shutter, but they also offer a 2.5″ and 4.5″ version.
The shutters are faux wood and are made of composite material that was recommended for the climate in Charleston. Because of the heat and humidity, choosing a wood shutter could cause the shutters to warp over time. With a composite shutter, I was informed that there should be no issues at all with this. The shutters came with a warranty that lasts as long as I will live in the home, however, it is not transferrable.
Another decision I had to make was whether I wanted an exposed front tilt rod or a hidden tilt rod. I went with a hidden tilt for a minimalistic and modern look.
I was given an estimate of 6-8 weeks for the shutters to made and installed, and right around the 7 week mark, I received a call that they were ready! The install was scheduled for about week later.
While they were not inexpensive, I viewed it as an investment in my home. I think they work well with the style of my home. They also bring in so much more light, which I am thrilled about! Overall, I am very happy and love the look!
Please feel free to ask any questions below! 🙂
P.S.: This post was in no way sponsored! Just wanted to share my experience.
---
Shop the Post: