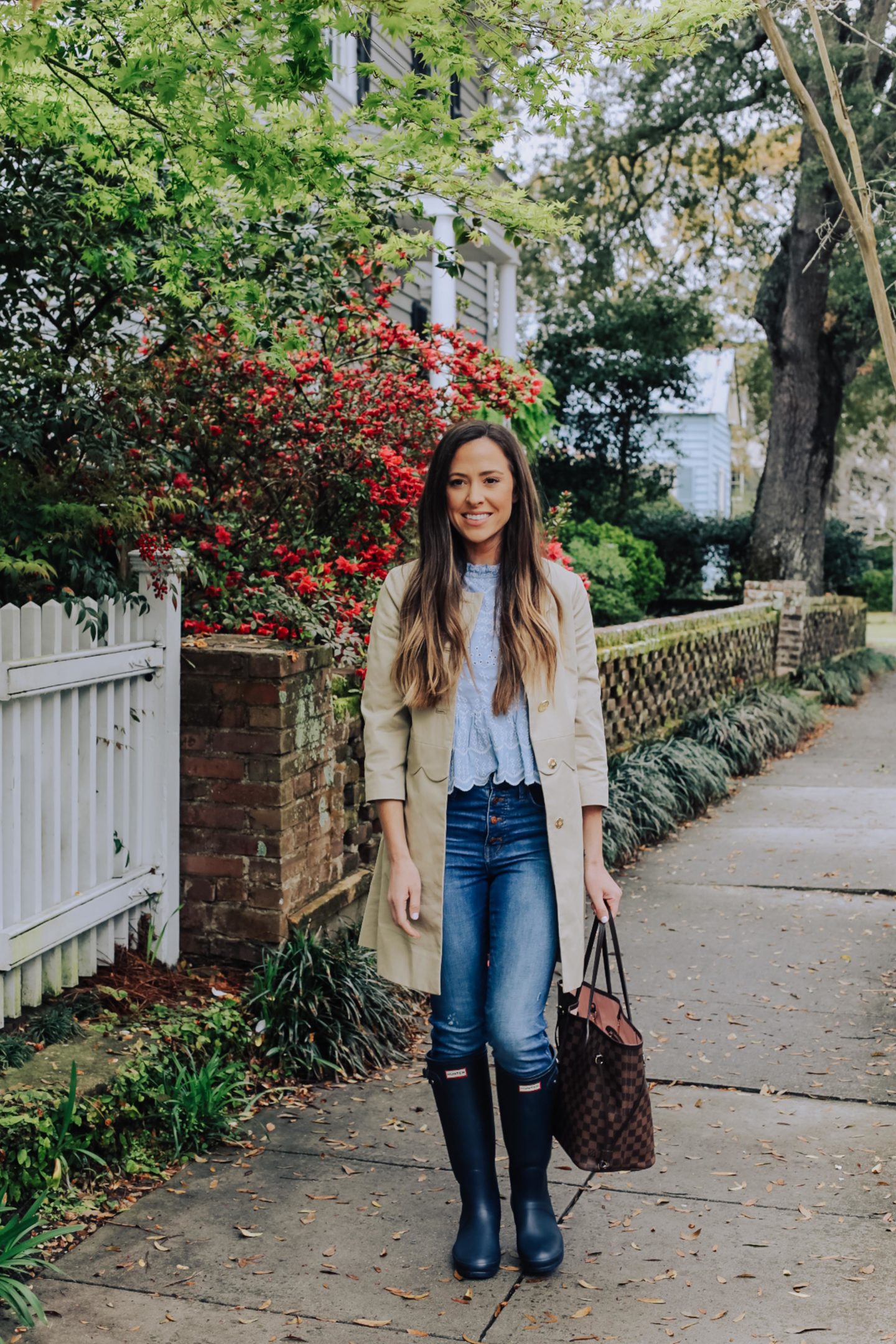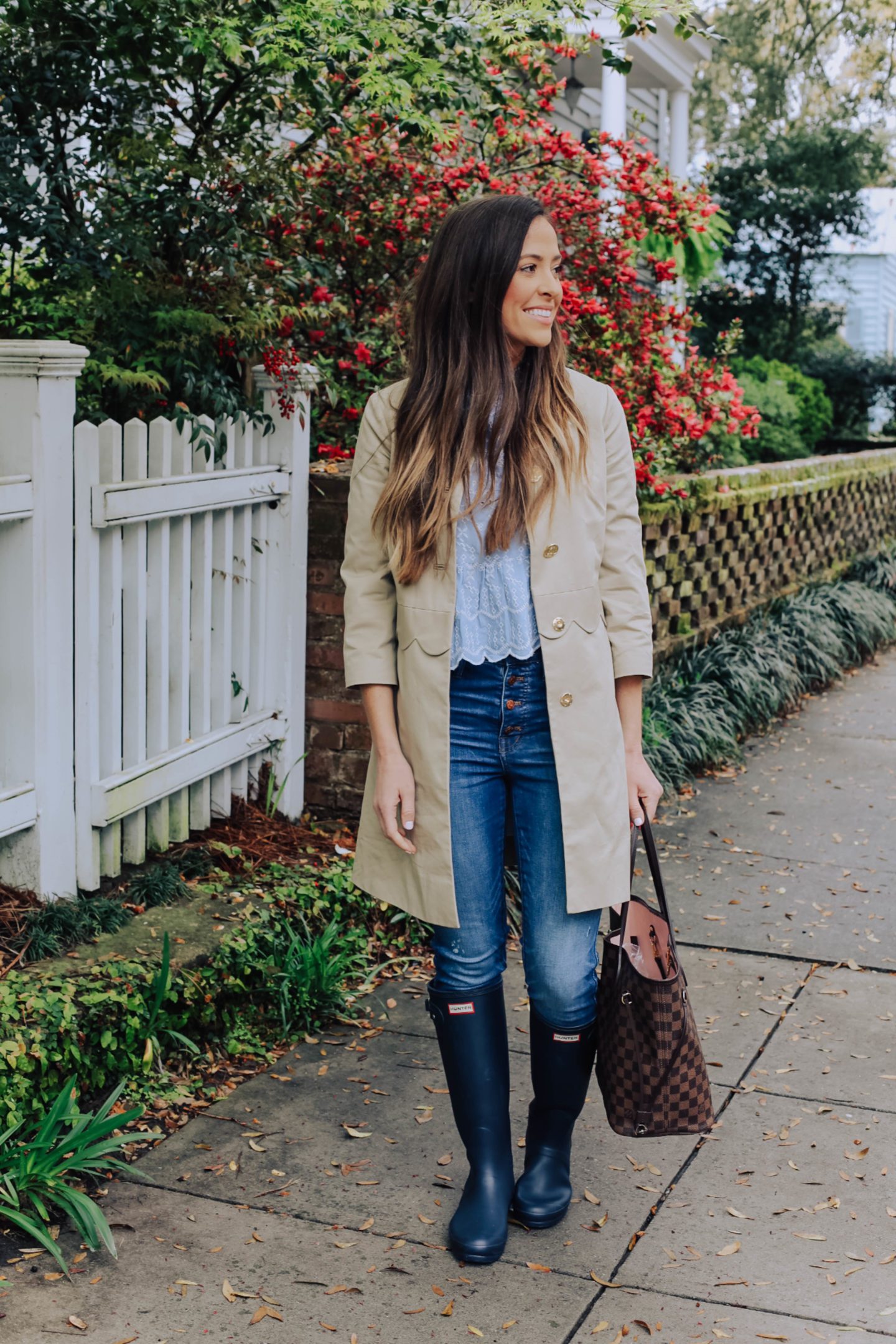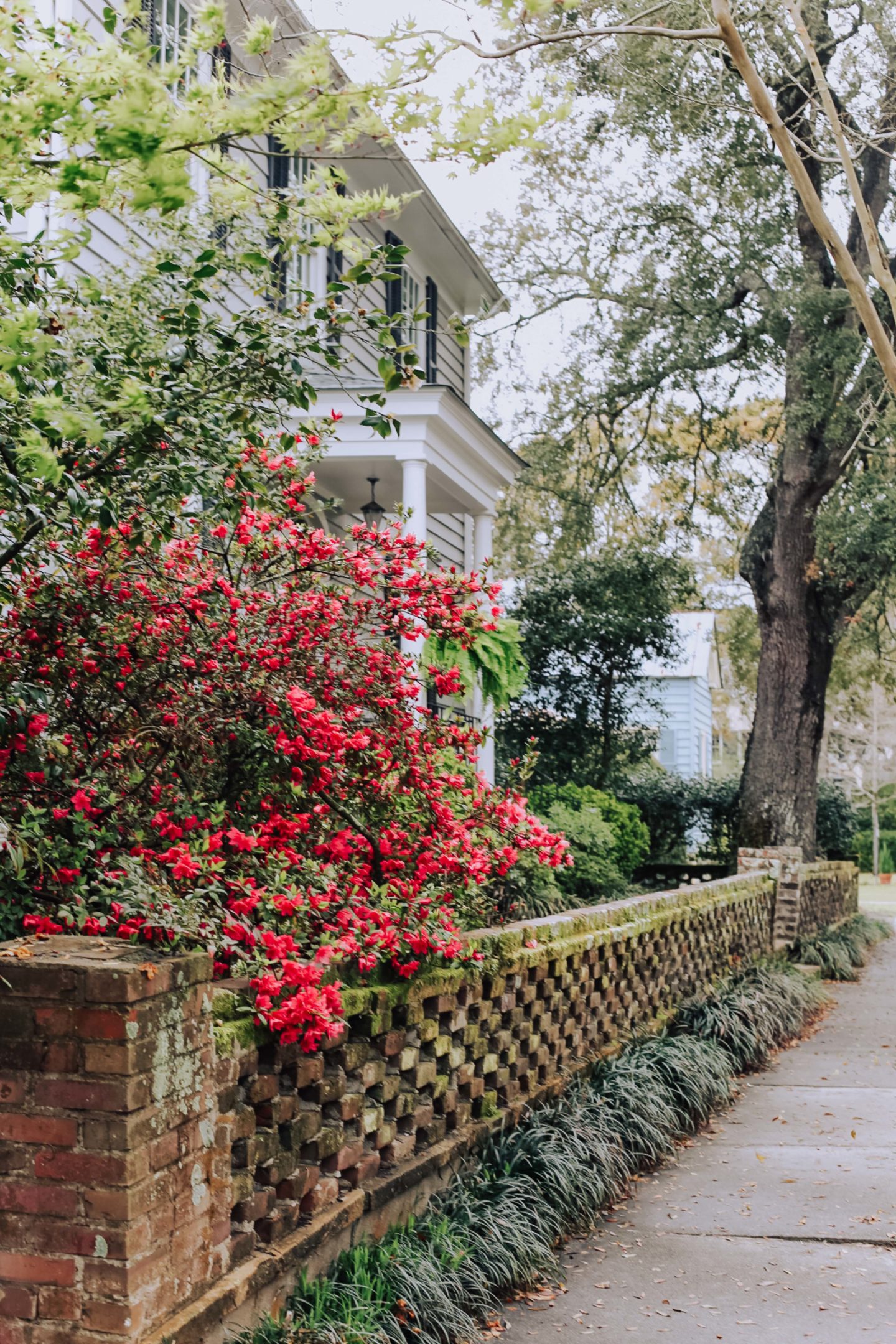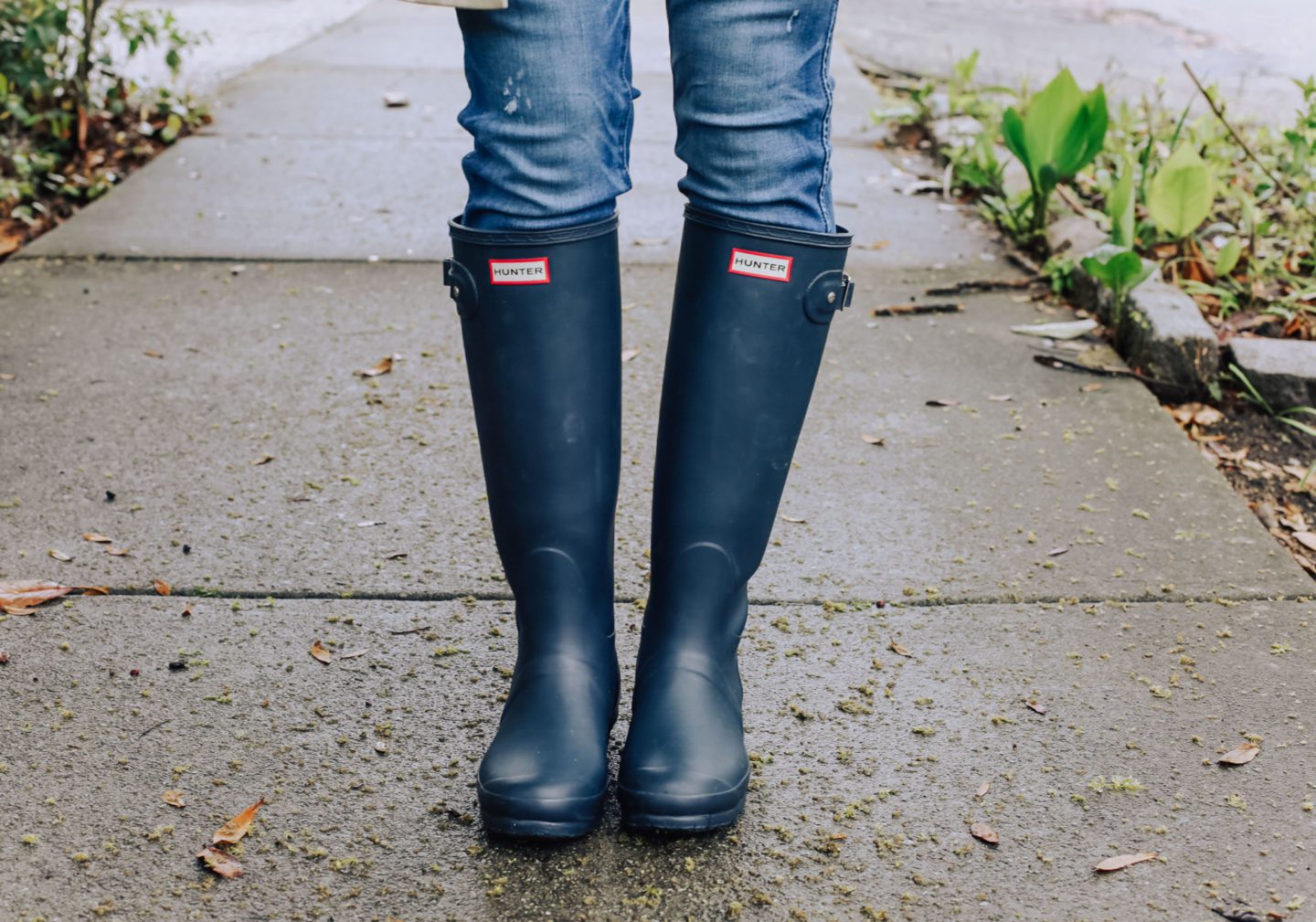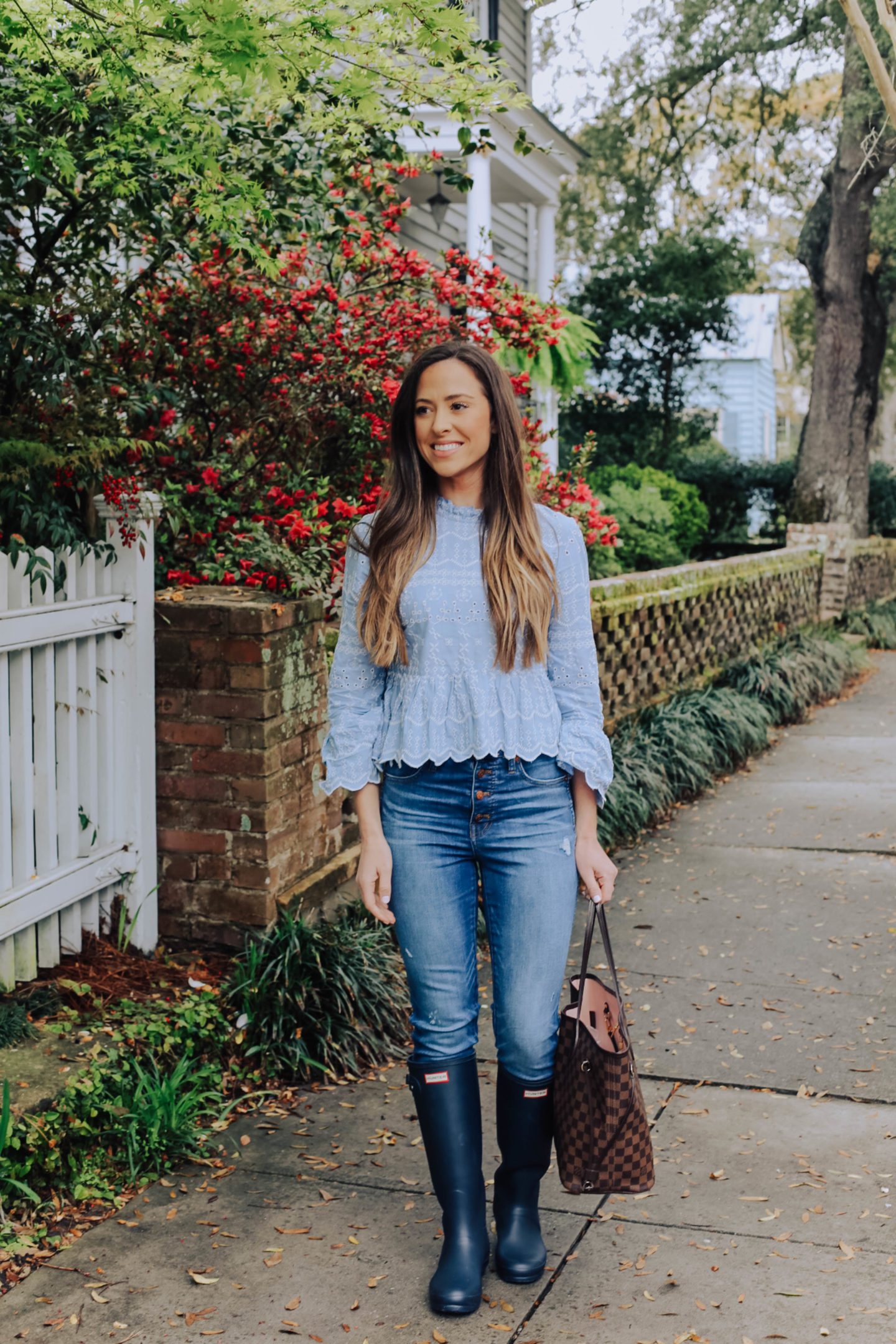 trench coat | top | jeans | boots | bag
Happy Monday!
It was a bit dreary today in Charleston, but that didn't stop us from getting out of the house and running some errands around town!
I wore my new favorite Draper James trench coat – isn't the scallop detail adorable? I also couldn't leave home without my Hunter boots. I actually don't mind being out in the rain when I have these on! There's nothing like wearing the wrong shoe when it's raining (I'm looking at you, sandals and flip-flops). These boots make rain puddles worth splashing in!
The azaleas are blooming around town, so I'm sure they were happy to see the rain!
I hope everyone has a wonderful week!
-The Beach Belle
Shop The Look: