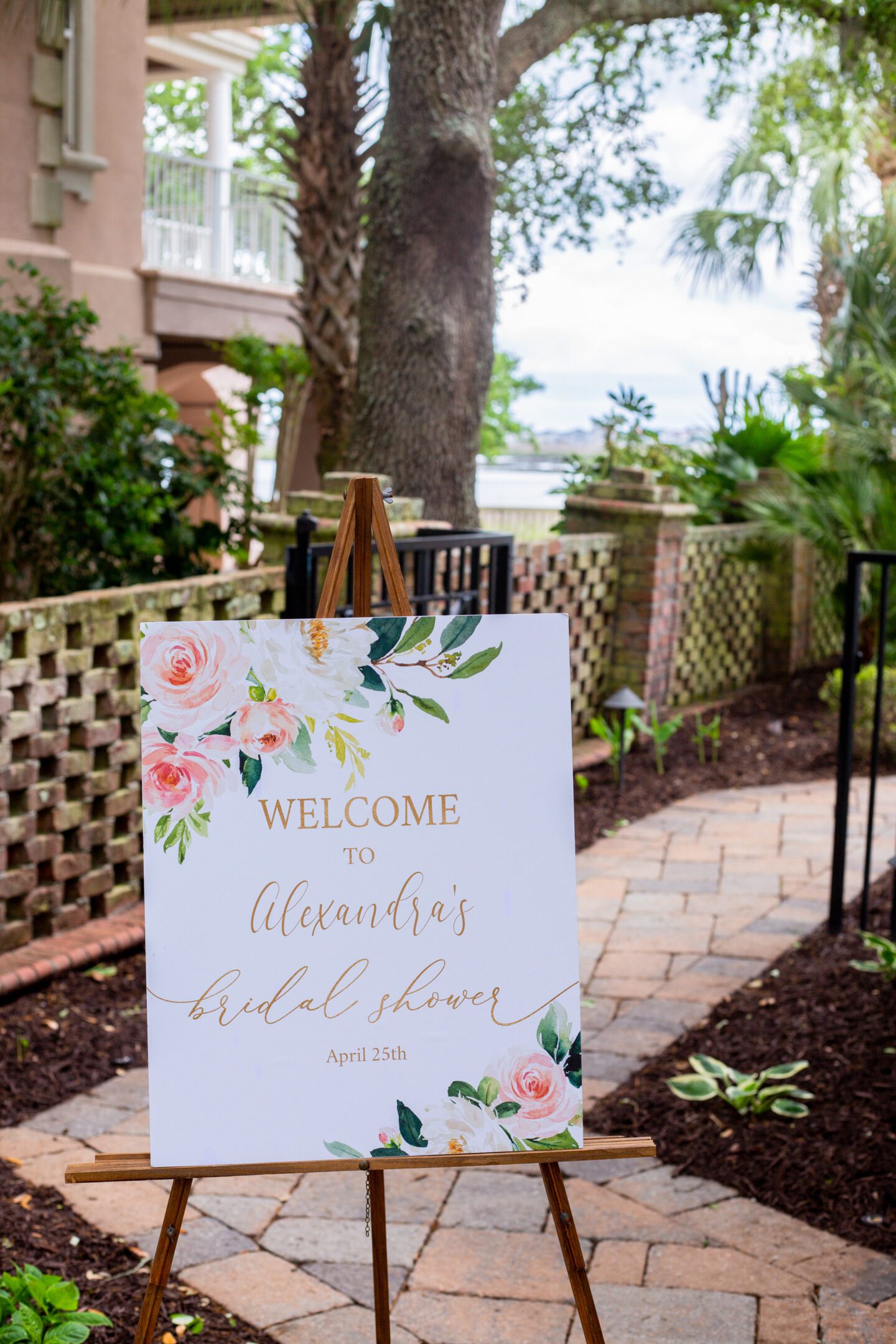 My mom and sister hosted the most beautiful bridal shower for me this past weekend. Words cannot describe how special they made everything! I'll try to do my best to show you it in photos, but the entire day, I had a big smile on my face and felt so loved by them, and the friends and family who celebrated with me!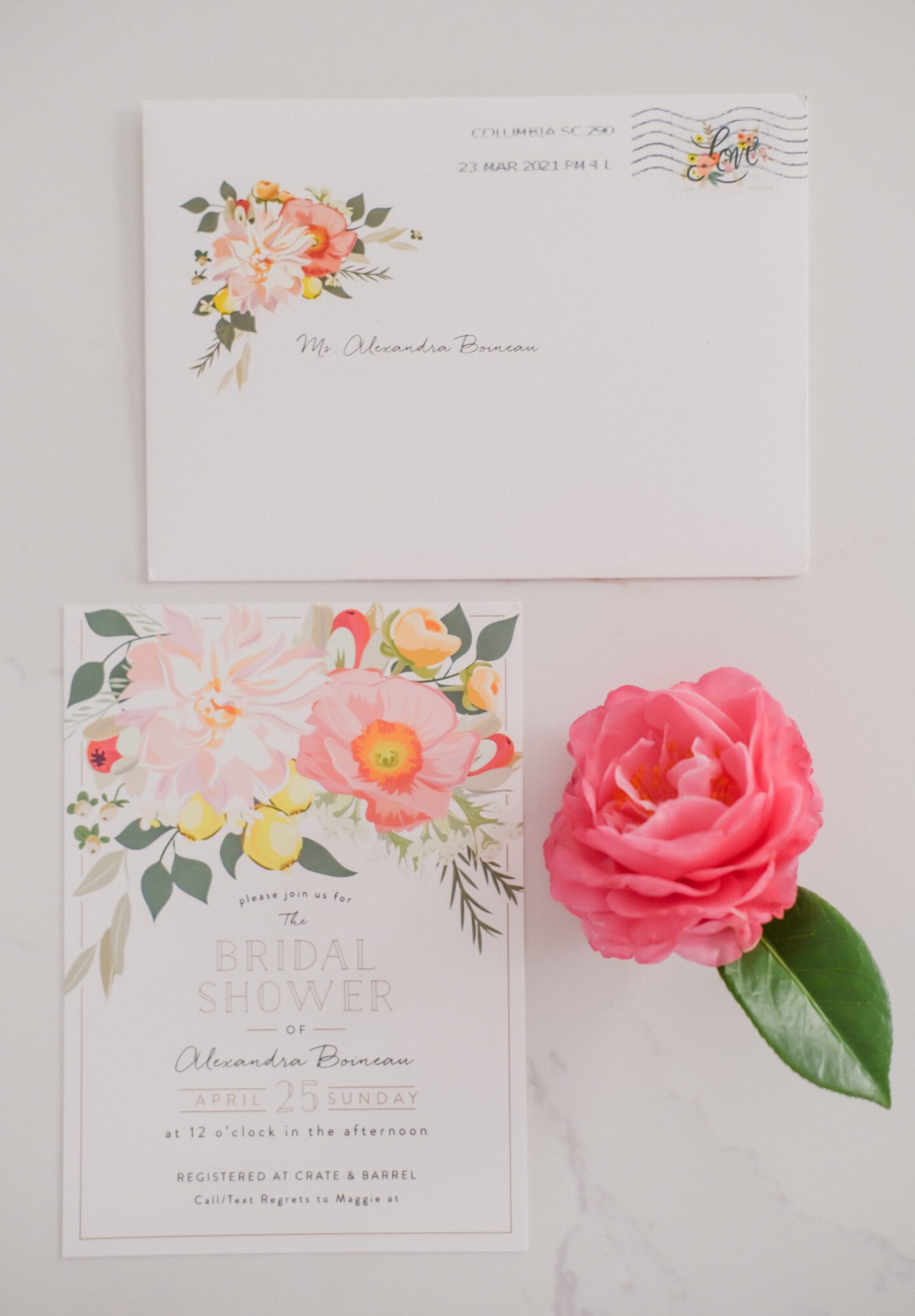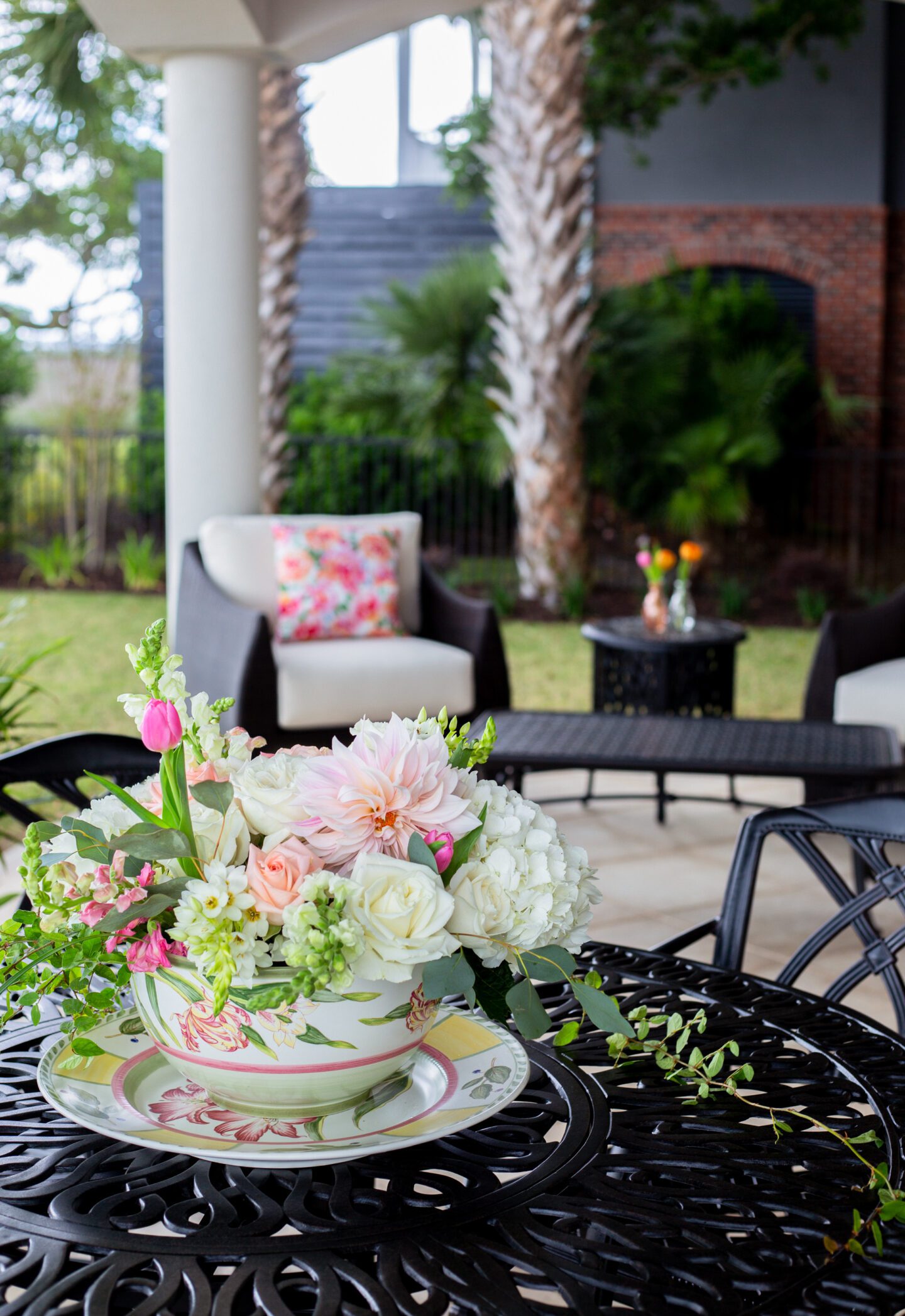 My mom and sister asked me early on what I wanted to do for my bridal shower, and I told them that I'd love something with a spring-theme to it, since it would be held in late April! They truly made my Pinterest board come to life…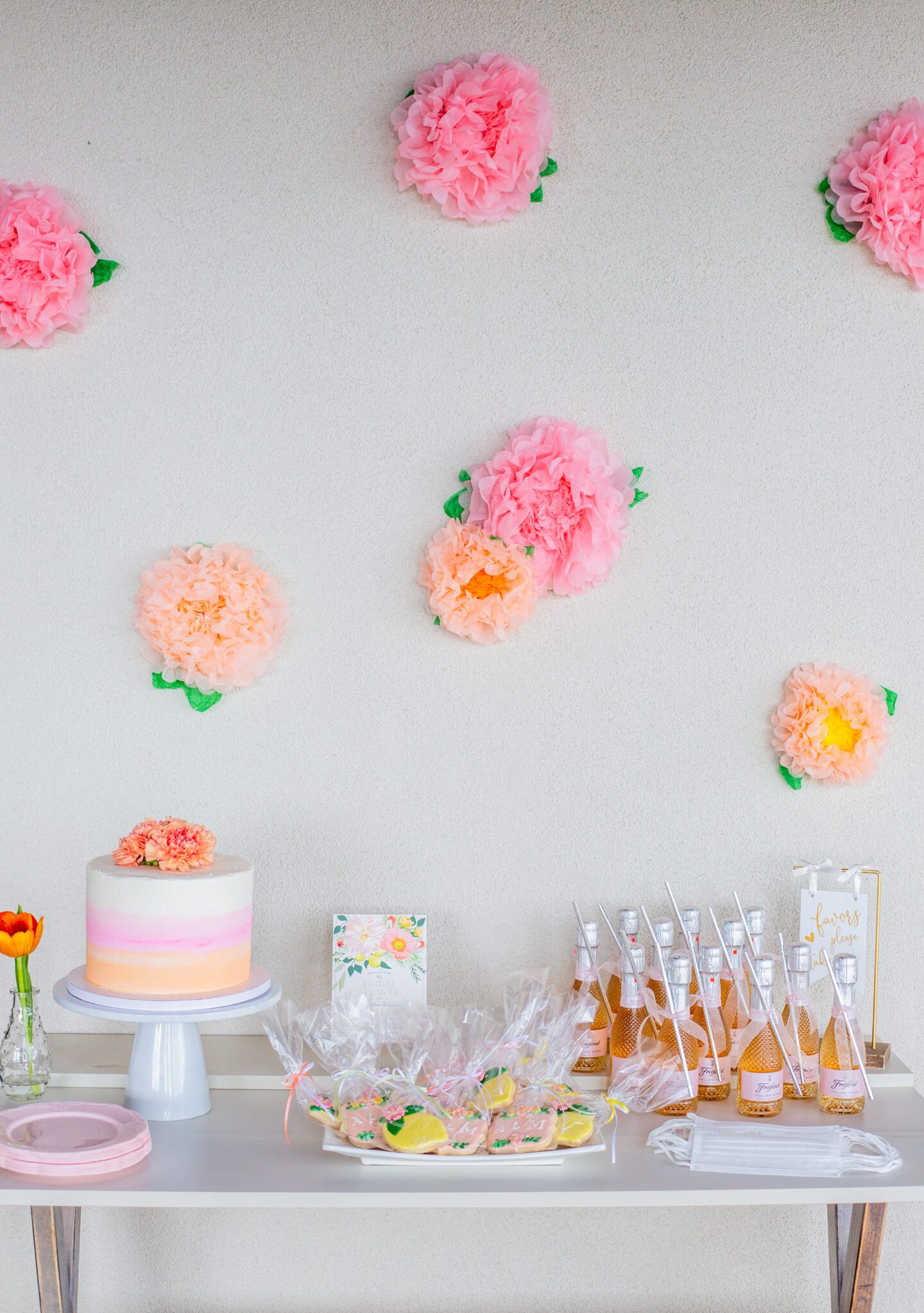 While we have had so many special events inside of my parent's home in Murrells Inlet, for this occasion, we were hoping to have everything outdoors to take advantage of the spring-like weather, and also to be as mindful of social distancing as possible. They also have a beautiful setting overlooking the inlet, which made for the perfect backdrop!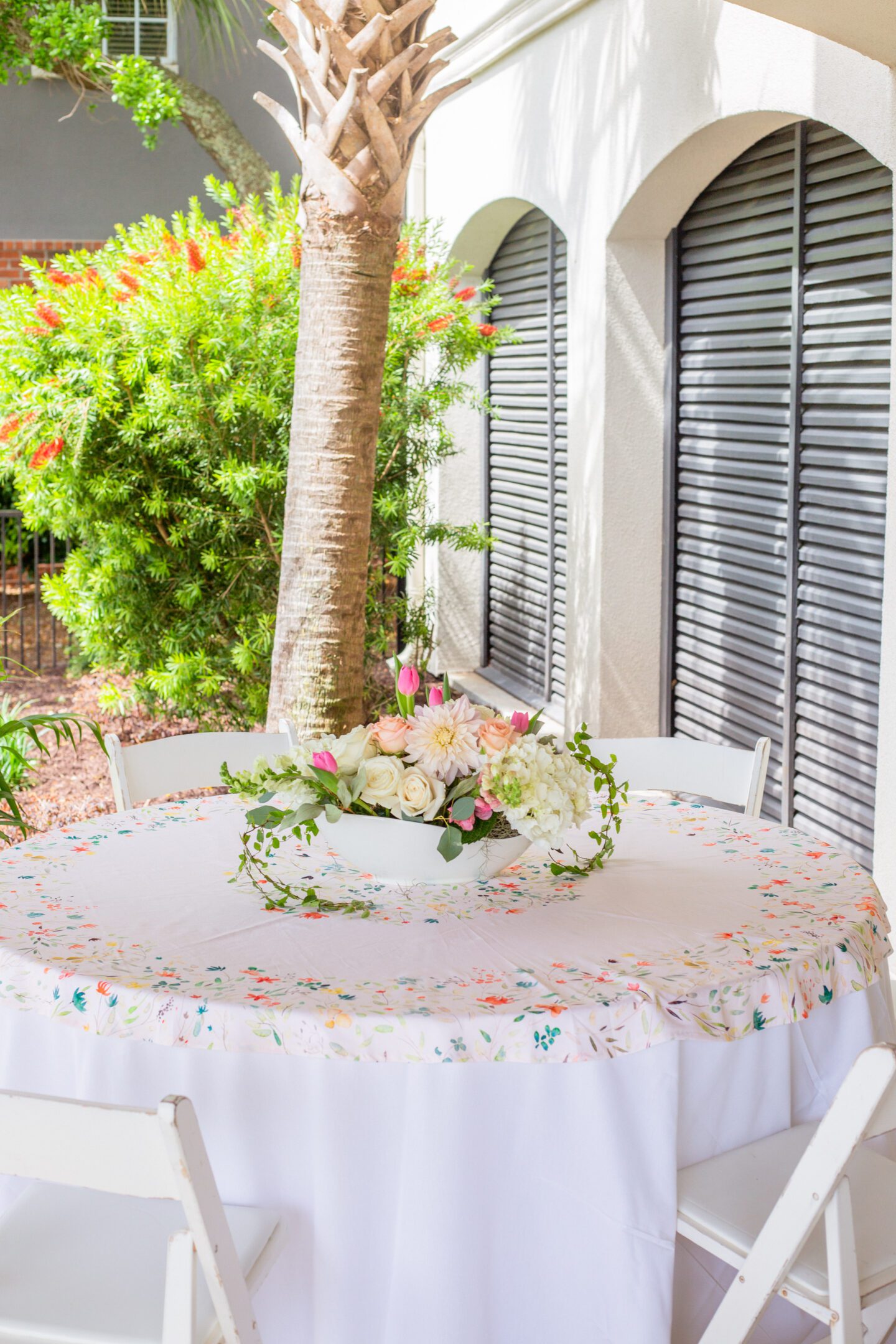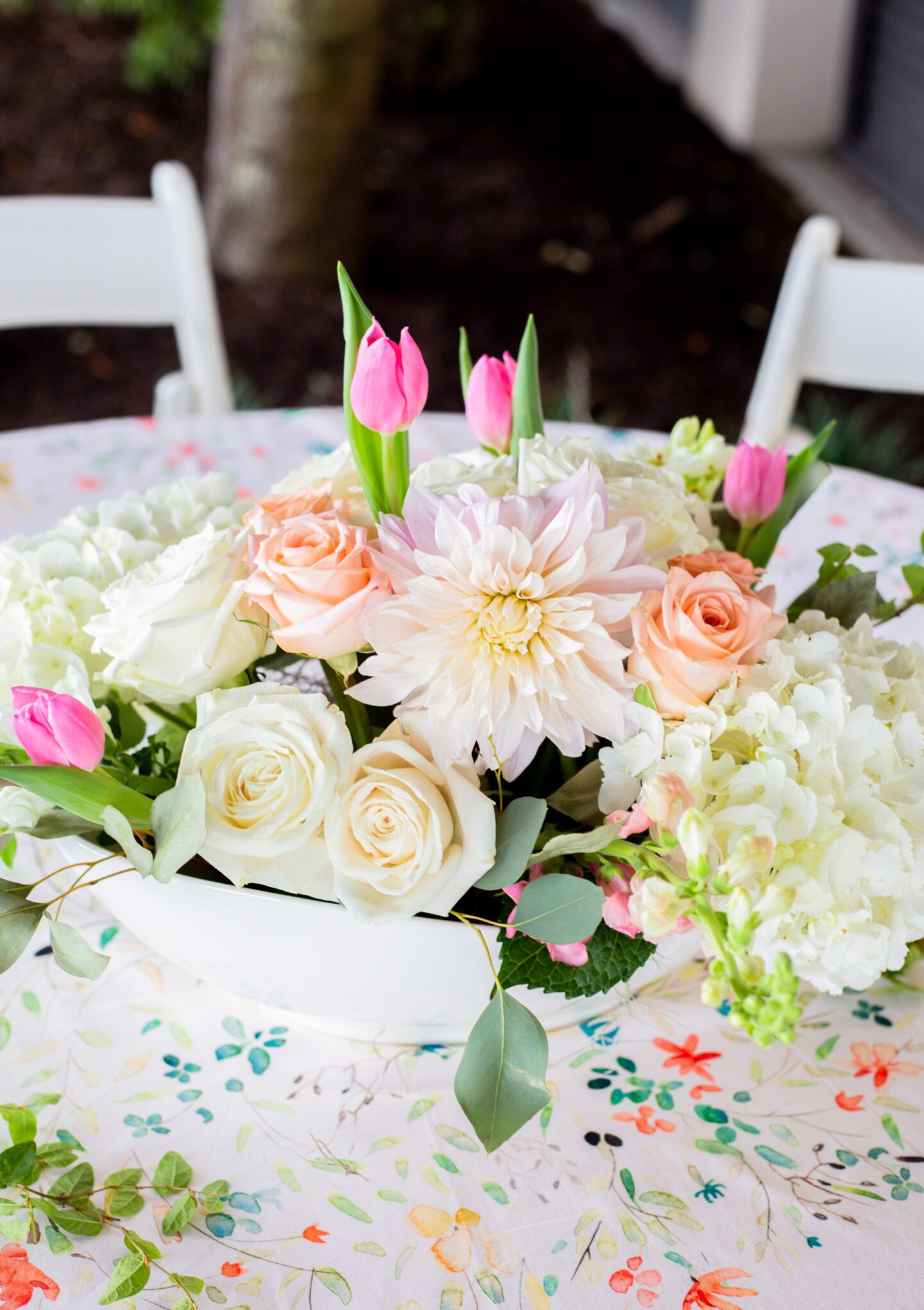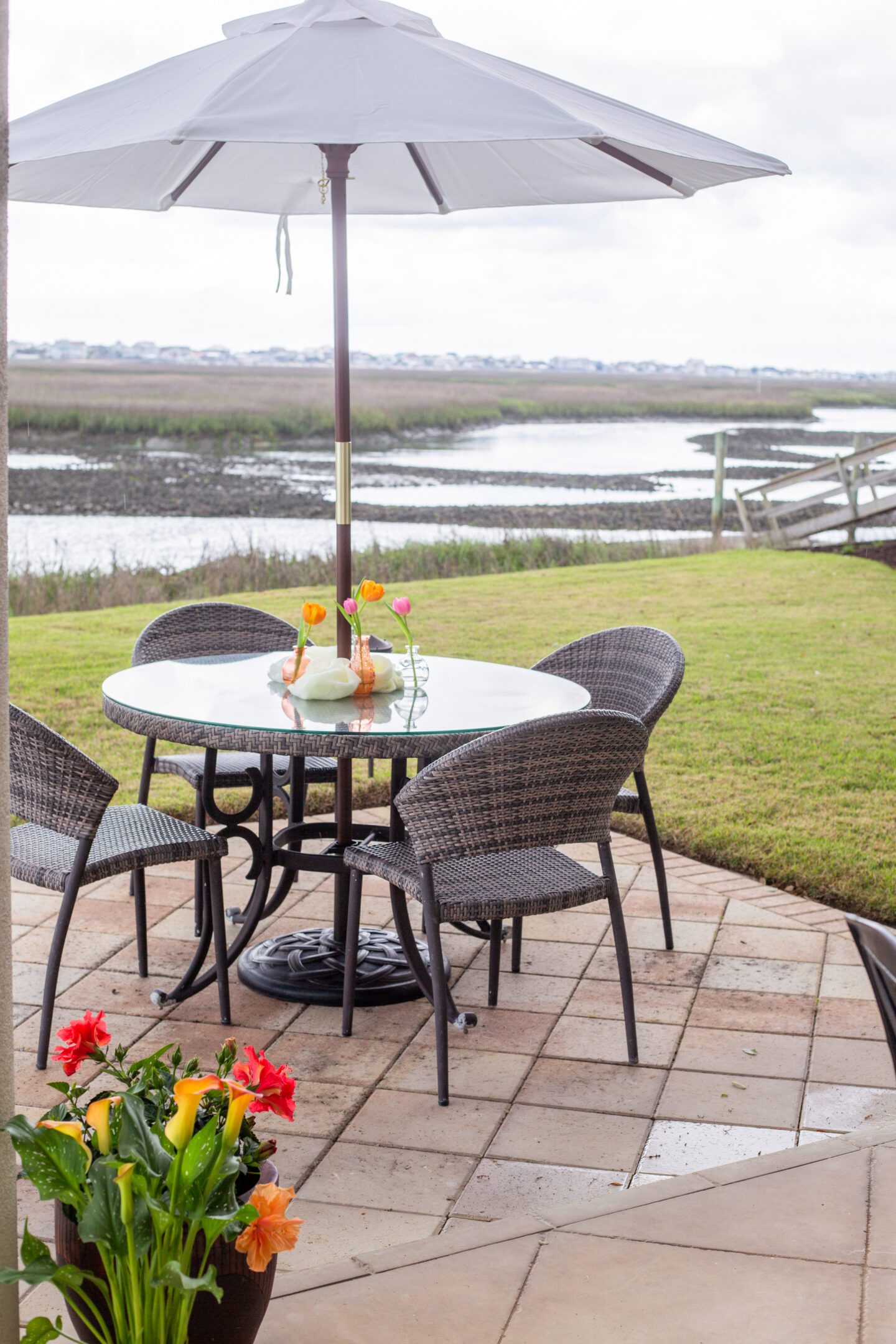 The day before was stormy from start to finish, with rain lingering over to the morning of the shower, but the clouds cleared just minutes before the party – it couldn't have been more perfect!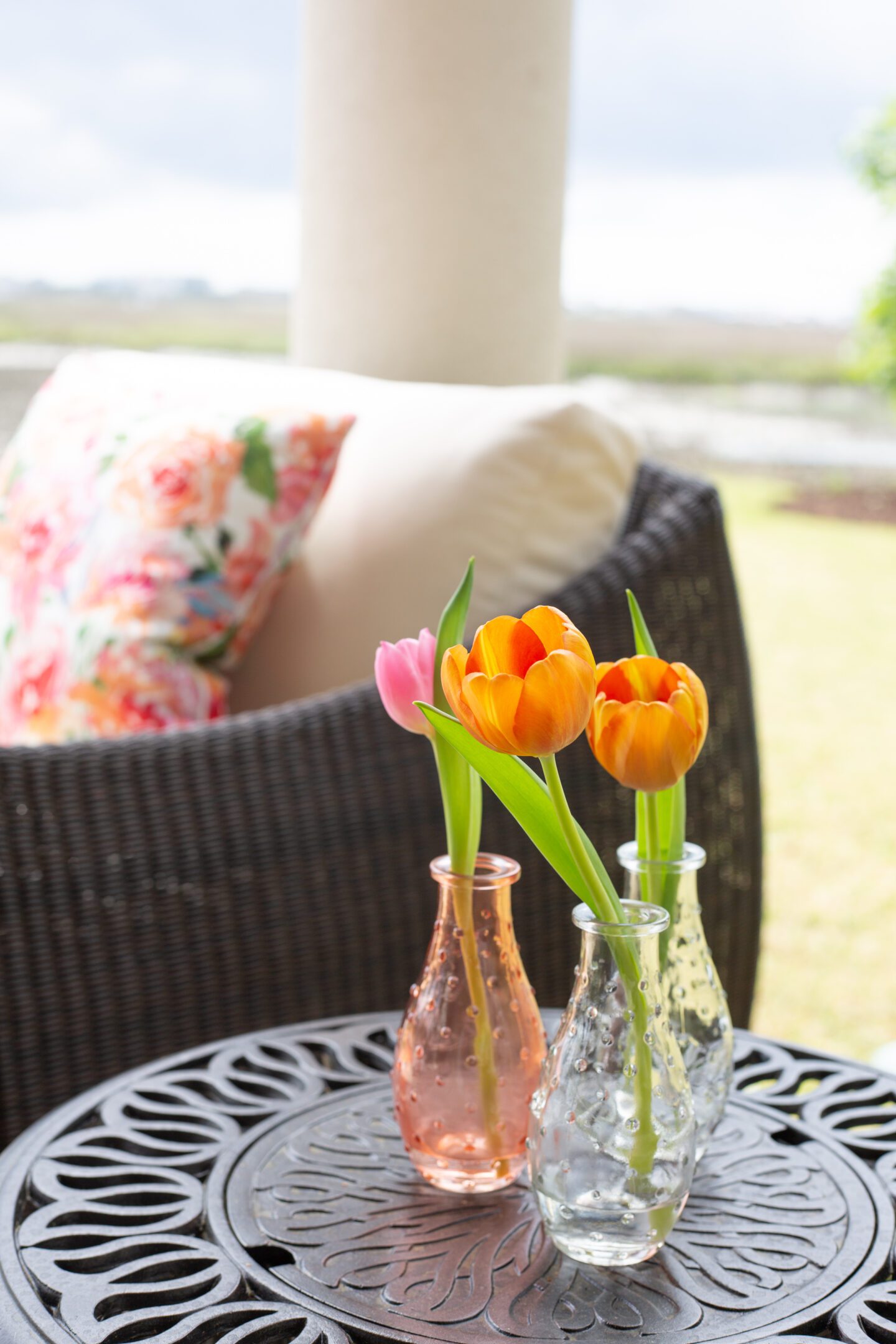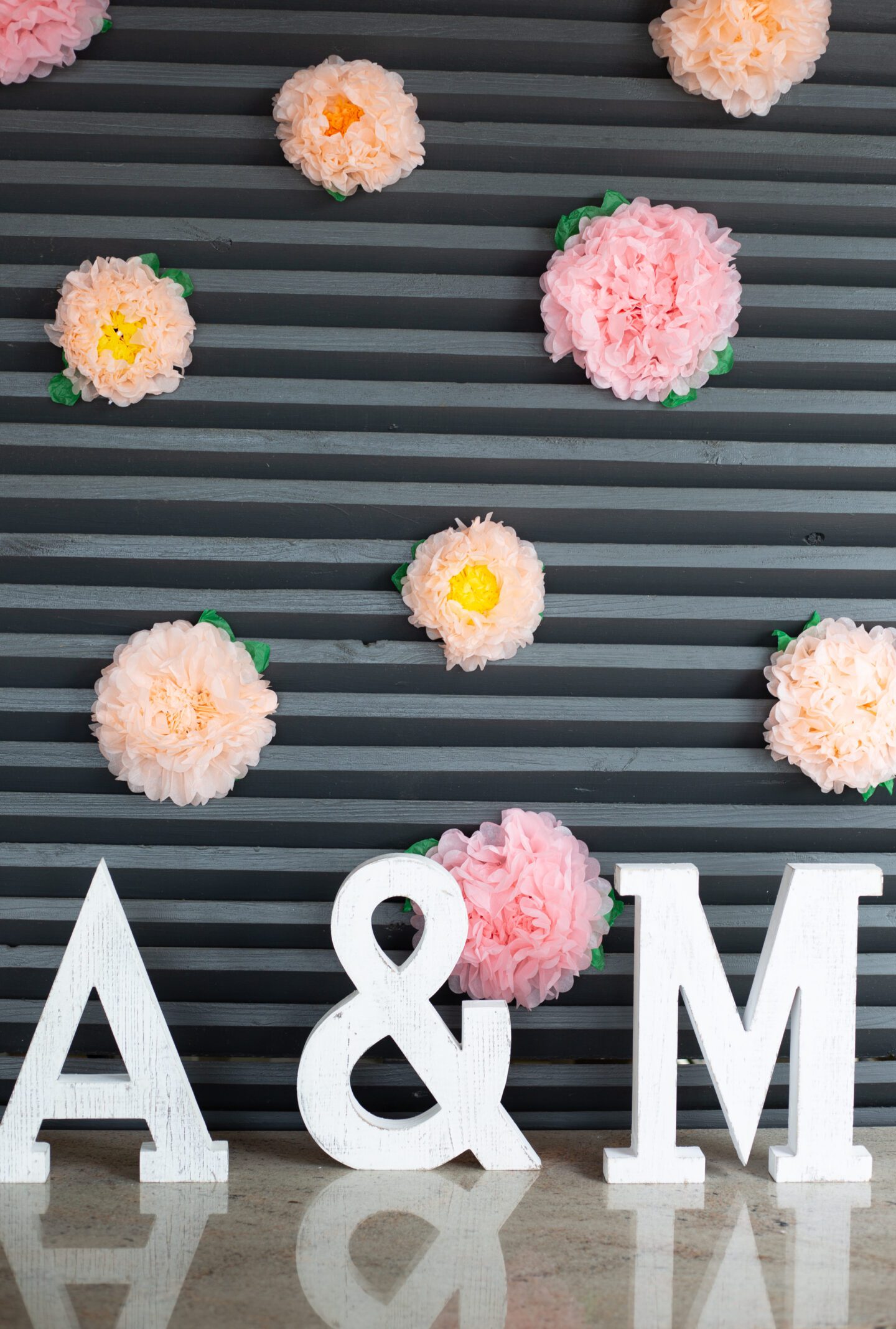 Inlet Affairs did the catering for the party. I wish I had taken more photos of the food they prepared – the presentation was beautiful, as always! We have used Inlet Affairs for many occasions in the past, including my sister's bridal and baby shower. They are wonderful to work with and we highly recommend them if you're in need of catering in the Grand Stand area.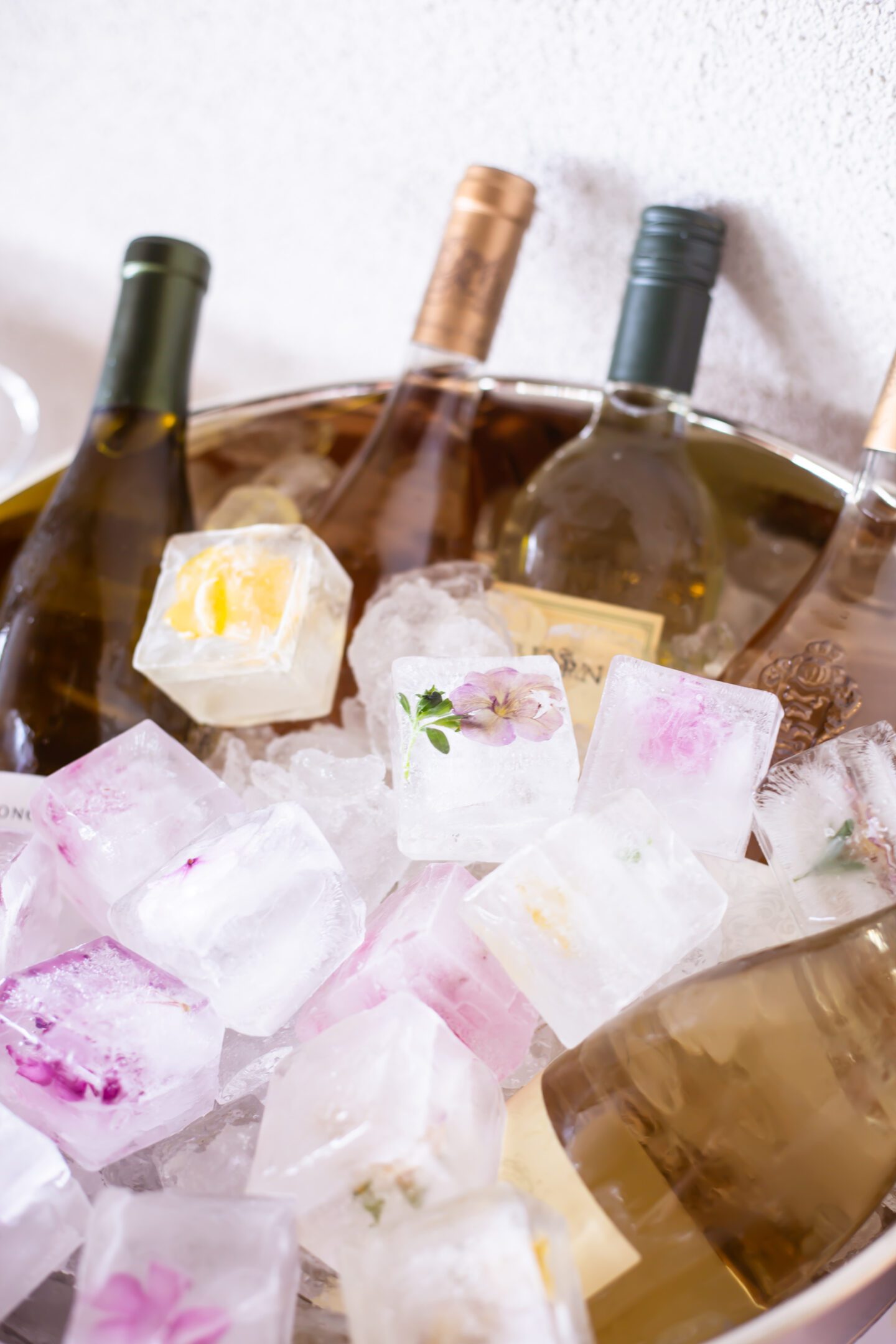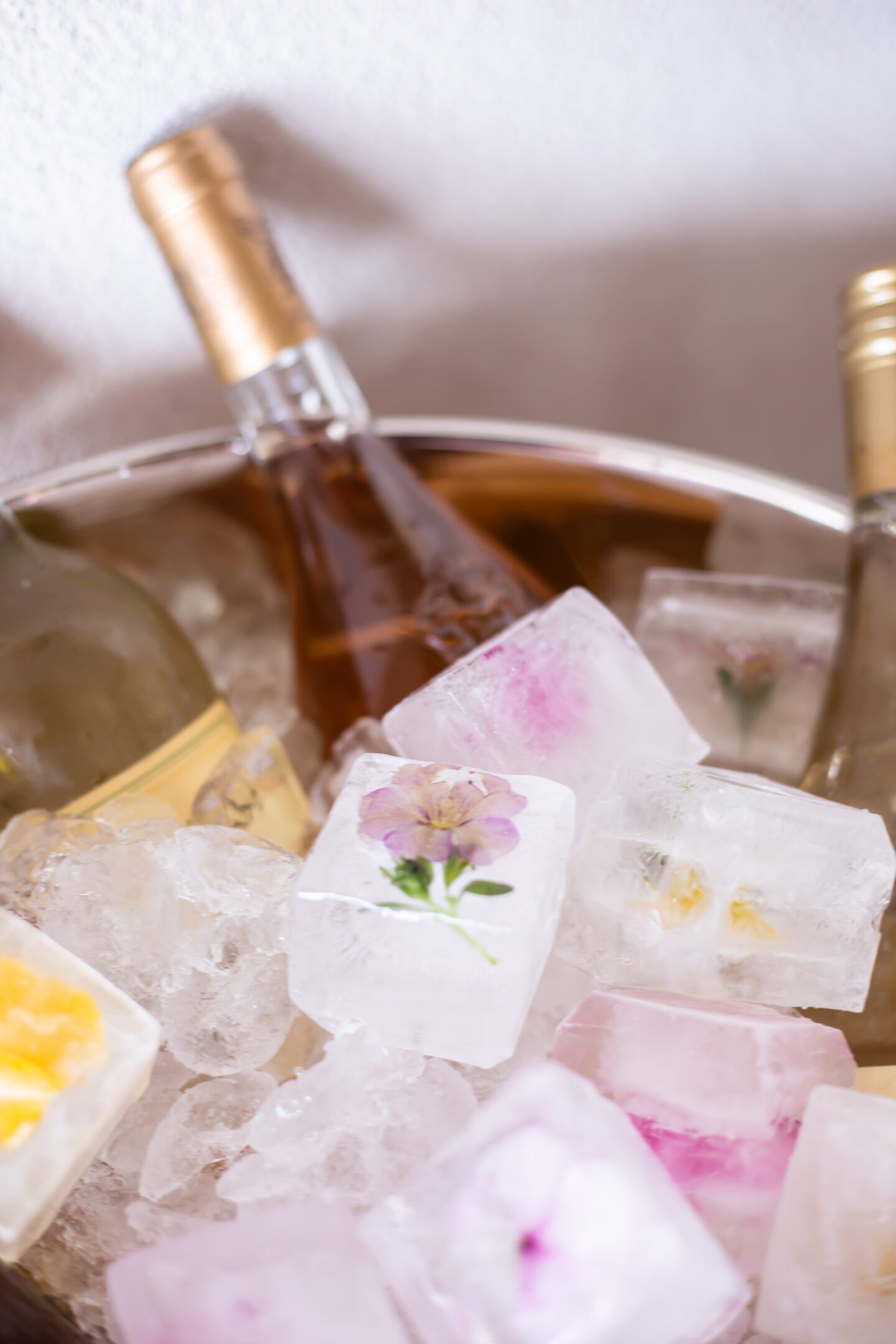 One of my favorite details were the ice cubes with real flowers in them for the wine tub! My mom did a great job with this DIY and did a couple of trial runs to get this just right.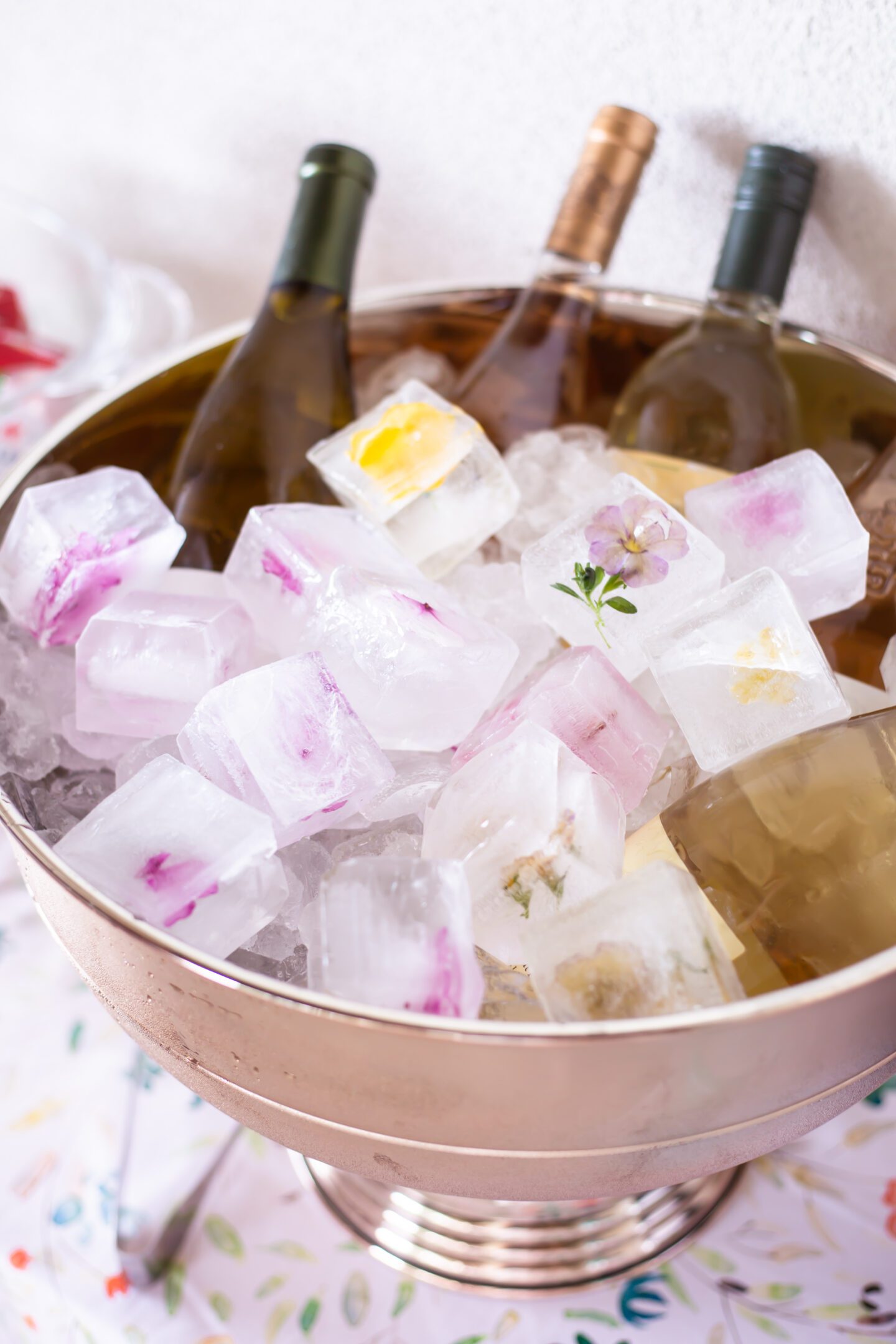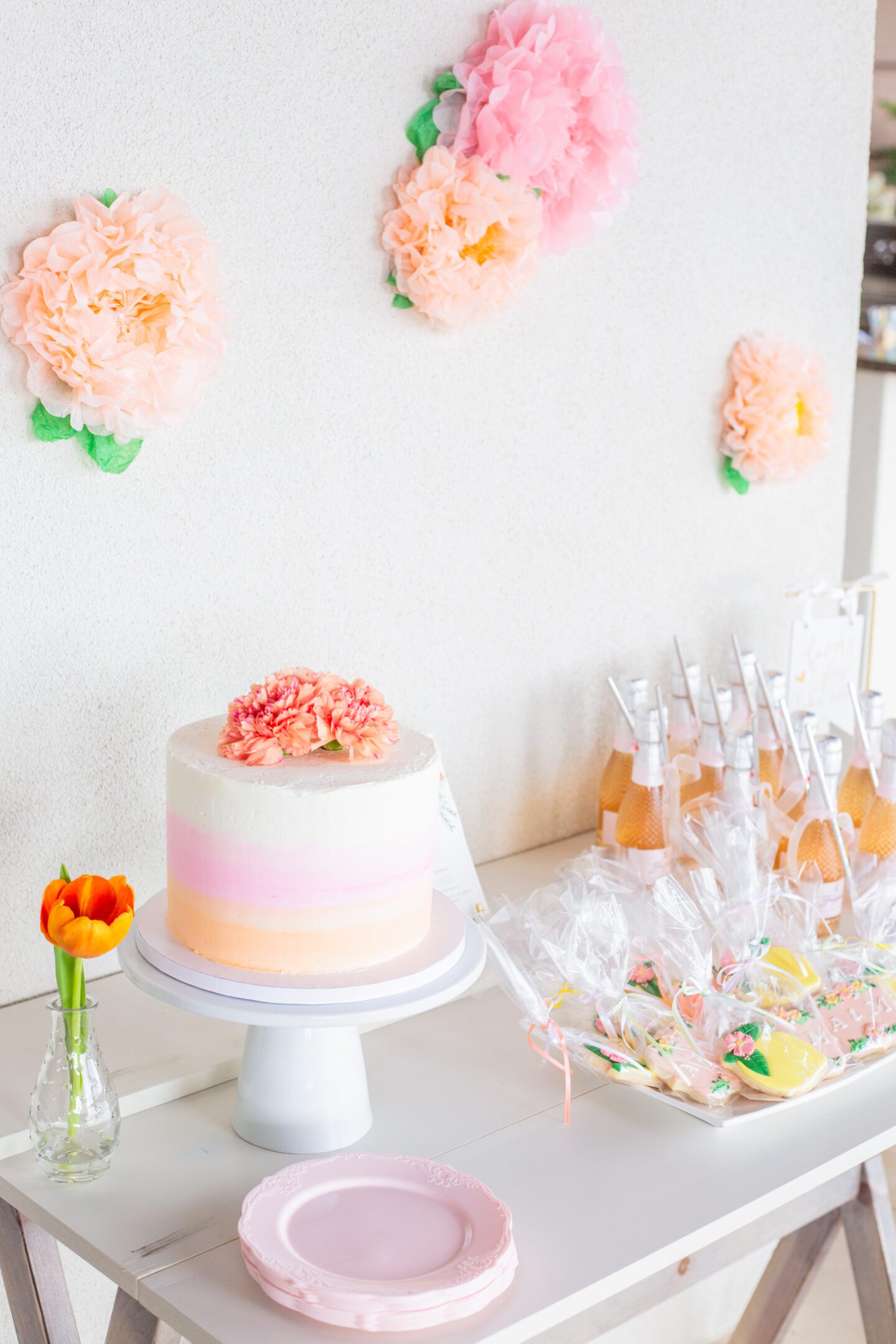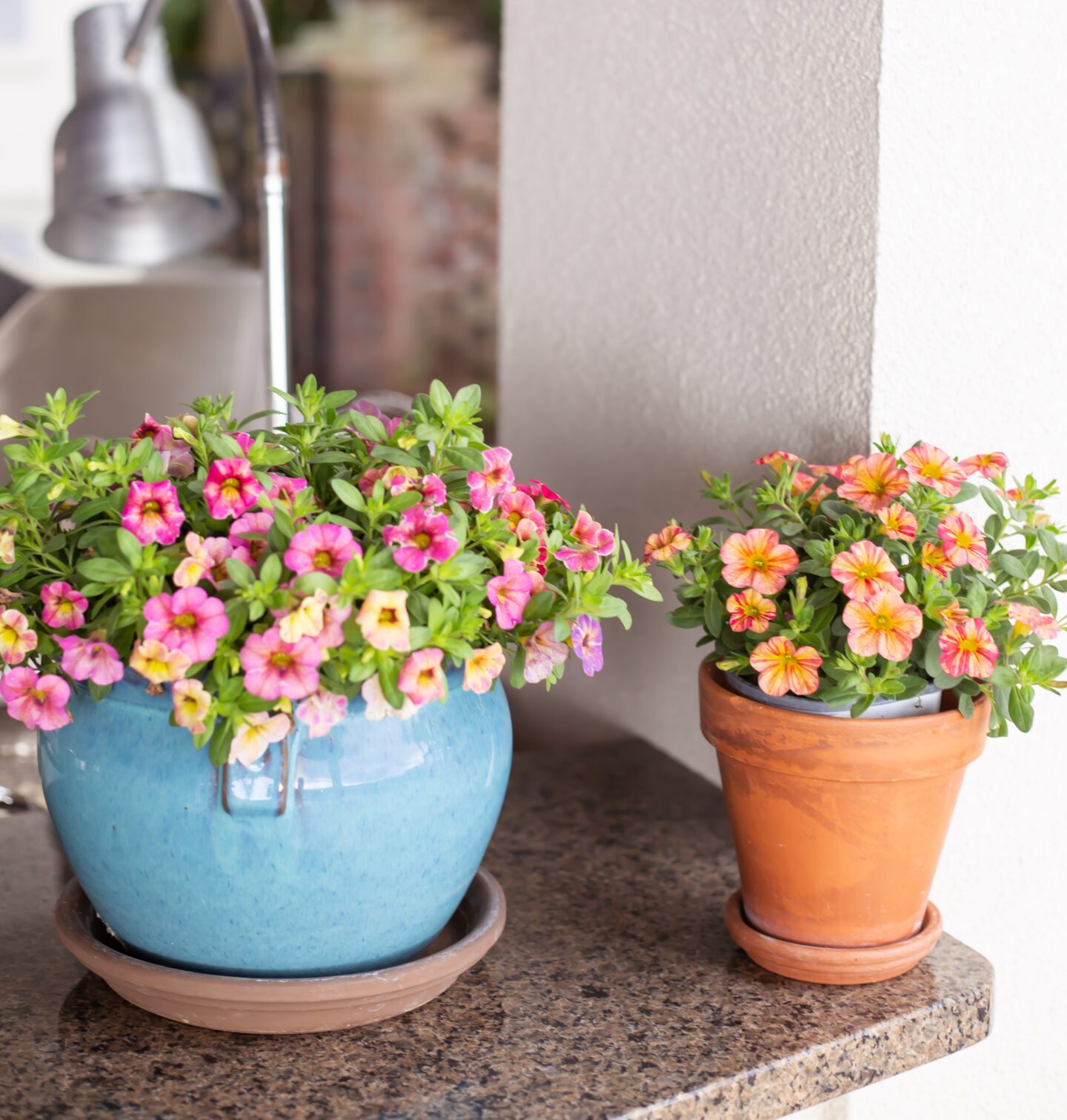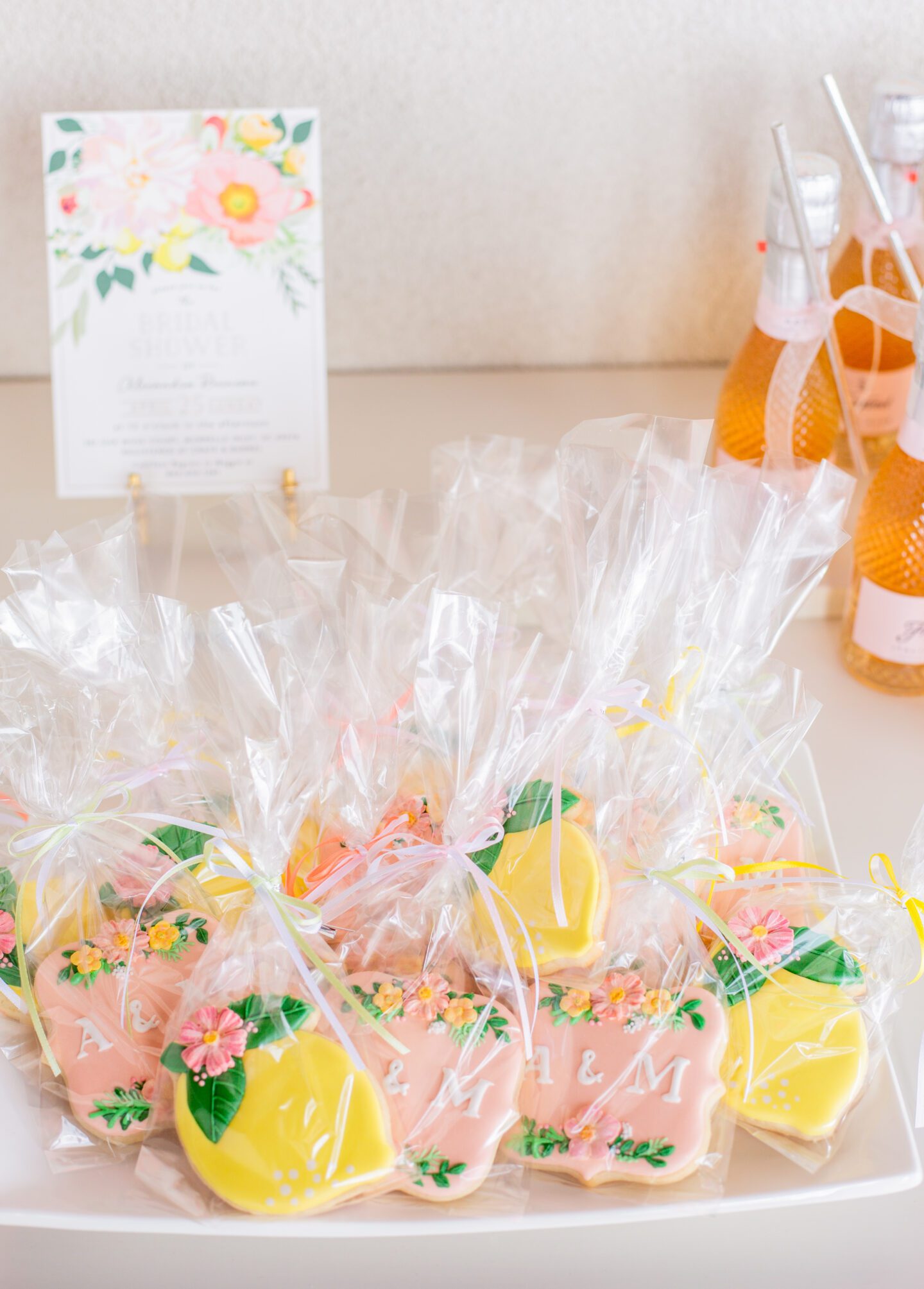 My sister surprised me with the prettiest cookies I have ever seen for the shower! They truly looked like pieces of art – how amazing are they? They are from Wildflour Desserts if you're local in the Myrtle Beach/grand strand area.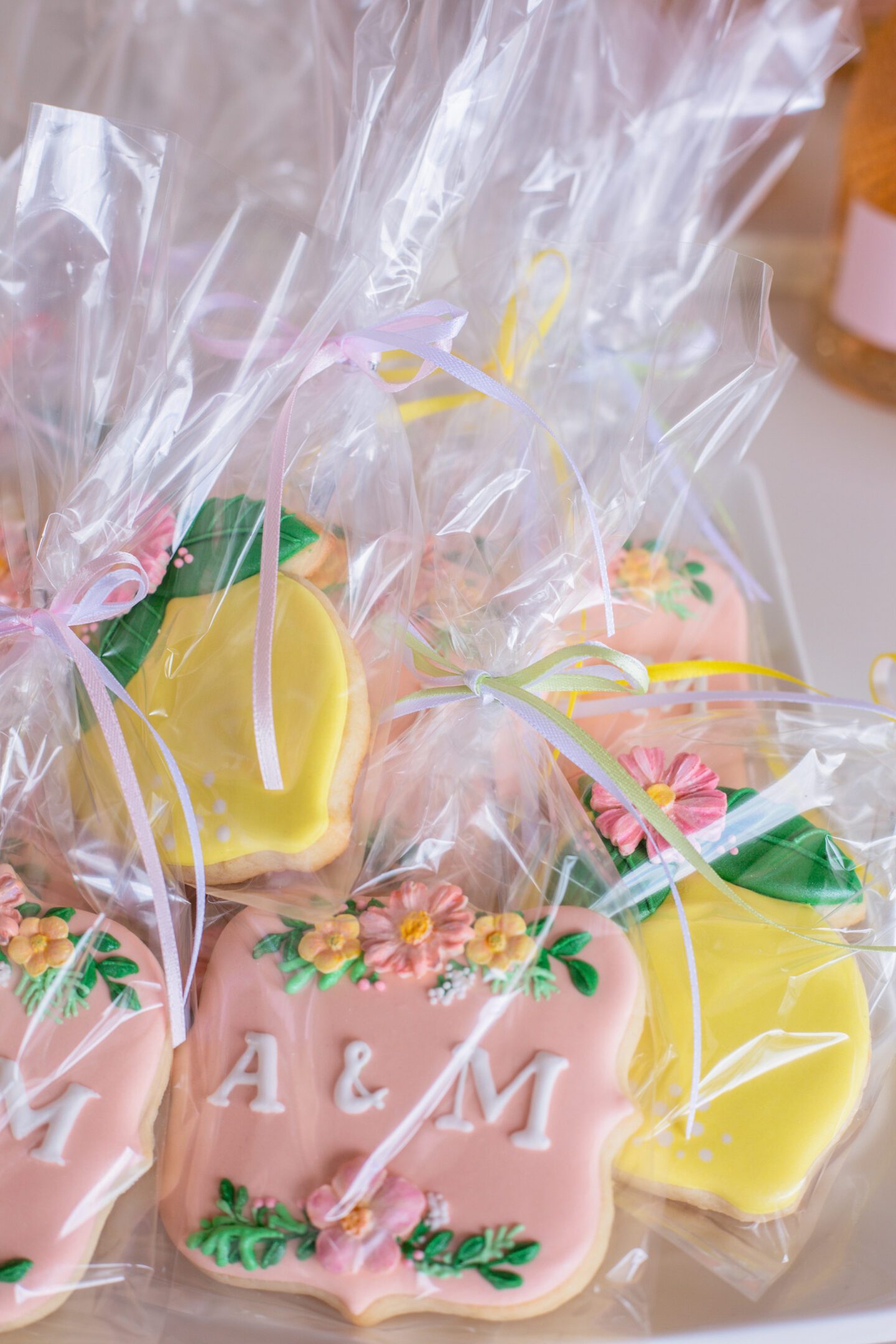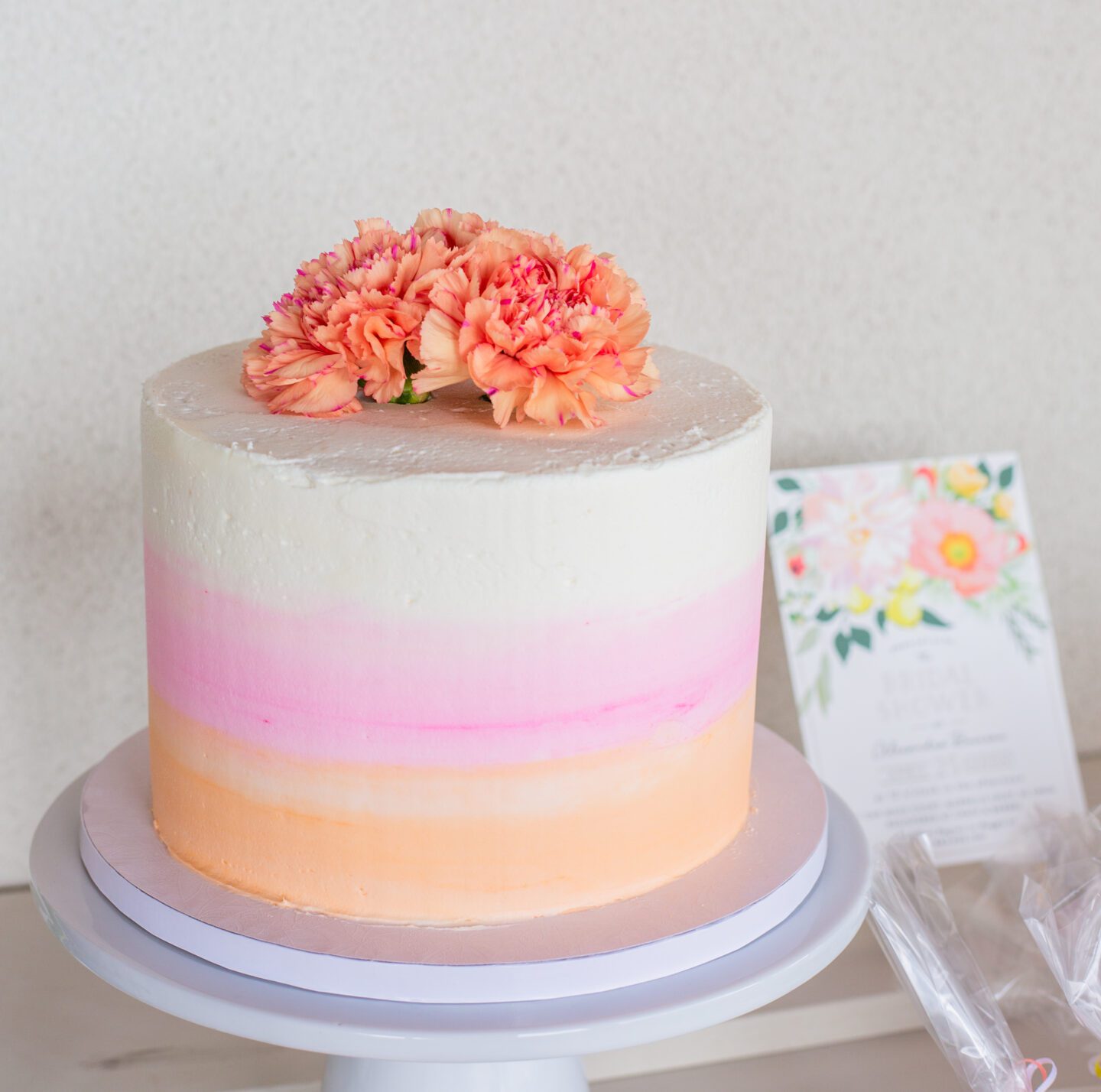 The cake was also truly another work of art! I almost didn't want to cut it, it was too pretty. And, it tasted just as good as it looked! Needless to say, I went back for seconds. The cake was from Two Girls and a Mixer (based in Myrtle Beach). Everything they make looks amazing!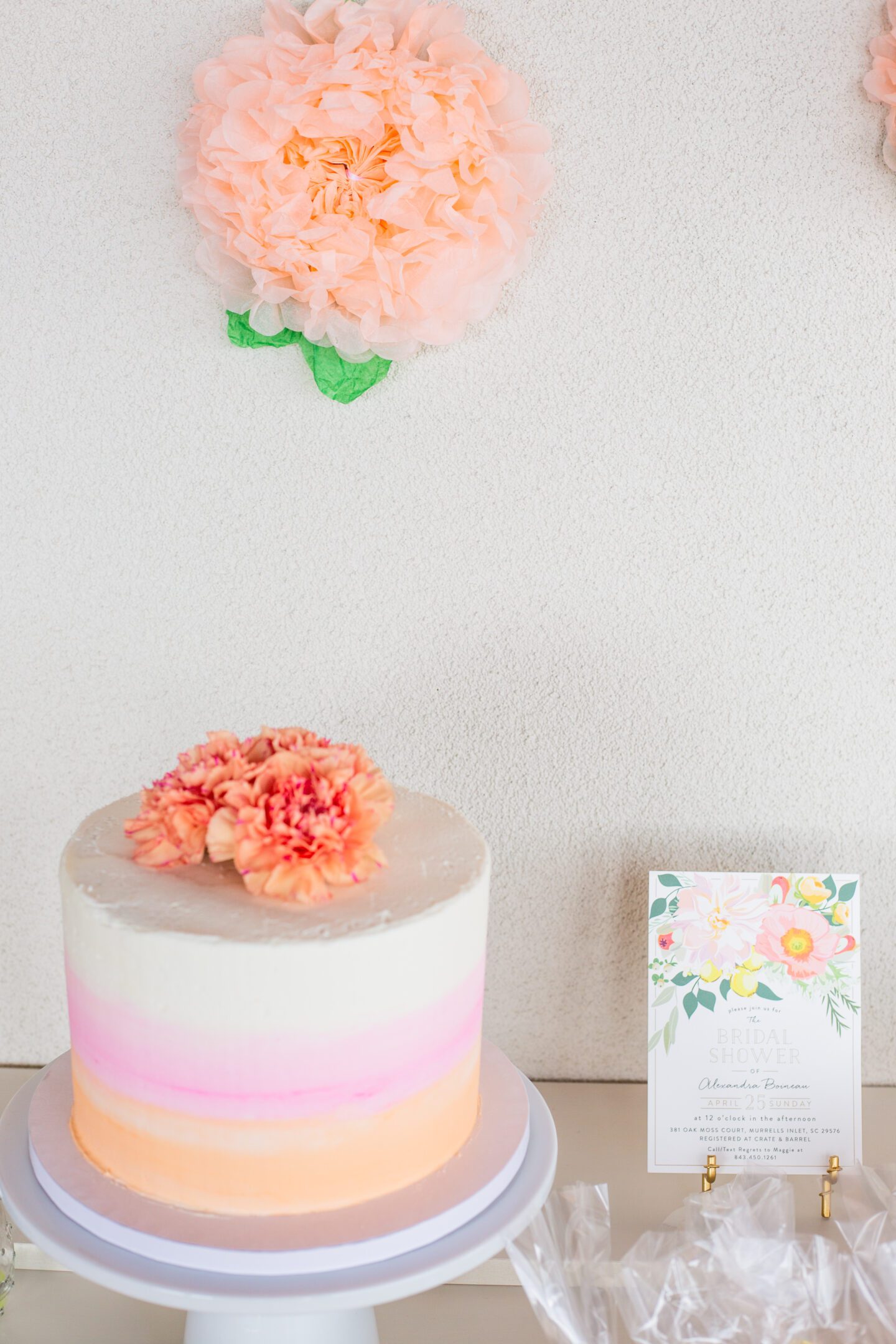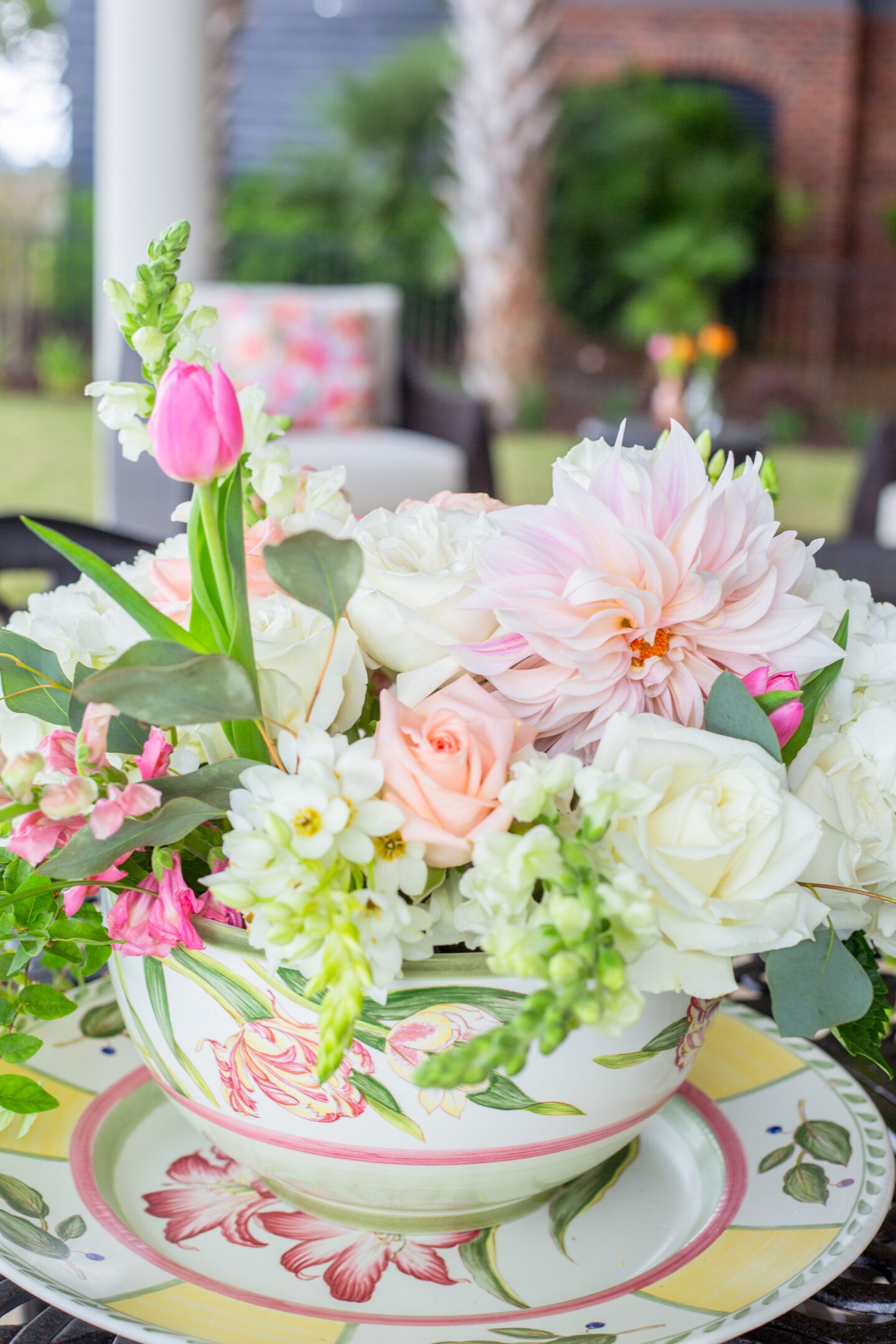 My mom did an amazing job putting together the floral arrangements for the tables. The flowers were purchased from Greenskeeper Florist and were absolutely beautiful! They are going to be doing the flowers for our wedding, too!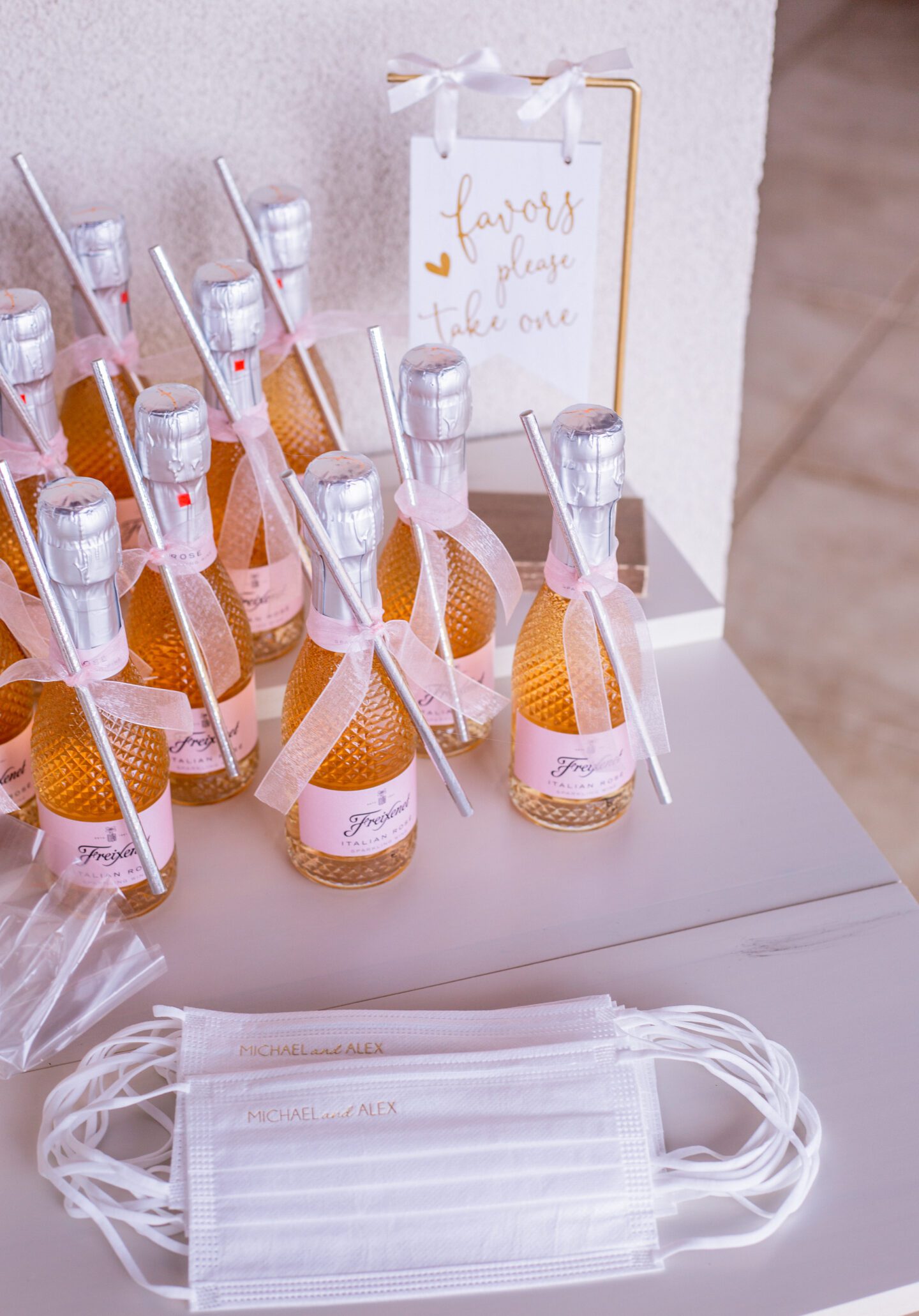 Cookies and rose splits for favors – can't go wrong with this combo, and they made for a pretty presentation!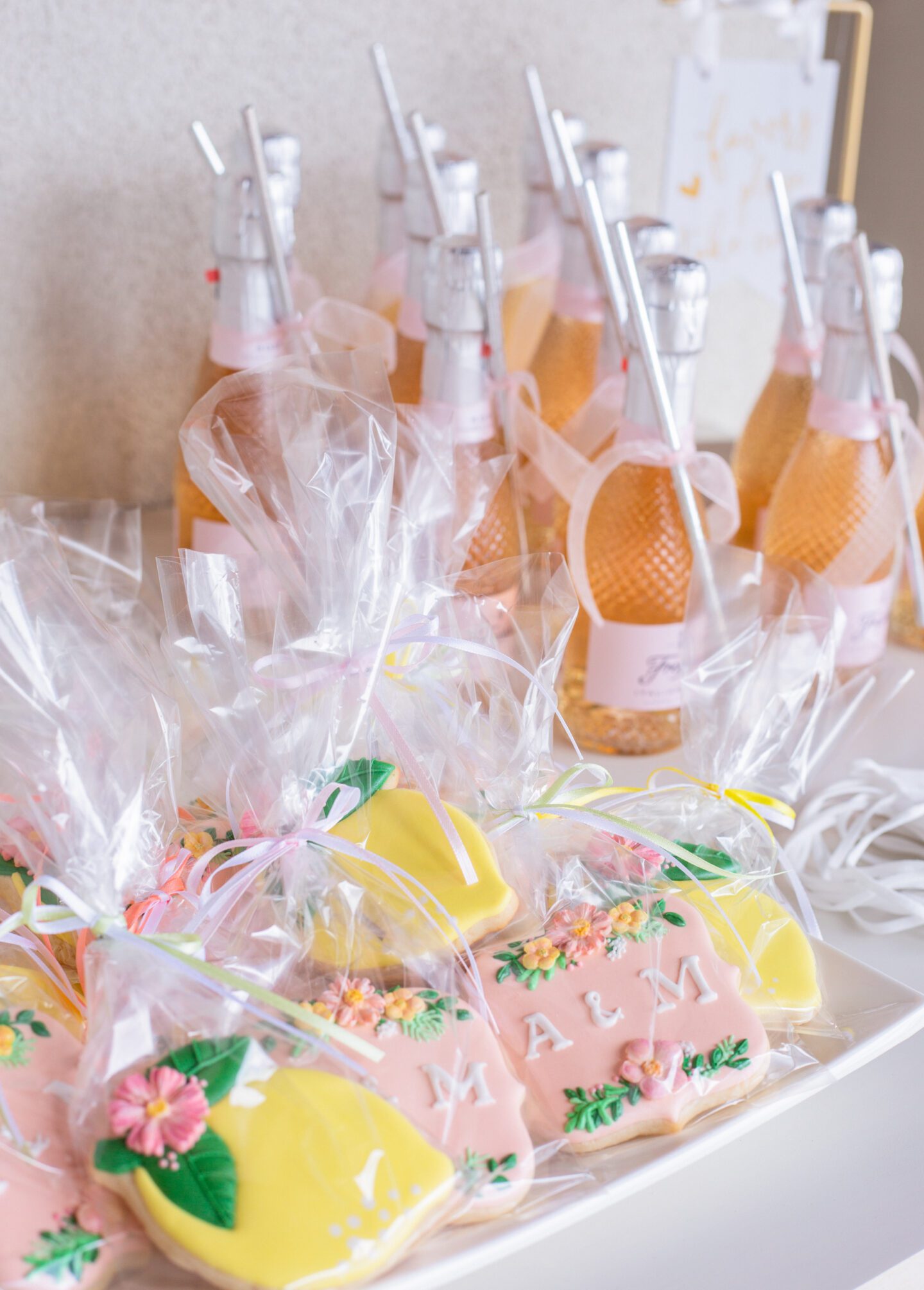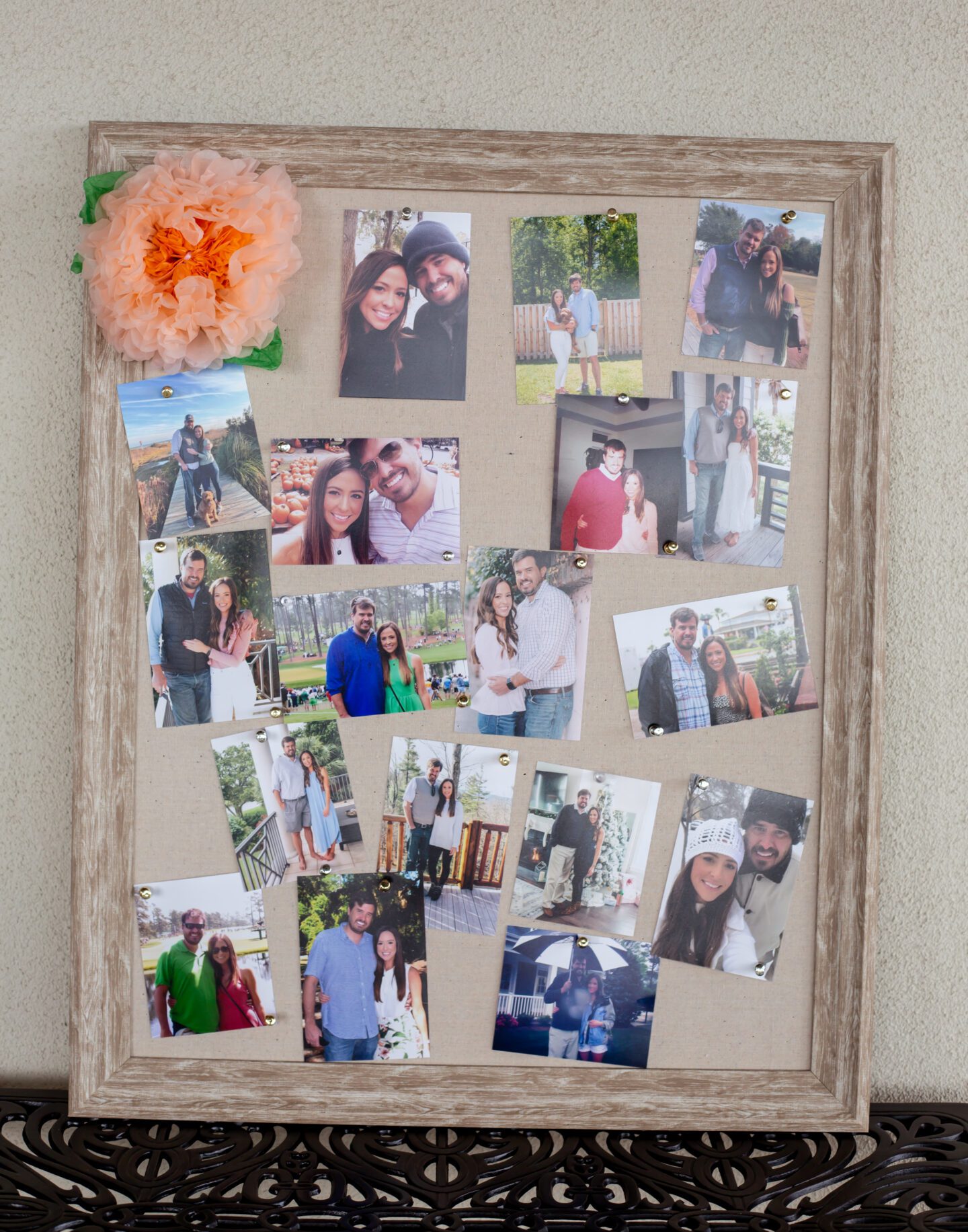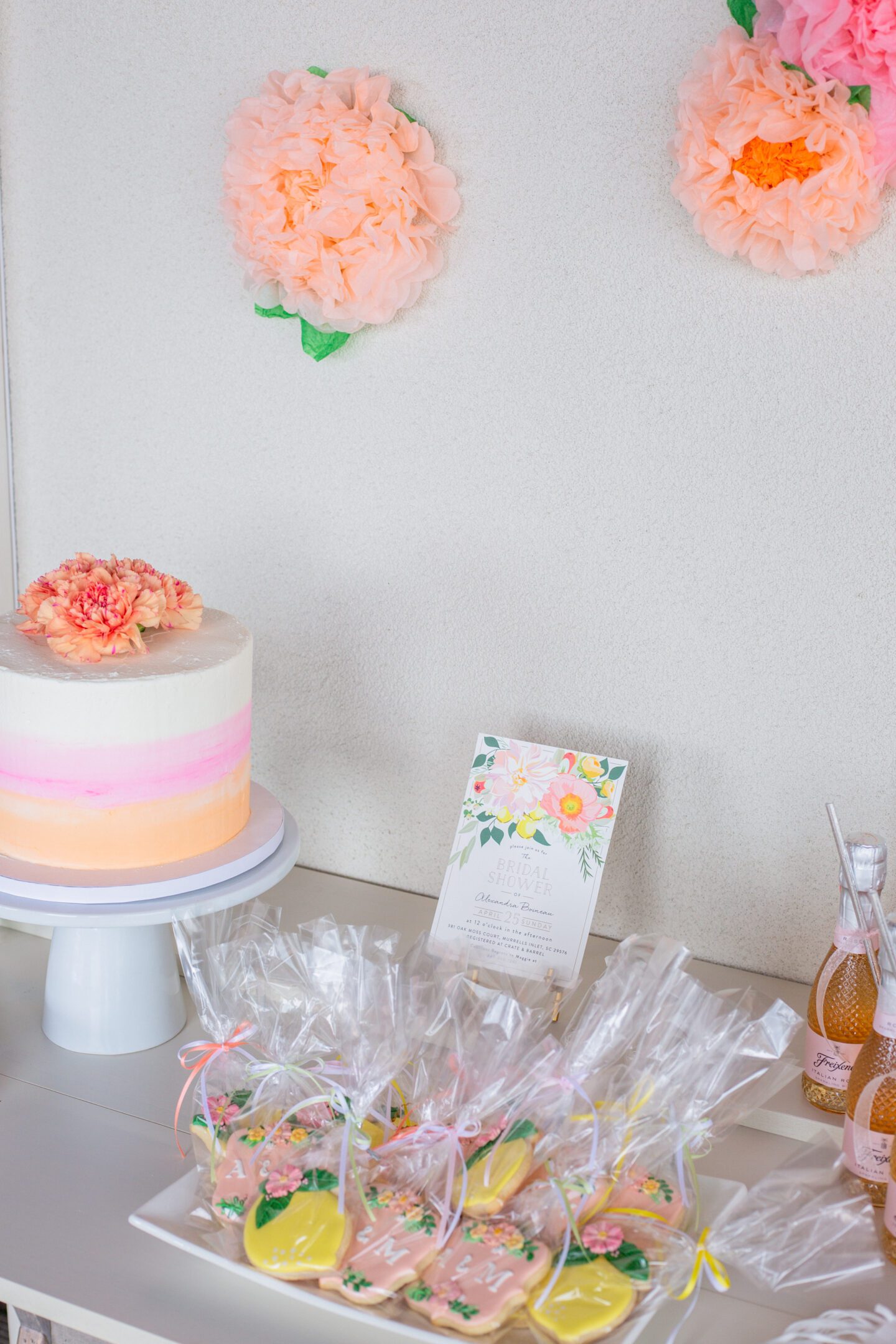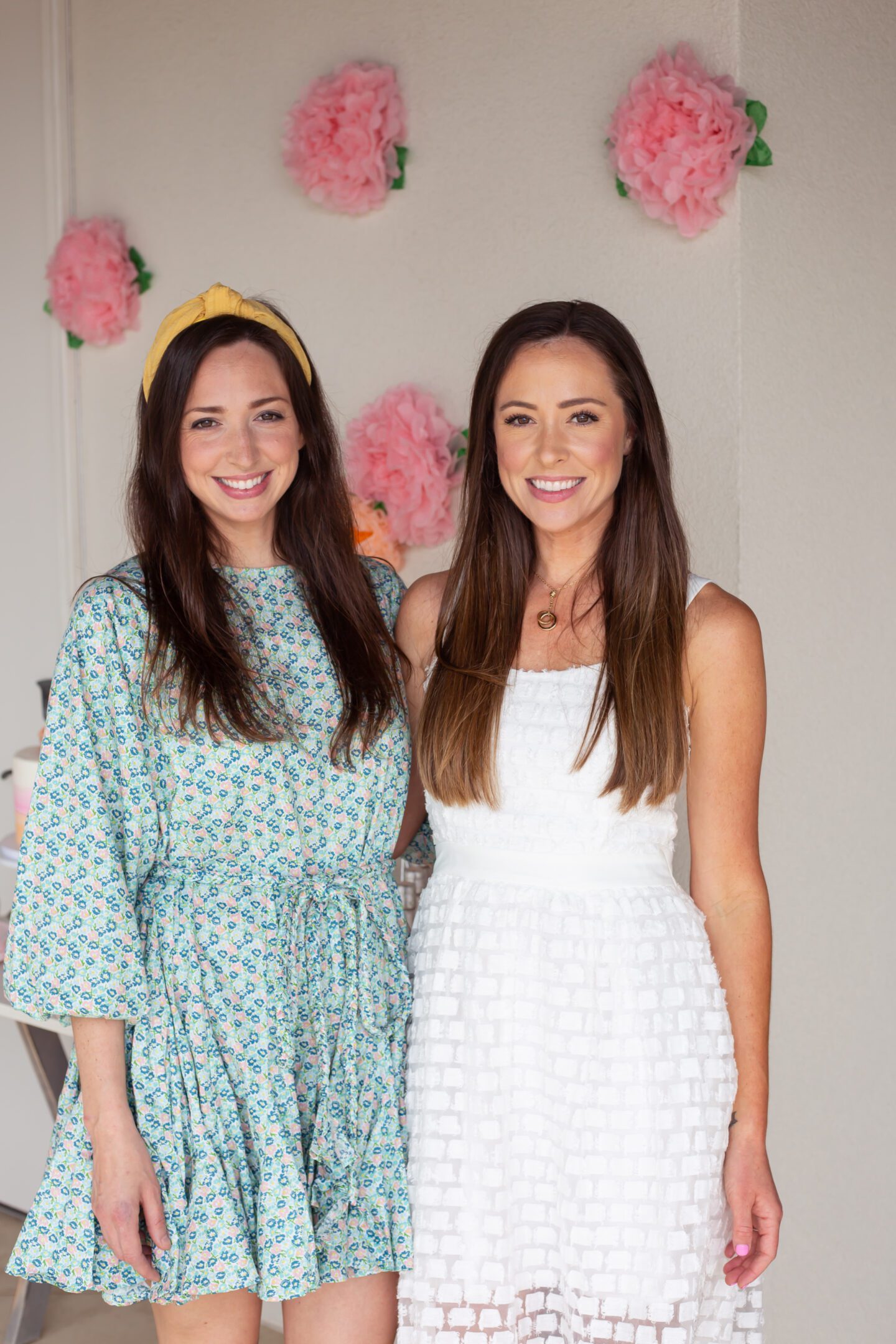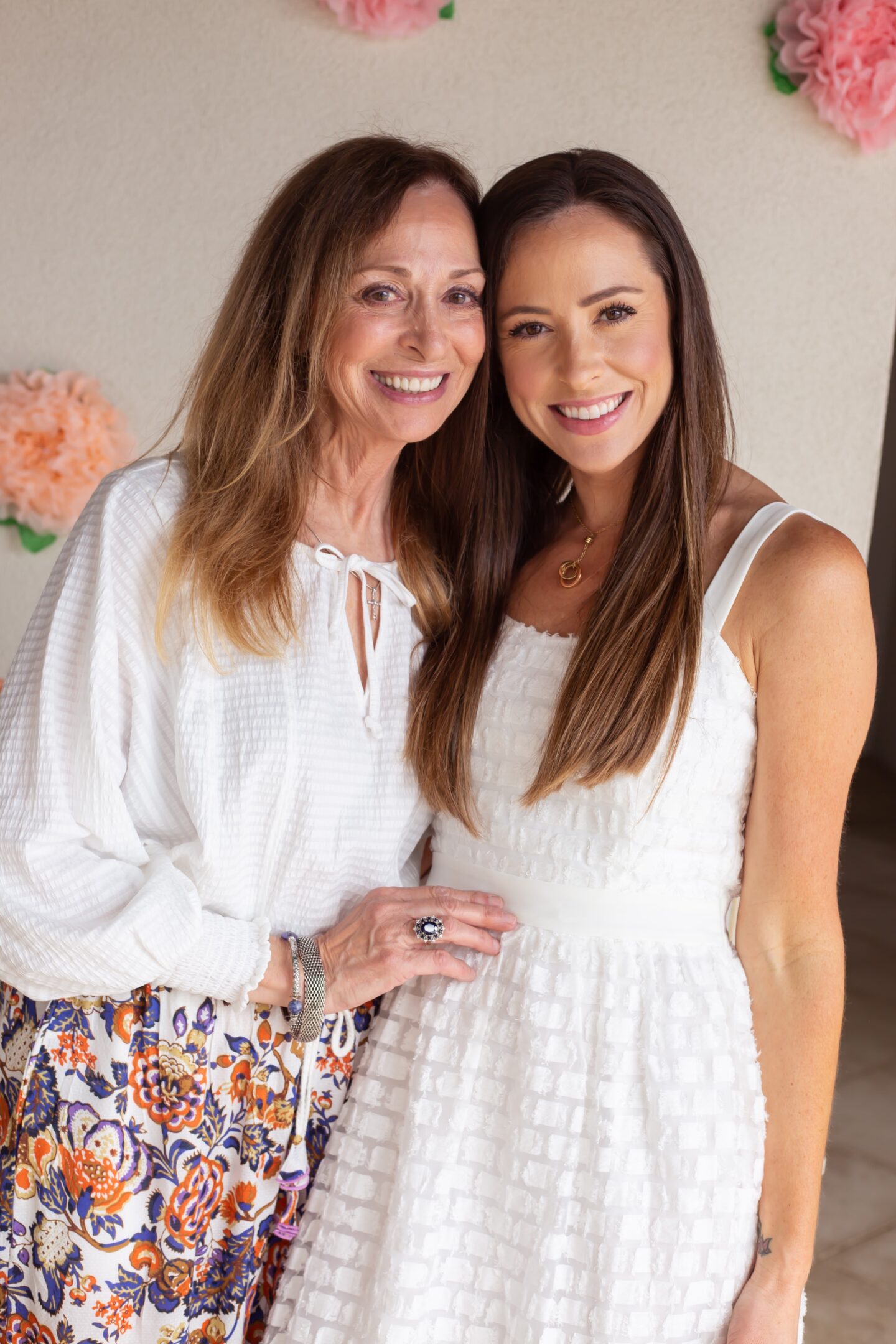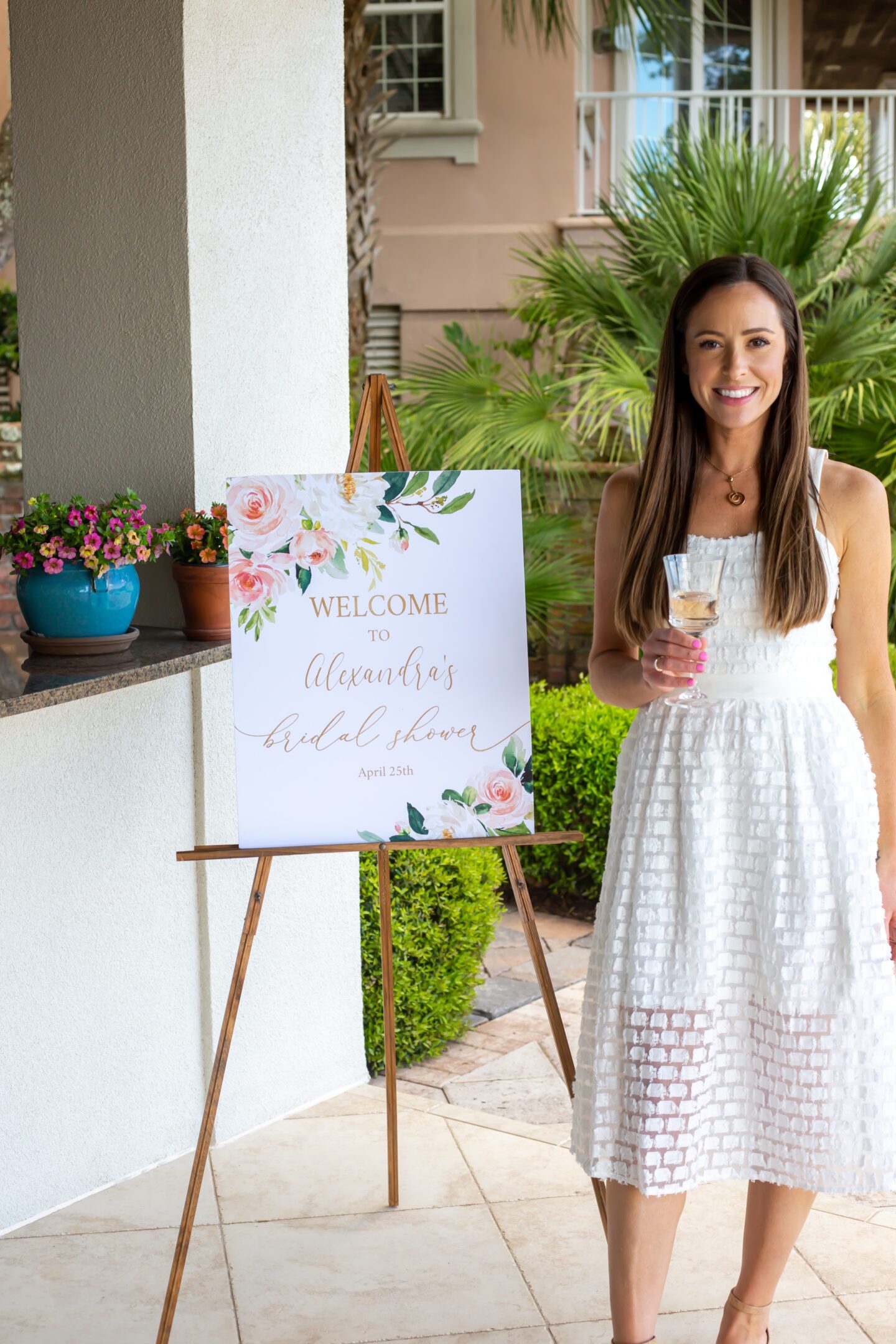 It was such a wonderful day, and I couldn't be happier with how everything turned out! So grateful to my mom and sister for planning it, and to the friends and family who celebrated with me.
Have a great week!

-A
Shop the Post: