This post is coming a bit late, but I hope everyone had a happy Mother's Day weekend! I spent Mother's Day with my family in Murrells Inlet, SC. The weather could not have been nicer – it was 75 degrees and not too humid – the best kind of day!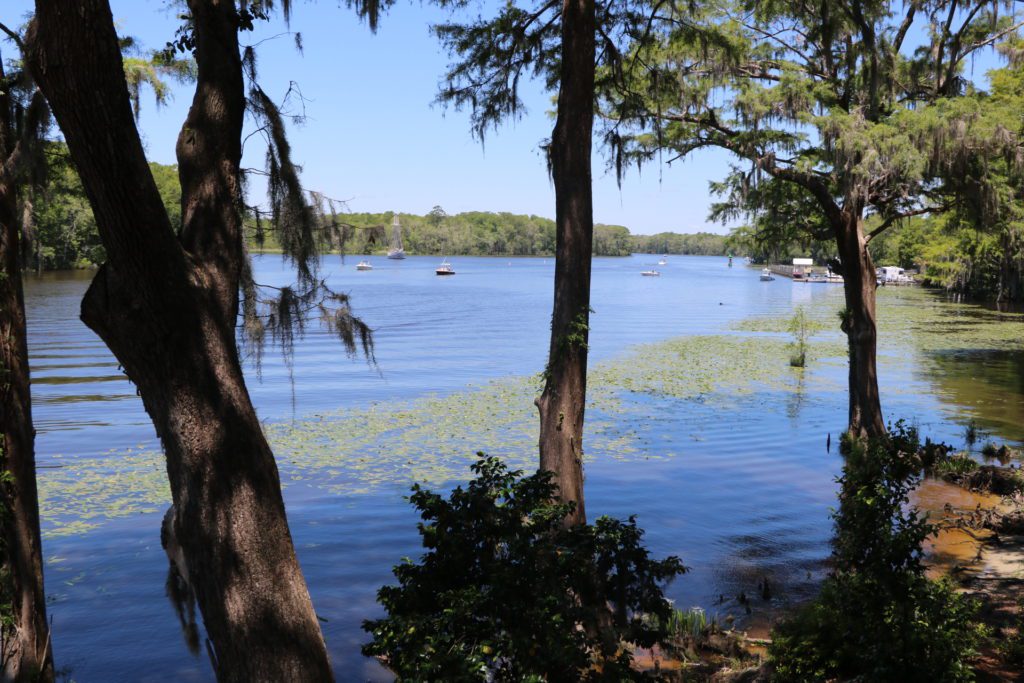 We had brunch at Wachesaw Plantation, which overlooks the Waccamaw River/Intracoastal Waterway. It is such a beautiful setting!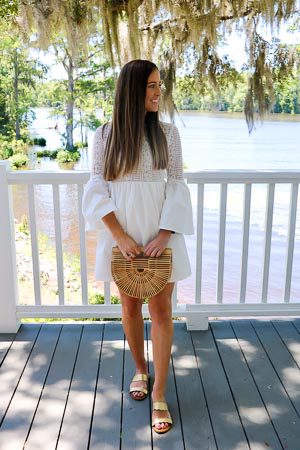 I wore this pretty, lightweight dress I purchased earlier this Spring – it has been a favorite! The bell-sleeves and lace detail make this dress so unique and special. And the back of the dress is just as beautiful!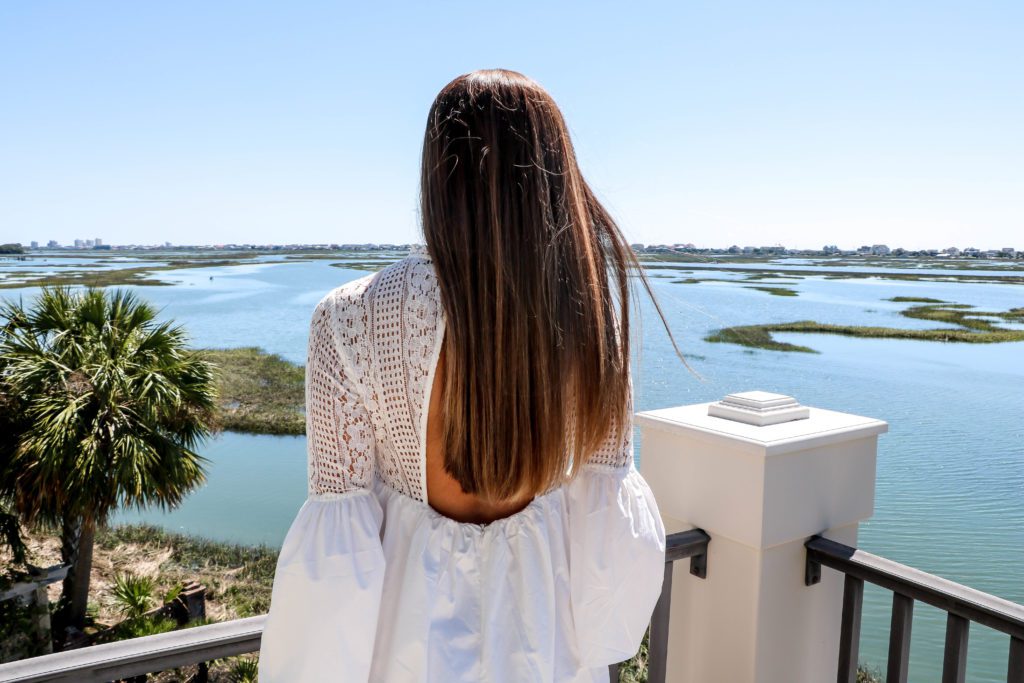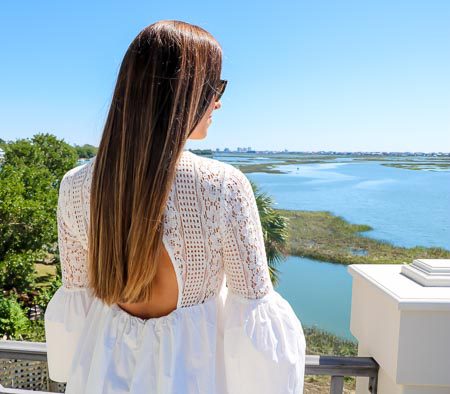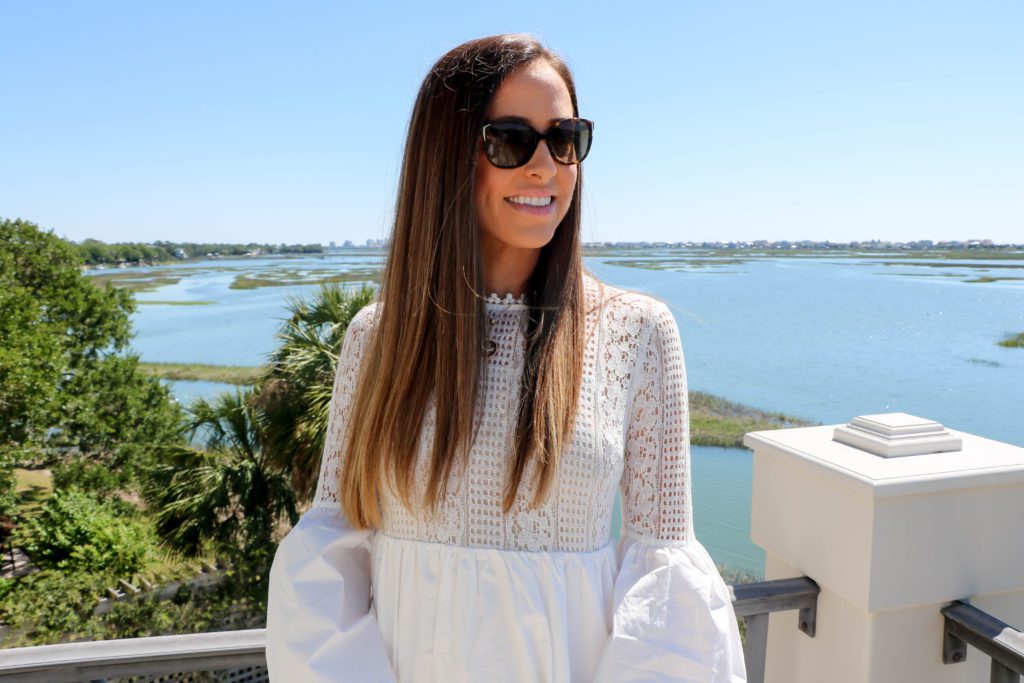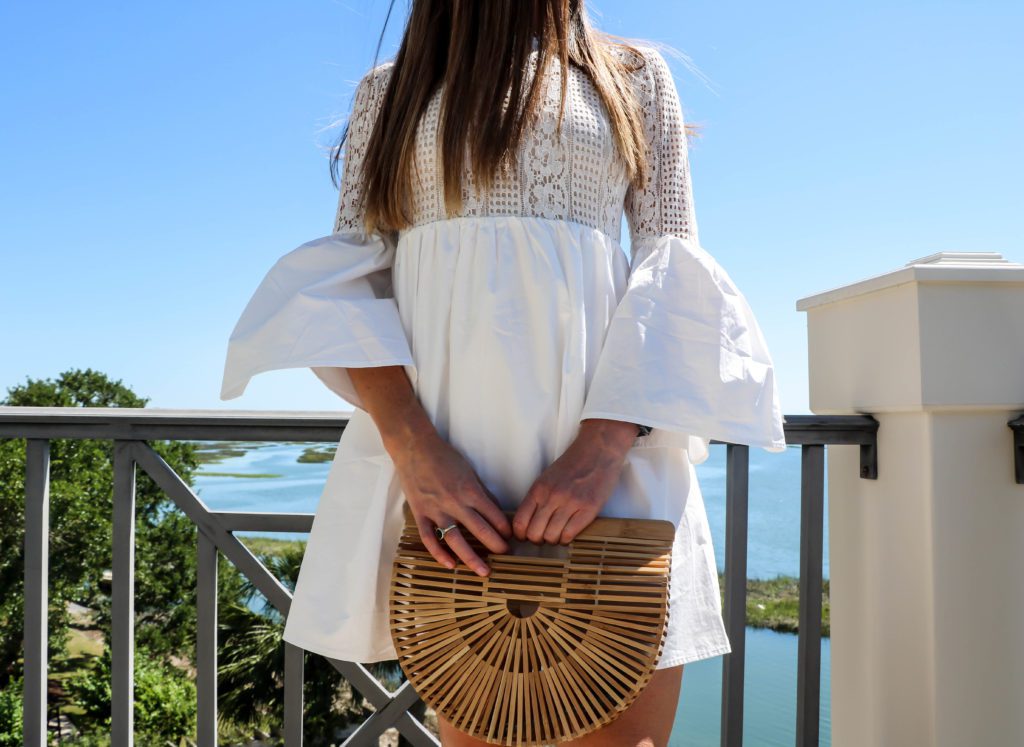 If you are looking for a bag that screams "Summer", look no further – the Cult Gaia Ark Bag (mine is the 'small' version in Natural) works perfectly with so many Summer looks. There is also a larger version, as well, along with several other styles and materials.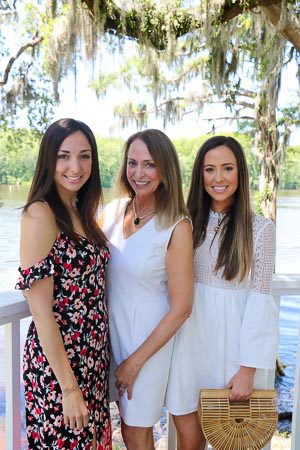 My pretty mommy and sister!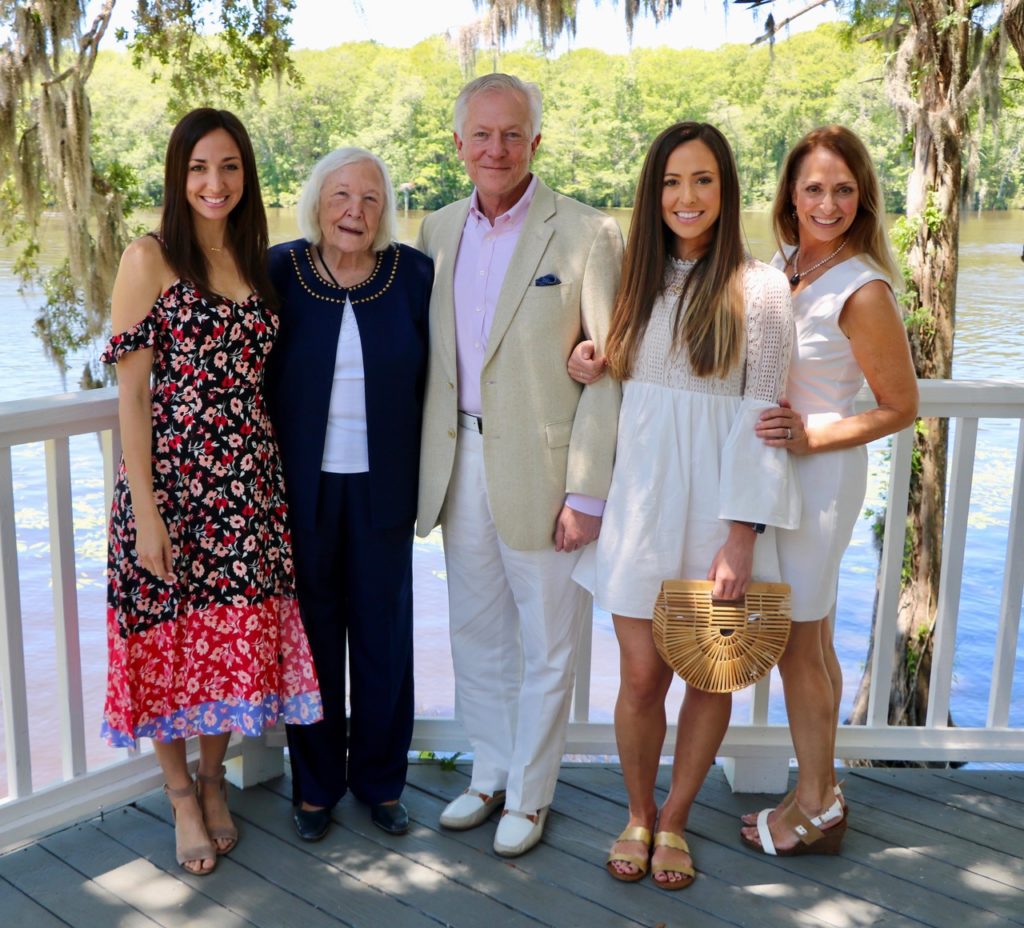 My sister, grandmother, dad, and mom
Thank you so much for reading! Hope you have a wonderful week!
-The Beach Belle
Shop The Look: