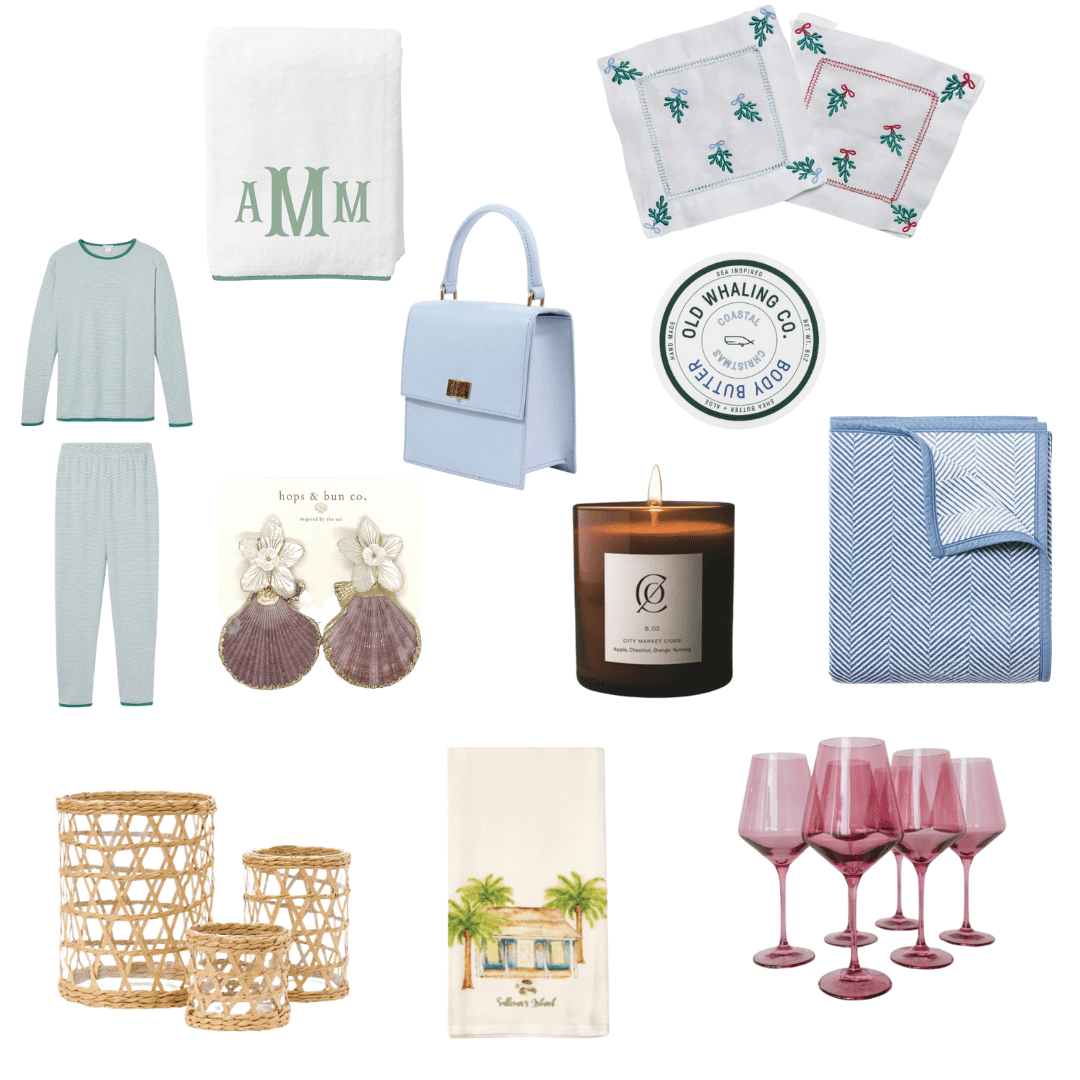 I know… it's not even Halloween and I'm sharing a holiday gift guide! While there are still 59 days until Christmas, I know many of us like to start shopping early, especially this year when there are supply chain issues that are likely to cause delays.
In a world where you can order almost anything from Amazon and have it delivered the next day, I am going to try to do most of my shopping this year at small businesses. There are so many incredible small businesses out there, and I chose to focus on them for my first gift guide of the season!
It's easy to put together a gift guide when all of the items you feature are those that you absolutely love! I own almost everything featured in this guide, and can truly say these pieces are some of my favorites. Many of these businesses are based locally/have storefronts in Charleston, which makes me even happier!
In the above collage you'll find everything from a beautiful handbag, the comfiest pajamas, colored wine glasses, and monogrammed hand towels.
Happy Christmas shopping!
-A