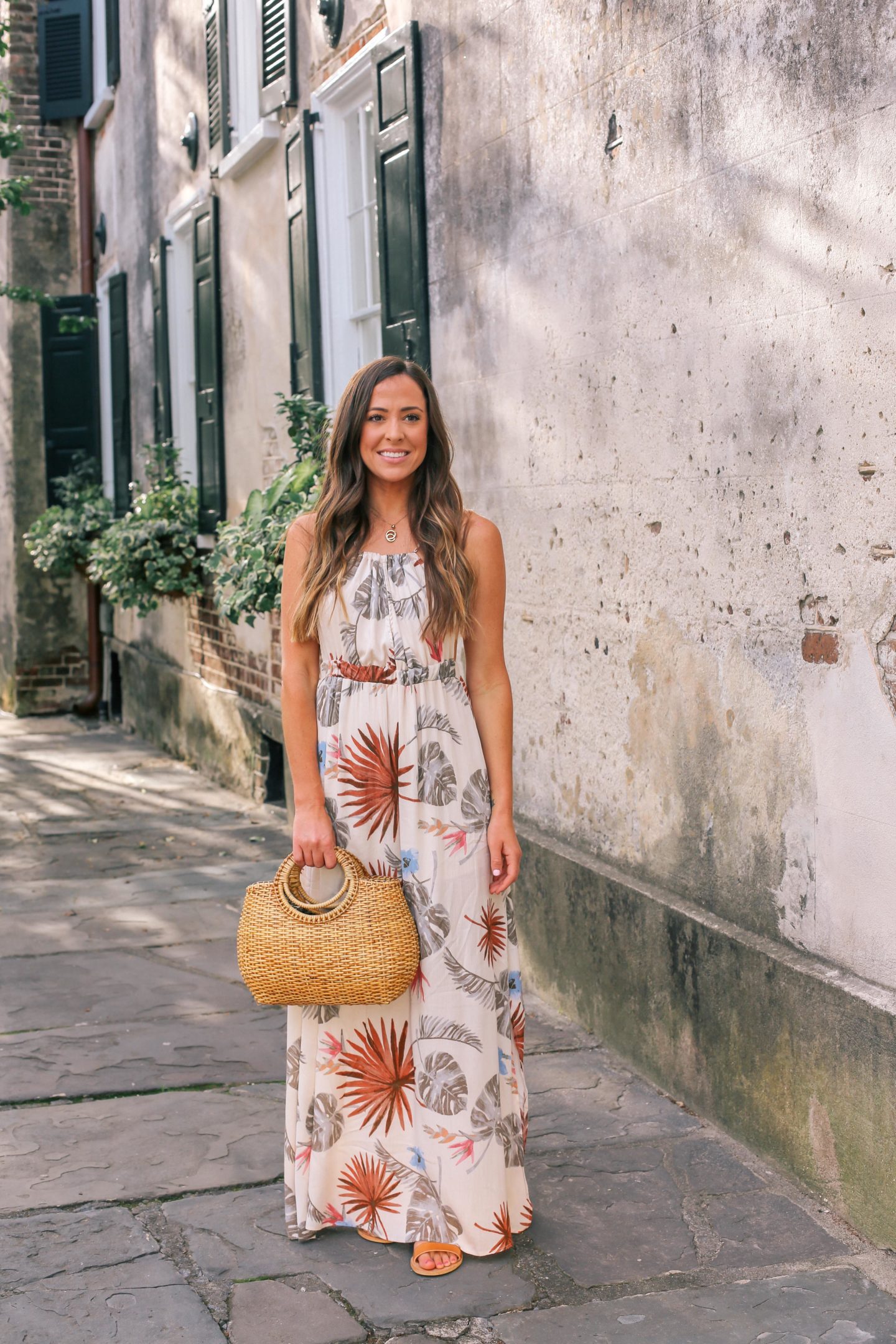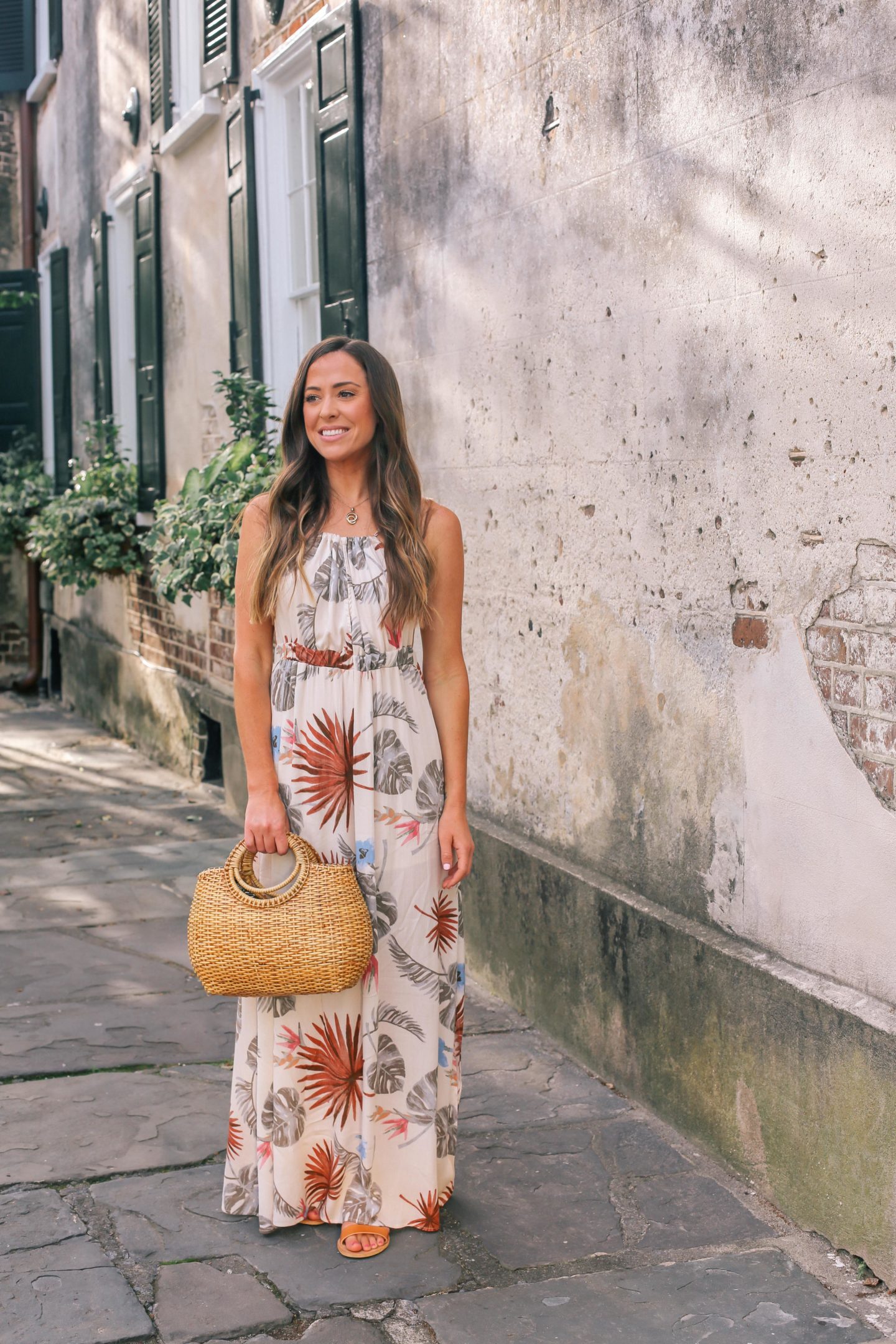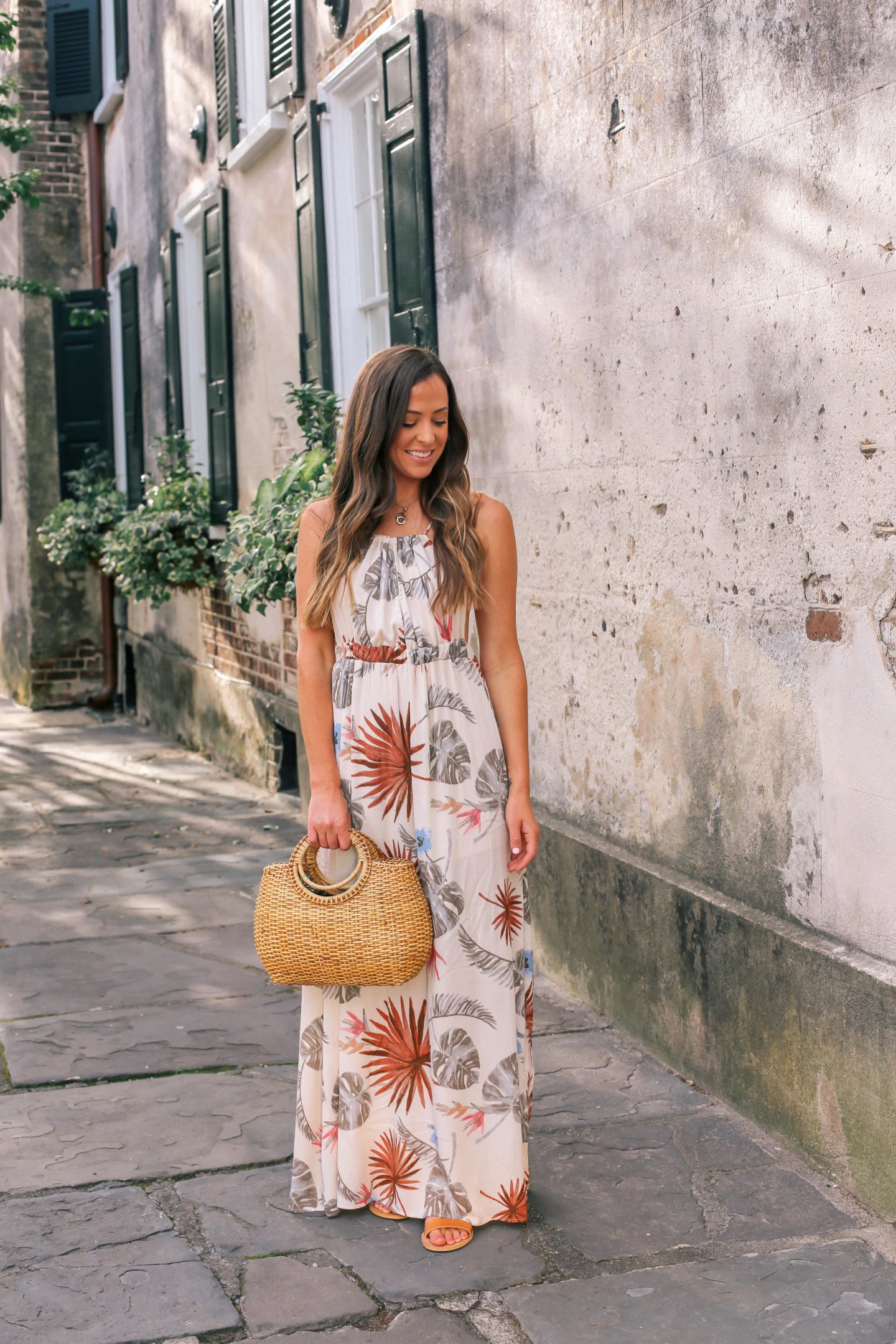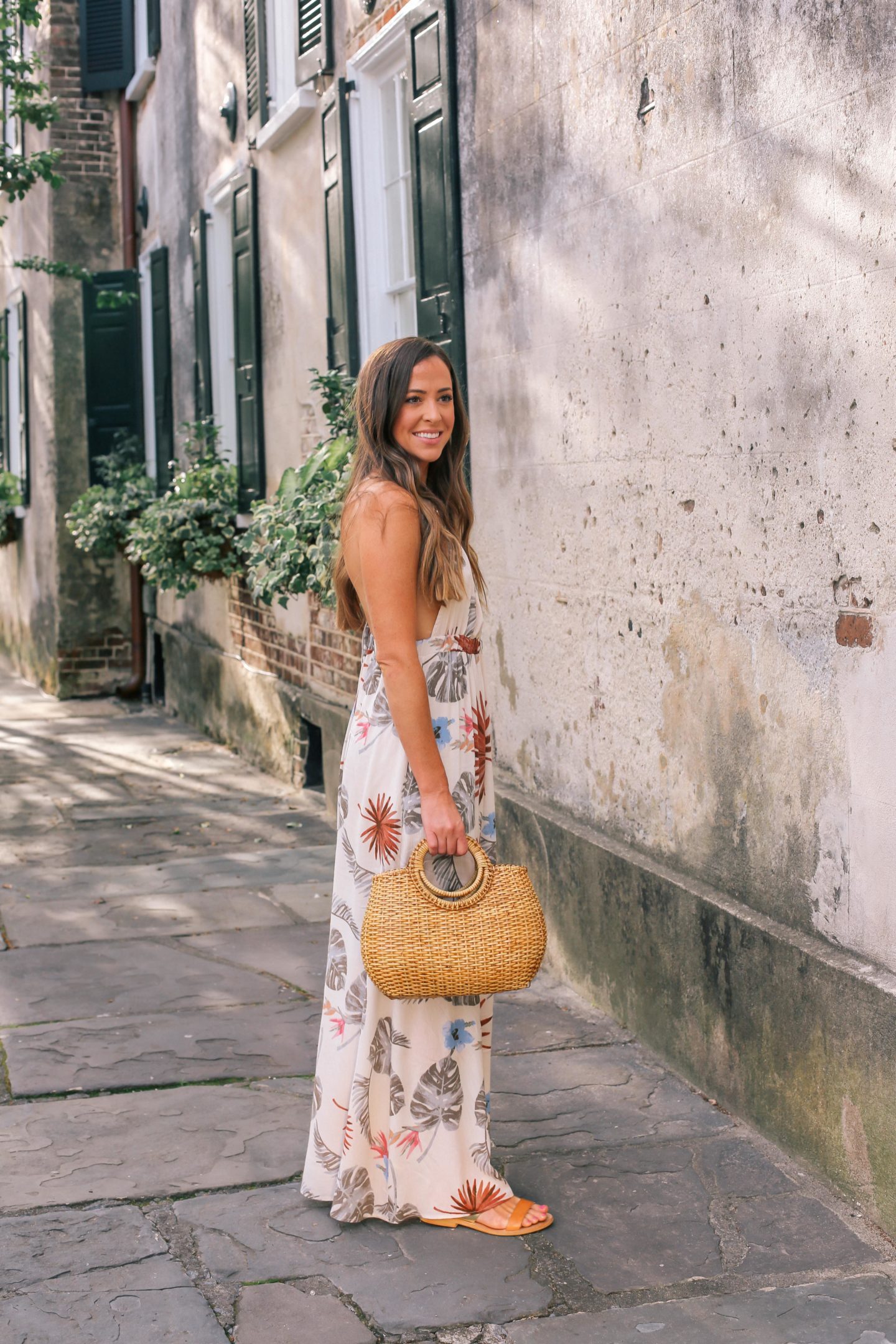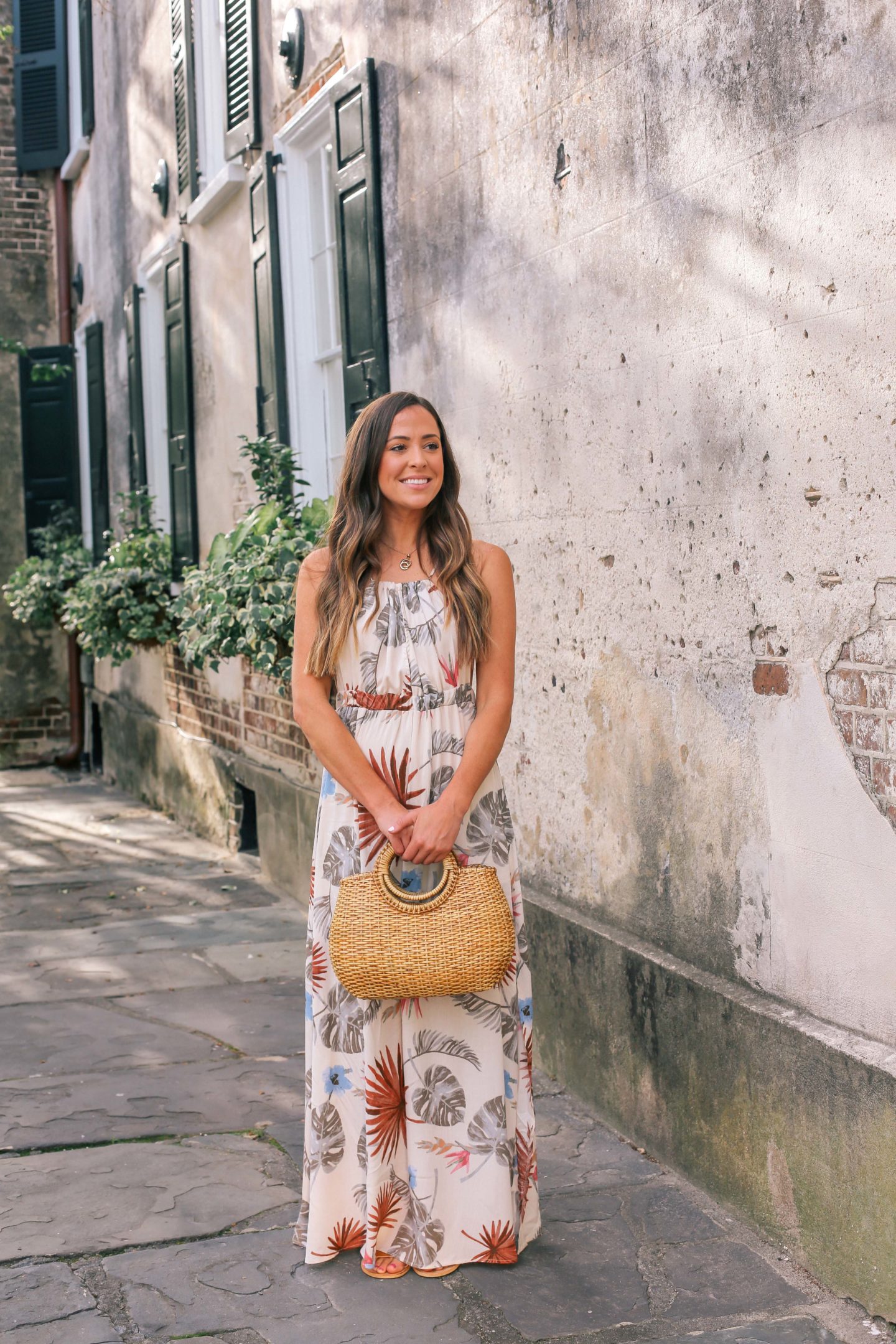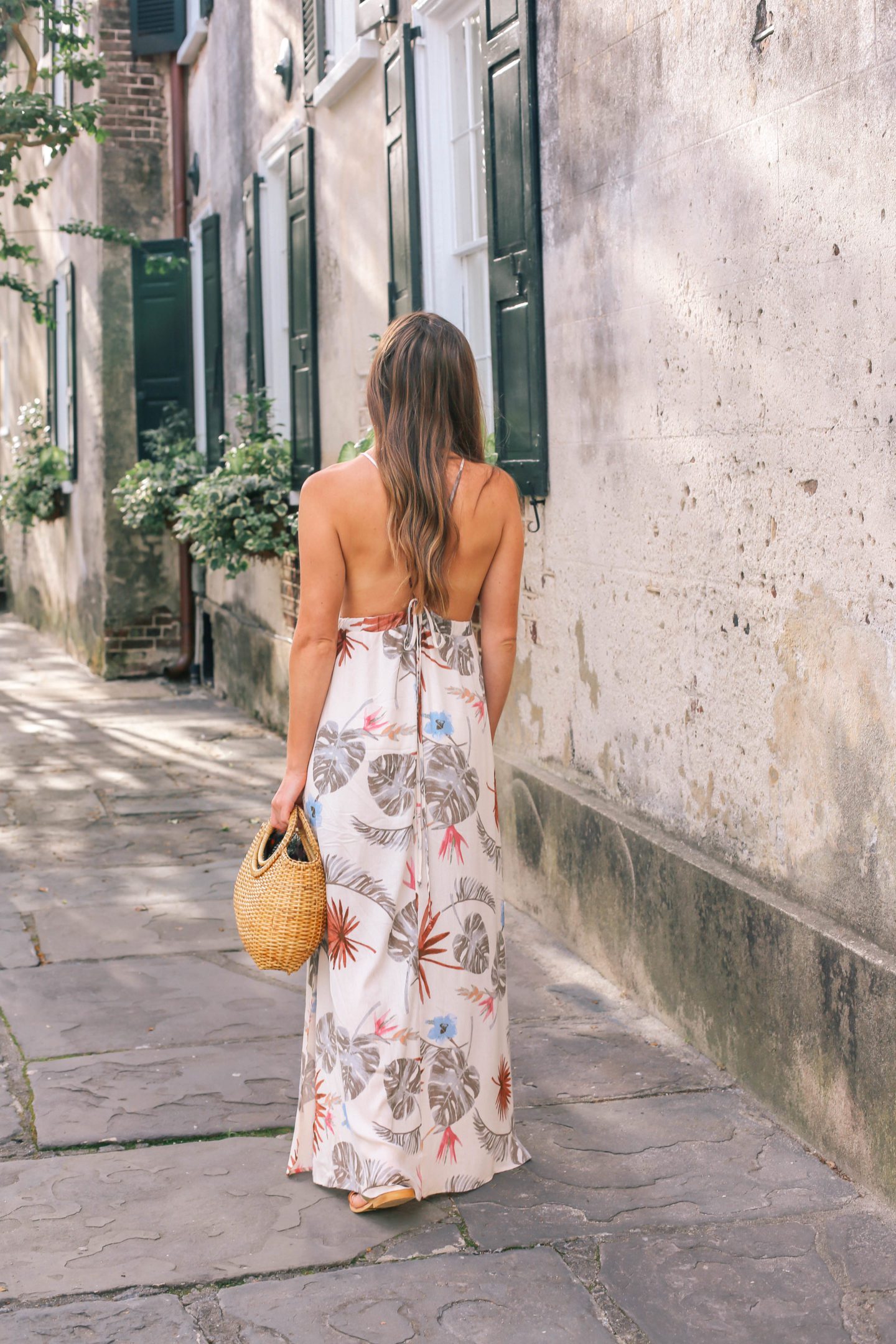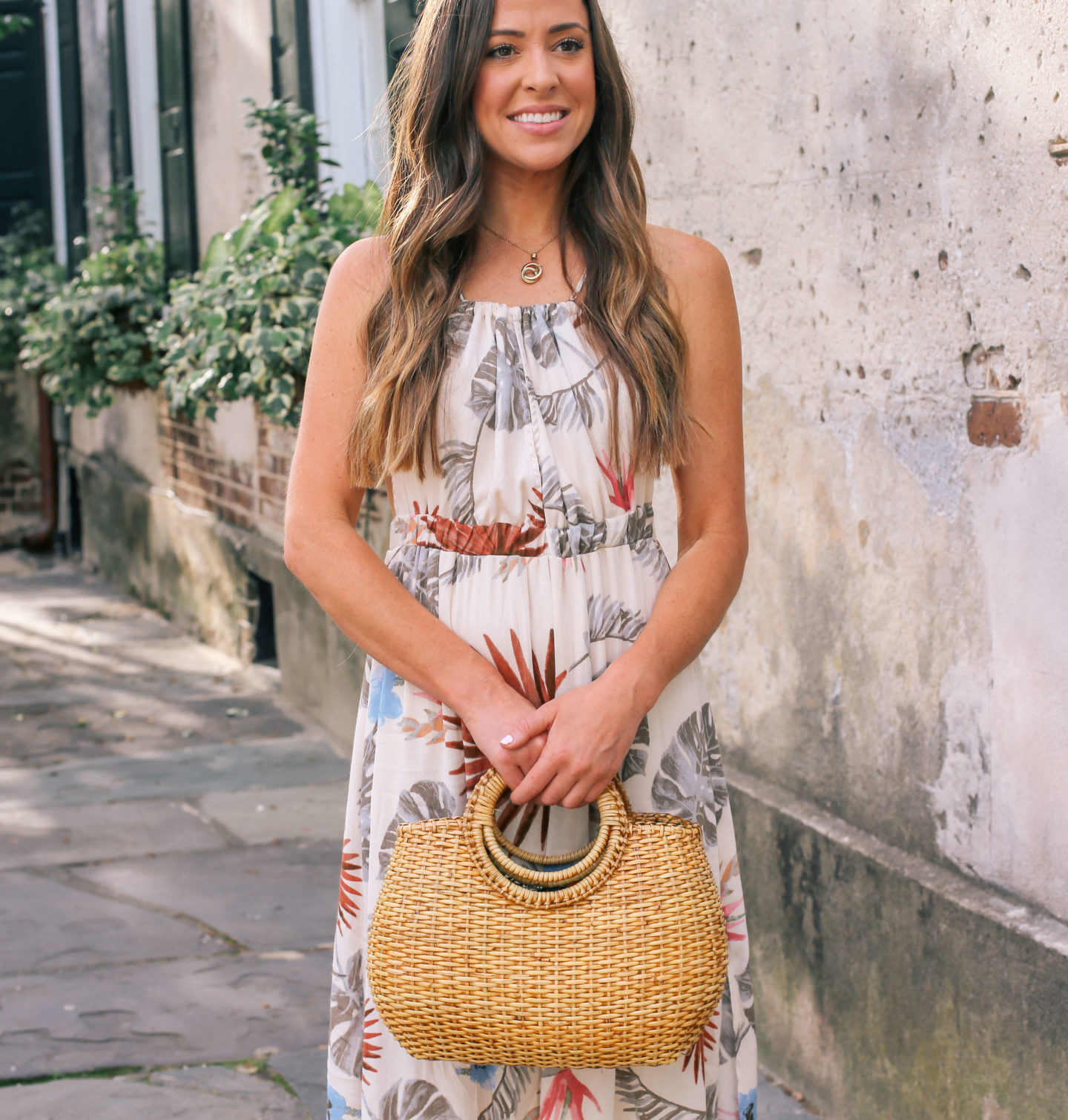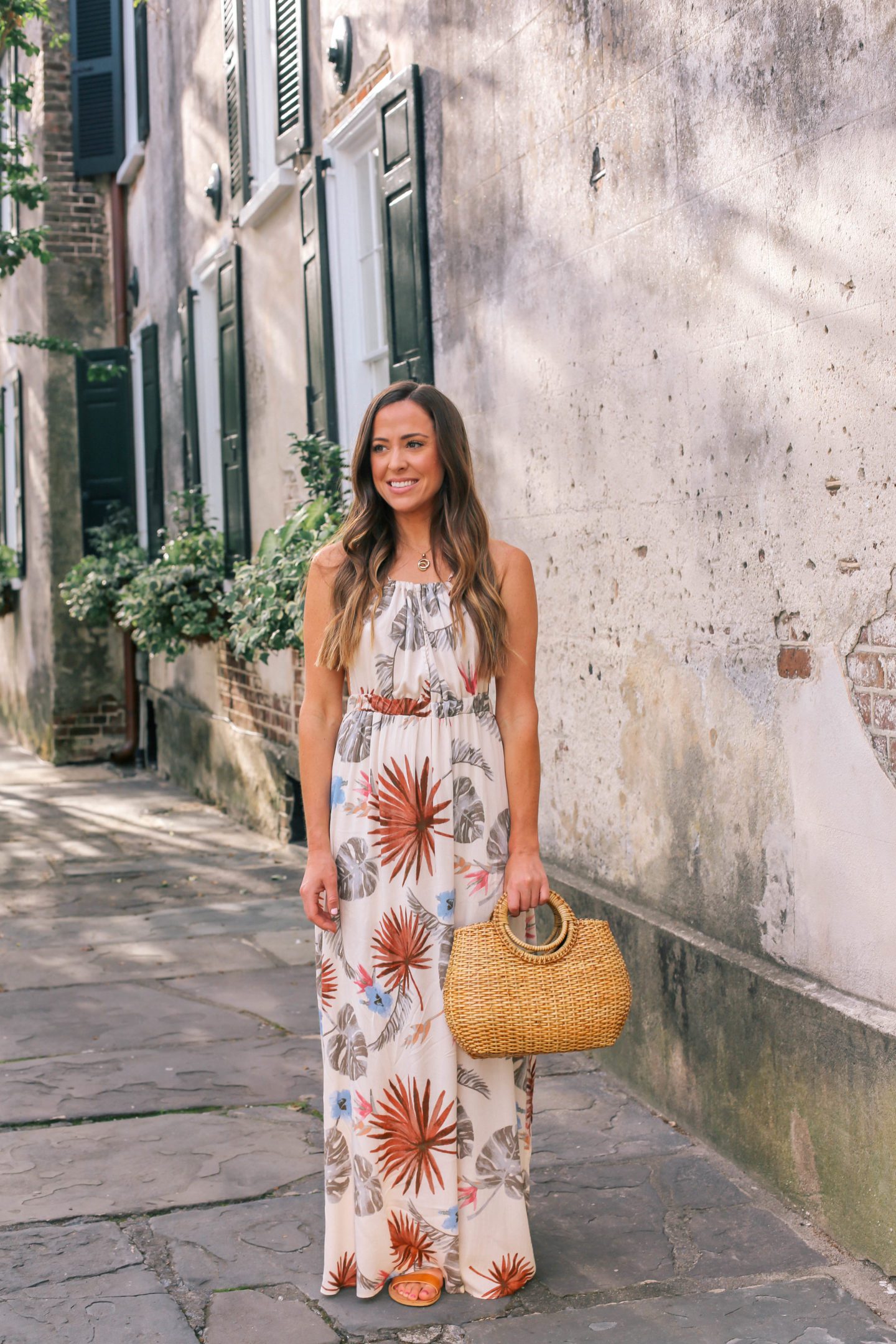 maxi dress | bag | shoes
Happy Wednesday! It's hard to believe that Memorial Day Weekend is already here – is it just me, or is this year flying by?
You may be able to tell from my Instagram that I am loving maxi dresses lately! The one I'm wearing here is under $50 and would be perfect to wear on vacation (or just a summer night out)! I fell in love with the color palette and also the tie back detail when I purchased the dress online, but loved it even more when I received it as the fabric is SO soft and lightweight.
Ellen & James sent me the cutest basket bag to add to my (growing) collection of straw bags. I love the round handles and the unique shape! I have several bags from Ellen & James – they are all very high quality and are some of my favorite bags in my closet. They also just released a brand new collection of bags and they are all gorgeous!
Wearing this outfit makes me ready for a vacation! Does anyone have any fun travel plans for the holiday weekend? Would love to hear!
-The Beach Belle
Shop the Look: