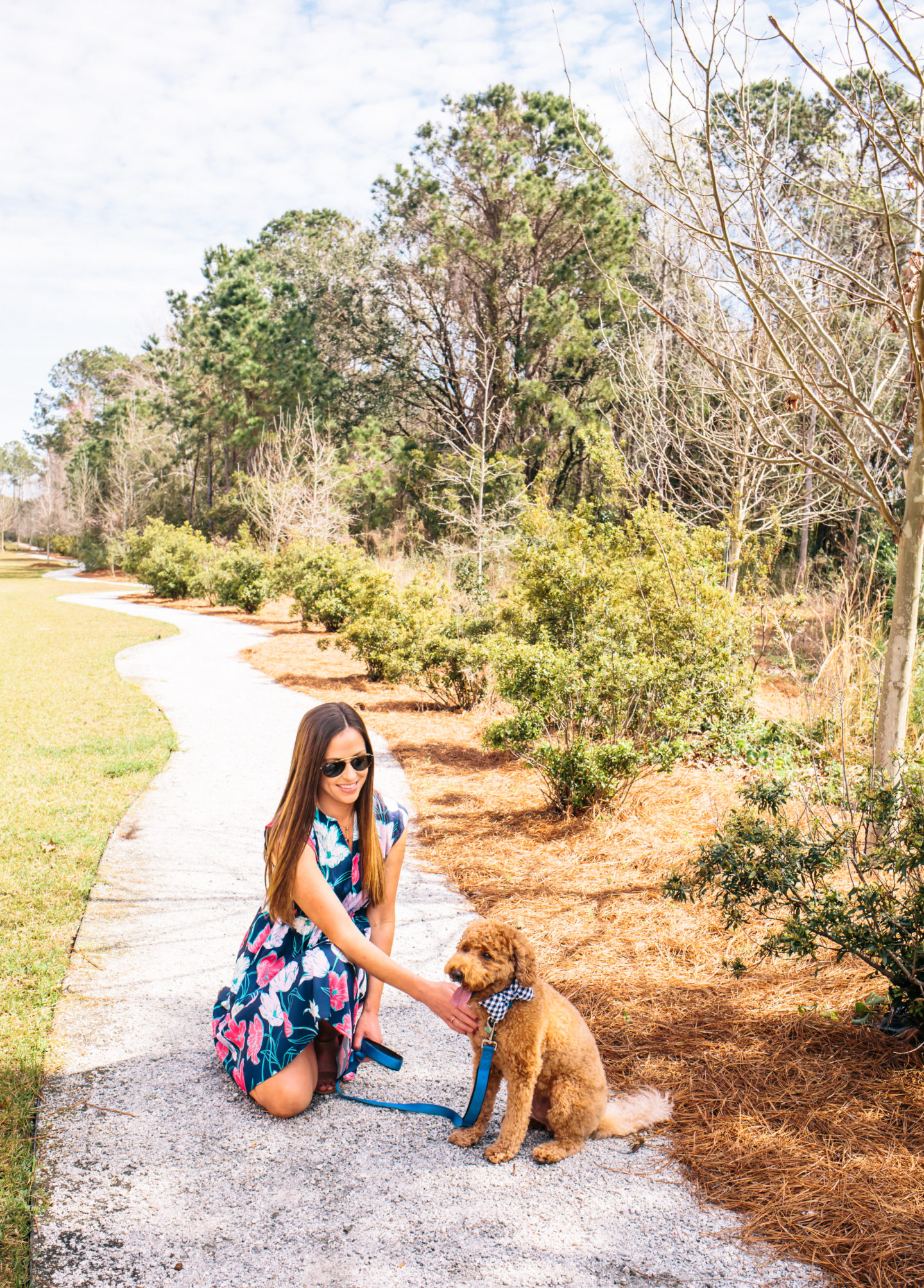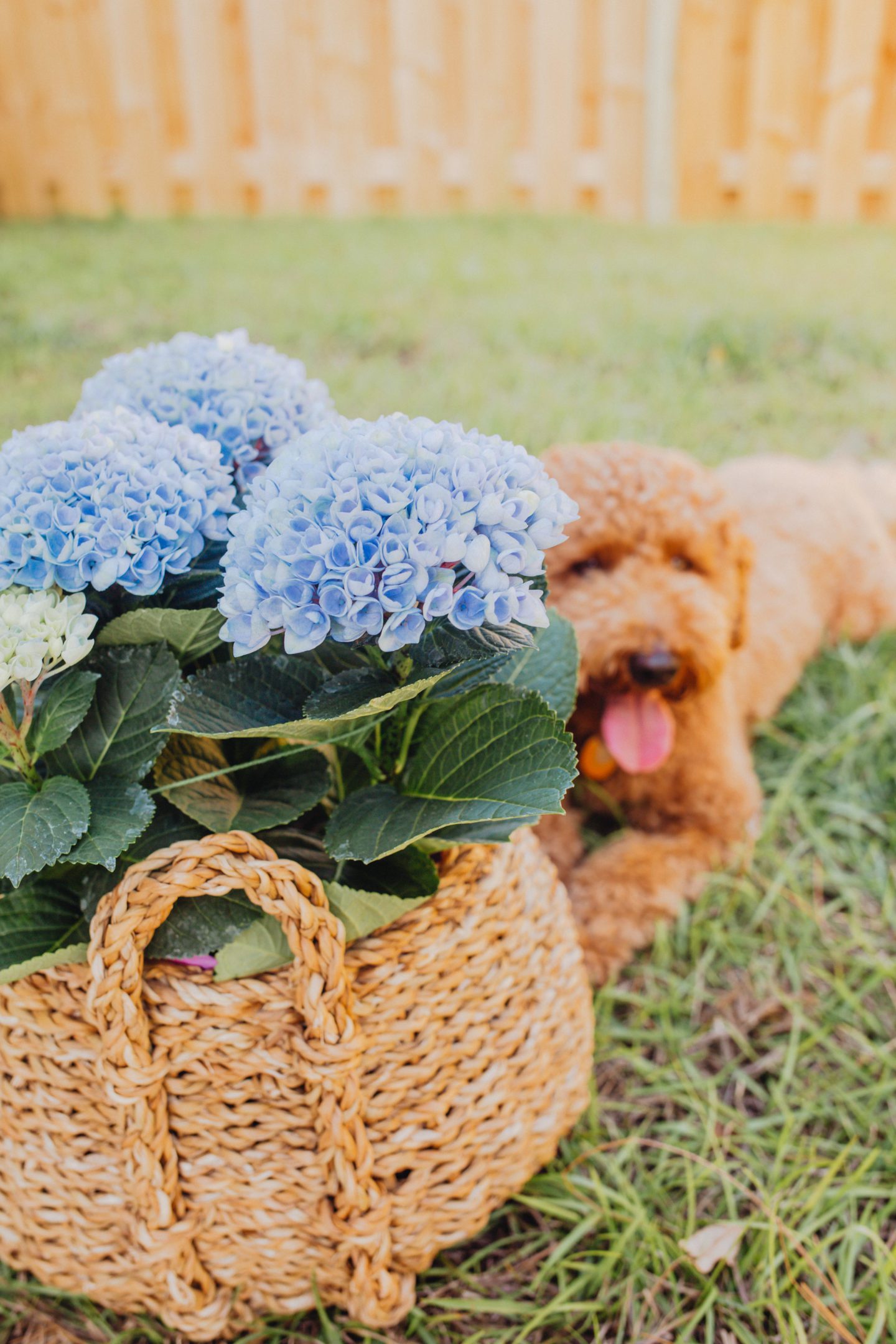 Happy Sunday! As you can tell from my Instagram feed, our Labradoodle, Beau, is a huge part of our lives! Beau is my first dog, and adopting him was the best decision I've made. He will be three this July, and I can truly say that he has made every day since we brought him home brighter and more fun-filled!
I thought it would be helpful to round up the items we use and love most in caring for Beau. Whether you are thinking of adopting a dog or already own one, I hope this list is helpful to you!
---
Food/Treats:
We love Royal Canin, and it was recommended by the breeder we adopted Beau from. We have tried other brands, but this brand seems to agree with Beau the most!
For dental care, Greenies are our favorite treats to give Beau! He absolutely loves these and gets one each day in the morning.
For training treats, we like Zuke's Minis (these work well for the Furbo camera too!). We also treat him to Woofgang Bakery treats (a local dog store in our area) often. They have the cutest treat 'bar' where you can put together a custom bag of treats for your pup! Beau's "grandma" loves to spoil him with these treats, too!
Toys:
Beau's favorite thing in the entire world is to play frisbee! We prefer rubber frisbees as they last longer and are less destructible. For toys, we prefer the Kong brand, as they are well-made and don't seem to tear apart easily.
Accessories:
For dog bowls, we have found that an elevated set is best for Beau (they are supposed to be helpful in aiding digestion). These feeding mats are perfect for placing underneath the bowls to protect your floor from water.
For leashes, we have a few, but our favorite are Found Leashes. They are made with marine-grade rope and are adjustable. Not to mention, they are super cute and come in a variety of colors!
Staying true to his name, Beau wears a lot of bow-ties! We love the local Charleston brand Crew-La-La, but the larger pet stores have cute ones, as well!
The Furbo Dog Camera has been my favorite purchase we've made for Beau. This dog camera allows you to talk to your pet and give them treats through an app on your cell phone. It's helped me feel more comfortable in leaving him at home as I can keep an eye on him!
I hope this post was helpful! Let me know what your favorite items for pet care are in the comments below! 🙂
Shop the Post: