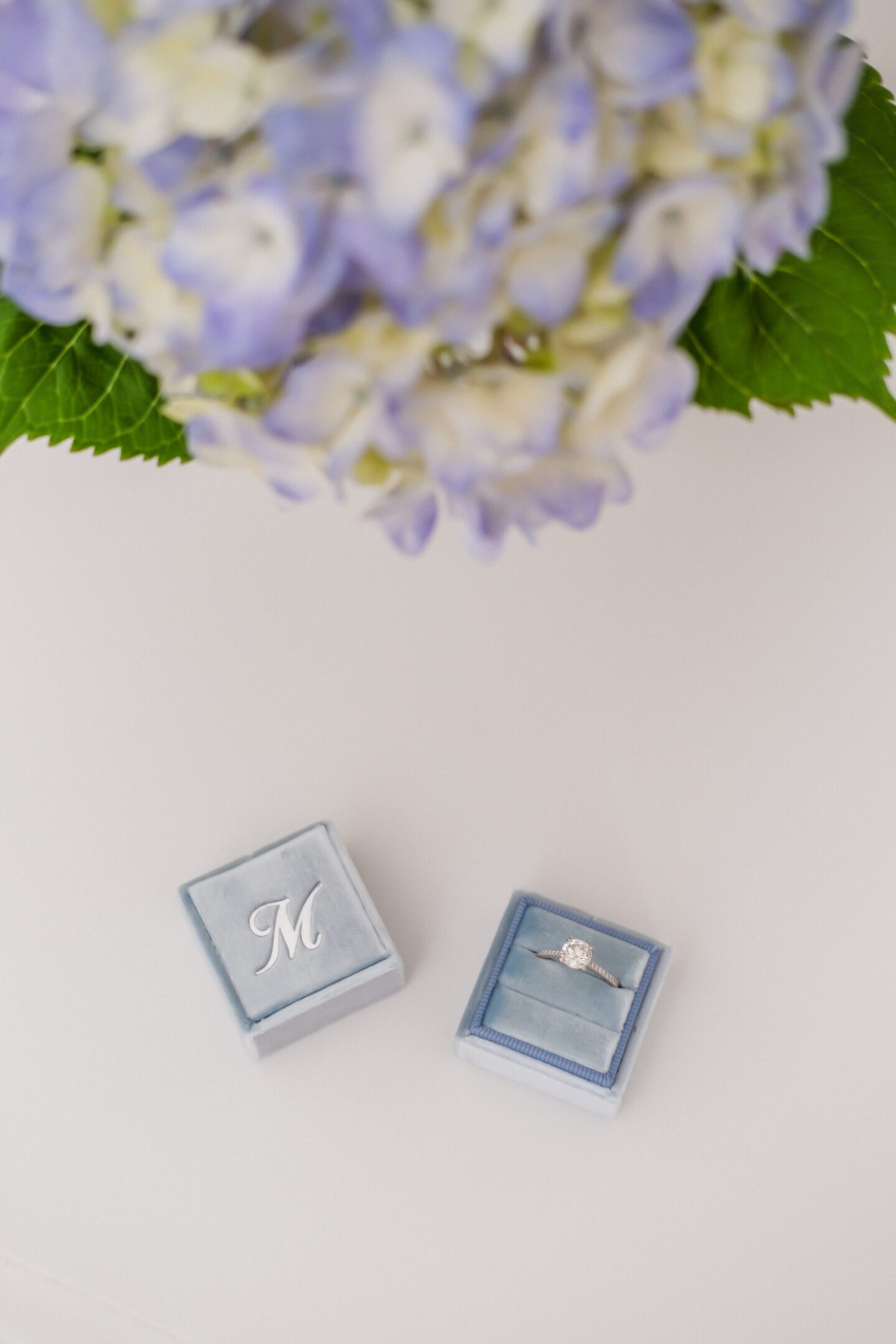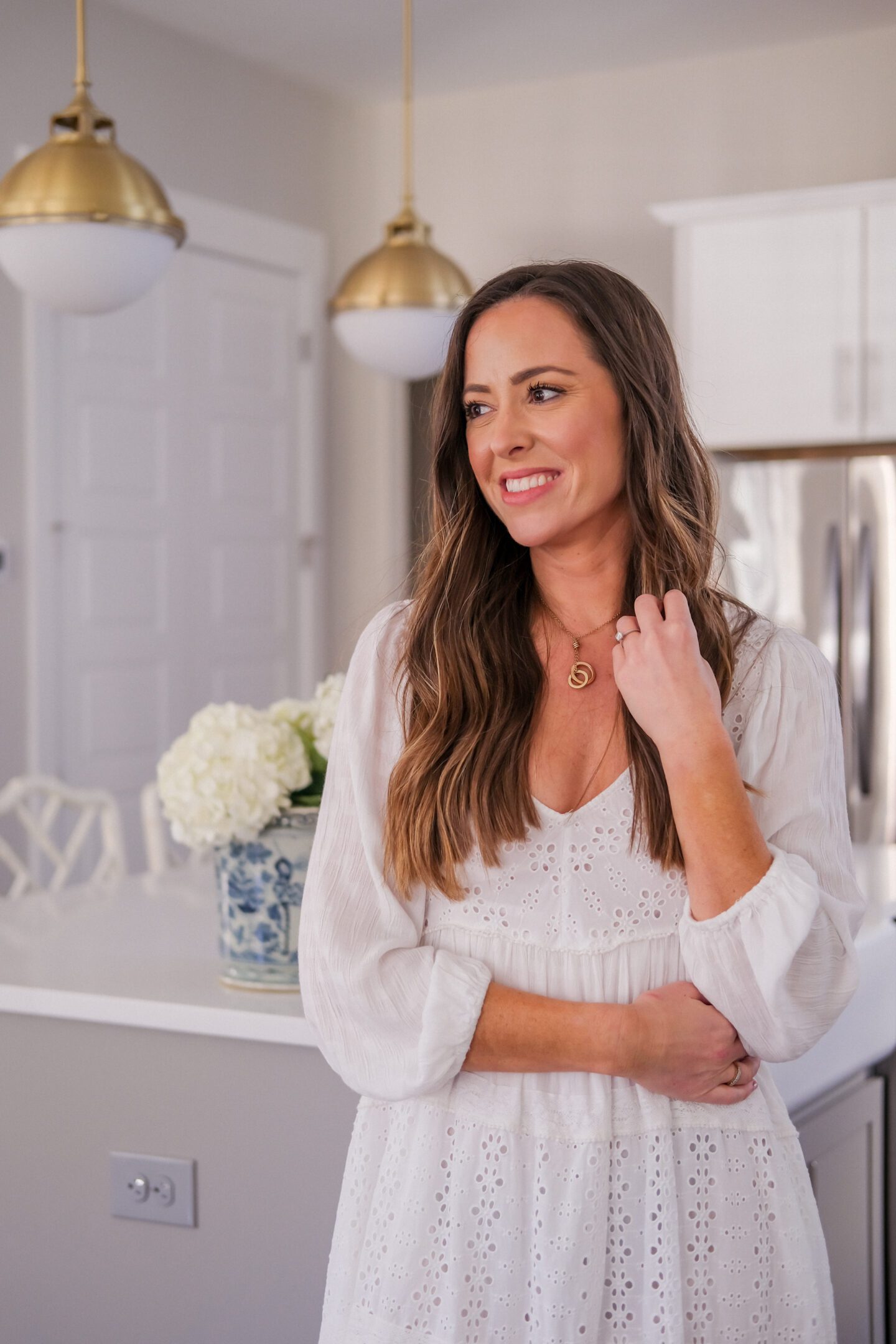 My engagement ring is (not surprisingly) my favorite new accessory! Even though Michael and I have been engaged for several months now, I still look can't stop looking at my ring finger! It is very special to me, and I want to make sure I take the best care of it.
When I first received the ring, it was in the middle of winter, and I was convinced I needed to have the ring resized… it constantly felt like it was going to slip off of my finger! I'm glad that I waited to make a decision on this. Now that the weather is warming up, the ring doesn't feel as loose, and actually feels like a perfect fit! I mention this because, if you have the same experience, it may be best to have a temporary sizer added for a tighter fit, and then wait for a few months before deciding on getting it permanently resized. There are several options for this, including sizing beads, a spring insert, or a sizing bar, all of which can be done by a jeweler. I had a sizing bar installed and wore it that way for a couple of months. It only took a few minutes for the jeweler to add it!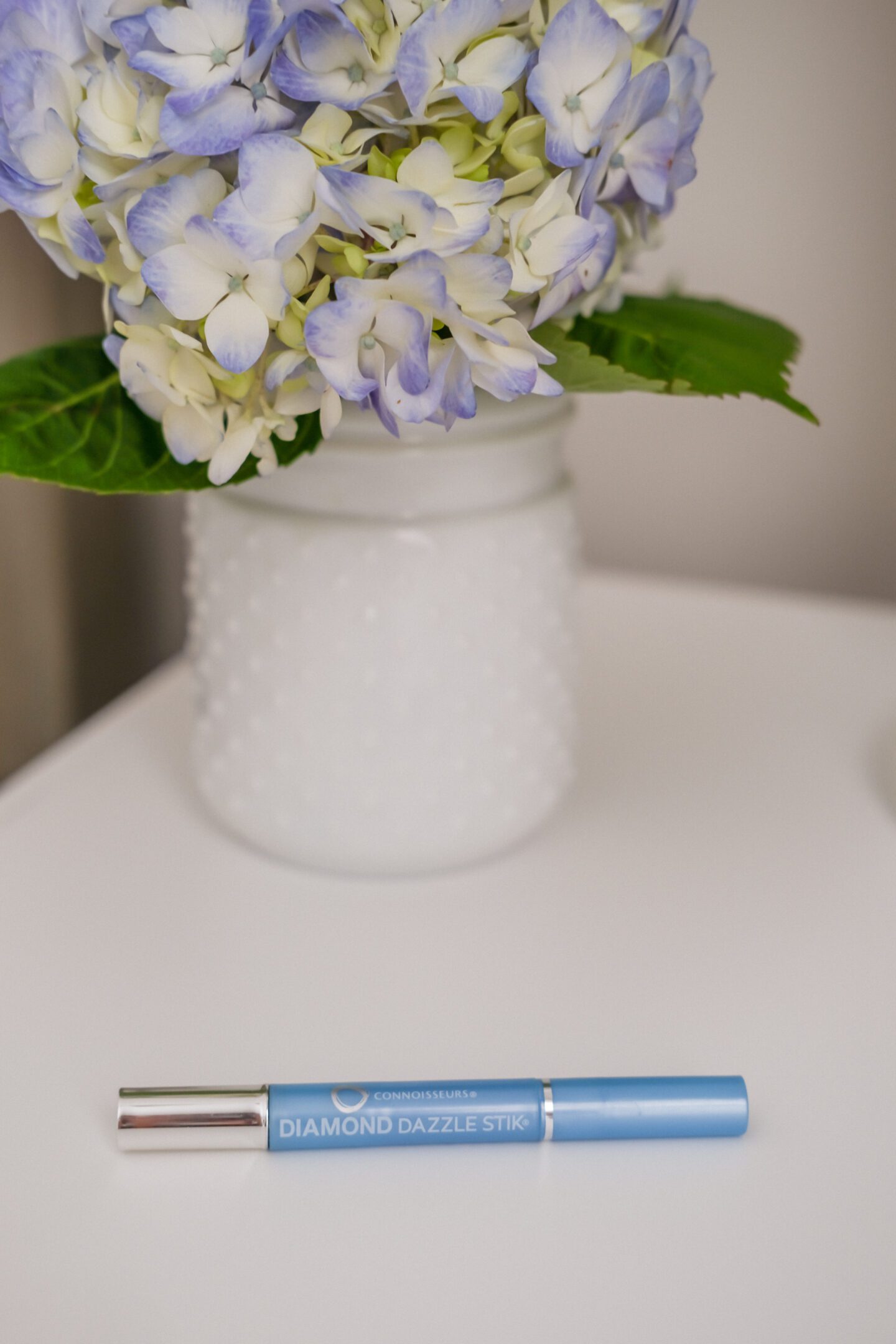 We got engaged right before Christmas, and so one of my favorite stocking stuffers I received from my mom this year was this was this jewelry cleaning pen. I seriously cannot believe how well this pen works – it has a brush tip for you to apply the cleaner to the ring, and you simply rinse it off, and just like that, the ring is super sparkly again! It's perfect for when you're on the go. See below for a Before and After photo: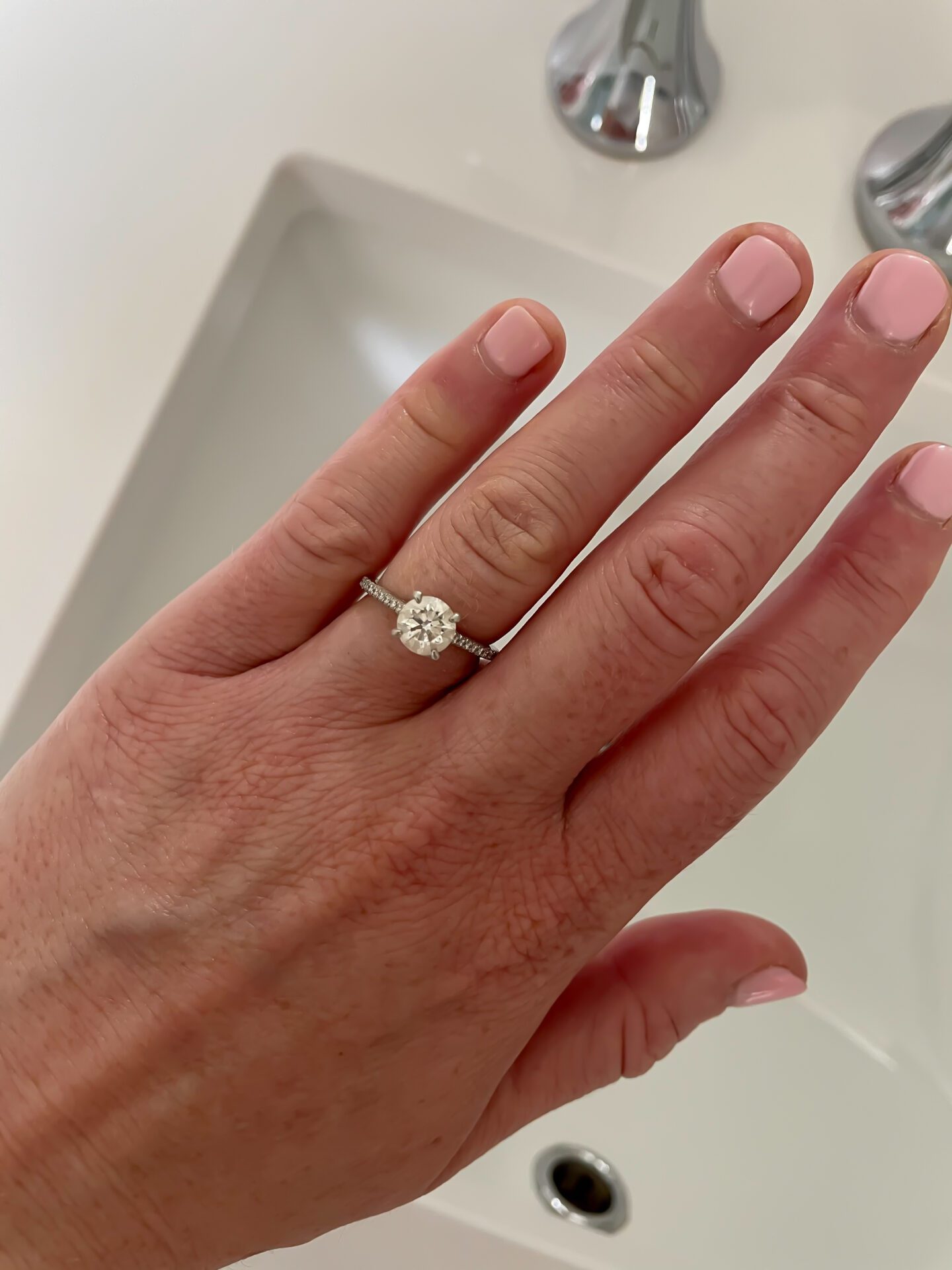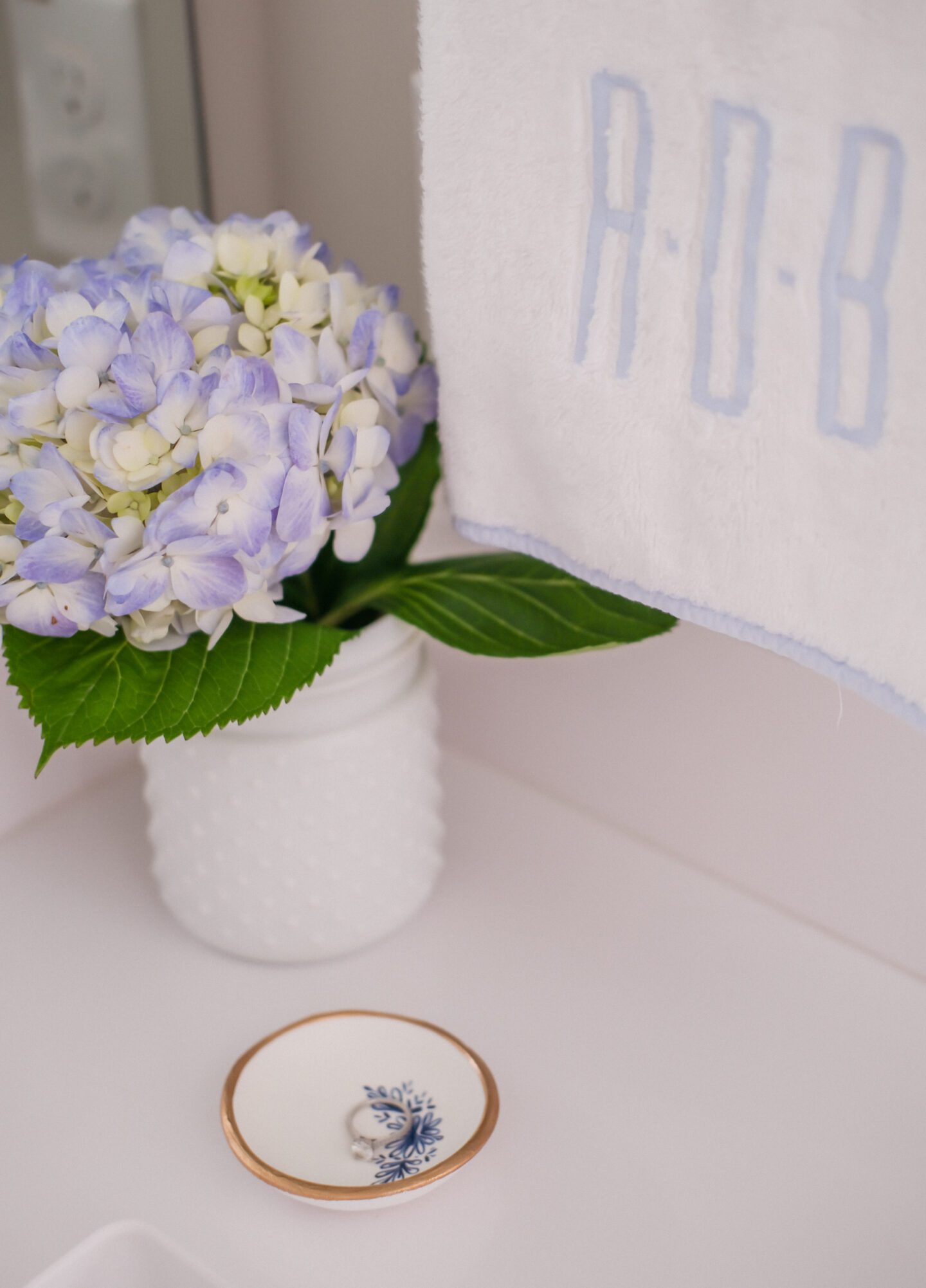 While I try to wear my ring mostly all of the time, there are some occasions where I don't prefer to wear it, such as gardening, swimming, or even just when I wash my hair. For these occasions, it's helpful to have a ring dish or two around my home to place my ring in so that I know exactly where I left it. There are so many beautiful ring dishes out there… Etsy is my favorite place to search for them! There are some with customizable options to add a monogram, which would make such a great gift for someone newly engaged! These are the exact ones I have shown in the photo above.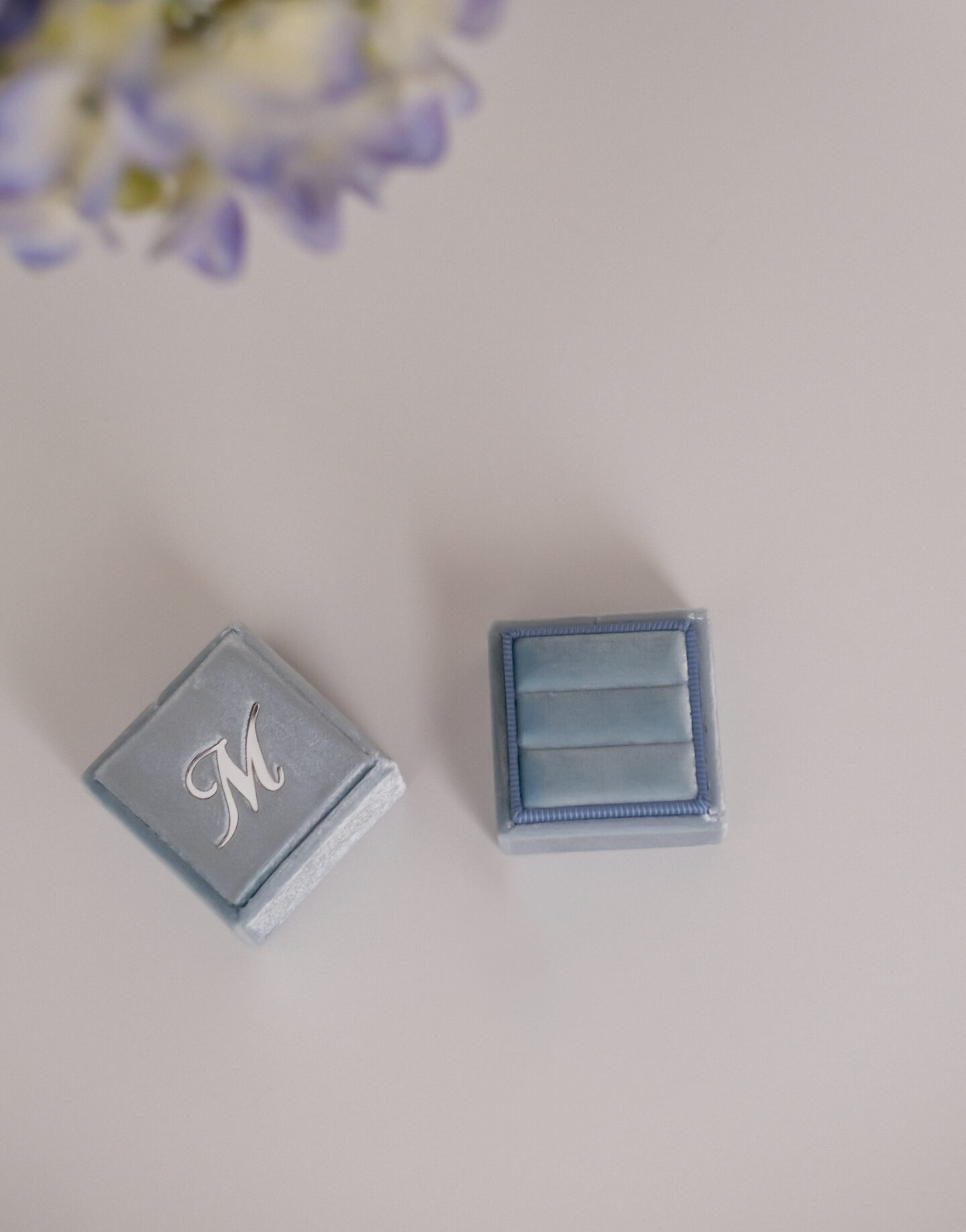 I also recently purchased a ring box that matches the color theme of our upcoming wedding. We'll use the ring box to hold our wedding bands, and also for use in our wedding photography. It will also serve as a more secure place for storage, as well. You can find so many different colors and box shapes on Etsy, many of which are also able to be personalized!
I hope this post was helpful! Have a great week!
-A