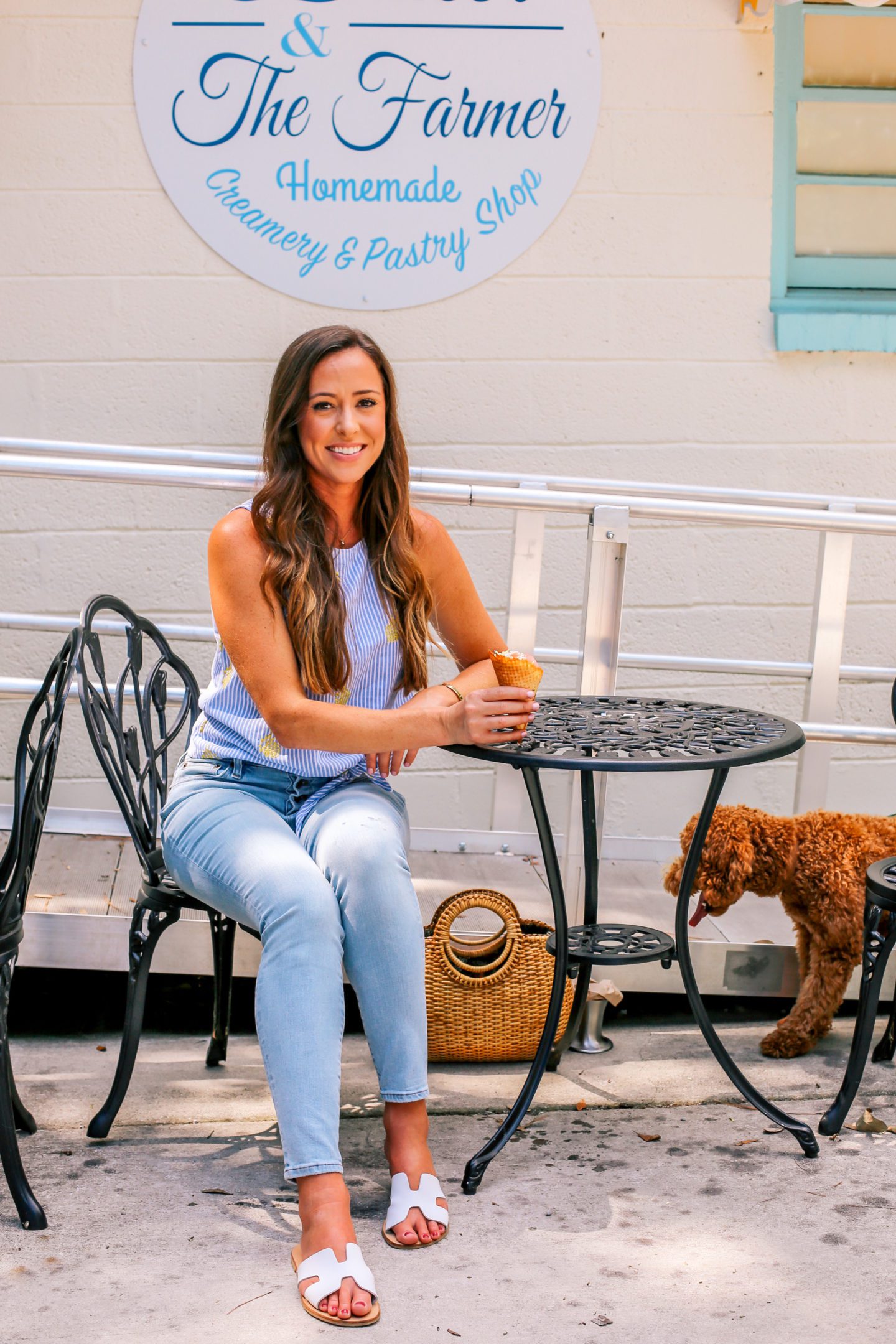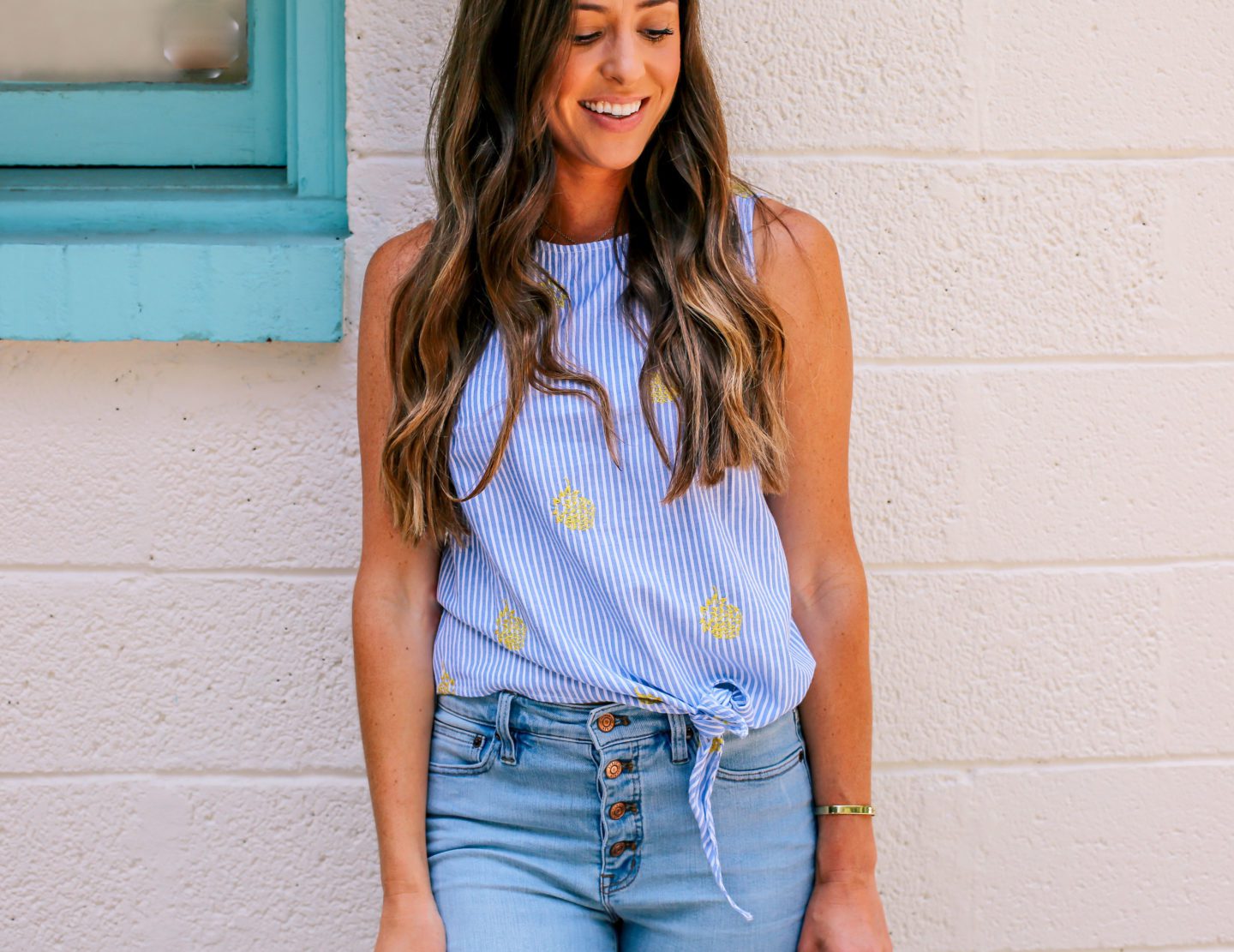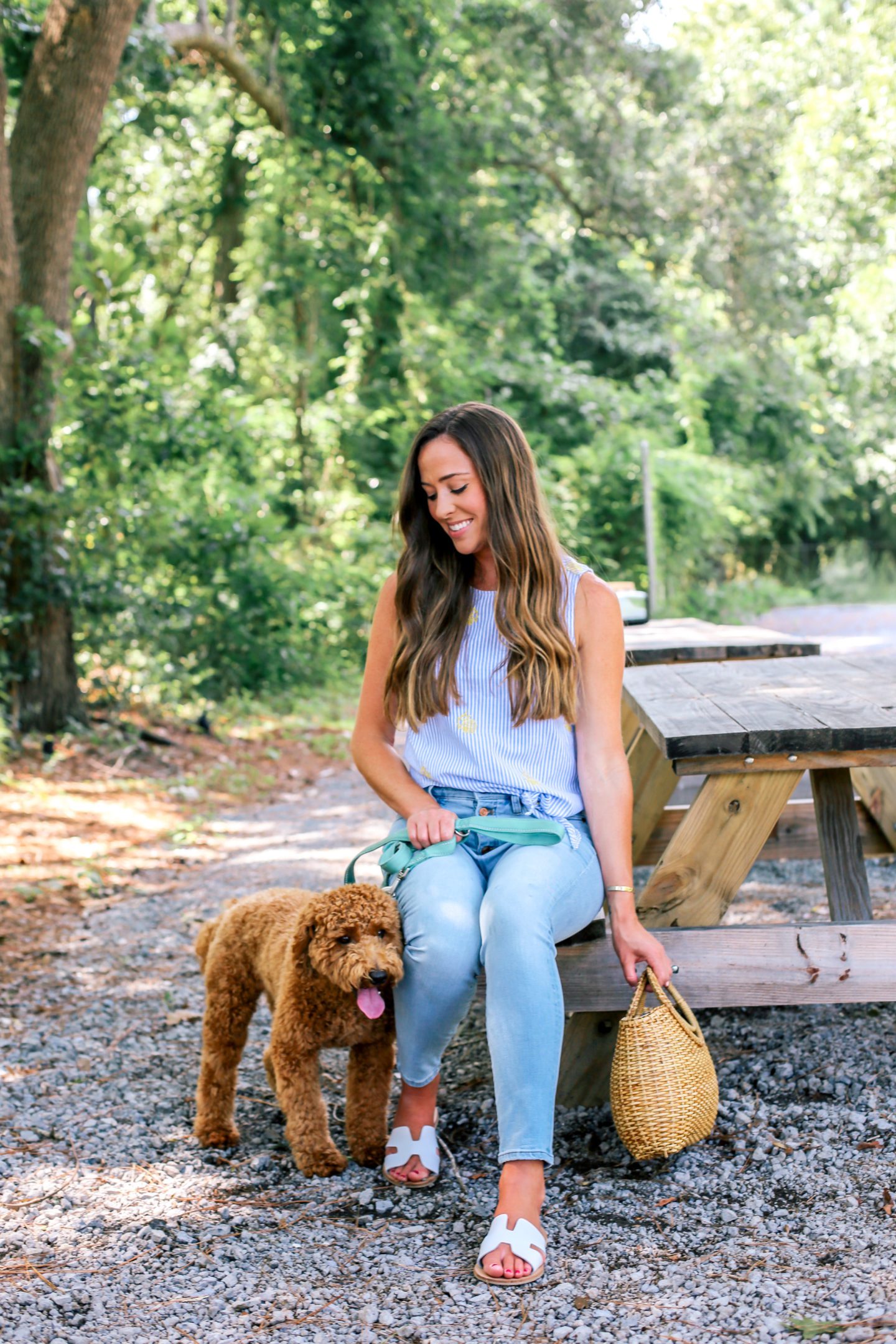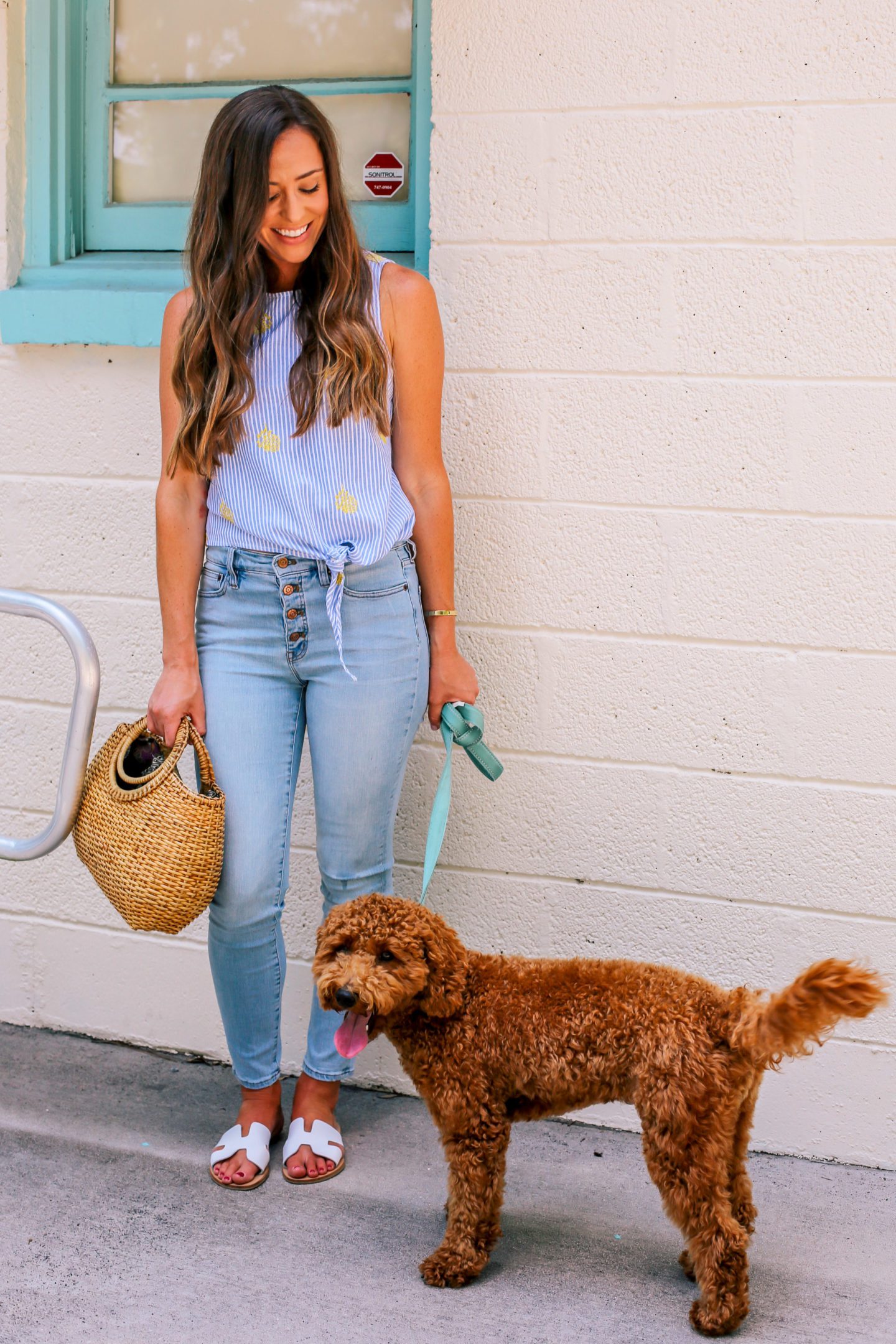 Earlier this week, we headed to the Baker and the Farmer, an ice cream shop on John's Island. Their homemade ice cream is amazing, and we love their outdoor area because we can bring Beau!
I didn't plan on matching my surroundings, but I ended up doing just that in this sweet pineapple-embroidered top from J. Crew. I was drawn to the yellow and blue color combination when shopping in the store this week. I also picked up these button-front jeans, which I LOVE! I haven't purchased a pair of jeans from J. Crew in quite some time, which I now regret – they are unbelievably comfortable, flattering, and at an affordable price-point. In the past, Madewell has been my go-to for jeans, and though I'll always love their styles, J.Crew has now become my #1 destination for denim. (I've linked a few of my favorite styles below!)
I hope everyone is having a great weekend!
-The Beach Belle
Shop the Look: