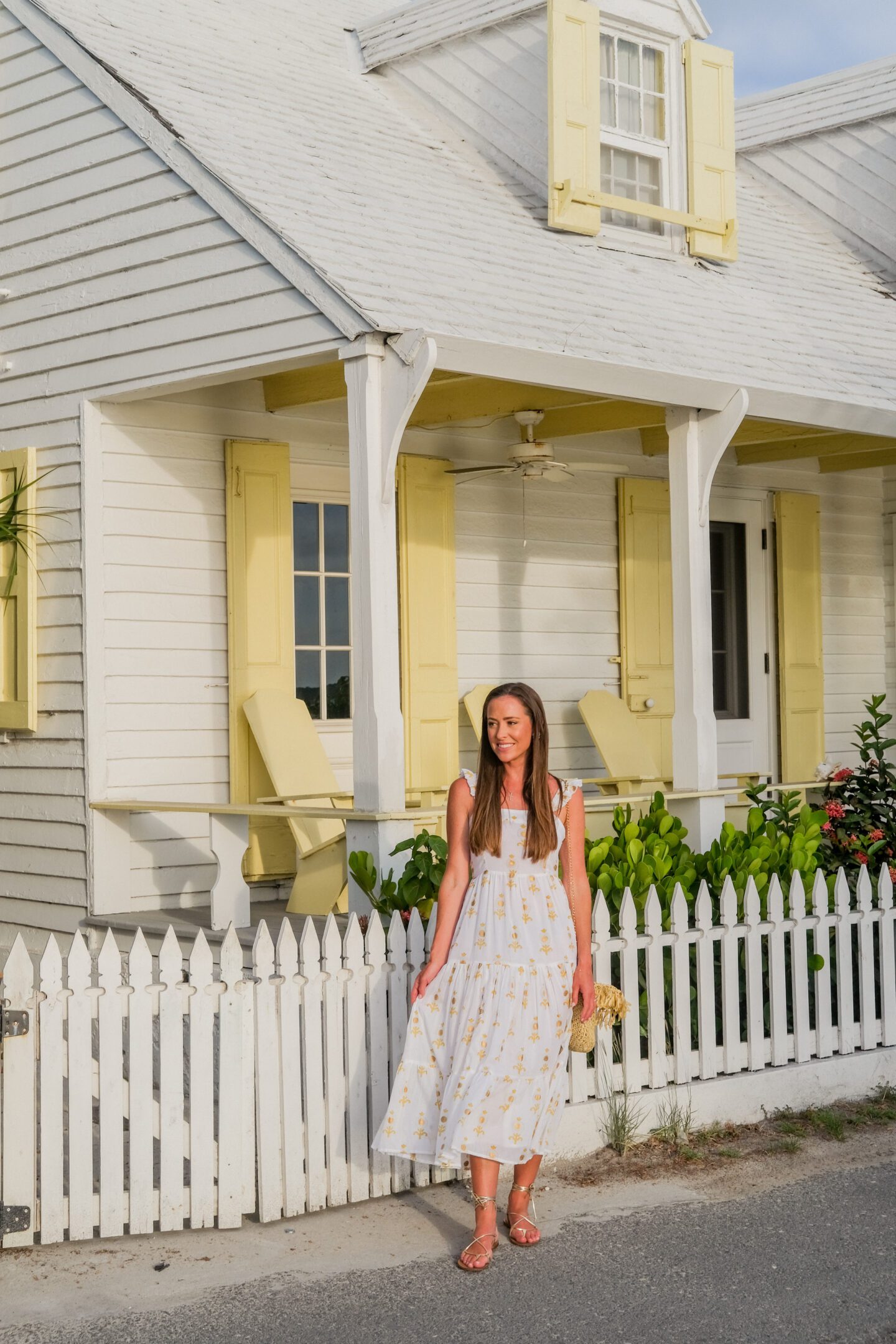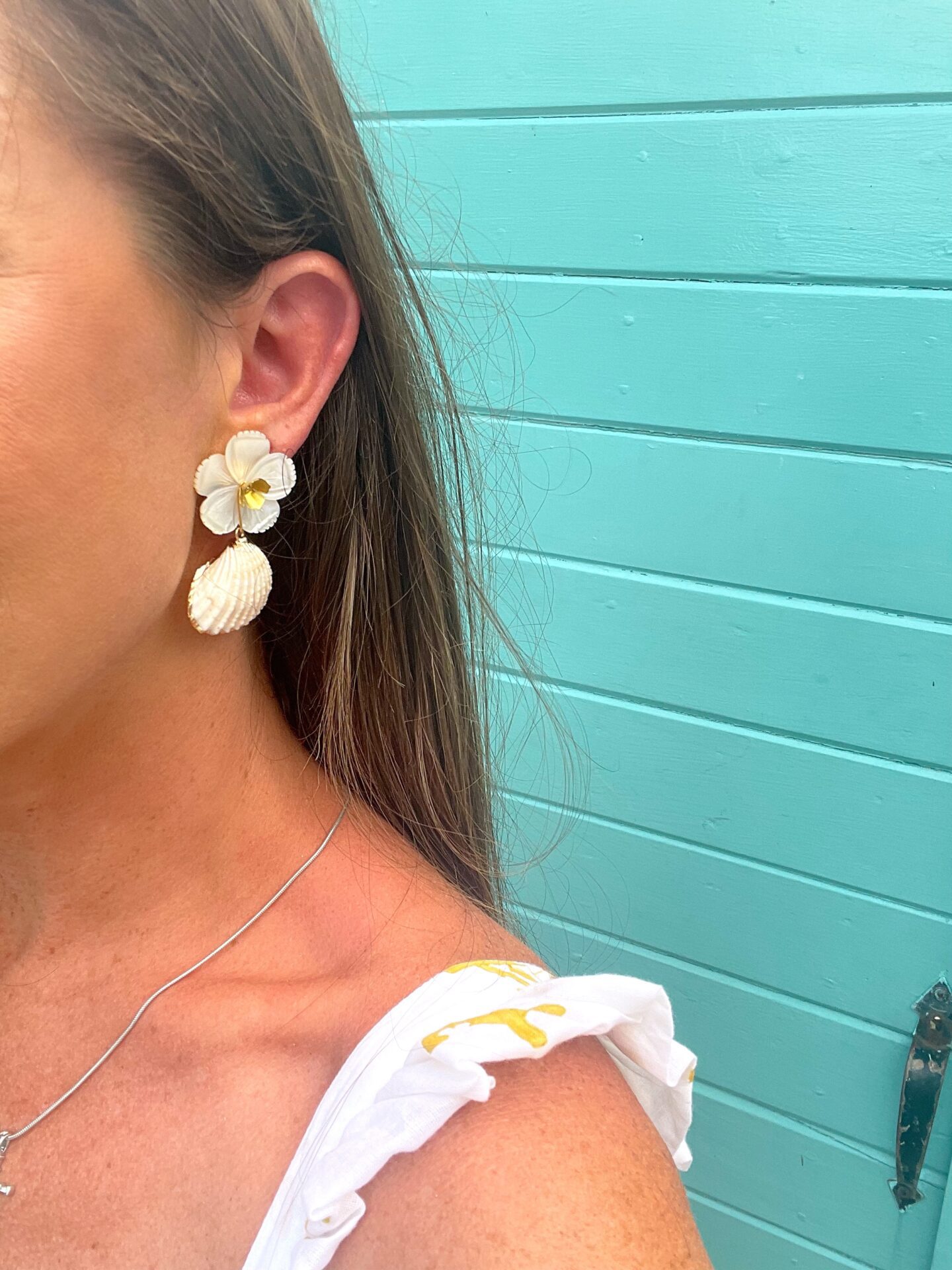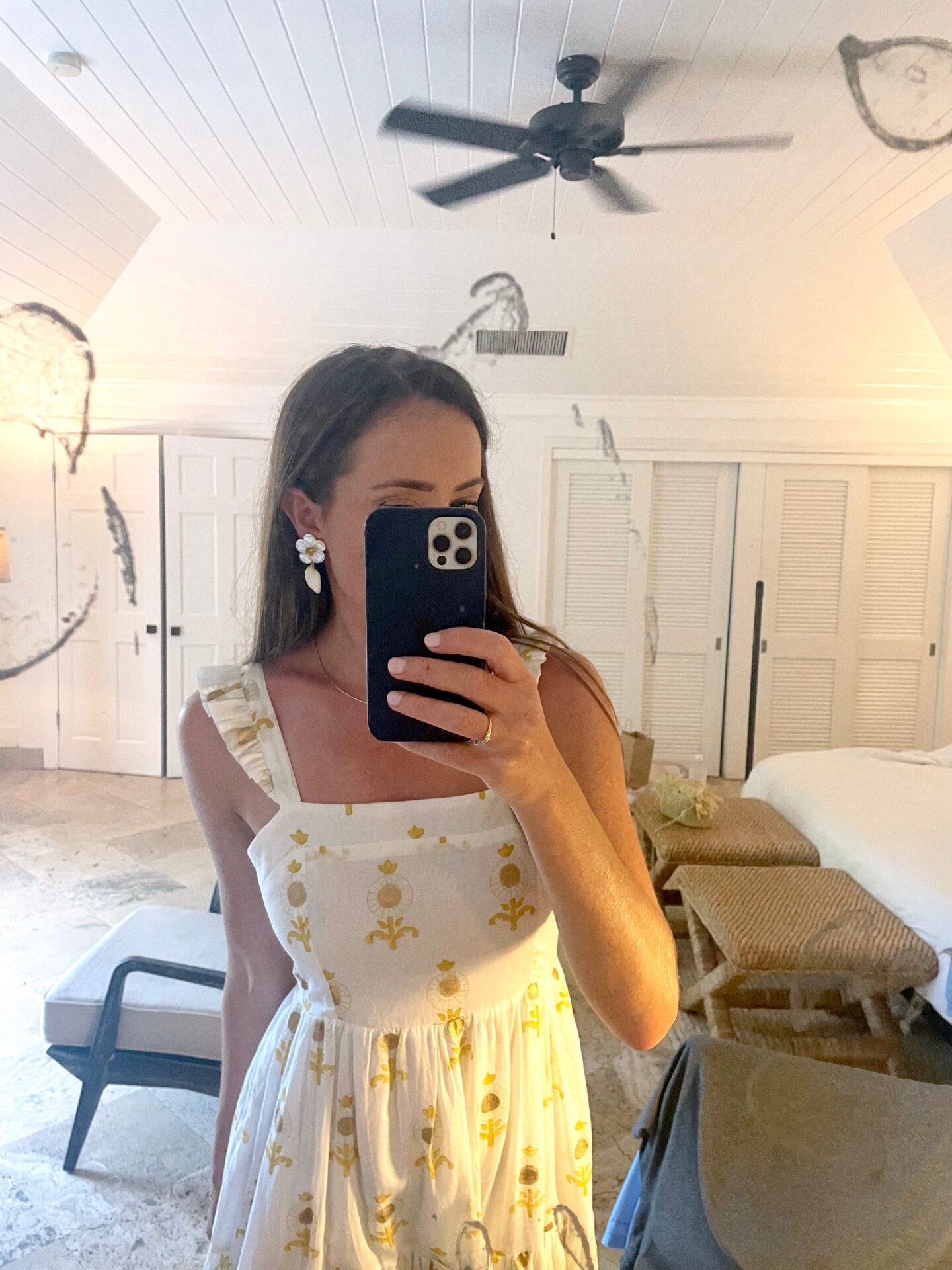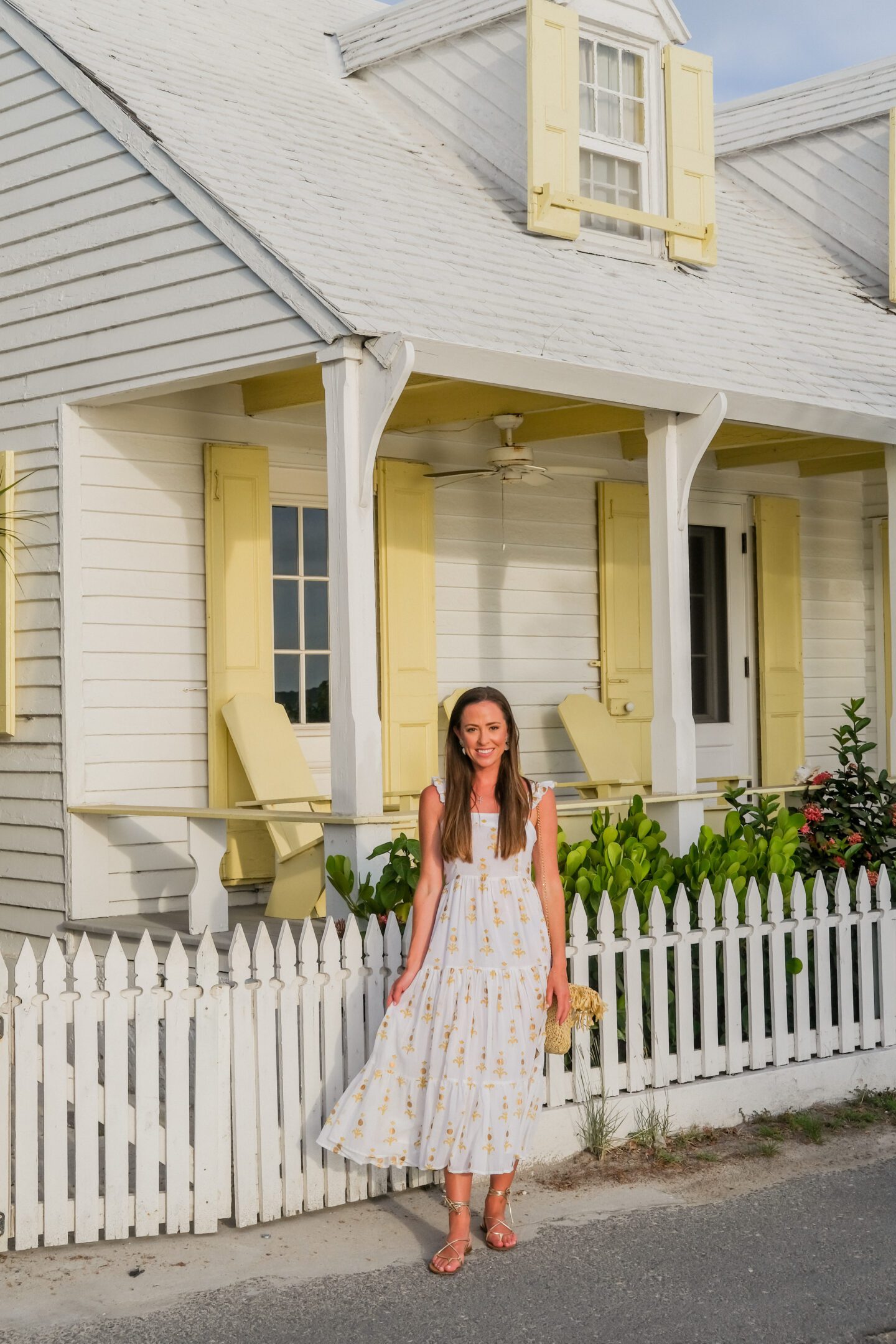 Happy Thursday! Currently dreaming of this sunny spot in Harbour Island… take me back!
I wore this Oliphant dress on our last evening in Harbour Island. I love everything that Oliphant designs – their pieces are made of the softest, most lightweight cotton, and truly are the perfect summer/vacation dresses!
The earrings I'm wearing above are by Hops & Bun. I discovered this brand on Instagram as I was browsing the Harbour Island Explore page, and am so glad I did! I was blown away by the details on these beautiful handmade earrings… I want to add more to my collection! They make the perfect pieces to take on a beach vacation. I love that the creator, Farrell, hand-makes each piece to order!
I'm currently working on a blog post recapping our trip to Harbour Island… it's a long one, so I will be splitting it into two parts! Stay tuned 🙂
Have a great rest of your week!

-A